Make your own soap ~the easy way~
Making your own soap can actually be fun and easy.  I did some research and realized you could make new bars of soap out of old soap scraps so I just went for it, making adjustments as needed.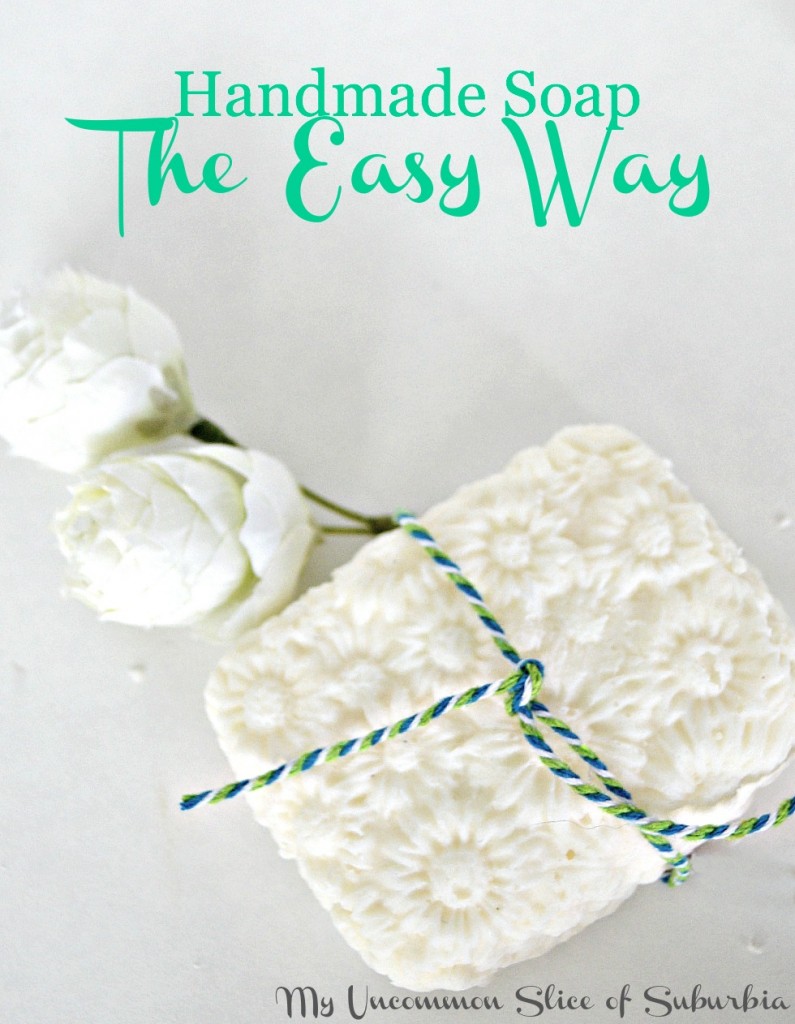 Prepare your used soap bars by grating them, it will look like a bowl of cheese when you are all done.



Decide on a liquid for making your soap.  I used water but you could also use milk or tea (think chamomile, mint, etc.)  I used equal parts of liquid and soap.
 Add the grated soap and liquid in a glass bowl, I also added a little bit of coconut oil. Microwave the mixture in 30 second intervals. Mix after each time.  I would say this took about a total of 8 minutes before everything was nice and melted together.  I then put it back in for 30 seconds more and it turned thicker, perfect for placing in your molds without a mess.
Add additives if you want. For this batch I used Lemon Essential Oils, you could also use lavender, flowers, oatmeal, etc.
Pour the mixture into the mold(s) and cover it up in plastic wrap. Let it sit for about 24 hours, you could also put it in the freezer for it to harden faster.  I found my soap mold here.
Voila, you have cute handmade soap!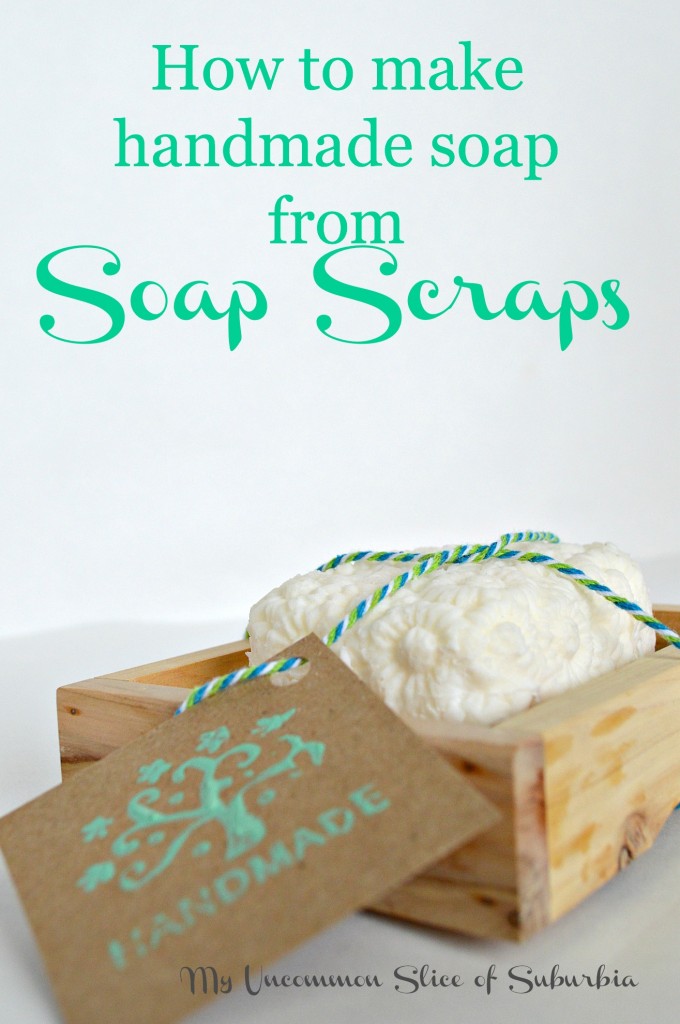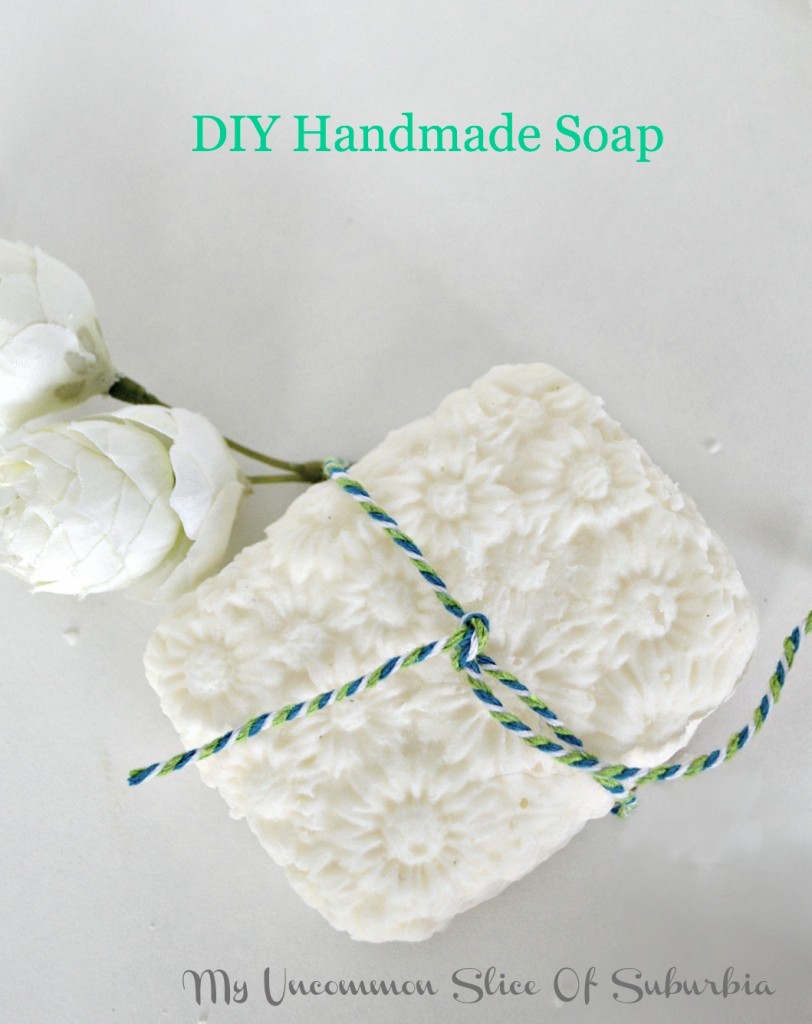 I also had a vision for cute little round soaps I could put in a glass tray for guests, sounds fun right? Don't make the same mistake I did, make sure your molds don't have little holes on the bottom!
OK, so minus the fail above, making your own soap is inexpensive, easy-to-do, and can be the perfect DIY gift for friends and family.
Thanks for stopping in today, enjoy the rest of your week!