I was surprised to see how popular
So I  thought it would be fun to throw in some of my DIY at home skin tips every now and then if it's OK with you.
Back in my "working days", before kids, steady income and me time I used to go in for a quarterly facial. (nice)
 The

esthetician

would always treat me in the end with a pumpkin mask, it was wonderful.  I can't even remember the last time I had a facial in a spa but that's OK. 
There are so many fabulous ingredients in our cupboard to get the same results.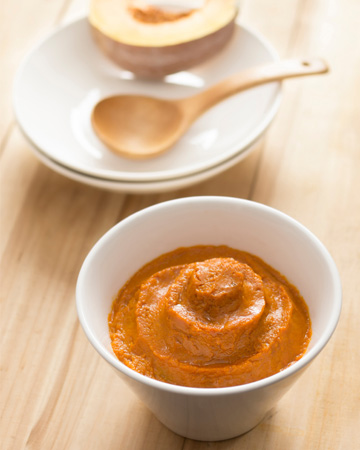 Pumpkin is loaded with natural exfoliating acids vitamin C, vitamin E, vitamin A, zinc, beta carotene, and antioxidants. The mask always brightens my face and calms my dreadful breakouts. (yup, almost 40 and I still break out, no fair)
Pumpkin Face Mask
•1/2 cup fresh pumpkin pulp or canned pureed pumpkin
If you are starting with a real pumpkin, puree the pulp into a thick paste, then start mixing the rest of the ingredients in.
  If you are using the pulp from the can, just start mixing in
 the egg, stir in the almond milk and the honey.
Apply the mask, leaving it on for 15-20 minutes. Rinse with cool water.
~Enjoy your brighter skin~