I thought it would be fun to share an easy tip of the day now and then.  Those things that you do and you think most know about but then again maybe not.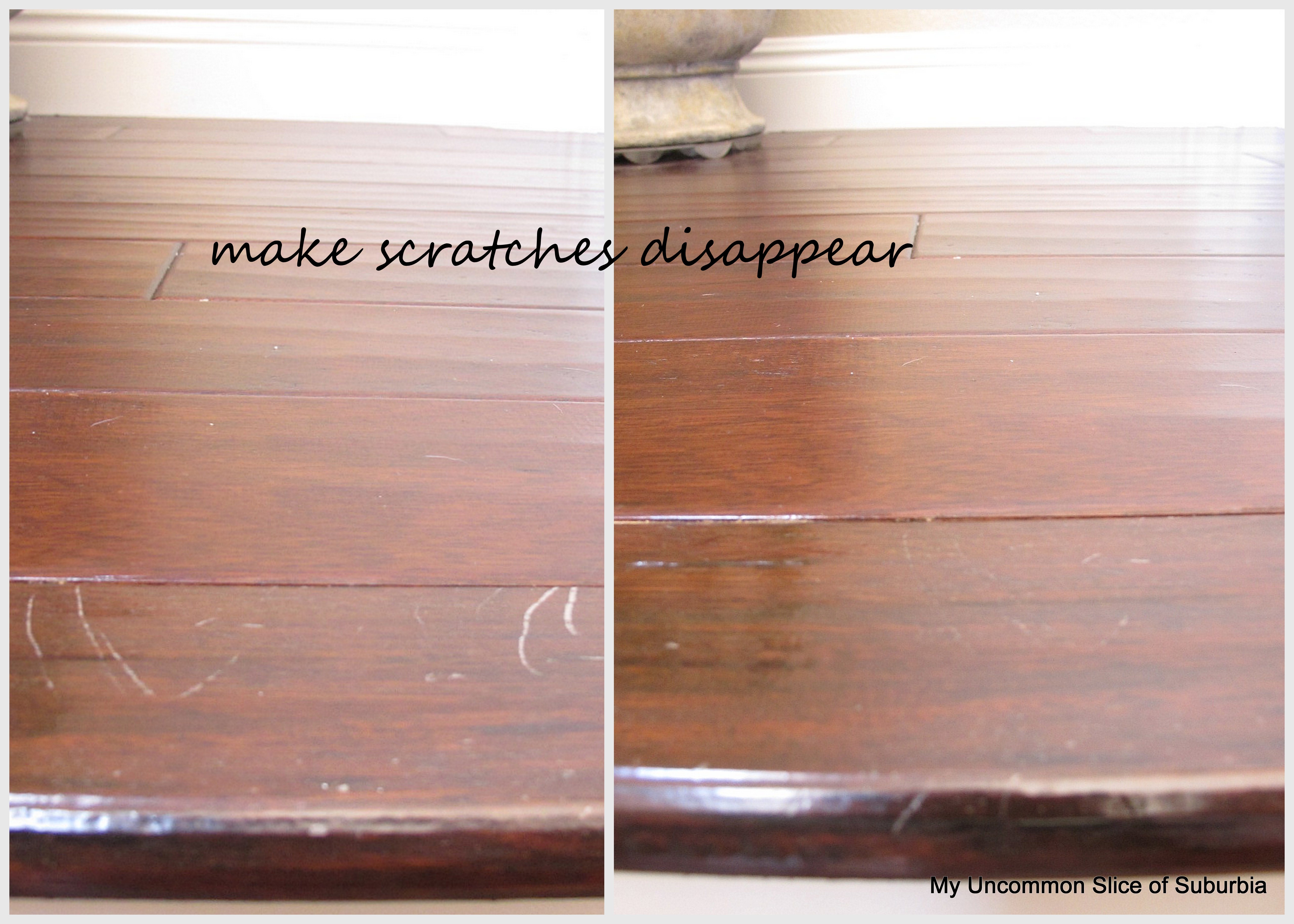 If you have hardwood floors you have scratches, there is no getting around it.  When we decided on our wood floors we bought flooring that was distressed so all the scratches from the dogs and kids would look like they belong.  Every now and then we get deep scratches that bring up a different color in the wood.  What to do?
Do your dogs follow you everywhere? ~Take 2~
Grab a q tip and a stain that best matches your flooring.
After is soaks in for about 30 seconds, wipe it with a damp towel.
Voila
How do you get rid of scratches in your hardwood?