Cheesecloth Flying Ghosts
The boys and I had so much fun making these spooky floating cheesecloth ghosts yesterday.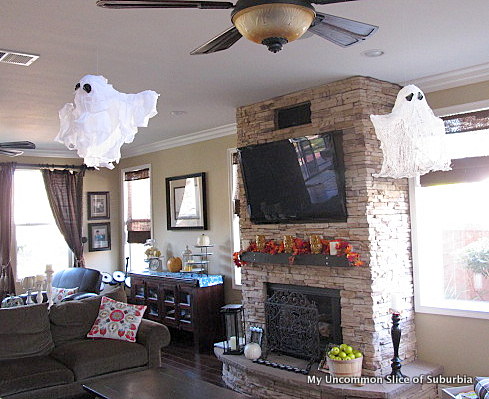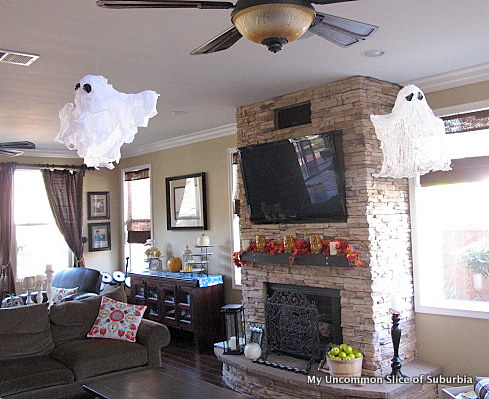 Here are the supplies I used but really, you can use just about anything to make your stand, get creative with what you have on hand.
Cheesecloth- found mine at the dollar store
Cornstarch and  Water
Empty bottle
Coat hanger
Balloon
 I inserted the coat hanger into the bottle and curved the wire to make arms on each side.  I blew up a balloon and taped it on top of the bottle.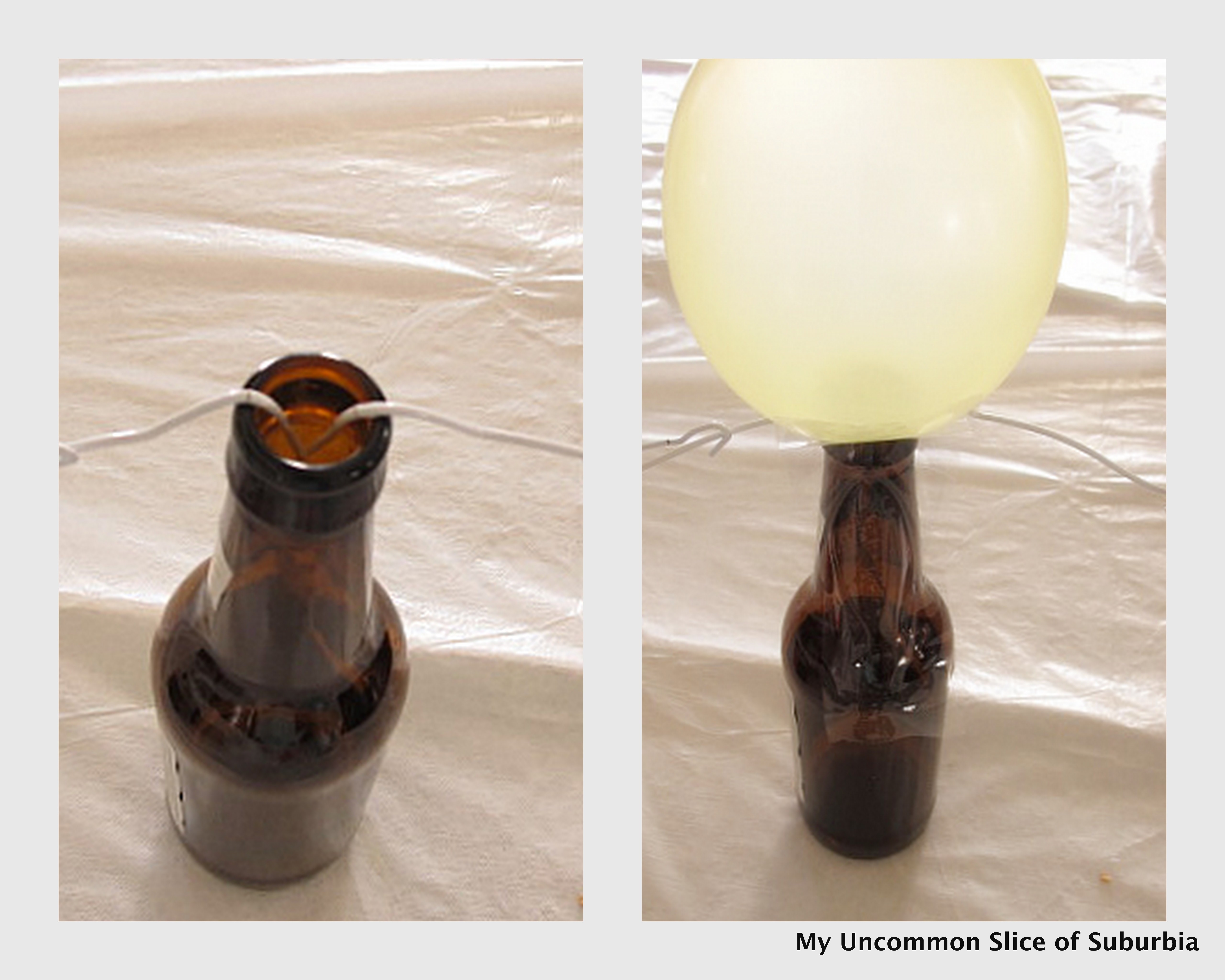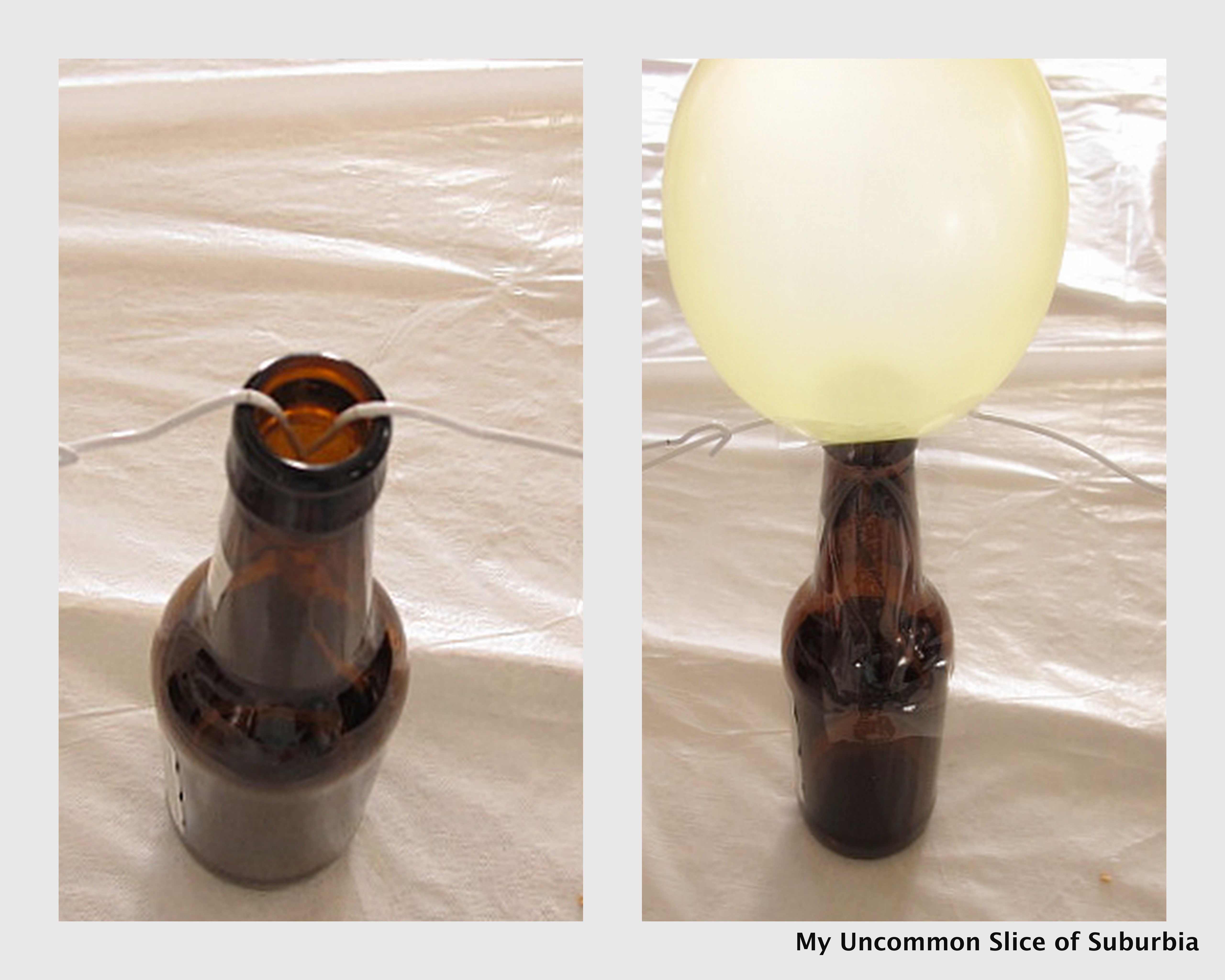 I made homemade liquid starch by mixing  2 cups of water and one cup of cornstarch.  I heated it up in the microwave stiring about every 20 seconds until it had a consistancy of shortning.  Next I cut the strips of cheesecloth and covered them in the starch,  I then rinsed out  the cheese cloth under water to get  any clumps out.
You will want to drape the pieces of cheesecloth one at a time over your bottle to create the form of the ghost.
Let it try overnight, pop the balloon and add some eyes.   Voila you have a cute spooky little ghost.
For my next ghost I tried crepe paper and fabric starch.  Although it worked the cheese cloth turned out much better!
I grabbed some fishing string and hung them on the ceiling fans, we can't wait to make more!
Thanks for stopping in today, have a fabulous rest of the weekend!