How to make a DIY pom pom paper lantern
Today begins the official start of a beautiful summer. I love having outings to the beach, pool days,  a little camping here and there, cook outs and bonfires, time spent at the lake and my all time favorite; sharing our backyard with friends and family. OK let's be honest, there will be a lot of I'm bored, I'm hungry, there is nothing to do that I know I will hear everyday mixed in with all the fun.
For the next two weeks an amazing group of bloggers will be sharing some fabulous summer crafts, recipes, decorating ideas and so much more.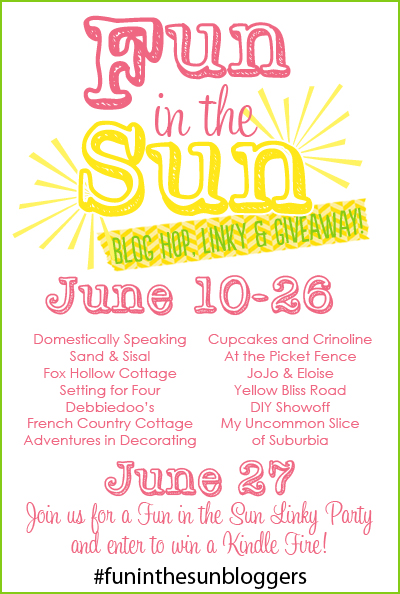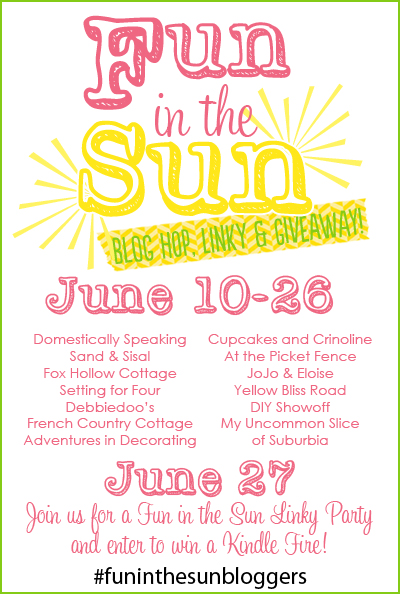 I decided to liven up our backyard space by hanging pom-pom lanterns and making one large pom-pom made from tissue paper and coffee filters.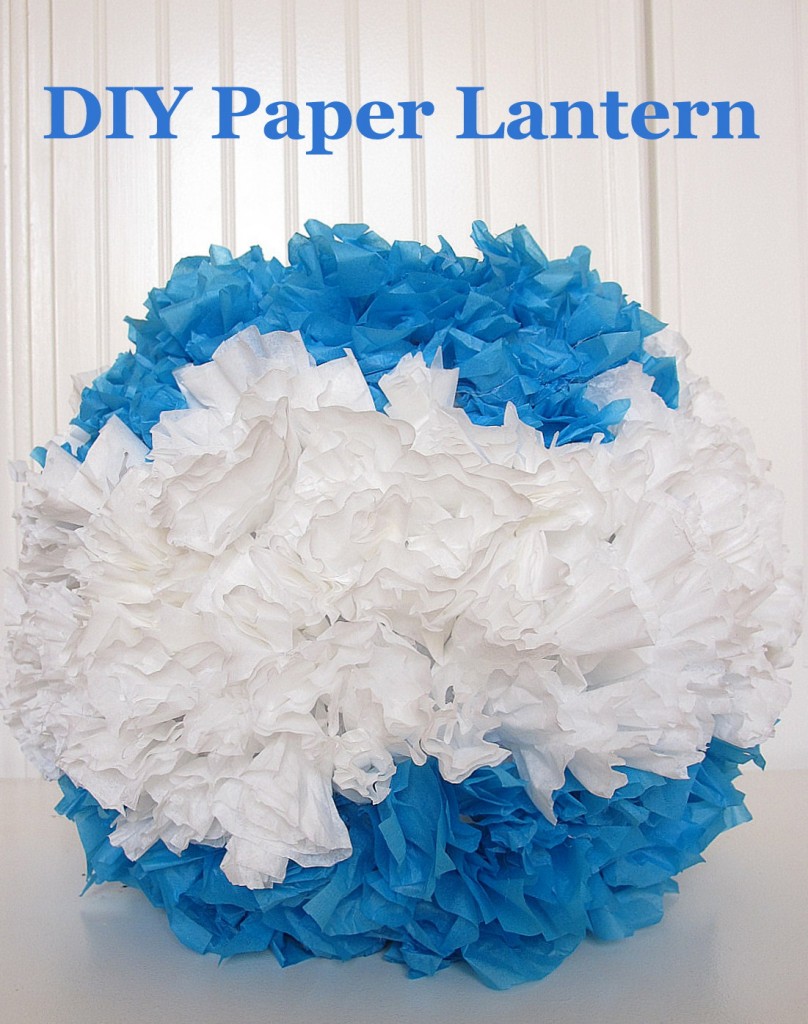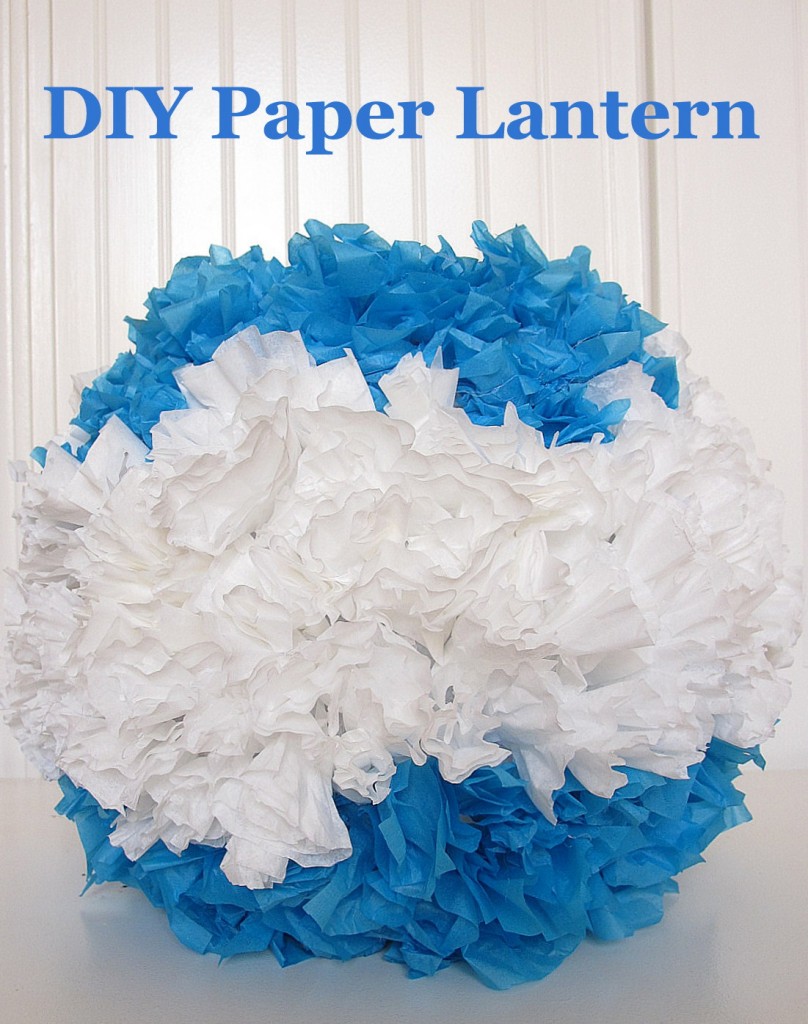 Materials needed:
Paper lantern (I purchased mine at Cost Plus for $4.00)
Lots of tissue paper and coffee filters
Glue gun
Patience
Cord kit or some sort of LED light or string of Christmas lights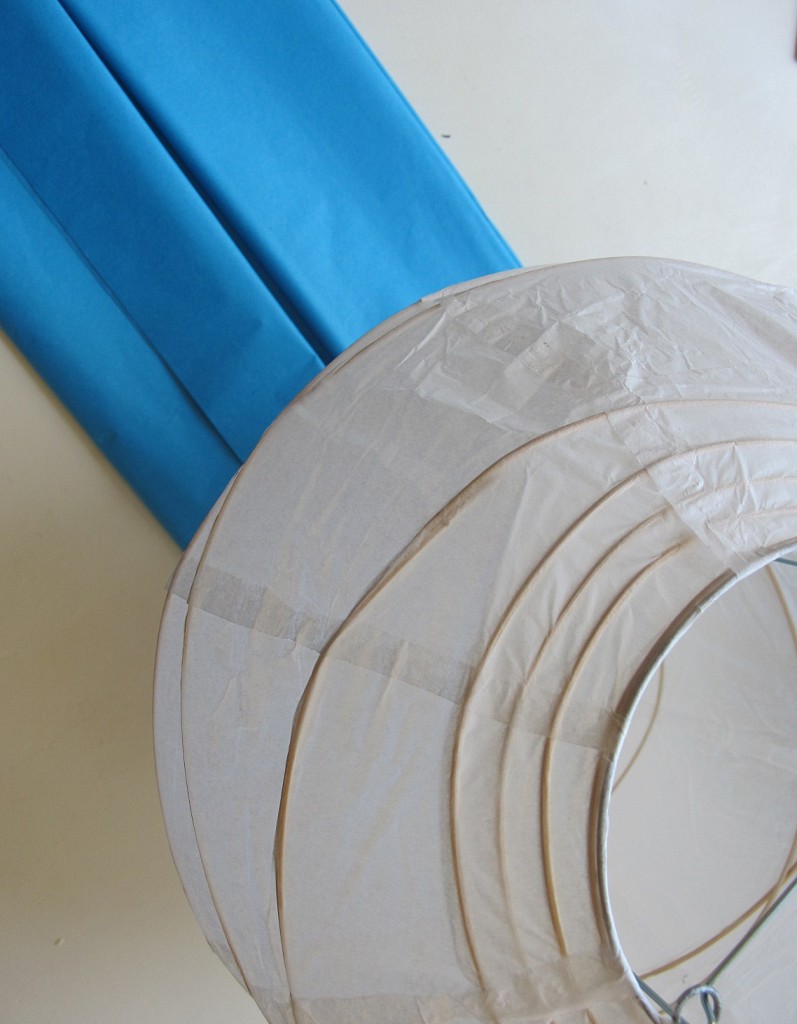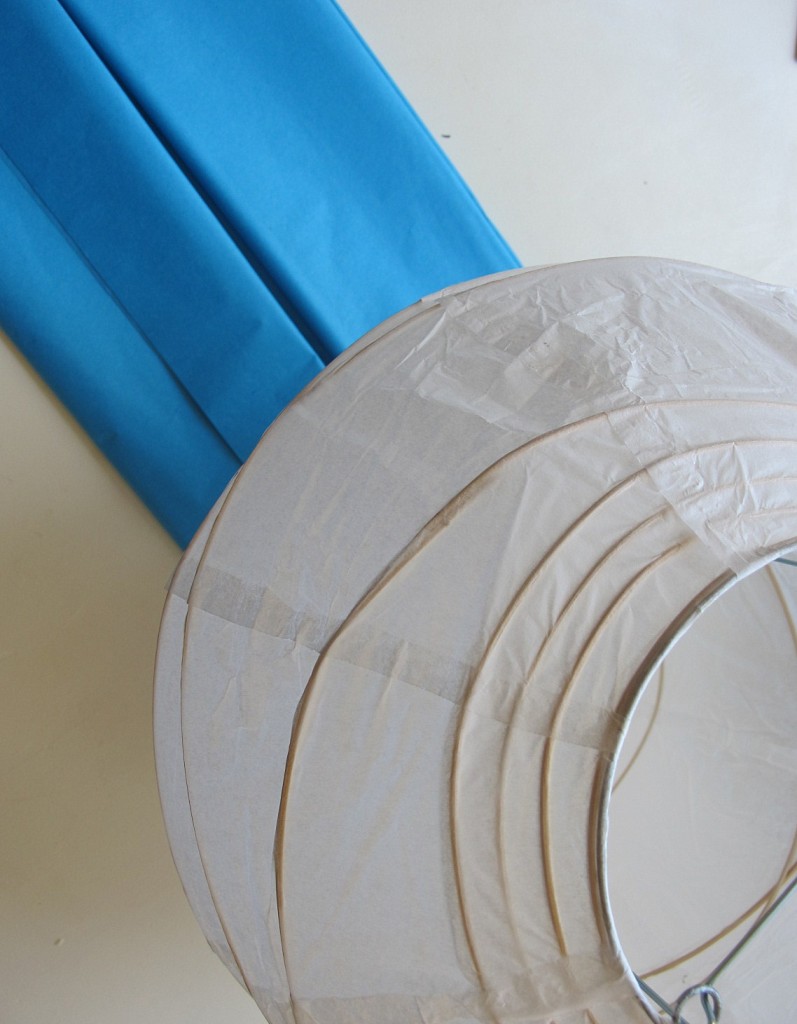 Cut squares out of the tissue paper
Scrunch the bottom part of the tissue paper
Put a dab of glue at the bottom of the tissue and attach to your lantern.
Continue this for a really loooong time until your paper lantern is covered. It was about the second layer down I said oh my gosh Kristin what were you thinking.  It's not like this was my first time working with coffee filters, funny how your mind forgets things.
You can alternate between the coffee filters and the tissue paper to create your own design.
Once finished I decided to add a LED light from a broken candle and attatched it to some cardboard instead of running out and purchasing a cord kit.
 I hung up all the lanterns I purchased at Cost Plus (4 for $12 with my coupon) and added my home made pom pom lantern  I love how everything illuminates our patio and gives off a romantic vibe.
During the day it looks just as beautiful.
The beautiful towel is from the amazing Jen Rizzo.
Check out all the other fabulous stops for our fun Summer party!
Make sure to stop by the ever so talented and sweet Kim from Sand and Sisal to see her simple summer centerpiece on Tuesday.
Sand and Sisal's  Summer table, it is just gorgeous with it's combination of shells, jute, votive's and flowers.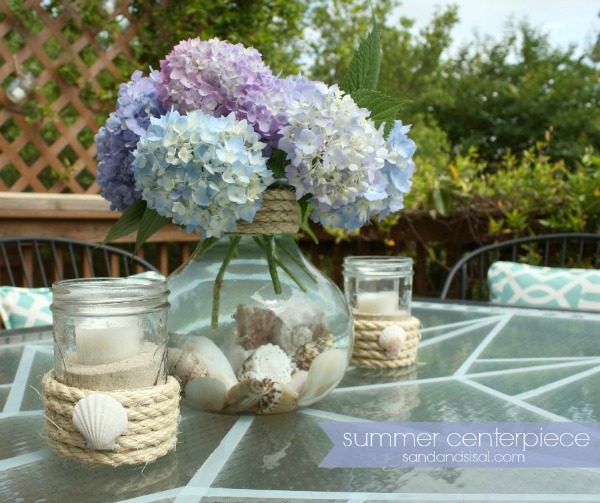 Adventures in Decorating 
Summer porch
 is perfectly decorated and ready for guests.
Domestically Speaking
shared her All American Sundae on Thursday. I may just have to drive the 45 minutes to try one, it looks delicious!
At the Picket Fence made the cutest DIY outdoor coffee table.
Yellow Bliss Road has the most beautiful sweet & simple summer mantel.
JoJo and Eloise shares her yummy avocado, blueberry & coconut cream popsicles.
DIY Showoff has the funnest Carnival mantel!
On Thursday June 27th we are wrapping up  with a huge link party and giveaway, I can't wait!