Growing up one of my favorite memories was when my mom would make homemade hot apple cider on the stove. Eventually as I grew older she let me make it myself and to this day it is something that I love to make once the weather turns a little chilly. It is so incredibly comforting and it makes the house smell wonderful.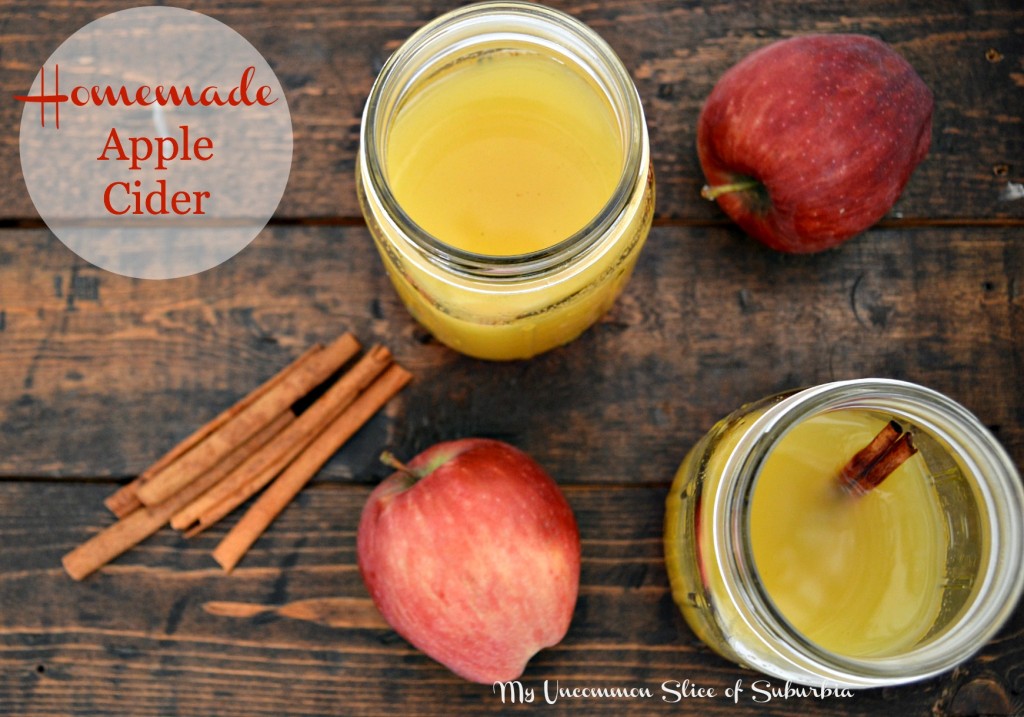 My oldest and I grabbed all the ingredients and went to work, so simple and fun to make!
Ingredients
Apple Juice or Cider
Orange Juice
3 Cinnamon Sticks
1 teaspoon Whole Cloves
1 Sliced Orange
Small square of cheesecloth
Instructions
Add 2 cups of Apple Juice and 2 cups of Orange Juice into a pot and place on stove. Place the whole cloves, cinnamon sticks and oranges into a square of cheesecloth and tie. Add the cheesecloth pack to the pot, cover and simmer on low.
Cider will be ready in about 3 hours, but can continue simmering on low.
Remove cheesecloth bag and use a ladle to serve, the kids go crazy for it and it brings back great memories for me.
The best part, leftovers can be stored in the fridge and reheated the next day for everyone to enjoy.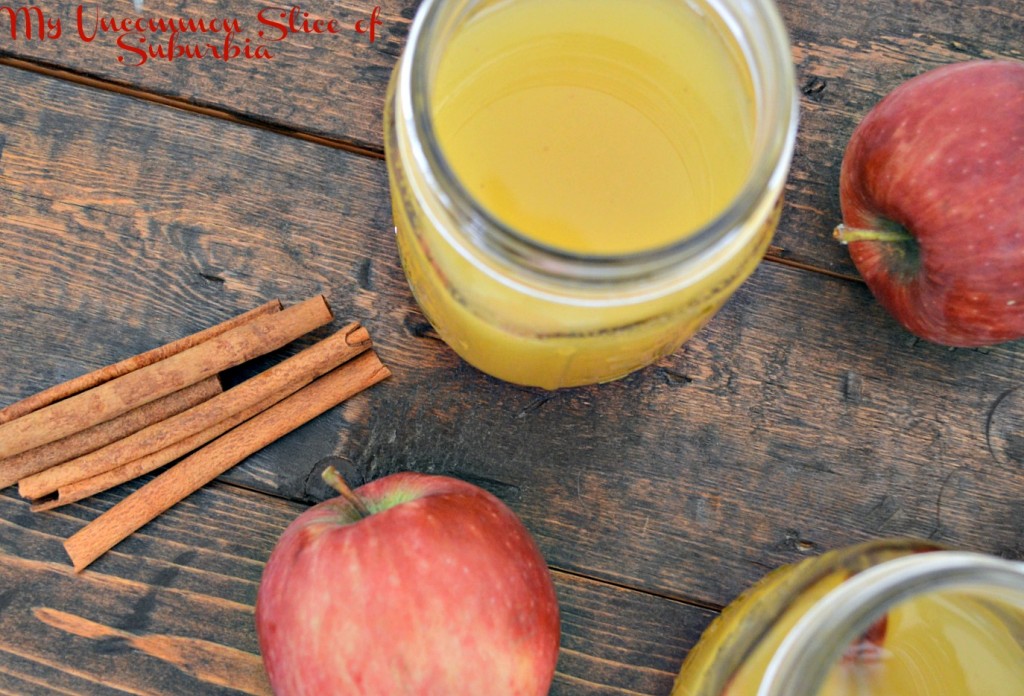 I hope you'll enjoy!