Seriously, tomorrow is  going to be 2014, how that happened I'm not sure.  Last year we didn't even get cards out, that was the first time ever and I felt really guilty about it.  People even thought they had been cut off our list, I had to promise I wouldn't skip another year. Then once again the holidays snuck up and no card.  How was I going to explain this one, then Minted came along and saved me big time!
But wait, Christmas was three days away and there was no way I was going to try and get my family together for a family picture, just not going to happen.  So I had a thought…this year has been pretty crappy let's face it I'm not even going to try and sugar coat it.  Sometimes you just have to take a step back and be able to laugh at yourself and that is exactly what we did. Be warned this is no Norman Rockwell picture perfect card, this is life, this is the Salazar family in all our glory.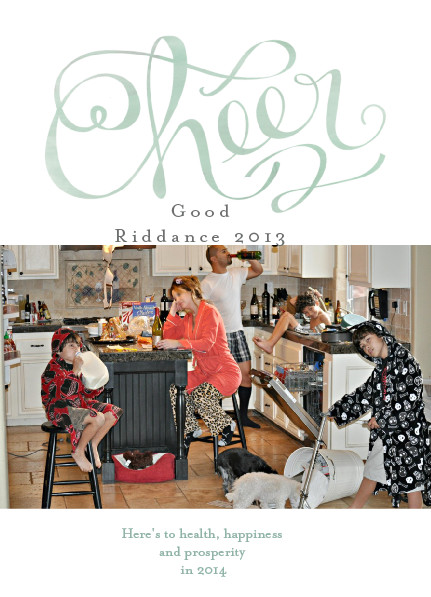 I warned you, I did!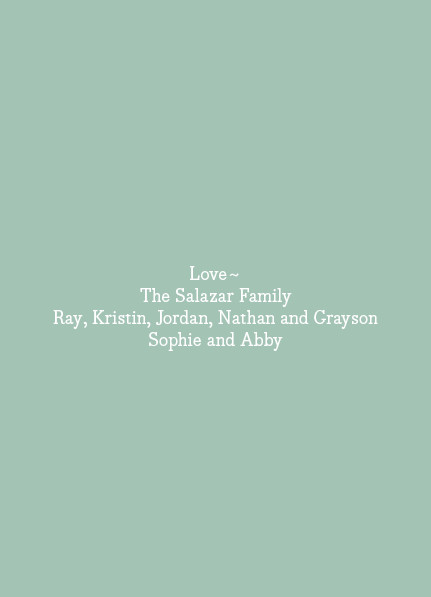 Minted has multiple paper choices including heavy card stock which is a bonus.  They have an extensive selection of fonts, and various envelope options. You can even have a designer create a digital proof for your review and they address your holiday card envelopes for FREE!
   What I love absolutely loved about 
Minted
 is they have a "find it fast" feature which allows you to see your photos in a ton of different cards.  You simply upload your photo and it shows you how your card will look in a variety of designs without having to go through them one by one.
Trust me, we had a lot of pictures to go through thanks to my wonderful fabulous girlfriends whom helped made this happen, set us up and took the shots!  (hence why the pictures are a little blurry, we couldn't stop laughing)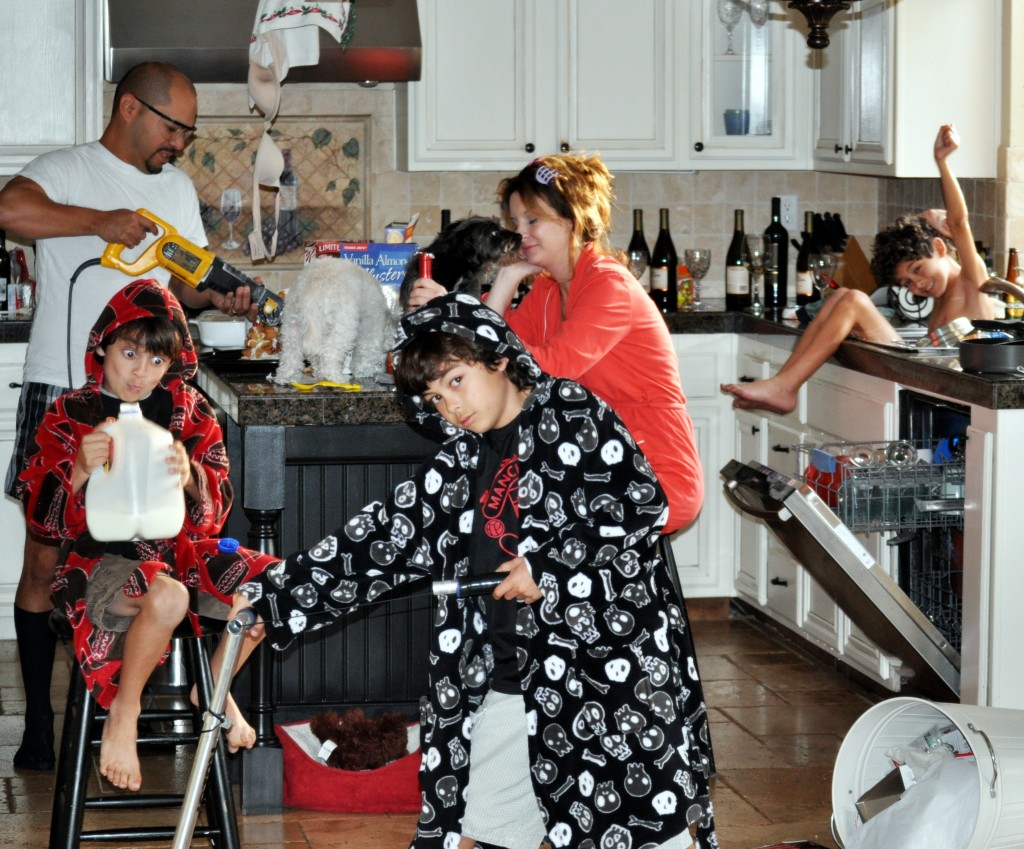 This one was pretty funny but it looks like Ray is trying to be-head the poor dog, it was actually a gingerbread house he was sawing in half.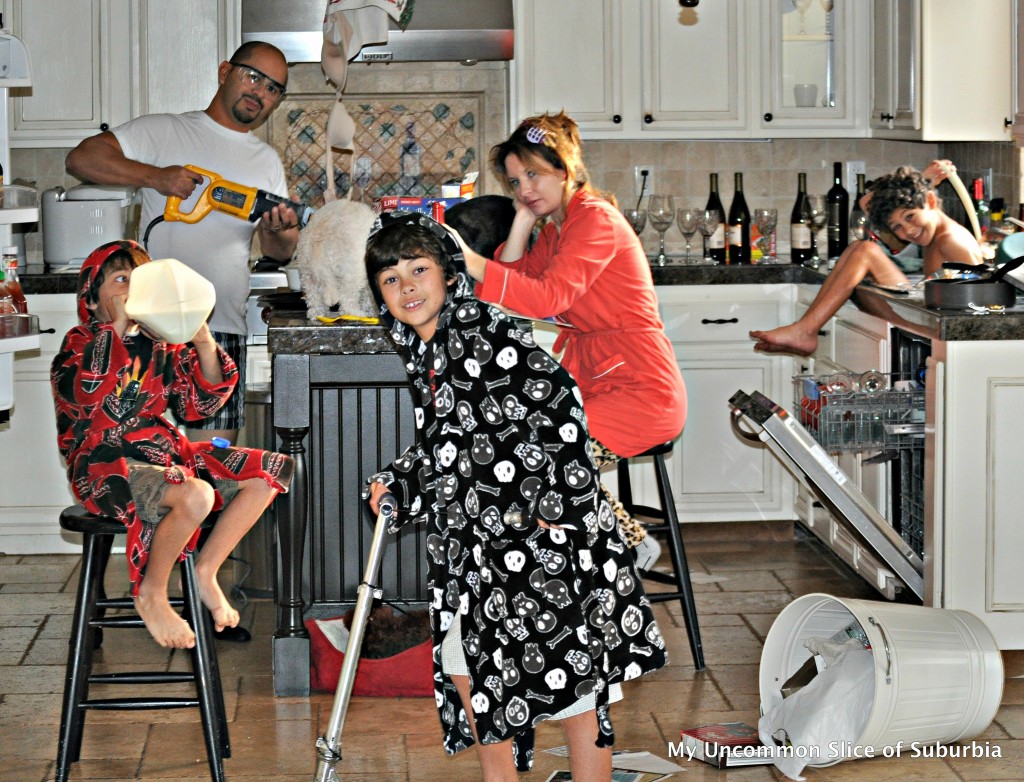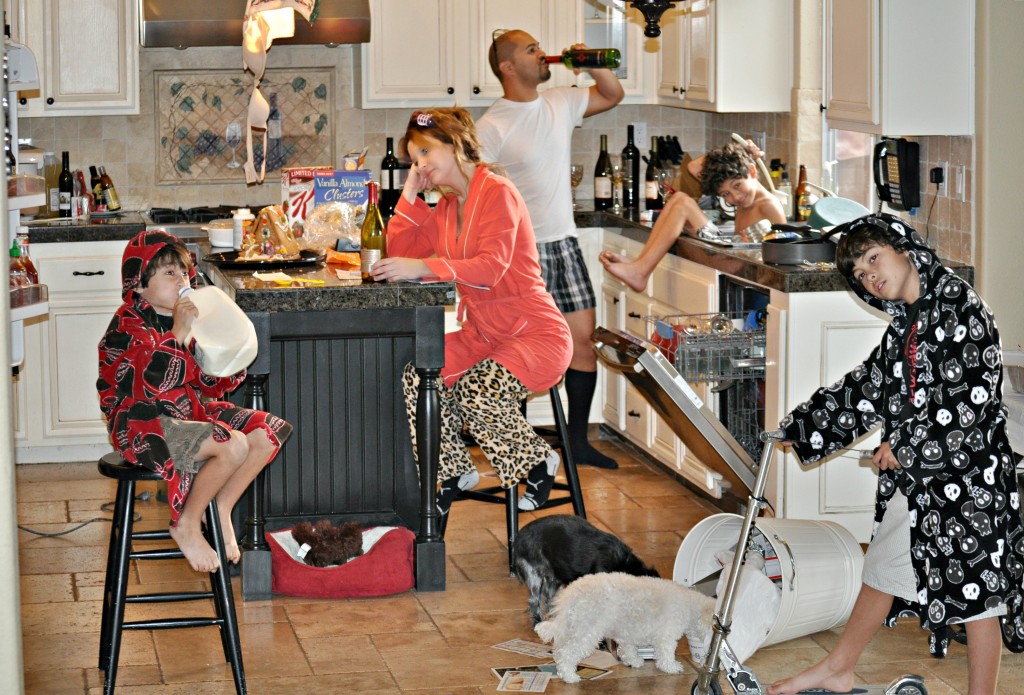 I ordered my cards and received them within 3 days.  I love the range of designs
 Minted
 has to offer. From elegant, to playful, to modern… there's something for everyone.  Weddings, birthday's, baby announcements, business cards, the possibilities are endless.
Happy New Year Friends, thanks for being part of my life!
Disclosure: I was provided with the cards from minted as always all opinions are my own and I am truly THRILLED with my cards.