Well, it has begun.  The chaotic, crazy, unorganized, crap everywhere, overwhelming, walking in circles, stressed out, don't know what to do kitchen demo is here.
On the 17th it will be exactly one year since we found the mold.  So this will be life for the next month.  Every room is filled with stuff, even the backyard.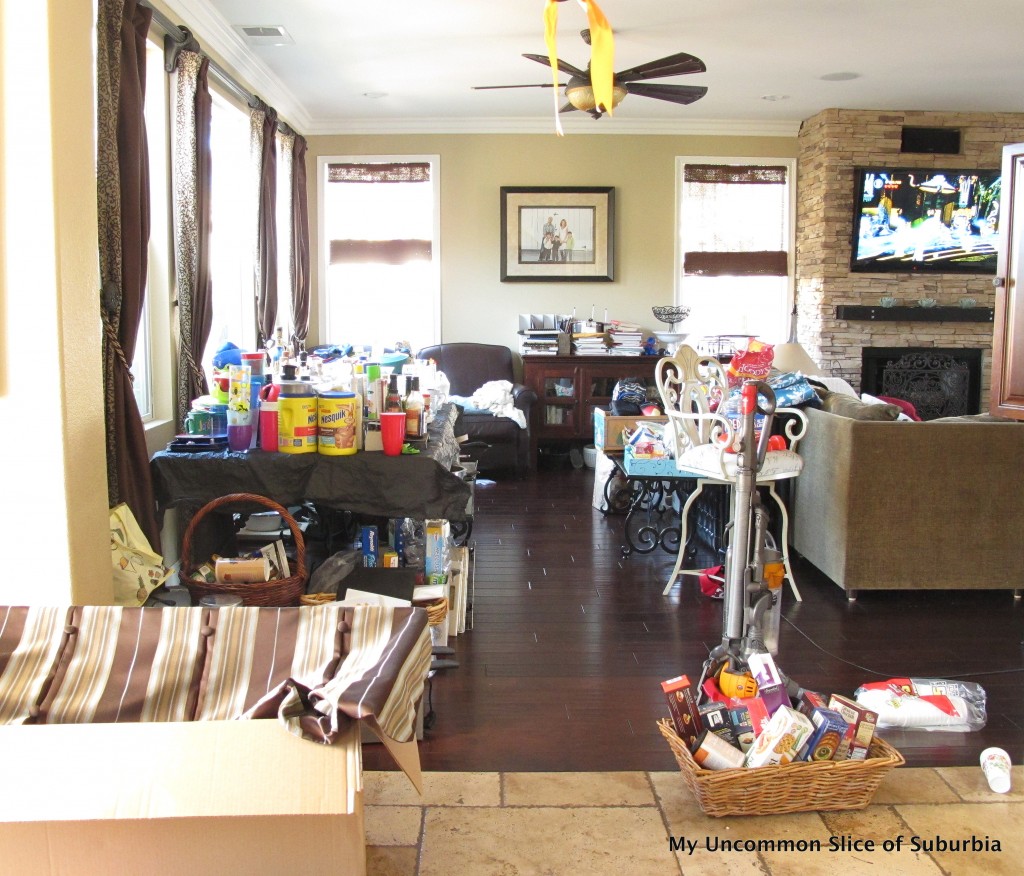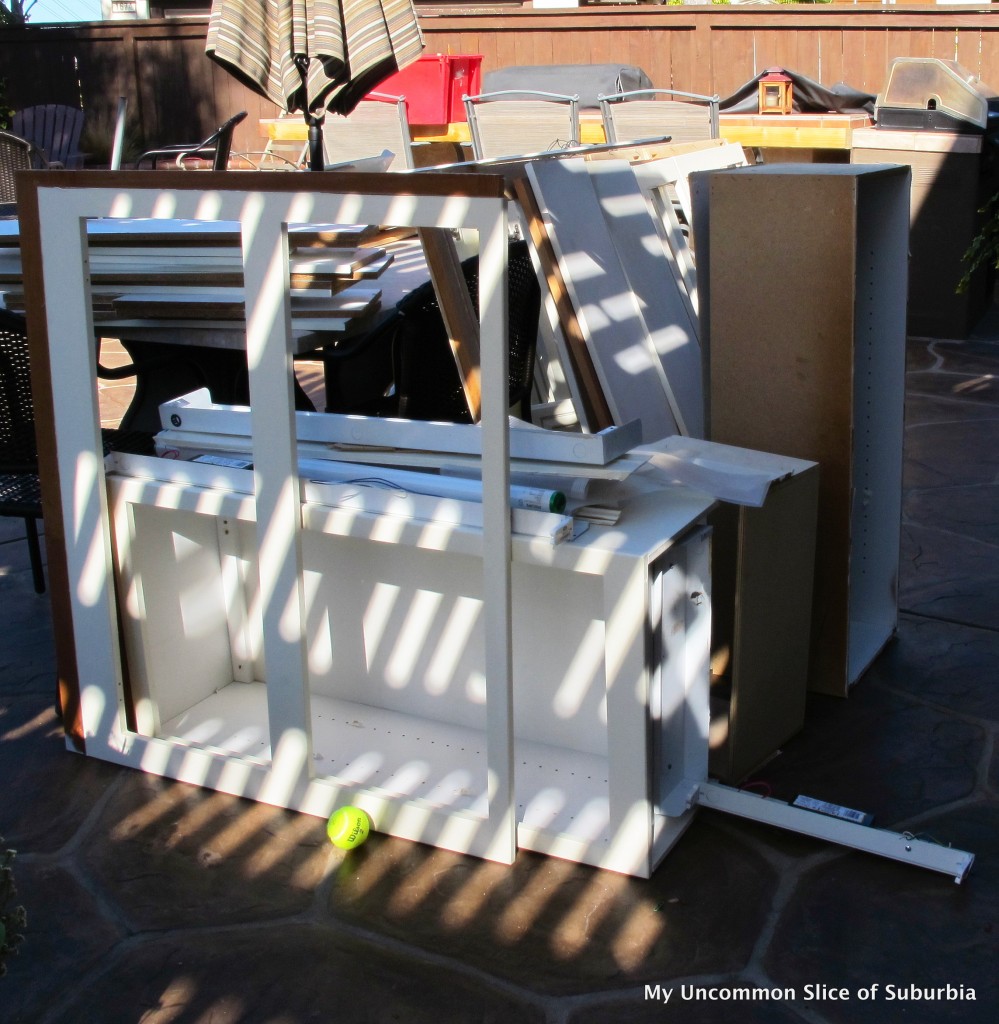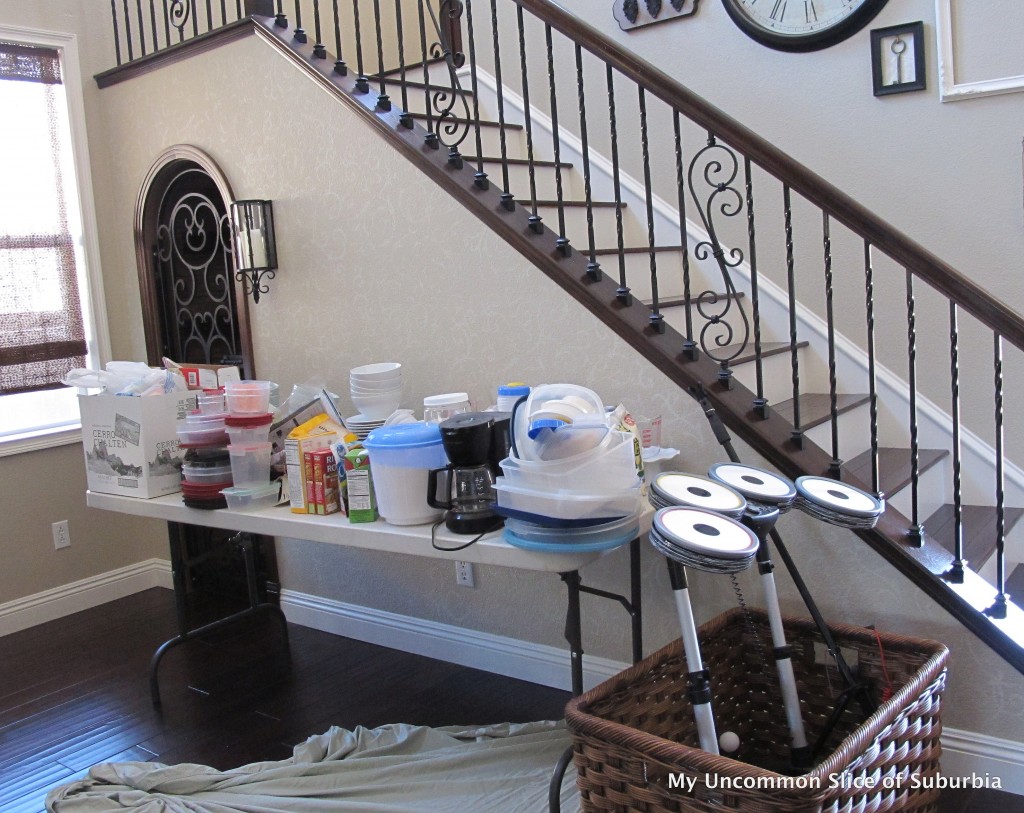 Ray started taking the upper cabinets, molding and lights down yesterday.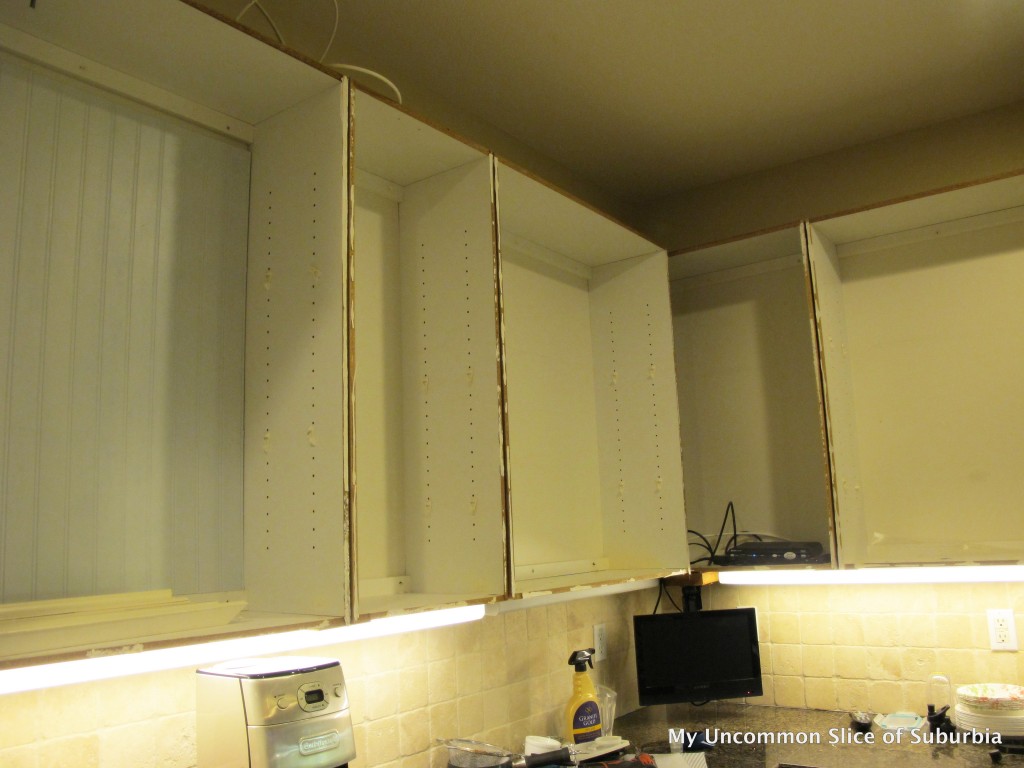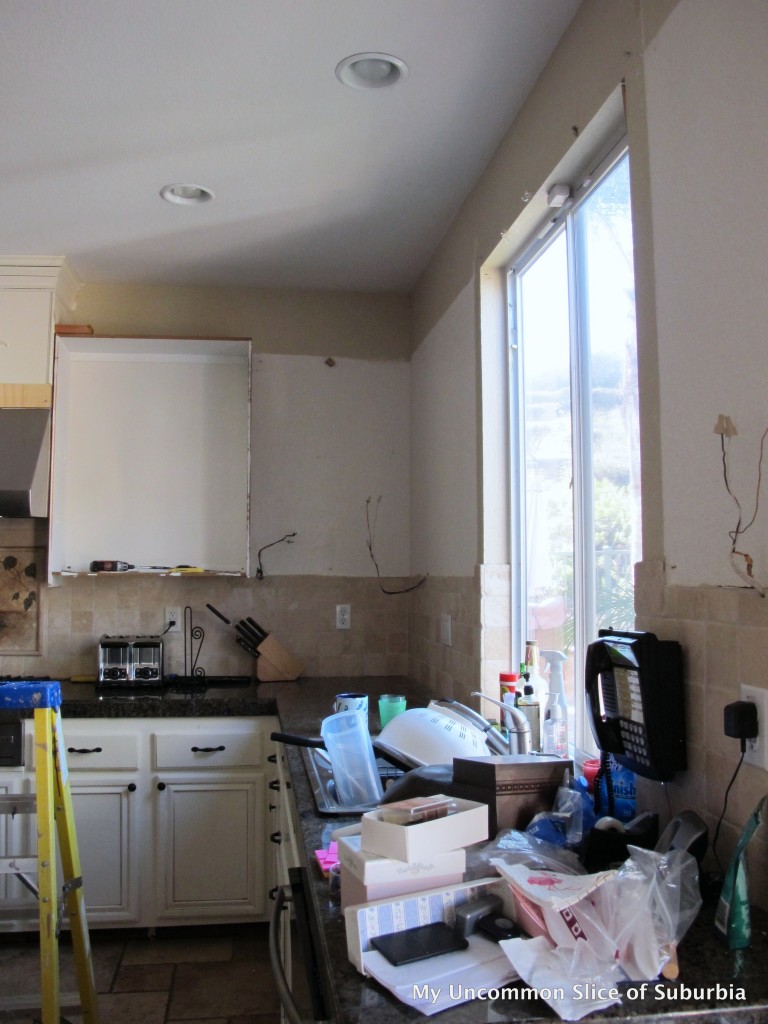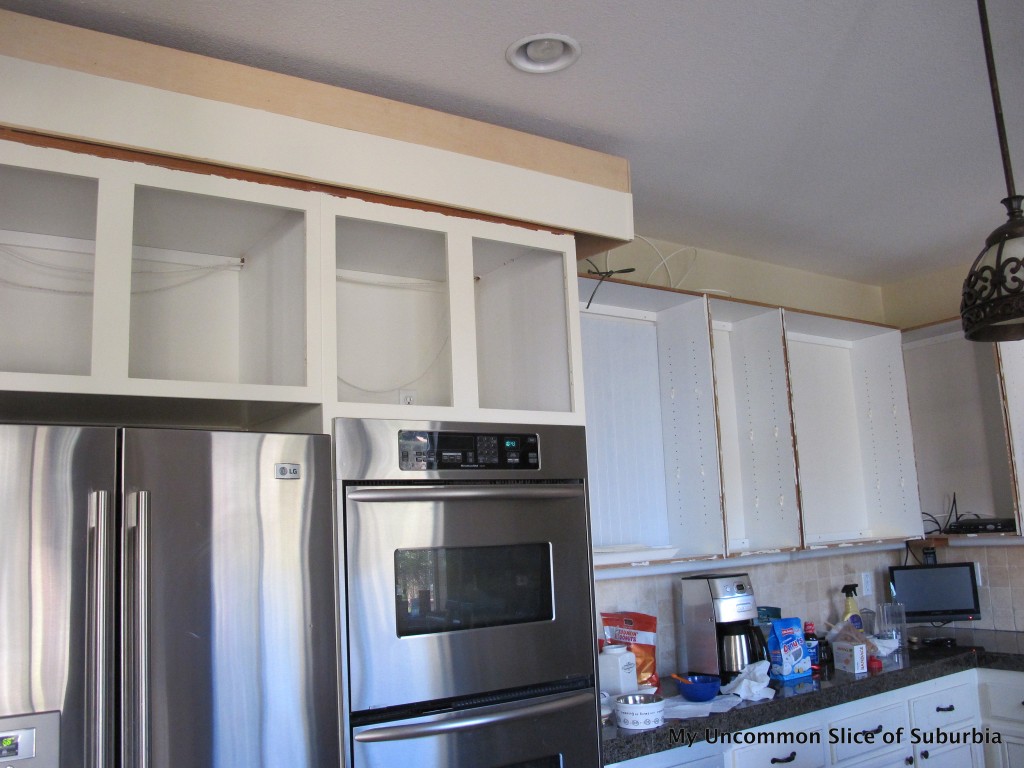 I feel completely blessed to have girlfriends that put aside their day to come and help.  I didn't ask, they just showed up and for that I am so grateful.
Can I tell you how excited I was when all of the molding came down in big pieces still intact.  My heart was physically hurting watching all of Ray's hard work being torn apart and seeing that it wasn't a complete loss puts the biggest smile on my face.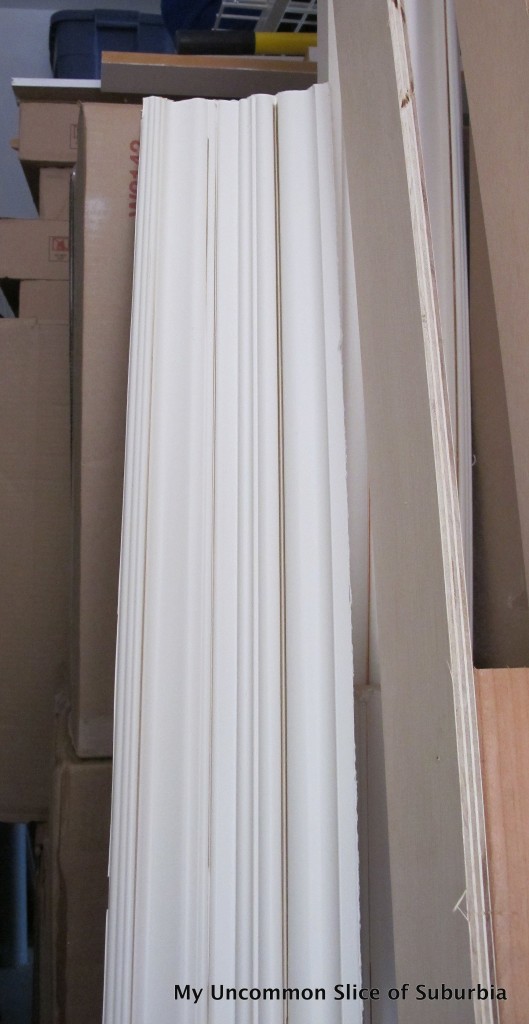 This is the garage filled to the rim with the new cabinets.  I took a peak inside one of the boxes and they are beautiful!
 We still have so much more work to do before Monday. Our middle son is the all stars for soccer  all this weekend so when we have a break we come home do a little more work and then back to the fields.
Monday-demo
Tuesday/Wednesday-mold removal
Air out for a week and then the new kitchen will go in
I'll try to keep you posted throughout the week!