Gold Dipped Step Stool Makeover
It's thrift store makeover day and I'm showing you how to turn a used step stool into a chic gold-dipped step stool. I picked up this stool at our local goodwill for $2. I had no idea what I was going to do with it but I knew it wouldn't go to waste. I'm always looking for an extra stool around here for those hard to reach items in our high cabinets. I did a quick search on step stools and beautiful gold-dipped glamorous bar stools kept showing up for over ONE HUNDRED Dollars, say what! So I thought I would give it a go.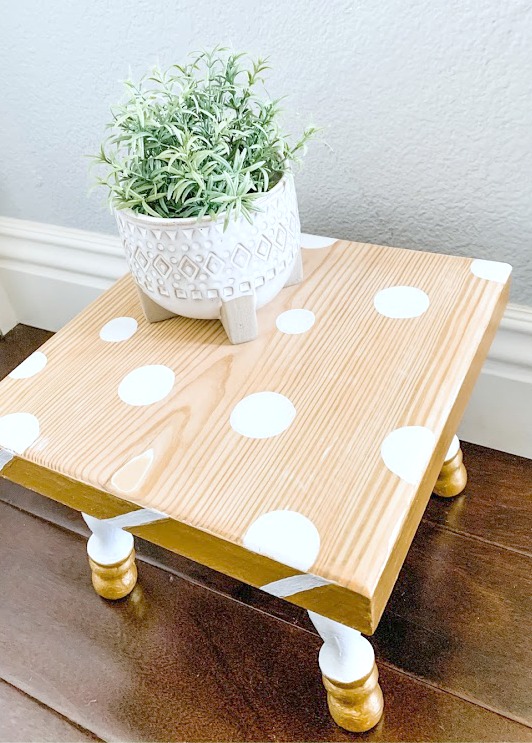 Here is the before, it almost looks like someone was going to start a project with it, I'm not sure.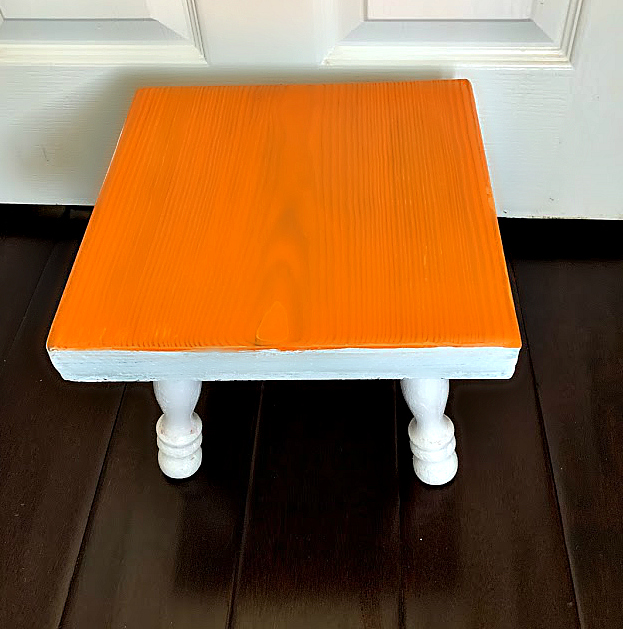 To be honest, I wasn't too sure what I was going to do other than paint the legs gold until I saw these coasters sitting on our table, it became my inspiration.
(pssst..mug from Target only $5 right now)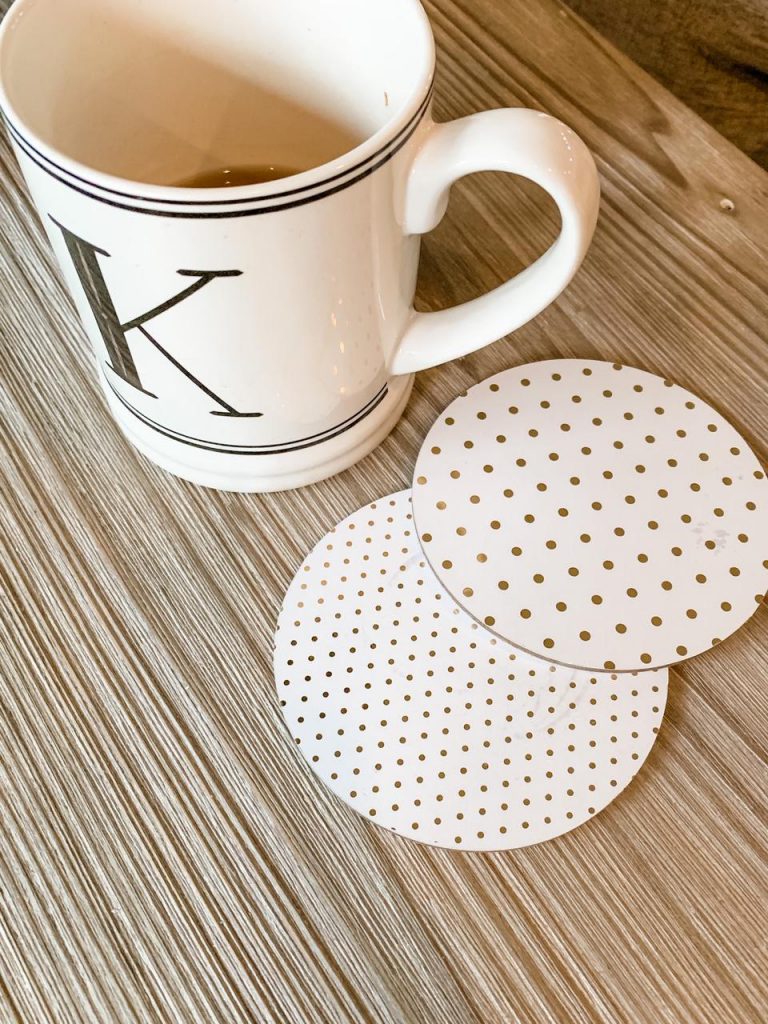 Supplies
Stool
Sander and sandpaper
White Paint
Sanding Sponge
Varnish/sealer: I decided to use Weather Wood Stains Flat Varnish since I have had good luck with it in the past.
It kept the raw wood the same color and gave it zero shine while protecting the whole piece, exactly what I was looking for.
DecoArt Dazzling Metallics Glorious Gold
Craft Paint Brush
Directions
First I sanded the whole top of the stool down using my orbit sander. On the sides and legs, I used a sanding sponge to smooth the paint out.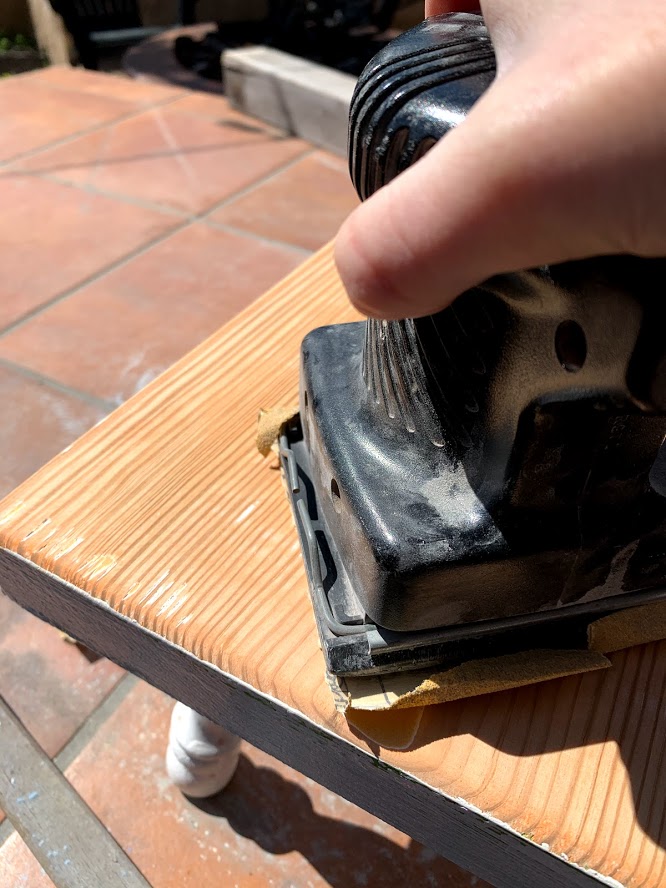 Clean the whole stool using a damp lint-free cloth.
Using a craft brush, I painted the tips of the legs gold and the rest of the legs white.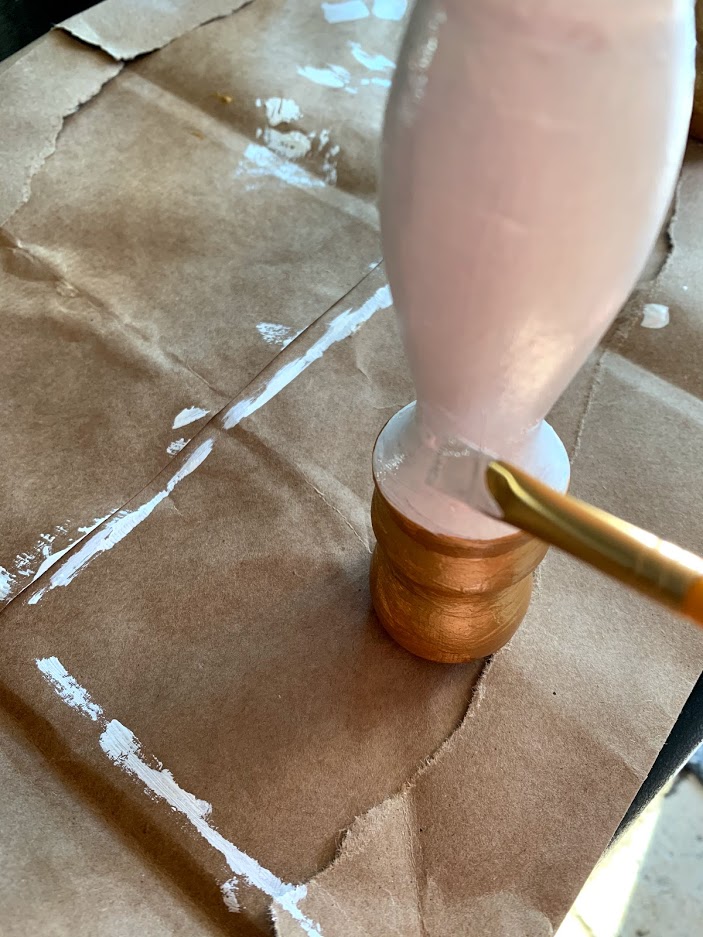 I liked the raw wood look on top but wanted to add some type of design so I opted for some circles on top. I simply grabbed whatever circle forms (this is to a bottle) and traced a circle and painted it in.
I decided to paint the sides of the stool gold and add a few white lines on some of the sides but not all.
Lastly, I painted on 2 layers of varnish.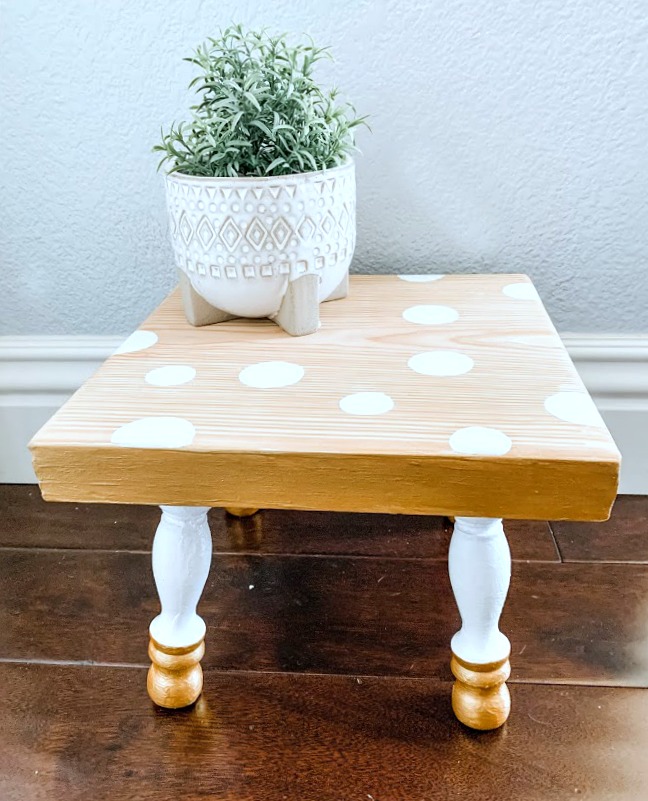 I love the pops of the gold metallic shine.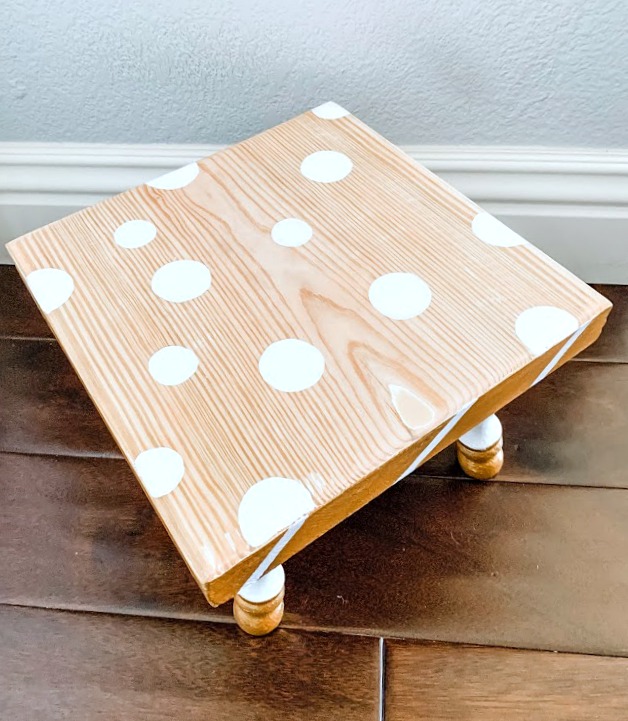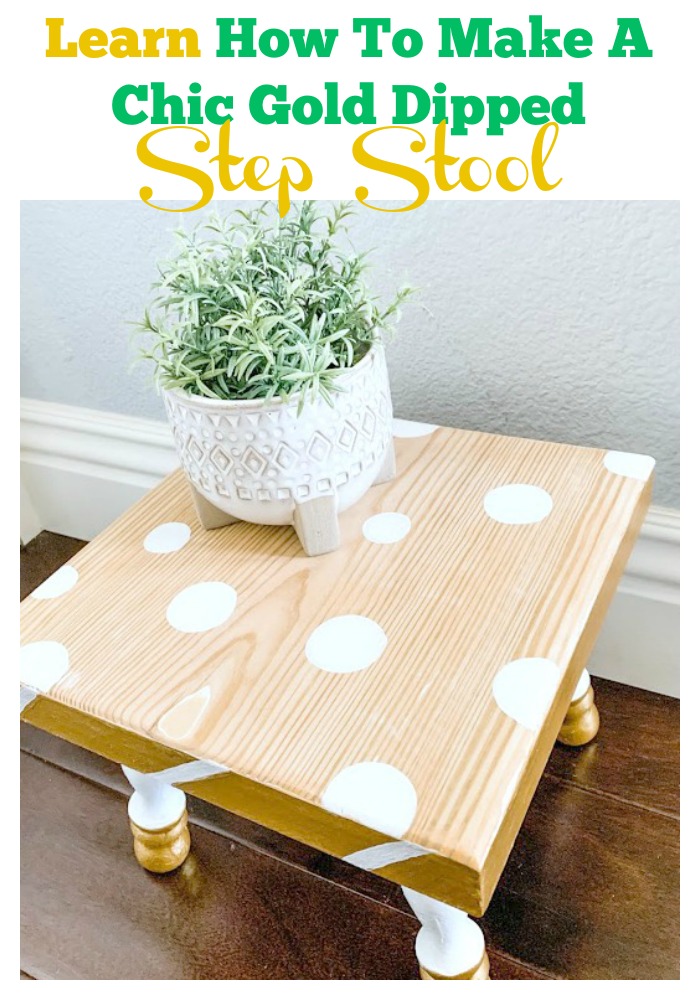 It's the perfect modern-glam-inspired step stool that will be used very frequently in our home!
It's time to check out all of the other thrift store makeovers!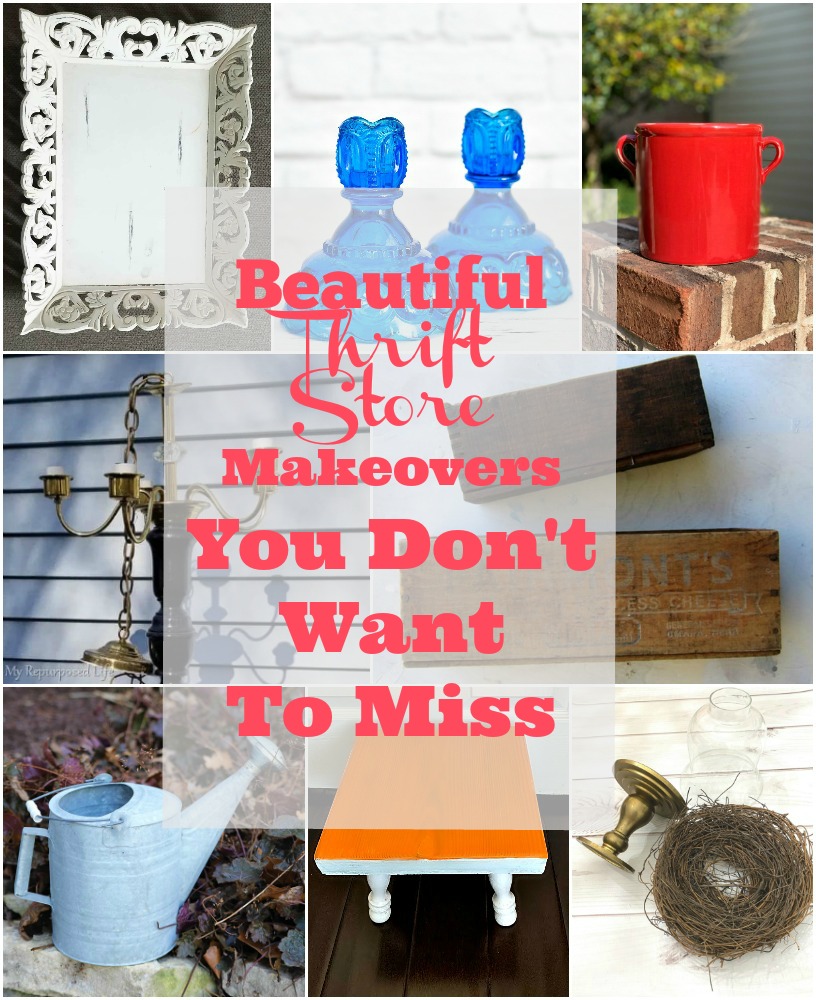 Tropical Tray
Topiary Trees in Vintage Candlesticks for Spring Decor
Stoneware Crock Makeover
Repurposed Chandelier Succulent Planter
Cheese Box Flower Display
Watering Can Spring Wreath
Gold Dipped Step Stool Makeover
Spring Decor Cloche
Thanks for stopping in today, you can find more of my thrift store makeovers below, have a great rest of the week!
.