10 Minute Easy Fall Decor
This post may contain affiliate links.
I am so excited to be back with another 10 minute decorating idea just in time for fall!  When I think of autumn I think, crisp cool nights, falling leaves, burlap, baked apple pies, mums, roasted nuts, pumpkins, apple picking, hot soups, bon fires and so much more!
I don't go all out for fall, I save that energy for Christmas so simple decorating is a must!  However, a burlap bag filled with fresh flowers draped over a stair railing looks pretty fancy but reality is, it couldn't be more simple!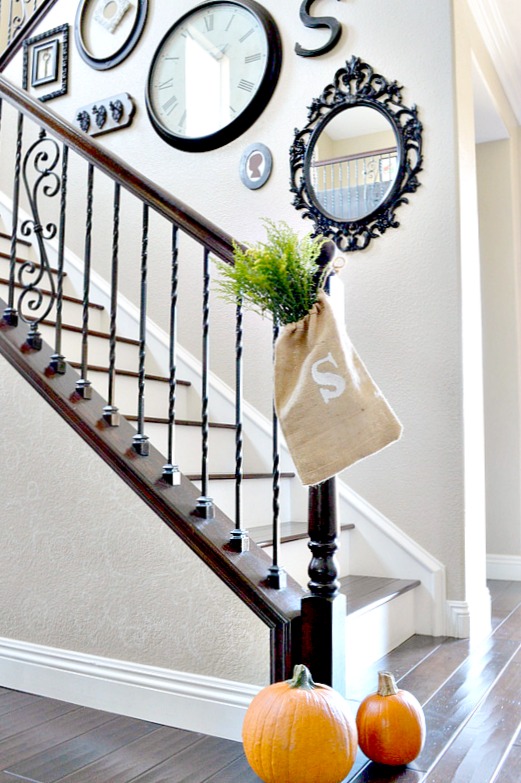 I'll be honest, this is all about 10 minute decorating ideas, this takes about 2 minutes, no kidding. Simply grab a burlap bag and throw some greens inside. If you go with live greenery simply put them in a zip seal bag with wet paper towels and dampen every day.  If that is too much work, go for the faux greens, no one will ever know.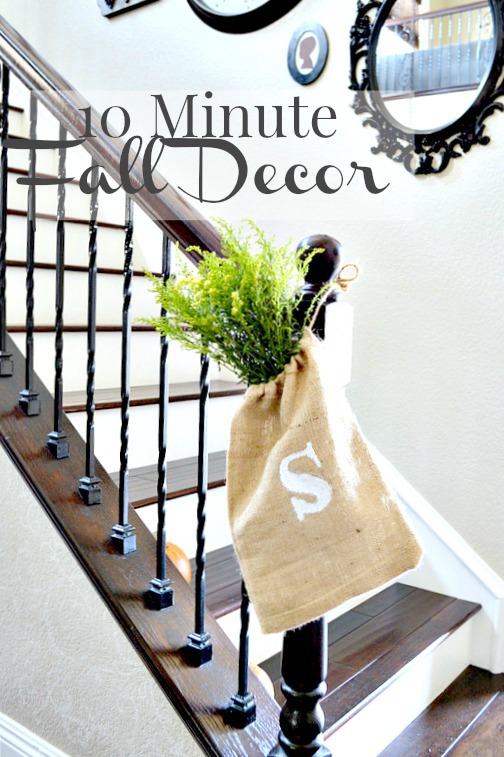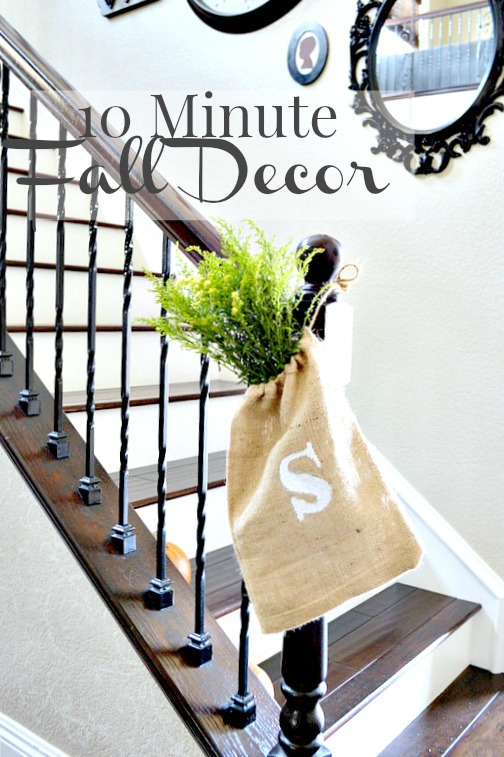 If you missed the gallery wall I just updated you can check it out right here.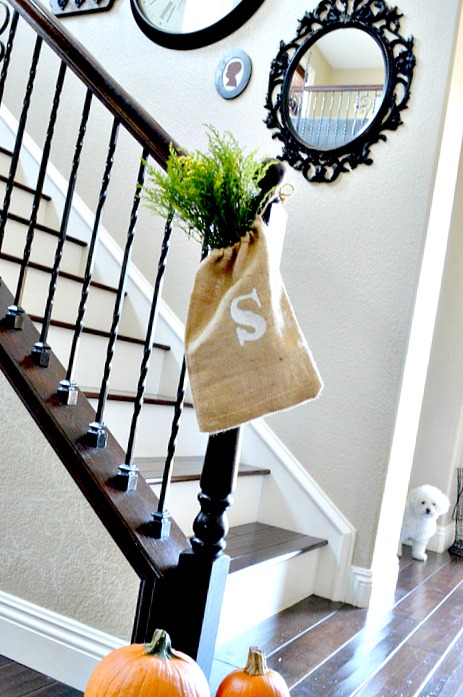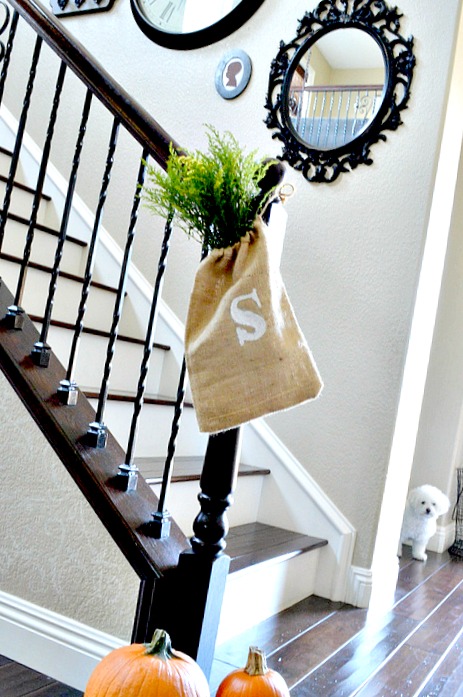 See that cute little pup over their in the right, she follows me all day long, seriously all day, not kidding.  If she could be in every picture she would.
So I know this is all about decorating in under 10 minutes but If you happen to have an extra 15 minutes I'm going to show you how to throw that cute letter on top of the burlap bag. That would turn our 2 minute decorating into 17 minutes!
Print out the letter S from your computer (if you don't have a stencil) using a font you like.  Trace the letter using chalk or a chalk pen.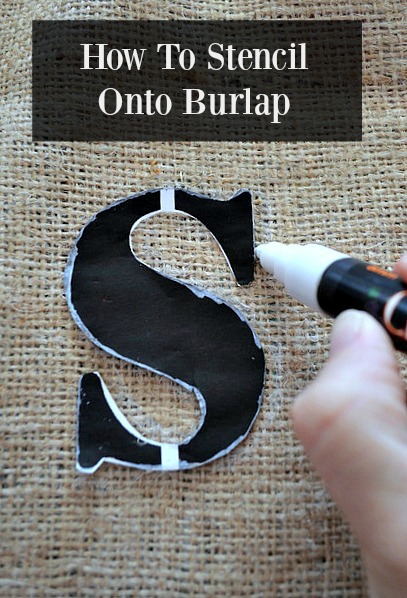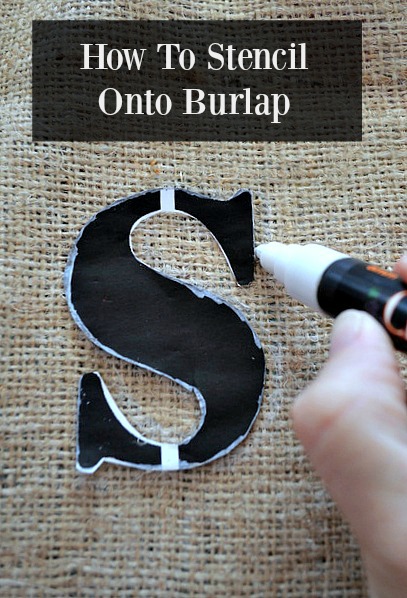 Fill it in with white paint and voila!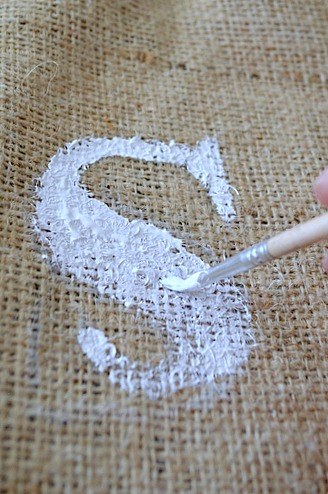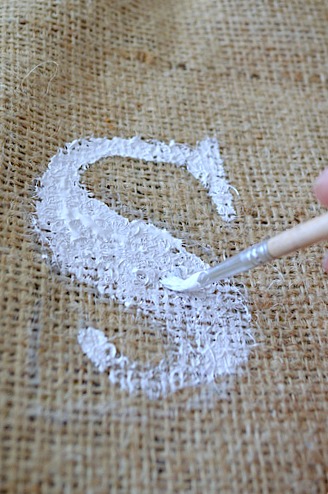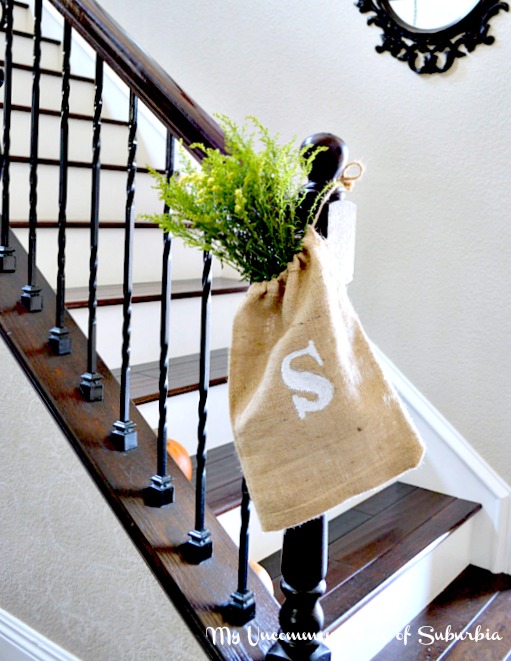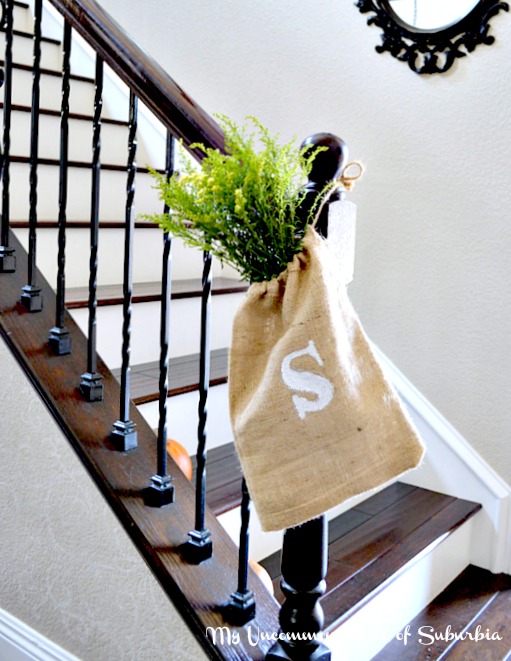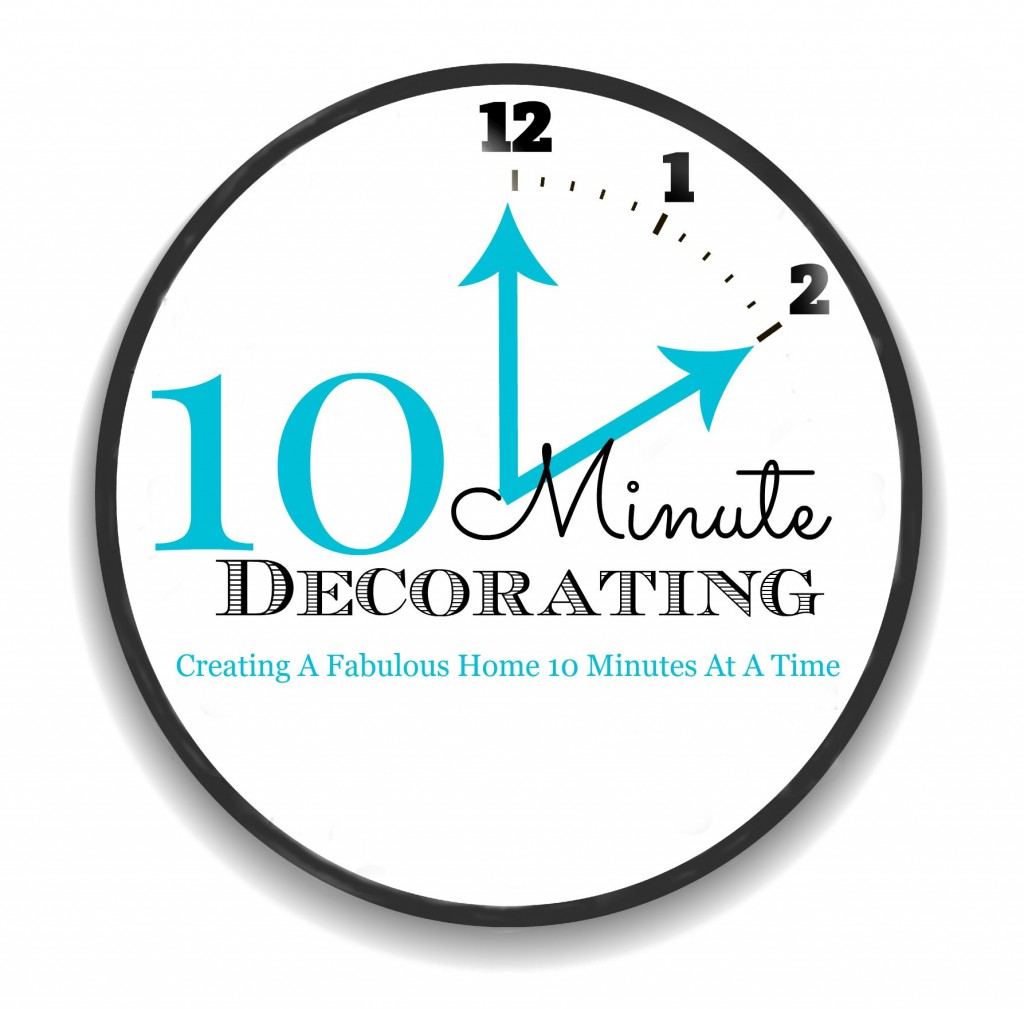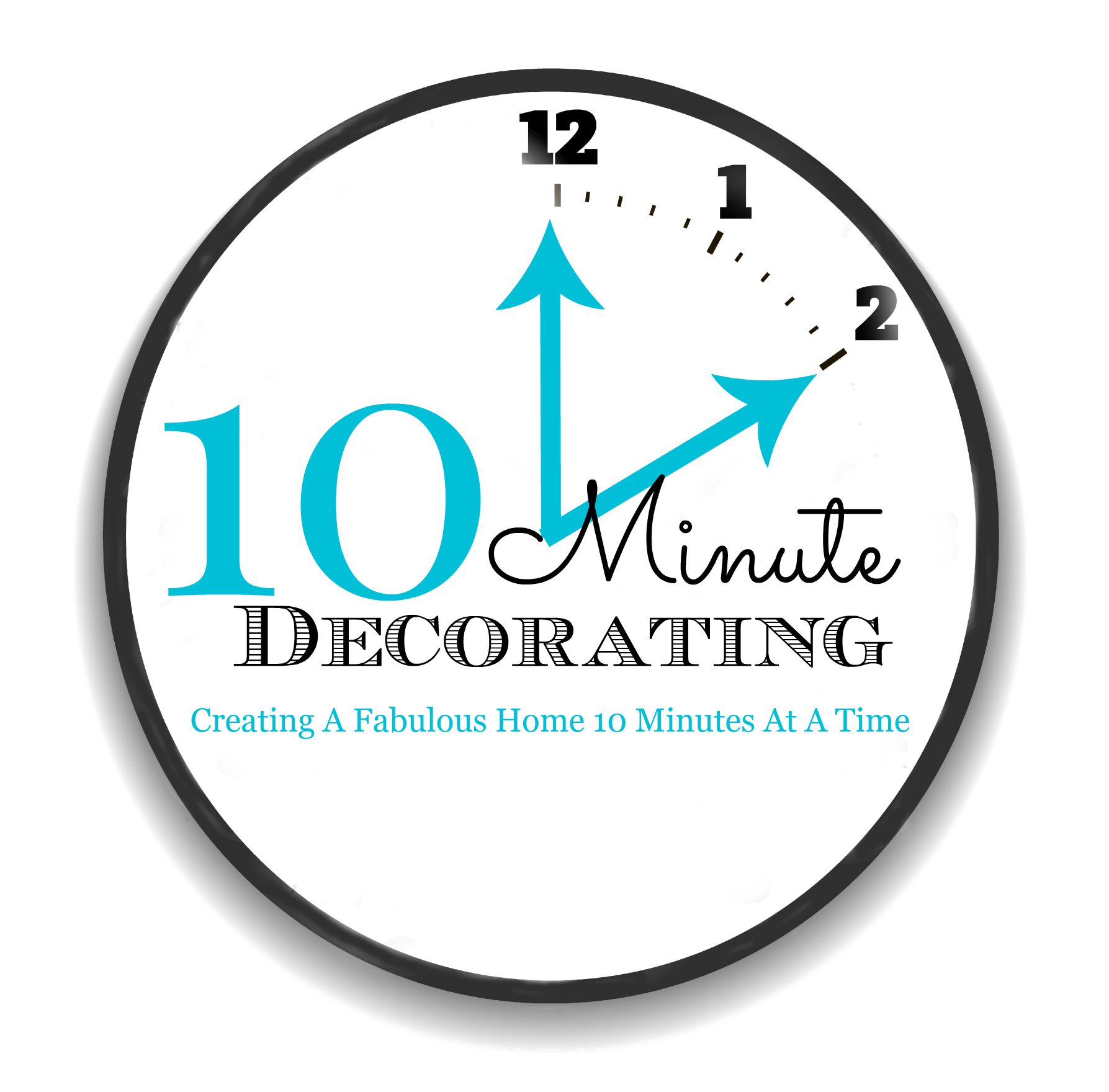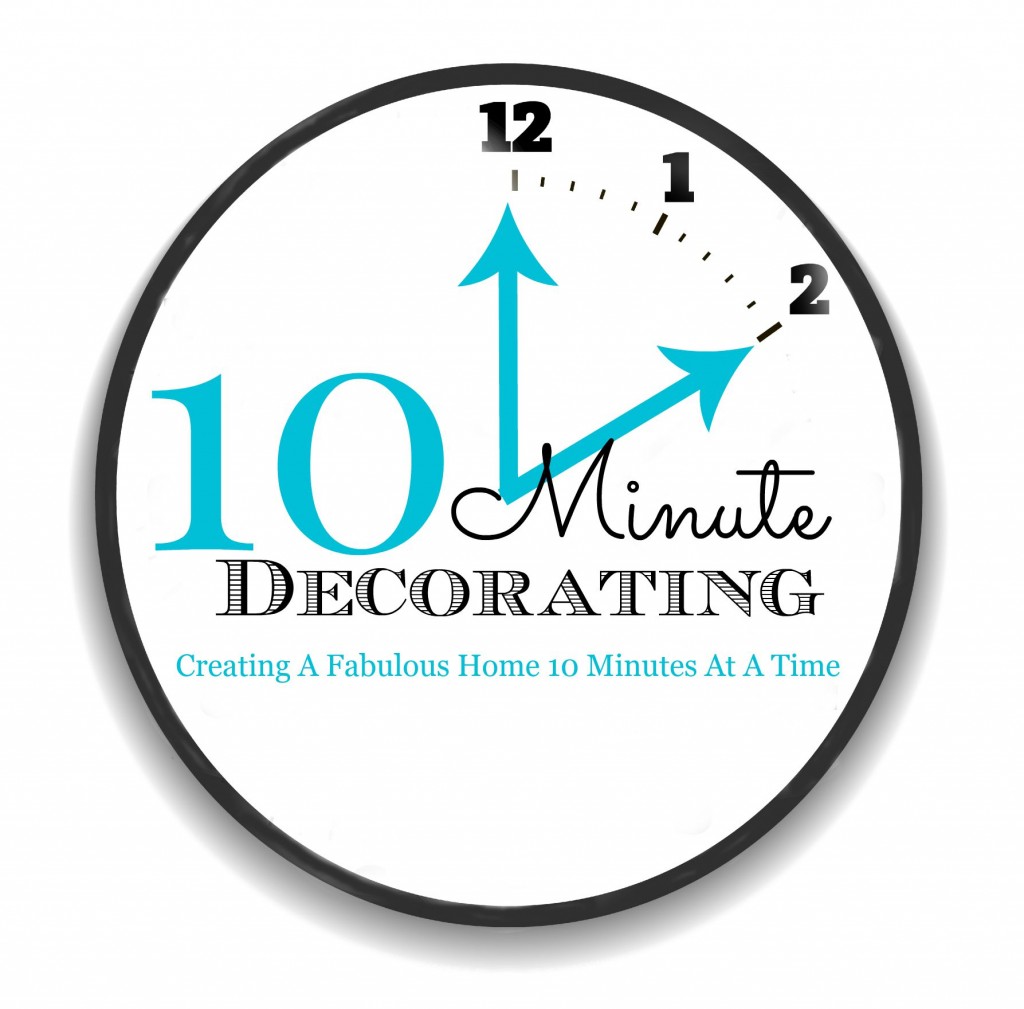 Make sure to stop by and see all the wonderful 10 minute fall decor ideas! If you are short on time this is perfect for you!

You can find more of my 10 minute decorating series below!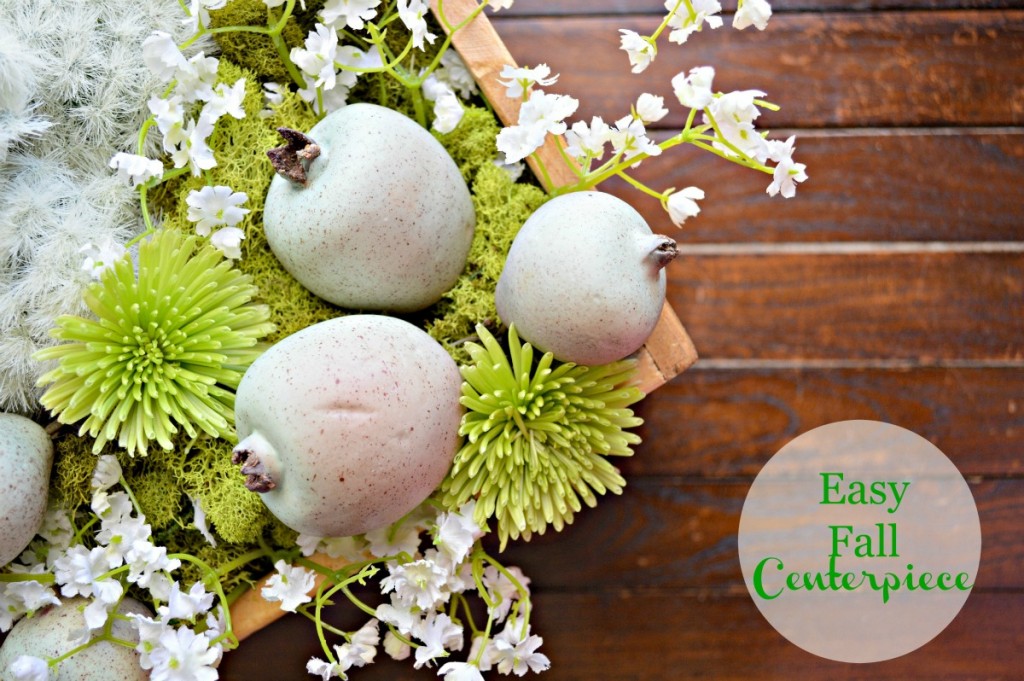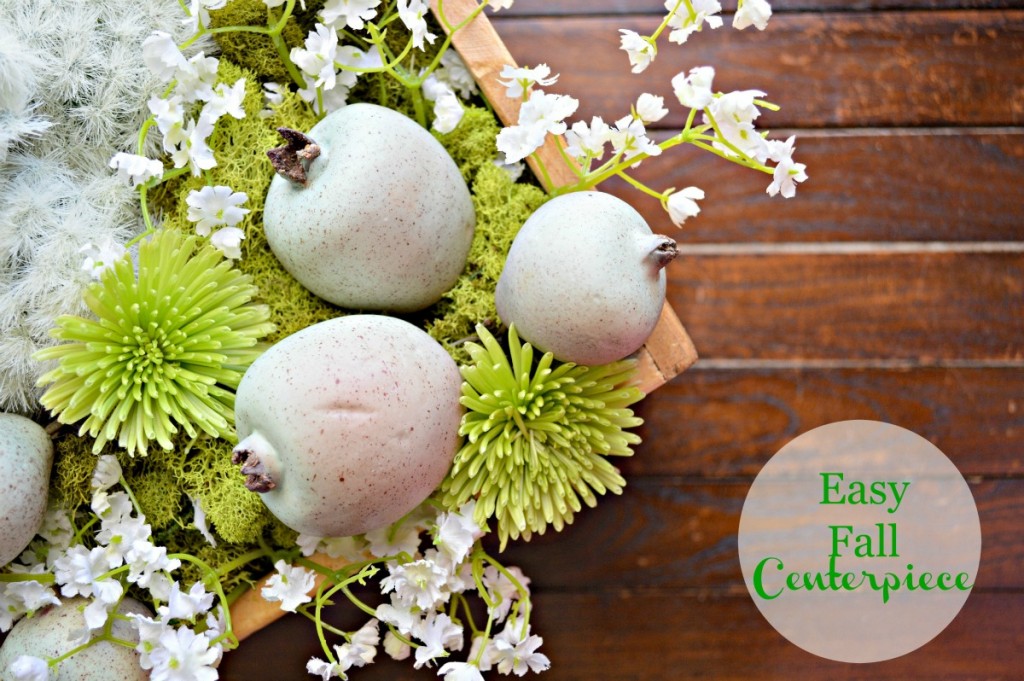 Thanks so much for stopping by!