Decorating a long hallway
Decorating a long hallway can be a bit tricky, by playing with scale and accessories you can easily transform an ackward space into a beautiful space.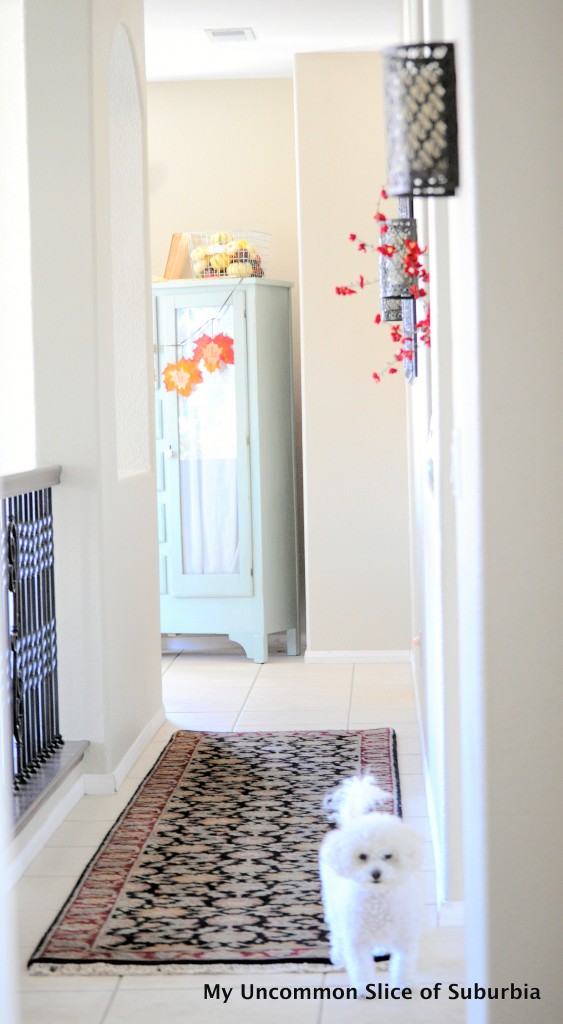 I don't believe I have ever shared this area with you you before.  Walking up the stairs, our hallway leads to the boys bedrooms and bathroom on the left, the loft on the right and our master at the end.   Having a long hallway with lots of tile on the second floor equals loud pitter patter from three little monkeys and two dogs. The area rug has really helped to buffer the sound.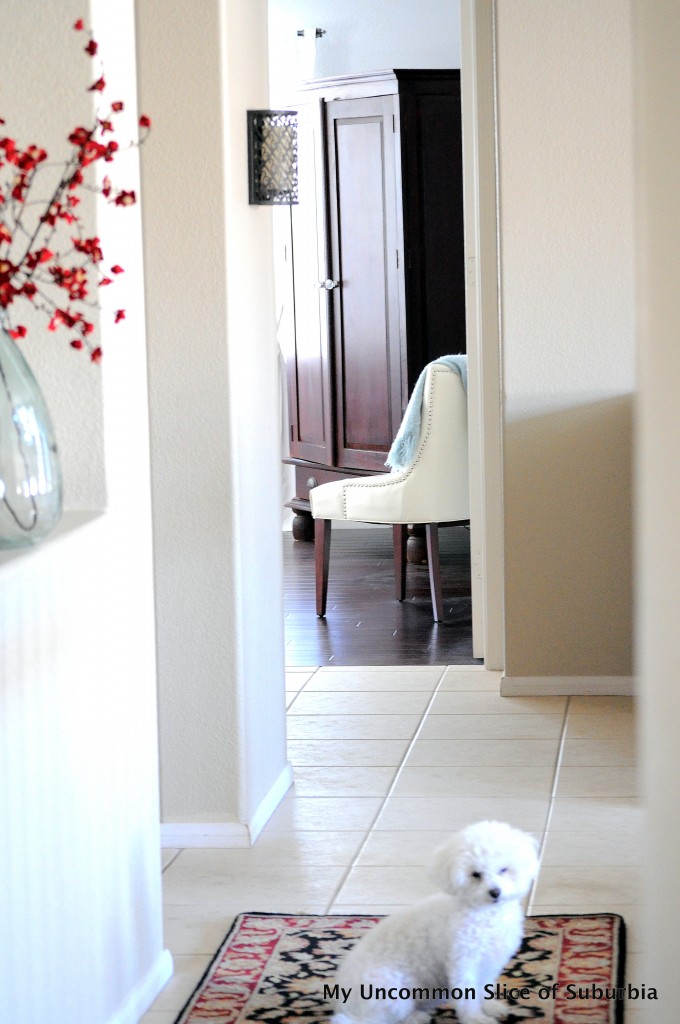 Seriously, the dogs follow me around all day, they are like my shadow but I love it!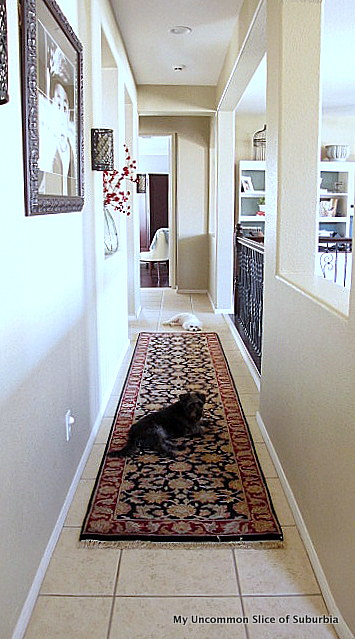 In order to draw attention to the end of the hallway, I used a large piece of furniture which brings the eye up.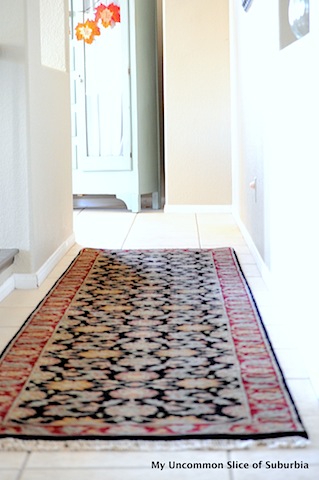 Next, I used an area rug which is perfect for breaking up the space into smaller fragments. The runner gives the long hallway dimension, adds a pop of color and defines the space nicely.  The runner is from Medallion Rugs, gorgeous, high end quality with a ton of selection.
A gallery wall would be perfect for this space but since we have a gallery leading up the stairs I opted for one large picture.  It is  bold and can easily be seen, the two sconces on each side create balance.  A large glamorous mirror with two small mirrors on each side would also be a perfect accessory for a long corridor.
A vase with flowers always add a nice touch. Thank goodness for that half wall, perfect for hiding the piles of laundry and hundreds of books….shhhhhh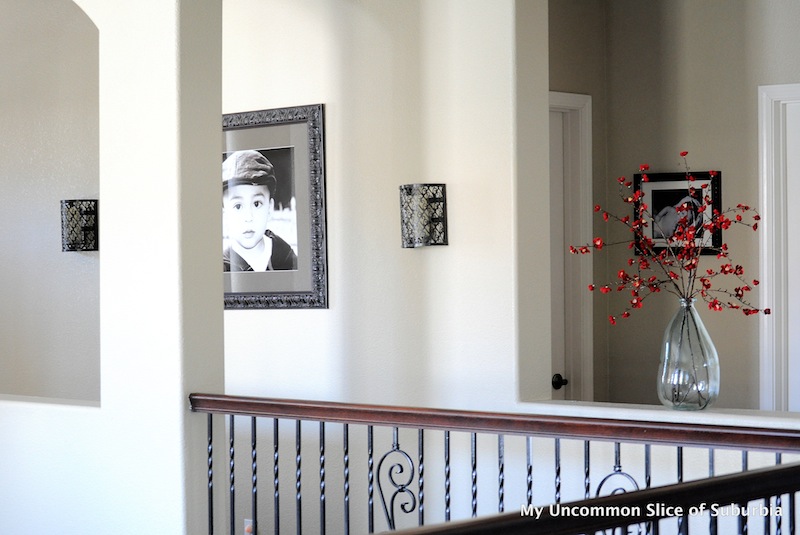 There are so many ways to decorate a long hall; chair rails, wallpaper, different paint colors and lighting will all help to define the space.  Eventually I would love to hang 3 lanterns to create drama and bring the eyes up.
It has been fun bringing this difficult space together.  Now that I'm all done I might just go lay with the dogs and take a nap.  Thanks for stopping in today!