Cadbury Chocolate Chip Cookie Bars
  Mix an Easter favorite candy plus chocolate chip cookie dough and M&M's all in one and you have these delicious Cadbury Chocolate Chip Cookie Bars!   These will be devoured in no time and next year you can bring them to all of your Easter and Spring Celebrations!
Ray has been so sweet and has been doing all of the shopping for the family since my immune system is compromised.  I  give him a weekly list, he masks and gloves up and tries to get what he can on the list. He was lucky enough to find the Cadbury eggs, hopefully, you can too.  If not, you could simply just make the bars with the M&M's, they won't be the same but still super delicious!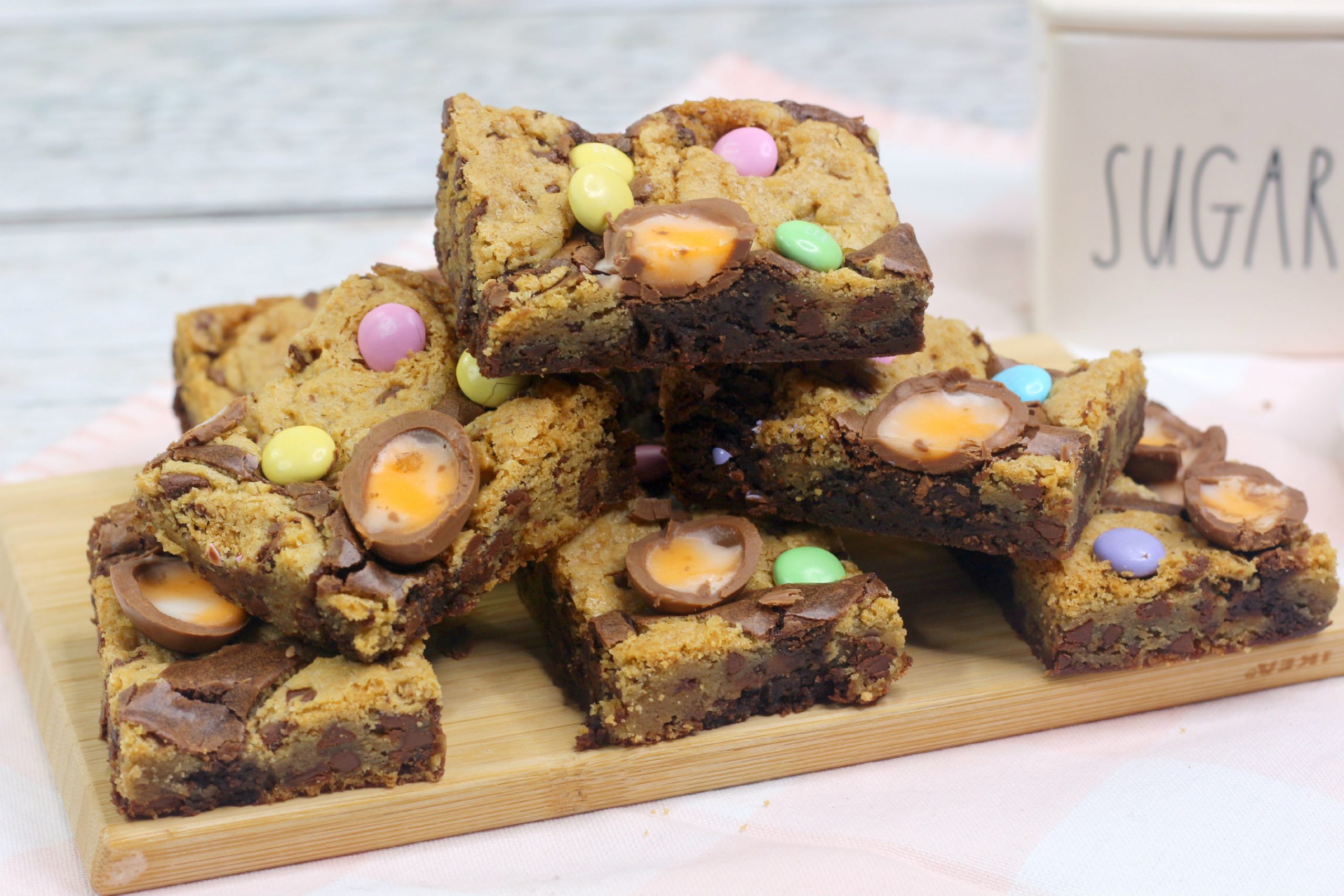 This recipe comes together so fast and is so simple to make yet dangerously delicious!
Ingredients

Brownie mix ingredients:

1 box of brownie mix

1/4 C water

1/3 C canola oil

2 eggs


Cookie dough ingredients:

1/2 C butter

1 C sugar

1/2 C light brown sugar

1 egg

1 TSP vanilla

1 C flour

1/2 TSP baking powder

1/2 TSP salt

1/8 TSP baking soda

1 1/4 C chocolate chips, save the 1/4 for topping

2 boxes of the cadbury creme eggs, halved for topping

1/4 C of pastel m&m's, for topping


Directions:

Preheat the oven to 350 degrees.

Line a 9×9 brownie pan with parchment paper.

Follow the directions on the brownie mix in a medium-sized bowl with a
hand mixer, mix all together.

Pour brownie mix into the prepared pan, set aside.

Using a stand mixer, add butter, brown sugar and sugar and mix well.

Add in vanilla and egg and mix until combined.

Mix the flour, baking powder, salt and baking soda together.

Add dry ingredients gradually.

Mix in chocolate chips.

Scoop dough and drop on top of brownie mix.

Bake at 350 for 20-25 minutes.

Once out of the oven top with the chocolate chips, m&m's and cadbury's.

Set aside to cool.

Cut and enjoy!!!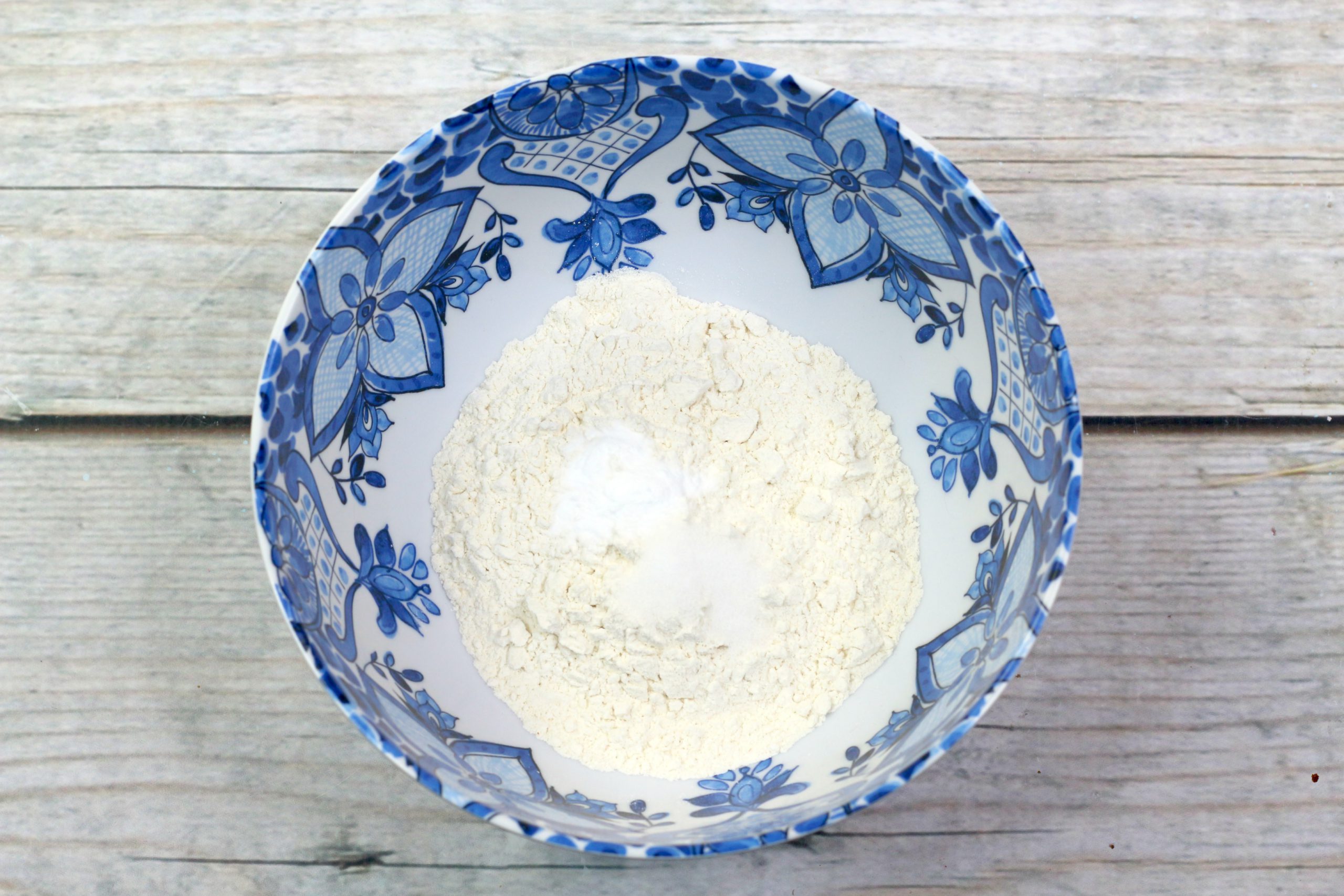 It's so festive looking and perfect for Easter and springtime!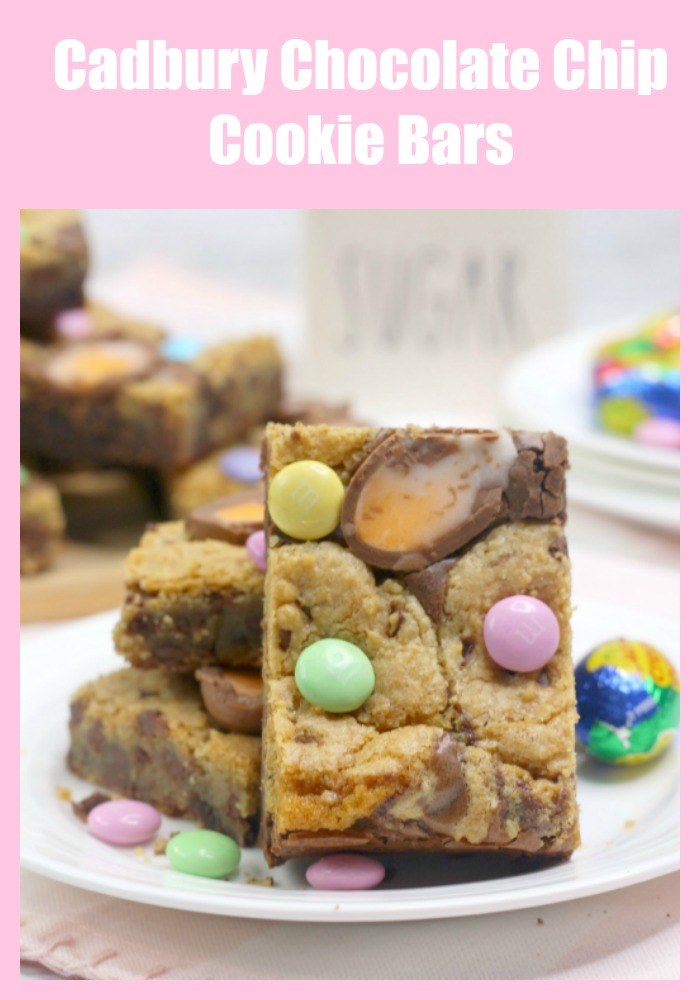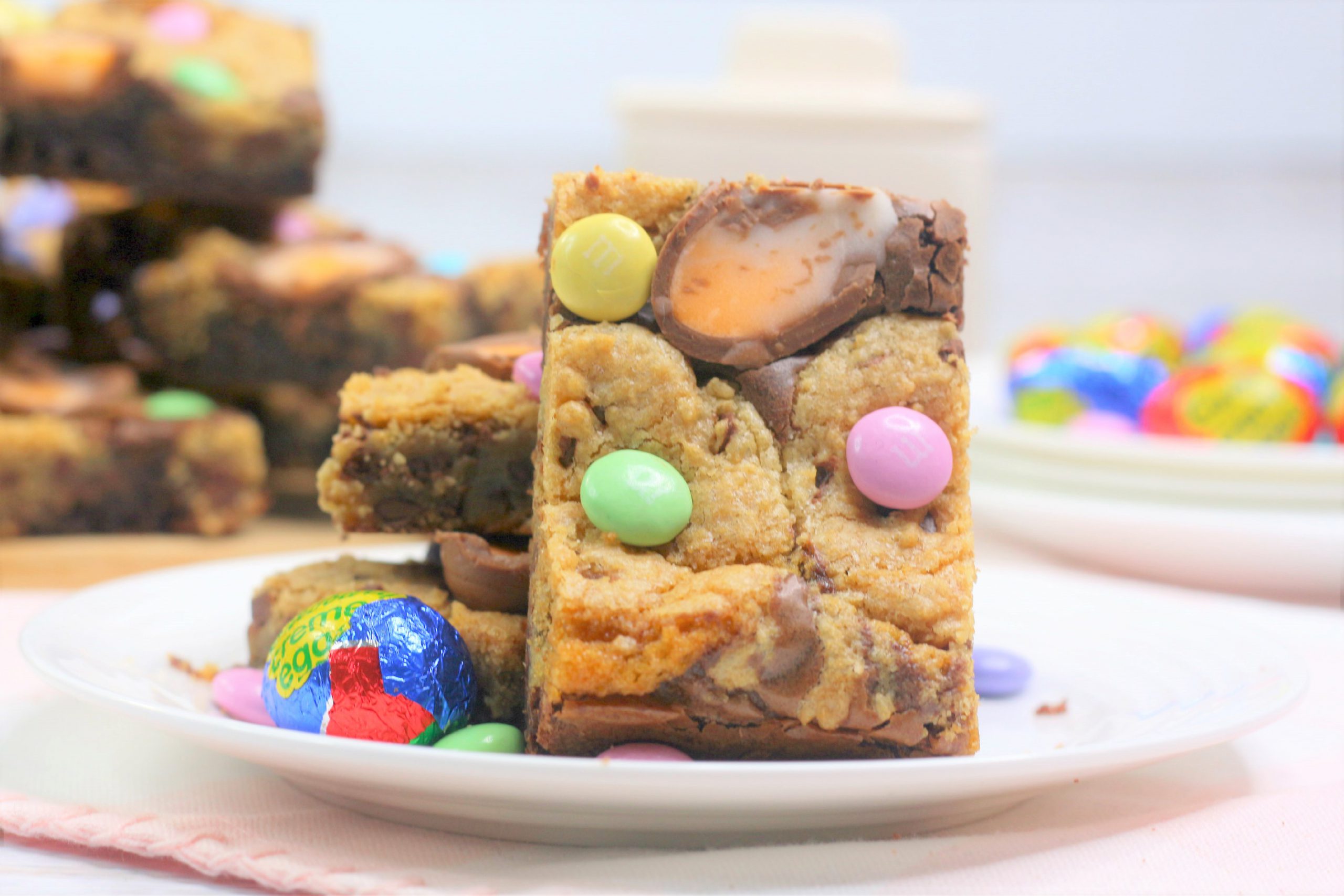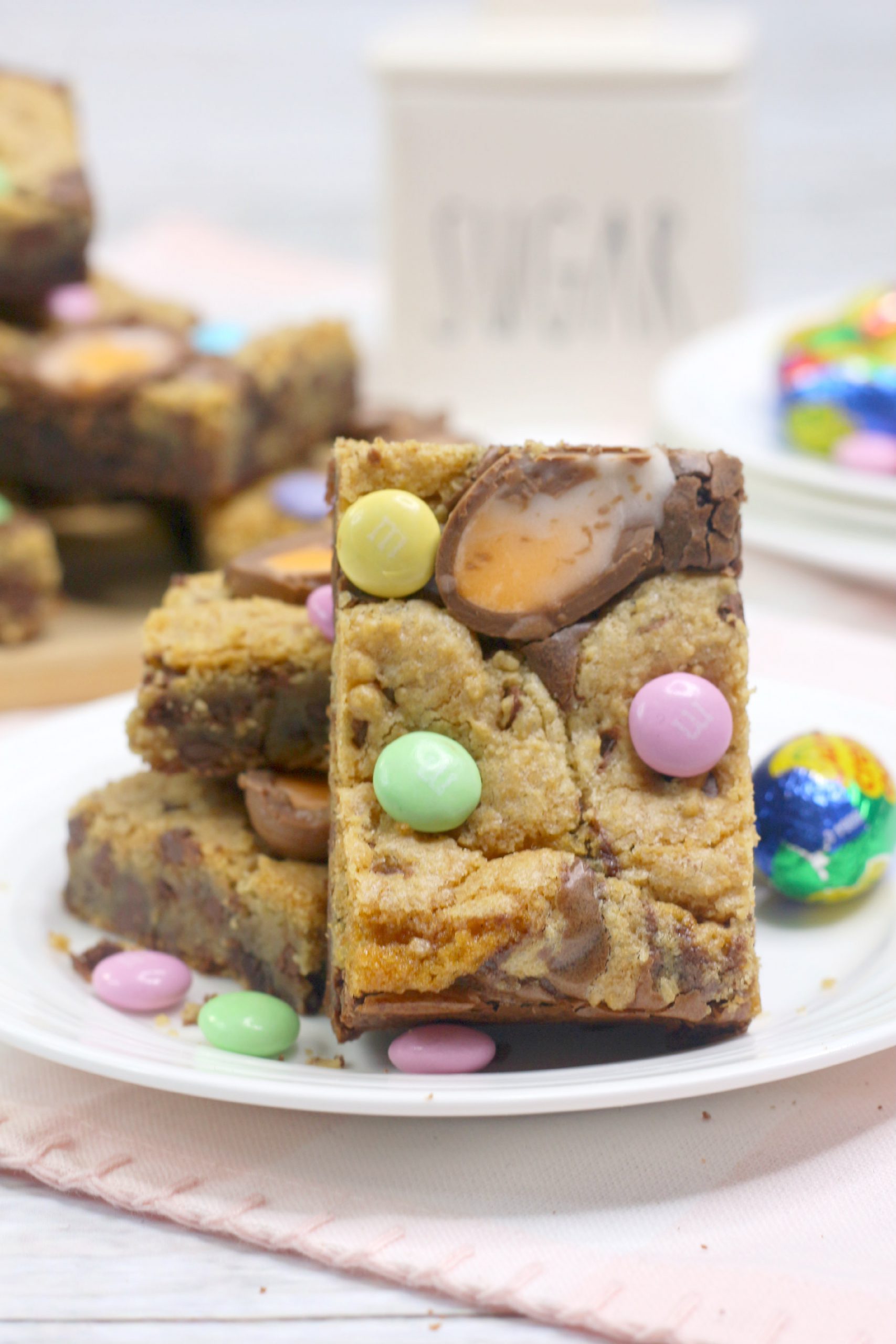 Thank you so much for stopping by, I hope you and your loved ones will enjoy this recipe!