Cotton Ball Pom Pom Garland
Hi friends and thanks for stopping in today, I'm so excited to share my quick and easy tutorial for cotton ball pom pom garland! I may have become a little obsessed with it this year. I first found it at the craft store all ready to hang and super cheap and when I went back for more they were out! I don't have the patience to drive store to store so I drove to the dollar store and grabbed a few bags of cotton balls and went to work!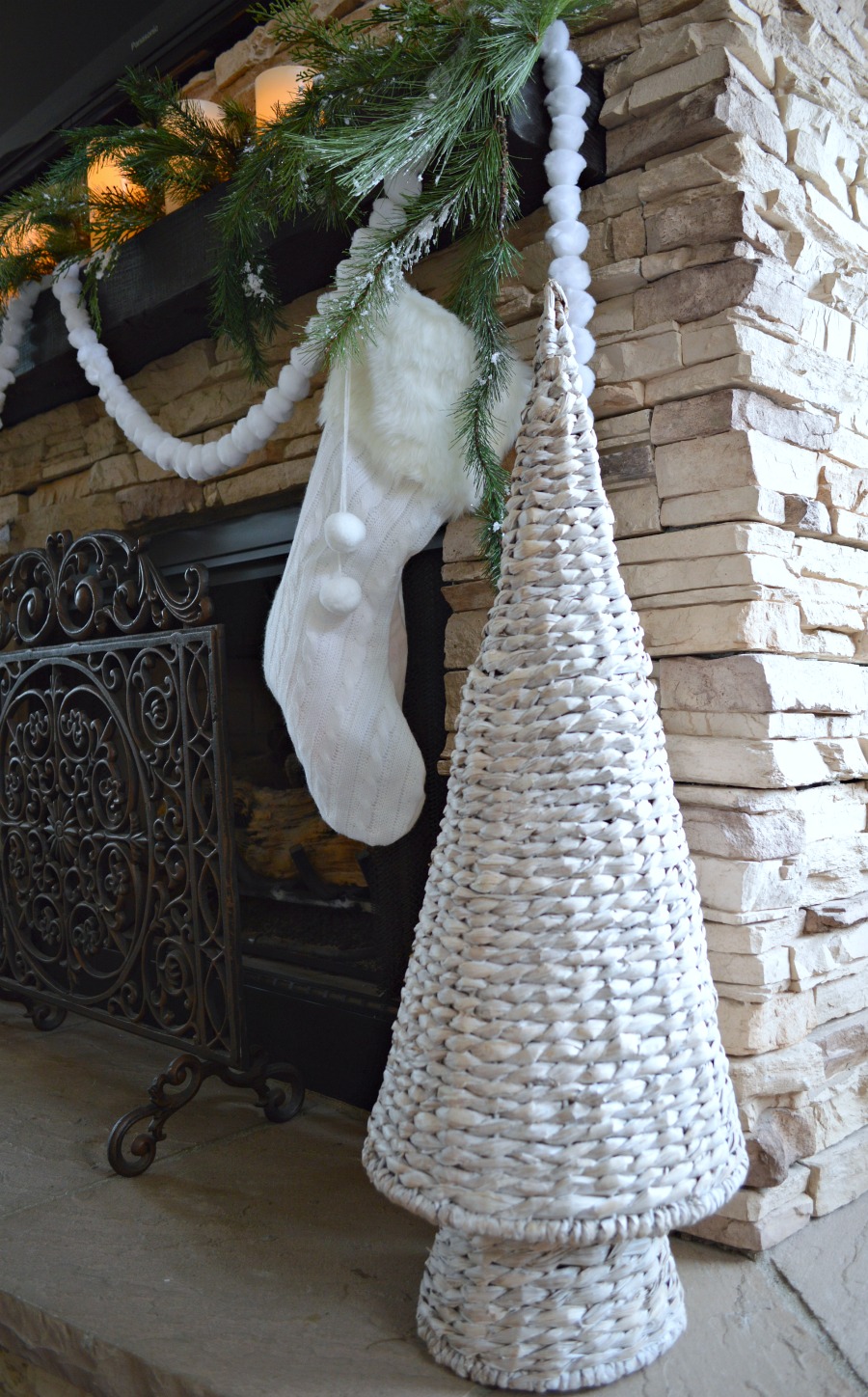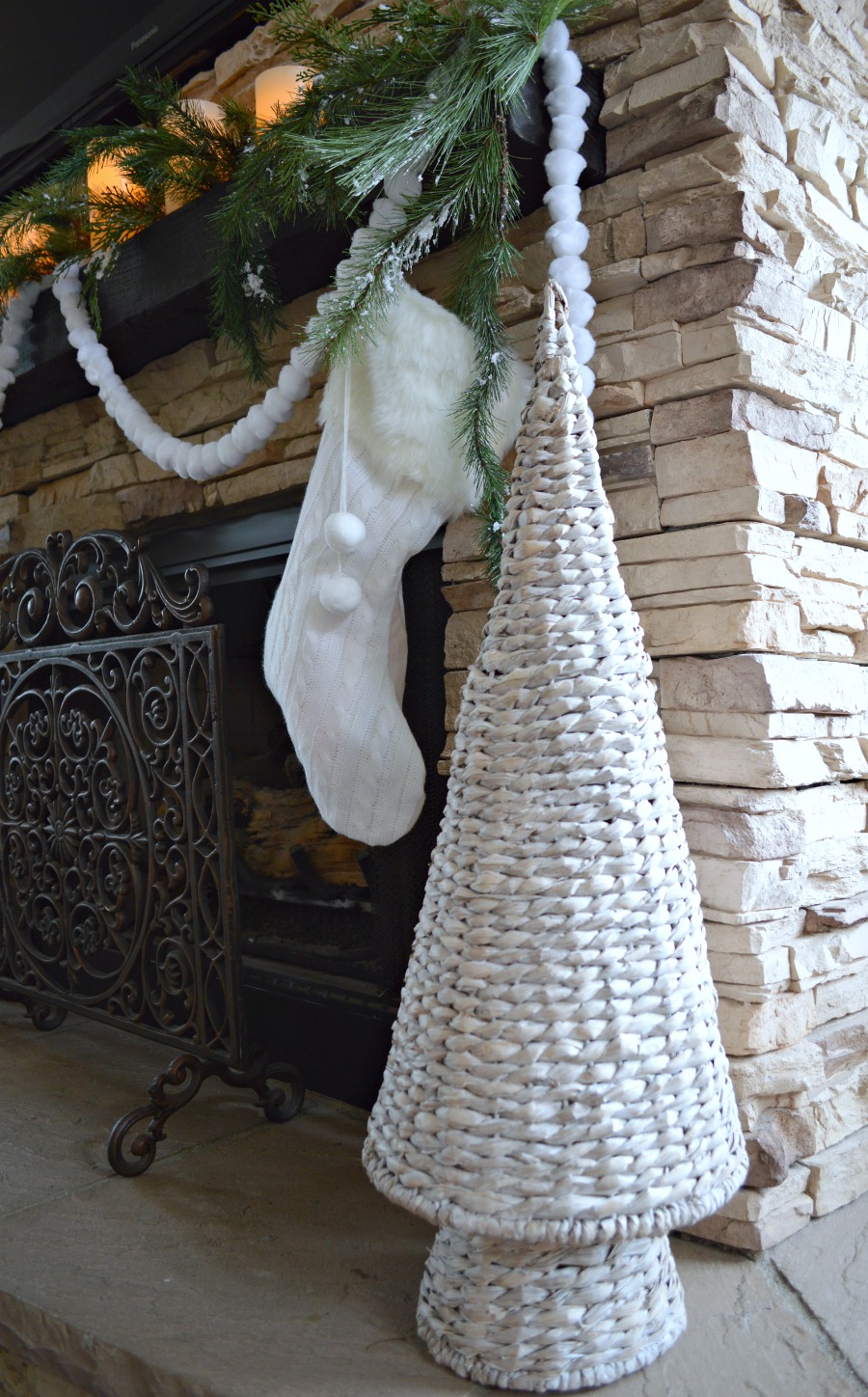 Affiliate Links Listed below
Supplies Needed:
Cotton balls
Heavy Duty Hand Sewing Needle

Heavy duty thread – I used Clear Nylon Fish Fishing Line Spool

Thimble if your fingers are sensitive
(If you notice that 97 cent red sticker from K-mart, that came straight out of my Grandmother's sewing kit that I still have. This spool is most likely 40+ years old put's a smile on my face every time I use it)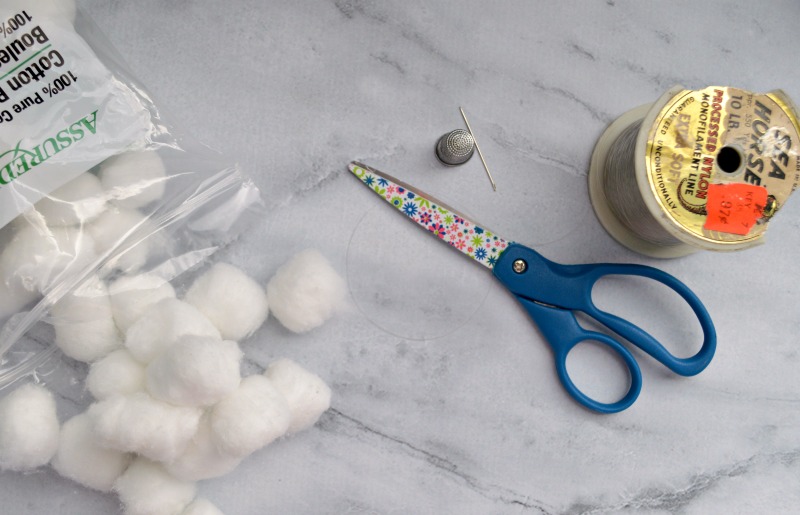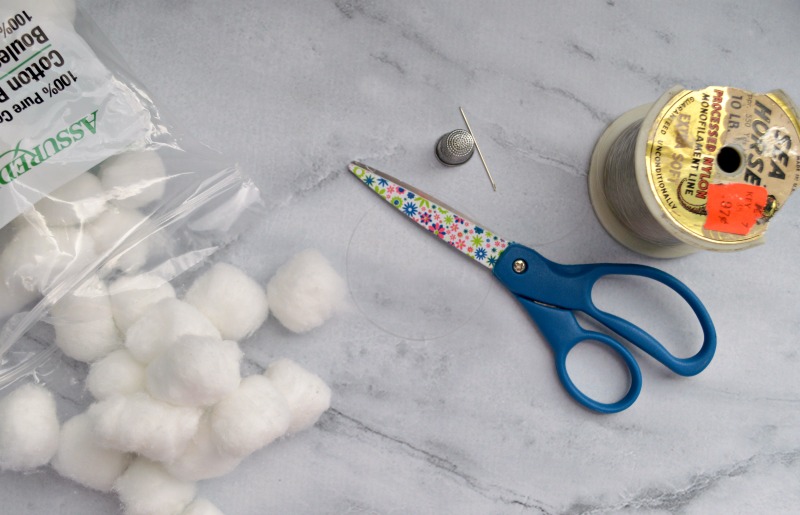 Instructions: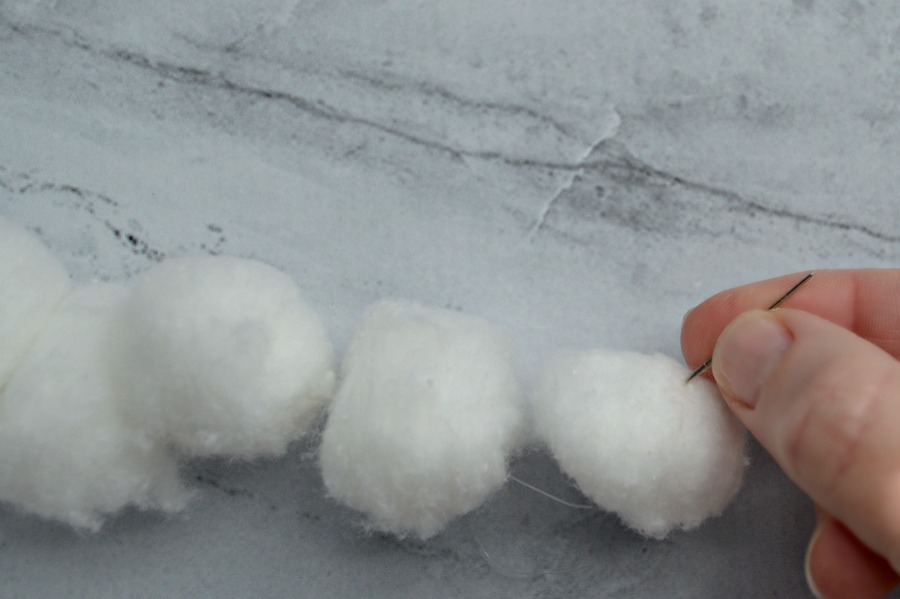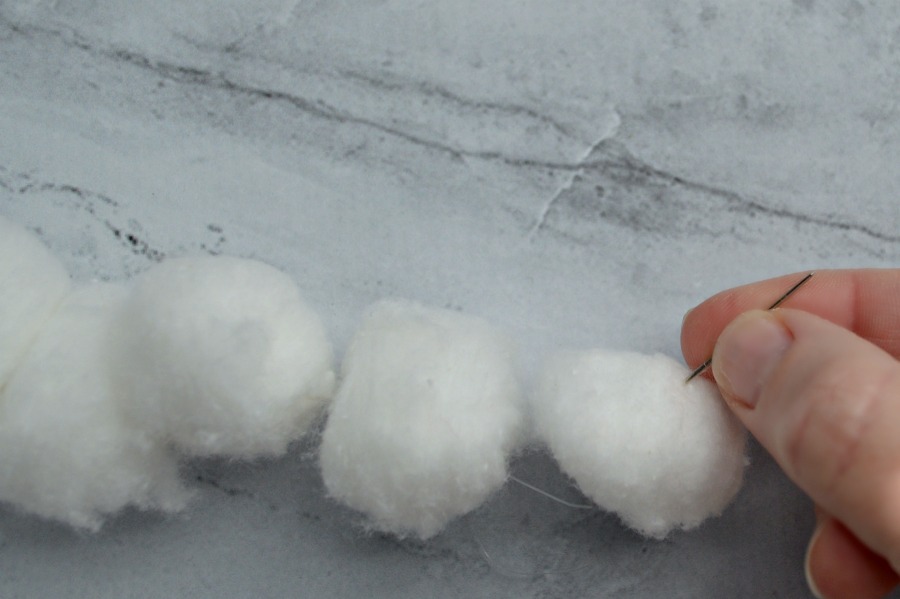 It is pretty much self explanatory so I will give you a few tips:
Figure out how much garland you need and cut the length of the thread.
Insert the thread through the eye of the needle, pull thread through and tie a knot at the end.
Simply place the needle through each cotton ball. Even though the middle of the cotton ball is tougher to get the needle through rather then then the sides, the cotton balls will stay more "round" if you stick to the middle.
Keep going until you have enough to complete your project, tie a knot and call it a day.
I did 3 long strands of garland each about 4 feet long.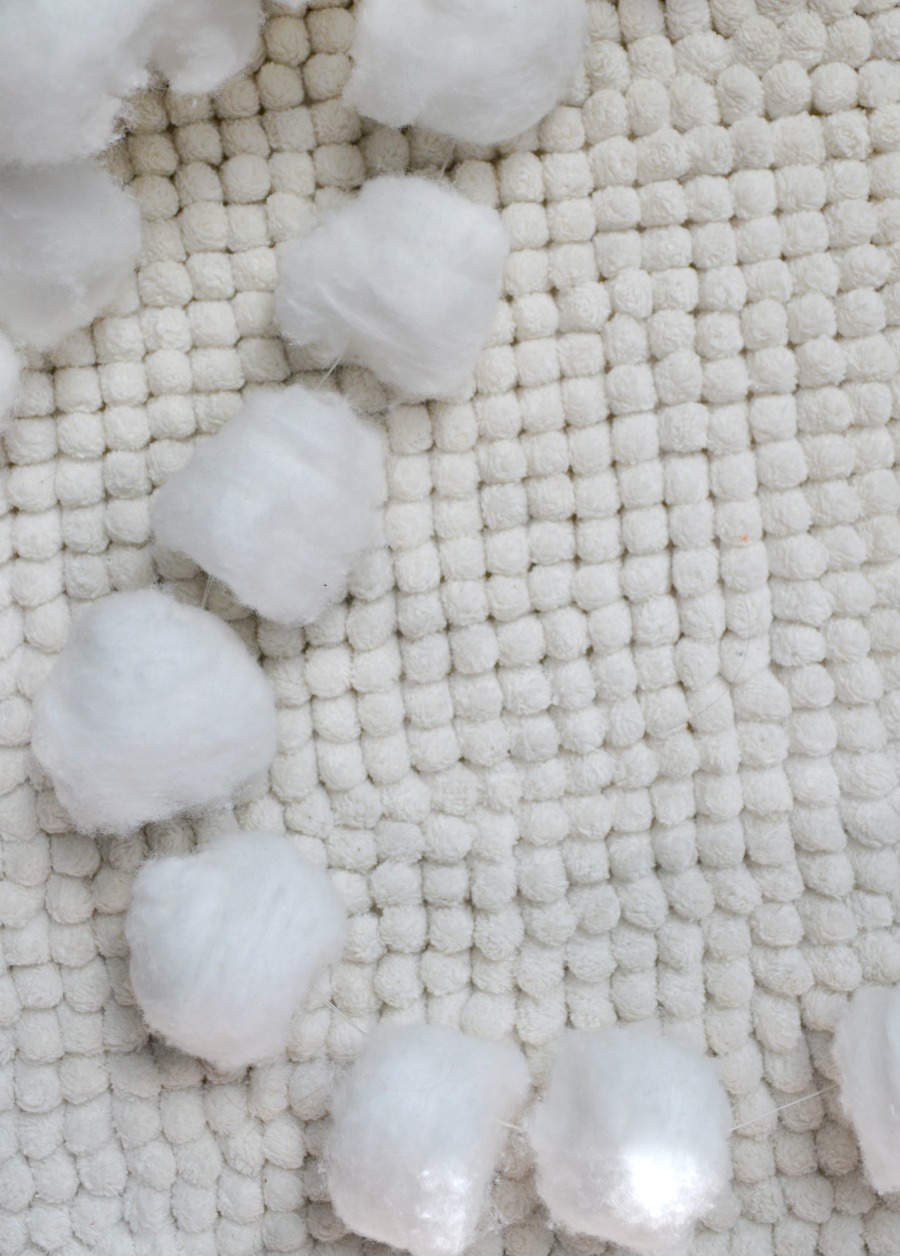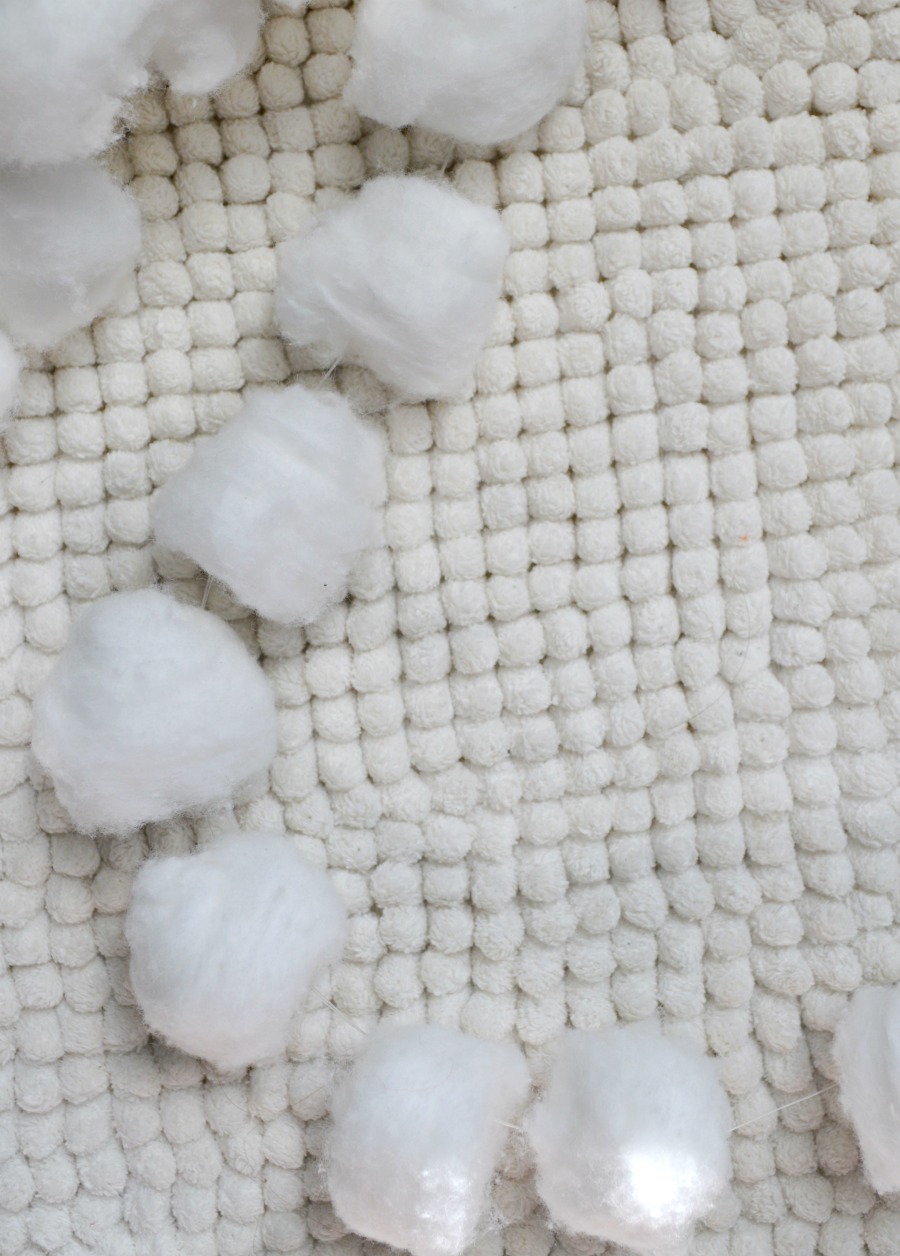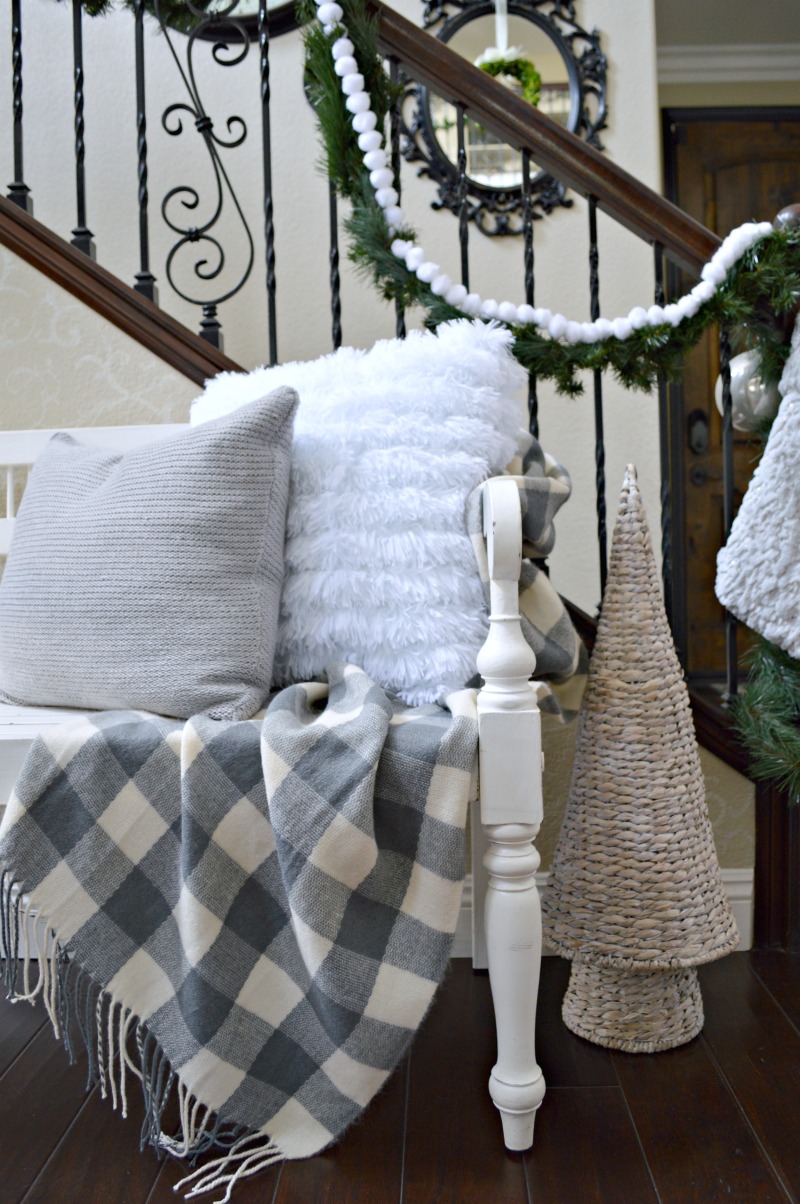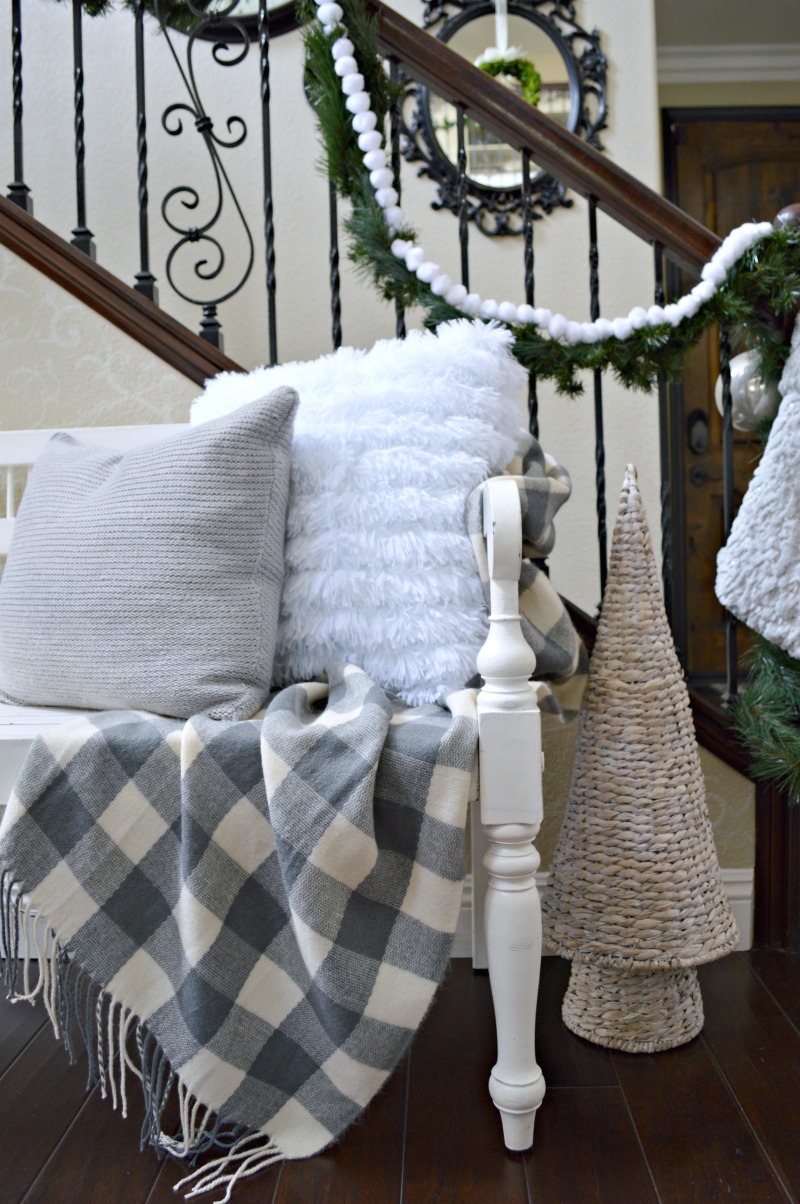 You could space your pom-poms apart, or you could push the cotton balls together, it's completely up to you! I placed them on our banister and on top of the fireplace mantel.
They definitely are not perfect but they were fun to make, here are the one's I purchased pre-made under the tree, you can tell the difference and I'm OK with that!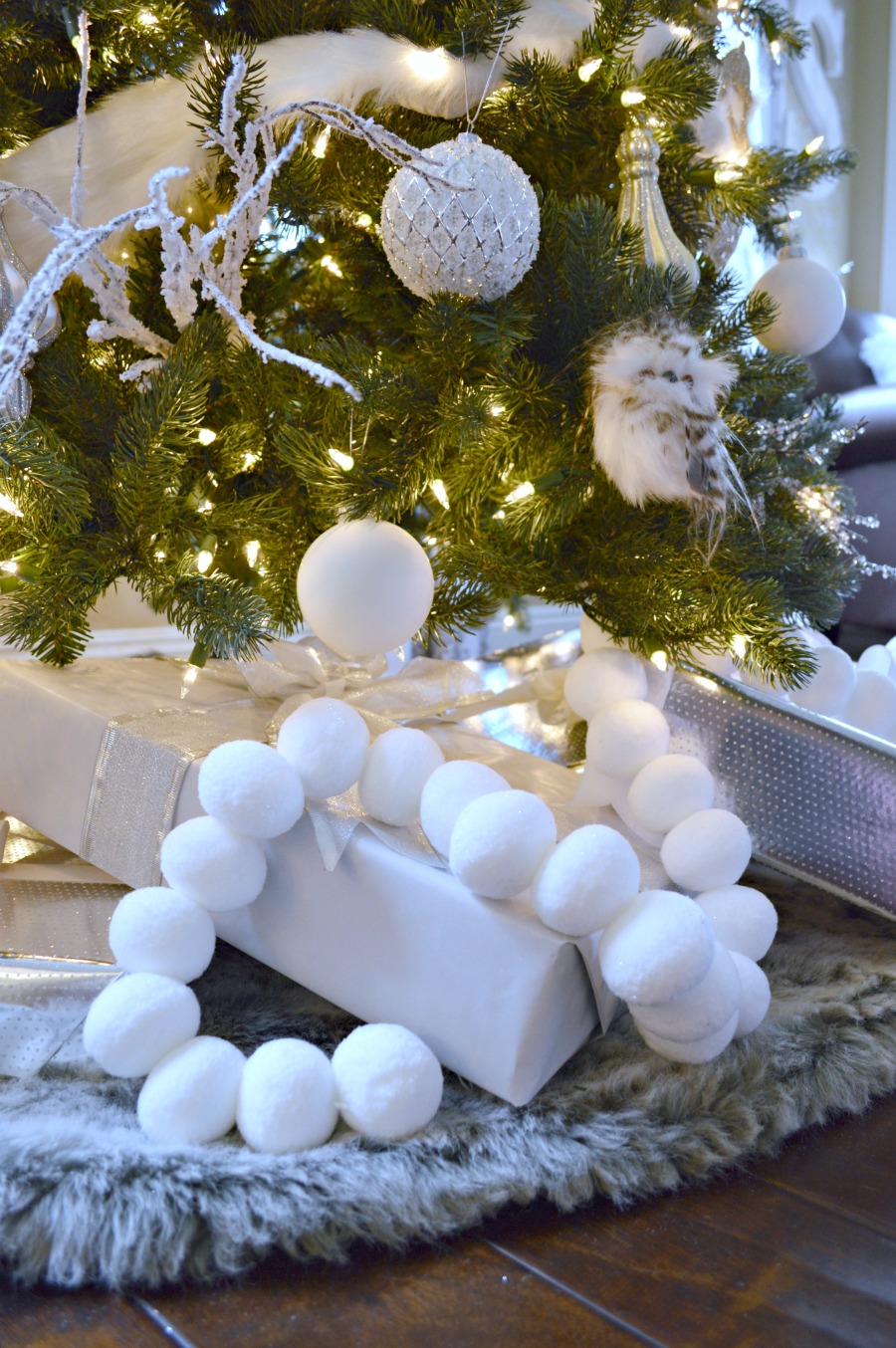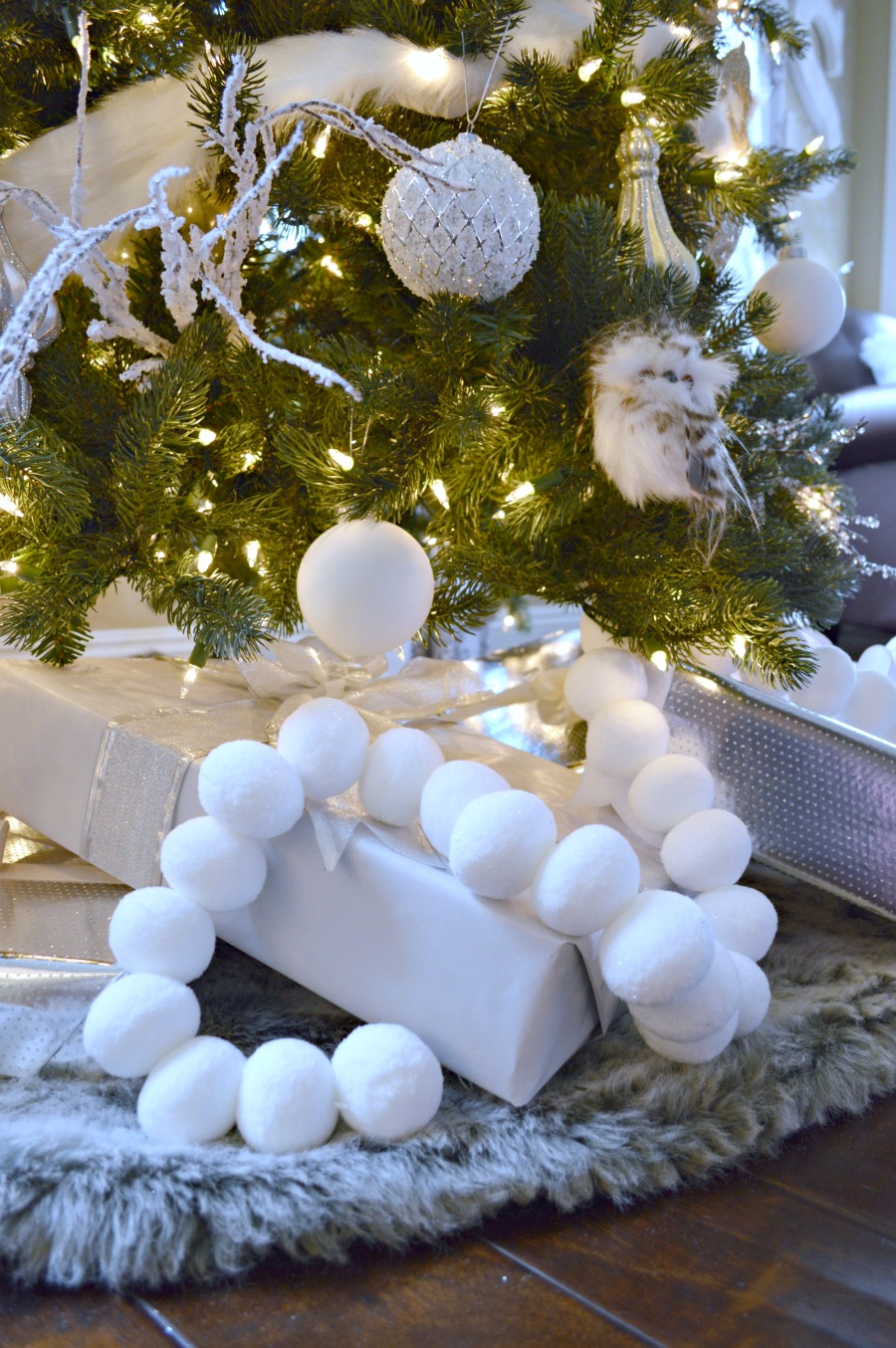 It's our 10 minute decorating series this month, we have more wonderful ideas to get you ready for the holiday spirit! I know for the amount of garland I made it took me over an hour but if you are looking to do a quick strand you can accomplish this in no time at all!
I'm also hosting a giveaway for this gorgeous wreath from Lynch Creek Farms, stop by and leave a comment, I'll be picking a winner on Sunday!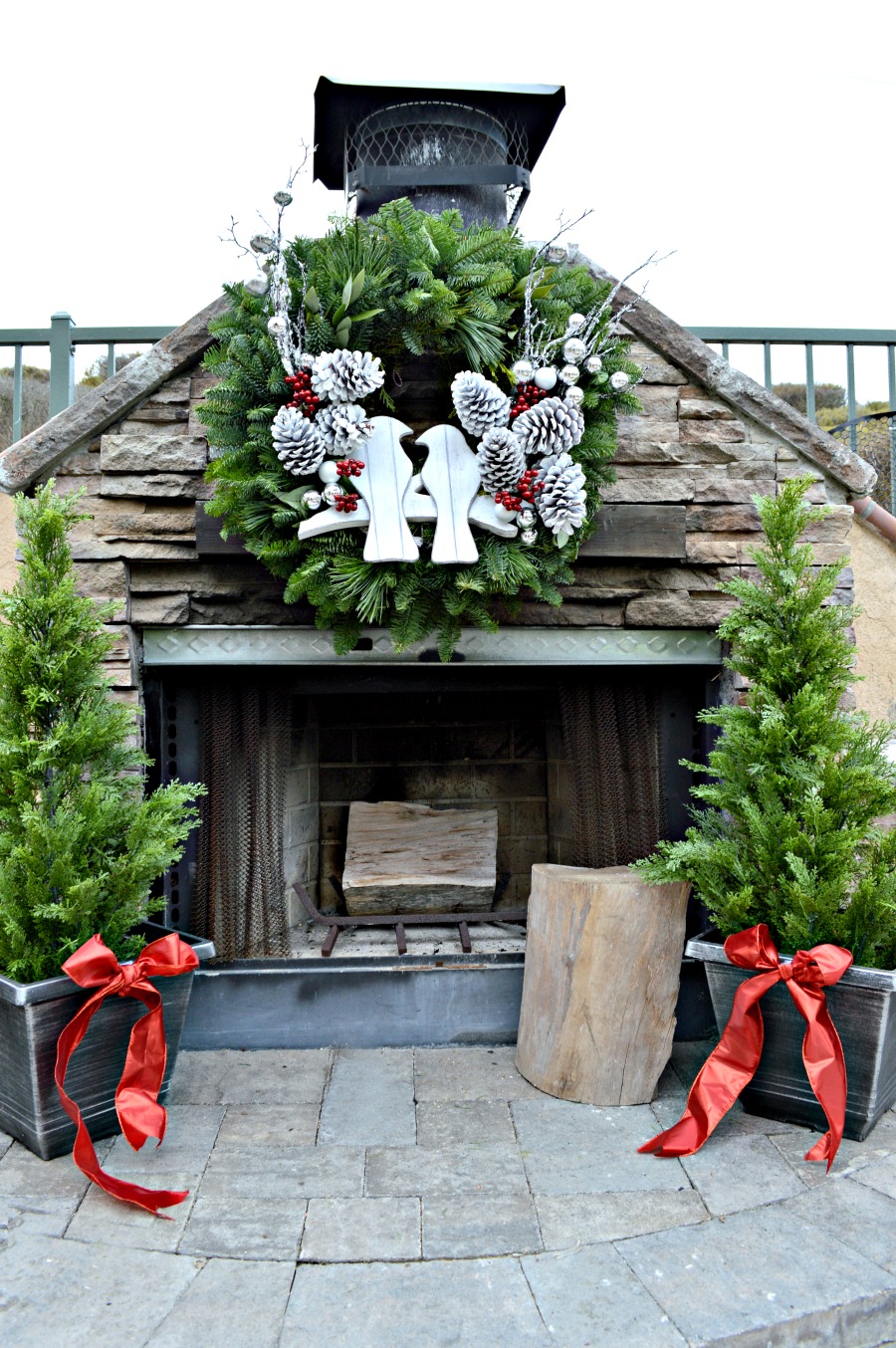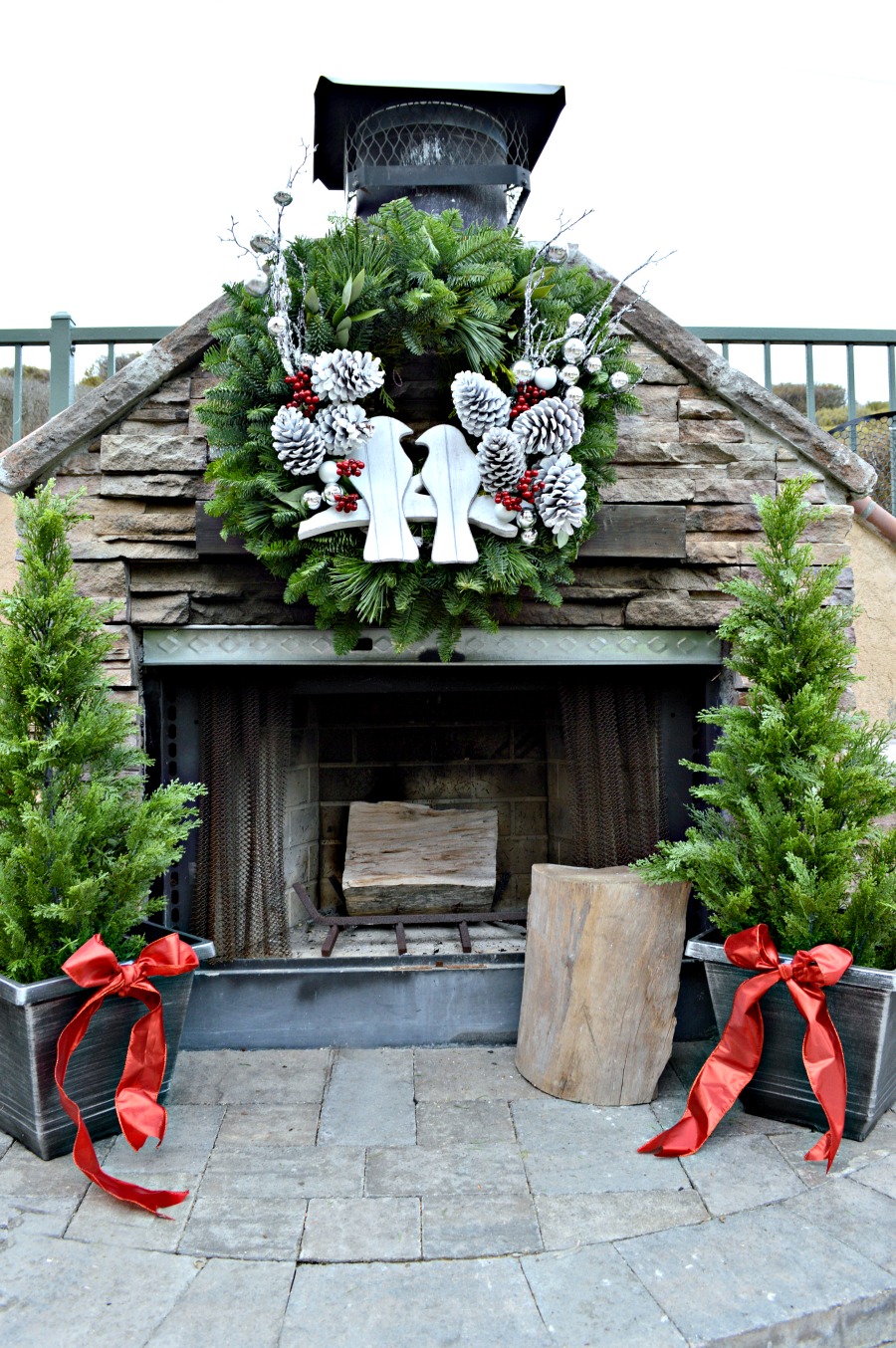 Have a great rest of the week!