~Hi Friends~
Well, I'm a little late with my Easter Mantel this year but hey at least it's done.  Since I finished a little behind schedule, I decided on something super easy, no fuss, can keep it up for the next few months minus the eggs.  I went with lots of green and  a few pops of color using fresh flowers and some glass eggs inserted with feathers.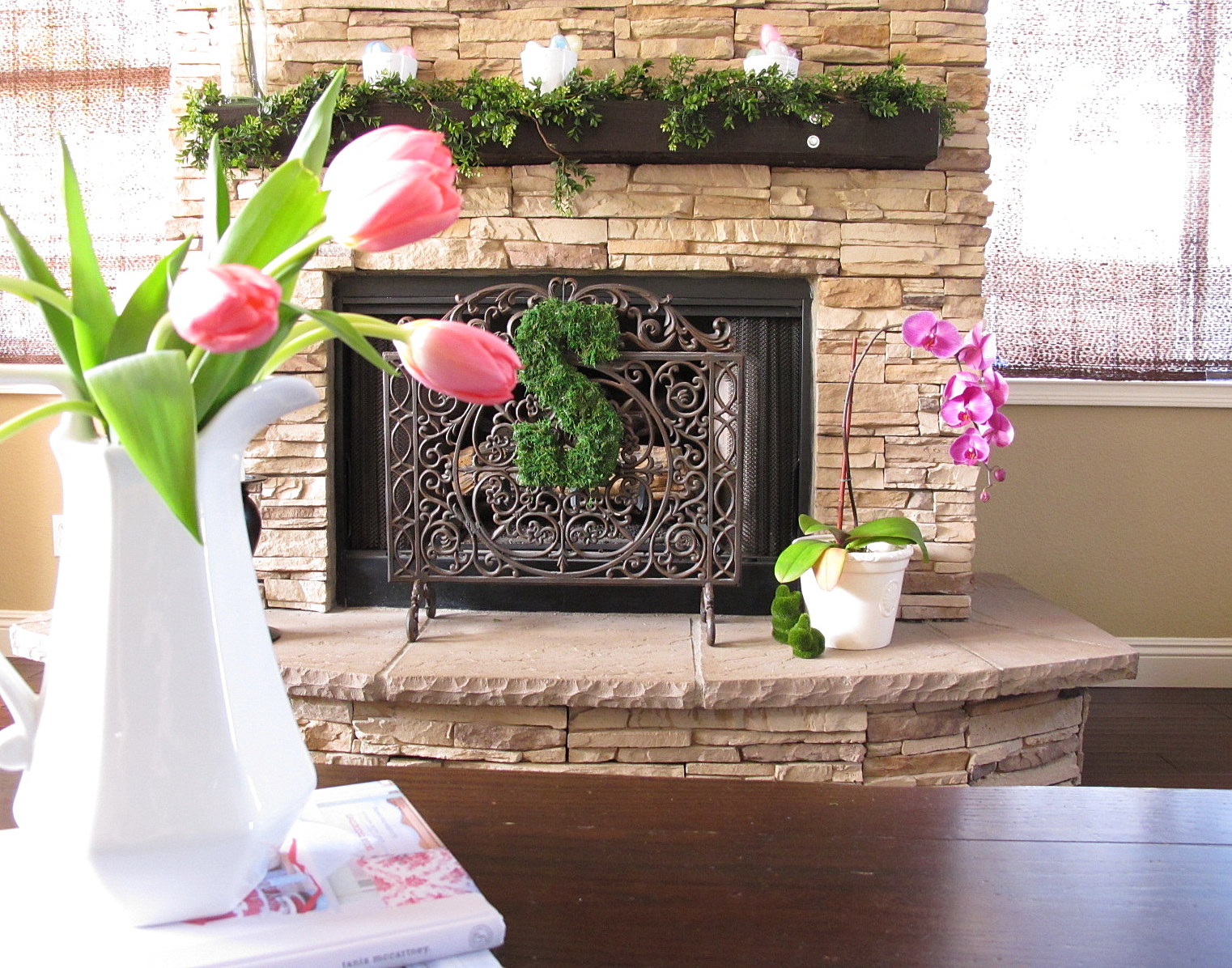 I don't think I have ever shown you our "new" rug that I picked up at Joss and Main about 4 months ago.  Guess we have been a little busy (smile).  I went with an indoor/outdoor rug this time around for the durability and price and have to say I love it!
The moss monogram I made a little while back, you can find the tutorial here.
The cute little bunnies were at the dollar store, can you believe that, two for a dollar, I love that store.
 And yes, I have embraced the huge dominant design feature in our family room.
~Hope everyone has a wonderful week, thank you so much for stopping in today~
I do receive many inquires on the fireplace so here is all the information.
http://www.eldoradostone.com/
Stacked Stone in Mountain Blend
The mantel is a 4×4 piece of lumber purchased at Home Depot. We stained and distressed it with a hammer.
The screen was purchased at a local iron store when they were going out of business.