Spring has sprung so I made this sweet little DIY bunny banner that you can hang just about anywhere in the house.  Growing up I had a bunny, he was a huge lop eared beautiful grey bunny and he lived about 8 years. He was house trained yet would go run around outside everyday and was even buddies with my cat.  They make such great pets but are definitely a lot of work!  Maybe someday when the boys are a little more responsible we can have one of our own again.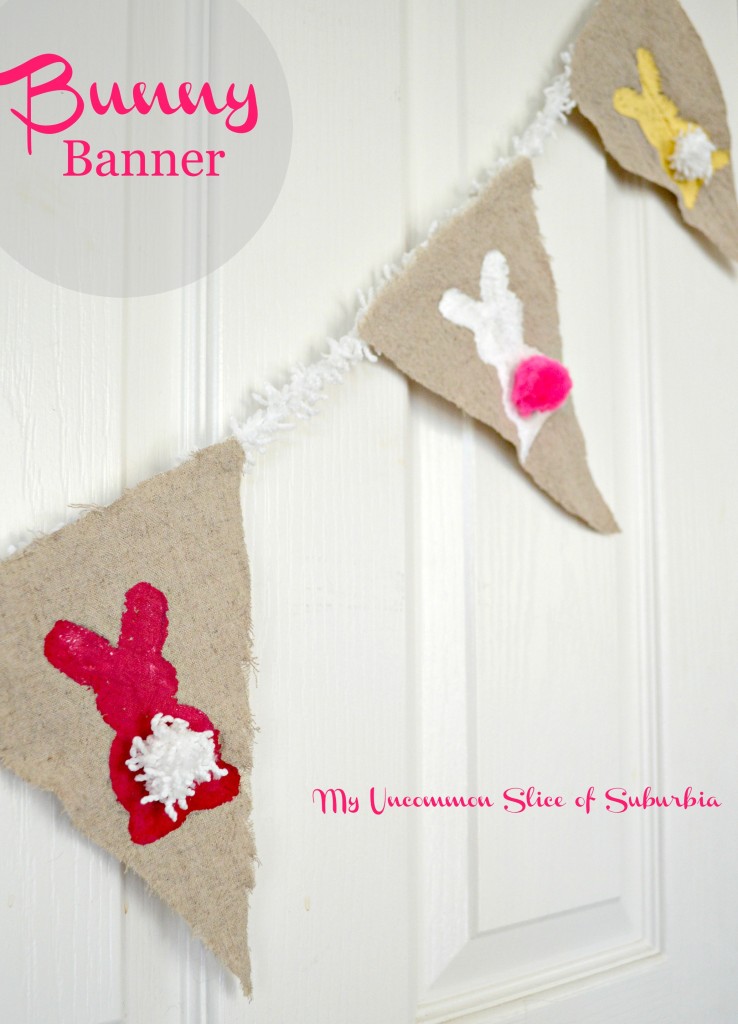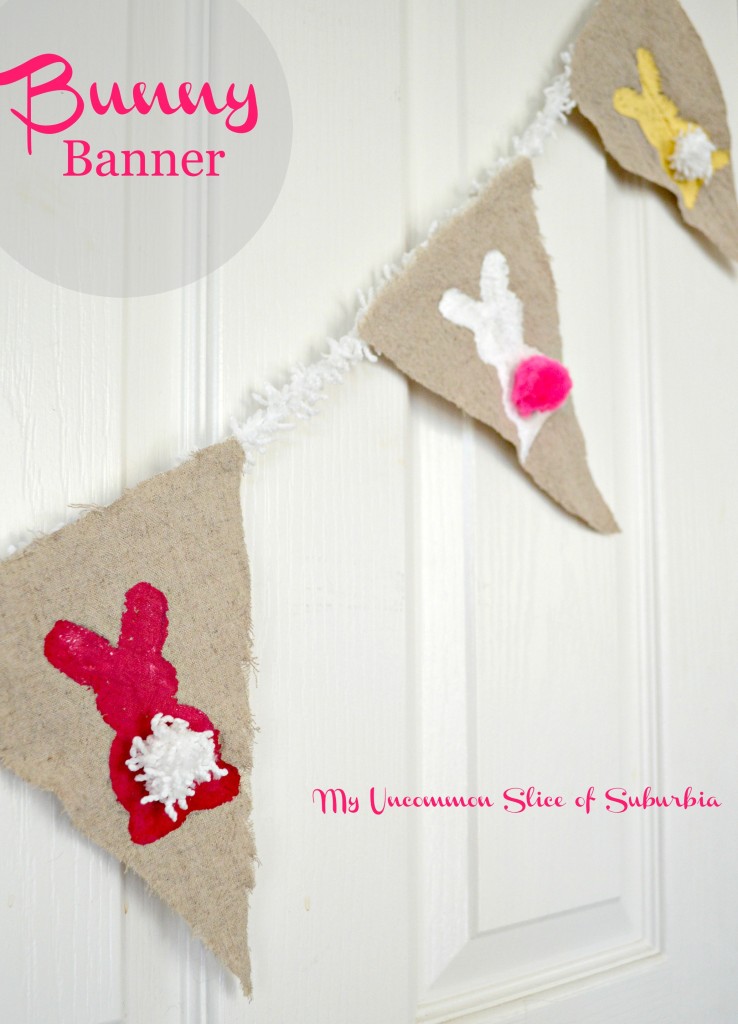 Materials:
Fabric
Scissors
Craft paint in assorted colors
Paint Brush
Hot glue gun
Pom poms or make your own
Ribbon or String
Easter bunny pattern
Directions:
Cut triangles out of the fabric for the bunting
Download a bunny pattern, print  and cut it out
Use a pencil to trace the bunny pattern onto the fabric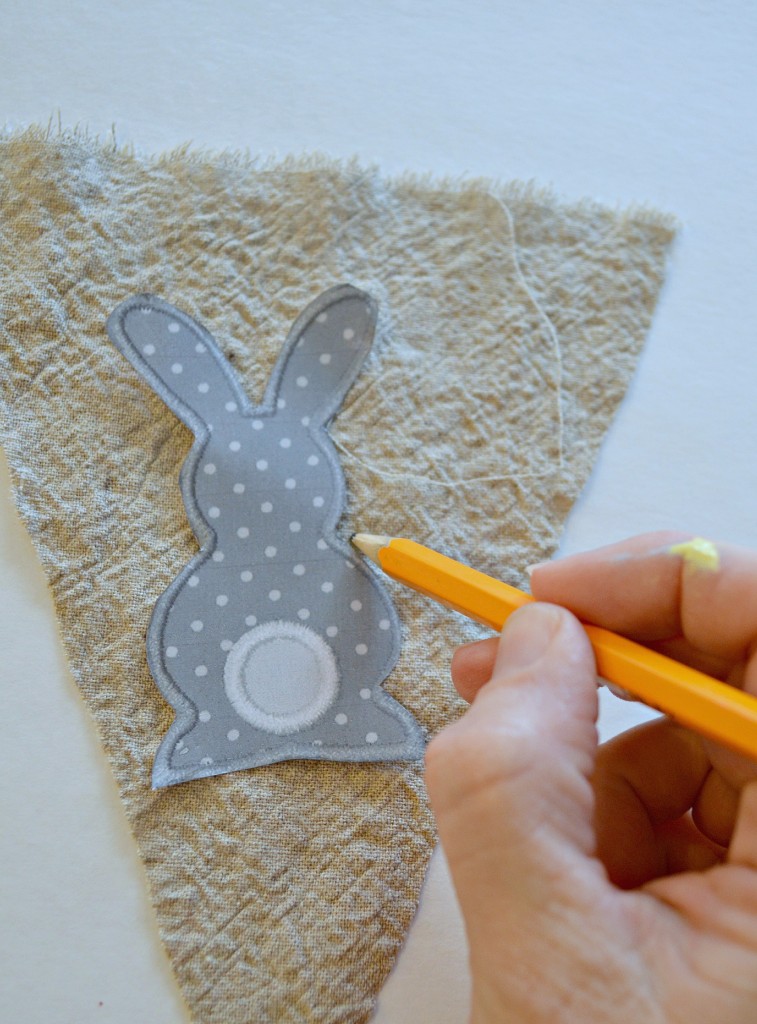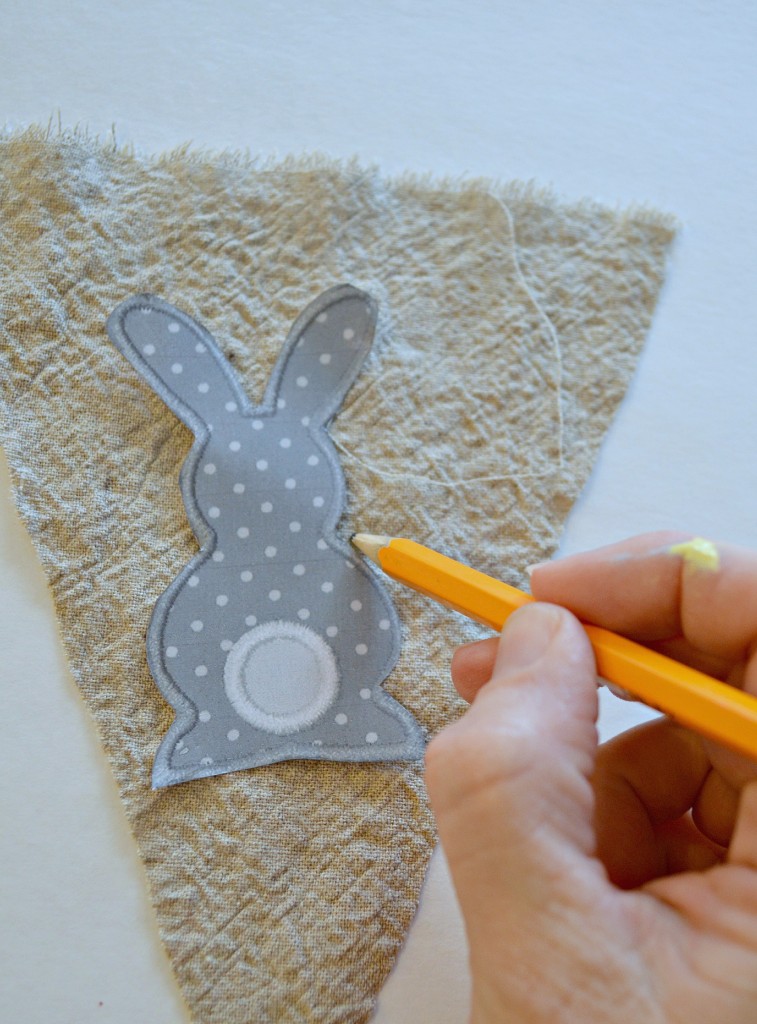 Paint each bunny with various shades of pastel colors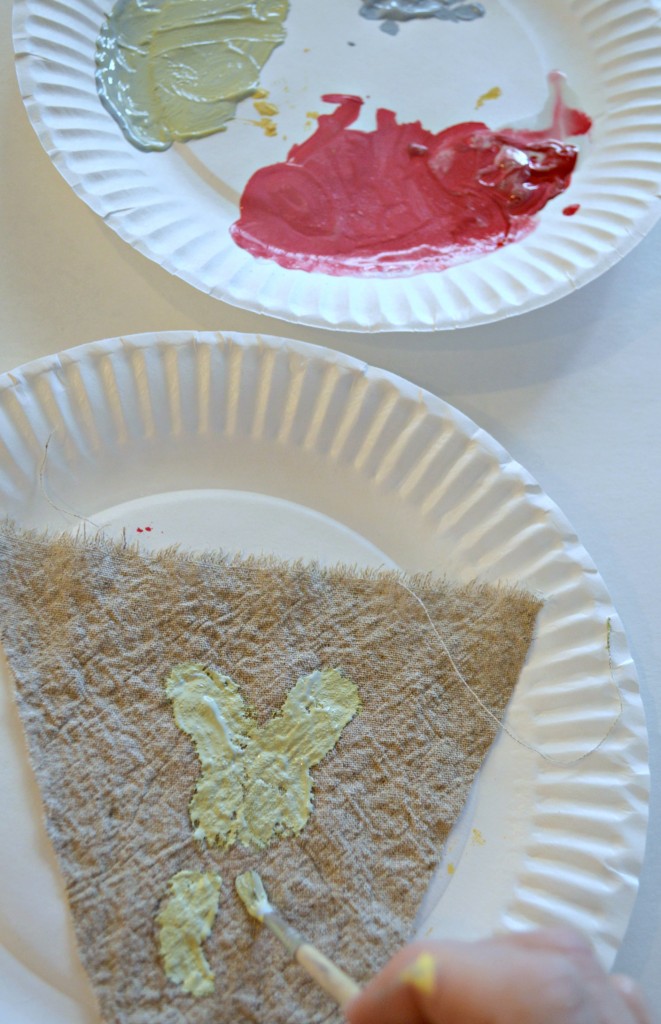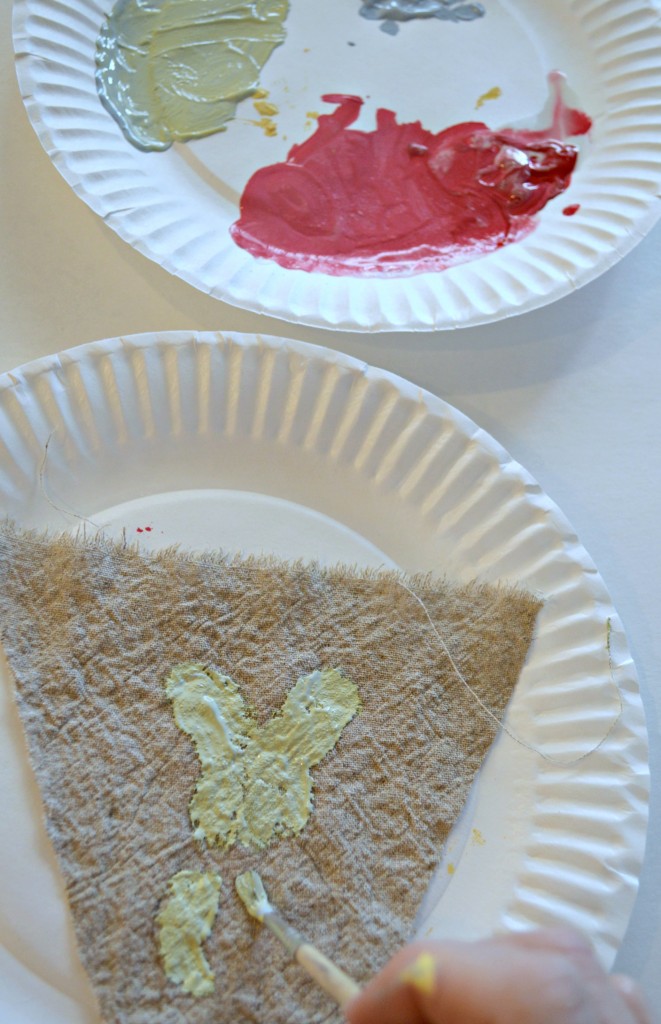 Using a hot glue gun,  attach the pom pom's to the rabbit for the tail. Next, fasten the ribbon to the bunting with the hot glue allowing a few inches between each bunny. Make sure to allow extra ribbon at the end so you can hang your banner.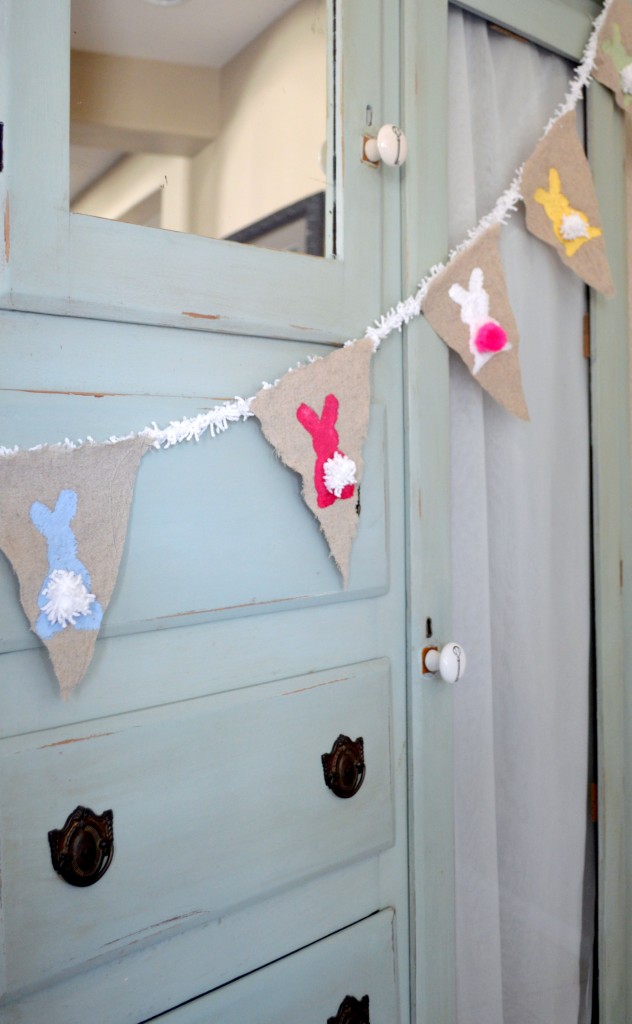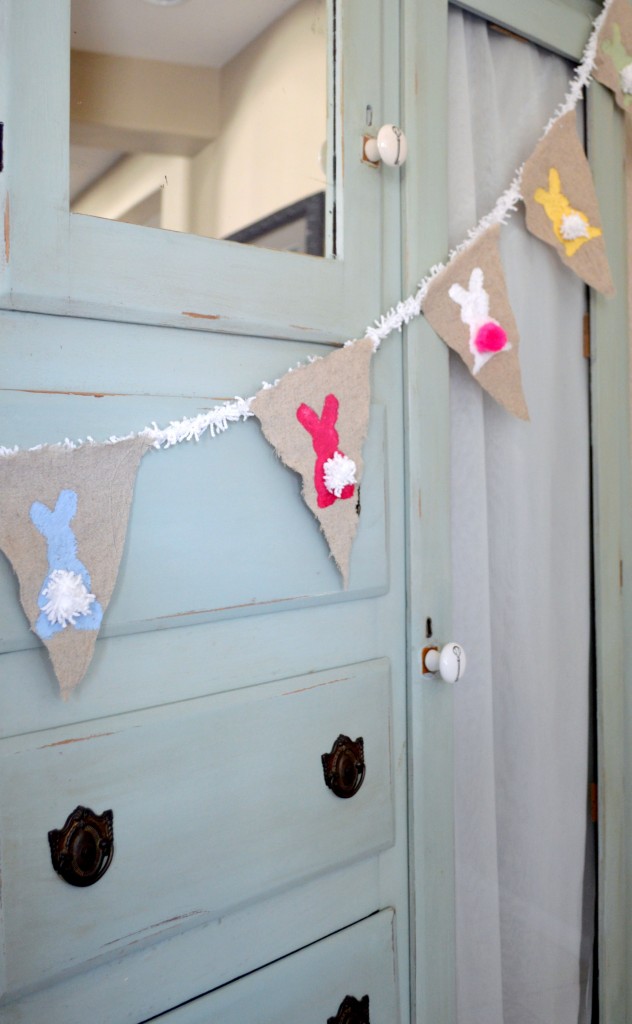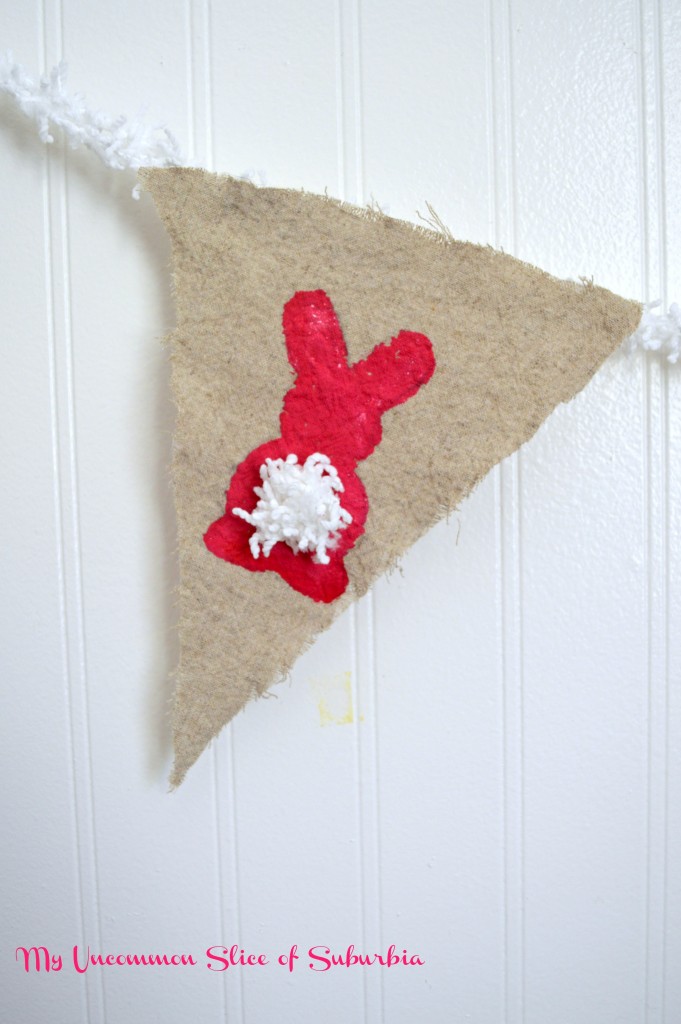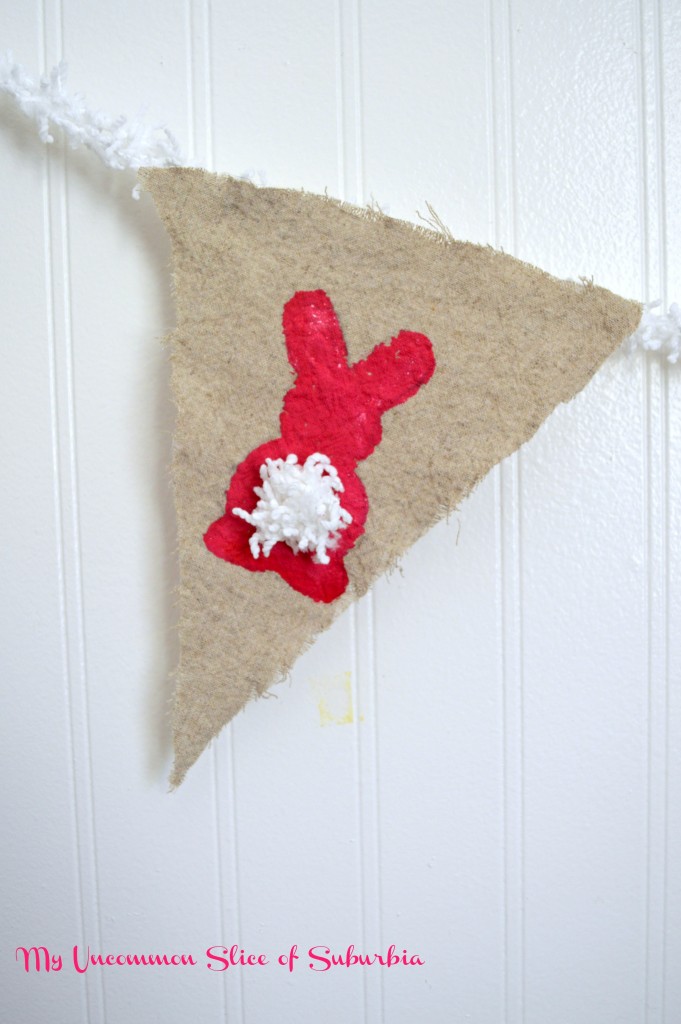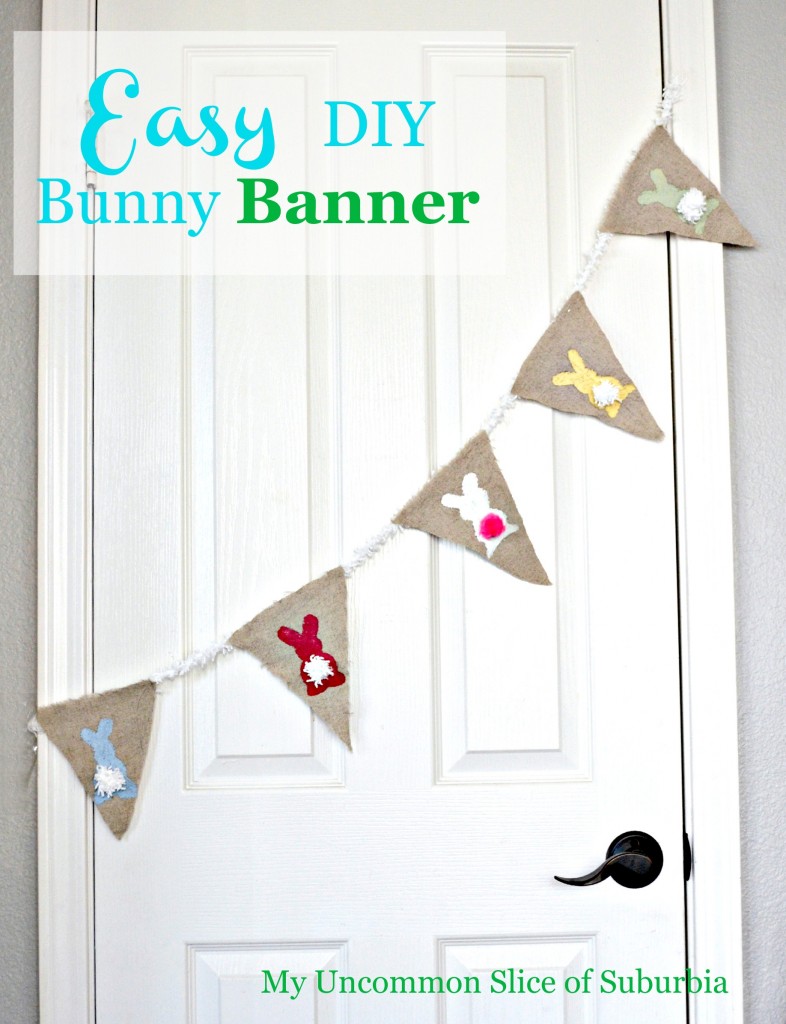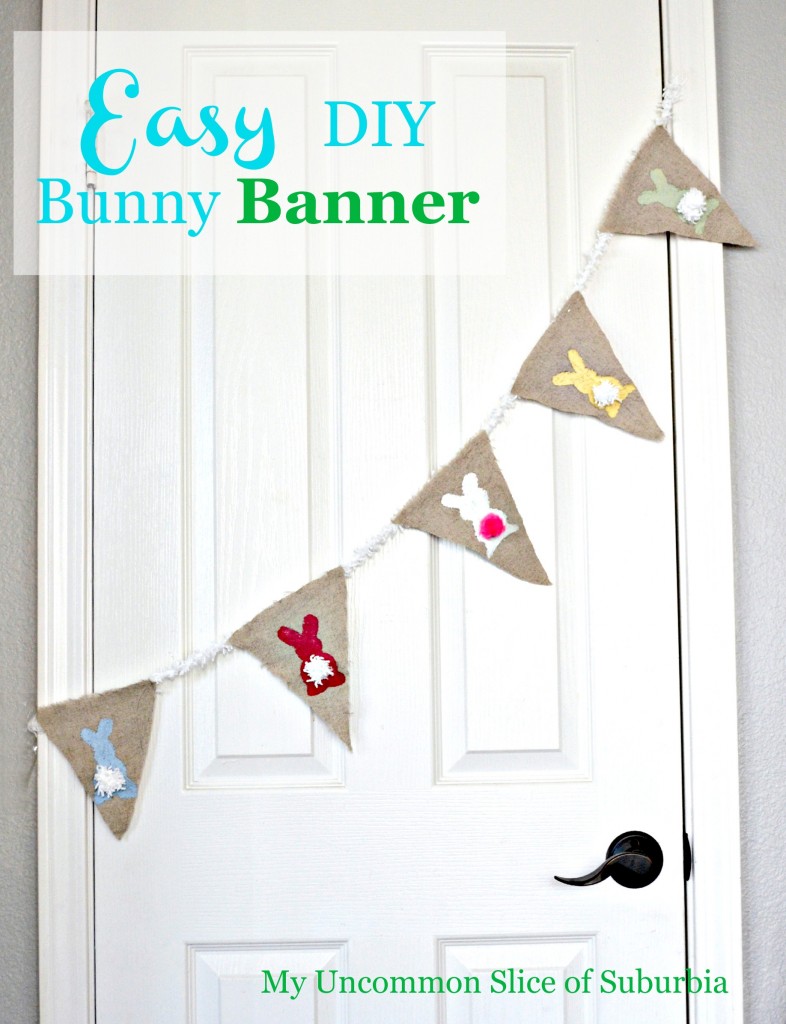 So easy to make, Happy Spring!