I love dressing up a wine glass with a little bling.  Wine charms are super easy to make and you can really tailor them to fit everyone's personality, they also make fabulous gifts!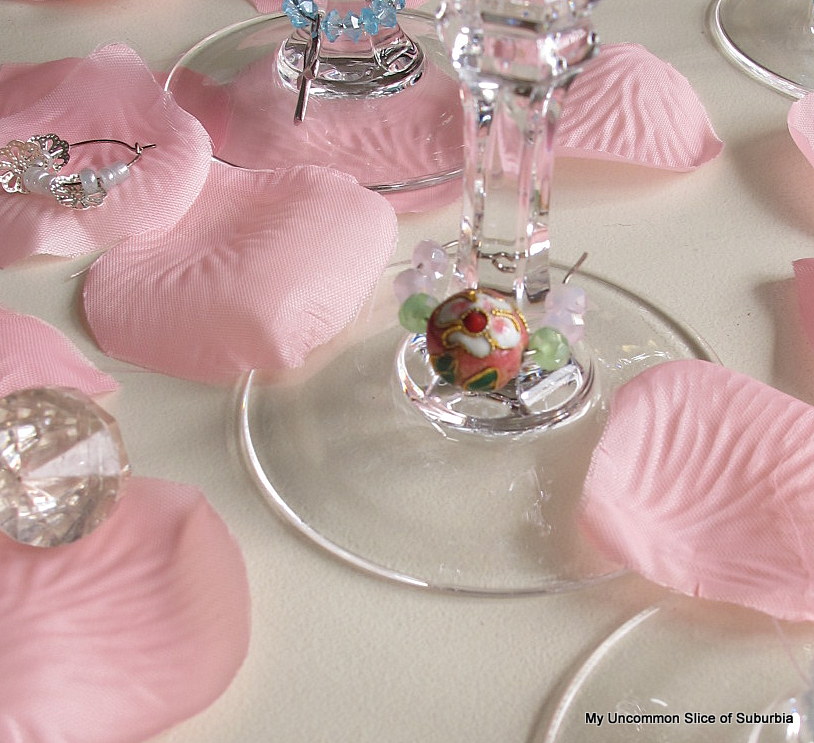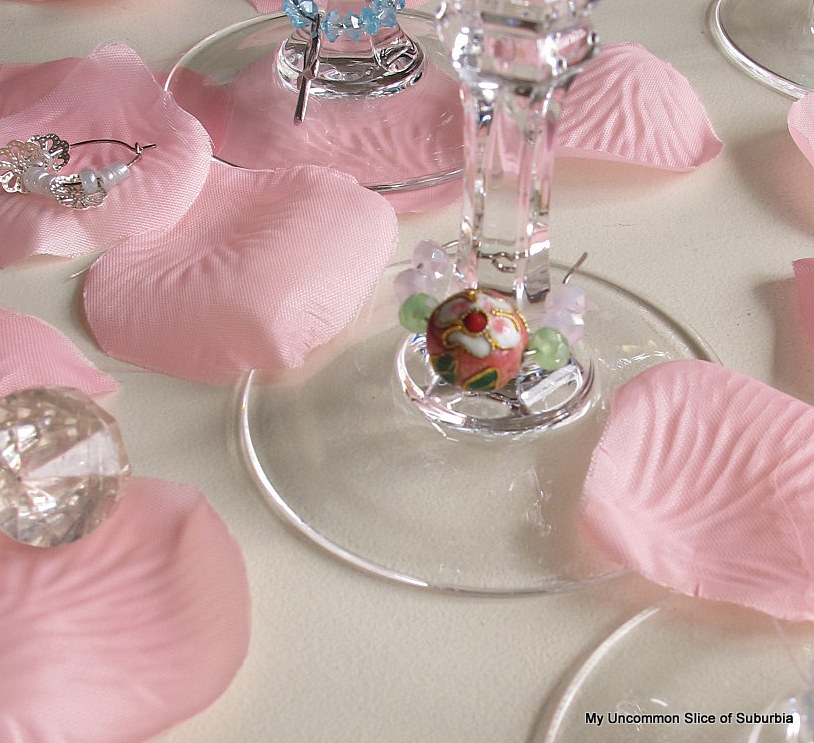 You can find beads at pretty much any craft store for cheap.  We also have a bead store close by that I can easily spend hours in.  You can either buy the already made wine ring hoops for about a buck for 12 or you could use memory wire.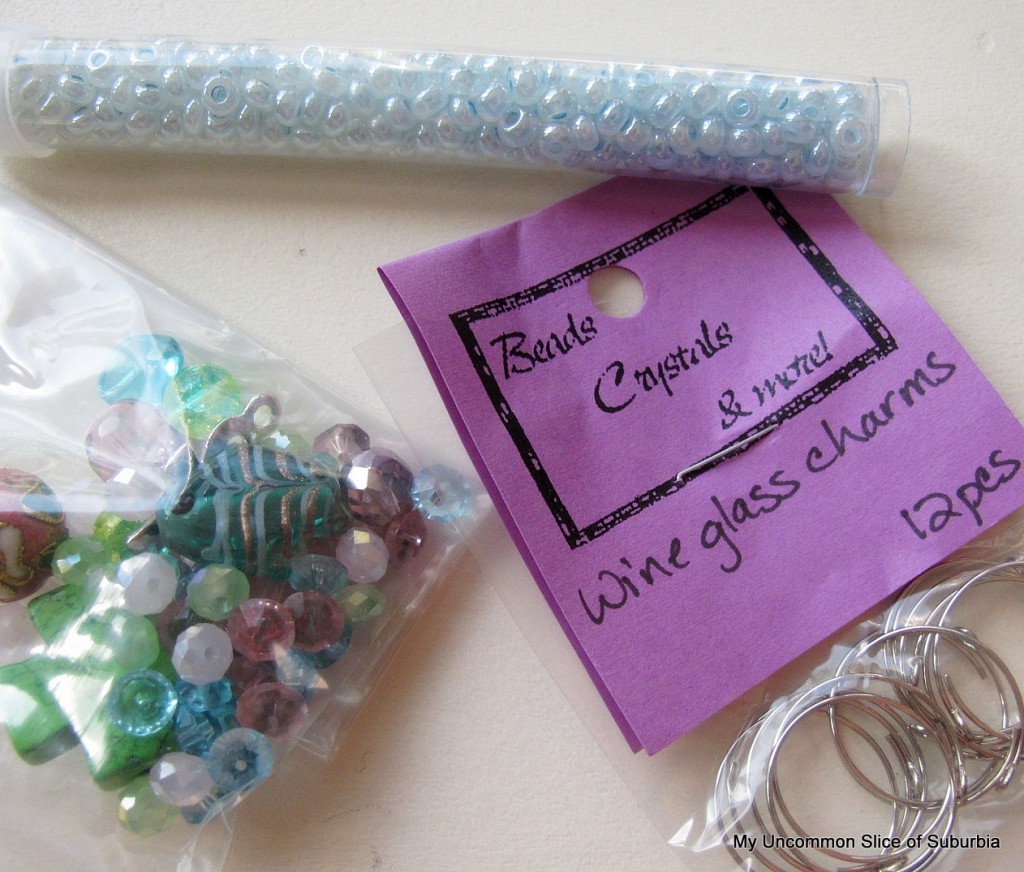 Just string the beads however your heart desires, grab some pliers and bend the end of the wire (aprox. 1/8 inch).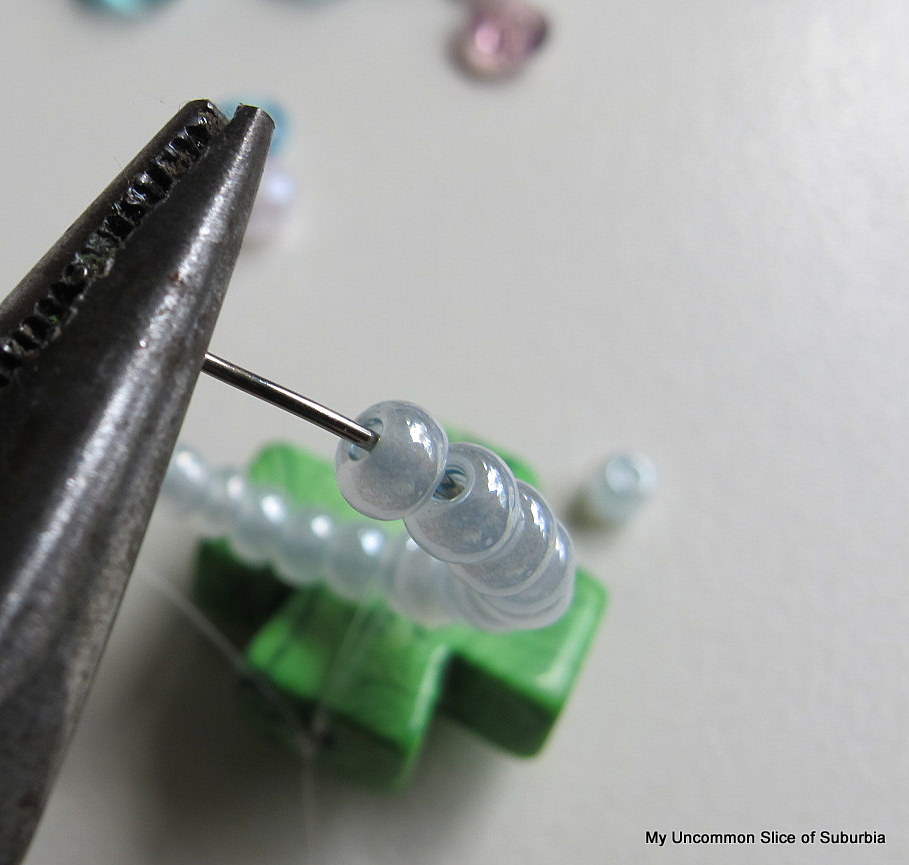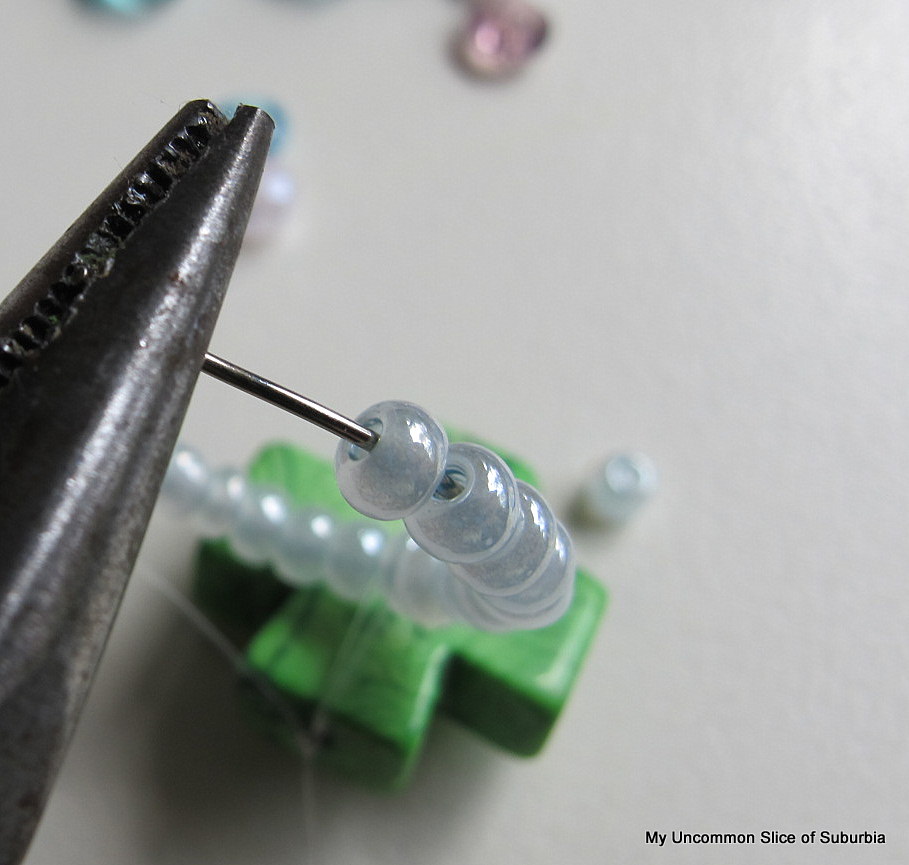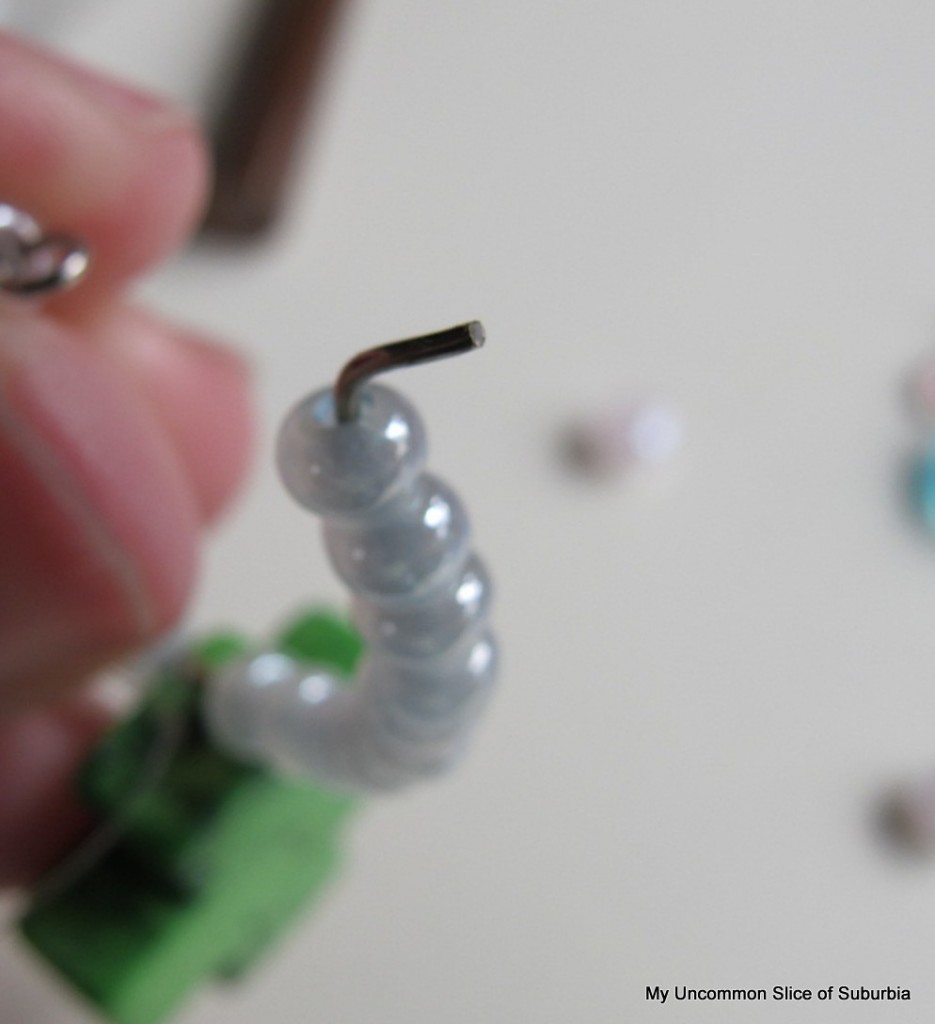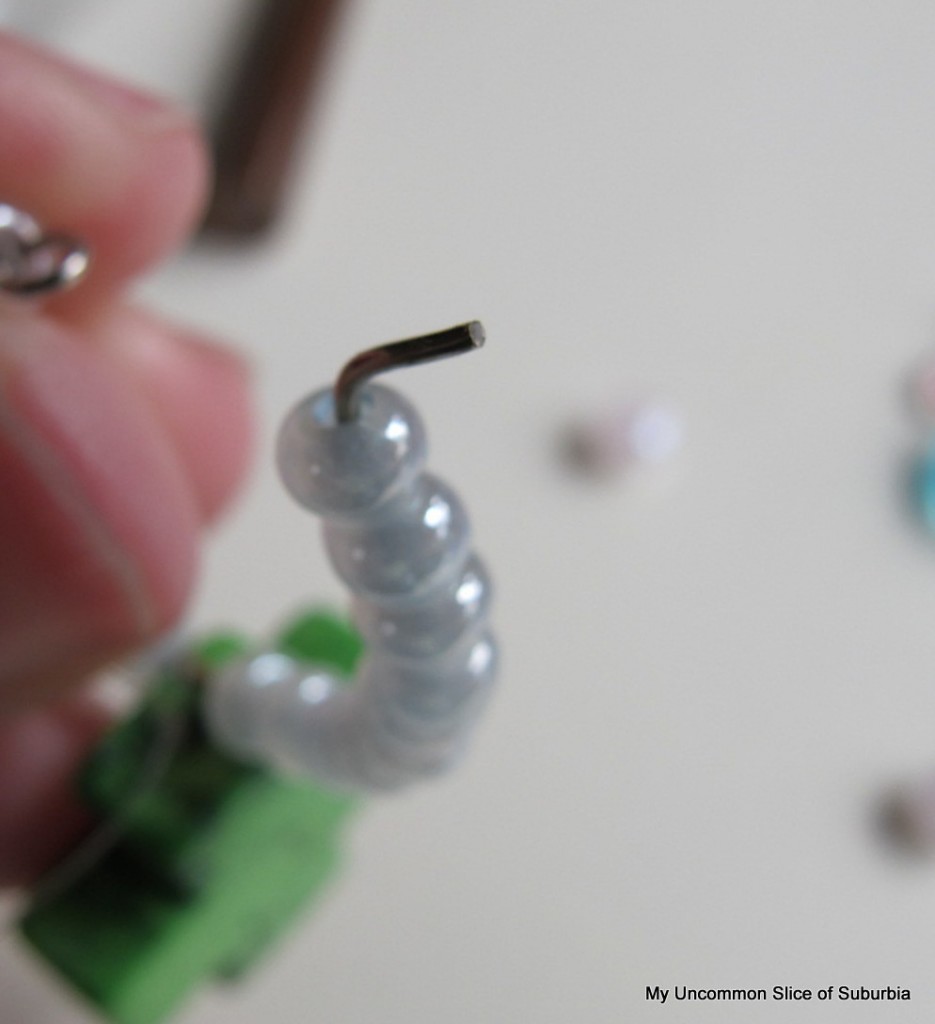 I did find some of my larger charms were not going to fit around the loop so I just thread some fishing wire through and tied it onto the charm.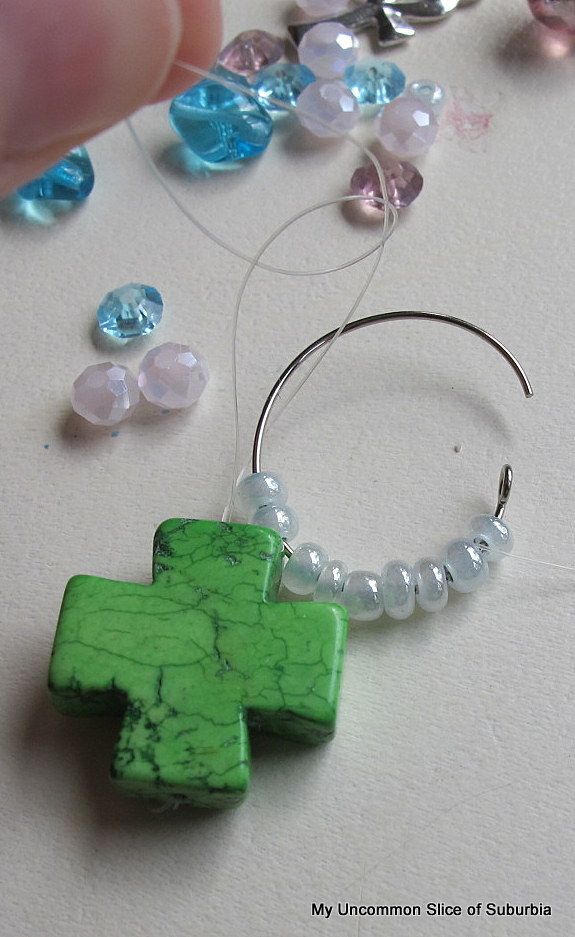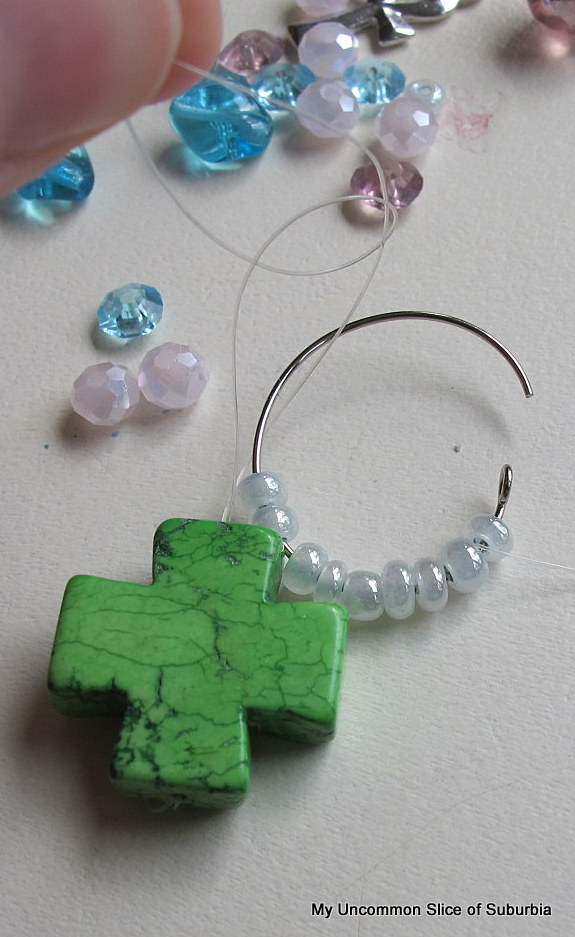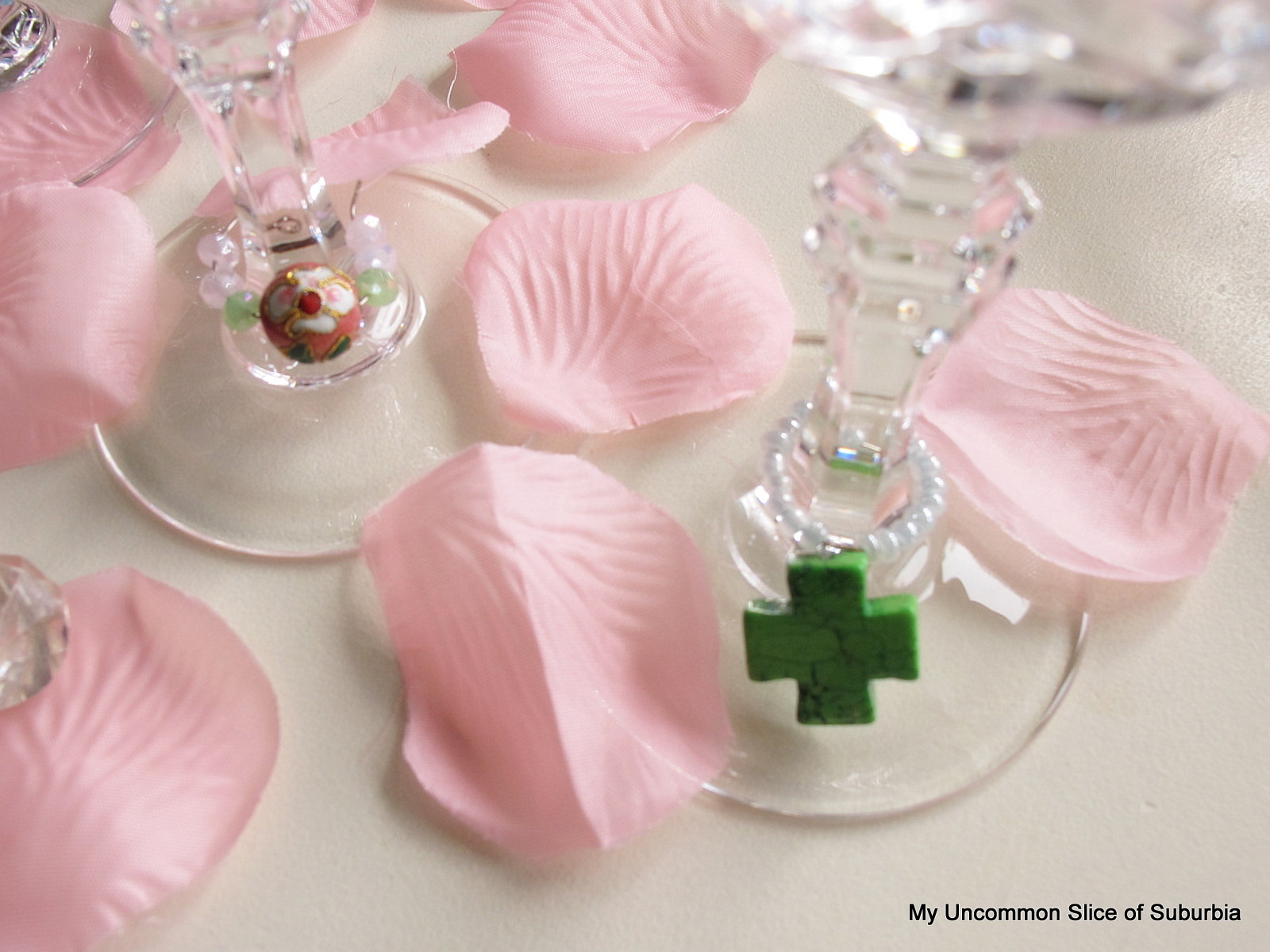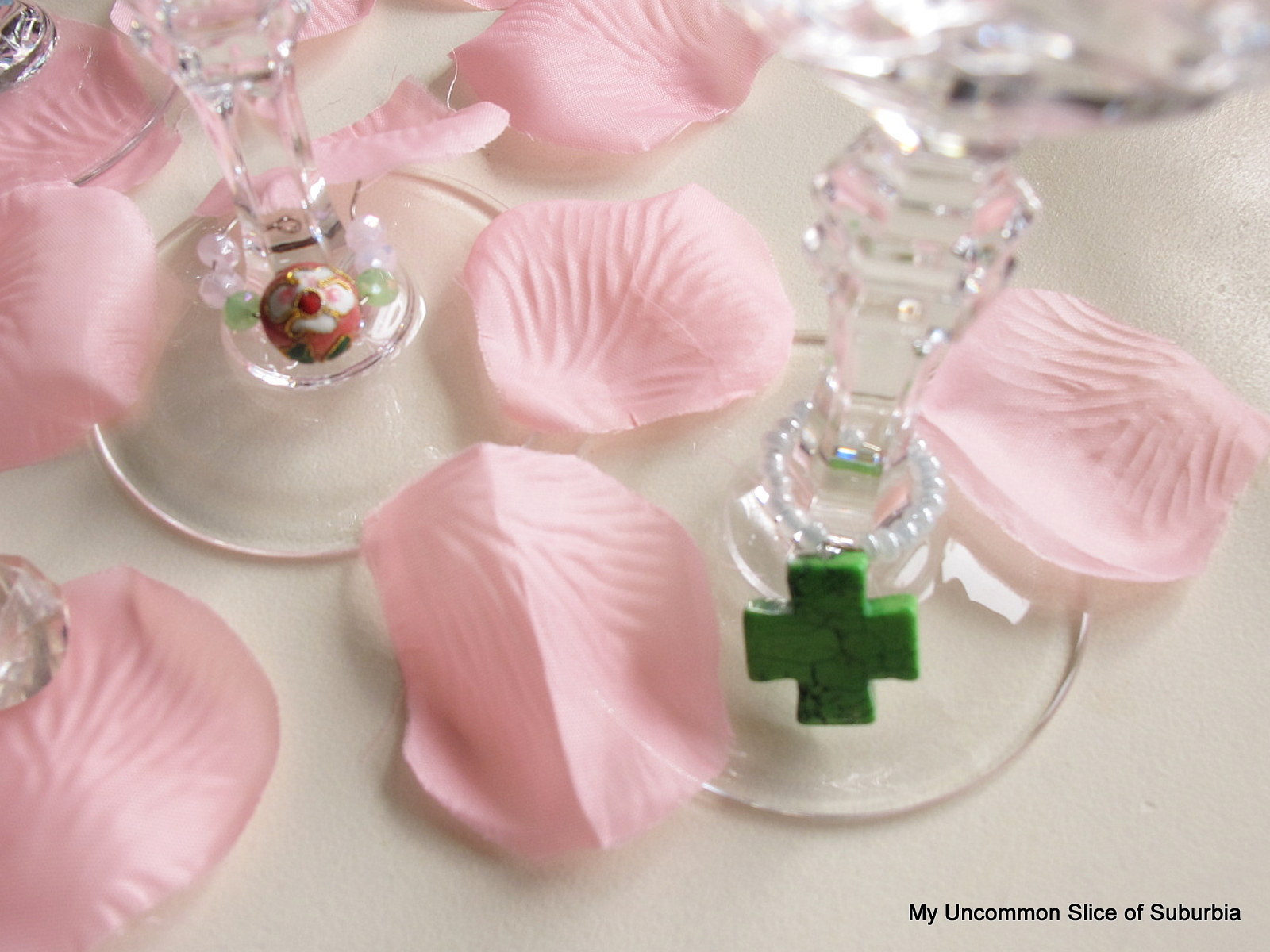 I know what your thinking wine and crosses?  Well,  I was the preachers daughter, yup, for real, that's a story for another day, besides haven't your heard Miranda's song…
'Cause I heard Jesus,
He drank wineI
bet we'd get along just fine
He could calm a storm and heal the blind
And I bet He'd understand a heart like mine
Since we are talking wine, the other day my girlfriend was having "one of those days"  I saw this on facebook awhile back so I got my handy dandy pen out and filled the glass to the rim.  I think her day got a lot better.
 I would say the the approximate cost was about $2.00 each for the ones with the nicer charms.  The other ones were most likely about 25 cents.
~Have a fabulous day~