I have a serious love for baskets, I have them in almost every room and today I'm showing you how to update a basket by giving it a weathered look. Baskets are abundant at thrift stores and super inexpensive, I grabbed this one a few years back for 2 bucks!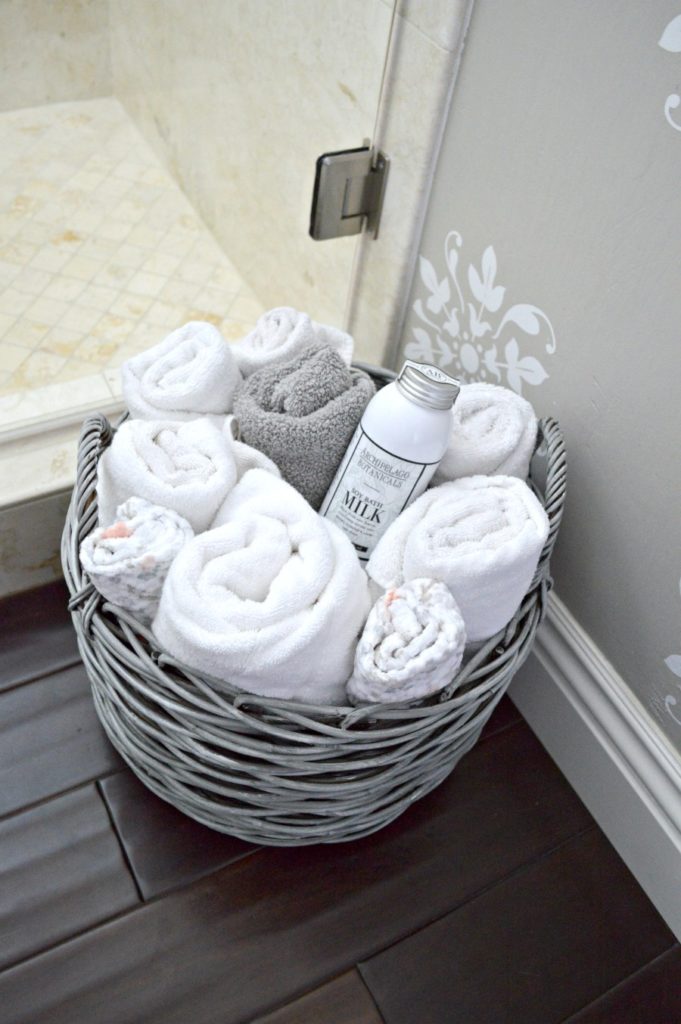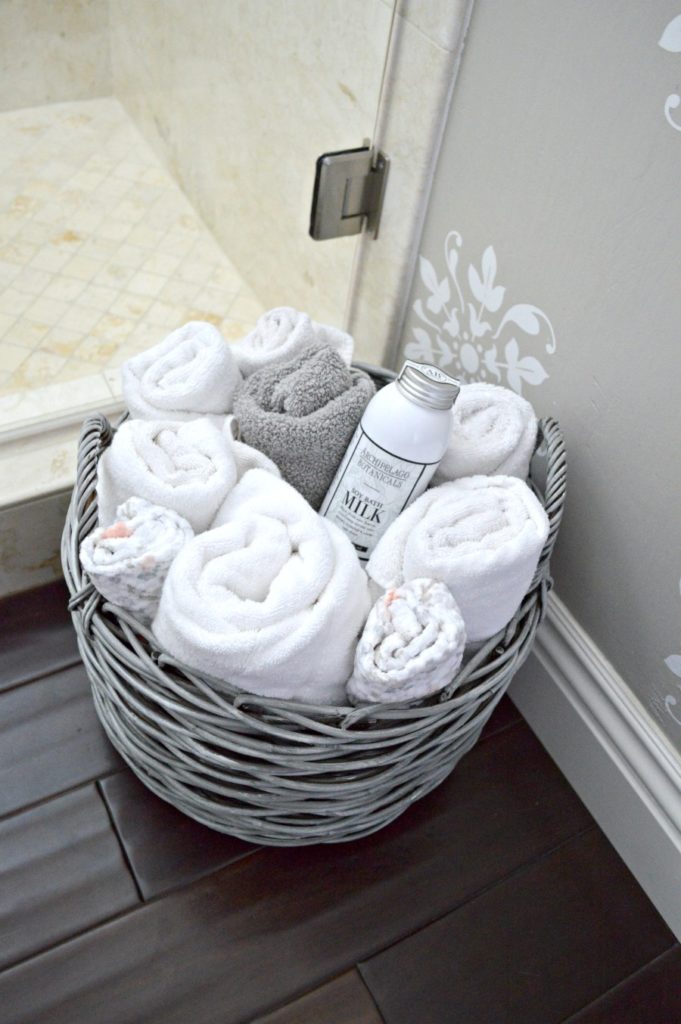 Affiliate Links listed below
Supplies:
Angle Paintbrush, 1-Inch
Grey paint
White paint
Rag
Basket
Water-Based Polycrylic Clear Spray
(if using outside)
Before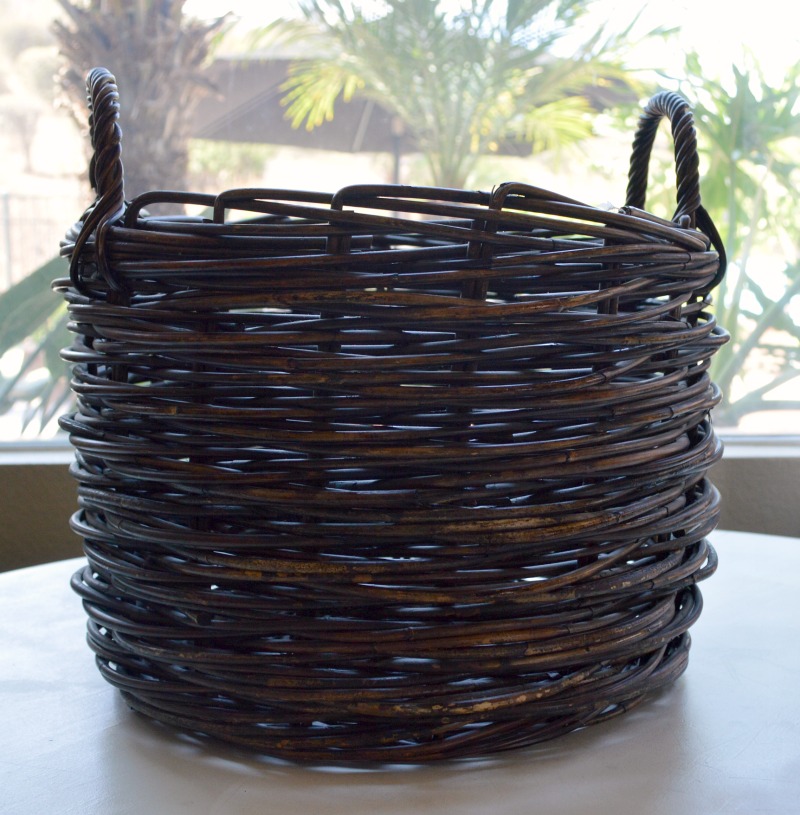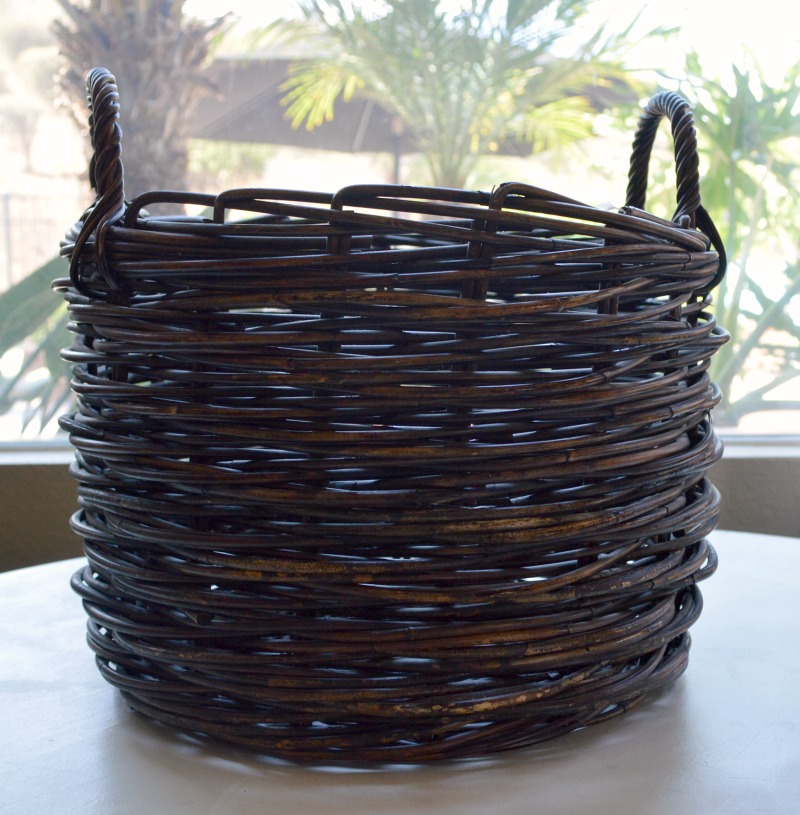 Directions
Give the basket a good cleaning with a soapy wet rag and let it dry.
You can use any grey paint you already have on hand. If you feel it might be too dark, add a little bit of white paint and mix the two colors together. Grab a dry paint brush and dip the bottom part of the bristles into the paint. Using the brush, get into all the crevices of the basket, inside and out. You don't need to have every inch of the basket covered.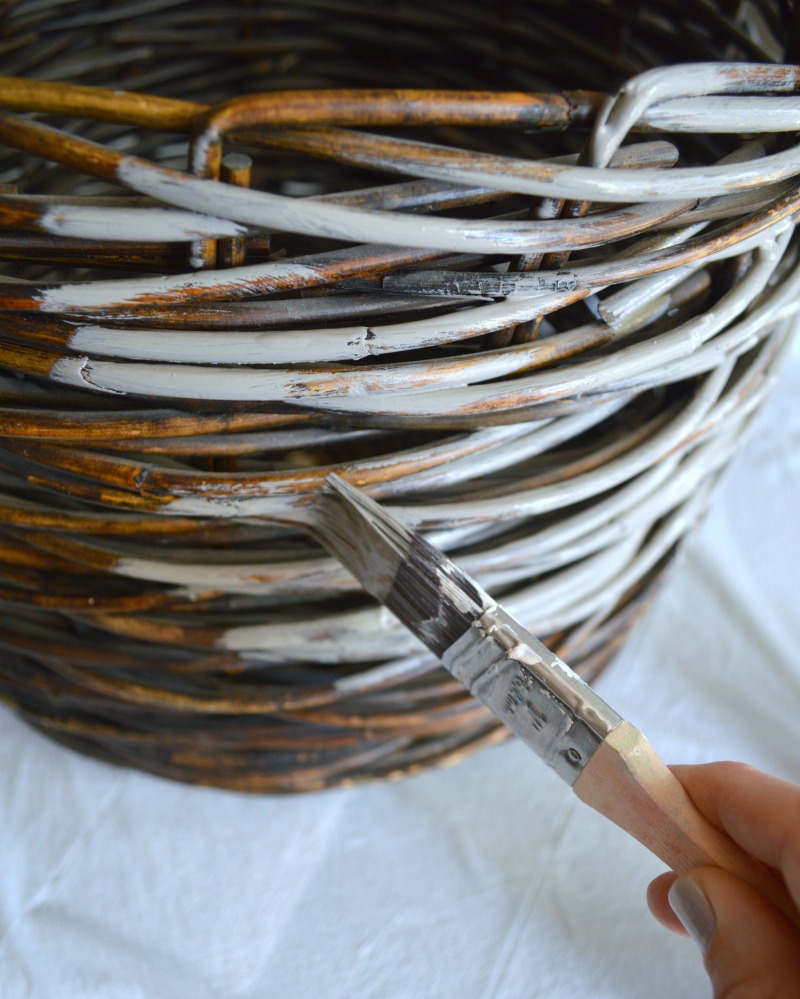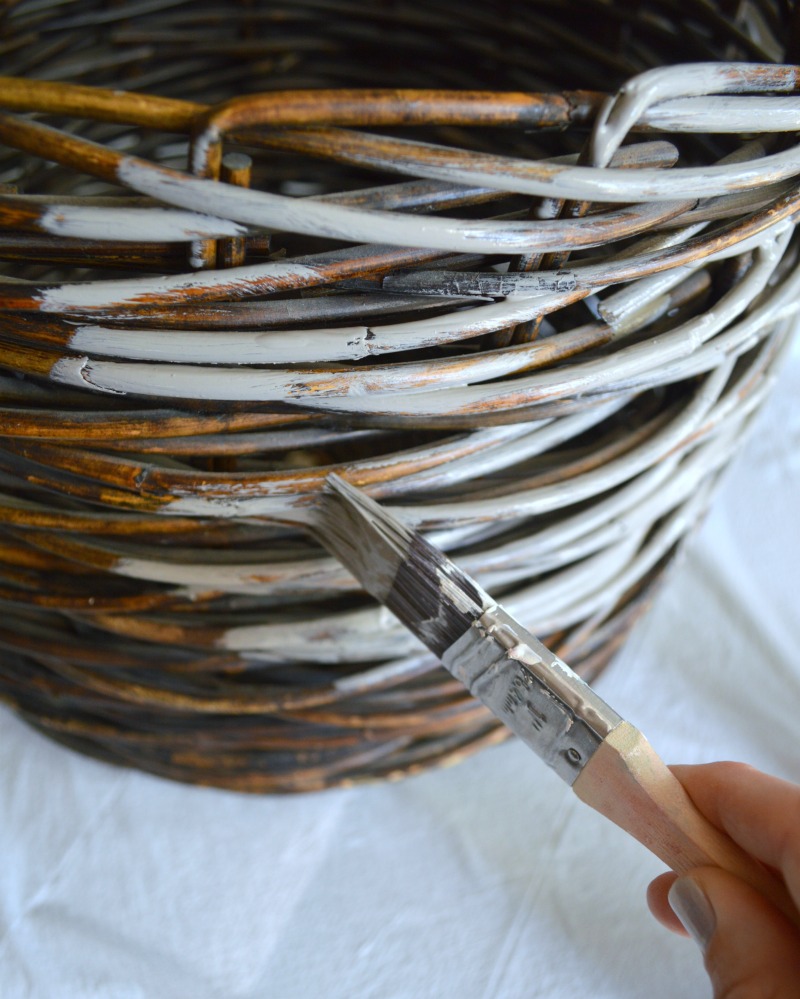 After you have finished allow the first coat to dry, it shouldn't take long. Next add a layer of white paint . I only applied 2 layers but you can apply as many or as few layers as you want until you have achieved the look you are after.
Spray with a coat of Polycrylic to protect it from the outdoor elements, it's OK o skip this step if you are using the basket indoors.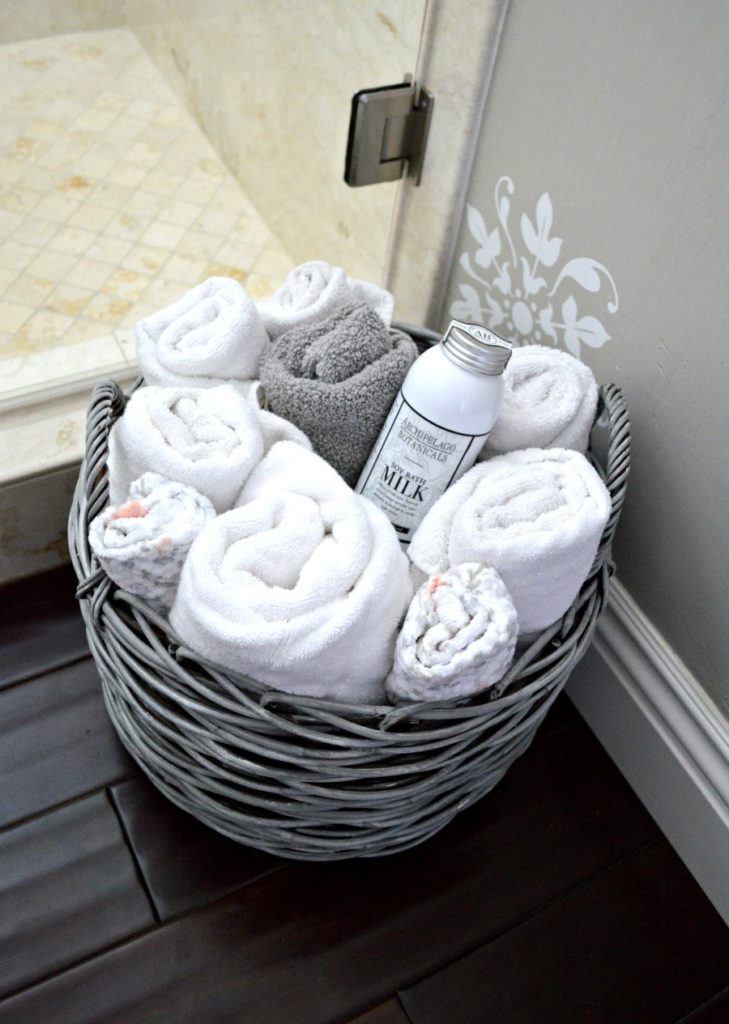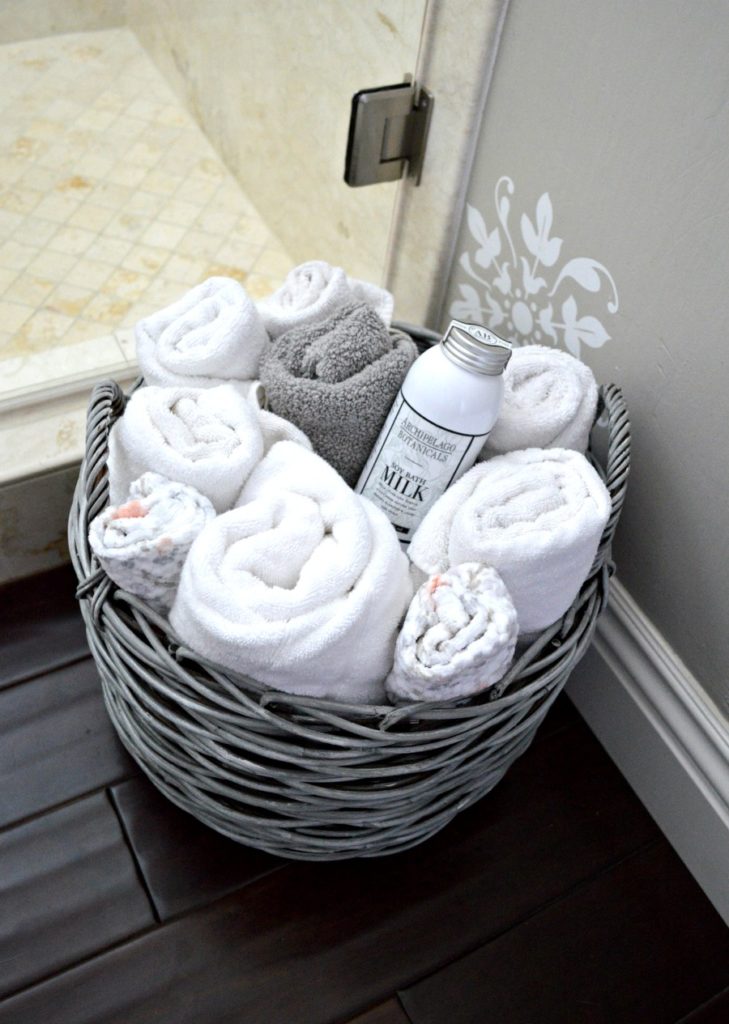 It's the perfect addition to our downstairs bathroom.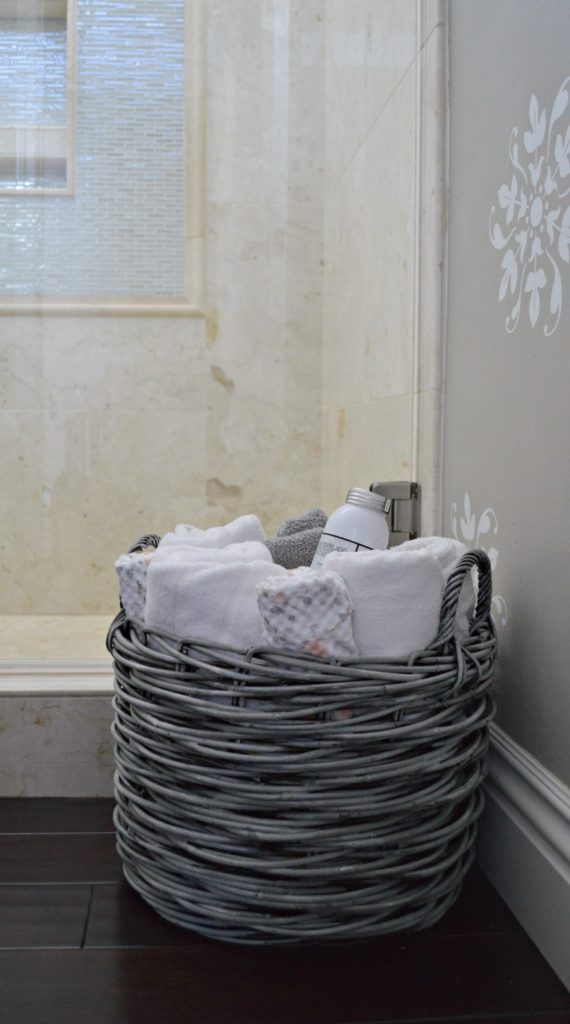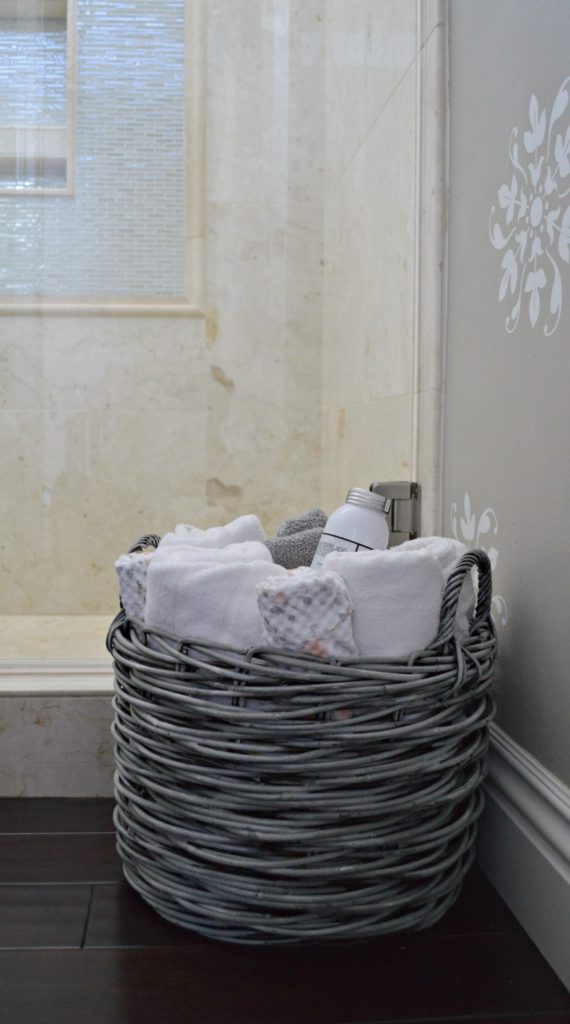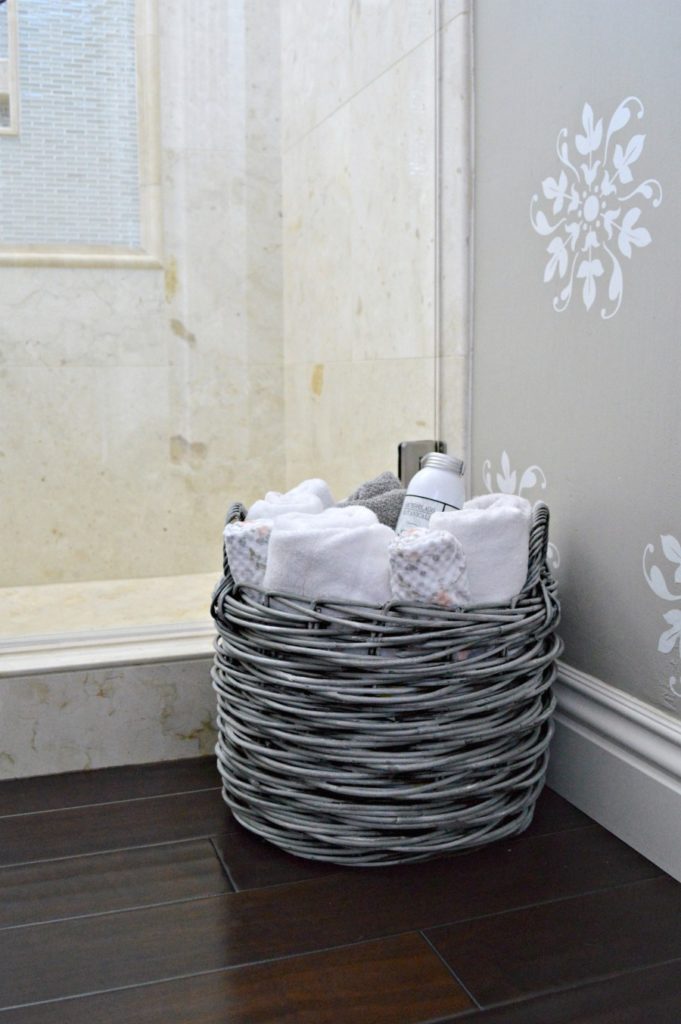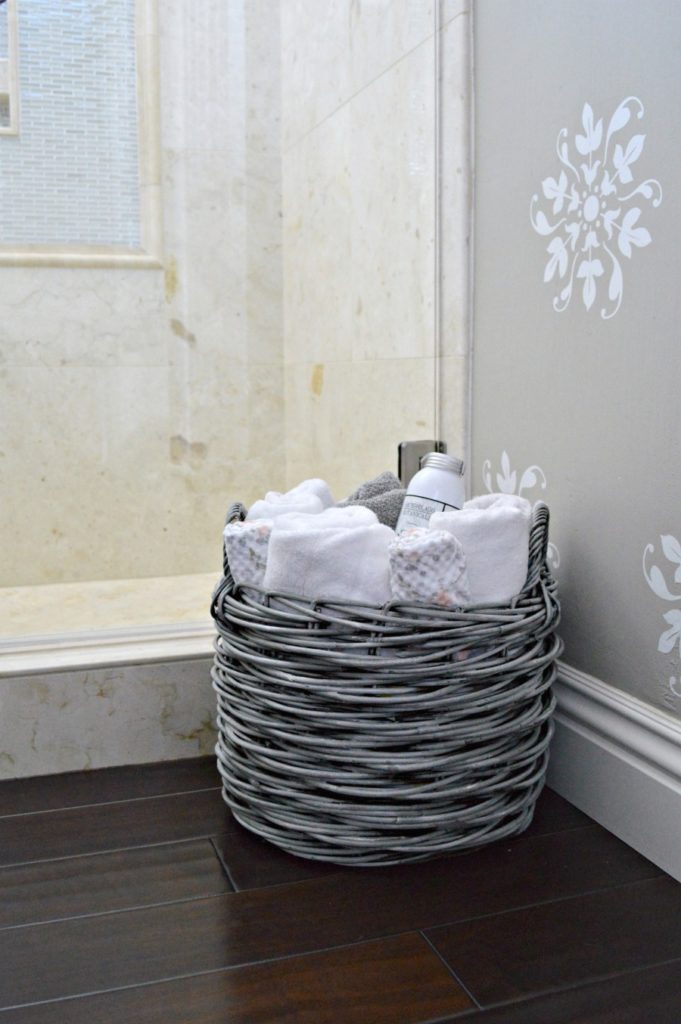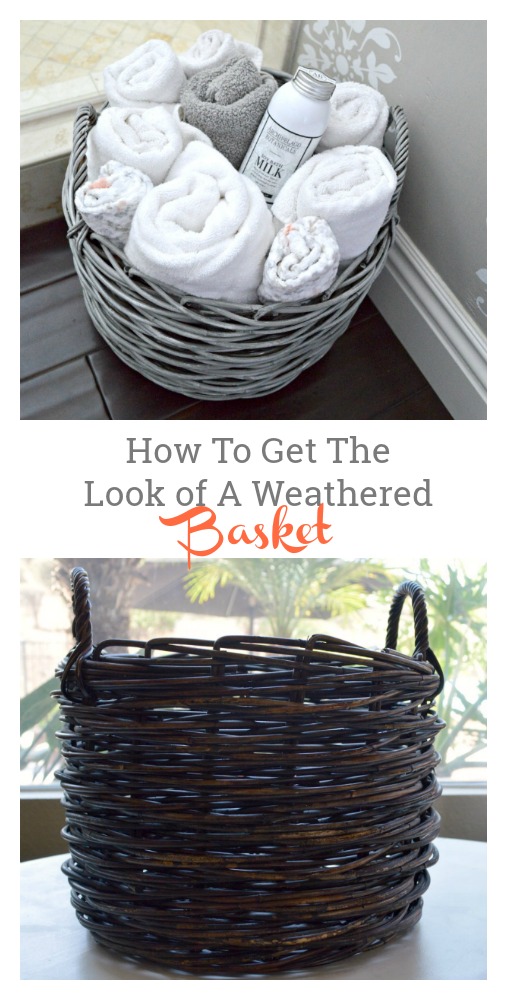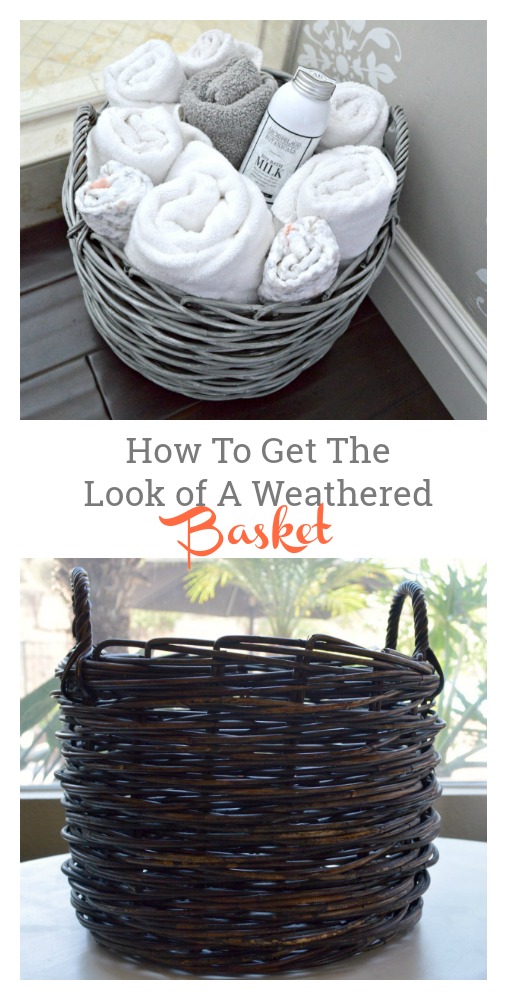 If you missed our downstairs bathroom when we refinished it a few years back after a fire, you can find more of it here.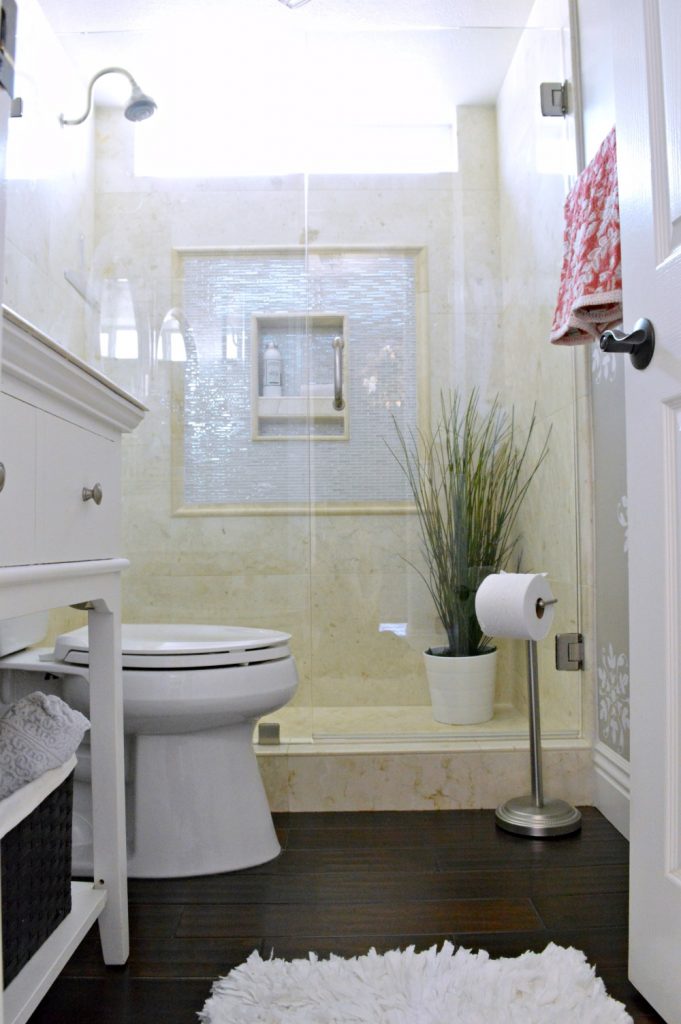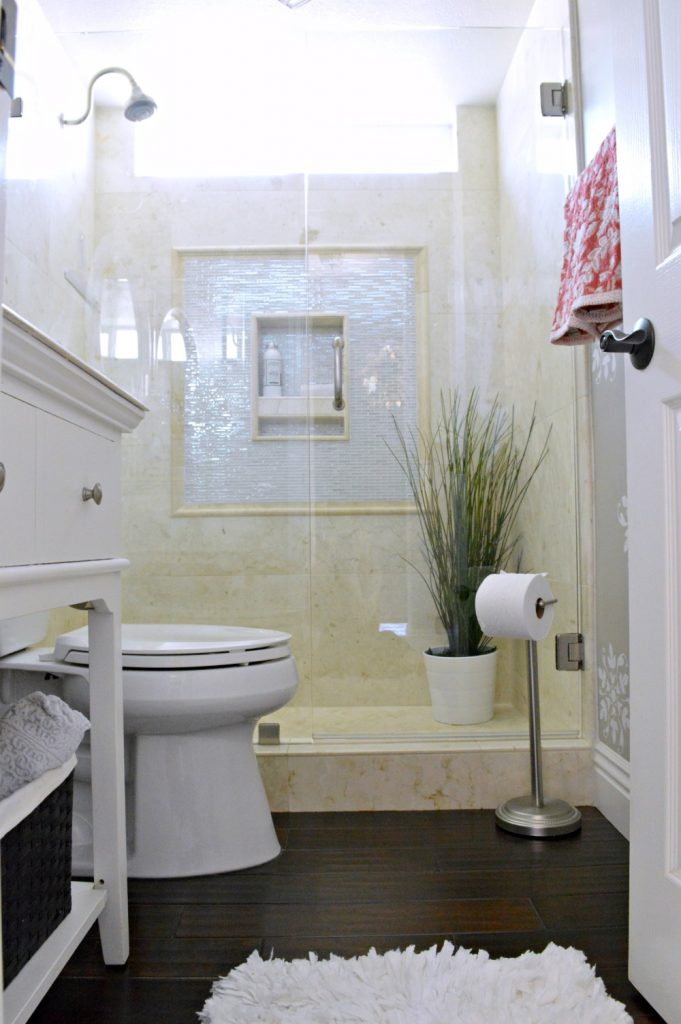 It's that time again, when each of us makeover a thrift store find, a little inspiration for everyone!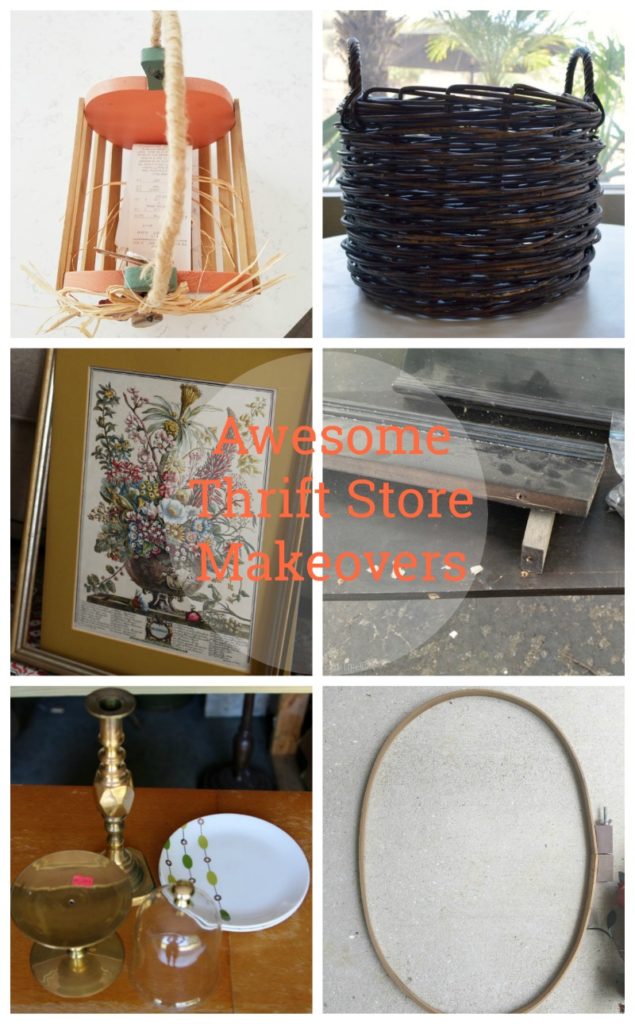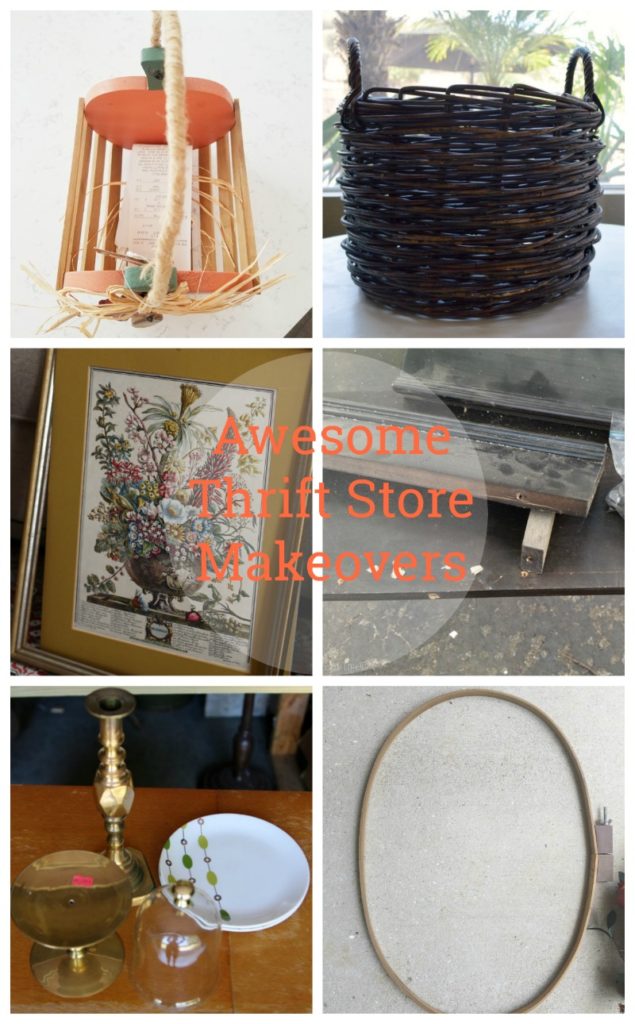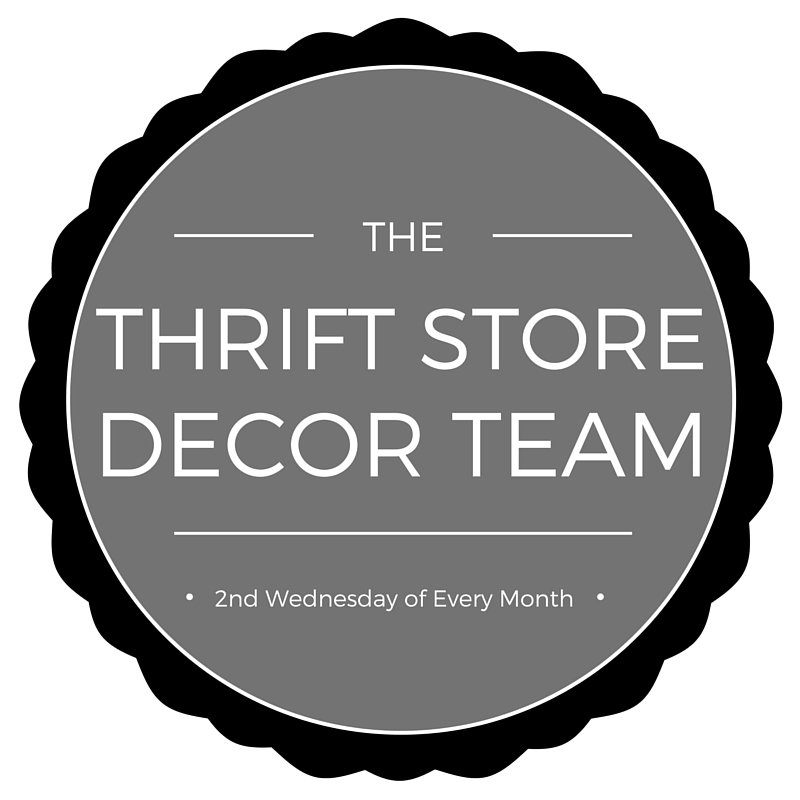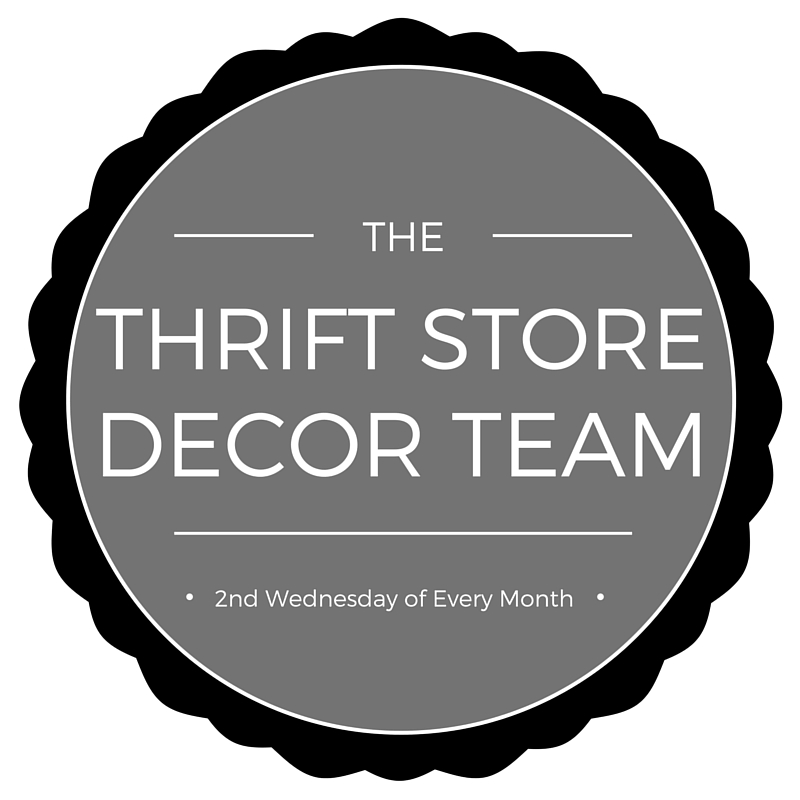 You can find more of my thrift store makeovers below, thanks for stopping in today!