DIY Mini Succulent Garden In A Sugar Mold
 Learn how to create your own rustic DIY mini succulent Garden in a Sugar Mold.
I have had a love for sugar molds for many years now, not just because I love how they look but it's a piece of history that you can bring into your home decor. This particular one is not an antique sugar mold, I found it on Facebook Market Place after someone had used them for beautiful centerpieces at their wedding. I purchased 2 of them for $5 a piece. Not too bad considering most start at around $20 on etsy. I've used them for various displays over the past few years but today I decided to sand them down to fit the aesthetics of our home a little more and turn them into little mini succulent gardens.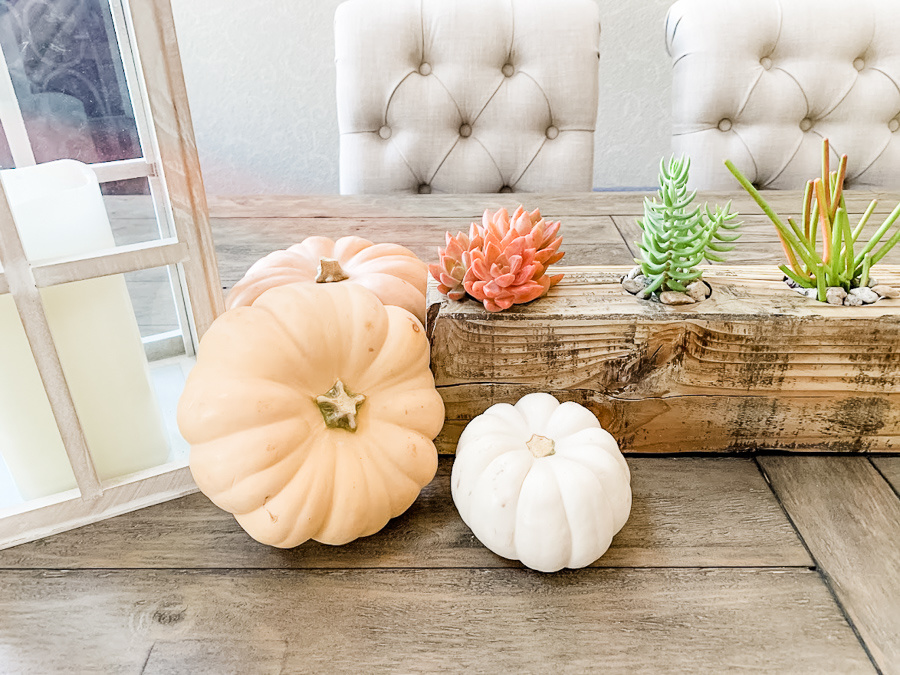 A little history on Sugar Molds. They are made from blocks of wood with small holes into which Raw sugar cane syrup was poured into the cone shaped depressions. Once it dried, the syrup formed raw sugar cones that would be wrapped in paper and sold to consumers. Pieces of the cone were then chipped away as need for cooking.
Here is the before
Wooden Sugar Mold
Sugarmold Tin Inserts (Optional)
Pea Gravel or moss
Succulents  You could use real or Artificial Succulents (You can find faux ones at Hobby Lobby and Amazon)
Organic Potting Soil for Succulents
TIP: I have used the kid's little medicine dispensers that come on the top of liquid Tylenol and little plastic shot glasses found at the dollar store for my inserts.
Directions
Place the cactus soil on the bottom of your inserts, fill it about 3/4 up.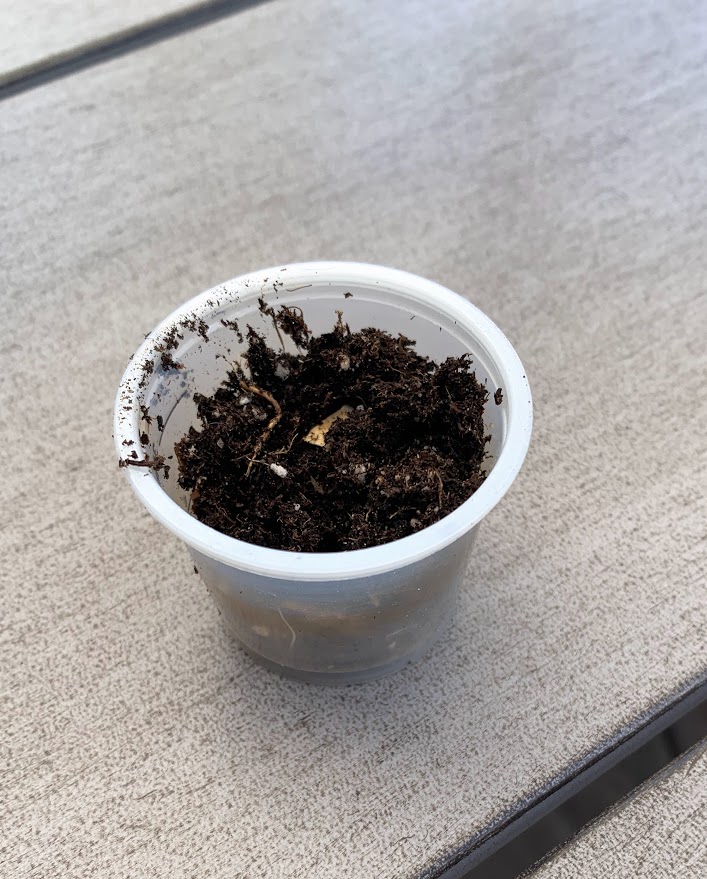 Plant your favorite succulents. Don't be afraid to use all sorts of succulent cuttings; different colors, shapes, and sizes.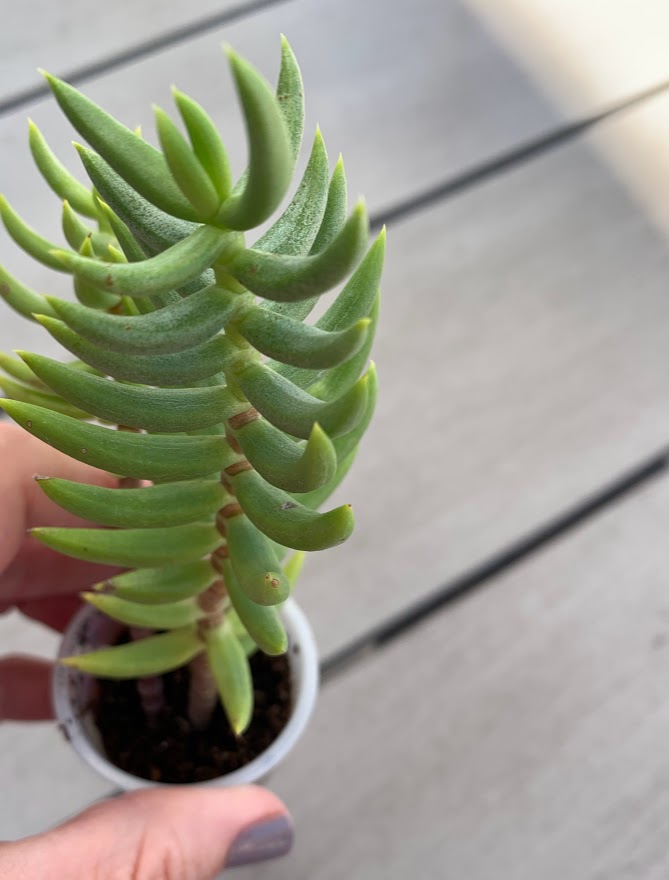 Your next step is to place the inserts in the bottom of the hole of your mold.  You can place a paper towel around your insert if the succulents are wobbly.
Cover with pea gravel or you could use moss as well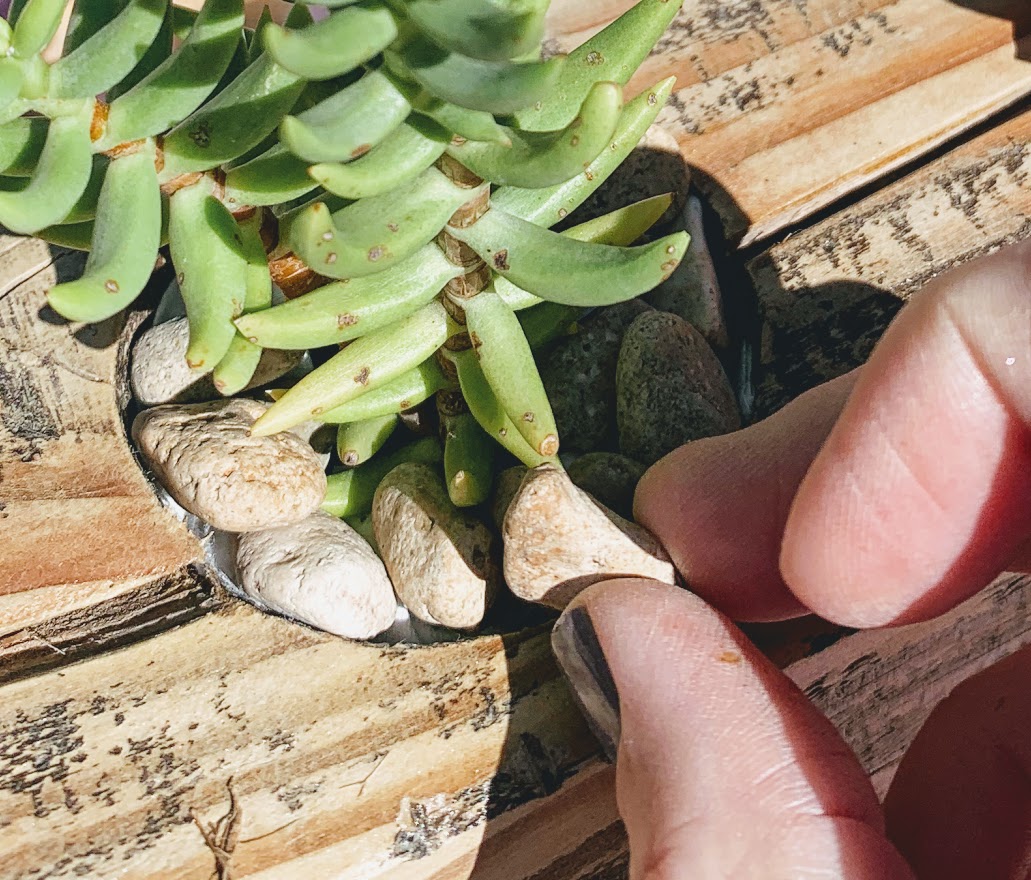 Put them in a space where they will get some light and spray them with a little water about once a week.
Seriously, that's it, so simple.
I also wanted to show you the succulents that I have had in the little medicine holders with no dirt the last few months and they did just fine.  Realistically,  you could skip adding the dirt if you wanted to.  They literally just created their own roots and stuck together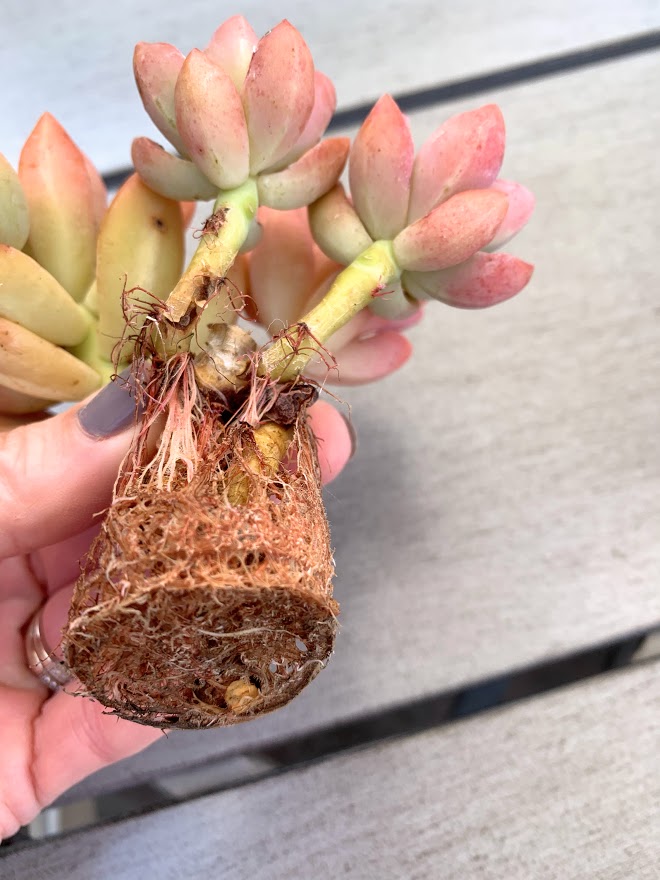 And here it is, such a fun little table display for Fall.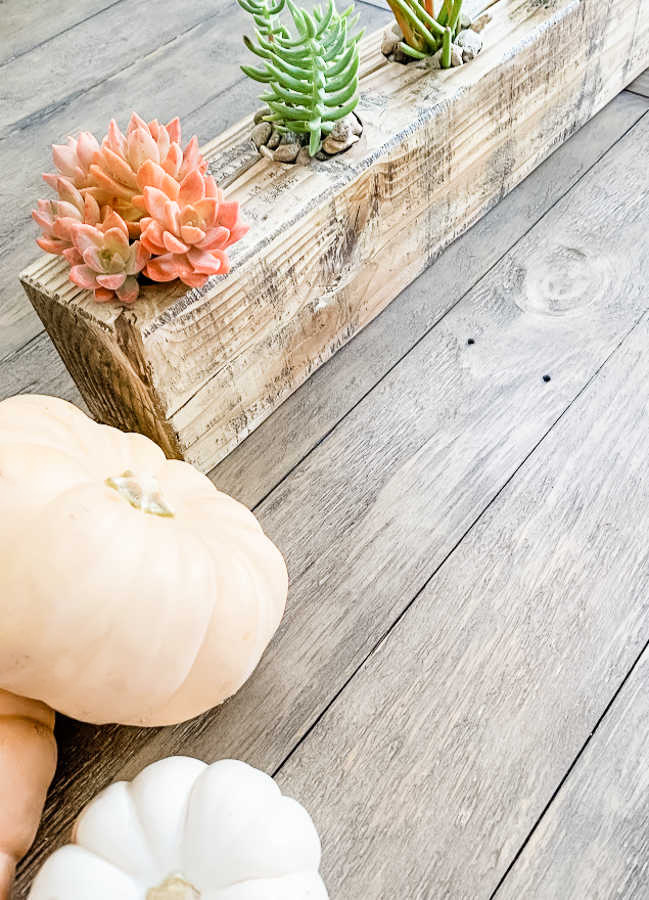 Here is the before and after, see below how to bleach the wood.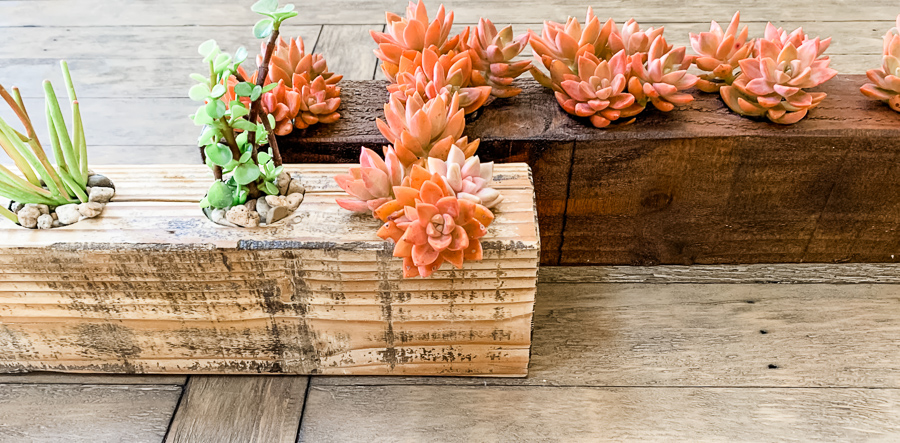 If you want to lighten the color of your sugar mold this is what you will need.
Supplies:
Gloves Mask  Protective Eyewear
Sander and Sandpaper
Rag
Dropcloth of some sort
Household bleach
Clear semi-gloss Polyurethane
Directions on how to bleach wood
Sand your piece down
Now if you had something large like a piece of furniture I would use a stripper and then sand whatever did not come off. This piece was small enough that sanding did the job just fine.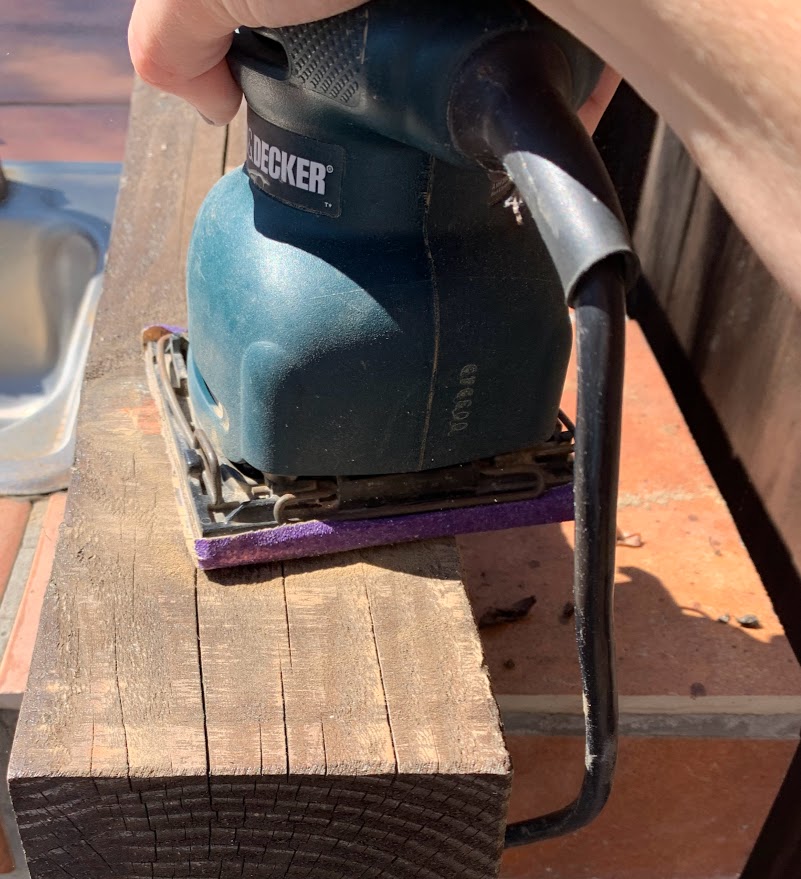 Using a rag, pour bleach on it and wipe onto the wood evenly.
Let the Bleach dry
Repeat until you are happy with the color.  I gave mine 4 coats of bleach, you can see how the wood gets lighter.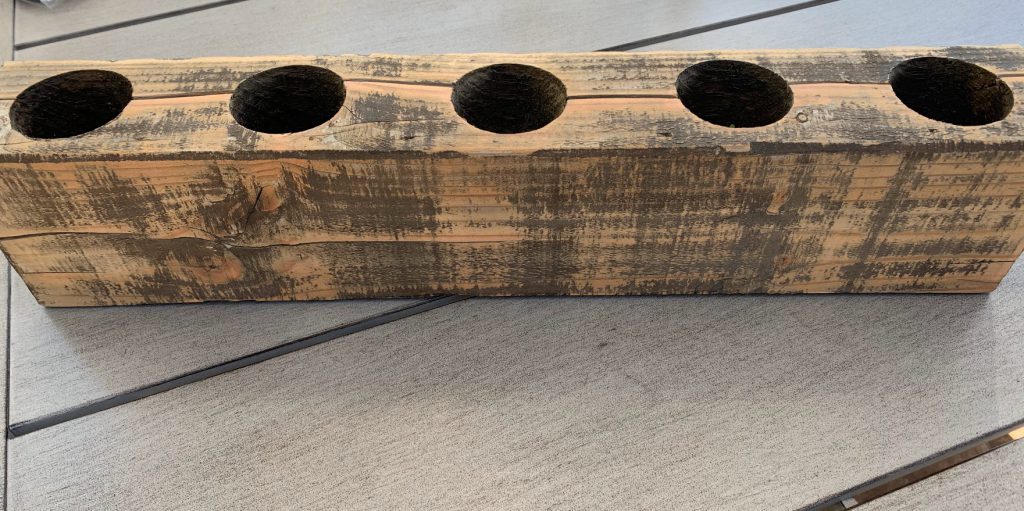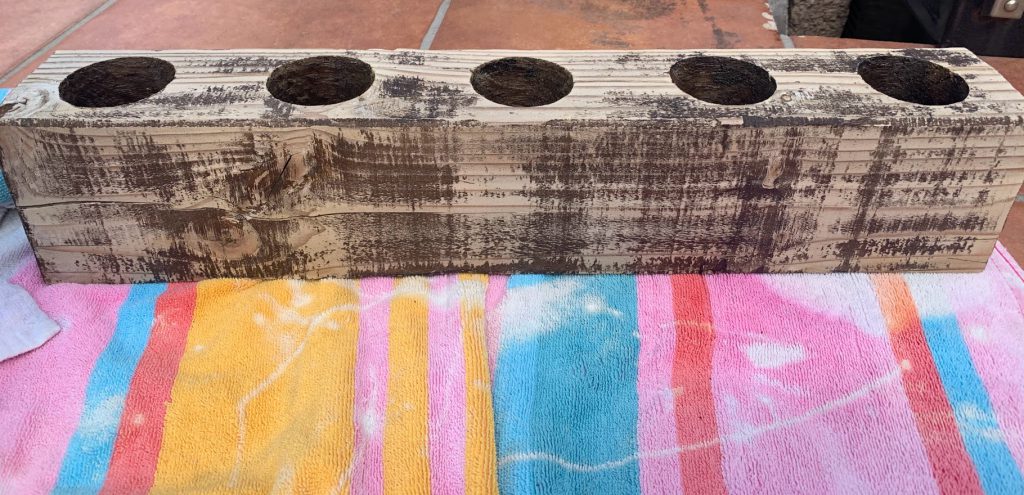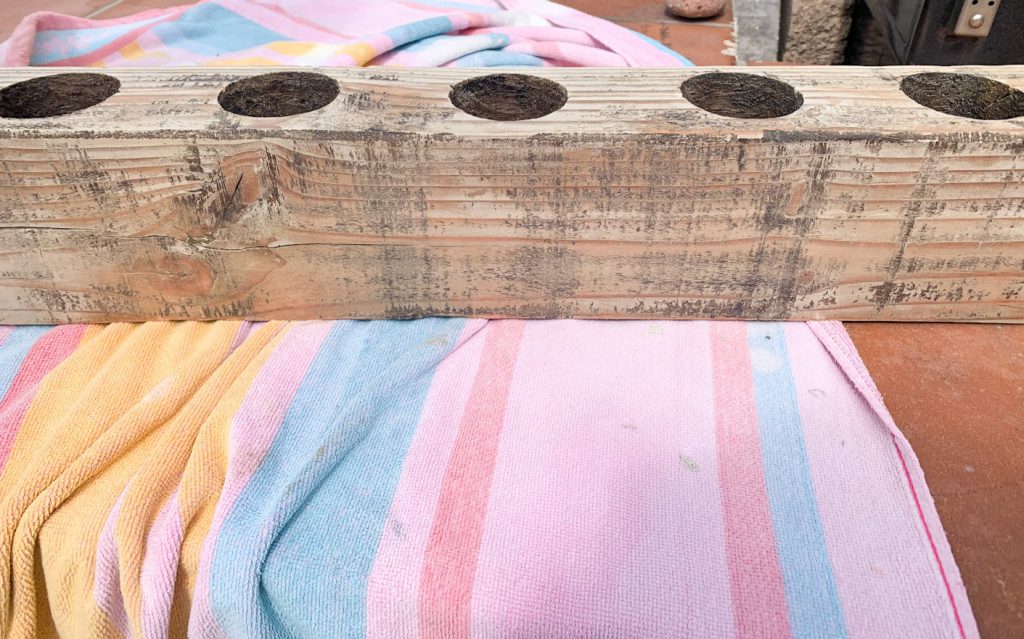 Once the last coat was dry, I sanded the whole piece again for a smooth and even finish.
Lastly, I applied a coat of clear semi-gloss Polyurethane.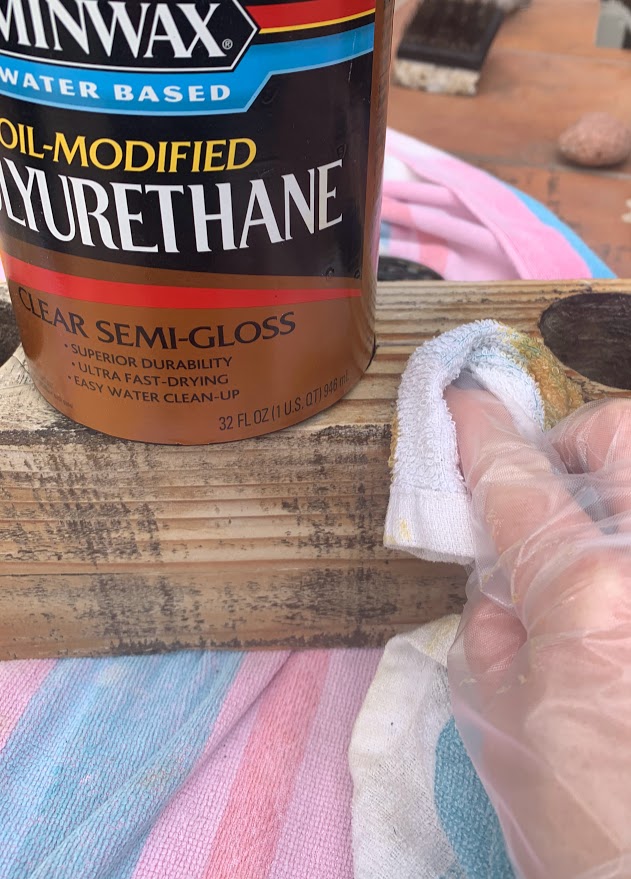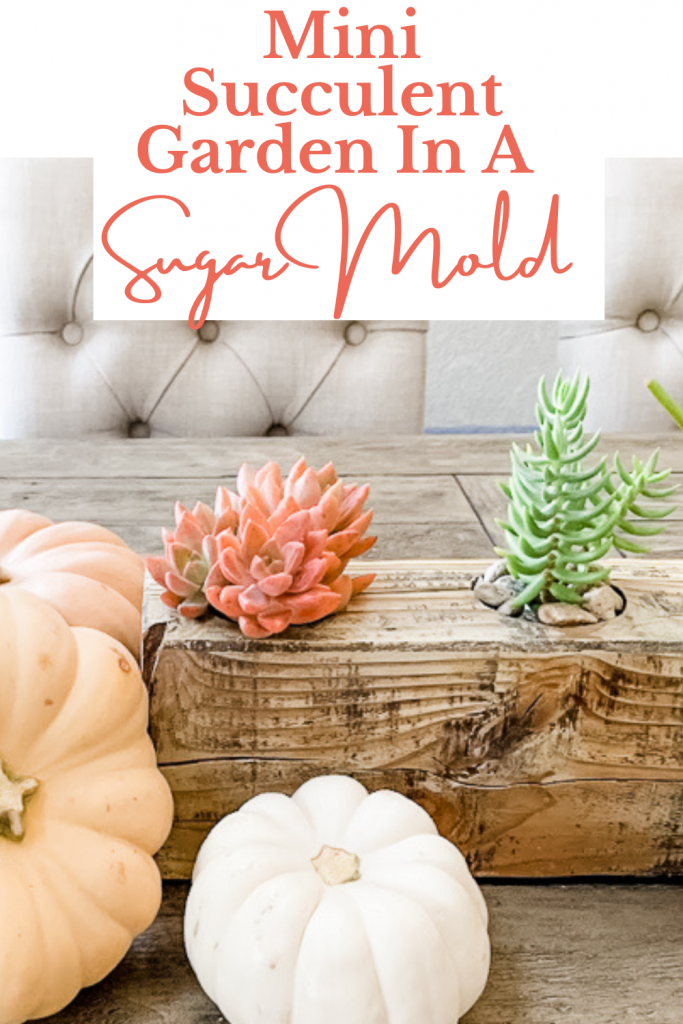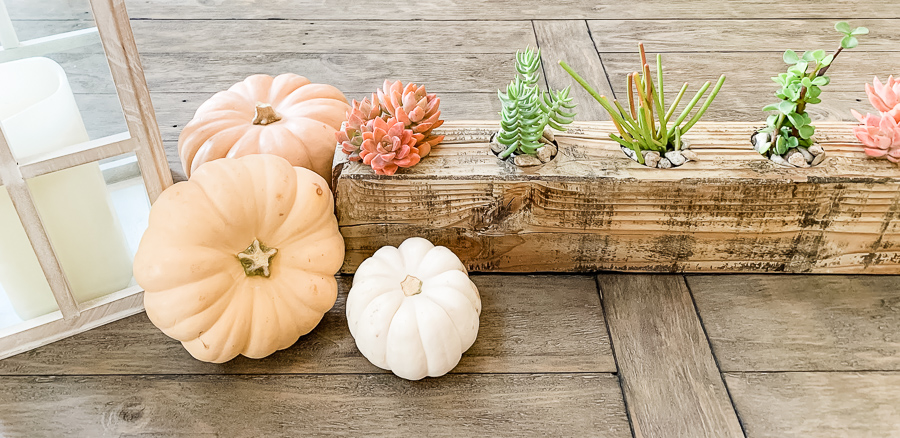 I love how it makes the piece look more vintage and worn.
There are so many different ways to decorate with sugar molds; candle holders, dyed eggs for Easter, potted plant holders. You could also use it as a storage organizer; utensils, pens, crayons, scissors, you name it, the possibilities are endless.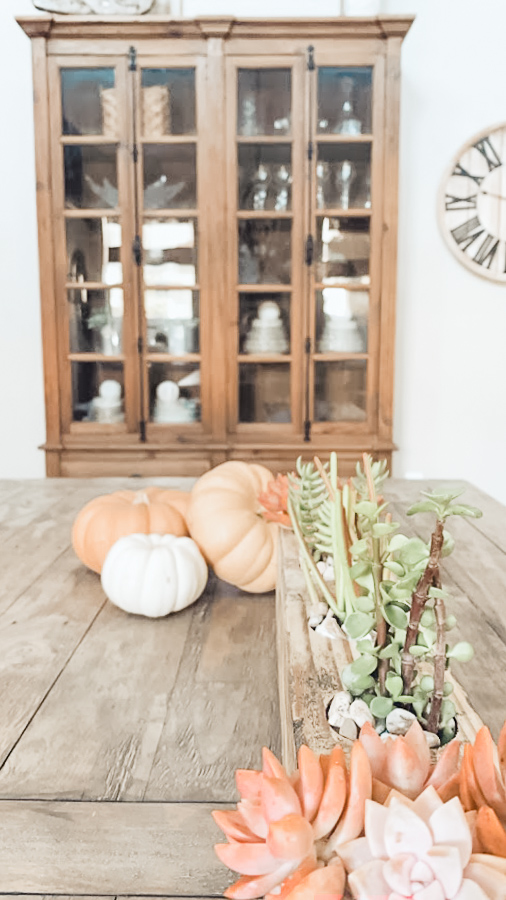 NOTE: Every piece of wood is a little different so you may not know what your end result will be.  For that reason, I would also test a little inconspicuous spot if possible before starting the process.
Thrift Store Metal Pumpkin Domestically Speaking
Bar Stool Makeover My Repurposed Life
Rustic Home Decor Wall Sign Petticoat Junktion
How to Update Thrift Store Art Our Southern Home
DIY Mini Succulent Garden In A Sugar Mold My Uncommon Slice of Suburbia
Boho Candle Holder (and Crazy Brass Cleaning Hack!) Sadie Seasongoods
Quilted Mason Jar Makeover House Of Hawthornes
Goodwill Shadowbox Fall Decor Makeover Organized Clutter
What to do with Old Shutters Reinvented Delaware
How to Make Pumpkins from Scrap Wood Shop At Blu
Thank you So much for taking the time to stop in today, it really does mean the world to me!
Here are some more thrift store makeovers for you to browse.