DIY Chalkboard Cheeseboard Repurposed
Hello friends, thanks so much for being here, today I'm showing you how easy it is to make your own DIY Chalkboard Cheeseboard.  If you have been reading along all these years you know I love a really good glass of wine paired with some yummy cheese. Over the weekend Ray and I were out with some of our friends for some amazing tapas.  We were served one of the most beautiful platters of cheeses, jams, almonds and olives, it clicked right then and there what to do with a TV tray I had found at the thrift store.  (I know crazy, I'm out eating with friends, I barely ever get out for adult time and my mind is spinning with how can I can duplicate this, funny)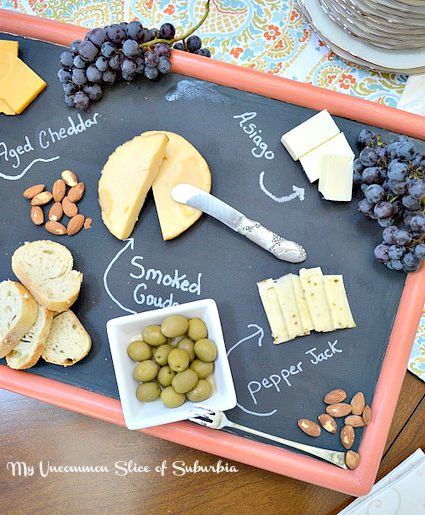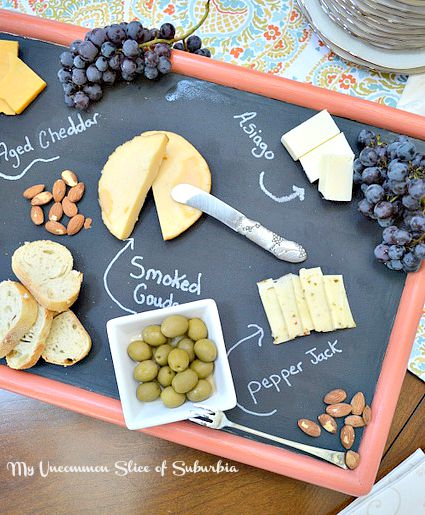 I have teamed up with some of my favorite bloggers for a Thrift Store blog hop. Our challenge was to find an item at a thrift store and give it a makeover, who doesn't love a good makeover!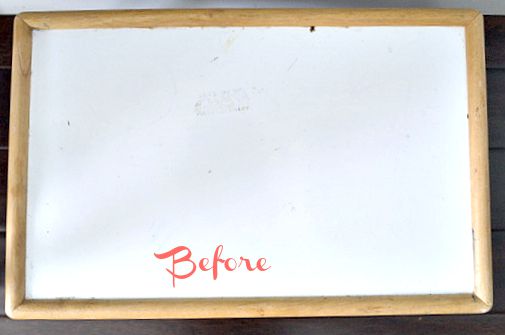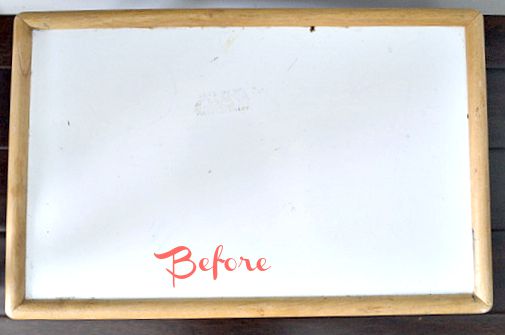 What you need:
Tray
Painter's tape (optional)
Chalkboard Paint
Paint color of your choice
Small detail brush
Paint brush
Smal foam roller
Soft wax (optional)
How to:
1.  Clean and dry your tray.
2. If desired use painter's tape to mask off the edges of the tray or you can freehand it.
3.  Apply the color to all the wooden parts of the tray using a paint brush, you will most likely need 2 coats.  I made up my own coral color by mixing paints I had on hand. By mixing  yellow, a small amount of red mixed with white and orange makes for a nice shade of coral.  The key is adding the color little by little until you've worked up to the desired shade, have fun with it!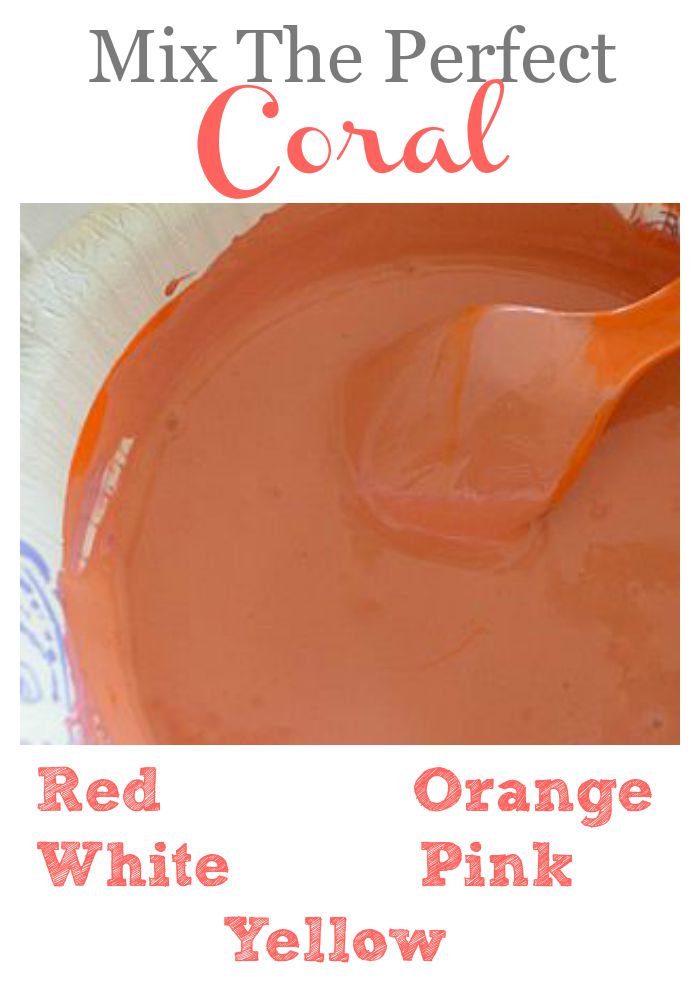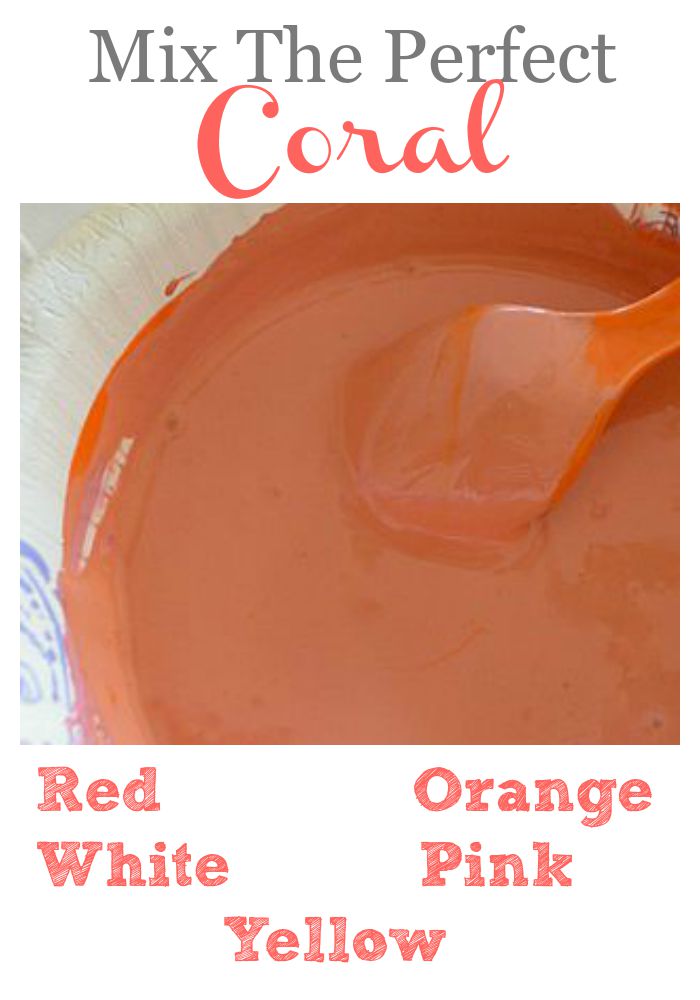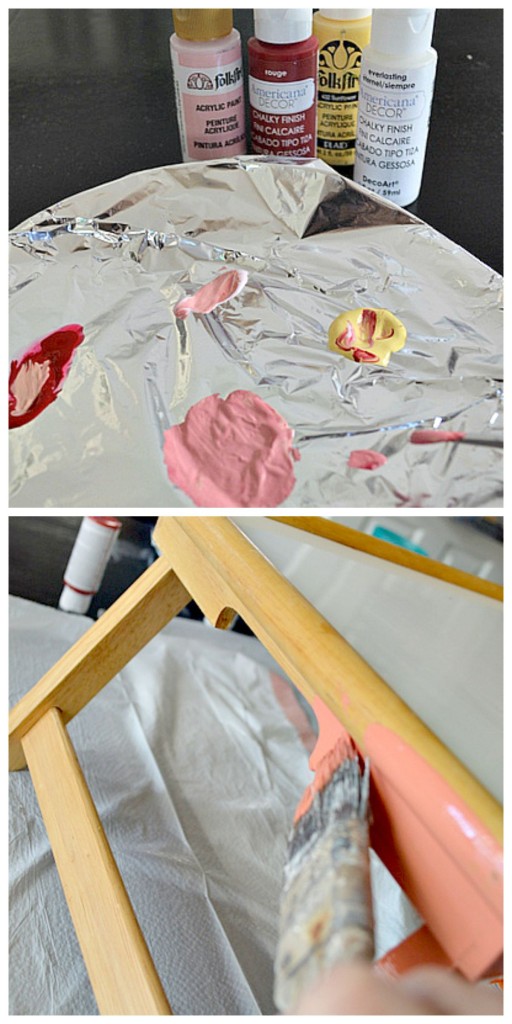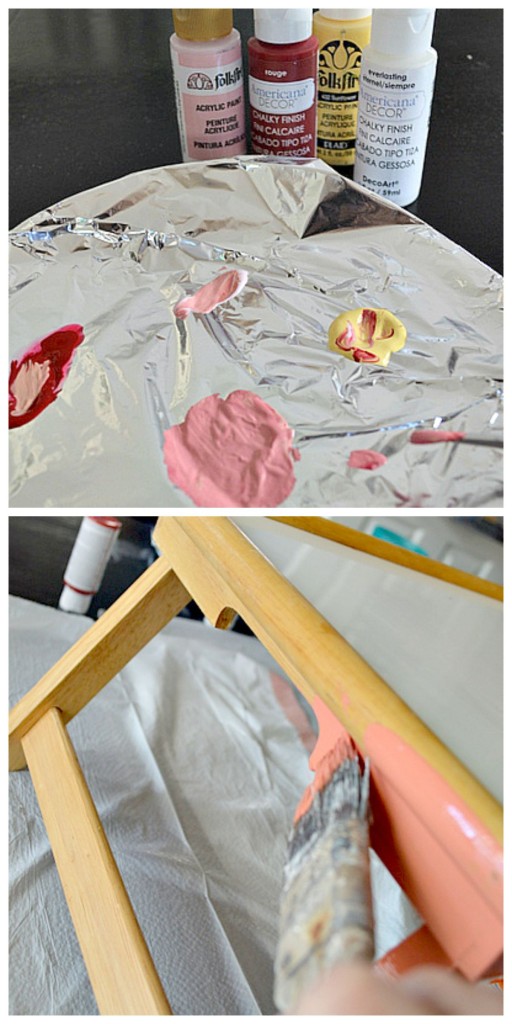 4. Apply the chalkboard paint on the top surface.  I used a small detail brush for the sides and a small foam roller for the rest of the surface. Let dry for 4 hours and apply a second coat.
5. Carefully remove the tape if you used it or if you freehanded it you will most likely have a few area's where you will need to touch up.
6. I applied soft wax to seal the coral paint, I don't think it is necessary but it will protect it over the years.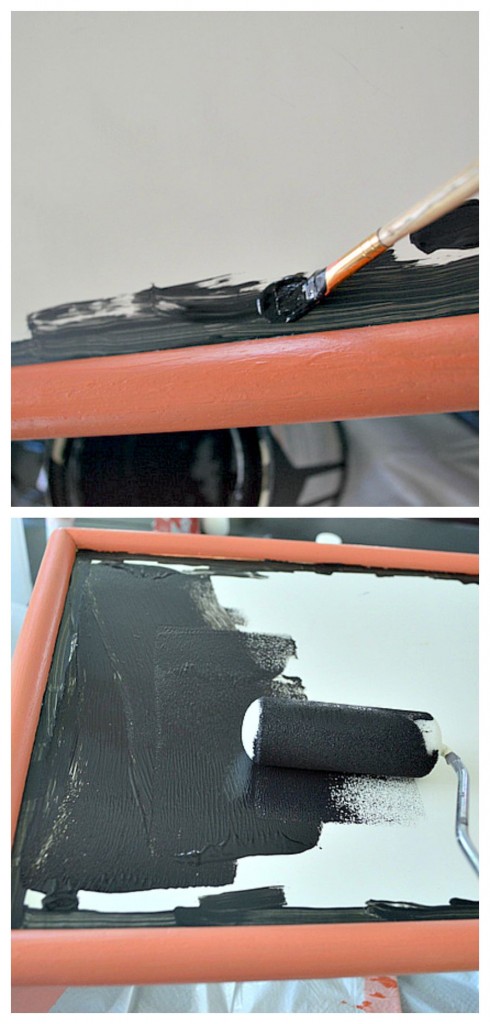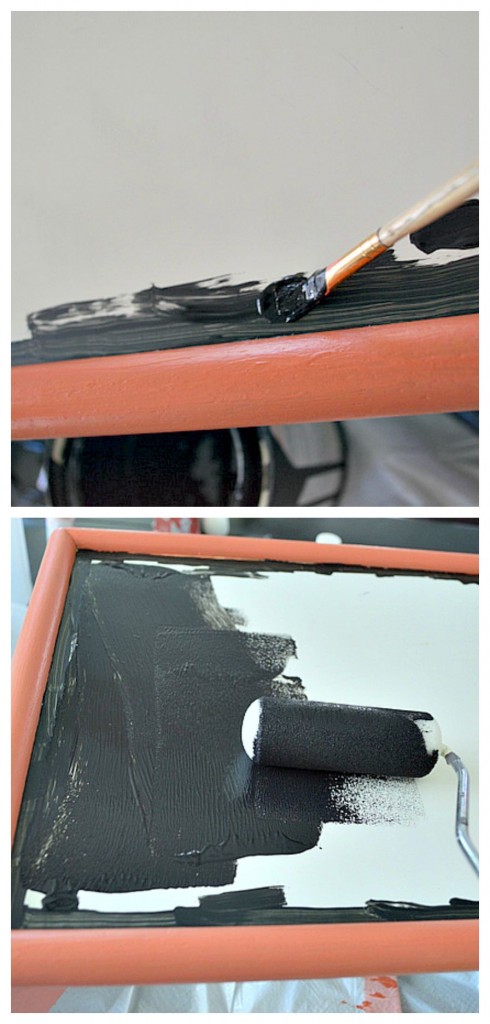 It is perfect for serving cheese, crackers, or any other delicious goodies you might need to label. You may place parchment paper under food items if that makes you more comfortable.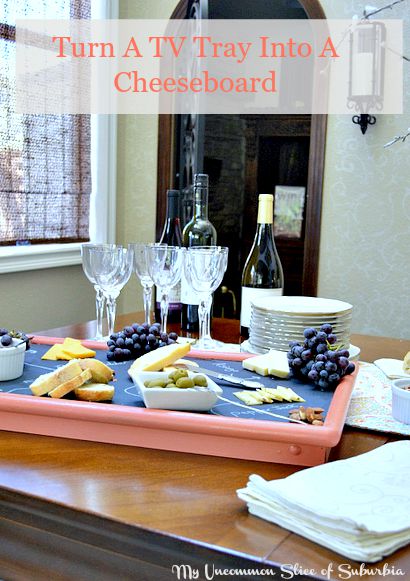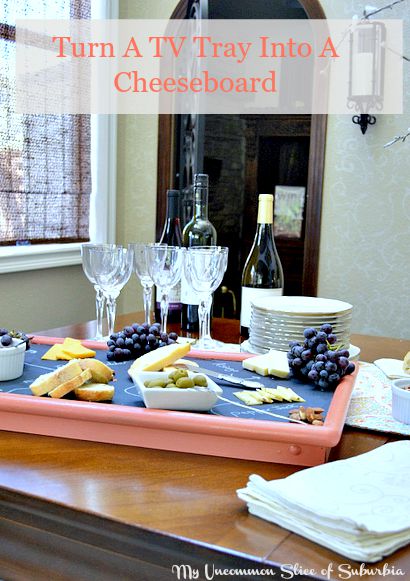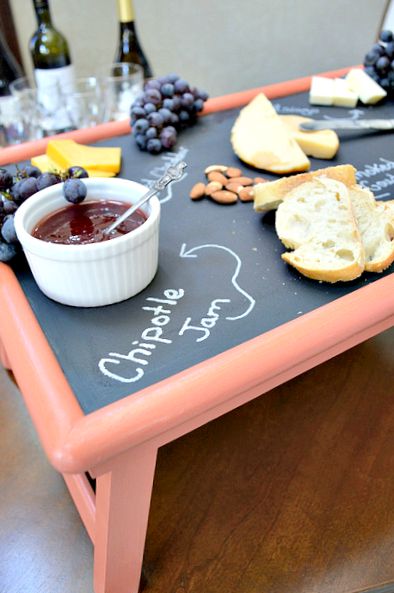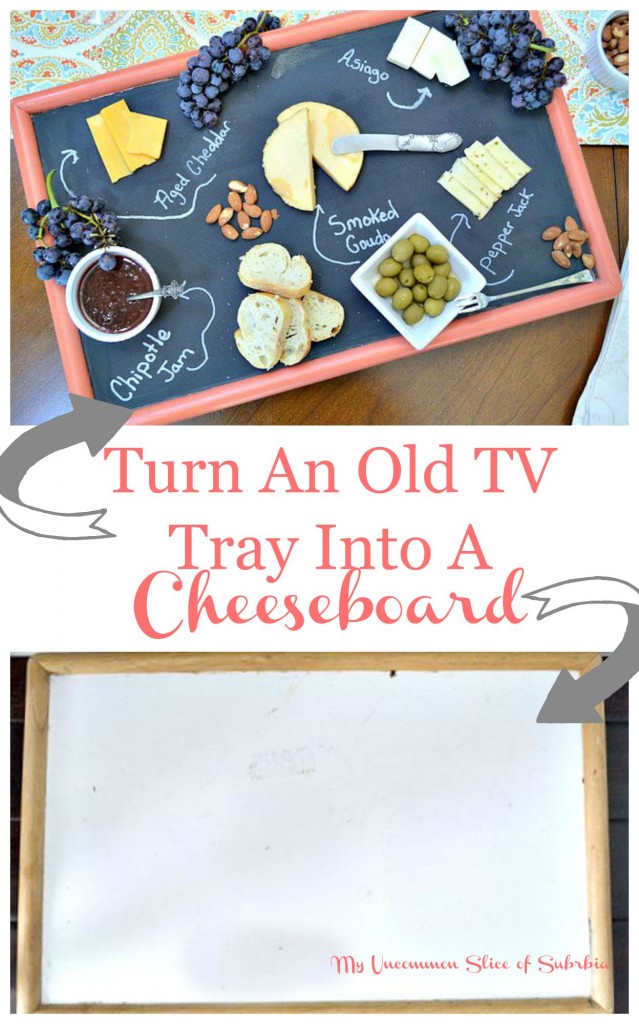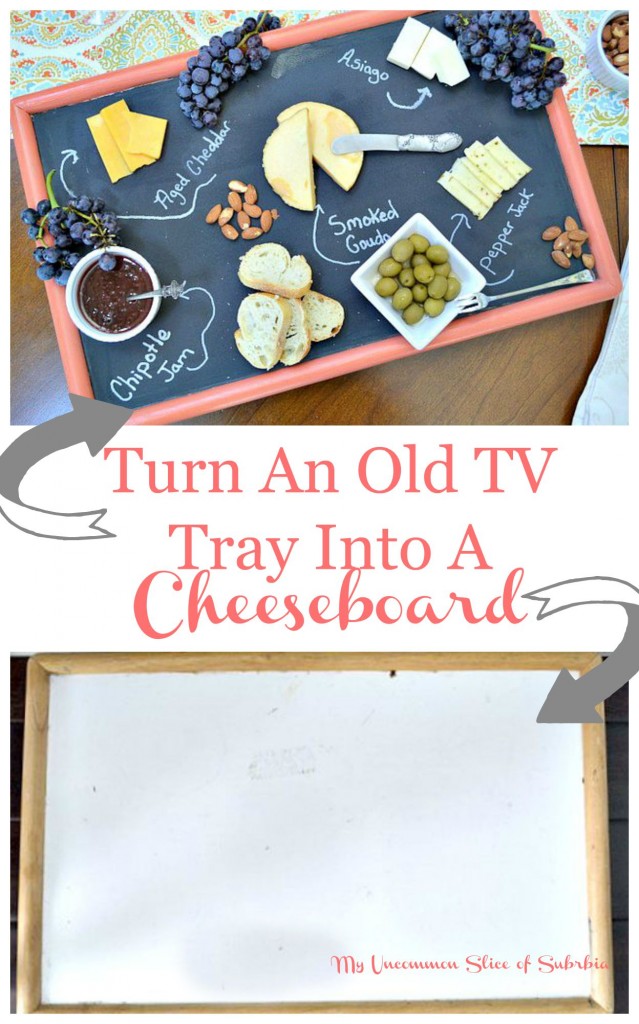 Now its time to check out all of the other awesome makeovers from 9 incredibly talented ladies!  Be sure to click on the links below to see all the creative projects each blogger came up with.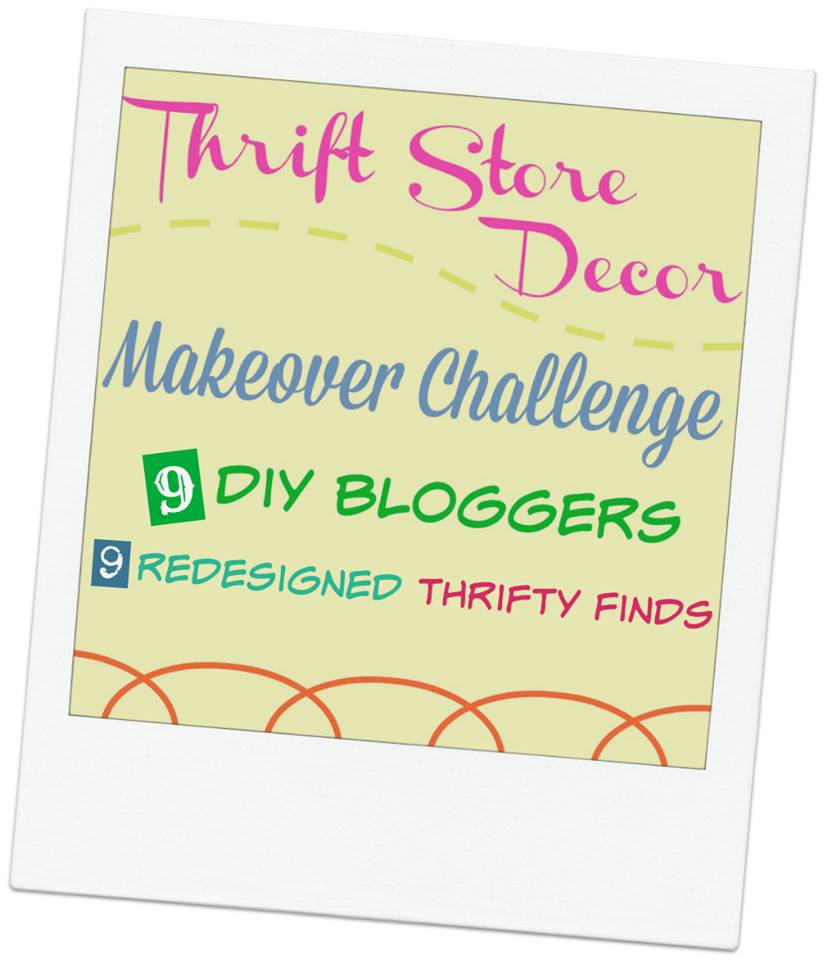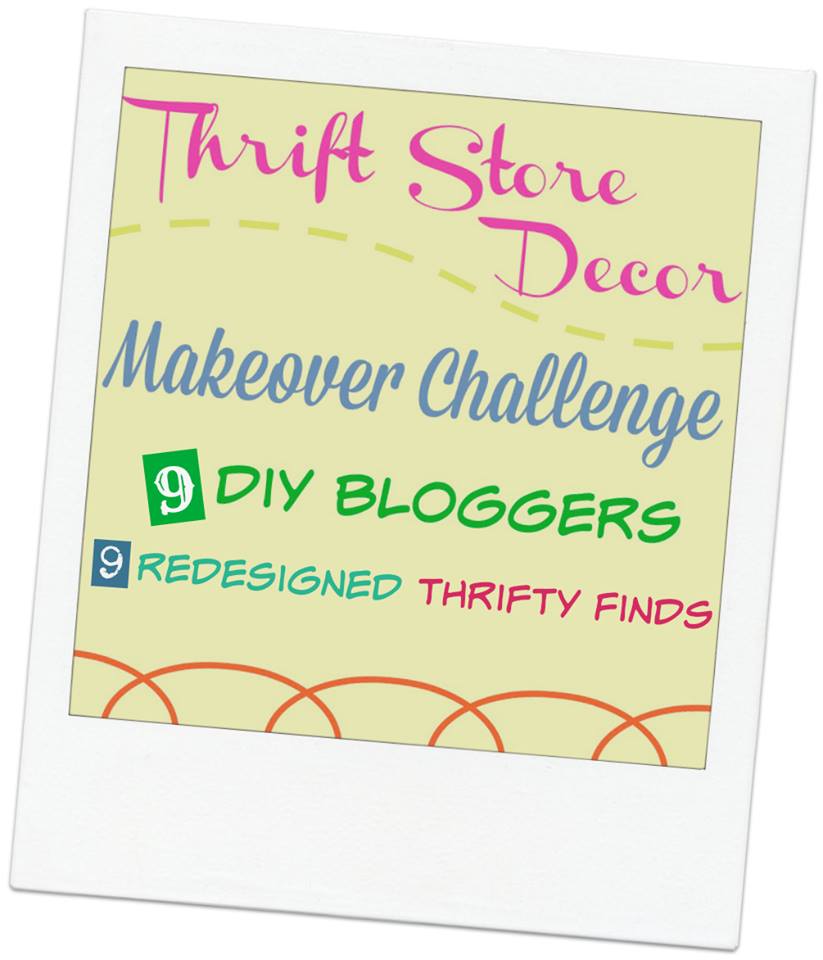 My Uncommon Slice of Suburbia (that's me)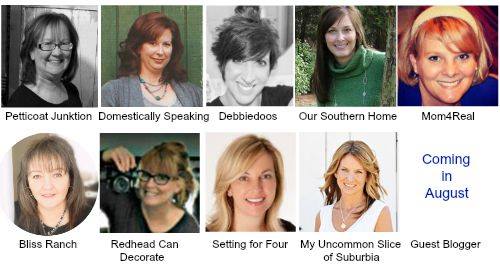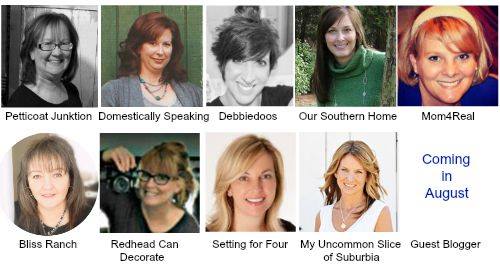 Thanks so much for stopping in today!