DIY Burlap Silverware Holder ~A Bountiful Harvest~
I love Thanksgiving for so many reasons;  food, friends, family, falling leaves, scents of cinnamon and pumpkin, leftovers but most importantly I love to reflect on all of our blessings.  This year especially I feel very grateful and appreciate everything I have, this mama doesn't take anything for granted! To make our guests feel loved, I created these DIY burlap utensil holders for Thanksgiving dinner. They  were quick to make and NO SEW!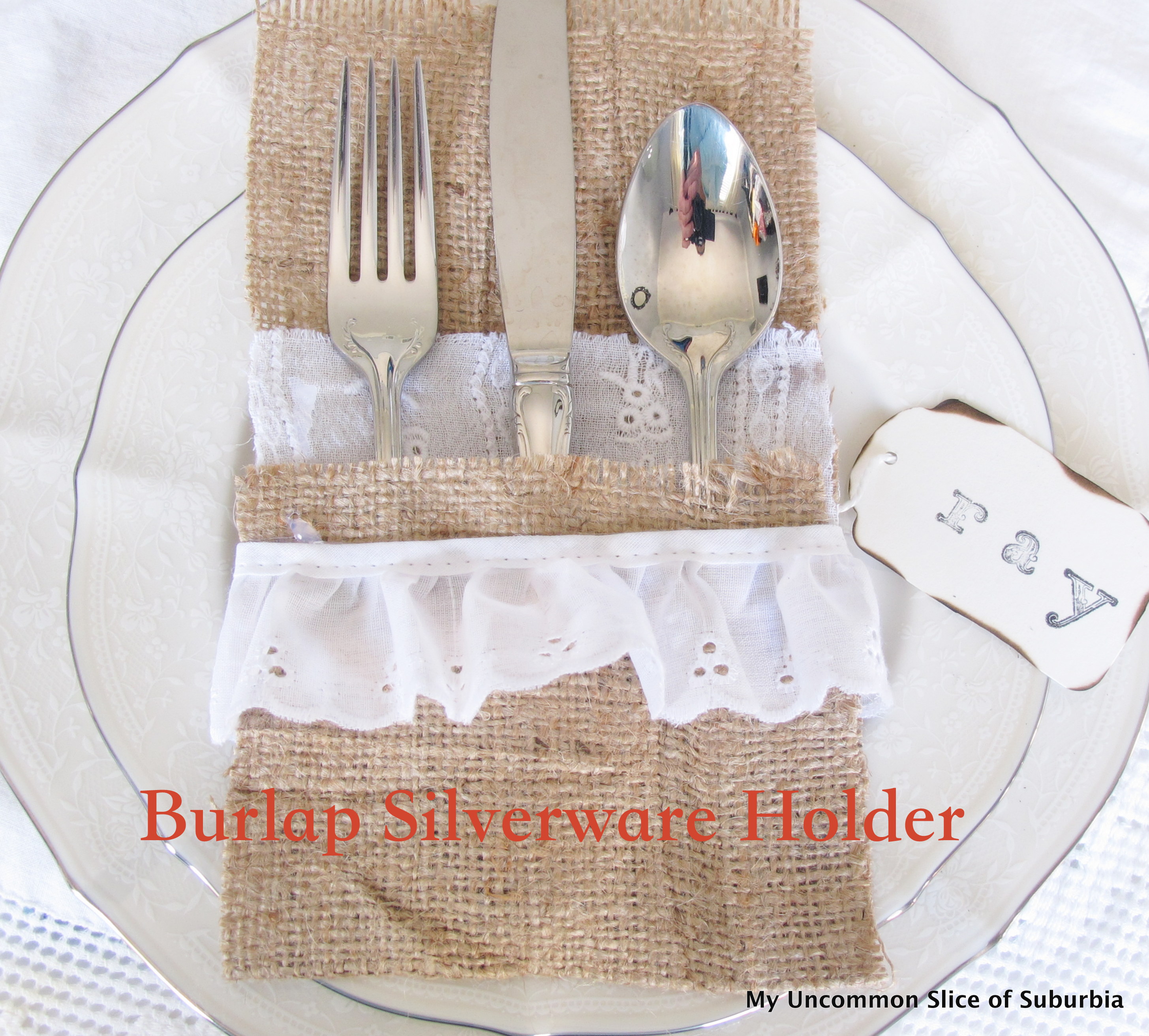 The best part, the fun doesn't stop here. I'm joining forces with 6 of my blog buddies to inspire you just in time for Thanksgiving.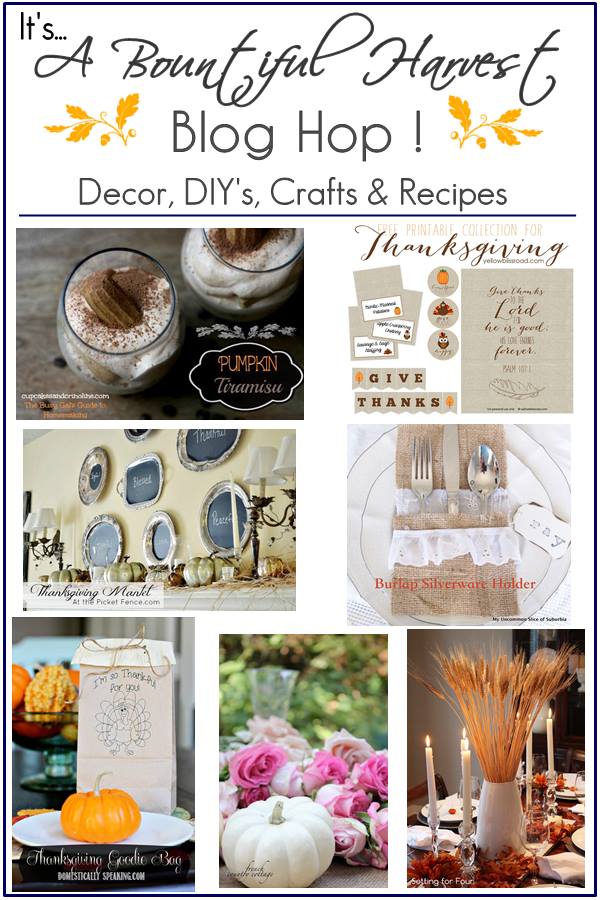 To make the silverware holder you need just a few supplies
Burlap 
Embellishments: ribbon, lace, buttons, etc. get creative!
Scissors
Hot Glue
Cut out a strip of burlap, approximately 6 inches wide by16 inches long but double check it is wide and long enough for your silverware. Iron the burlap out as best you can, if the wrinkles don't come out don't worry, this is a very rustic look.

From the top of the burlap measure about 3 inches down and add a piece of lace or eyelet material, hot glue it onto the burlap.  (don't worry if the bottem of the material is not cut staight, you wont be able to see it.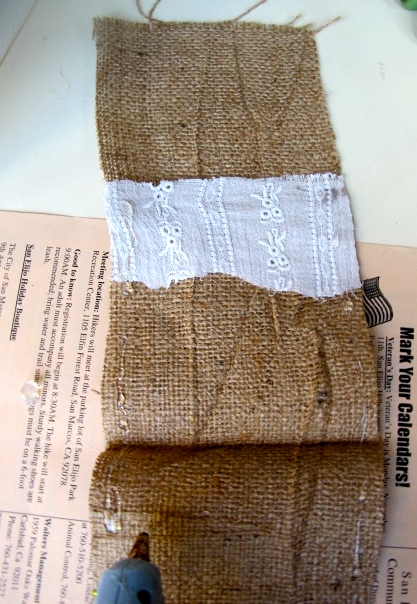 Bring the bottom of the burlap up about 4 inches and hot glue the sides together.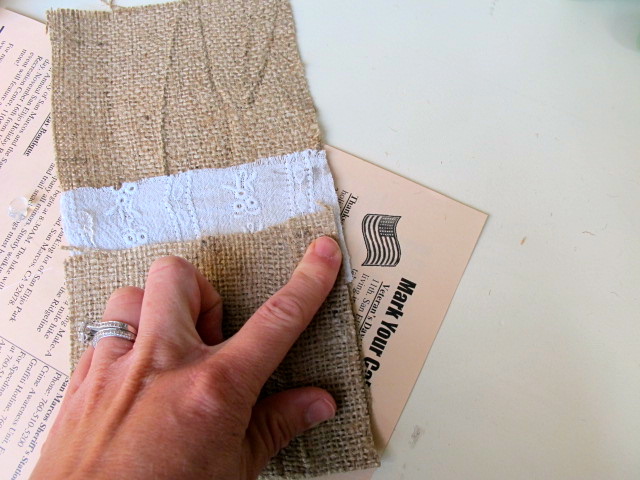 Next add a strip of lace with hot glue.  The glue may leak through so stick a piece of scrap paper in between so you don't glue the holder shut. (Pay no attention to the green hand, I did this 2 weeks before Halloween)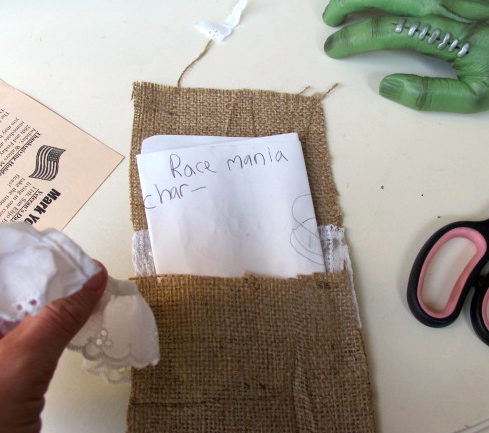 At this point you could add embellishments, I opted for a name tag.  I simply stamped the names onto a tag and aged it by burning the edges.  (make sure to do this over a sink so you can simply drop it if you don't blow the flame out in time)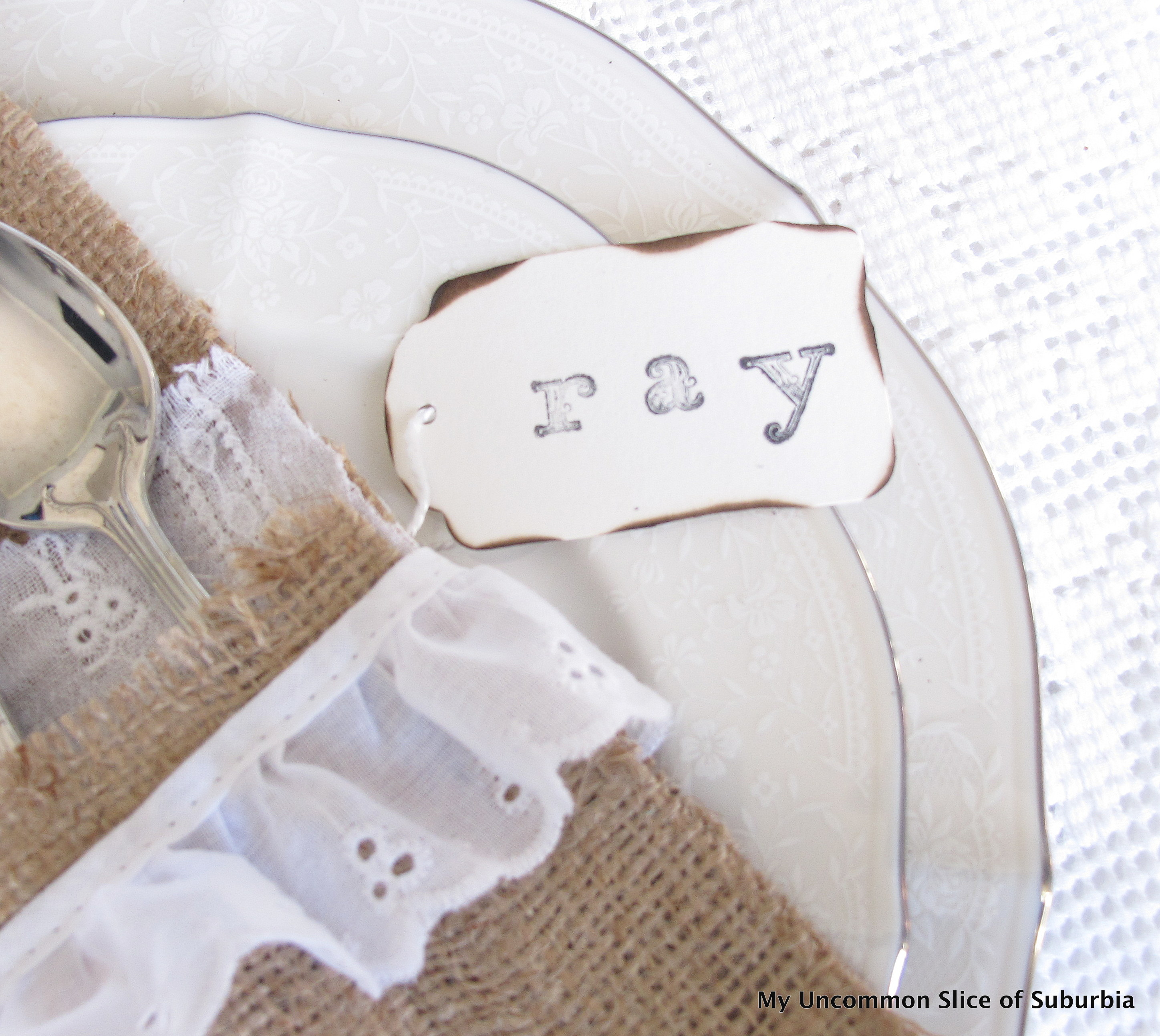 These will add the perfect touch to our Thanksgiving table!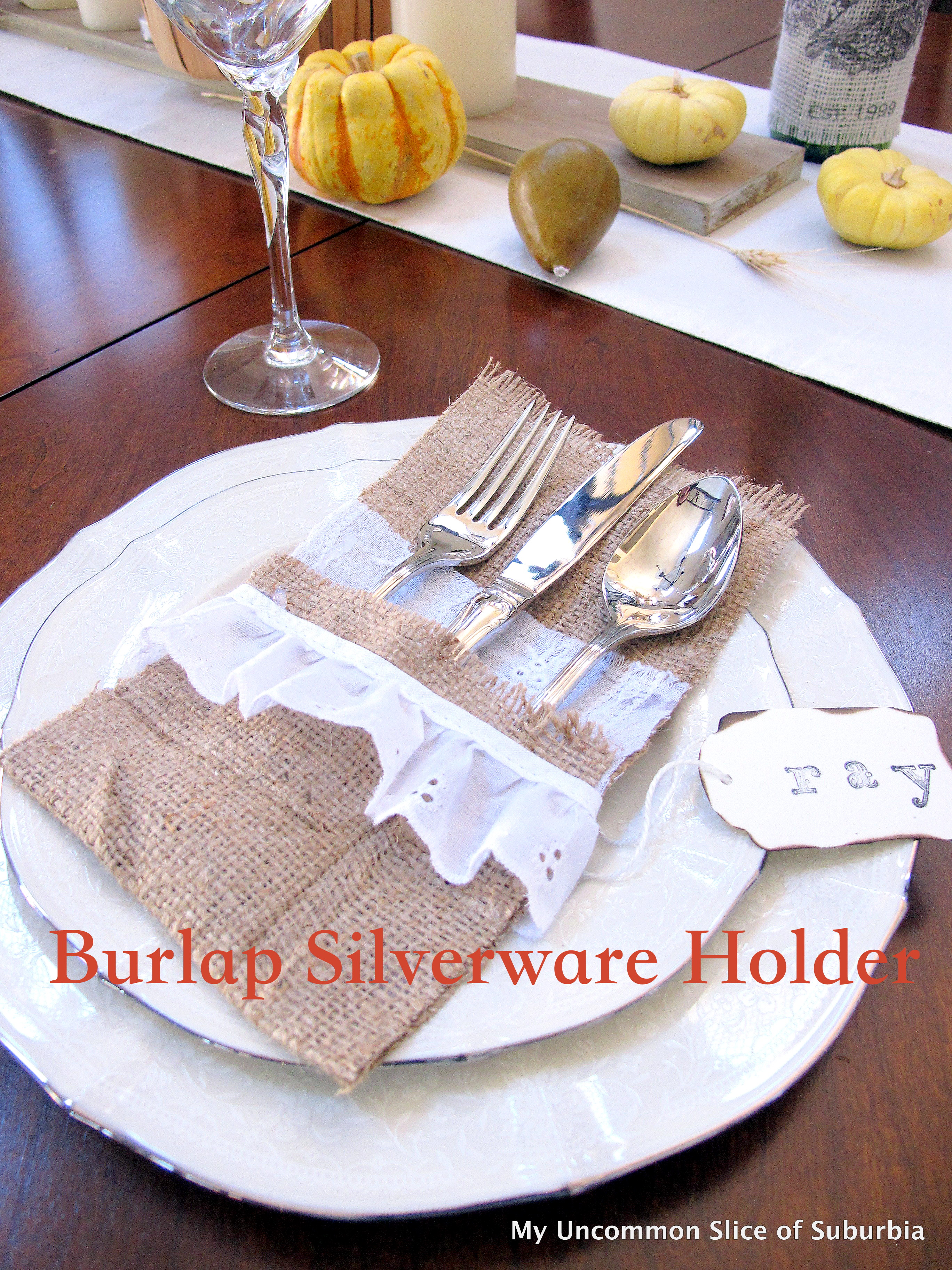 Ready for more Thanksgiving inspiration? Head on over to my friends, I promise you will be so happy you did!
Heather and Vanessa at At The Picket Fence
Mary Beth at Cupcakes and Crinoline
Maryann at Domestically Speaking
Courtney at French Country Cottage
Kristin at Yellow Bliss Road
Heather at  Setting for Four
Wishing you a wonderful weekend and thank you for taking a little moment of your day and spending it with me.