Delicious Turkey Chili Recipe
There is something about Fall that makes me want to pull the crock pot out and make delicious chili and mouth watering soups.  Today I'm sharing one of my all time favorite Turkey Chili recipes I have perfected over the years plus it's healthy!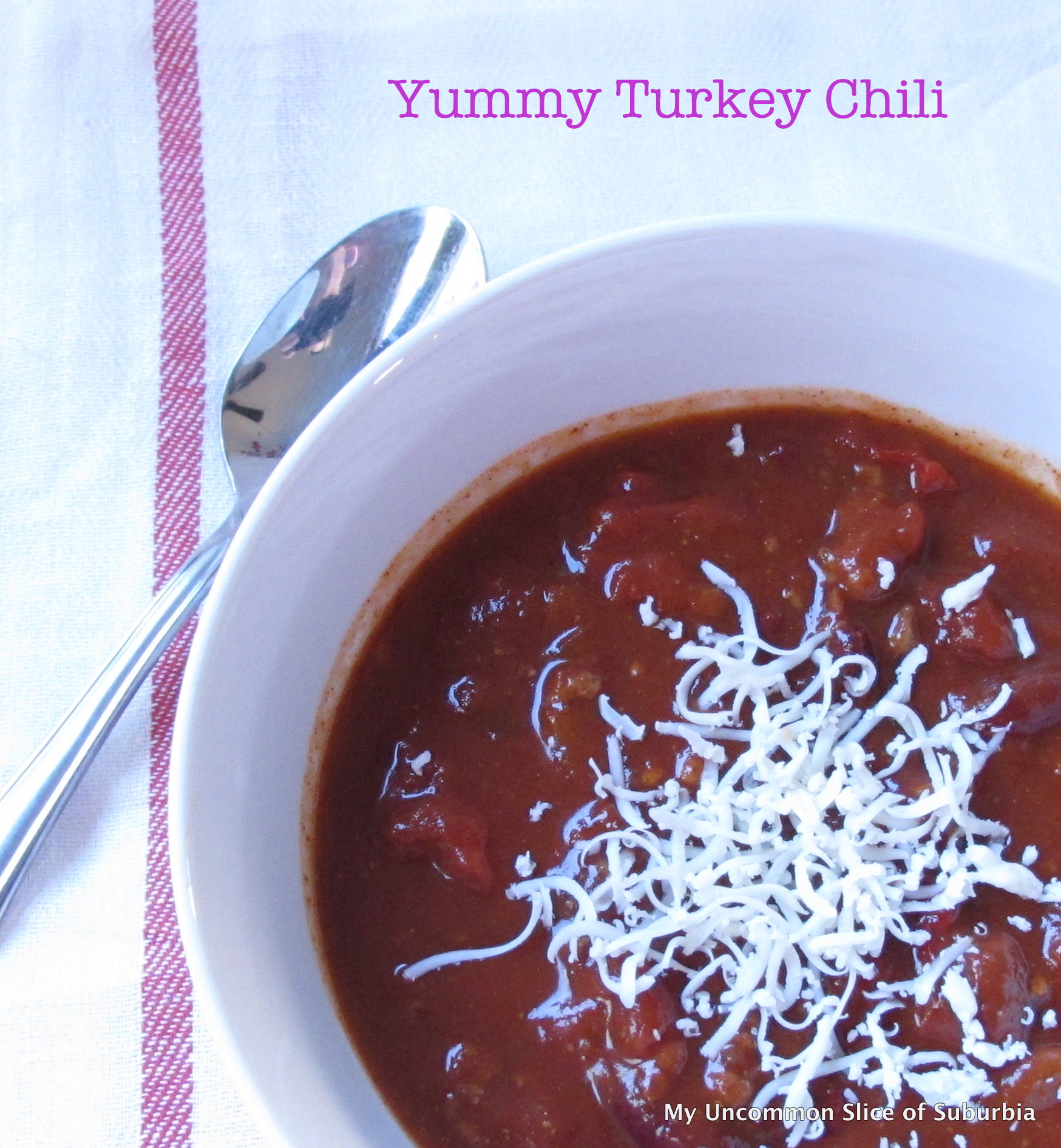 I double this recipe and freeze half of it for a perfect mid week meal
Ingredients
1 tablespoon olive oil
1 cup chopped sweet onions
2 tablespoons minced garlic
1/2 cup chopped yellow/red or green bell peppers
1 pound ground turkey
1 (28-ounce) can crushed or diced tomatoes, undrained
1 (12-ounce ) can tomato sauce
1 (16-ounce) can red kidney beans, drained and rinsed
1 (16-ounce) pinto beans, drain and rinsed
1 tablespoon chili powder or more  (I add about 6 tablespoons)
1 Tablespoon Cayenne
2 tablespoon cumin
1/2 tablespoon Coriander
1 Tablespoon Chipotle Chili Pepper
1 tablespoon sugar
1 Tablespoon Smoked Paprika
1 cup low-sodium chicken stock
1/2 teaspoon garlic powder
Pinch of salt
1 teaspoon dried basil
1/2 teaspoon dried oregano
Optional:  I like adding a dash of red wine and hot sauce for flavor, if the chili is too thick I add water if not thick enough I add a small can of tomato paste.  If you are not a fan of smoke flavor you can leave the Chipotle out and use regular paprika.
Directions
I add everything into the crock pot except the onion, bell peppers, garlic and turkey. Heat a heavy bottomed pot over medium-high heat,  add the olive oil, onions, bell pepper and garlic,  Sautee for about 10 minutes and add to the crock pot.  Next brown the turkey meat and add to the crock pot.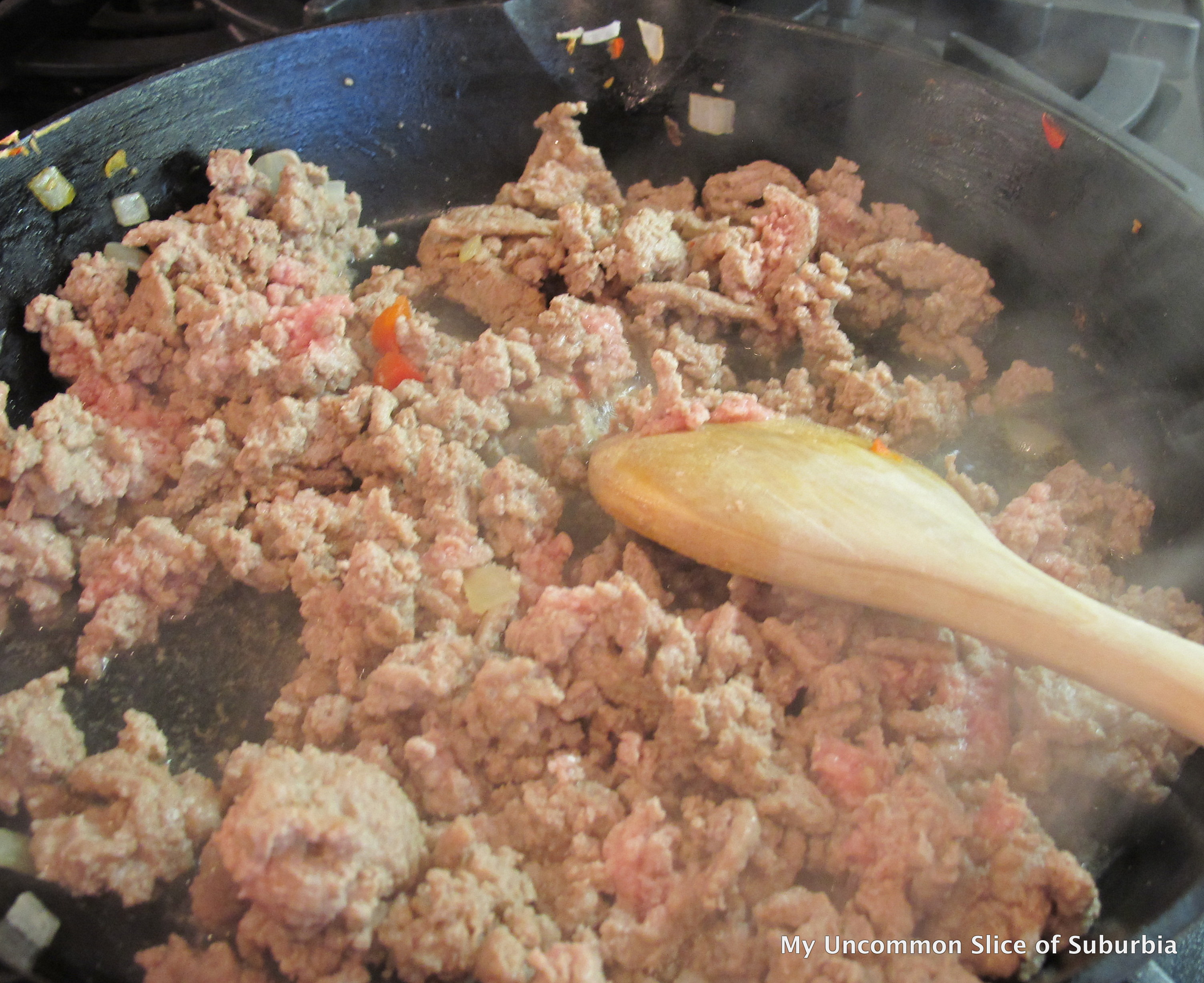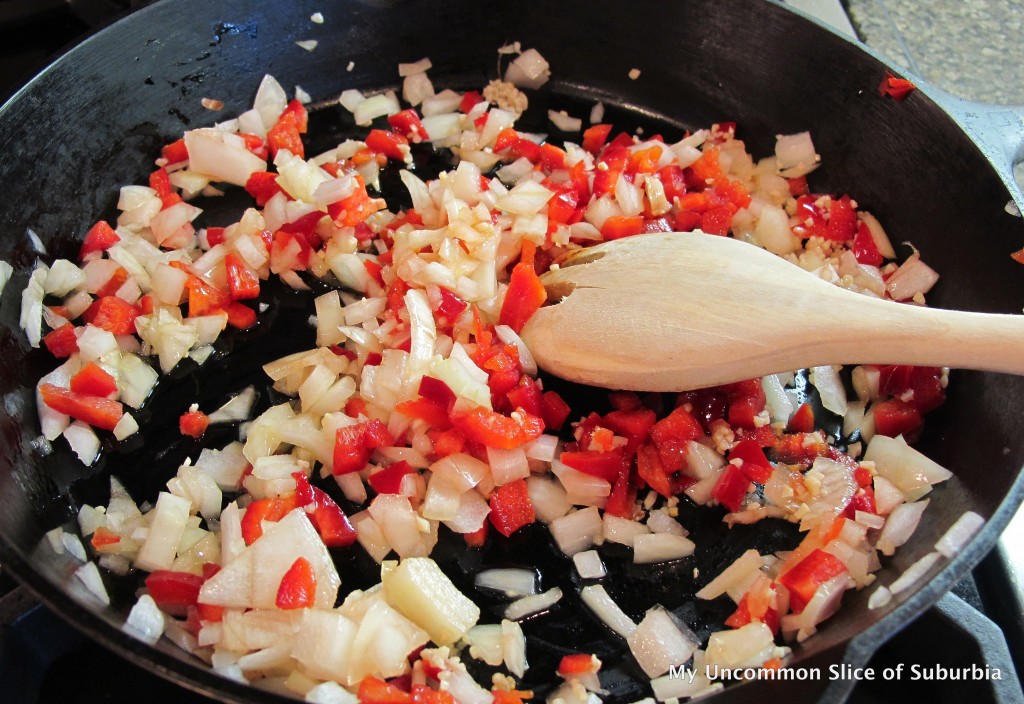 This is the part where you can walk away and let the crock pot do it's magic for about 5 hours.  Taste and add additional spices as needed.  Garnish with all your favorites; cheese, chips, sour cream and cilantro.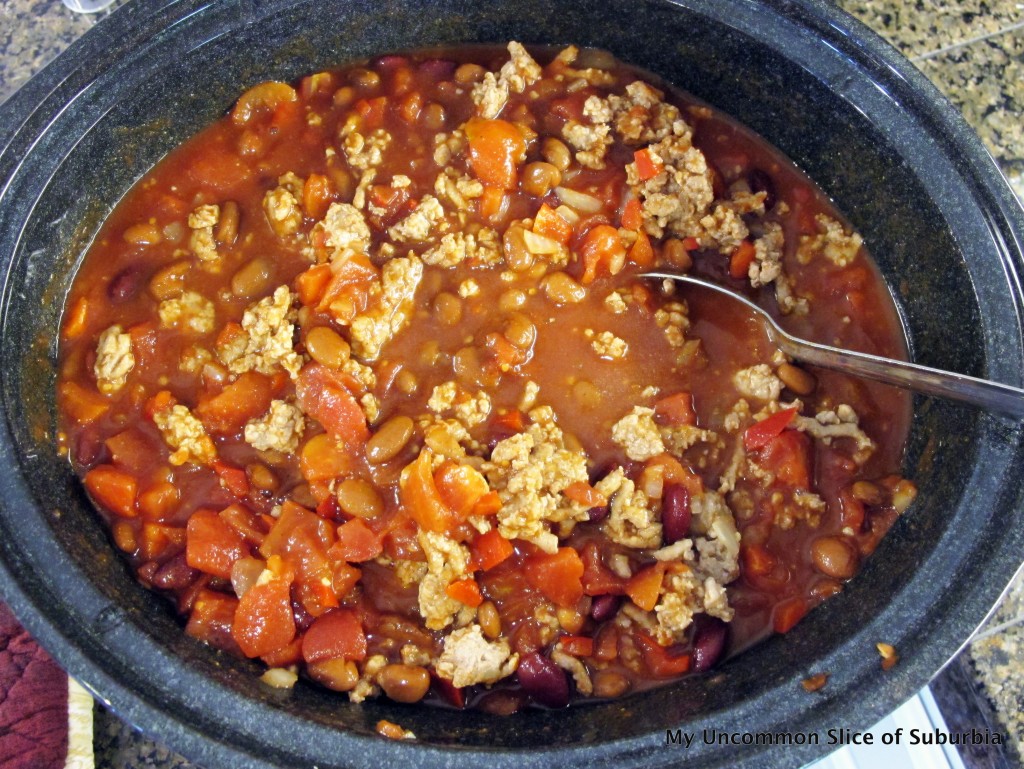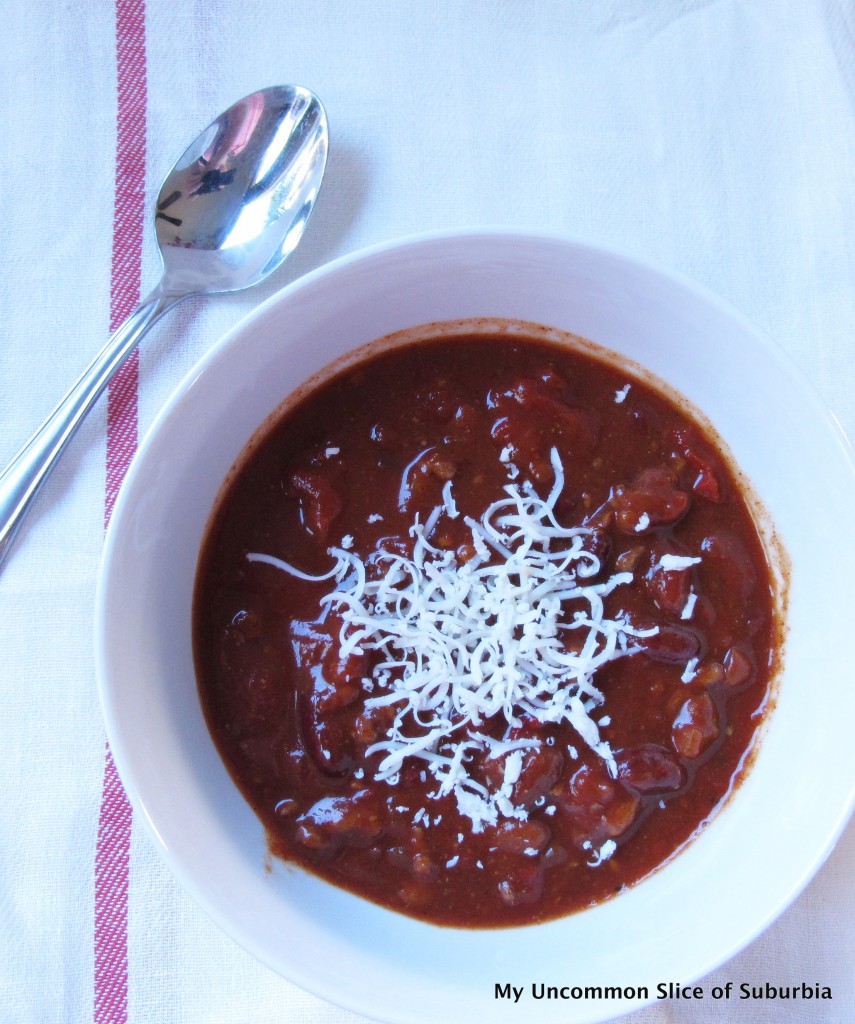 Guaranteed to warm you up and fill your belly on a cold winter day.
~Enjoy~