Elevate your appetizer game with our delicious Caprese Skewers recipe. Experience the perfect combination of fresh mozzarella, juicy cherry tomatoes, and aromatic basil, all beautifully presented on skewers. Our easy-to-follow instructions will guide you in creating these elegant and flavorful bites, perfect for parties, gatherings, or a simple indulgence. Prepare to impress your guests with this classic and refreshing appetizer.
These caprese skewer appetizers are so simple to make, delicious, healthy, and guaranteed to impress!  It's an easy grab-and-go appetizer with 4 Ingredients,  perfect for a last-minute gathering.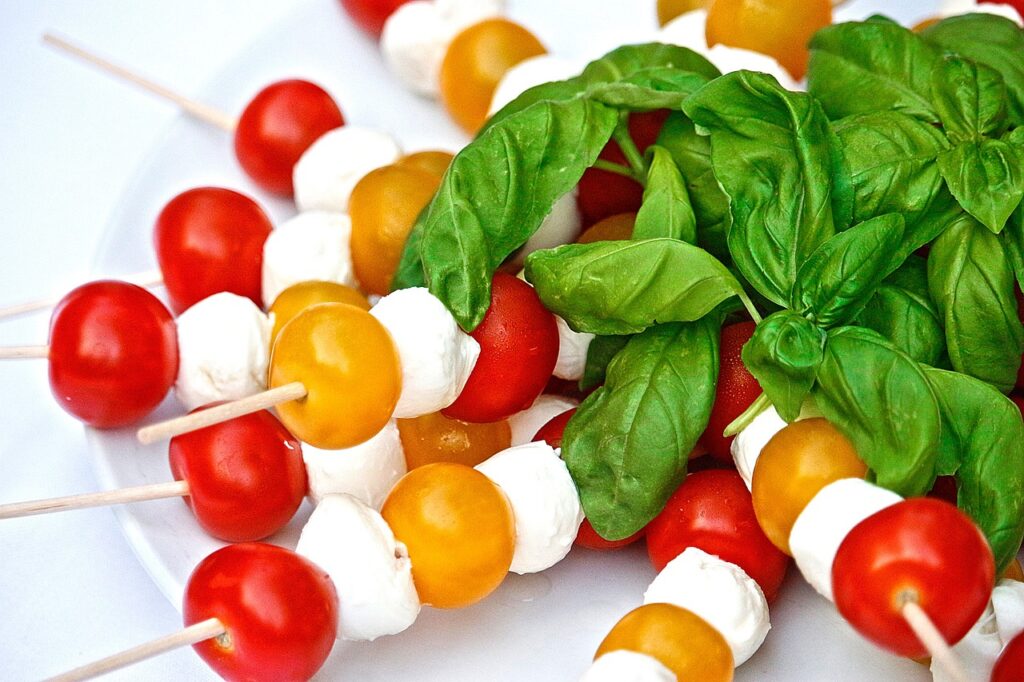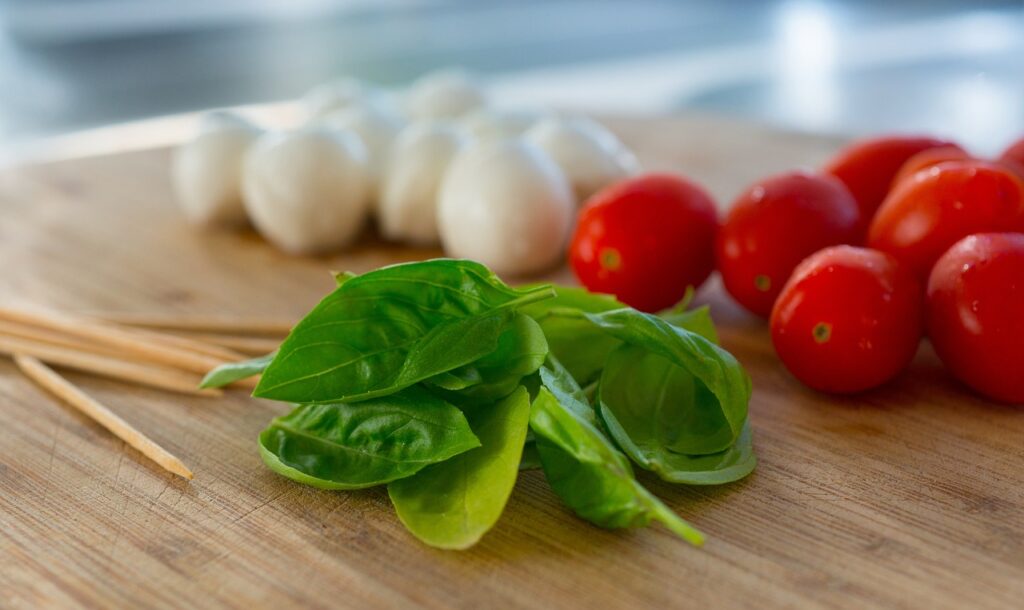 Ingredients
1 container cherry tomatoes (aprox 20)
1 container of Mozzarella balls, marinated in olive oil and spices (I buy mine at Trader Joe's)
Fresh basil leaves
Toothpicks
Balsamic glaze (Trader Joe's)
(optional pepper)
Place 1 cherry tomato on the toothpick, followed by a Mozzarella ball, and then the basil.
Drizzle the balsamic glaze over the top of the skewers and refrigerate until ready to serve.
Another option is to make a Caprese salad, use larger tomatoes like Roma, slice them, and add the sliced mozzarella and drizzle with balsamic glaze, so yummy!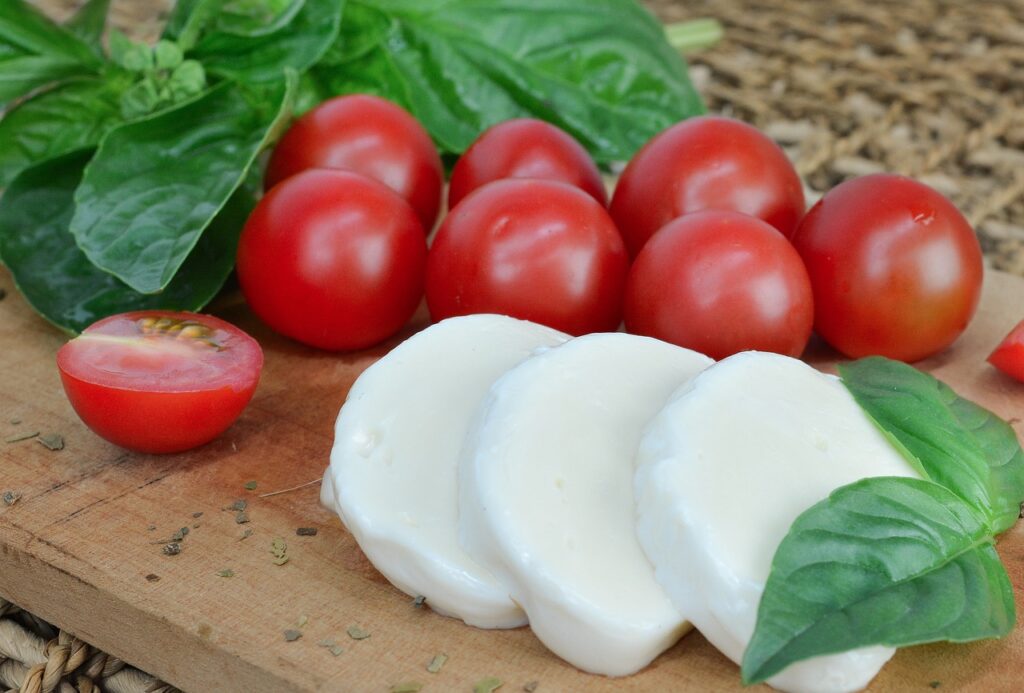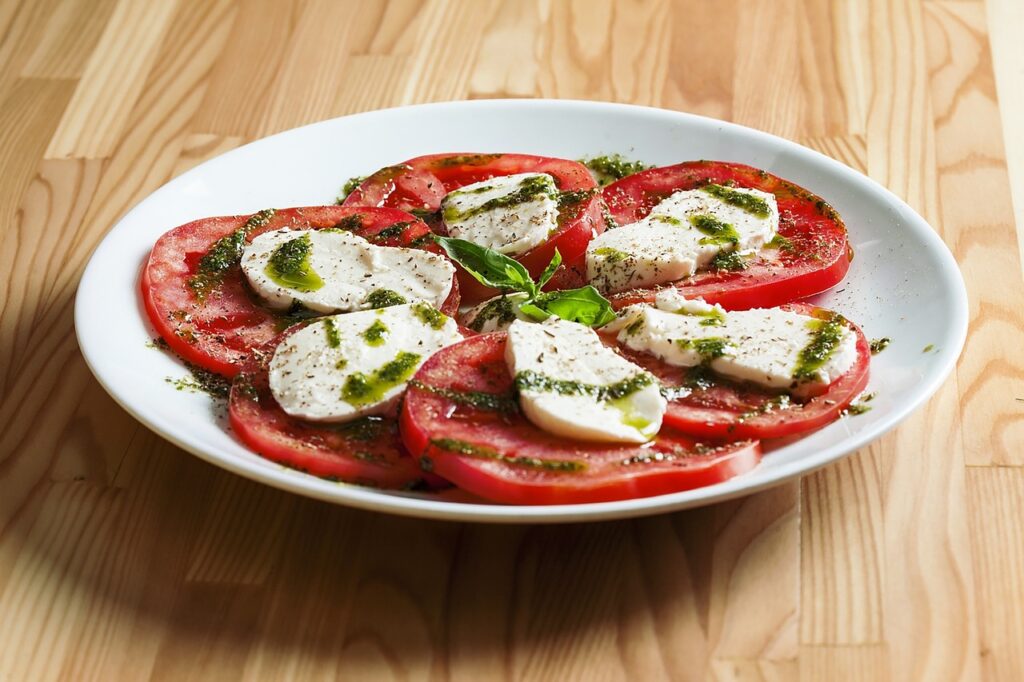 I love anything caprese, the combination of mozzarella, fresh basil, and tomatoes is so delicious it's also my favorite pizza!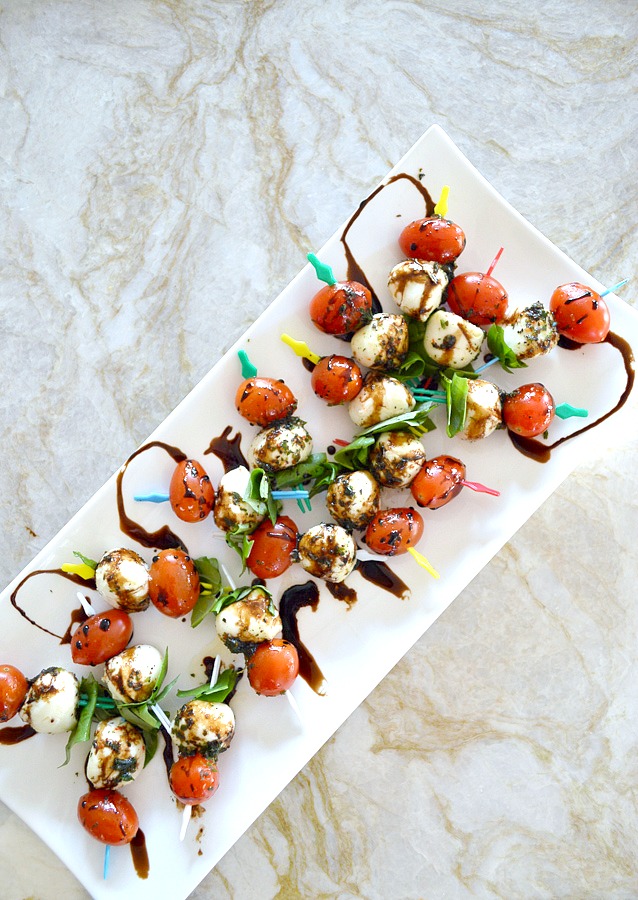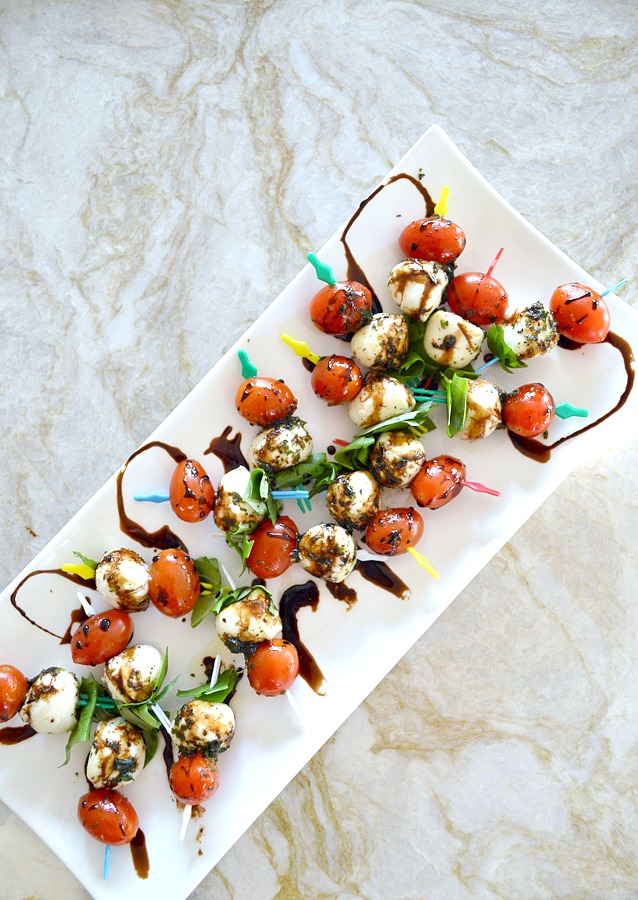 These are even more flavorful when I can pick the tomatoes and basil from our garden but still just as delicious when purchased at the store!
Enjoy