I still remember the first time trying the Lettuce Wraps from PF CHangs, I was in heaven! I knew somehow I had to duplicate the recipe so I could enjoy them in my own kitchen!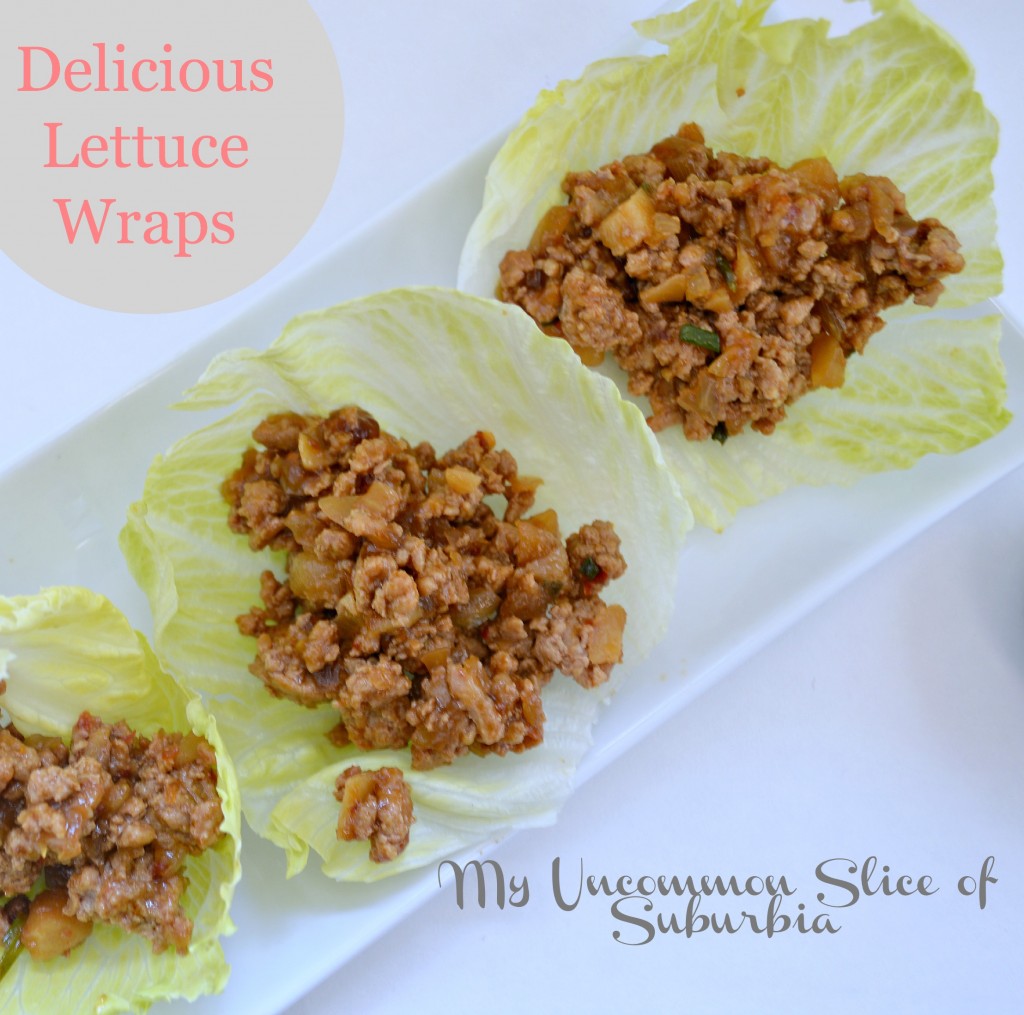 Inspired by a recipes found around the web, I altered and created this recipe for delicious lettuce wraps, even the kids love them!
Ingredients
16 Lettuce leaves
1 pound lean ground turkey
1 tablespoon cooking oil
1 large onion, chopped
1/4 cup hoisin sauce (I add a little more for flavor)
2 cloves fresh garlic, minced
1 tablespoon soy sauce
1 tablespoon rice wine vinegar
2 teaspoons minced pickled ginger
1 Tbs Chile paste (you can add more or less depending on how spicy you would like it)
1 (8 ounce) can water chestnuts, drained and finely chopped
1 bunch green onions, chopped
Sauce
1 Tsp sesame oil
2 Tbs soy
2 Tbs rice vinegar
1 Tbs chile paste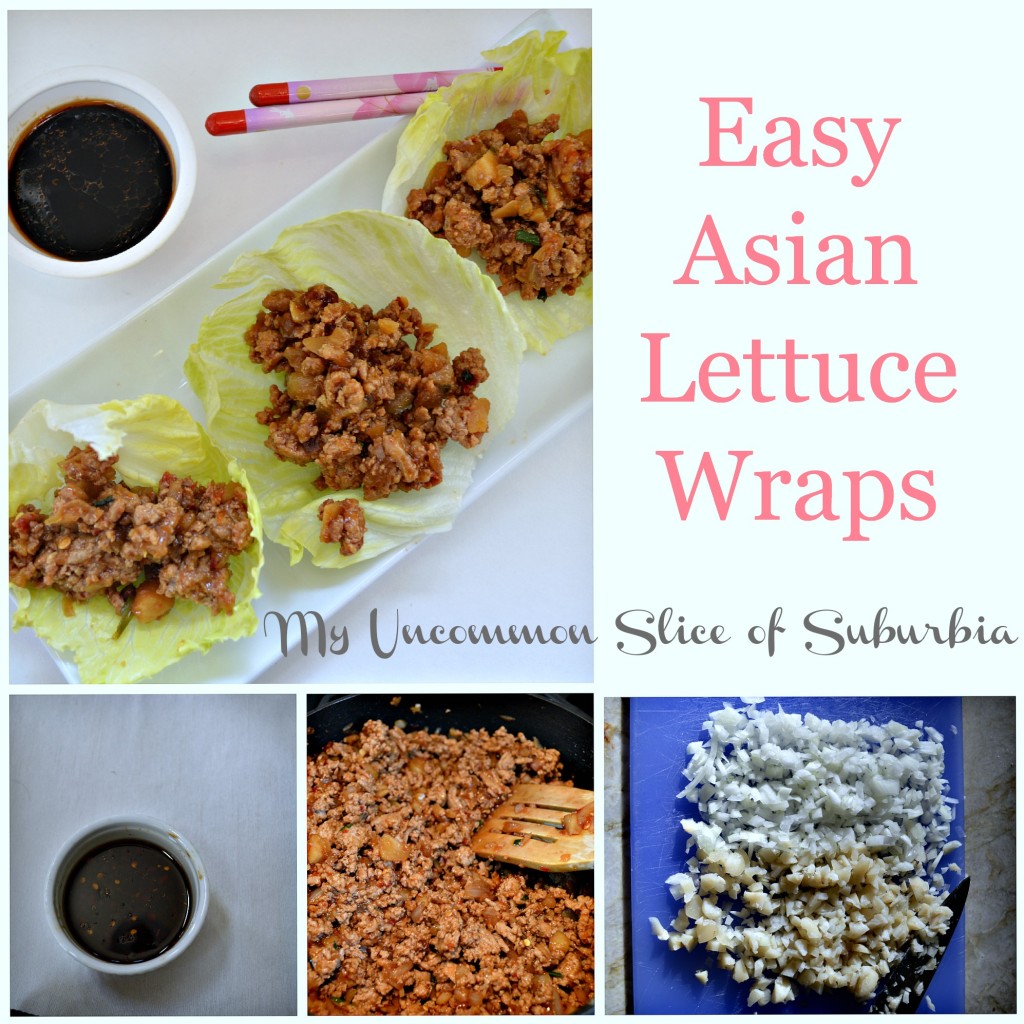 Directions
Rinse whole lettuce leaves and pat dry and set aside.
Heat a large skillet over medium-high heat. Cook turkey in skillet untill browned and crumbly, 5 to 7 minutes. Drain and transfer to a bowl. Cook and stir onion in the same skillet for about 5 to 10 minutes. Stir hoisin sauce, garlic, soy sauce, vinegar, ginger, and chile paste into onions. Add water chestnuts, green onions, sesame oil, and cooked turkey; cook an additional 2 minutes.
Add the meat mixture in the center of each lettuce and serve with the sauce on the side.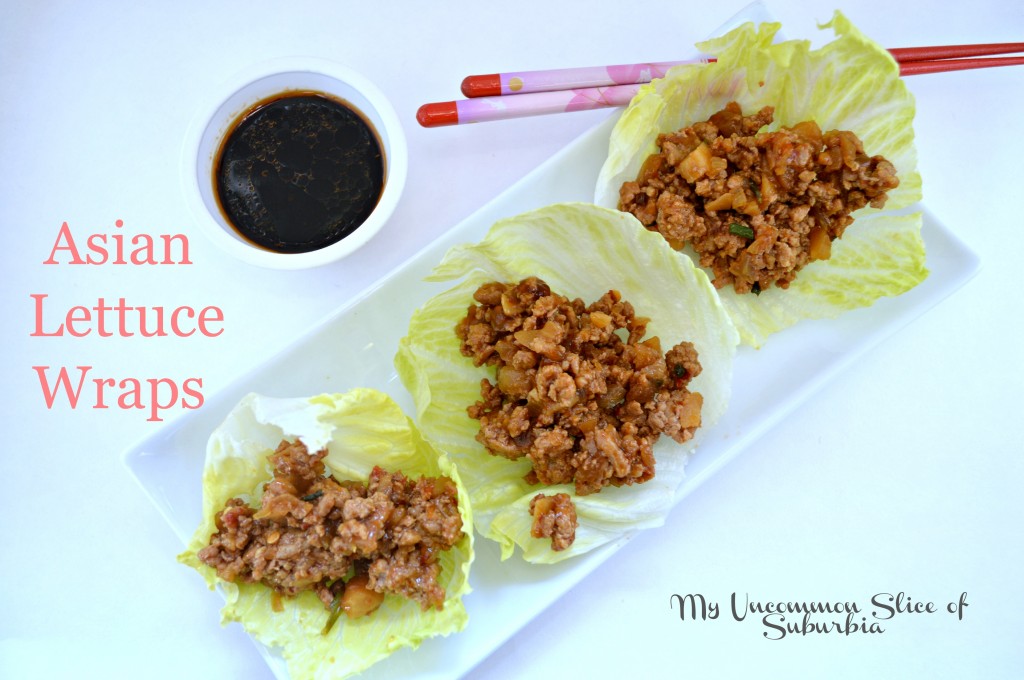 Now we can enjoy these delicious wraps anytime! Thanks for stopping in today, have a fabulous day, we are off to the Del Mar Fair!