Our youngest two boys received a mini makeover in their bedroom by updating their paint and carpet last week.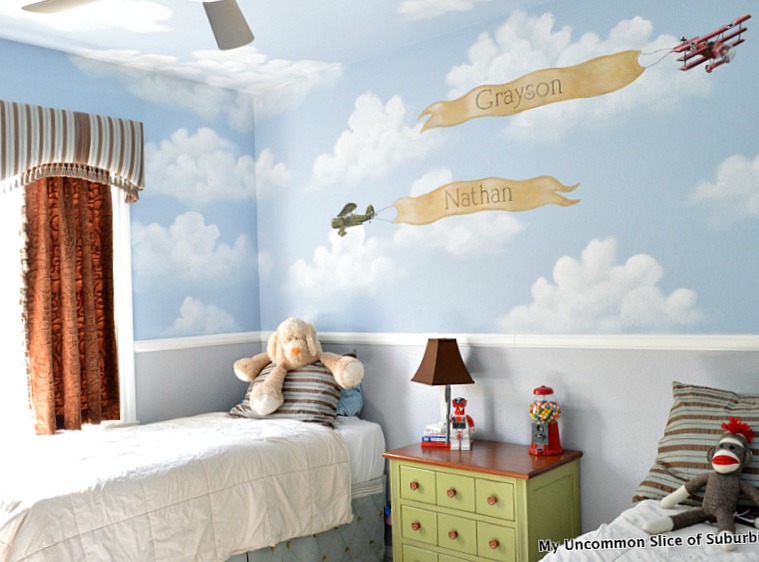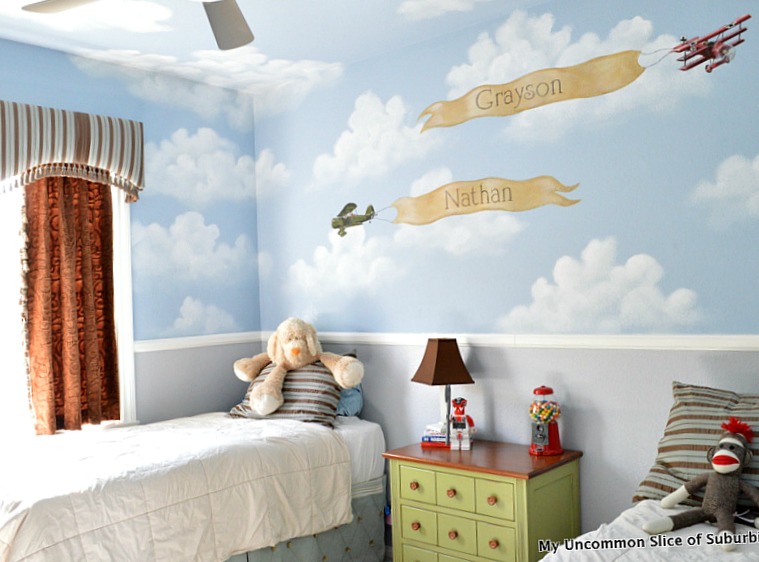 The carpet replacement was planned.  The fresh coat of paint wasn't exactly planned but we learned a lesson the hard way. Don't paint one boys room unless you have every intention of painting the other boys room.
Mom, that's not fair, why does he get new paint and I don't
Mom, I really like the color grey too
Mom, my room looks babyish with the green
Mom mom mom mom
OK, we will paint your room gesh.
When they replaced the carpet last week we had to move all the furniture out and to save money we ripped out the gross carpet ourselves.  So we quickly went to work painting the lower half below the chair rail a beautiful shade of Revere pewter by Benjamin Moore.
This was the easiest paint color I have ever picked out, you know why?  My girlfriend had purchased it in the wrong sheen for her house and said, here take it!  It matched up perfectly with the sky blue, easy peasy! (have no idea what color we used, sorry)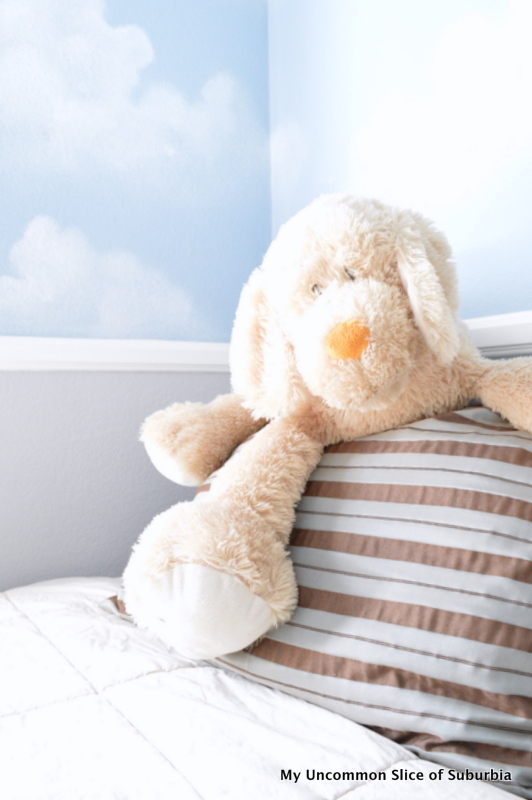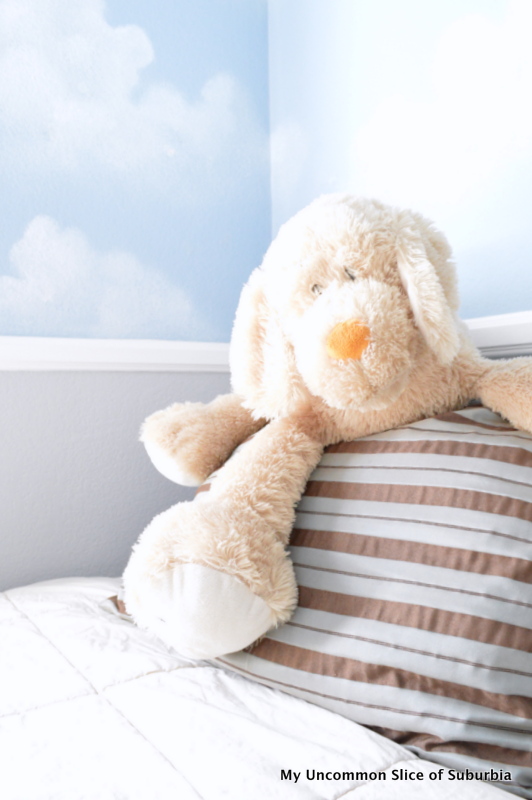 Somehow without planning it out everything tied itself together on it's own.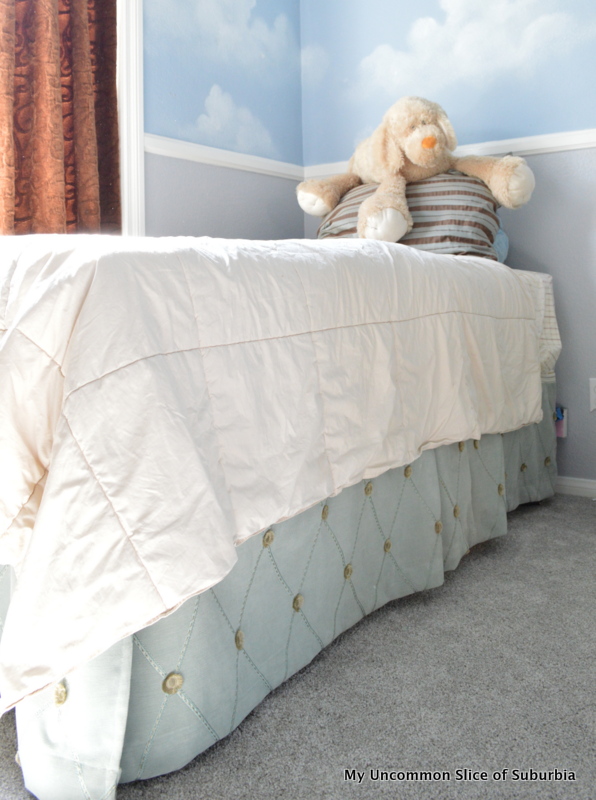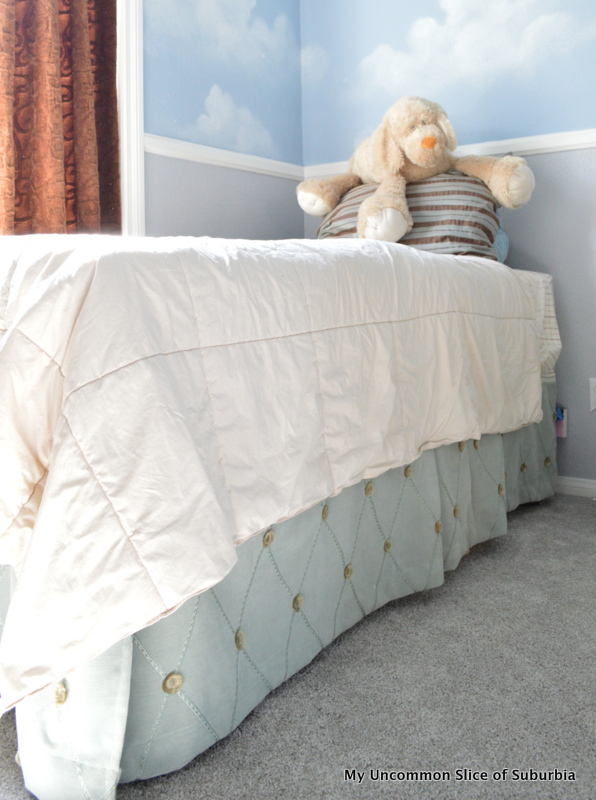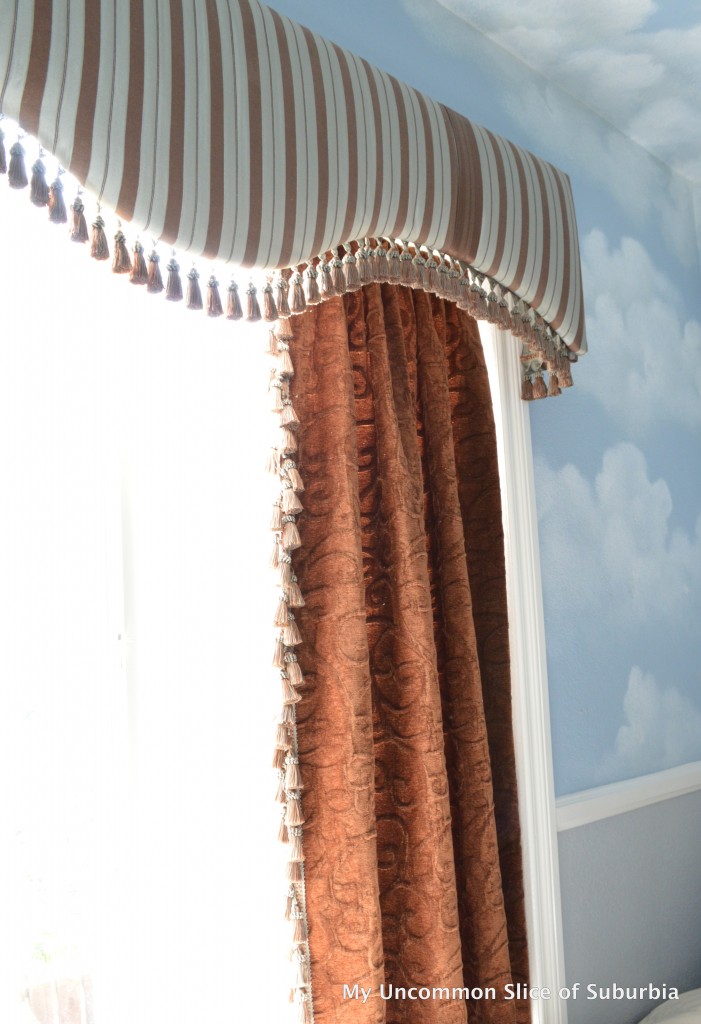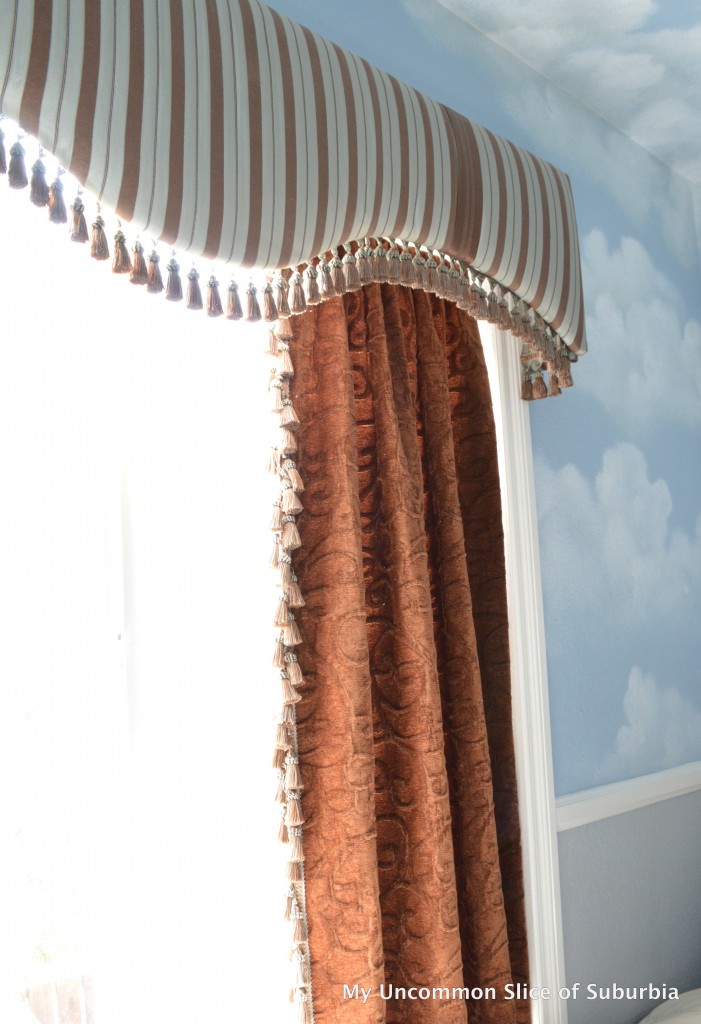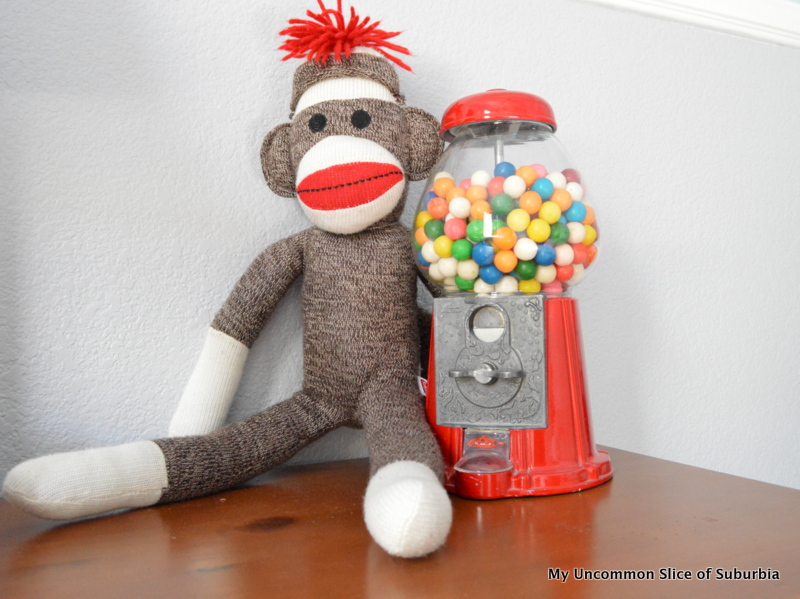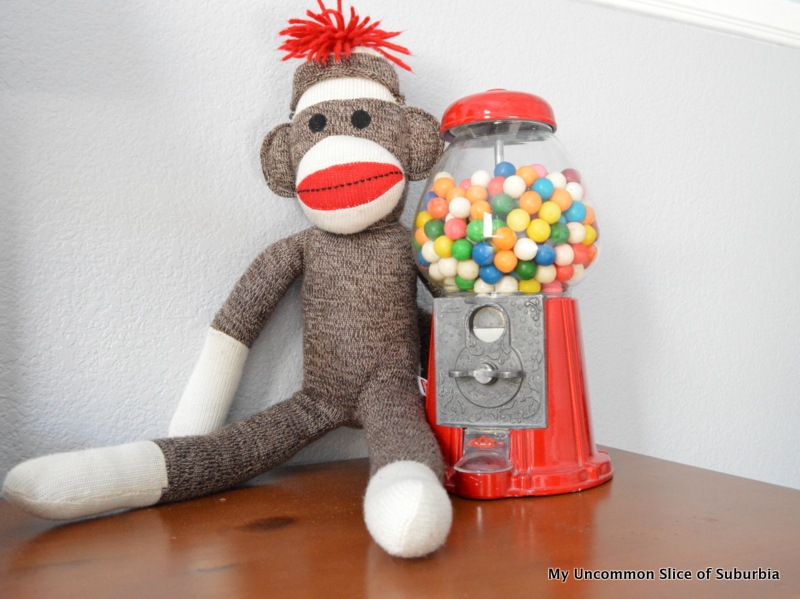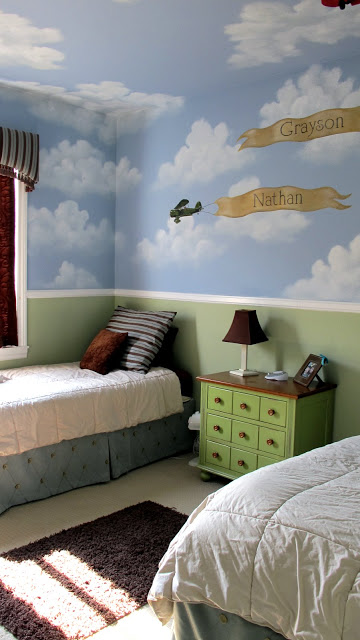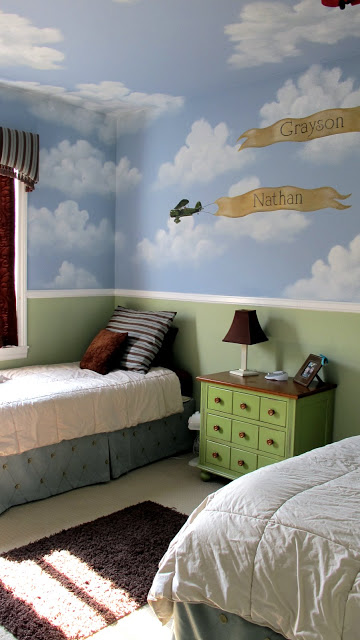 And the after, crazy how a coat of paint can completely update and modernize a room instantly. Most importantly, the boys are happy!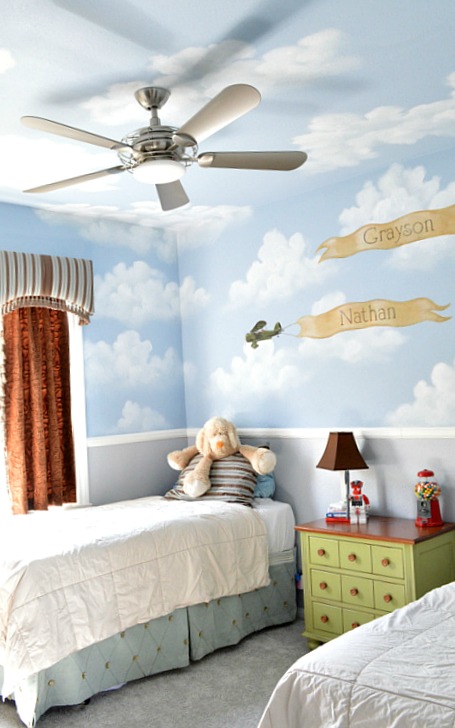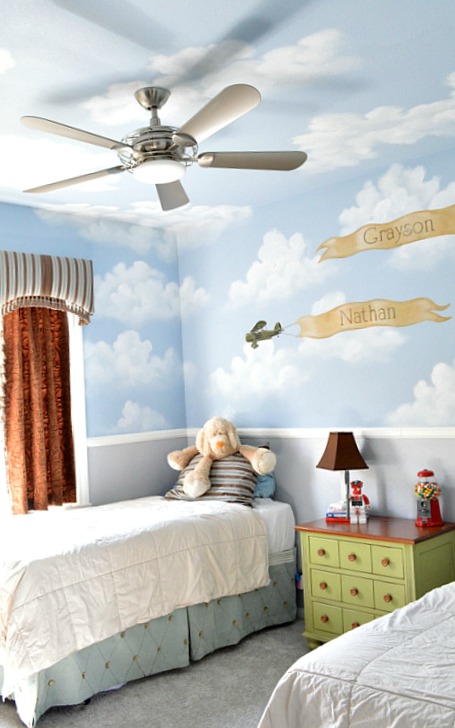 Drapes , pillows and Bedskirt made by my Mother-in-law and self.
Bedding purchased at Target (years ago).
Celling Fan from Home Depot. (years ago)
~Thanks for stopping in today~