Tween boy bedroom makeover
Our oldest is going to be turning 12 this Summer, how that happened I'm not sure.  It seems like yesterday I was designing the nursery and 6 months pregnant.  His room has gone from an office to a toddler room shared by two and then into a boys surfer themed room.  He was ready for an update.  Thanks to Icon Wall Stickers and a couple coats of paint we are halfway there!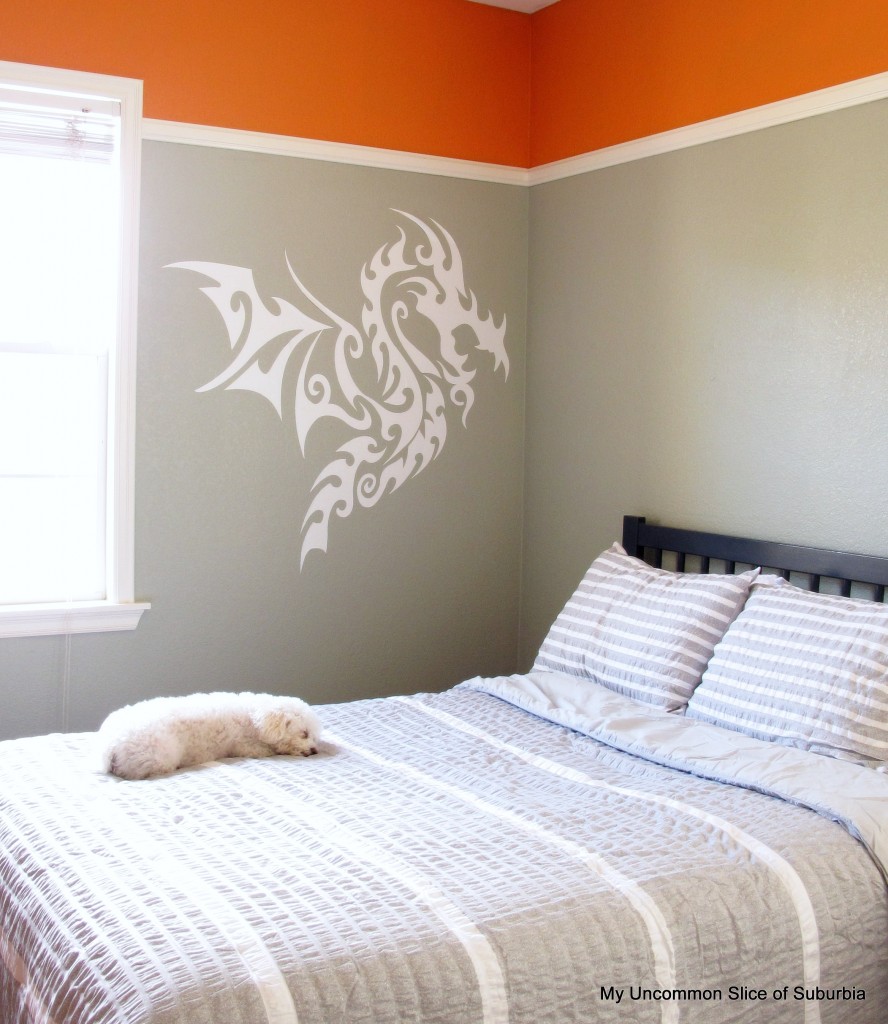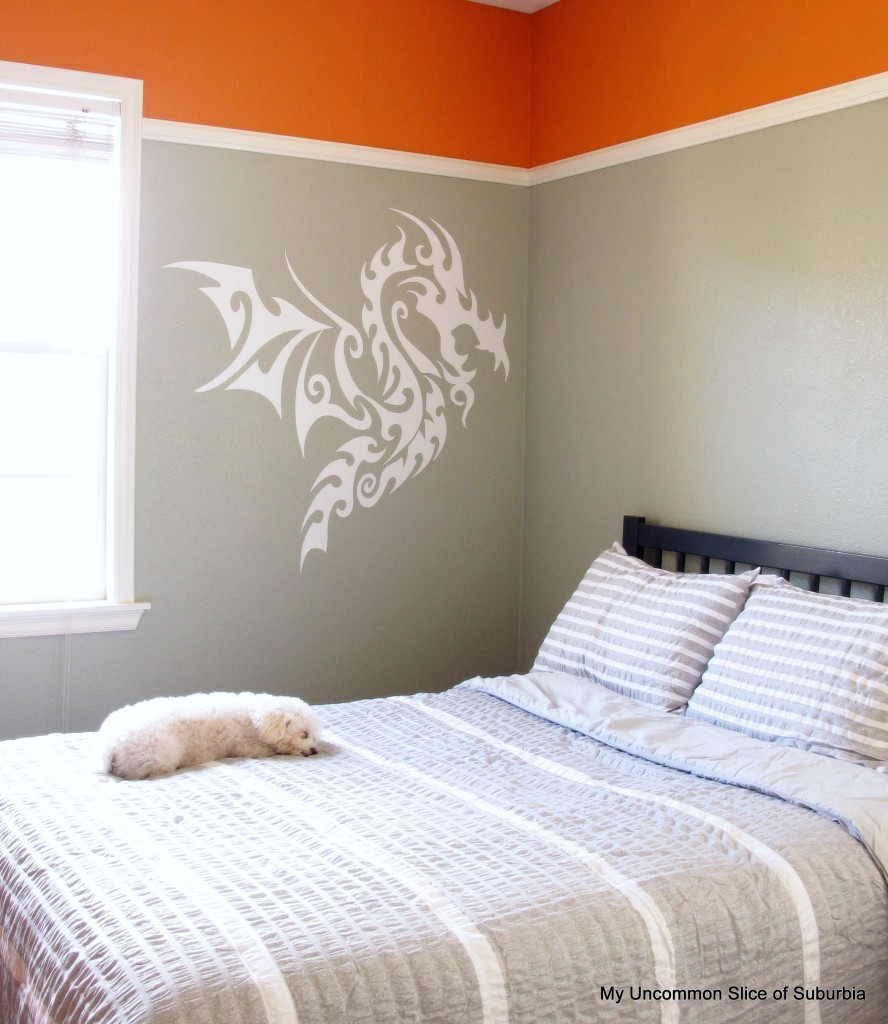 I wanted his room to not just be meant for sleeping. I wanted it to reflect his own style, a place to hang out by himself or with friends.  A room that he will still love in 5 years so we went to work.  He picked out his own colors,  I was a little nervous about the oragne but it is growing on me  and he loves it which is all that matters.
Next he decided on a dragon vinyl from Icon Wall Stickers, very masculine and really cool if you ask me!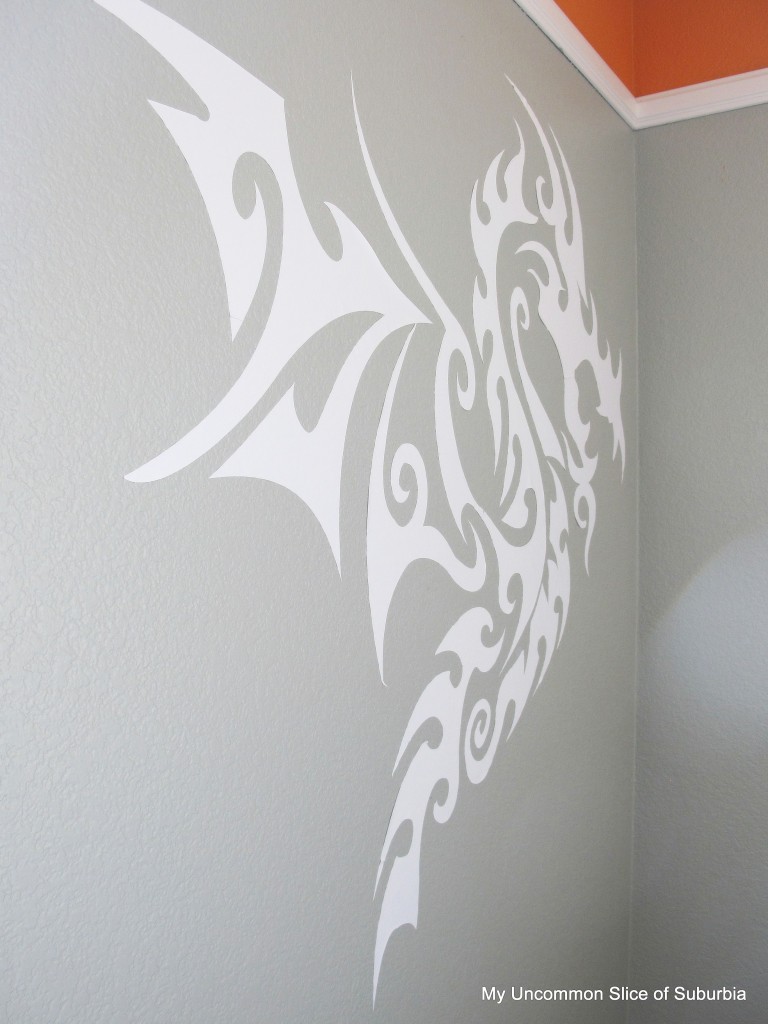 Each stencil comes with directions but they also have videos' and tutorial on their web site. I was able to put the wall sticker up in a matter of about an hour and 30 minutes,  which isn't bad considering how massive this thing is.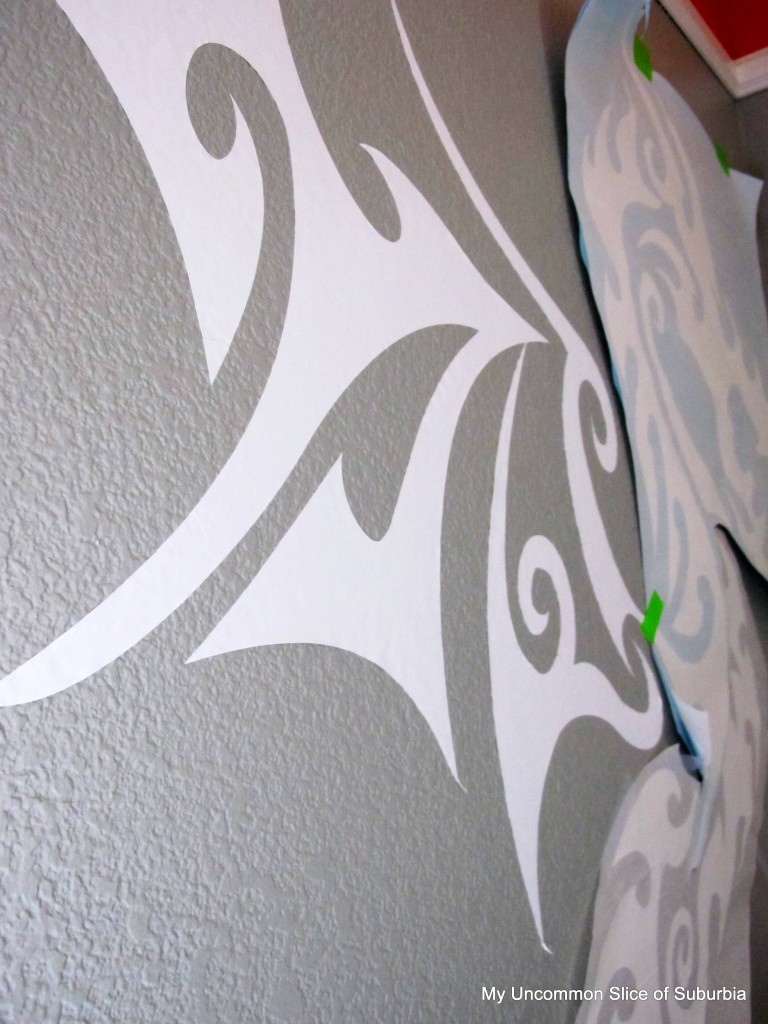 They are a fantastic way to add a little customisation to your decor without spending big bucks and rest assured that these stickers don't peel the paint when removing them.
~Lets take a look back at the before~
(Sorry I snapped away after I took all the surfer plaques off the wall)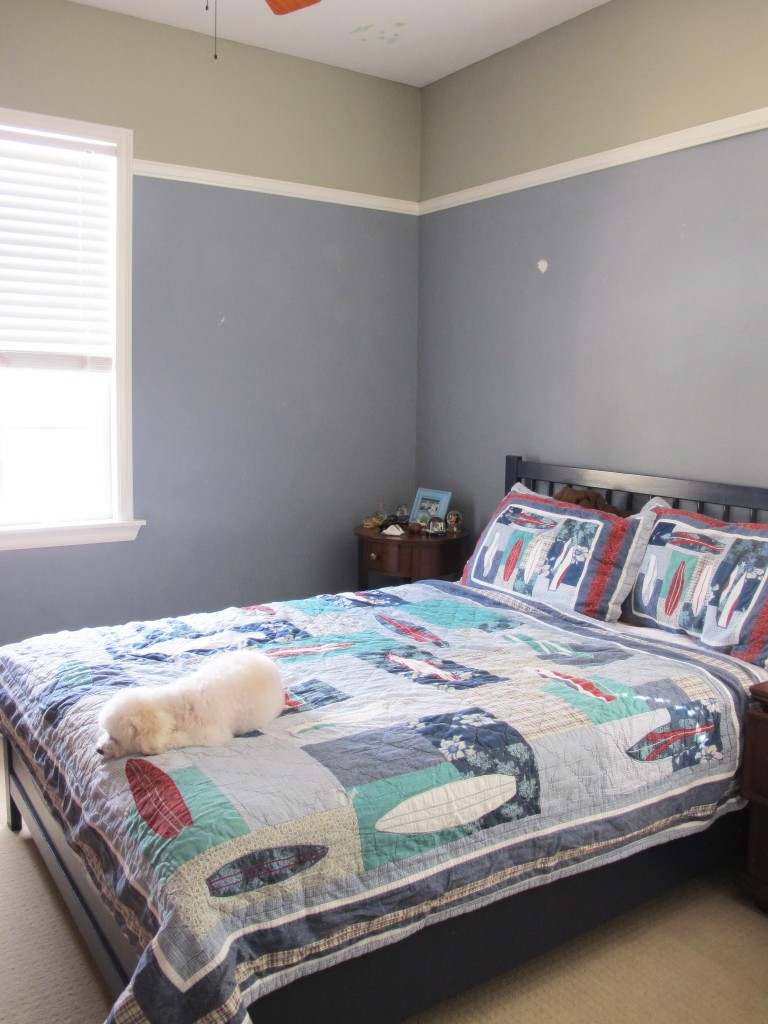 After
Making it a family event makes it more fun!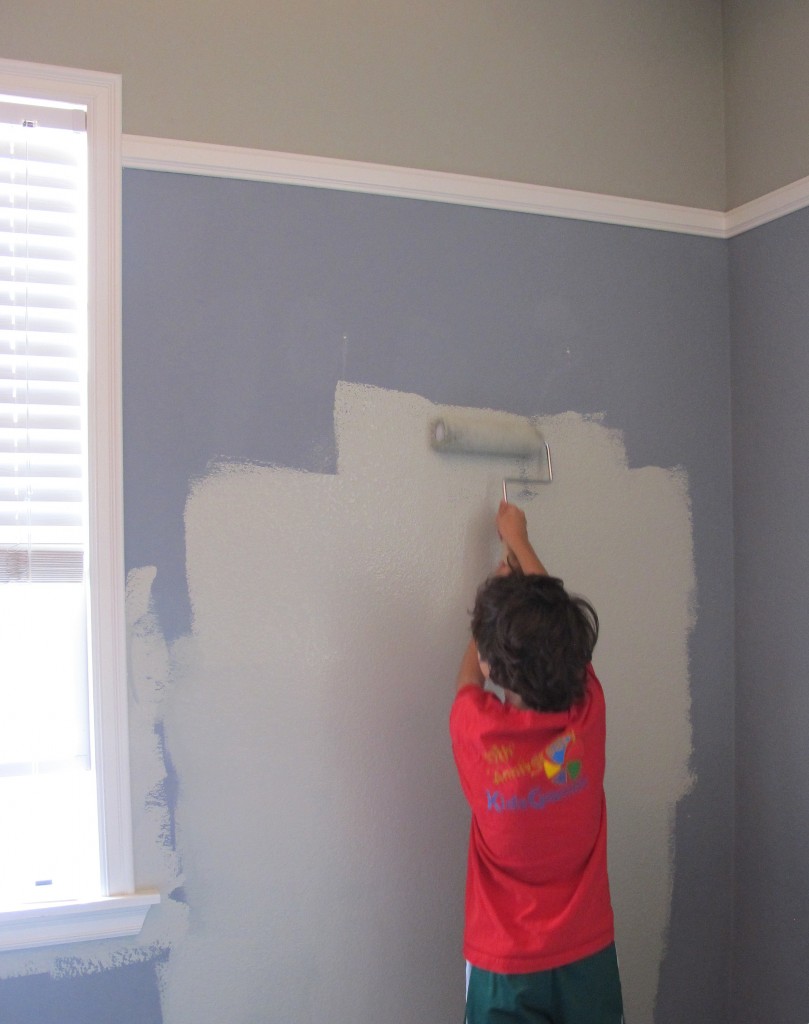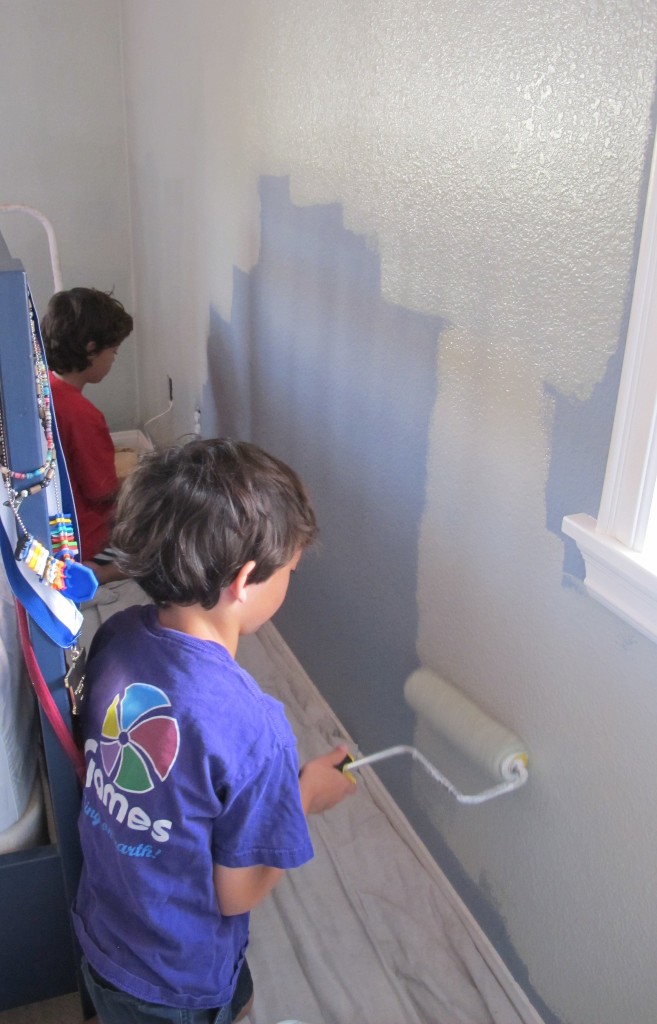 Icon Wall Stickers has a HUGE selection of vinyl stickers. They have kids stickers, wall quotes,  sports, animal, decorative designs and so much more!
 Paint Colors
Sherwin Williams Mindful Grey
Sherwin Williams Marquis Orange
Comforter from Target
~What's next~
Painting a HUGE BEAST of bookshelves and I'm not looking forward to it.
Thanks for stopping in today and thank you to Icon Wall Stickers for the awesome sticker!