Yummy Chicken Tortilla Casserole
Most of the time, I'm not the person who opens a bunch of cans when cooking dinner but today I am.  This is a meal my Mom used to make for us once a week, I call it comfort food, my kids love it, I love it and well lets face it, it's easy.   It comes together fast for a weeknight meal when we are on the go.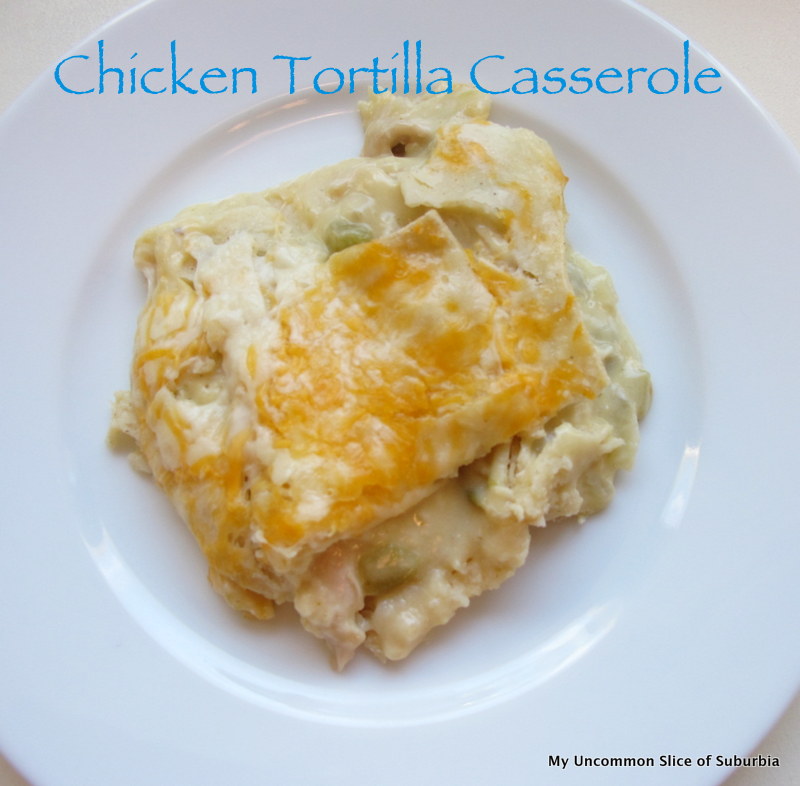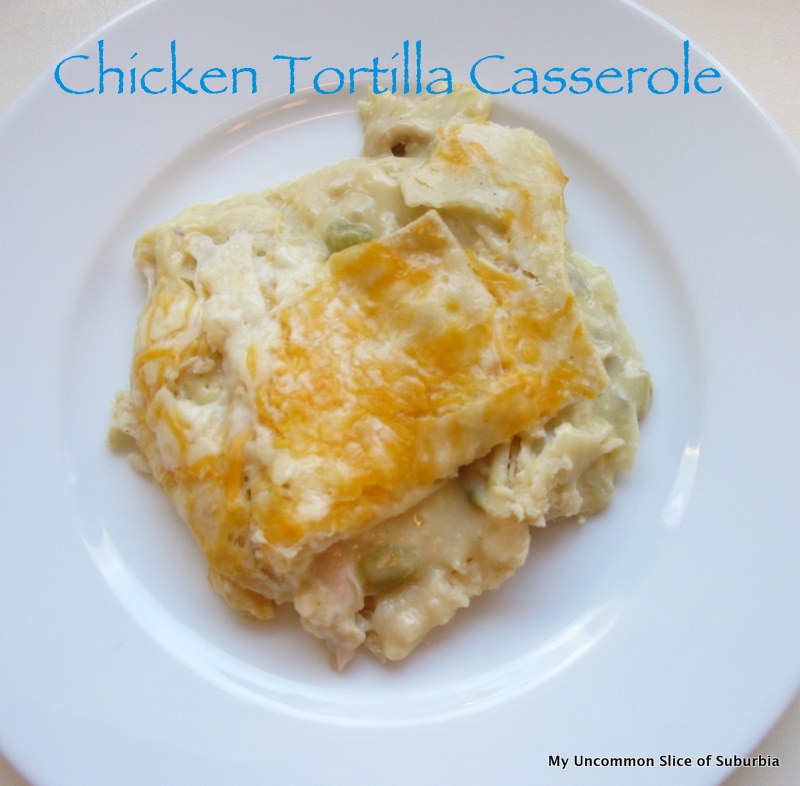 Ingredients
2-4 cups cooked chicken, just depends how much chicken you want, I buy the rotisserie chicken and shred it up
1 dozen corn tortillas
1 can cream of chicken soup
1 can cream of mushroom soup
1 8oz can ortega green chili's
1 small onion diced
3/4 cup milk
2 c. shredded cheddar/jack cheese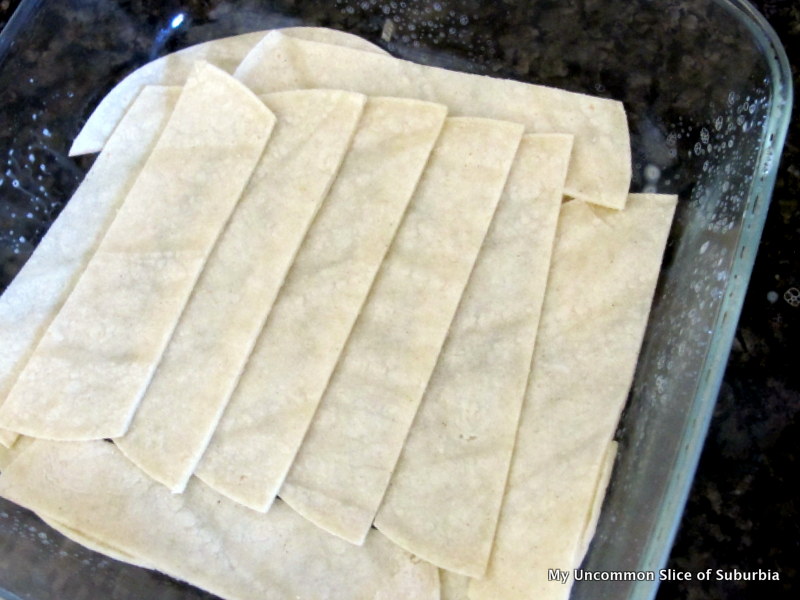 1. Heat oven to 350°F. Spray 13×9-inch (3-quart) glass baking dish with cooking spray. In large bowl, mix soups, milk, chilies, onion and chicken until blended.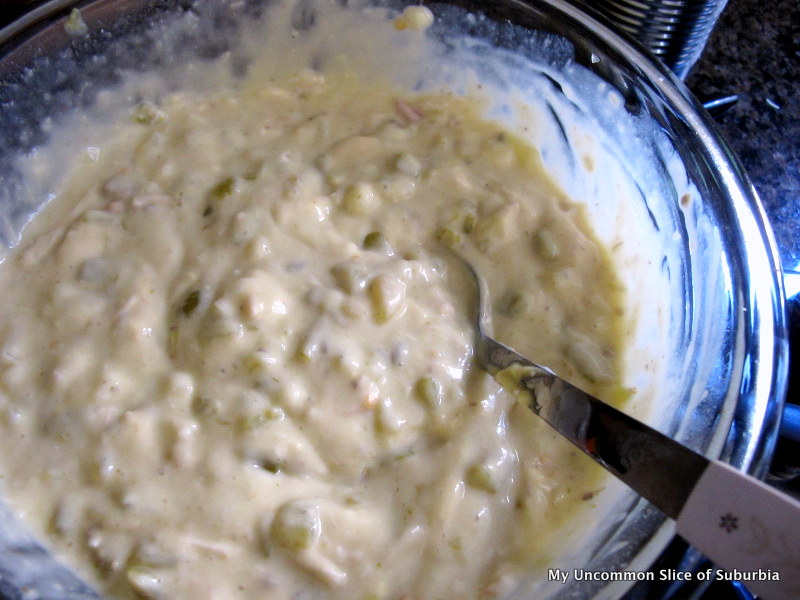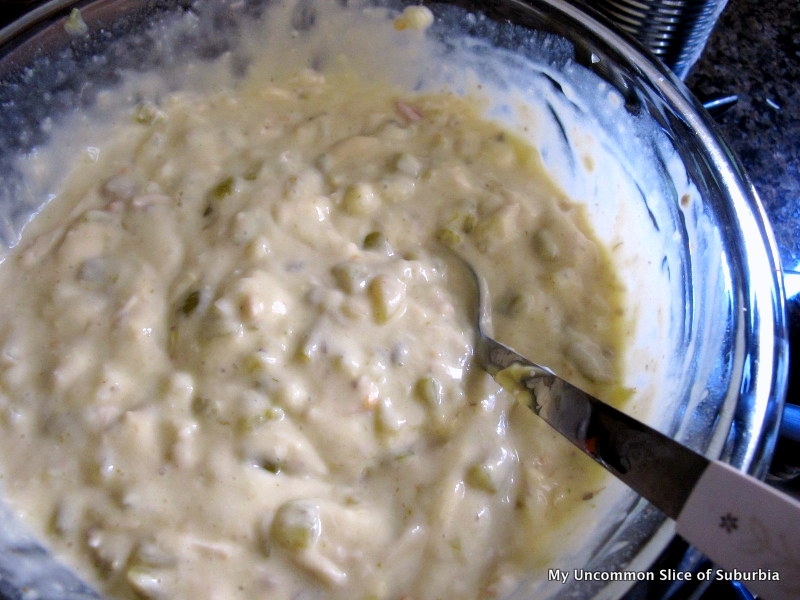 Cut the tortillas into strips and layer them on the bottom of the dish. Add the soup mixture then the cheese. Make 3-4 layers and end with the cheese on top.
4. Bake 45 minutes or until hot and bubbly.
You can make it more spicey by using mild, medium, or hot chili's.  I make two casseroles;  one to eat and one to freeze.
~Enjoy~