Raspberry & Chocolate Chip Loaf Cake
I don't know what I like better, the chocolate chips or the bursts of raspberries in this Raspberry & Chocolate Chip Loaf Cake.  Or maybe it  is just the perfect combination mixed together, whichever it is, this cake is delicious!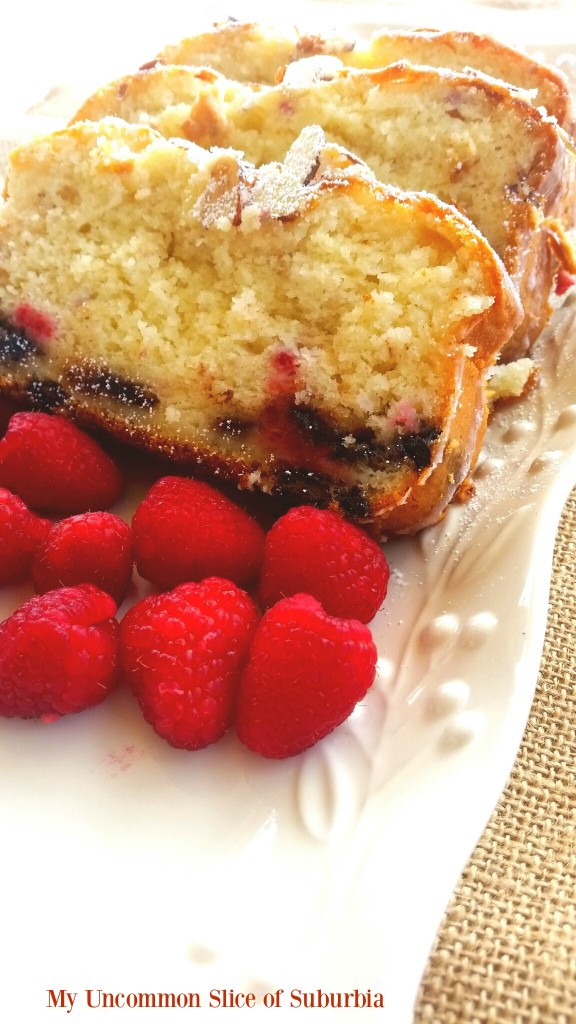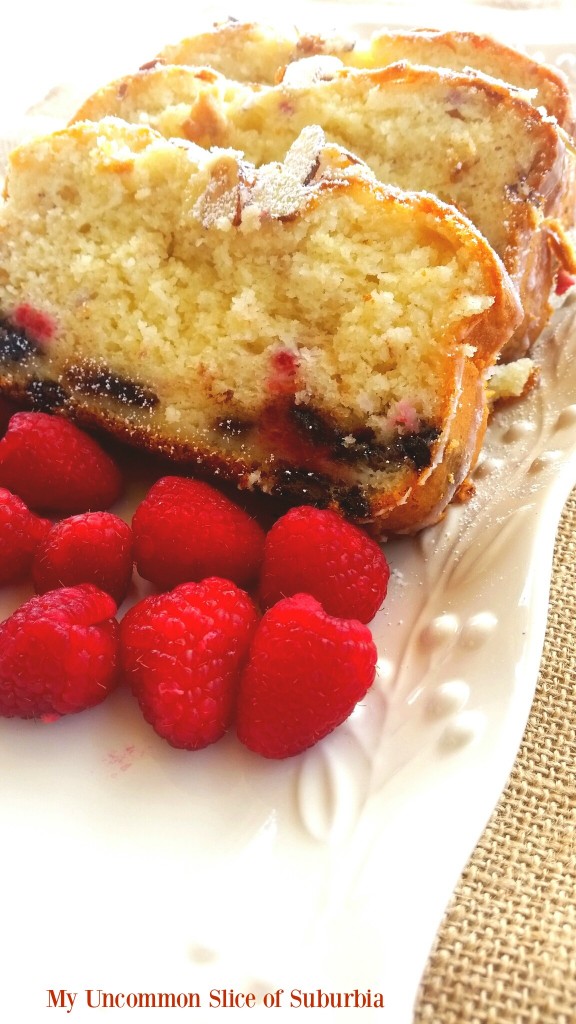 Raspberry & Chocolate Chip Loaf Cake
Ingredients:
White cake mix (pudding in mix)
1 cup chocolate chips
3 eggs
½ vegetable oil
1 cup water
½ cup sour cream
½ cup raspberries
Glaze:
½ cup powdered sugar
2 tsp milk
Sliced almonds
*You will need a loaf pan*
Directions:
Preheat oven at 350 degrees. In a mixing bowl mix cake mix, 3 eggs, ½ oil, 1 cup of water and sour cream. Mix with electric mixer. Fold in raspberries and chocolate chips. Prepare your pan by coating with shortening and lightly coat with flour.  Pour batter into pan and bake for 45 minutes until toothpick comes out clean. Prepare glaze by mixing ½ cup of powdered sugar and 2 teaspoons of milk. Drizzle glaze over cake. Sprinkle almonds over cake. Sprinkle with powdered sugar. Enjoy!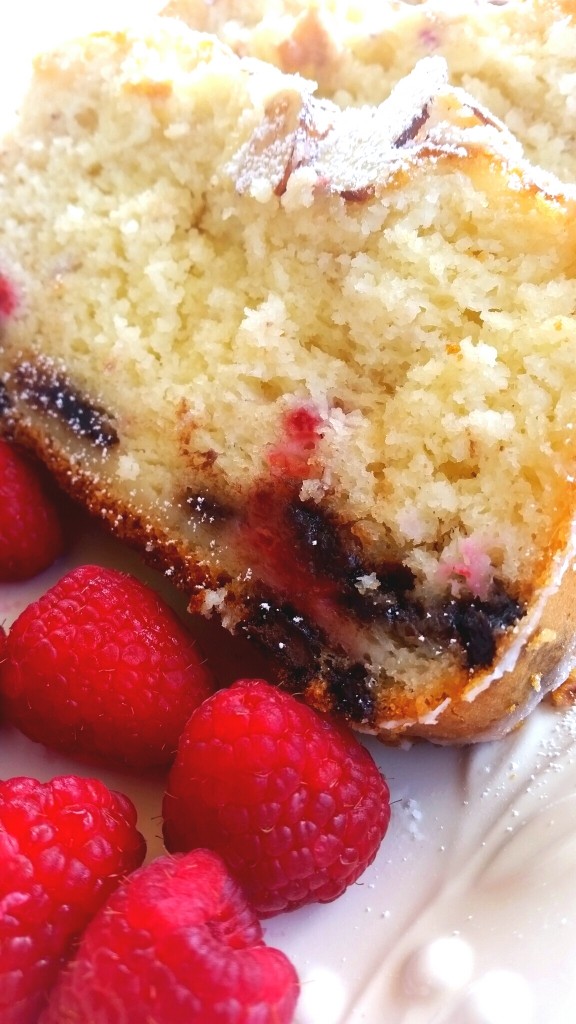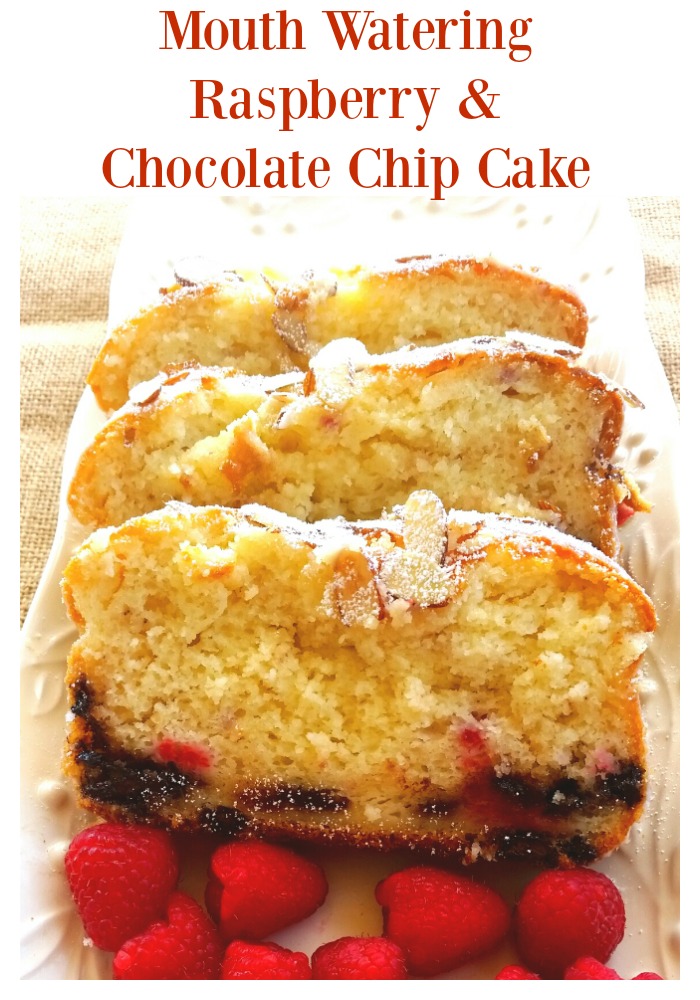 You could even garnish it with fresh berries and chocolate curls and make it look like it came from a bakery!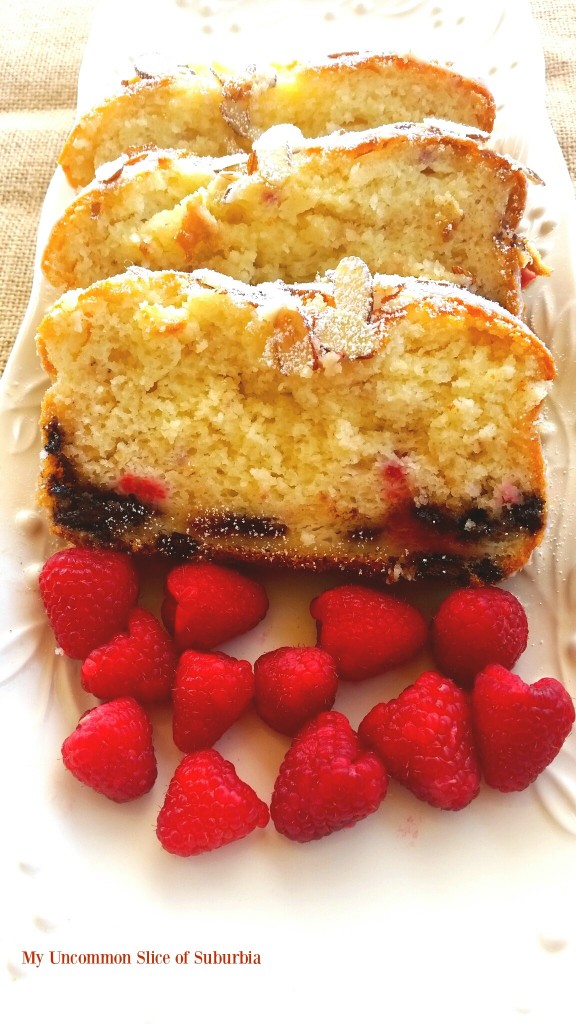 This would be the perfect treat to serve for any breakfast or brunch, I'm thinking of making it  for Mother's Day!  Thanks so much for stopping in, wishing you a wonderful weekend!