As you all know I have made it over to Word Press.  It is kind of like learning to drive a car for the first time, super exciting but scary all at the same time.
I have to say I couldn't have done this move without Max.  For about a month I was following all the steps to make the move on my own.  (transferring domains, servers, etc)When It came time to actually transfering everything I hit a huge wall, it was frustrating for me.
 Max set up my WP site and transfered what he could of the fabulous design from Simply Klassic and all of my posts and comments.  (yes, you will loose your design during the transfer) There were a few posts that lost the comments during the transfer but I still have them on blogger to look at.  Max has super reasonable hourly rates and at the end of his e-mail is a ticker  that shows how much time he spent on your blog to keep you on track. 
Feel free to e-mail him if you need help in making the switch:
Now that he has done all my dirty work I am having fun inserting all the fun plug in's word press has to offer.  I do realize their has been some glitches here and there and I am slowly trying to figure them all out.
The question I get asked most often is how can I follow you.  Many of you have been kind enough to follow me through Google Friend Connect. Since I am now a "non-Blogger site" all of you who are following via Google Friend Connect will no longer receive my posts in your Blogger dashboard.
 I will admit, I miss you guys, I really do, I love all of my readers and you are what keeps me going! I am trying my best to make it easy for you to find me again, so here are some ways.
On my sidebar you will see something that looks like this: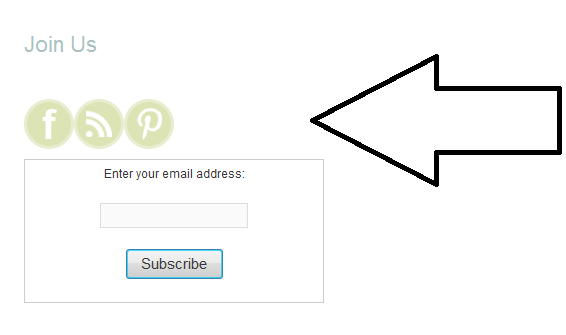 The F will bring you straight to my Facebook page.
The 3 lines allows you to subscribe through a reader
The P brings you to my Pinterest page
Last you can enter your e-mail to have the posts directly delivered to your in box. (If this is how you received them prior you will need to re-subscribe, sorry)
I have also made it easy for you to follow me on Facebook by just clicking  the like button directly from my blog.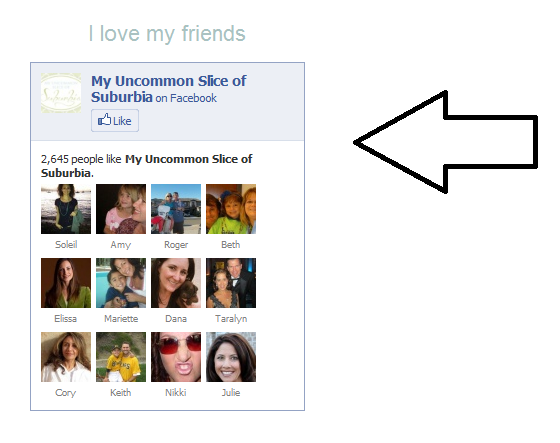 There you have it! Hopefully it makes sense, but feel free to ask if you need any help. 
Anything else I can do to make reading my blog easier for you, please feel free to leave your comments below.