This weekend was cold and wet which got me in a crafty Christmas mood.
I decided to experiment a little with some paper snowflakes, recycled jars and spray paint.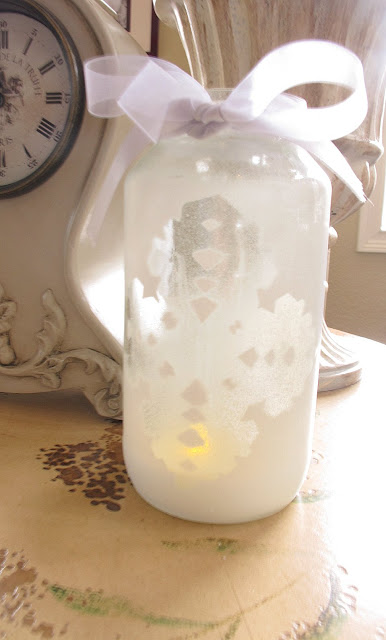 First cut out a snowflake
(good tutorial here, yup it had been that long)
I then applied tape on the back making sure not to cover any of the openings.
Adhere the snowflake to the jar.
Spray paint the jar with a light coat of white paint.
Let it dry and then give the inside of the jar a quick shot of spray paint, it will make it look like snow on the outside. (I didn't have the candle in it at that time)