Sushi Tablescape and a Mikasa Giveaway
~Do I have a fun post for you today including a  HUGE giveaway at the end of the post~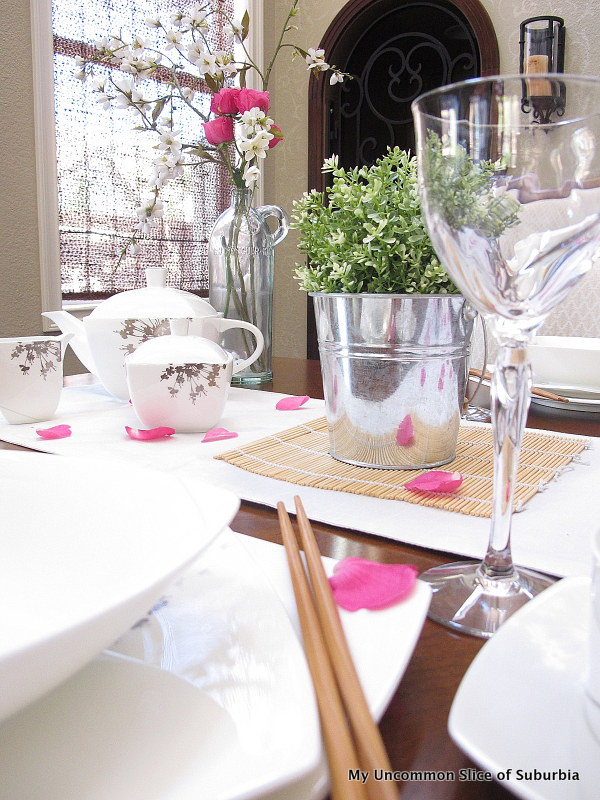 Growing up, my parents had a love for Japaneese food, expecially sushi.  My Dad would cook a  tempura meal for us about once a month which was always a treat.  Ocasionally my parents would take us out to our favorite Japaneese restaurant where we would take off our shoes, sit at a low dinning table on the floor pillows which were located in the rock gardens.  It always made me feel so special and brings back such great memories.
 Fortunately our boys have the same love for sushi as Ray and I.  Living in San Diego we have local fishermen that bring their fresh caught fish directly to the farmers markets and my favorite seafood market.  About once a month we buy a variety of fish and have sushi night with our friends.  We all stand around the kitchen island and create some of the most amazing rolls. The best part, spending time with friends, creating memories and of course, eating our creations!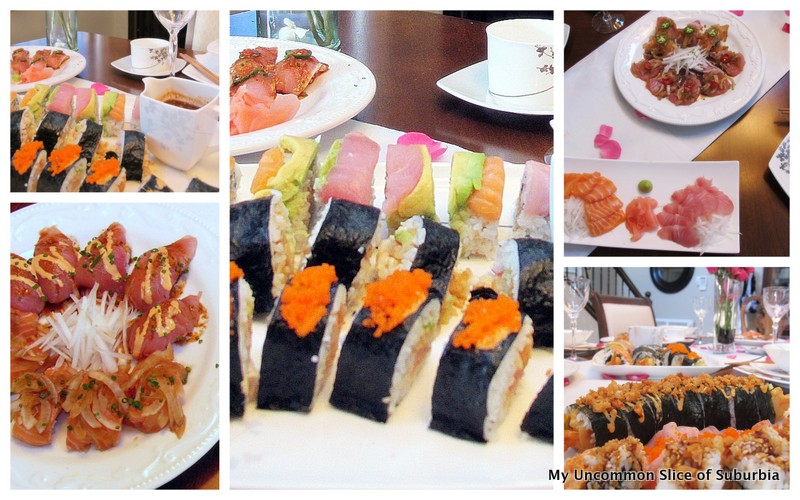 When Mikasa contacted me to see if I would be interested in reviewing some of their China I was so excited.  For our wedding we received a beautiful set of formal china so I was looking for something a little more modern.  The Floral Silhouette found here at Bon-Ton was the perfect pattern for our sushi nights!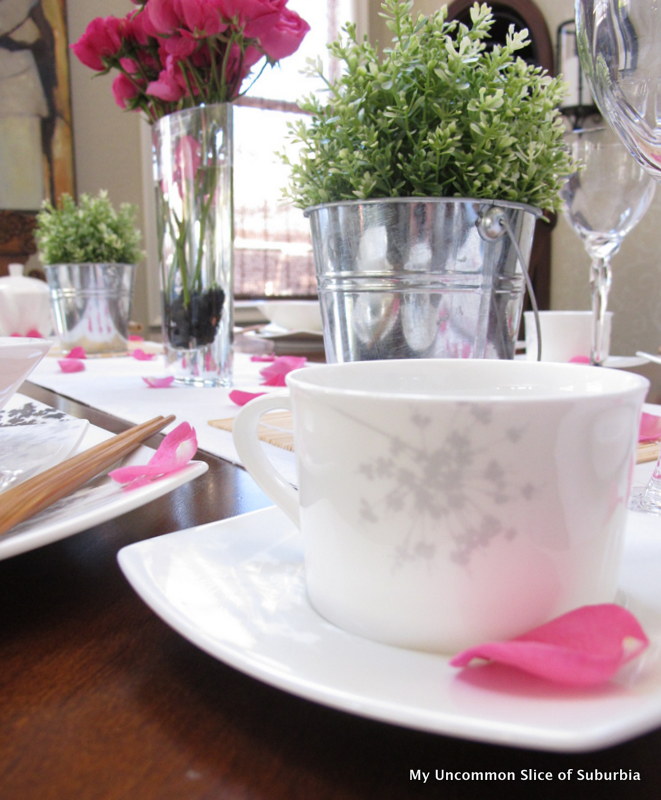 I kept the table setting pretty simple with a neutral palette with pops of color coming from the pink roses. I didn't want to take away from the subtle and gorgeous pattern on the dinnerware.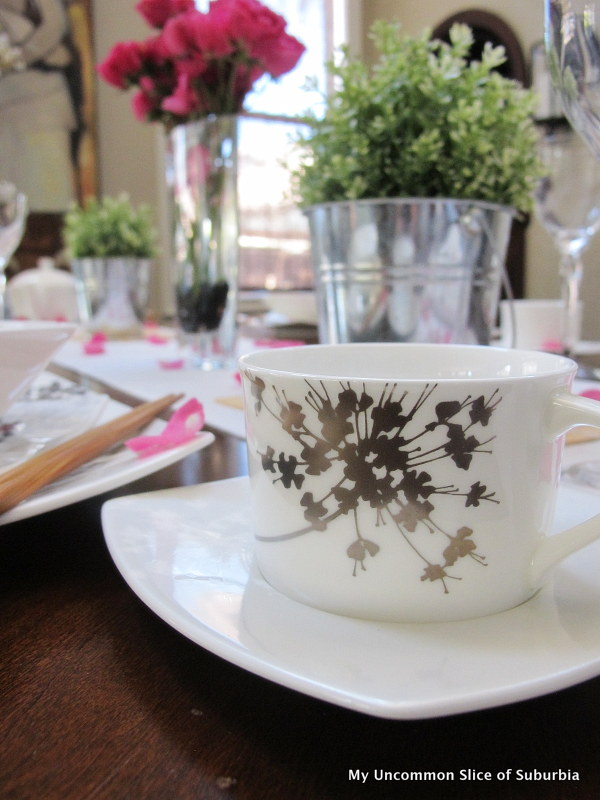 ~I loved the tea set, perfect for serving green tea~
 A lucky winner will be receiving all of the following in the Floral Silhouette Pattern, worth over $900.00!
~WOWZA~
4 Four Piece Place Setting
1 Platter
4 Teacups
4 Saucers
1 Creamer
1 Sugar
1 Teapot
Just follow the directions in the Rafflecopter widget below. (If it's not showing up, give it a minute)
Psst…. they have all sorts of really pretty table-setting ideas on their
Pinterest page