We have slowly been updating our front yard and my sweet hubby made an arbor so I could plant my roses.  Growing up no matter how big or how small our home was my dad always had a plethora of roses growing in our yard!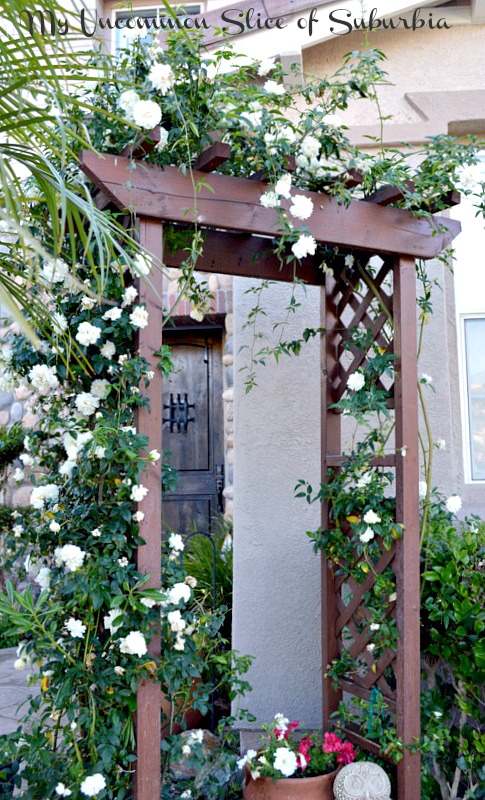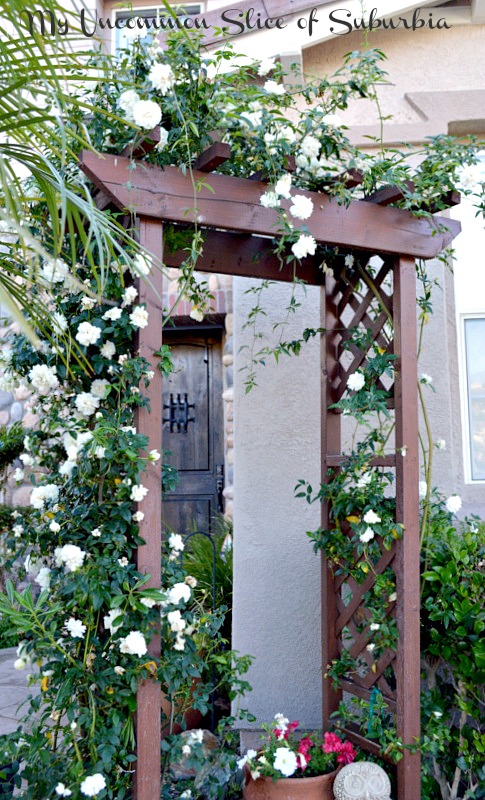 When we bought our home 9 years ago we thought it was so great the developer landscaped our front yard. It saved us money so we could concentrate on the back yard. The downfall? Our yard was the same as everyone else's. Slowly most of us changed out our soft scape or hard scape but lately the front of our home has been looking pretty neglected.
This is where the whole french garden comes into play. I love the look of roses, pathways, gravel, benches, rocks, vines, water it's so serene. So my wonderful hubby built a trellis for the front of the house to get the transformation started.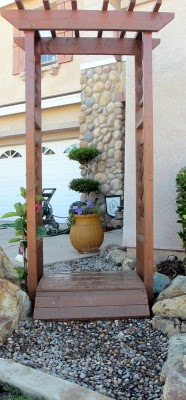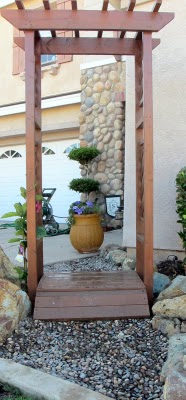 My father in law helped me plant white rose bushes and hydrangeas and we added rocks which will eventually turn into a pathway with a bench.
It will be a slow process for everything to get done and for the flowers to grow but I'm excited to have the front of the house look a little more manicured.
I snapped some pictures of the trellis being built. He just went for it, creating as he went along, pretty amazing!
I look forward to sharing with you the front yard transformation a little bit at a time.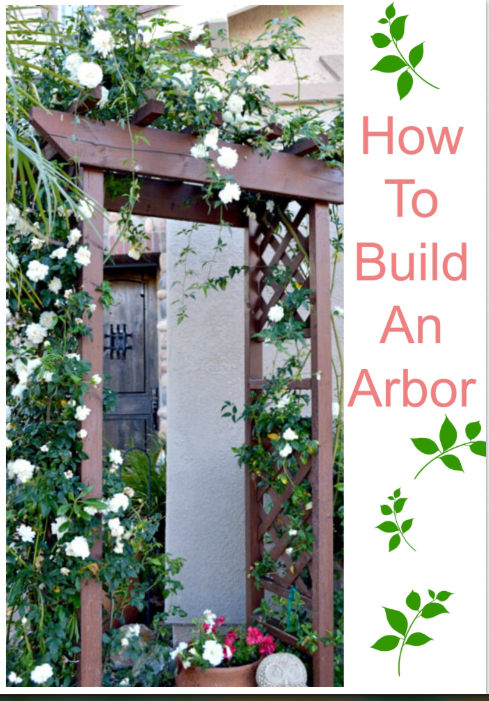 XO
Kristin