Welcome to our 2016 summer home tour! If you are stopping by from Claire Brody Designs, welcome, so glad you are here! I'm so honored to be part of this years tour hosted by sweet Marty from A Stroll Thru Life! We have 30 homes over the course of 5 days with lots of inspiration to decorate your very own home for summer!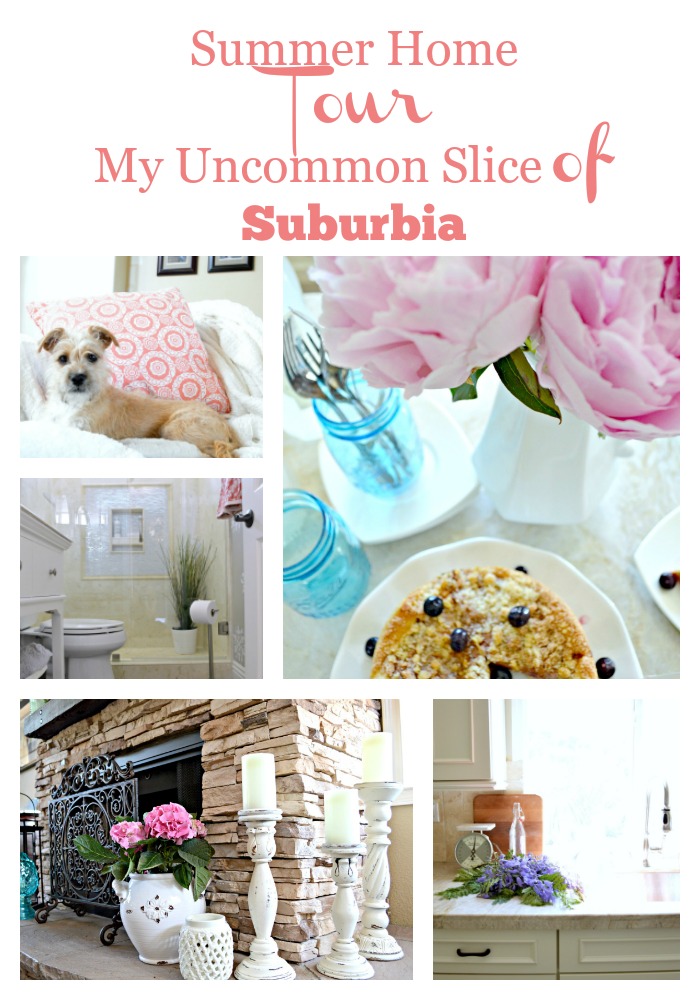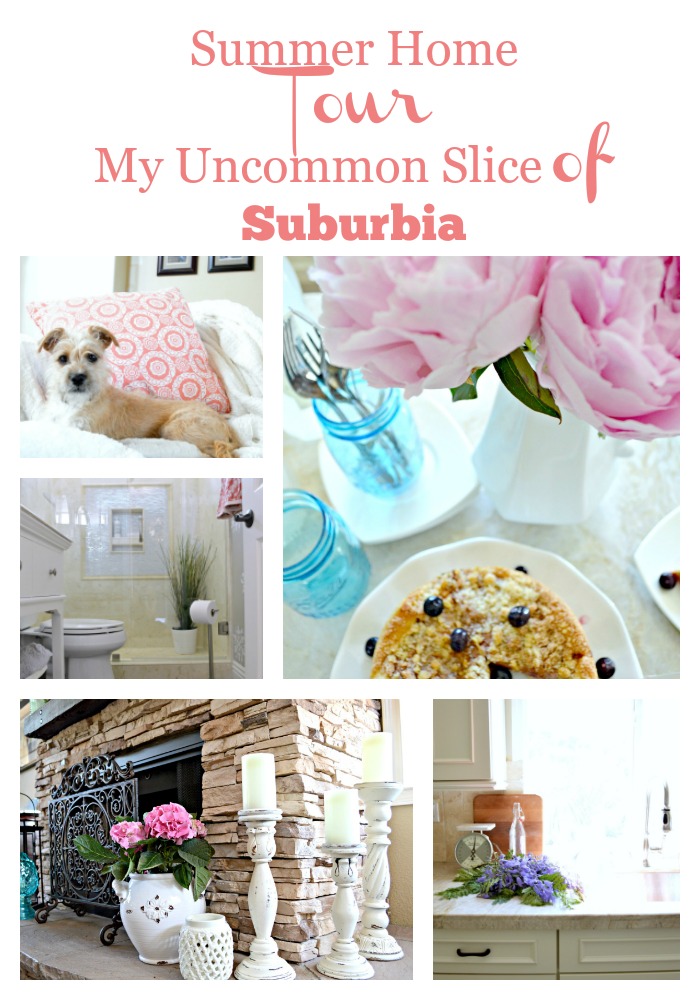 These past few months have been so incredibly crazy for us and I hope to share with you soon.  With that being said, the changes around here have been extremely subtle, lots of fresh flowers and a few pops of one of my favorite colors, coral!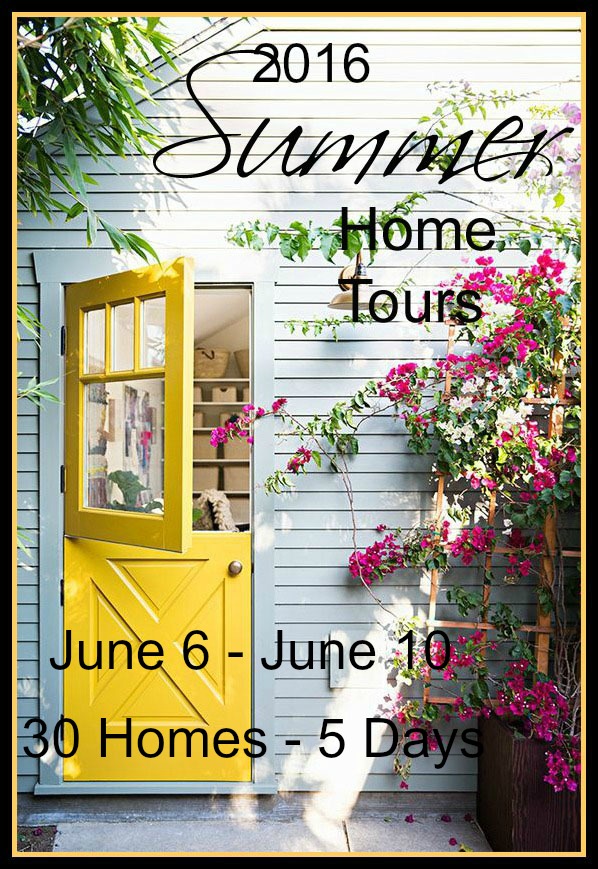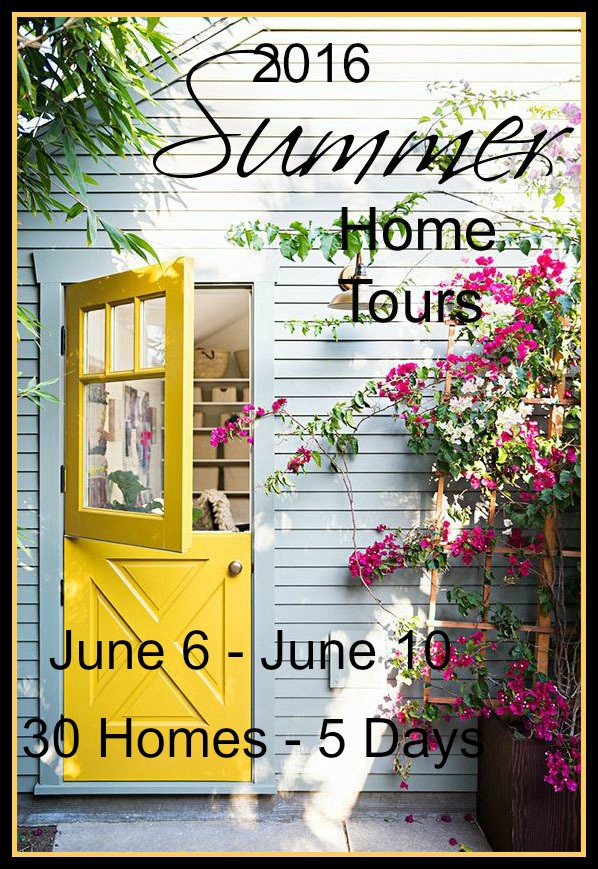 I'm happy I was able to get some photo's of the kitchen in today's tour.  I was planning on sharing a whole lot more with you but after snapping these photos we had a big leak.  I know…..AGAIN?  Yes, again, I came downstairs to a dishwasher that ran the whole entire night, Ray was gone and our brand new kitchen was flooded! (that's a post for another day)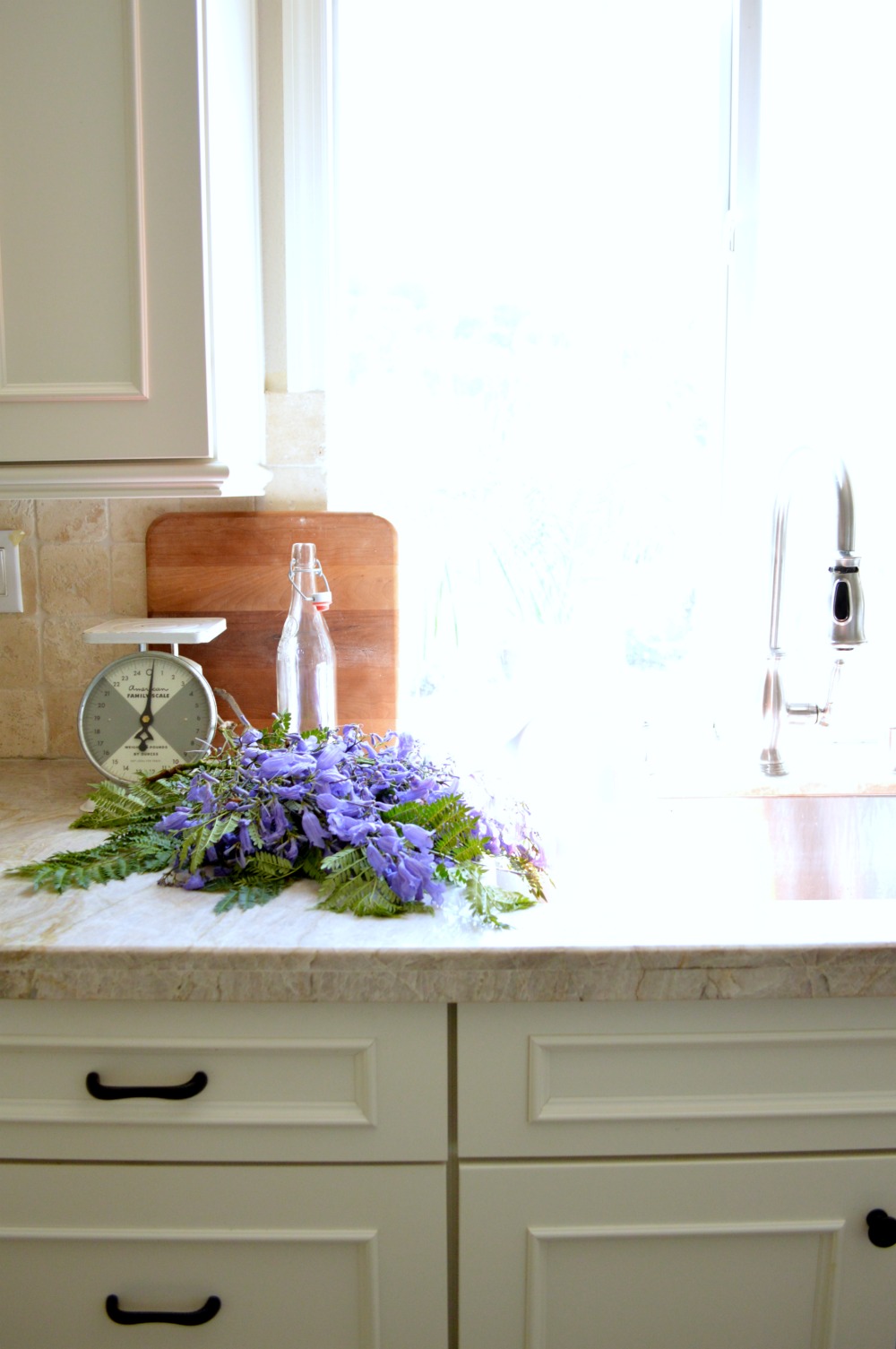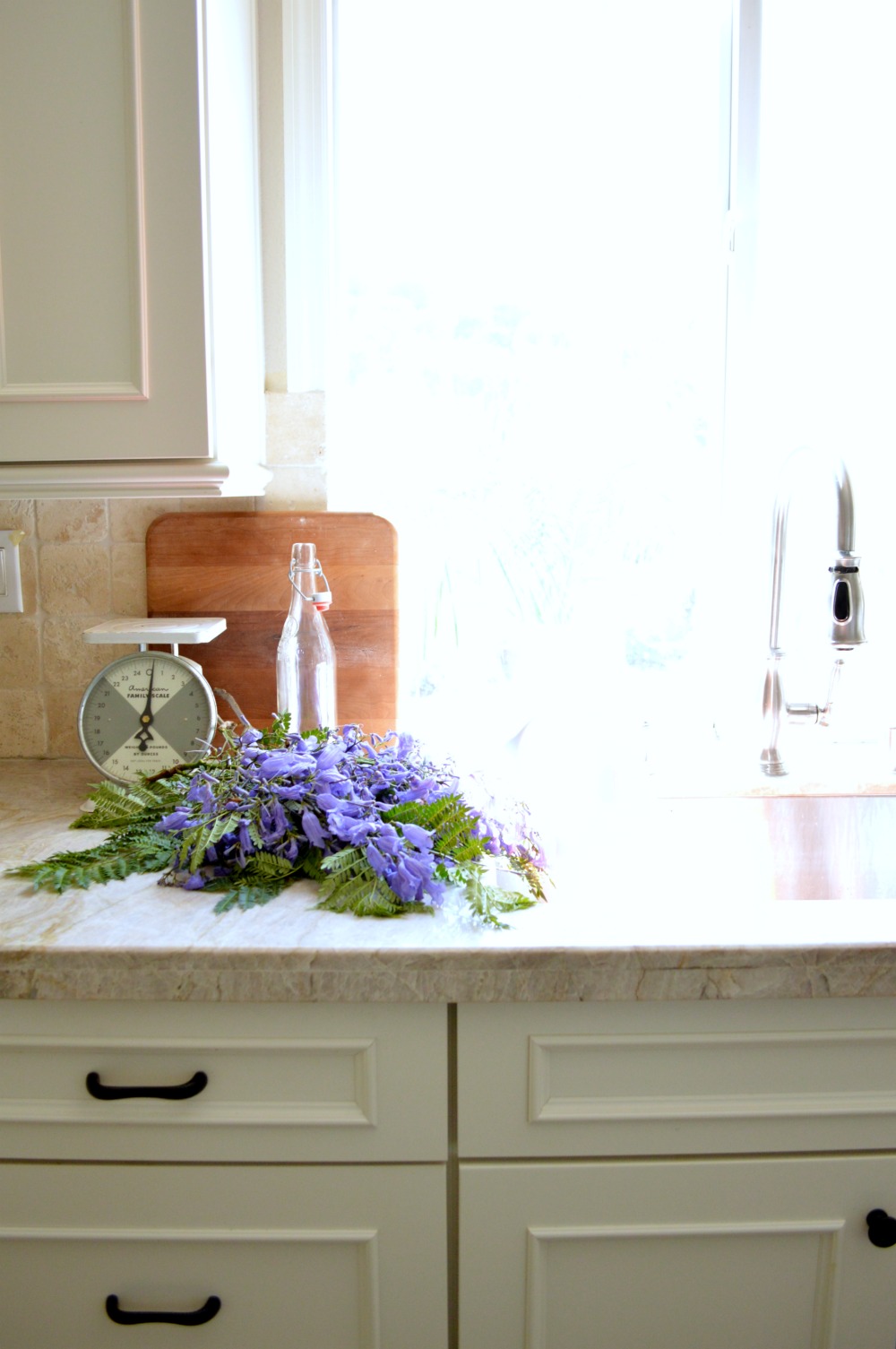 Trader Joe's was selling on of my favorite flowers, peonies, so I scooped some up and added them to a water pitcher.  The rest of the clipping are from around our yard which eventually made it into another floral display.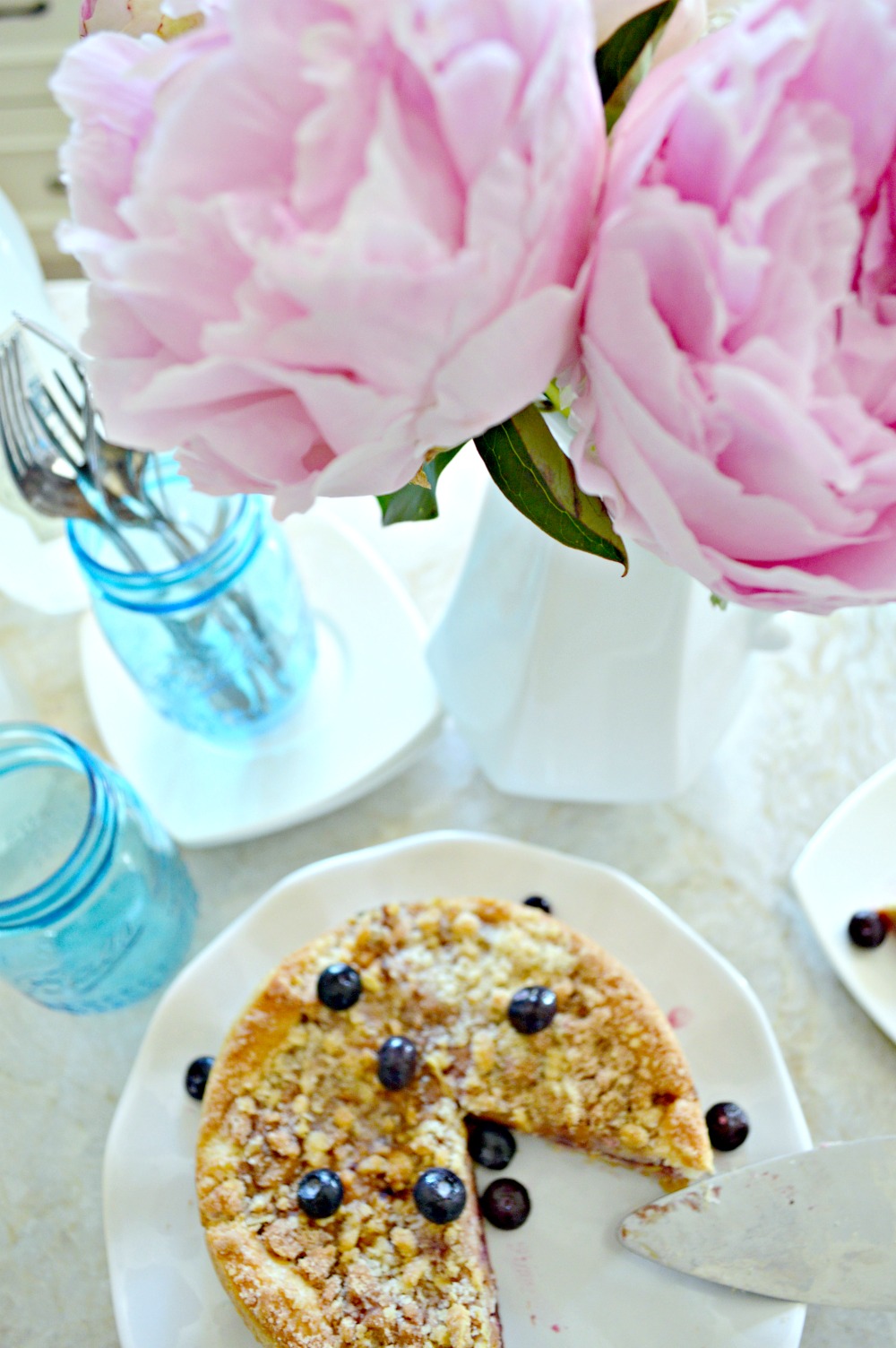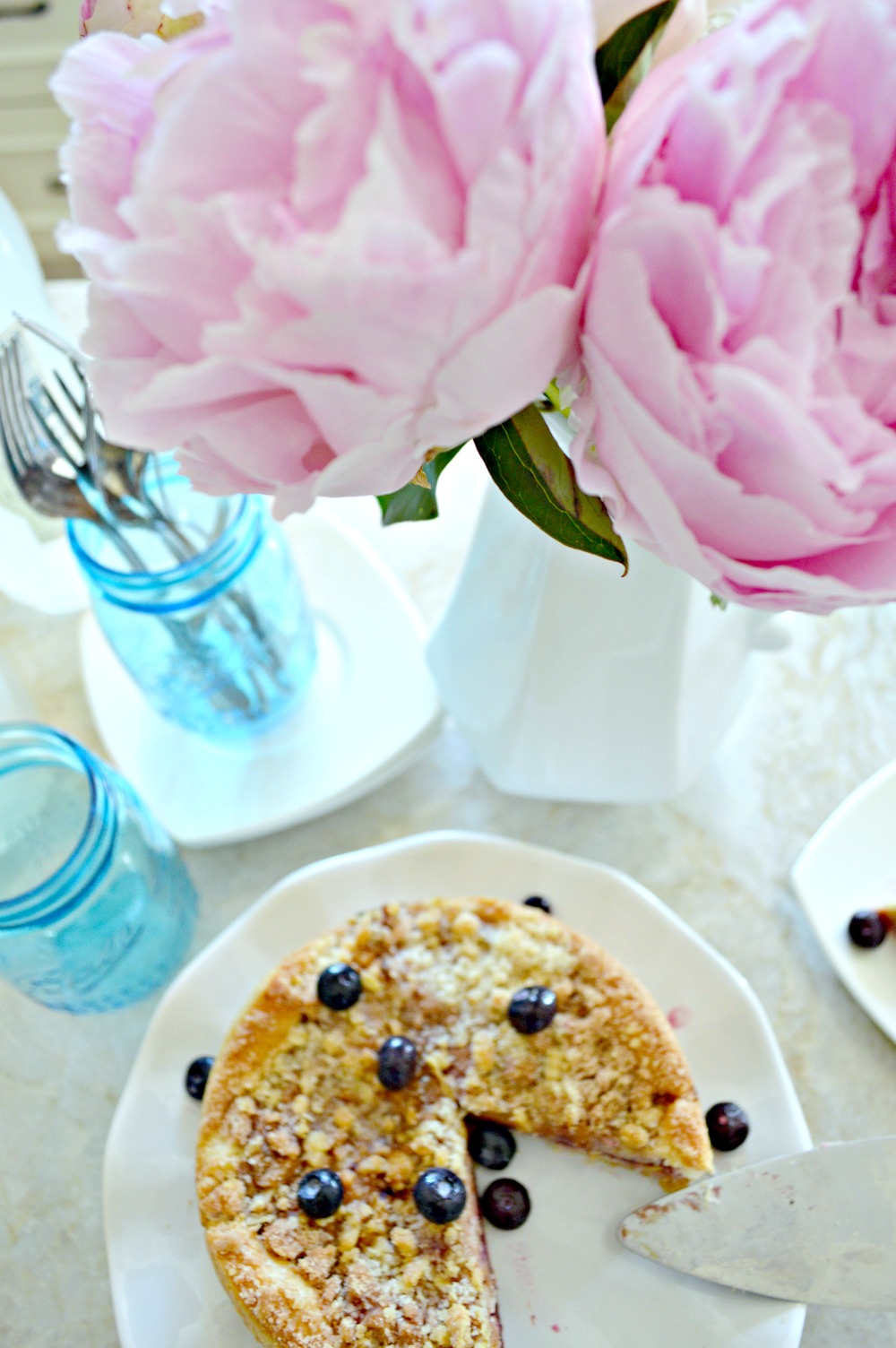 Other then during Christmas, I keep the kitchen pretty simple.  Clutter stresses me out and flowers make me happy, hence a lot of flowers.
If you would like to see more of the kitchen you can click right here.  If you are interested in the Blue Mason Jars, you can find them here.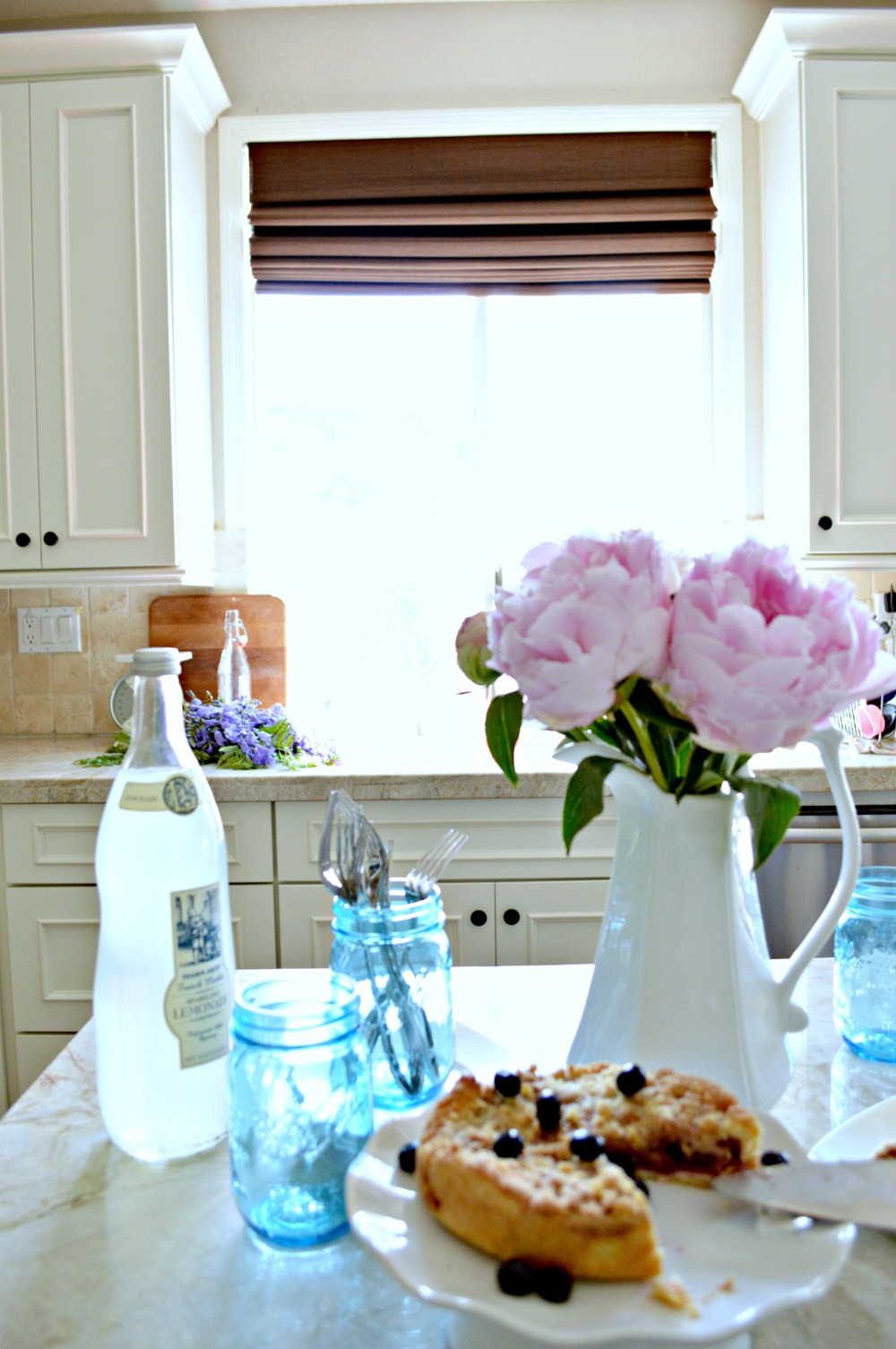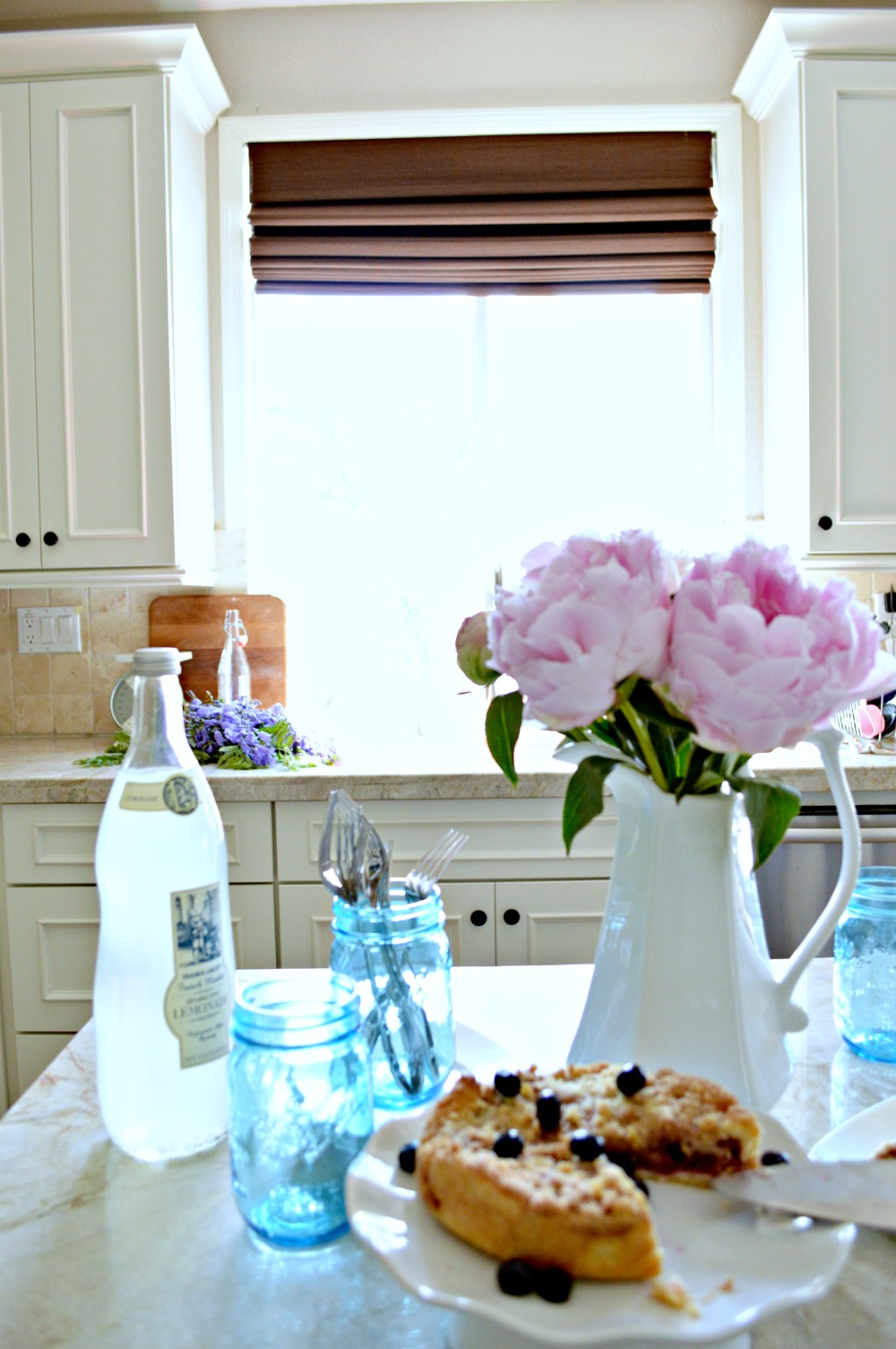 For our great room I added a few new throw pillows and swapped out some accessories that were sitting in storage.  With the dark floors and dark furniture, I try to accessorize with color to lighten up the space.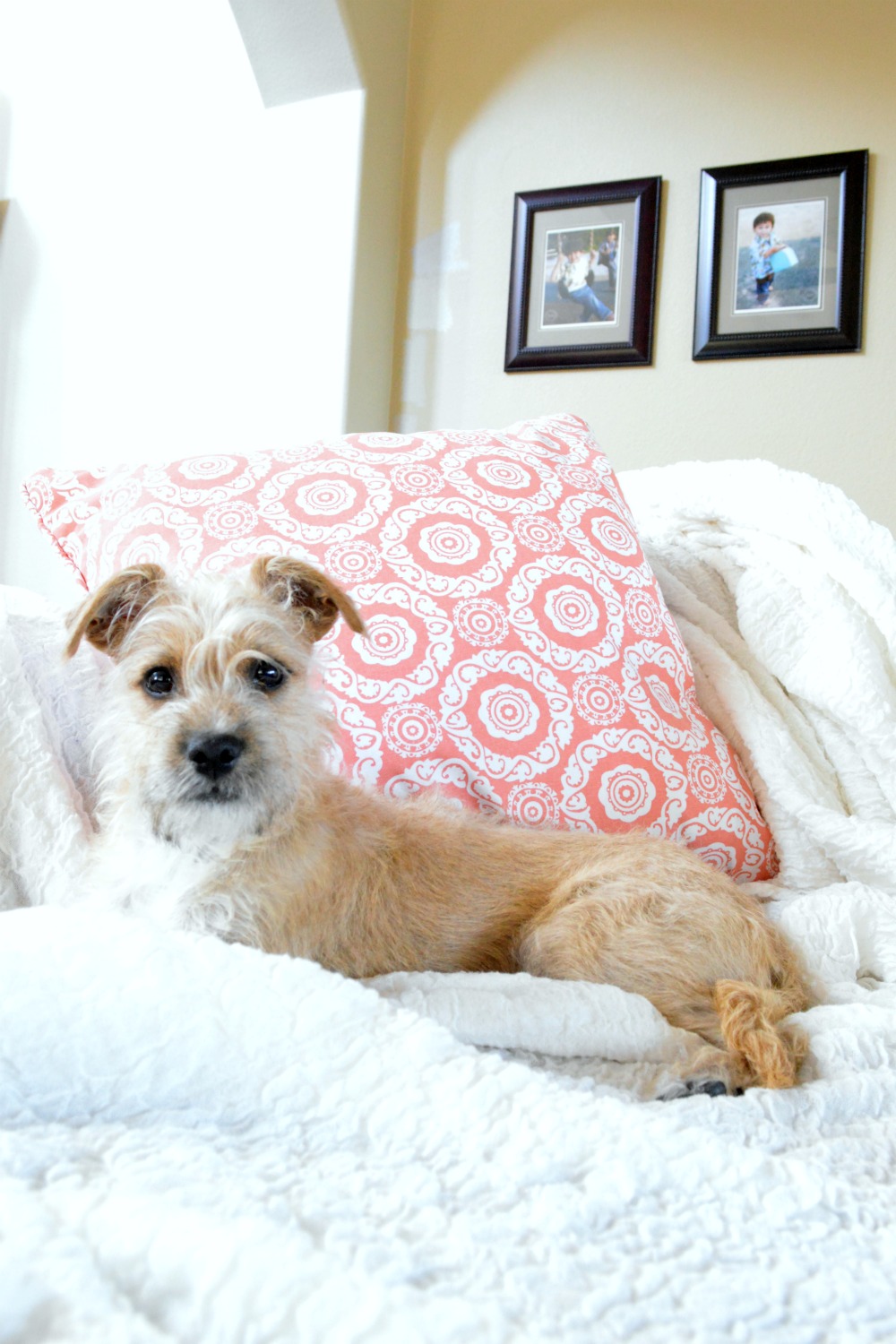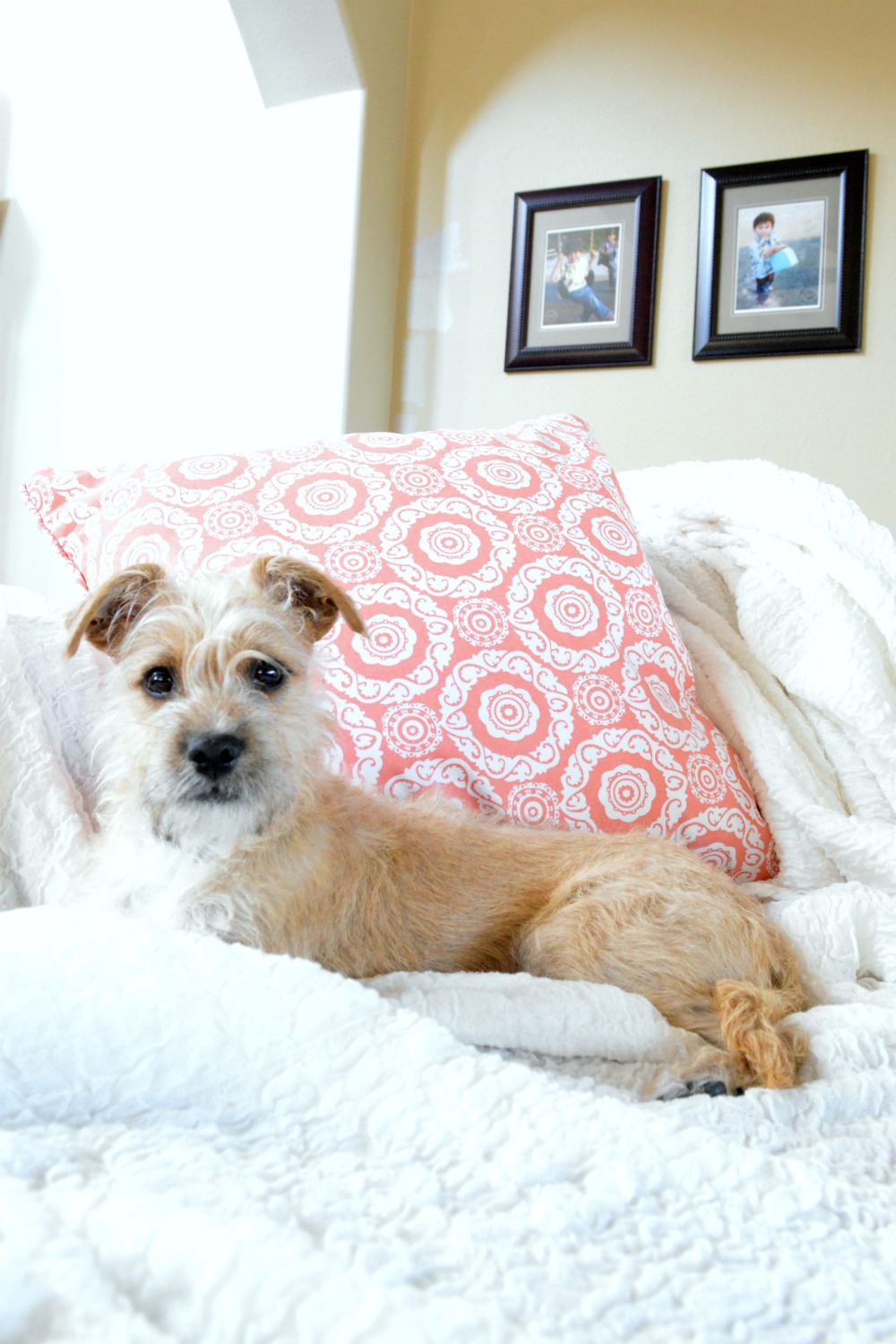 I know, big TV, it's all about compromise and I have to say it makes for great movie nights with the family!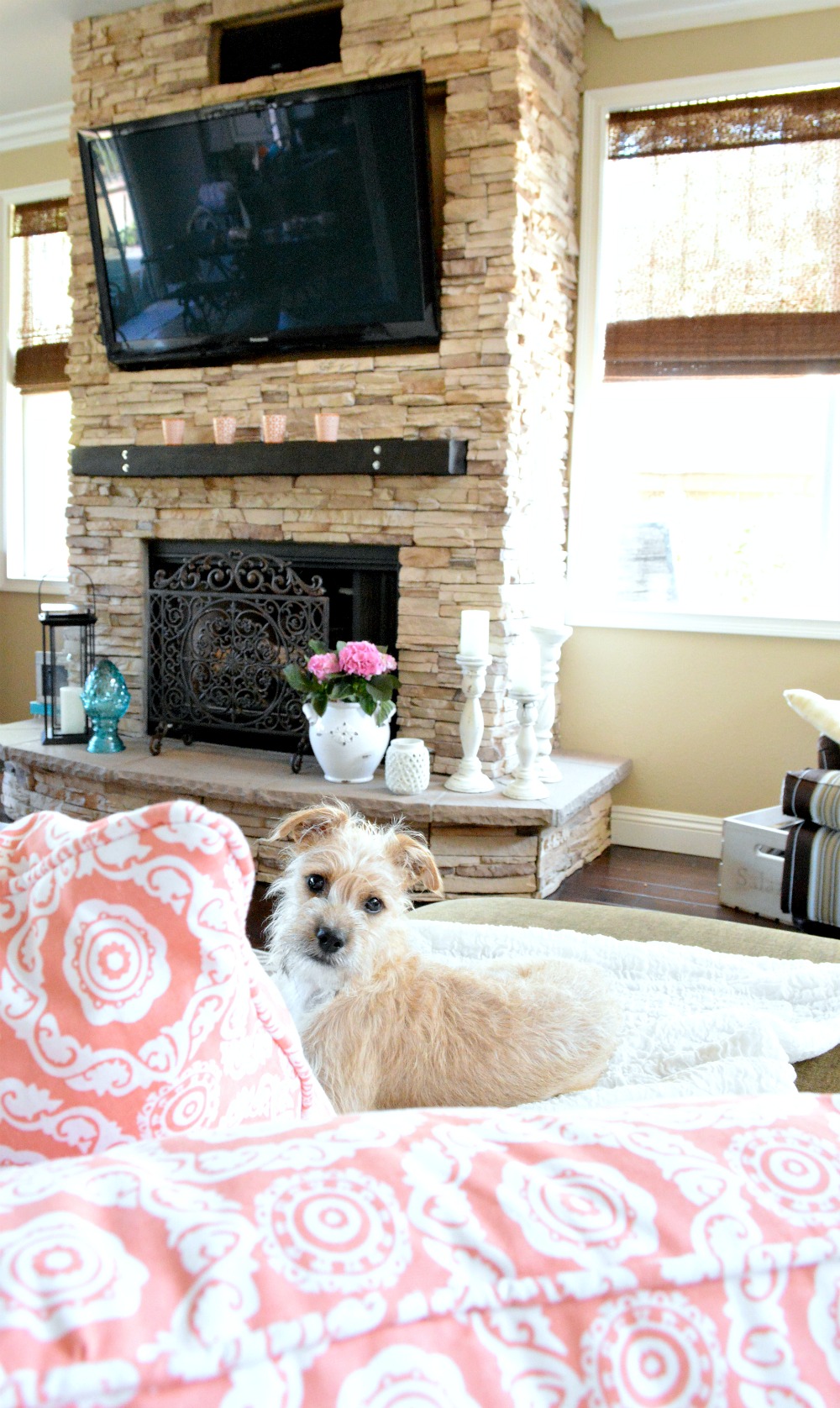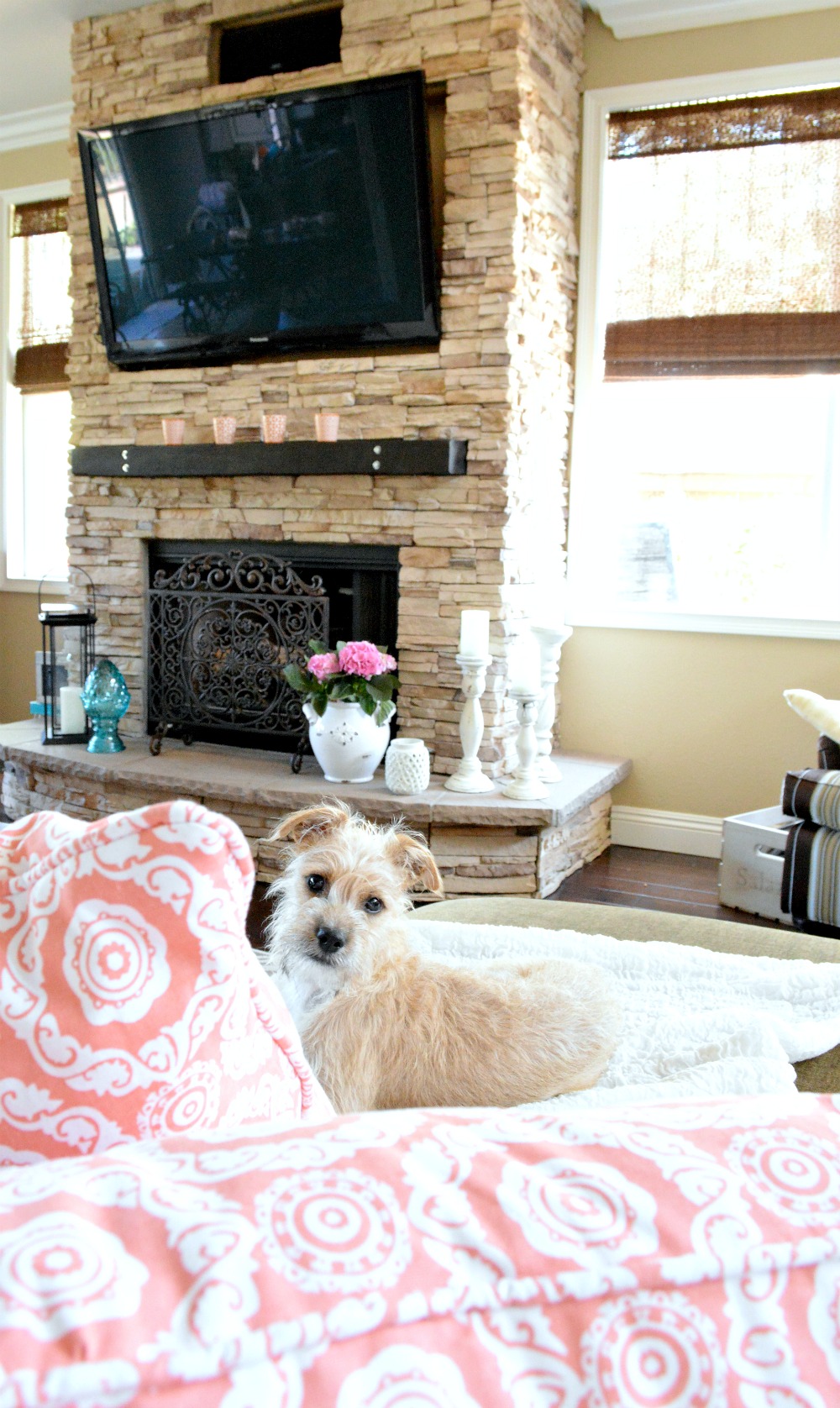 The guest bathroom was touched up with some fun colorful hand towels and a plant from Ikea.
Since this shower rarely gets used the Crystal Ceiling Light and the glass tiles actually have stayed pretty shiny over the years!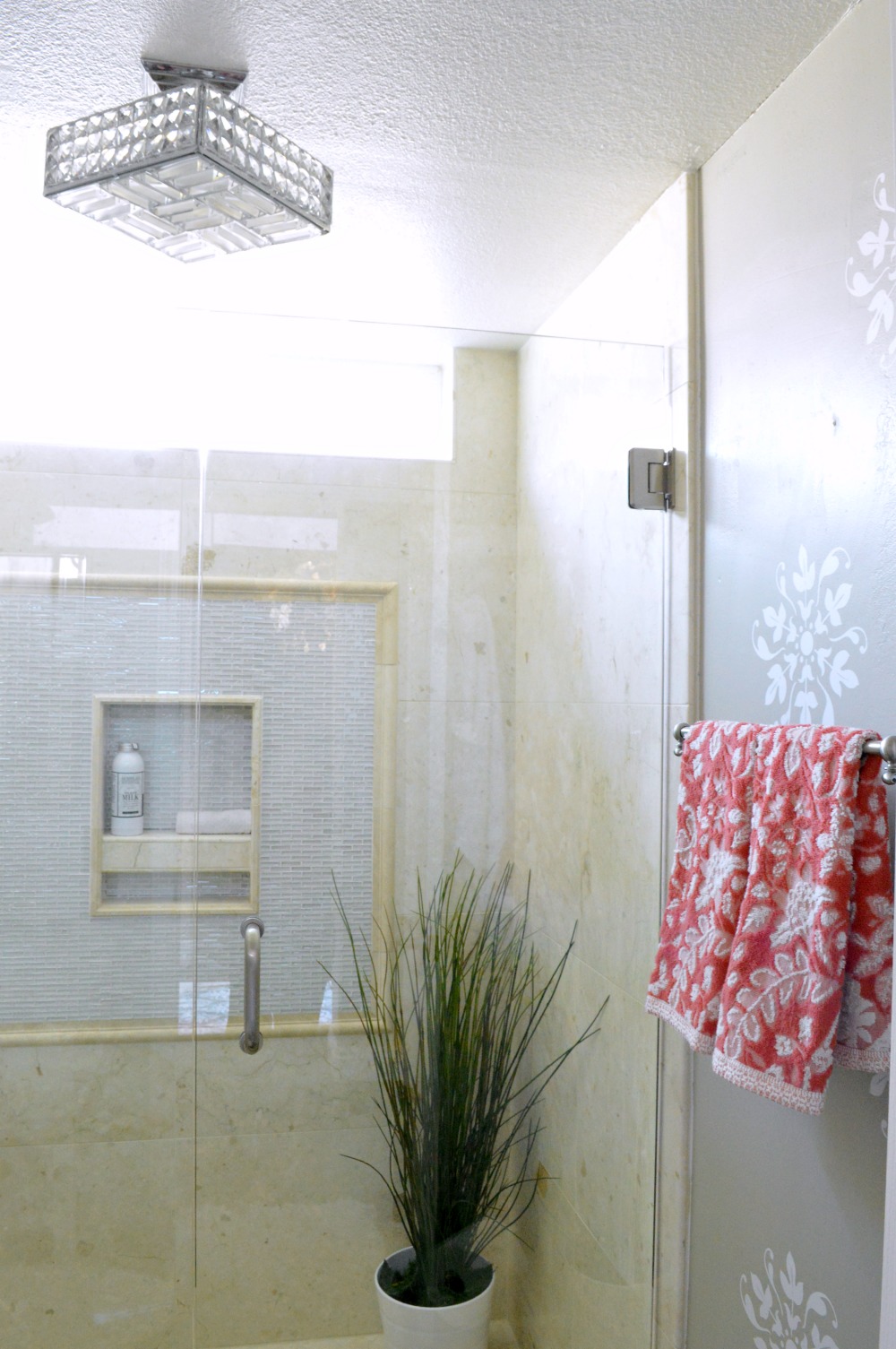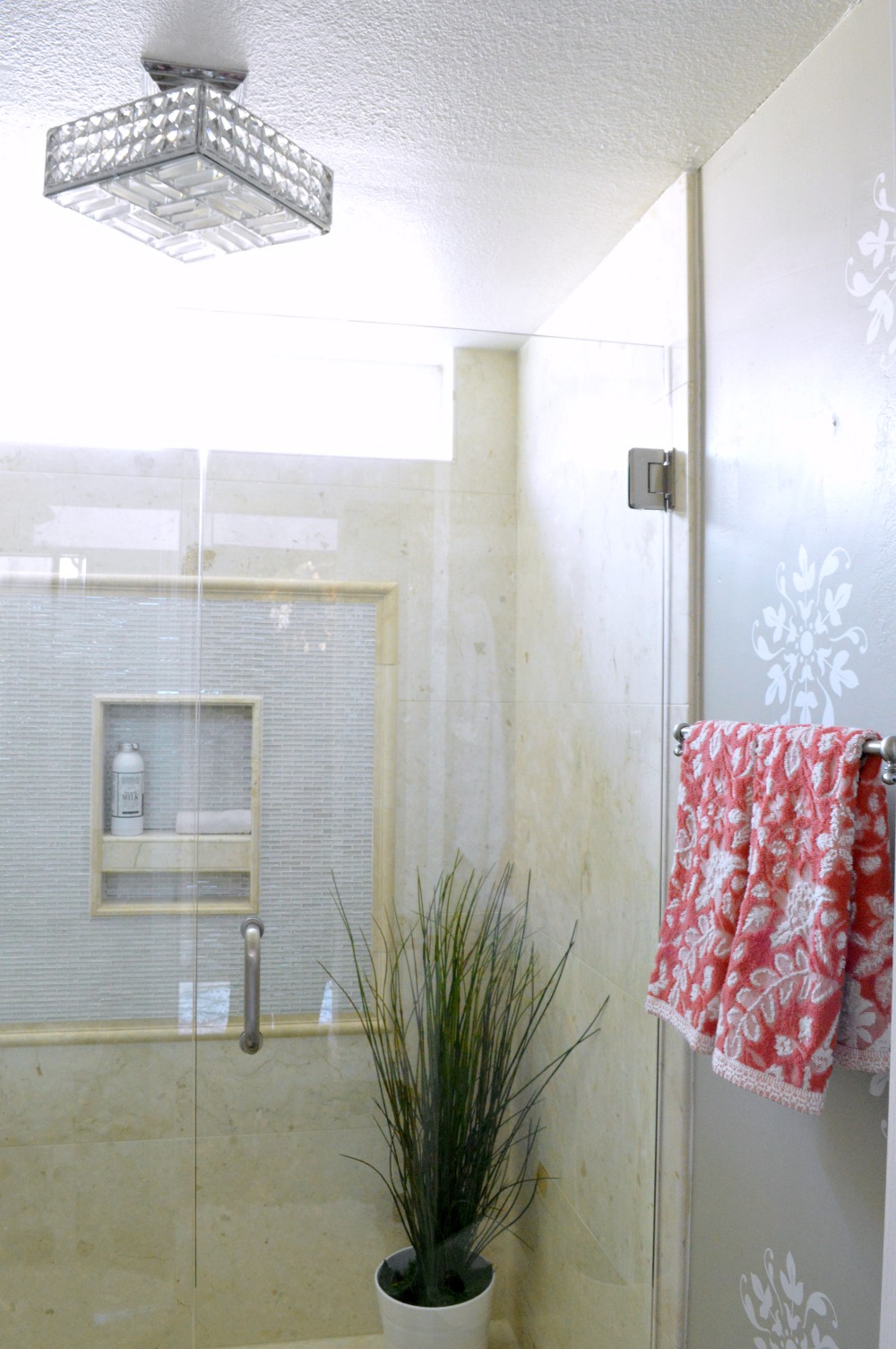 Our master bedroom has remained pretty much the same other then the fun Sunburst Diamond Mirror and of course our new pup Winston!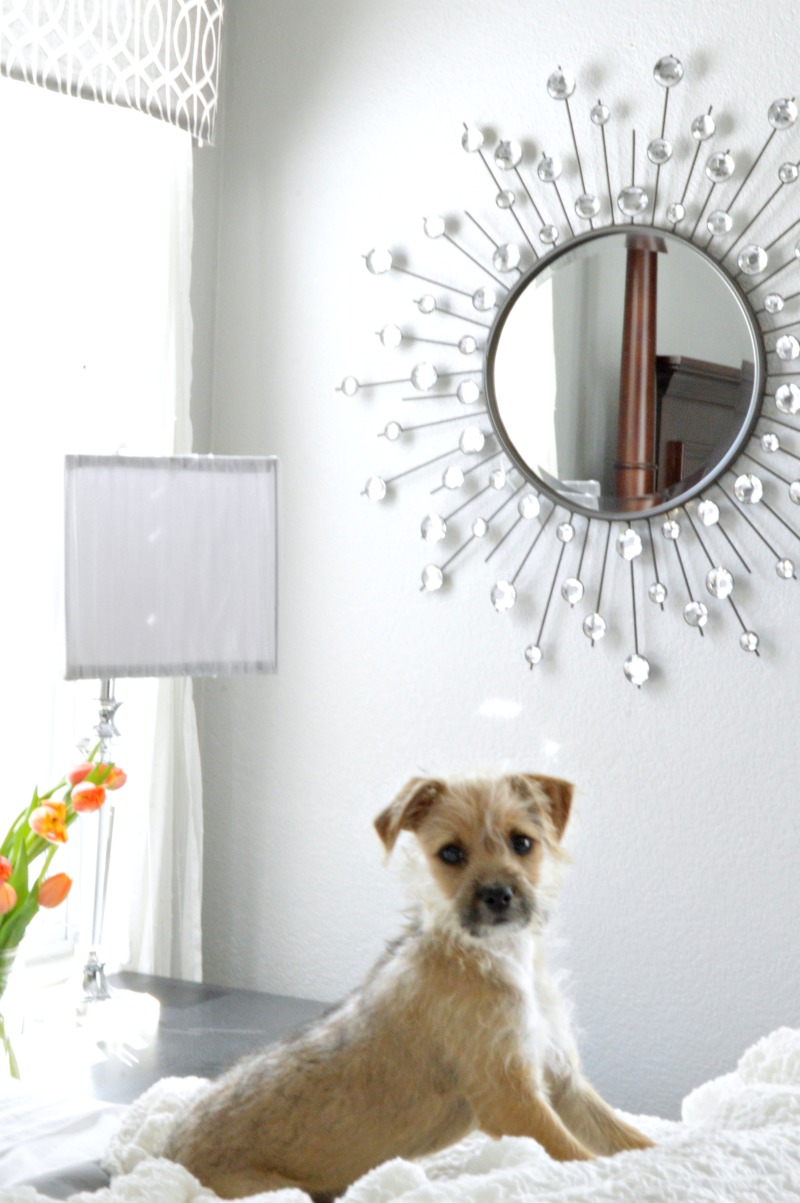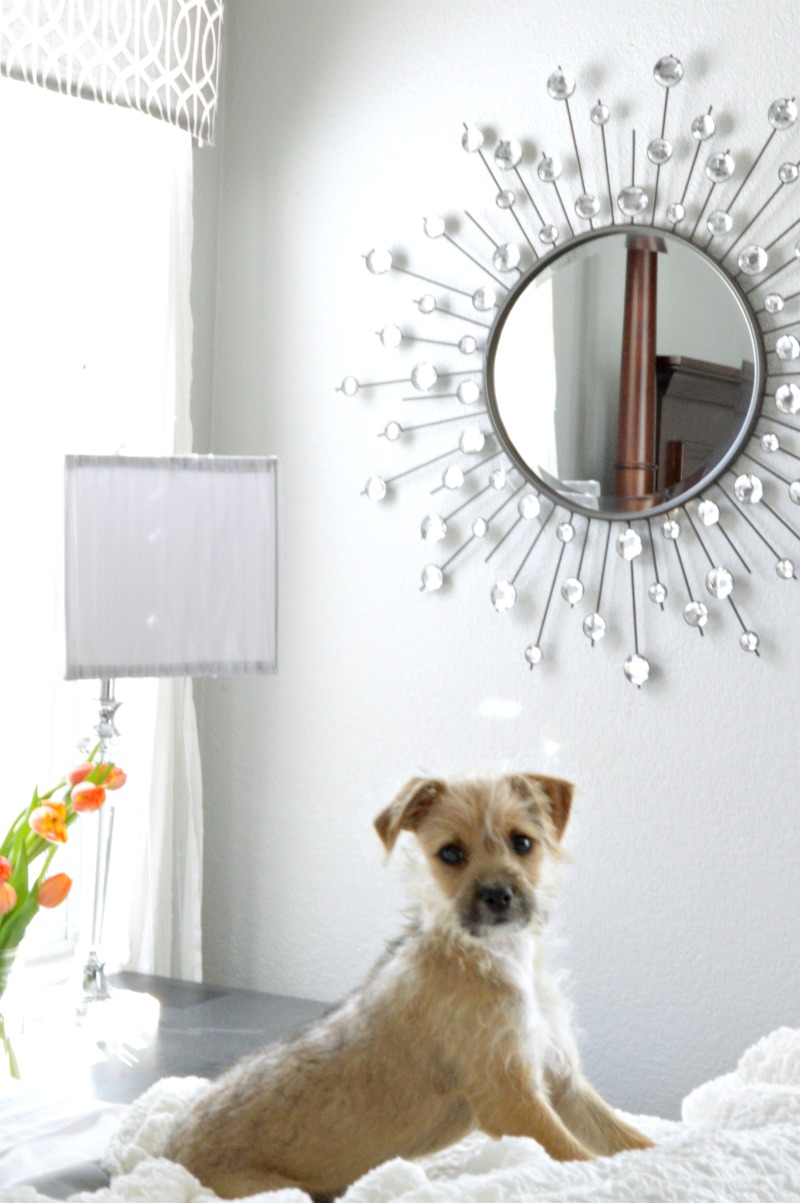 Living in San Diego we absolutely love entertaining outside. Last summer we tore out the old fountain that no longer worked and built an outdoor fireplace.  We have created lots of great memories sitting around the fire at night.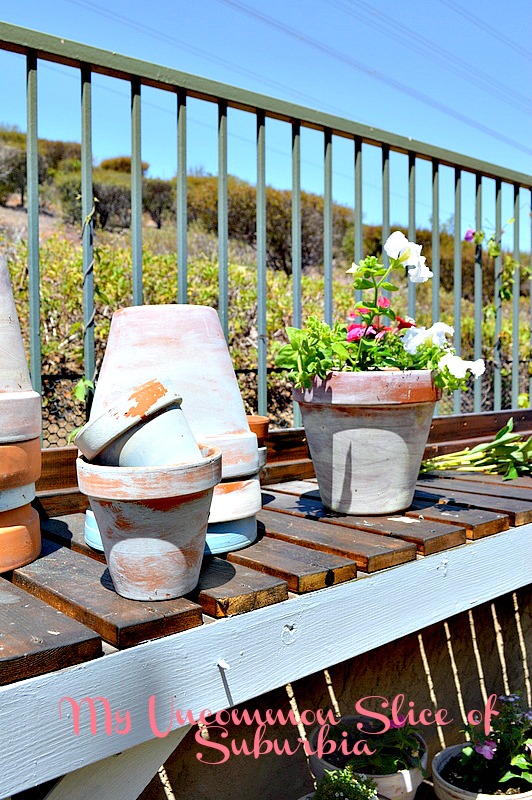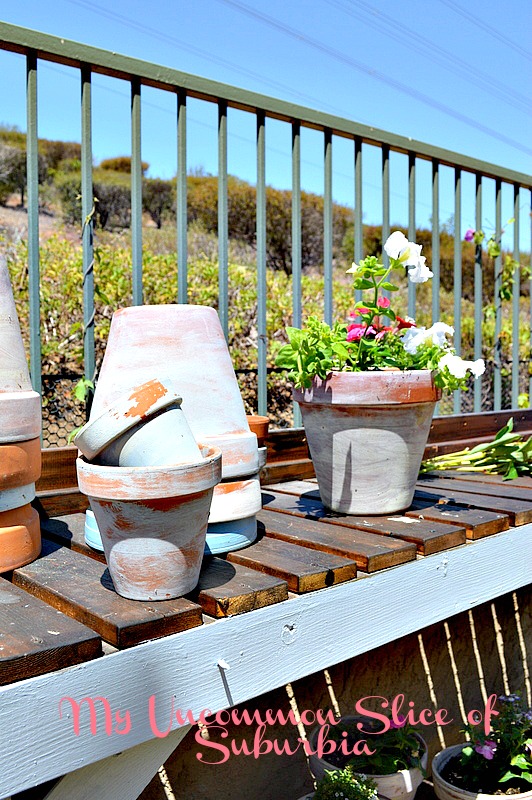 That's a wrap, I hope you enjoyed the tour, next stop is The House of Silver Lining.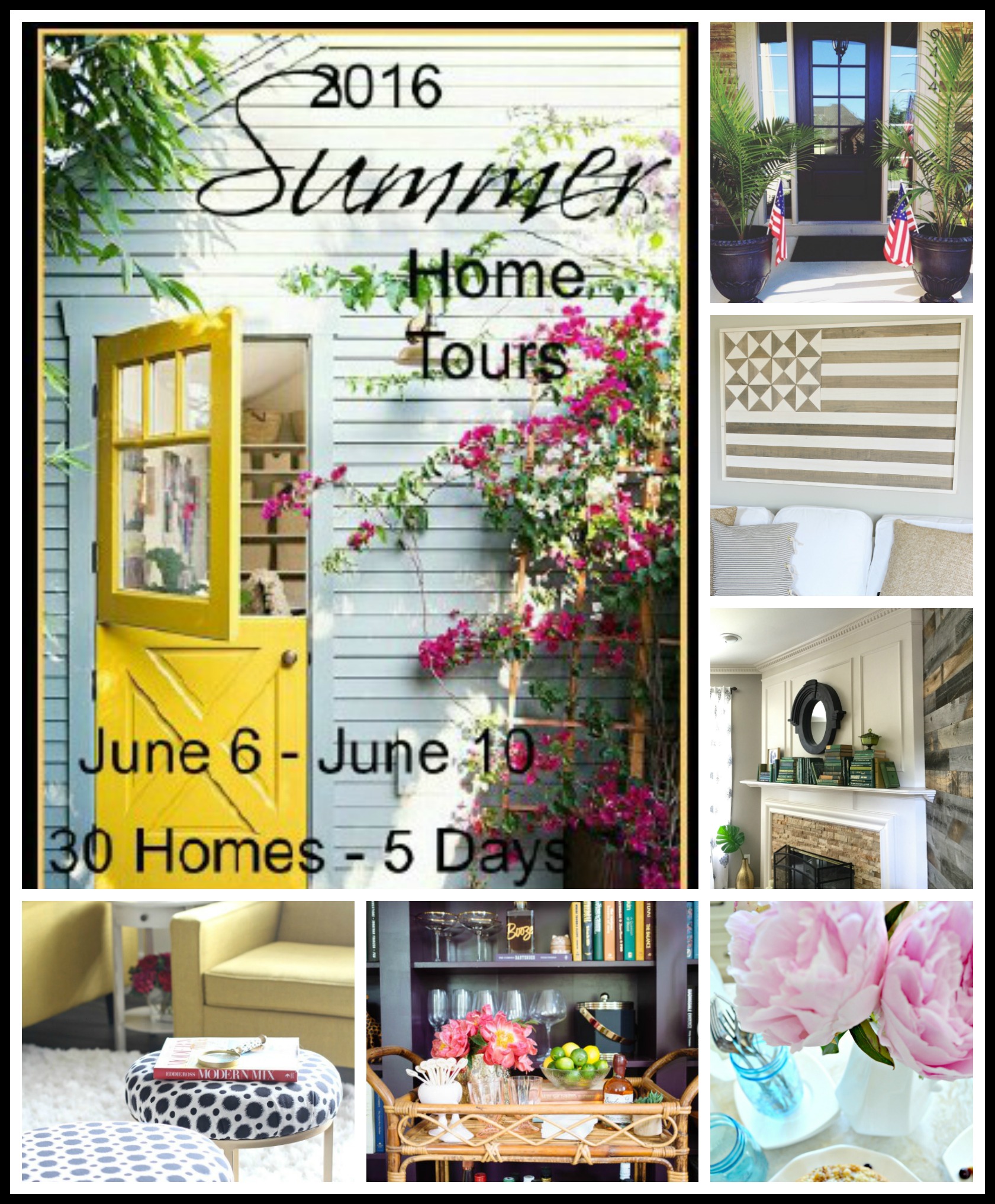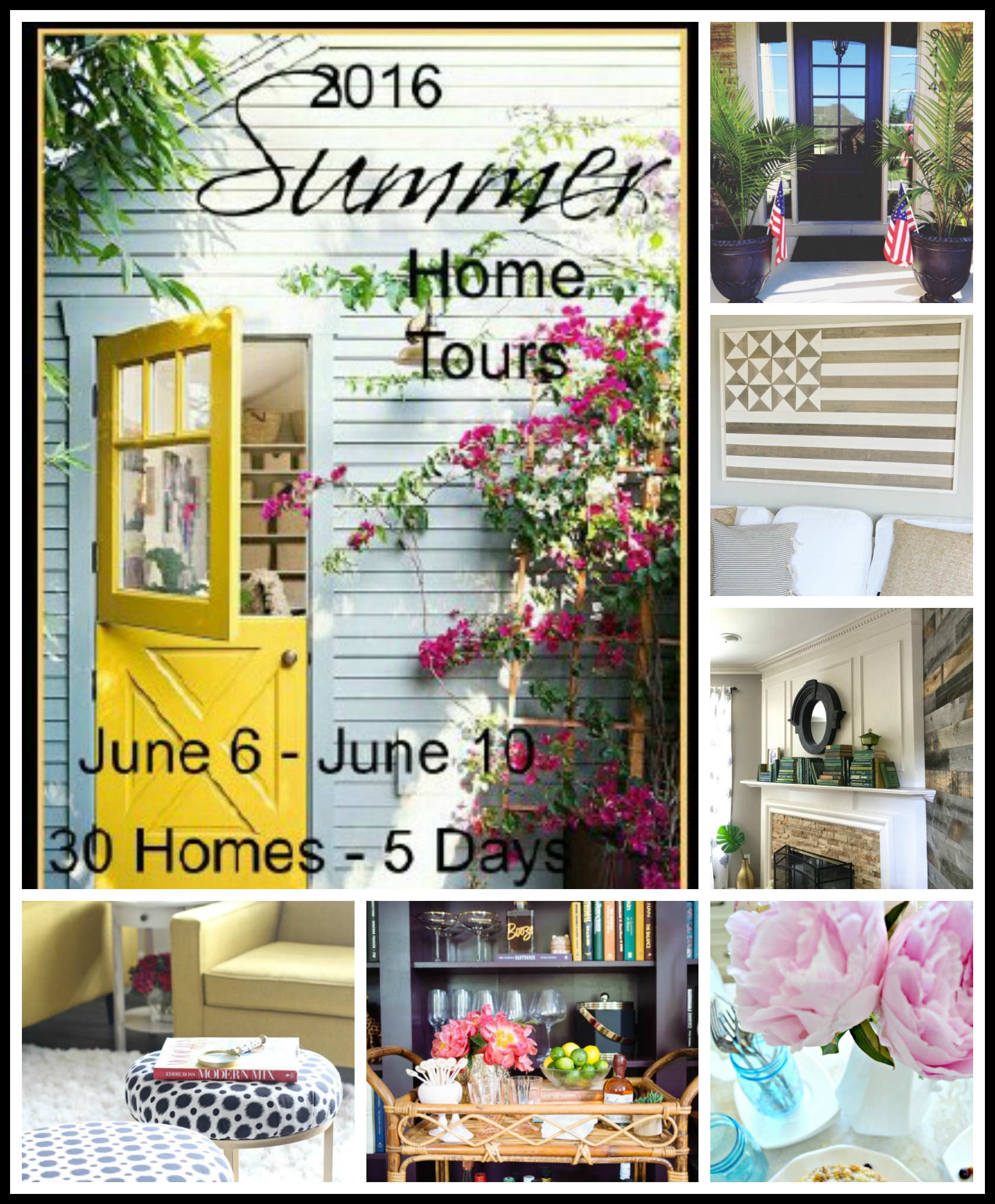 Here's the rest of the line up for your enjoyment!

Monday – June 6
A Stroll Thru Life | Life on Virginia Street | Remodelando La Casa | Thrifty and Chic | Rain On A Tin Roof | Duke Manor Farms
Tuesday – June 7
Life Love Larson | Haneens Haven | Claire Brody Designs | My Uncommon Slice of Suburbia | The House of Silver Lining | Hymns & Verses 
Wednesday – June 8
Dimples & Tangles | Our Southern Home | Simple Details | Decor To Adore | A Thoughtful Place |  21 Rosemary Lane
 Thursday – June 9
Fri – June 10
Thank you so much for stopping in today, have a wonderful rest of the week! If you are so inclined, you can check out the rest of the house below.