Awhile back I was given some of my grandparents old suitcases.  I have used them in various parts of the house for storage.  Although my Grandfather is no longer with us, it always puts a smile on my face when I happen to pass one up.  I invision all the places the suitecase must have traveled in their 76 years of marriage and the simplicity of what was most liekly packed back then.   I decided to give this piece a little makeover since it is displayed ontop of our armoire in the master bedroom.
The inside is in prestine condition.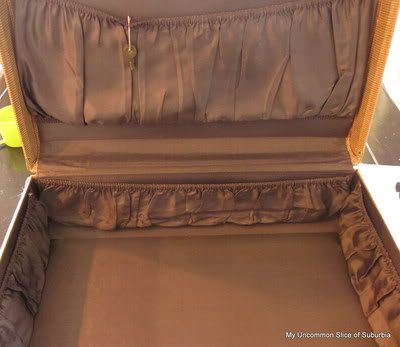 One coat of Duck Egg by Annie Sloan did the trick.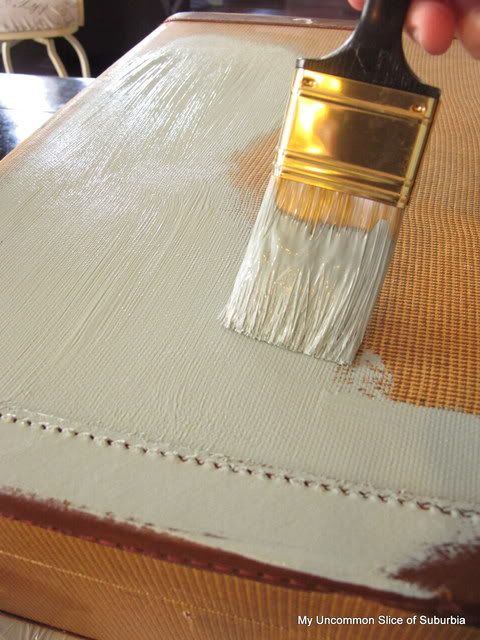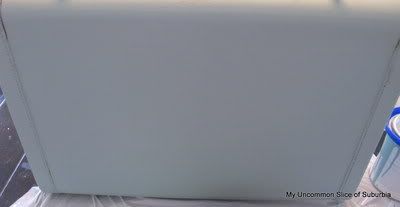 Followed up with a coat of dark wax and a coat of the clear soft wax to take any excess dark wax off.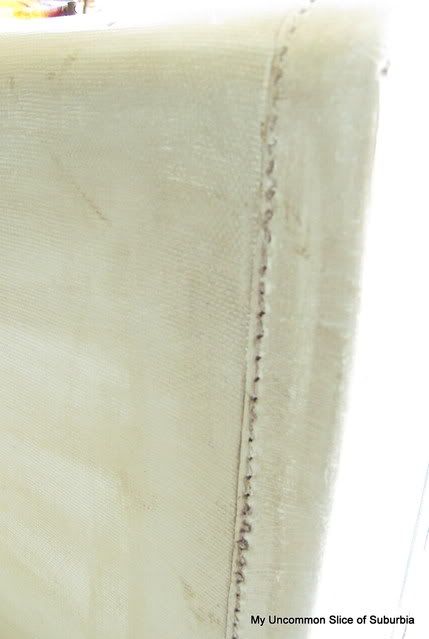 I hope Grandpa likes it!
~Thanks for stopping by friends~