Patriotic Mini Rolling Pins
Patriotic Mini Rolling Pins are such a fun craft to make for the holidays. They are quick, easy, inexpensive, and perfect for styling, party tables, tiered trays, and shelves, well pretty much anywhere!  Plus they are tiny which makes them so much fun!
I appreciate all of your kindness during this difficult time of my mother's passing.  Some days are harder than others, closing the door on her empty apartment was hard, really hard.  I just take it a day at a time right now.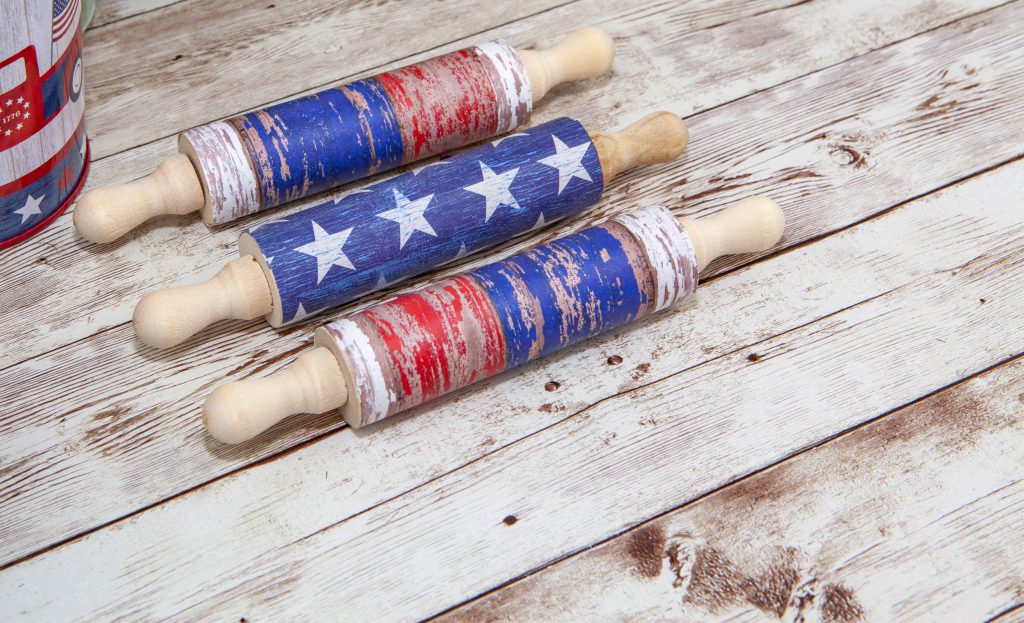 Affiliate links listed below
Supplies:
Mini Wood Rolling Pins (4inches or larger) Hobby Lobby Or Amazon
Scrapbook Paper (Hobby Lobby)
Mod Podge Matte
Tools:
Pen
Scissors
Foam Brush
Time:
5 Minutes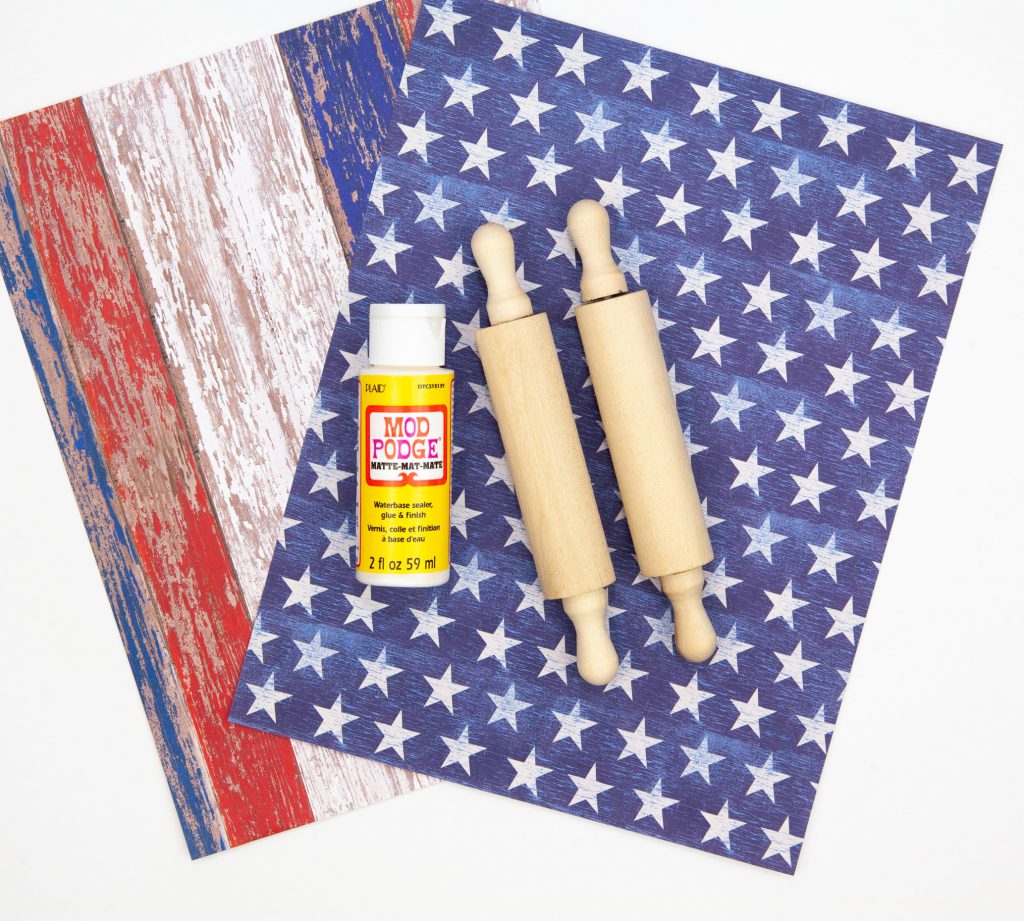 Directions: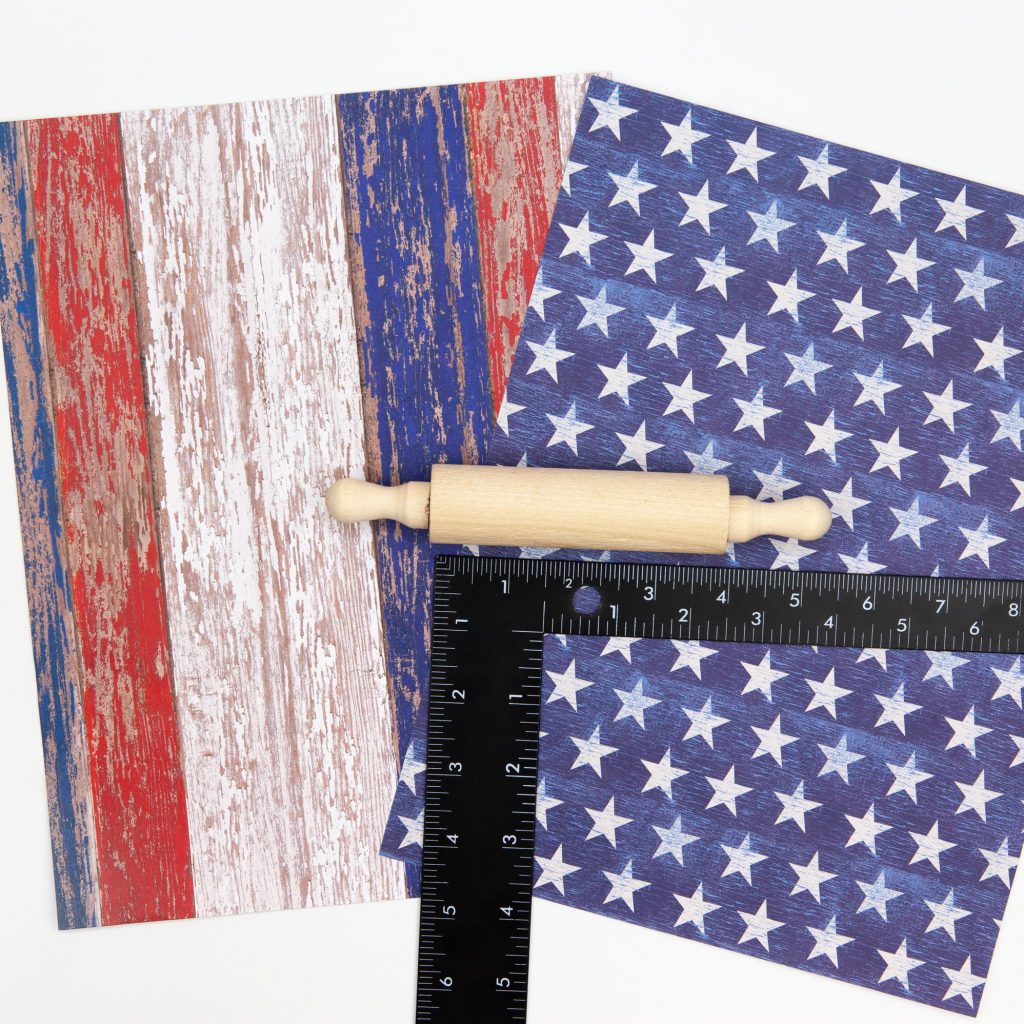 Step 1
Measure how much paper is needed to cover the rolling pin. These rolling pins were 4" long and
also needed 4" of paper to cover all the way around, including a 1/4" overlap.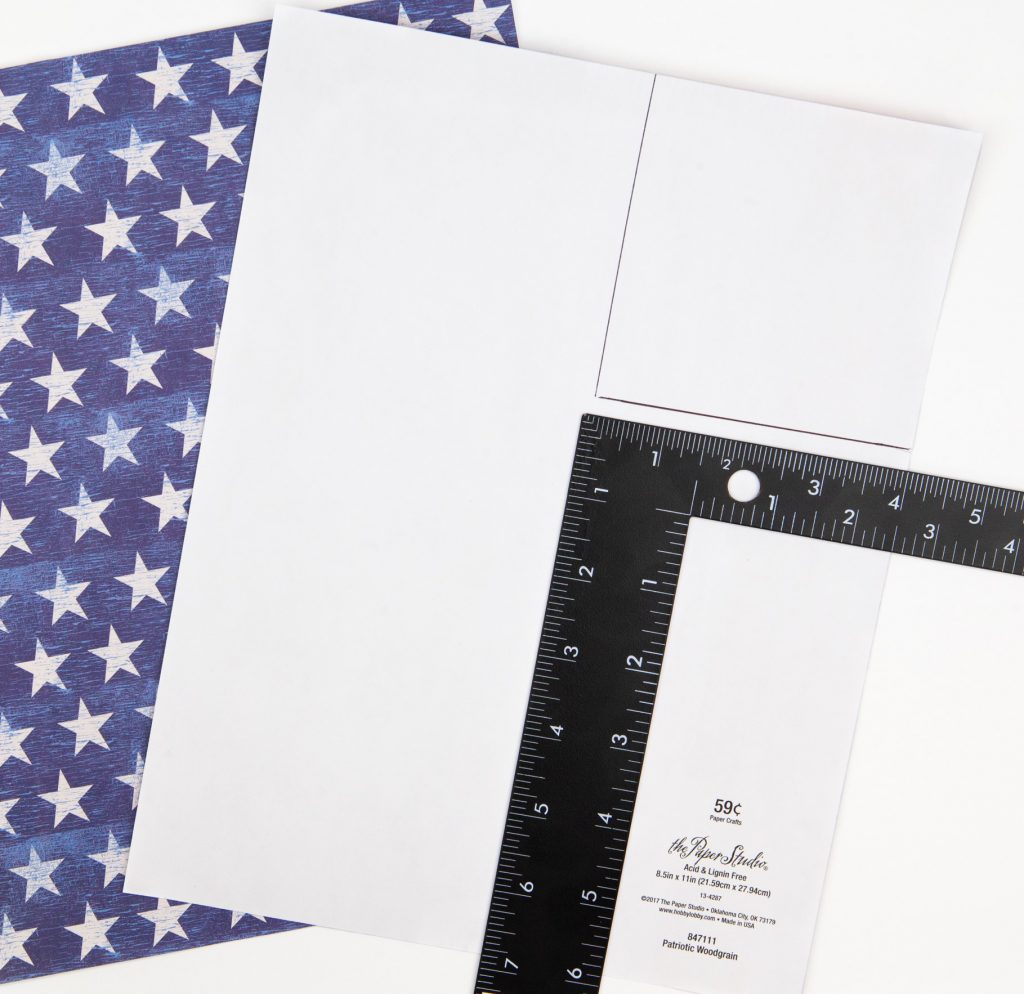 Step 2:
Flip the scrapbook paper over and draw out your measurements. Mine was a simple 4"x4"
square. Then cut your scrapbook paper along your drawn lines.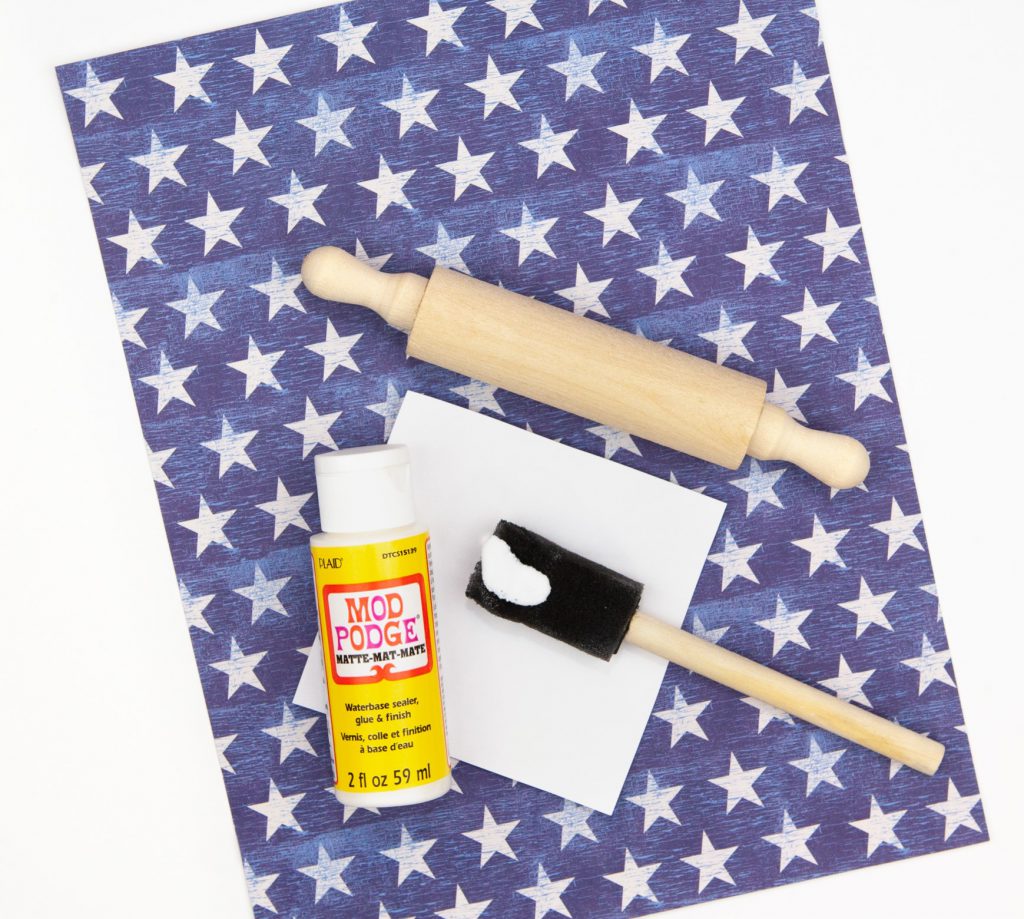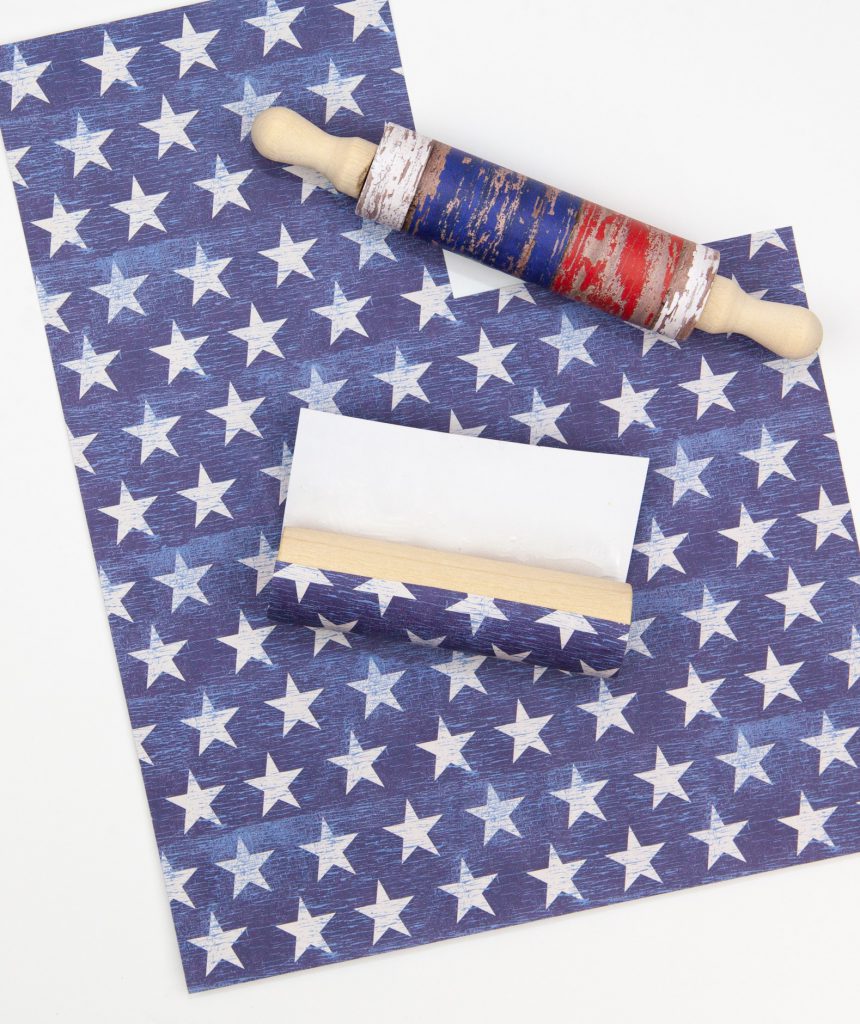 Step 3
Use a sponge brush to add a light layer of Mod Podge to the back of the paper. Line up the
scrapbook paper with the edges of the rolling pin and slowly roll the paper around the rolling pin
until covered. The Mod Podge will adhere to the wood quickly. Where the ends of the scrapbook
paper overlap, add additional Mod Podge on top to seal the paper ends together.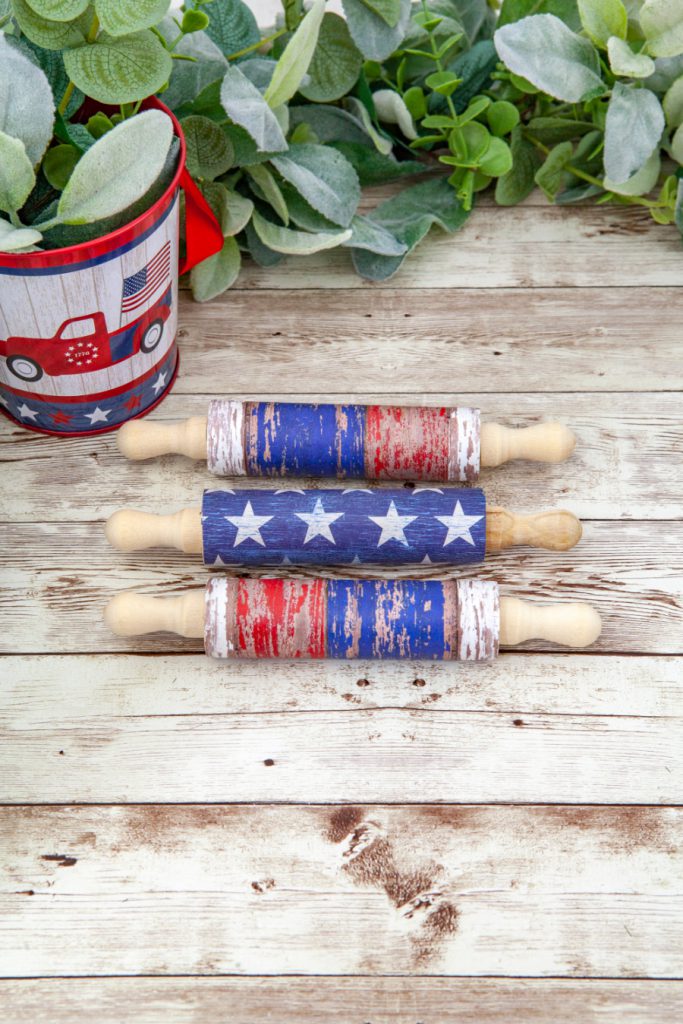 That's it so simple!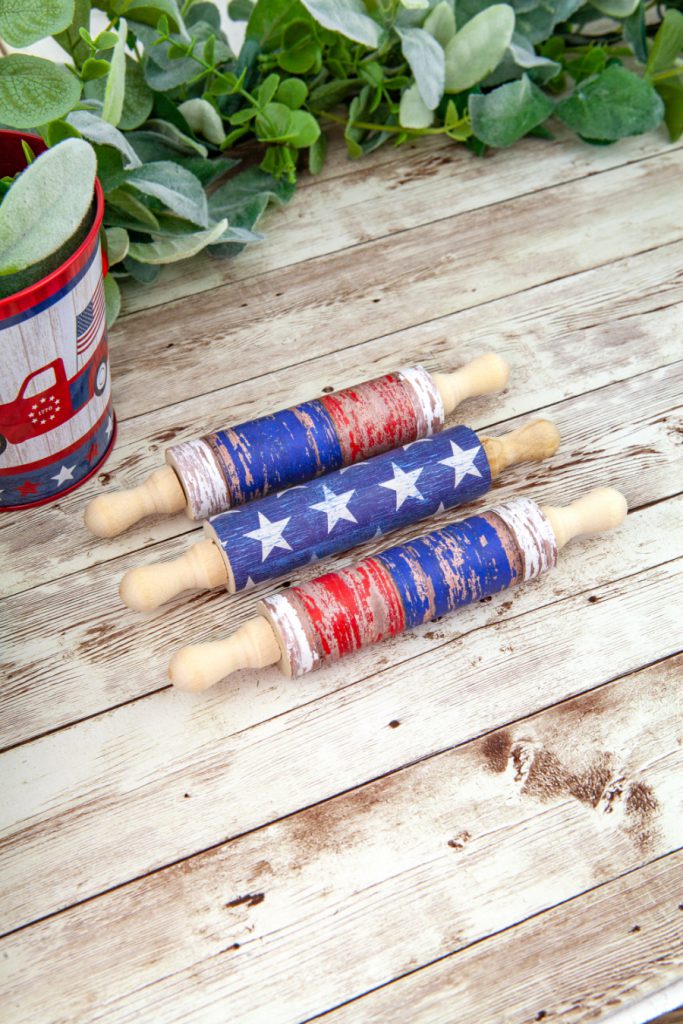 You could add ribbon on each of the ends if you would like to dress it up just a little more!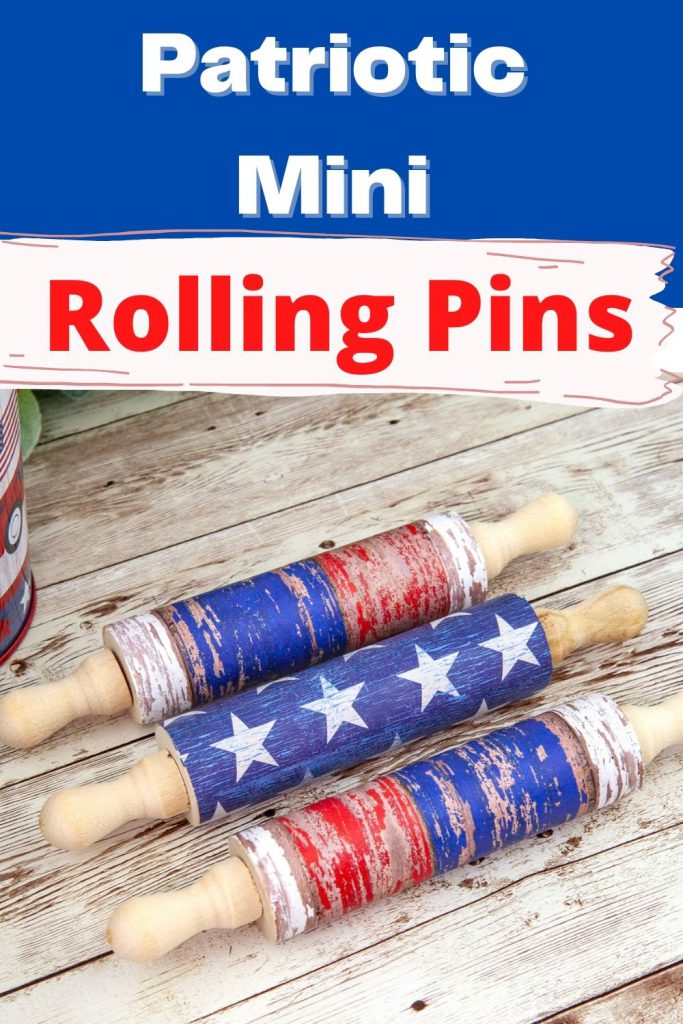 These mini rolling pins are a perfect addition to your farmhouse decor or perfect addition to any patriotic display!
Thank you for stopping in today!
Intended for indoor decor only, not for food.