DIY How to turn a stool into a outdoor glass table
Hi Friends, I have finally tackled and completed making our outdoor glass table that I have been wanting to finish FOREVER!!! I've had these awesome glass gems from the dollar store for months but my project was a total bust the last time I tried this because of the materials I was using.  I think I should start posting about all my failed projects, right? This table would be the perfect plant stand or a little side table for a nice glass of wine or hot coffee!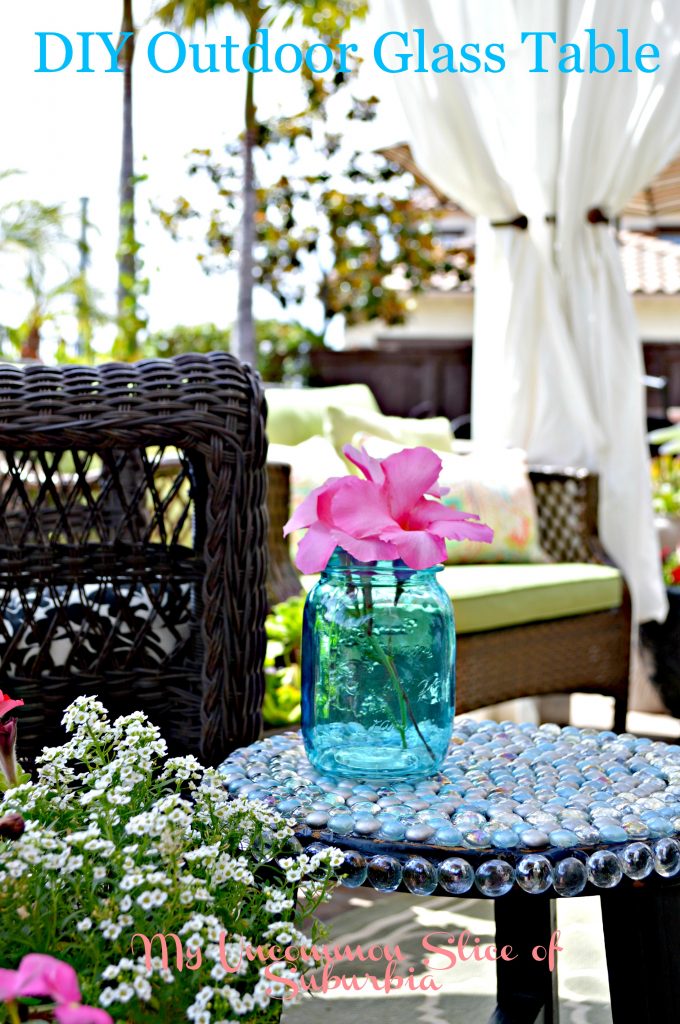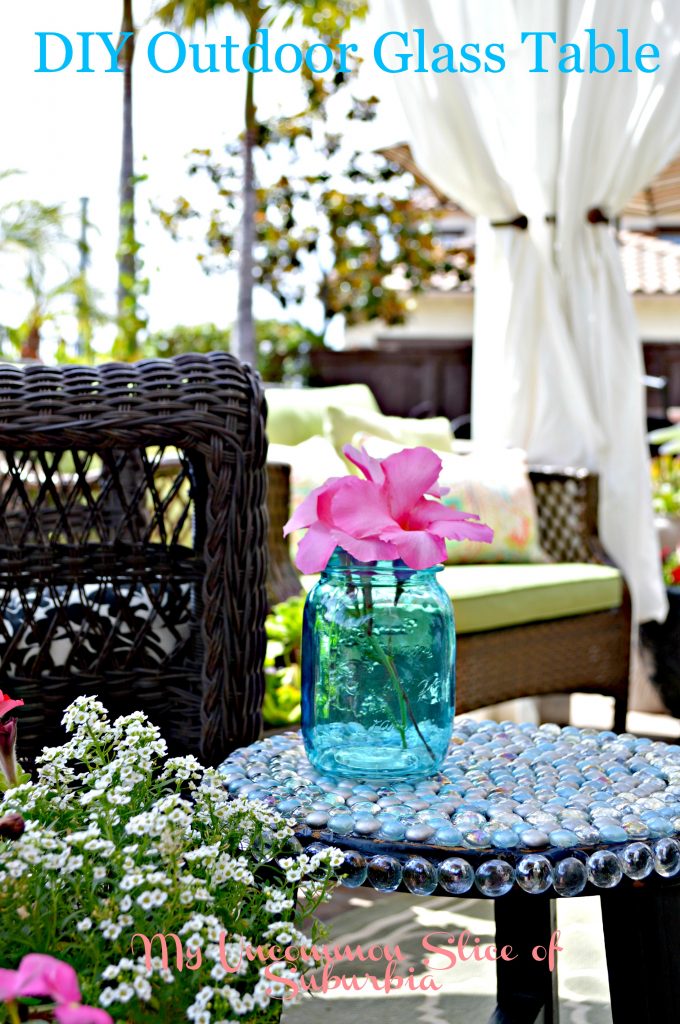 Affiliate links listed below
I wasn't able to find anything that would bond wood and glass together, UNTIL NOW, which made this project super easy!
Supplies
Elmer's E7502 4-Ounce Advanced ProBond Advanced Glue
Wooden stool or table
Glass tiles or gems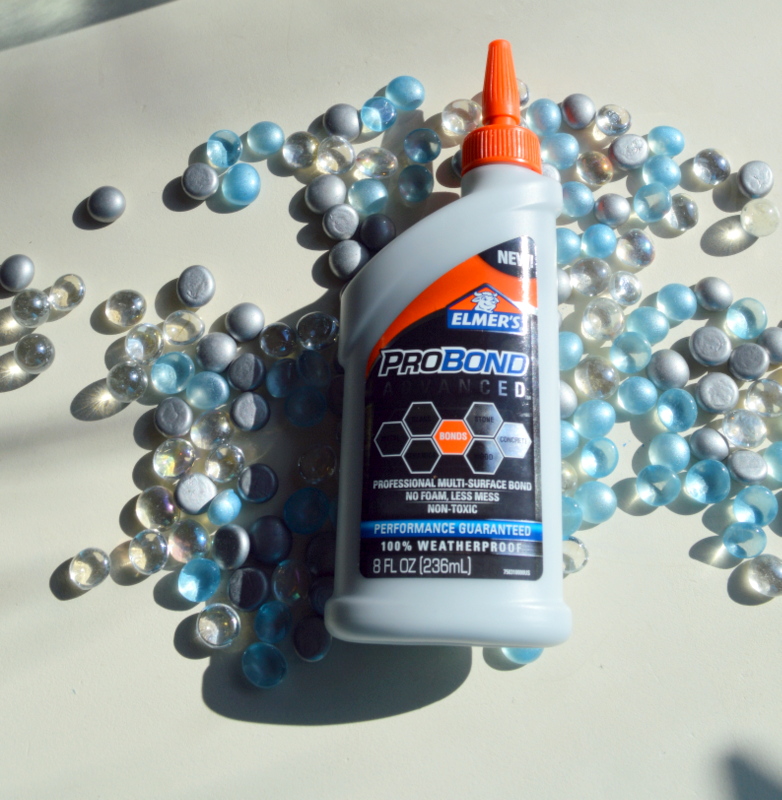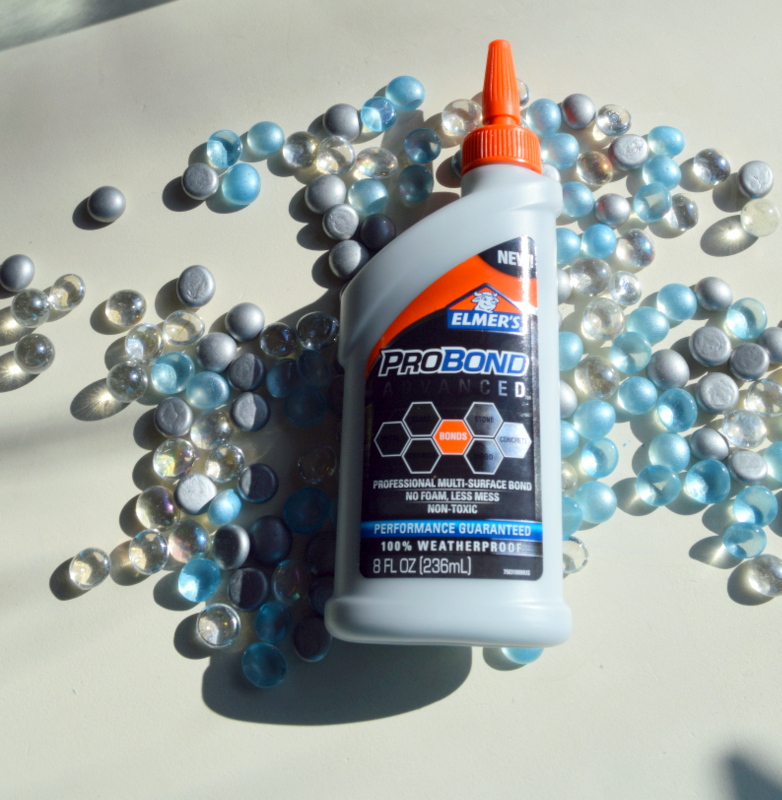 Directions
Make sure your wooden stool or table is clean from dust and dirt.
Simply apply a layer of Elmer's Pro Bond in small sections and placed the small glass pieces on top of the glue.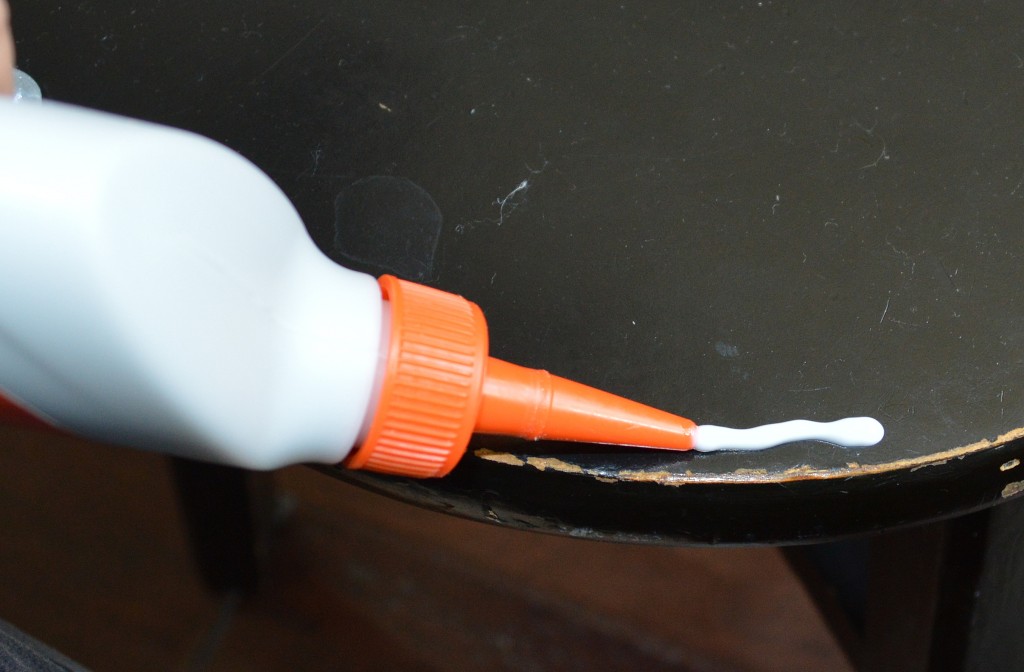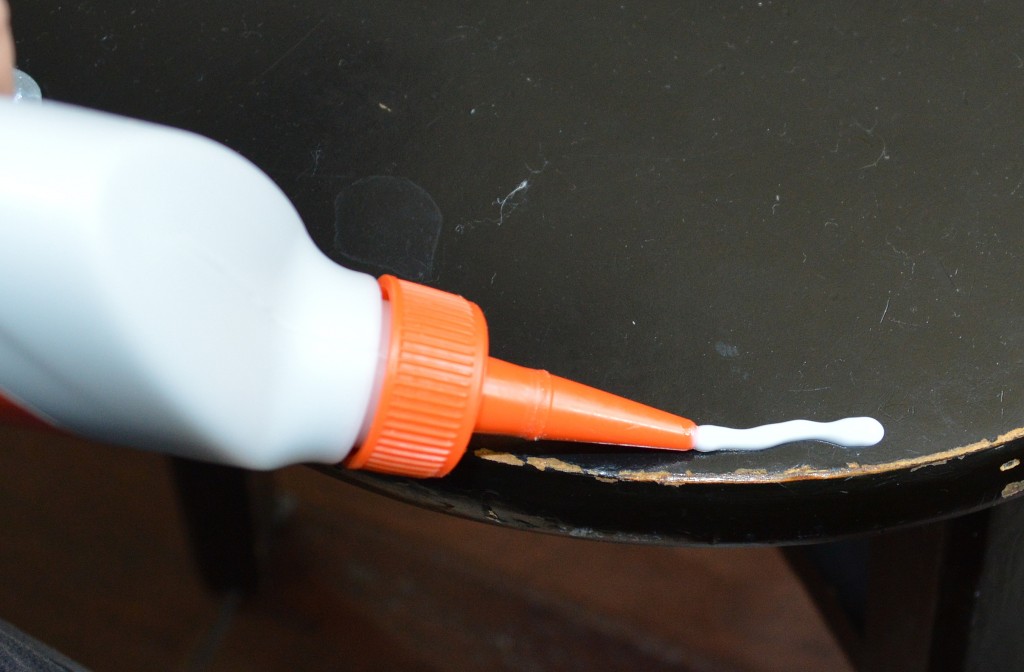 I love that  Elmer's ProBond Advanced glue dried clear which was perfect for these glass gems!  It is non toxic and  you can adhere porous to non-porous materials together, like wood to metal, glass, or ceramic to drywall, all without messy foaming, huge bonus!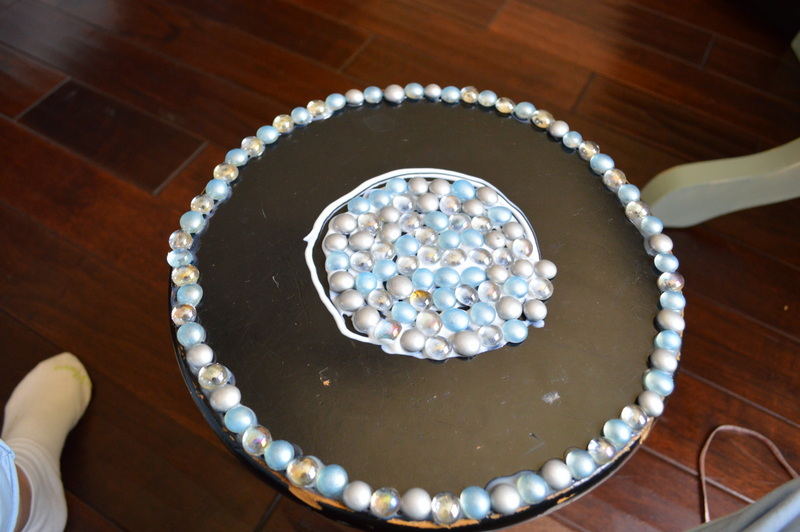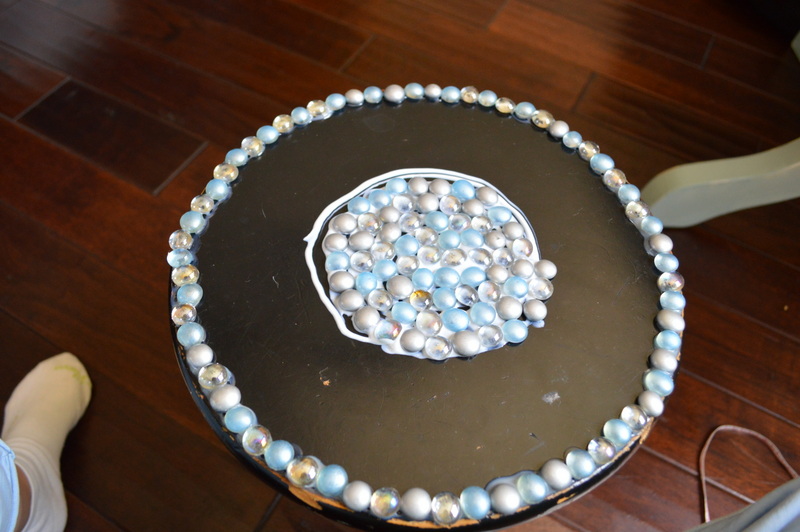 You could just complete the top of the table but I decided the sides needed a little blinging as well.  The top took me about an hour, the sides didn't take long, I just had to let the glass dry in sections so the glass wouldn't slip out of place.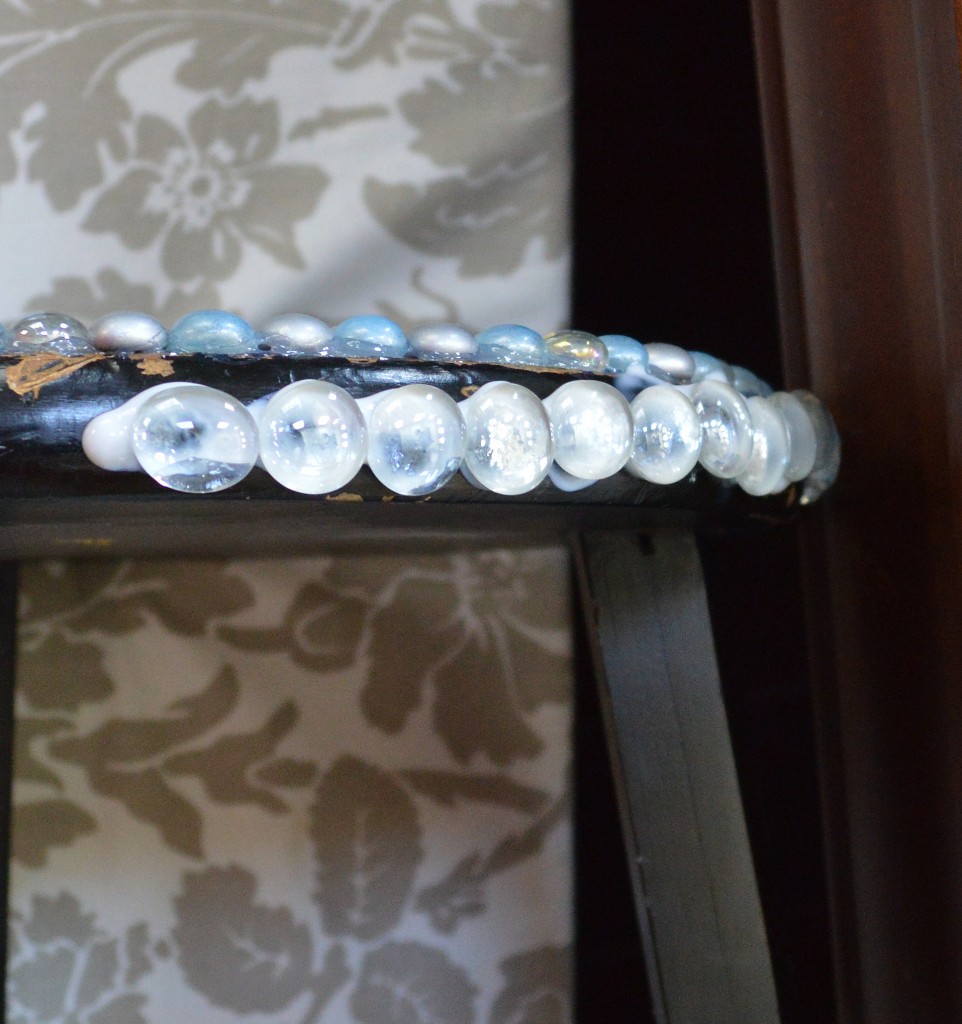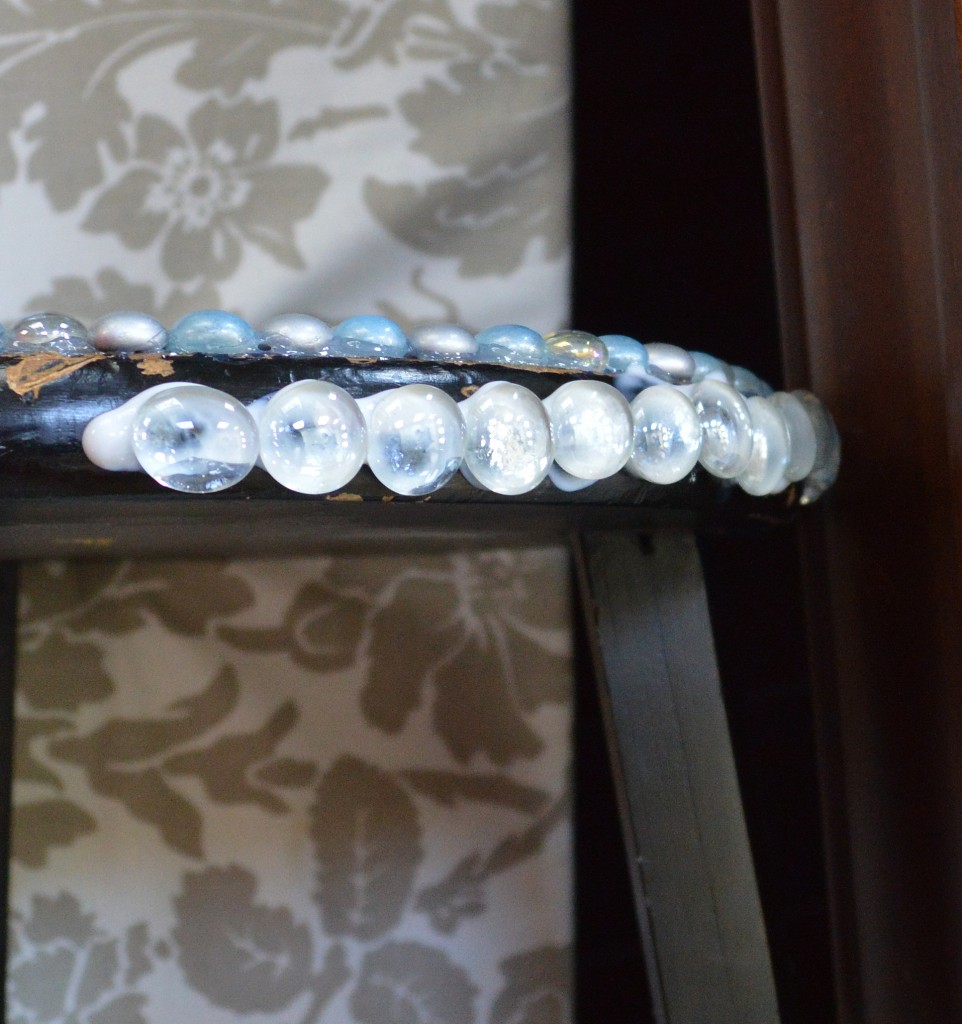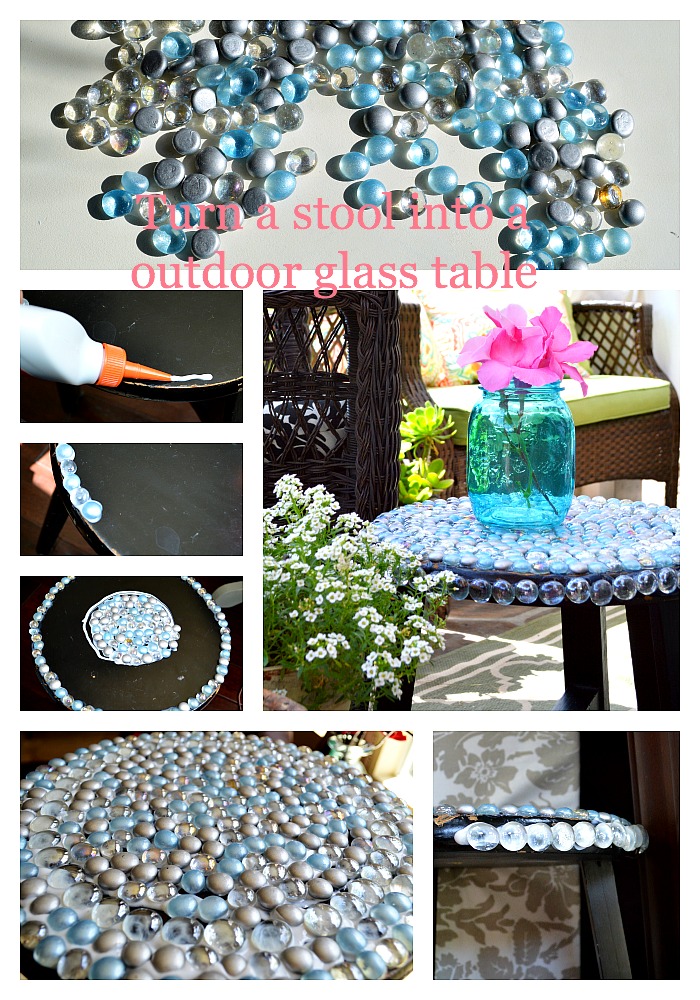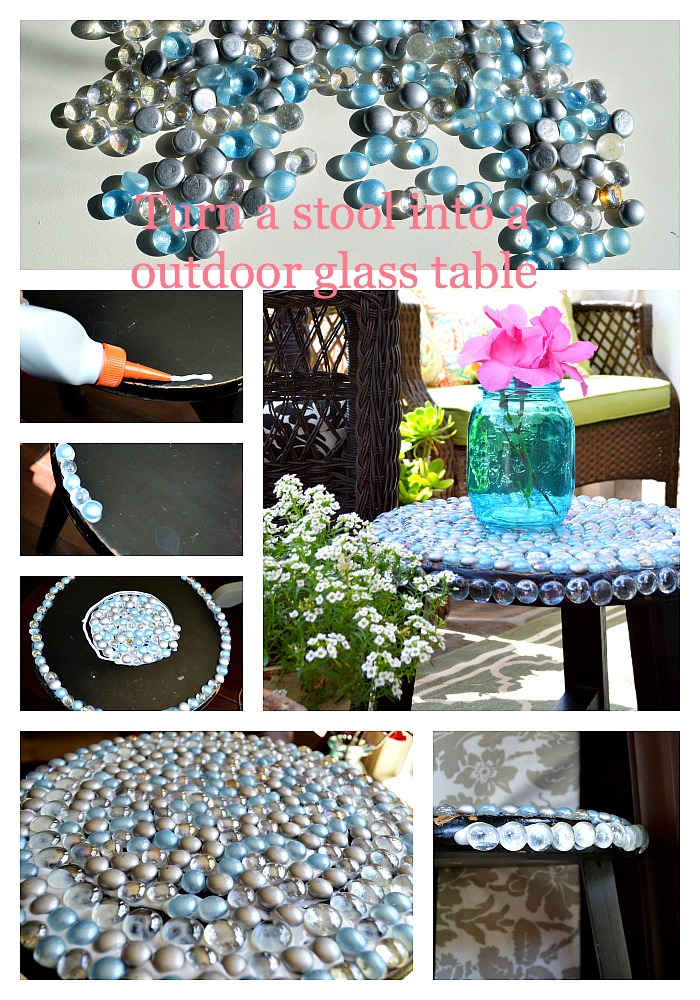 I LOVE how this came out and it was SUPER easy!  It is a perfect addition to our sitting area outside and it would make an amazing and personal gift!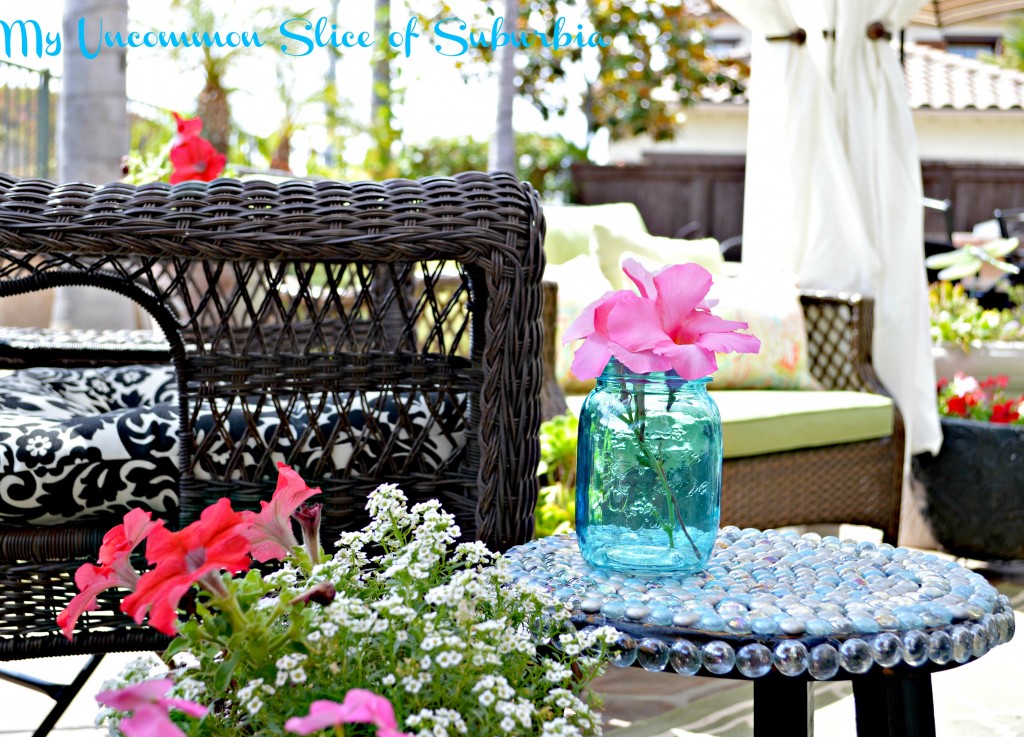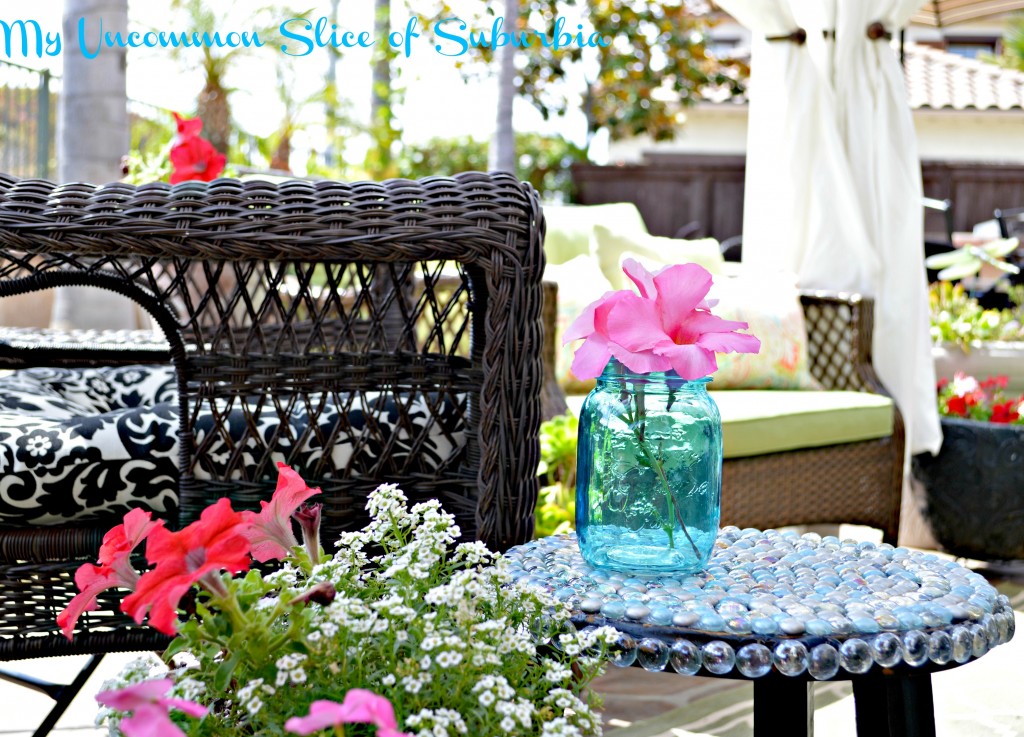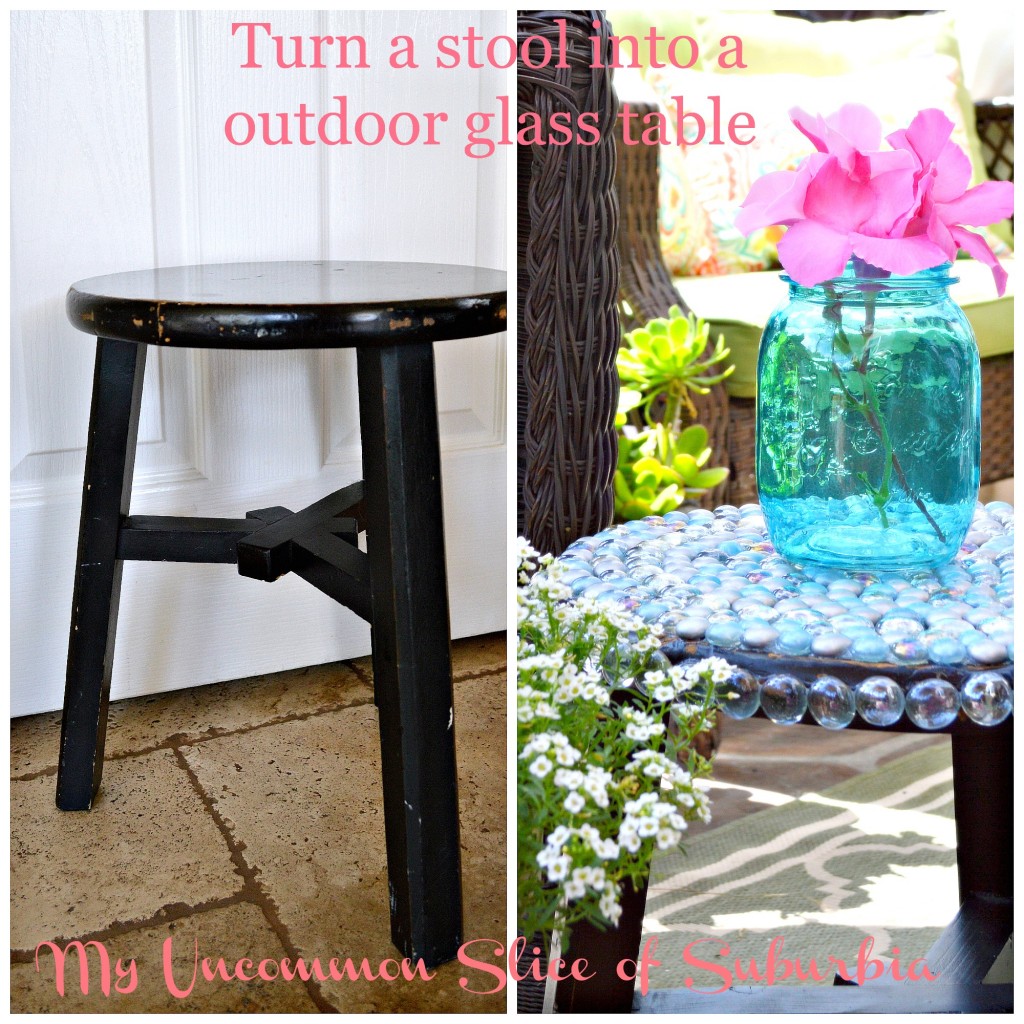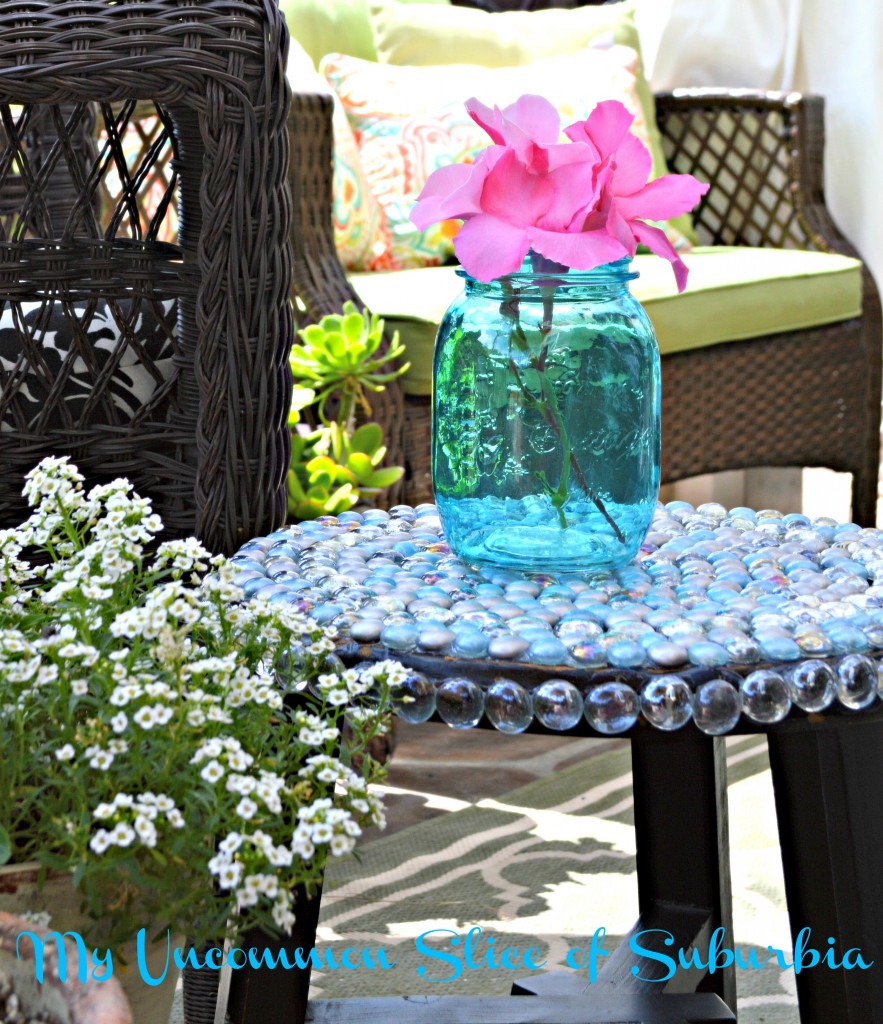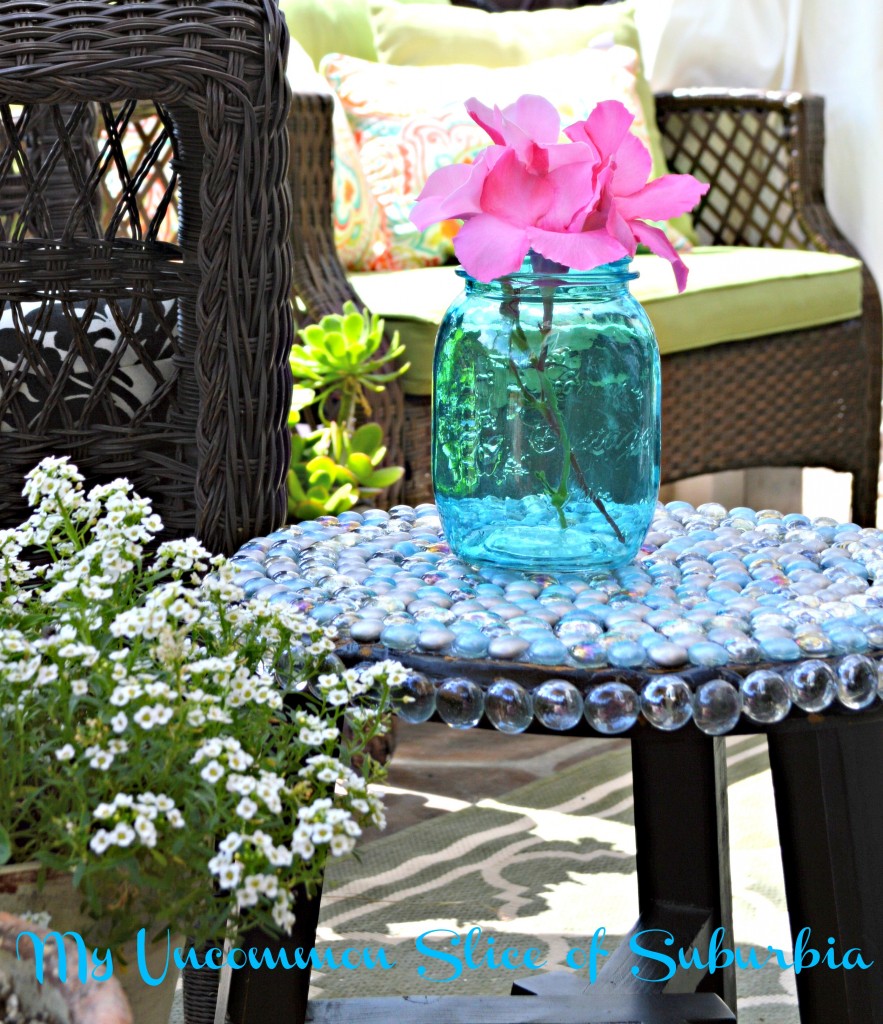 ~Thanks so much for stopping in today~