It's a fact, family of five equals A LOT of laundry so I decided it was time for some laundry room organization!   It has been about 5 years since I painted and organized this room and it is time for a little update.  This will definitely be a room that will be finished in stages as time permits but first off, getting everything off the floor!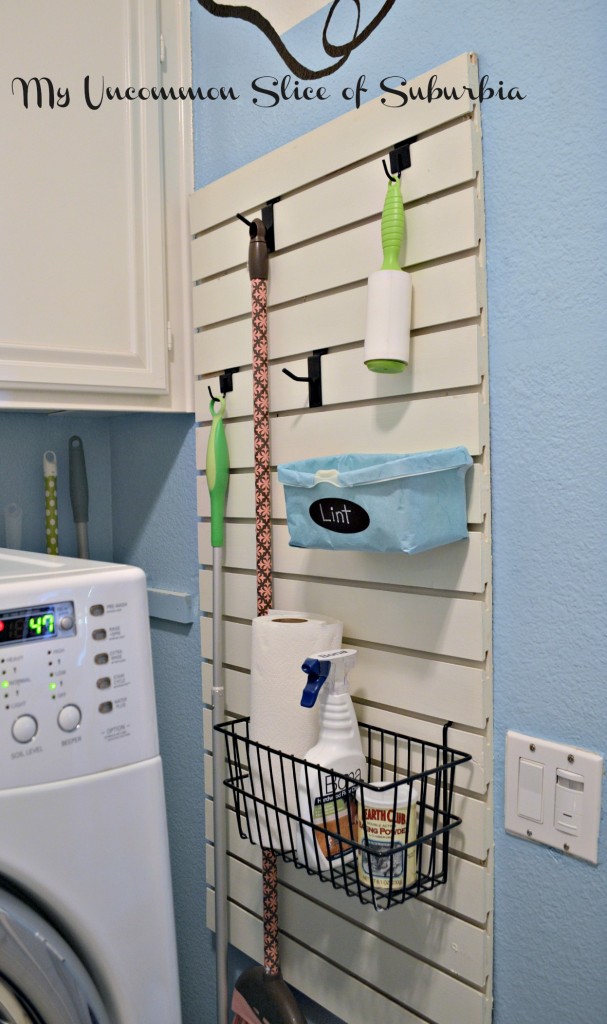 Here is that little corner that seemed to collect everything from brooms to mops, dusters and trash.  I figured it I had a place to put everything it wouldn't all land on the floor. Right?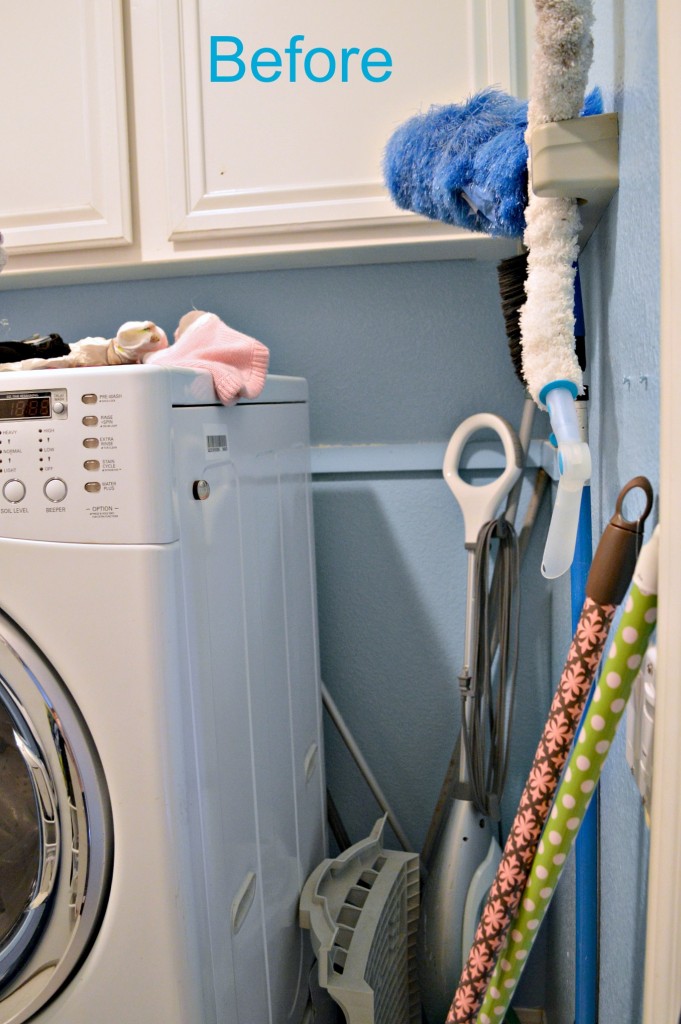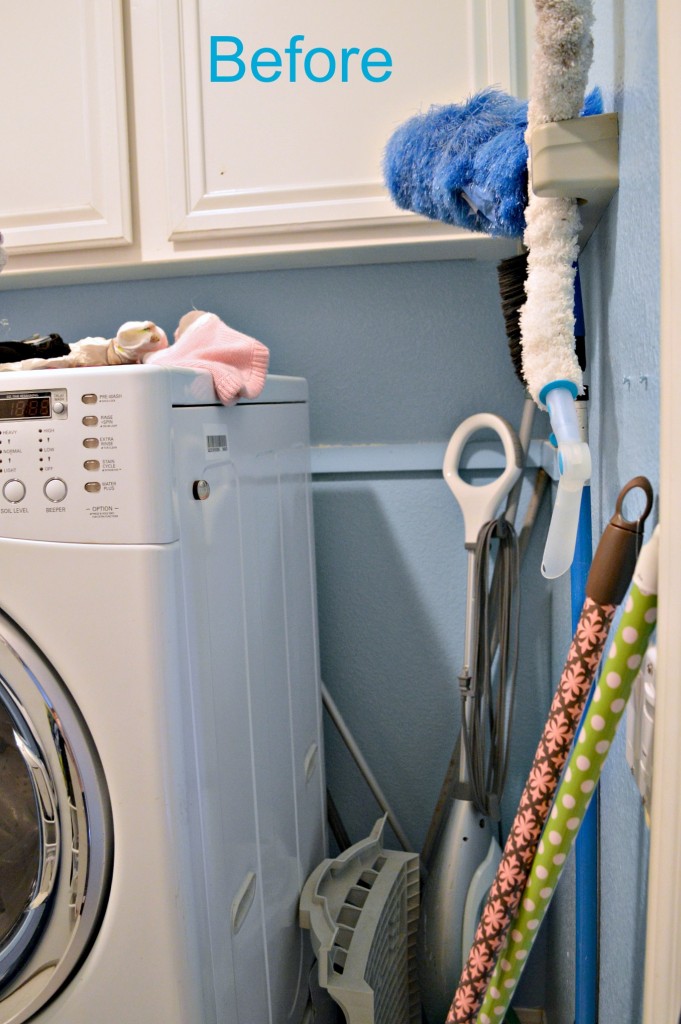 My Brother and Sister-in-law had given us leftover Slatwall from their childrens store.  Most of it we used in the garage but when we had a little leftover I knew exactly where I wanted to use it.  I gave it 2 coats of white primer and paint in one and my husband hung it on the wall for me.


I grabbed the hooks and accessories that were not being used in the garage (OK maybe I stole some from my husband, shhhh) and hung the laundry supplies , brooms and mops for easy access.  We also installed anther tool hanger that we had on the back wall for more storage and to get everything up off the floor.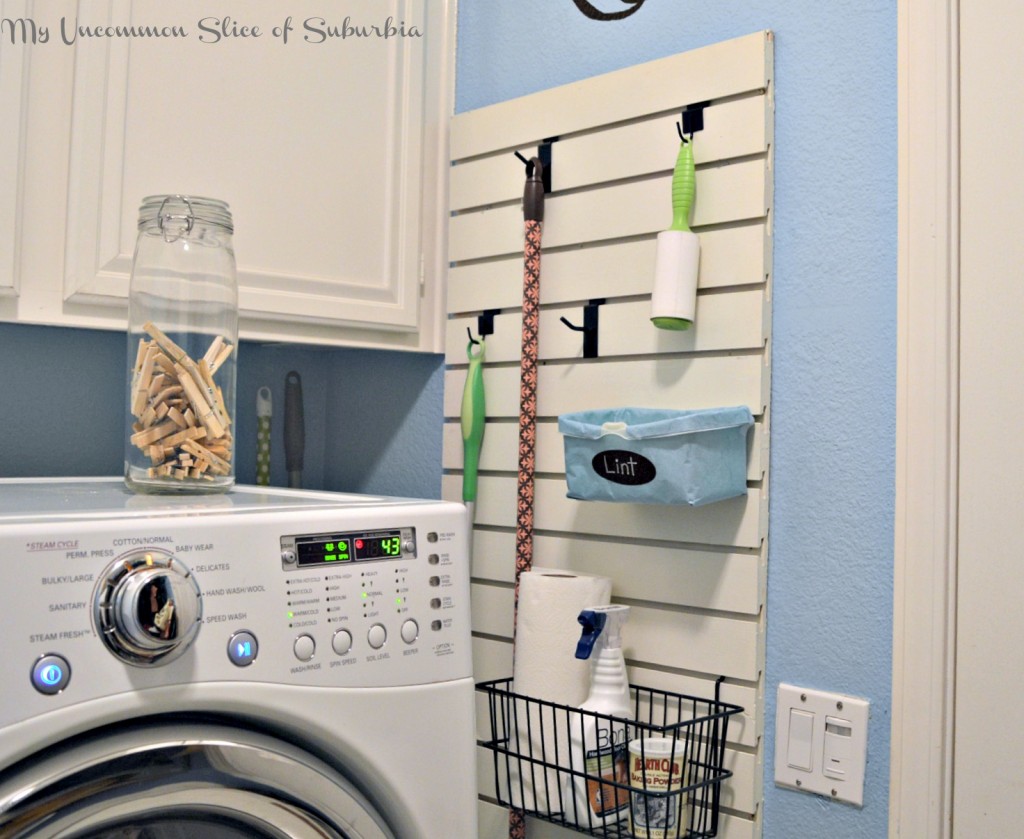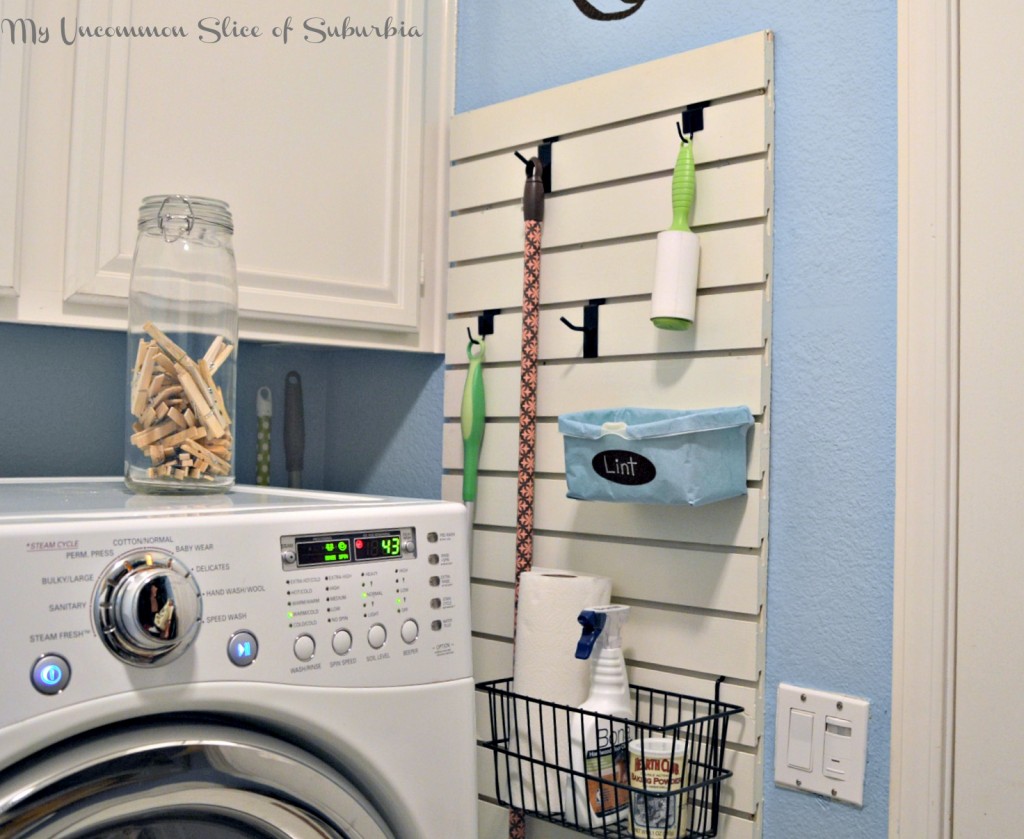 I also turned a baby wipe box into a little mini trash can to hold the lint.  I simply took the lid off and wrapped it with some pretty paper like you would a gift.
All of this was done at zero cost as we had all the supplies at hand, next step is to make sliding barn doors. This room is tiny and I could use all the space I can get without the door quite literally slamming me in the butt.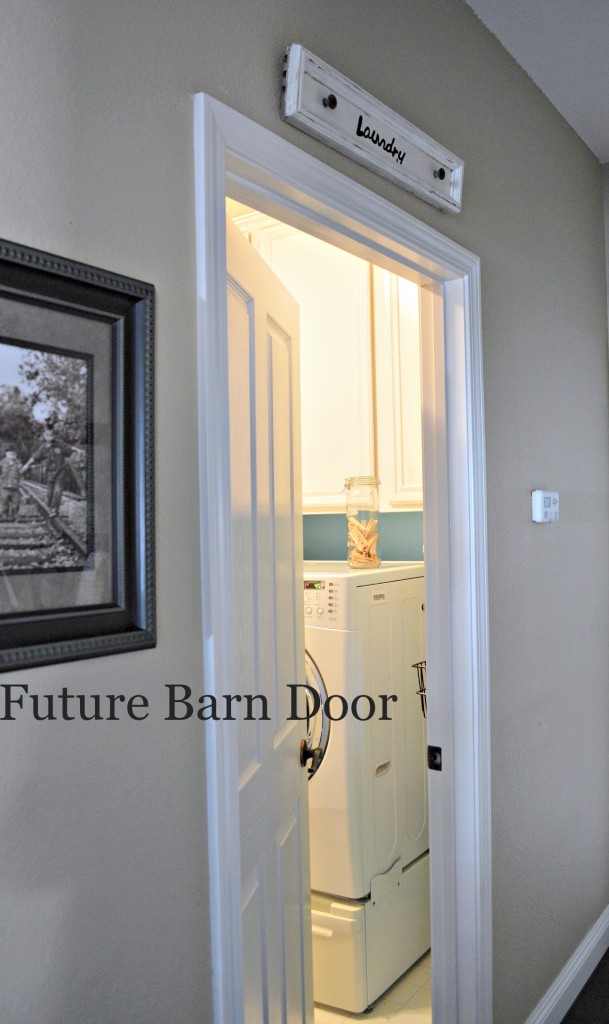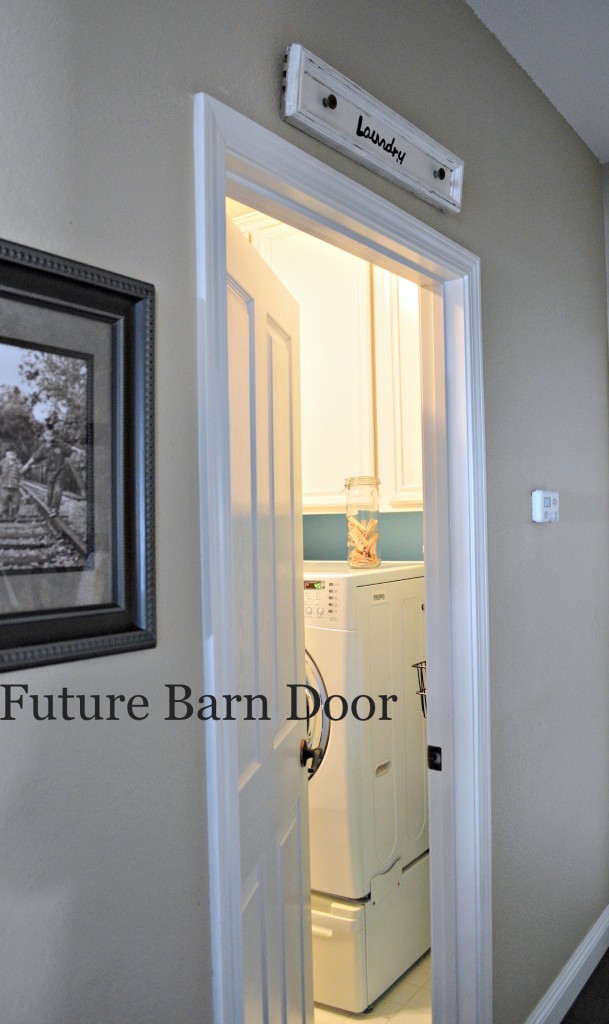 OK, off to do some more laundry, did you notice the machine's were running when I snapped the photo's, yes, I believe they are always on.  Thanks so much for stopping in today!