No Bake Oatmeal Protein Energy Balls
Protein balls are the perfect snack, they are super simple to make, healthy, nutritious and tasty!  With only SIX ingredients (most which you most likely have on hand) these no bake oatmeal energy balls are packed with protein and they are so versatile, you can add any filler you would like, raisins, craisins, chocolate chips, etc.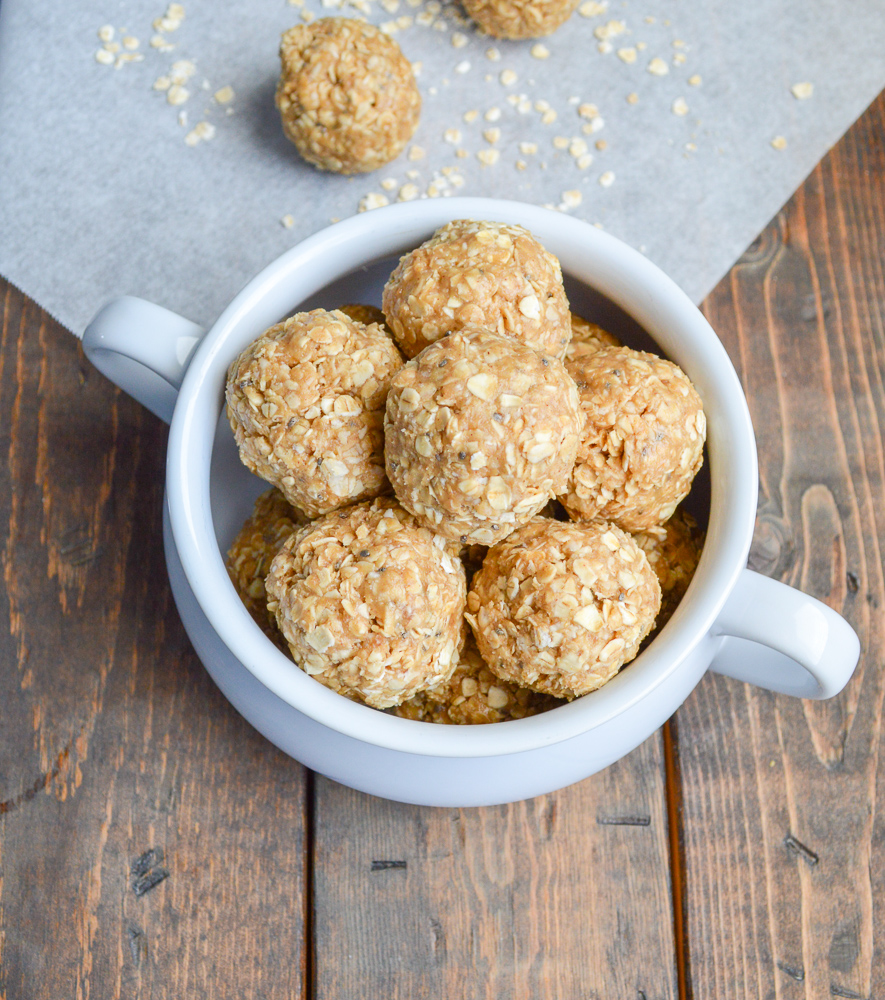 NO BAKE ENERGY BITES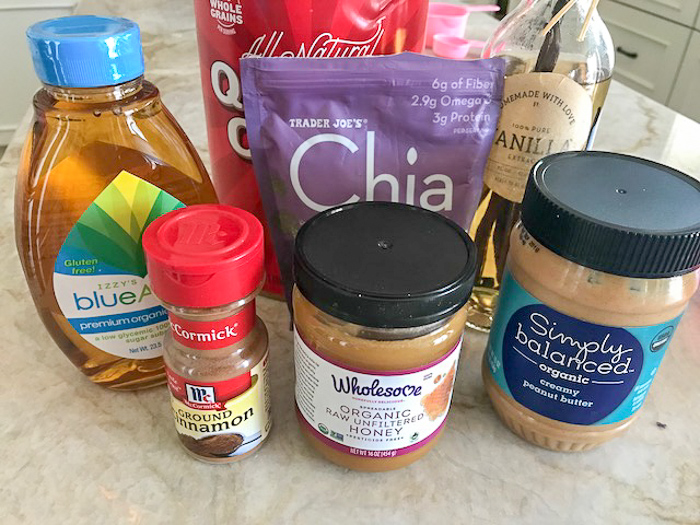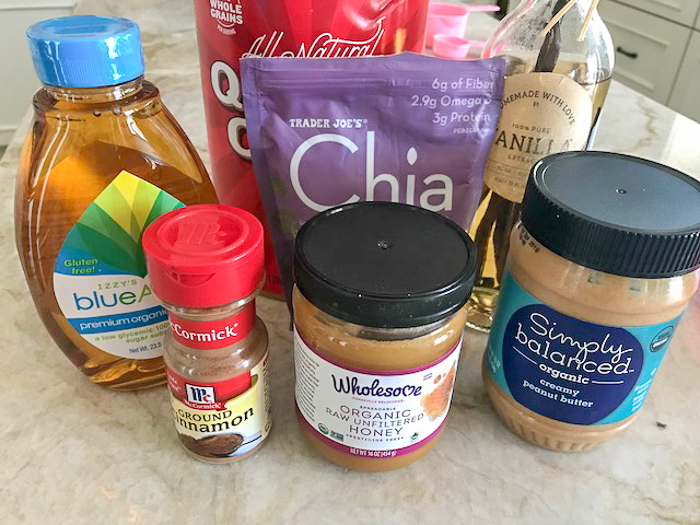 INGREDIENTS:
2 cup (dry) oatmeal
1/2 cup organic smooth peanut butter
1/3 cup organic honey or organic agave nectar
1 tablespoon chia seeds
1 teaspoon vanilla extract
1 teaspoon cinnamon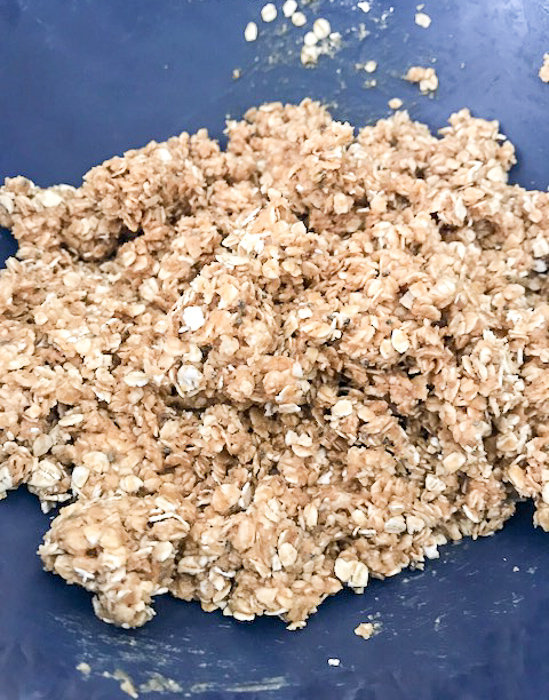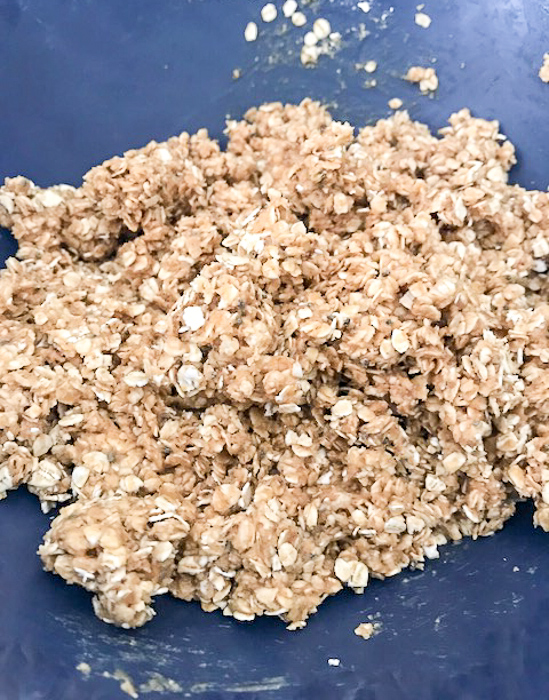 Stir all ingredients together in a medium bowl until thoroughly mixed. Cover and let chill in the refrigerator for about a half an hour.
Roll into 1 inch balls and place on parchment paper. Store in an airtight container and keep refrigerated for up to 1 week.
Makes about 25 balls.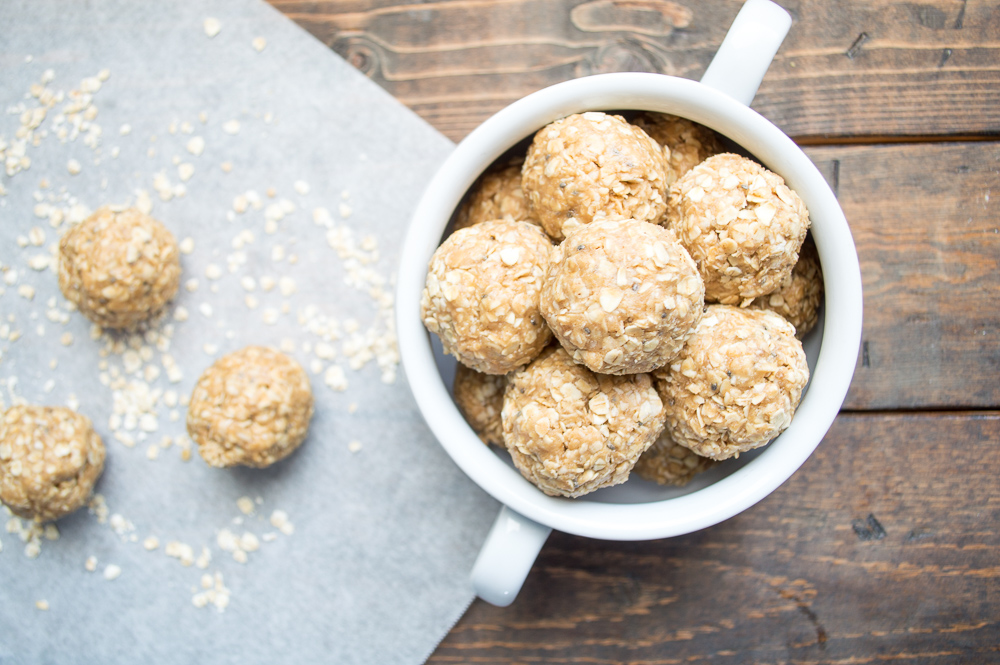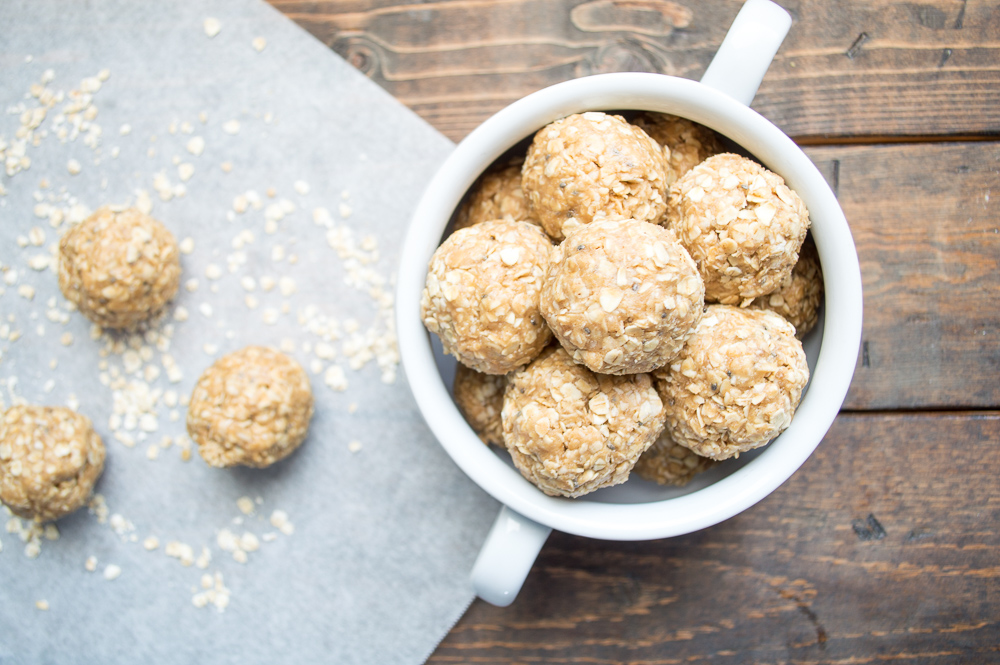 A perfect healthy snack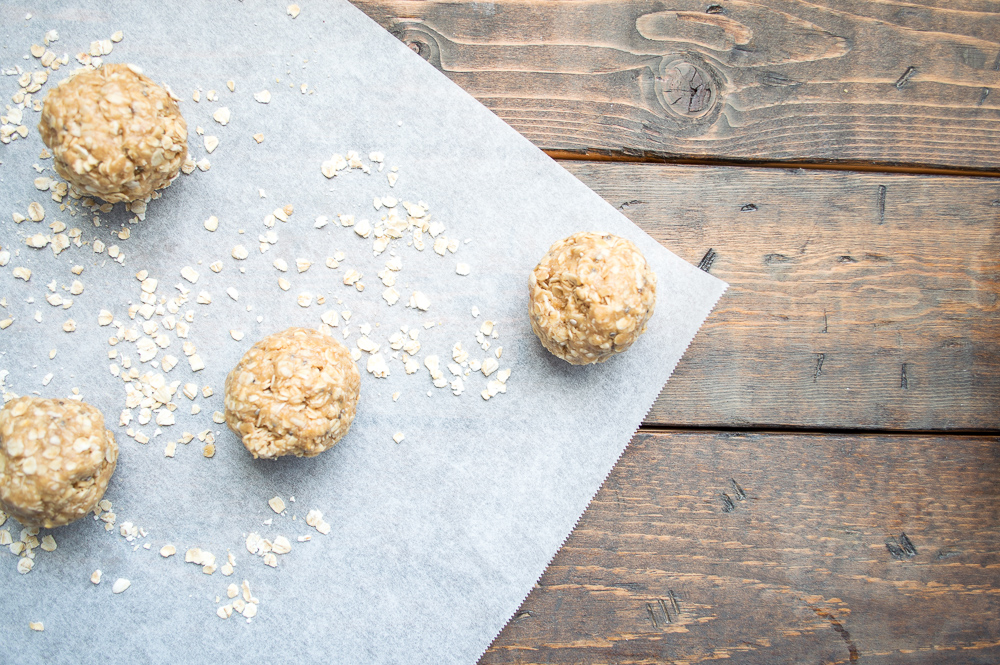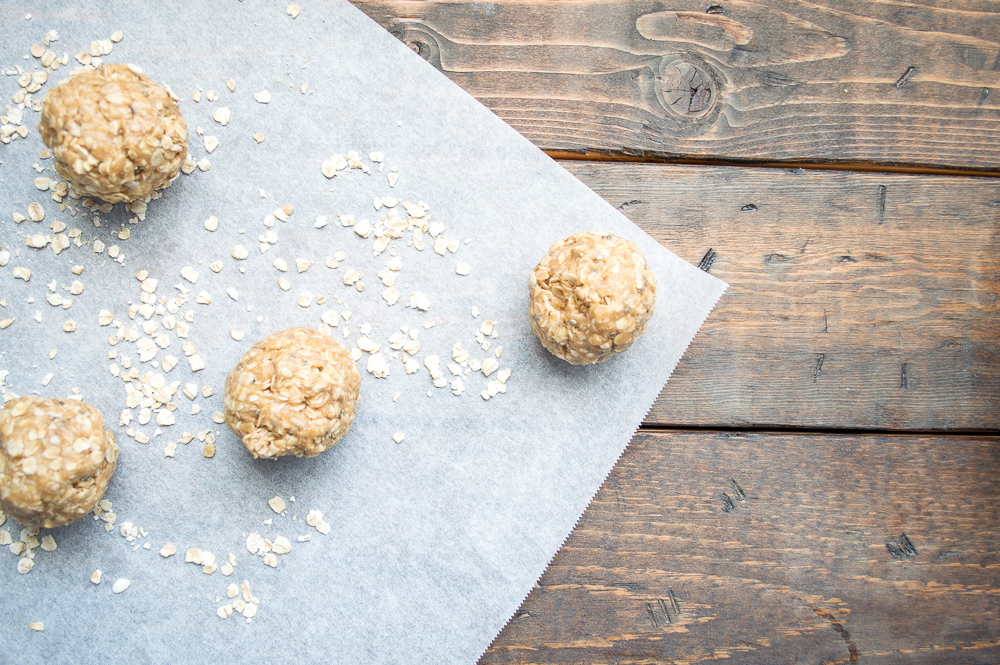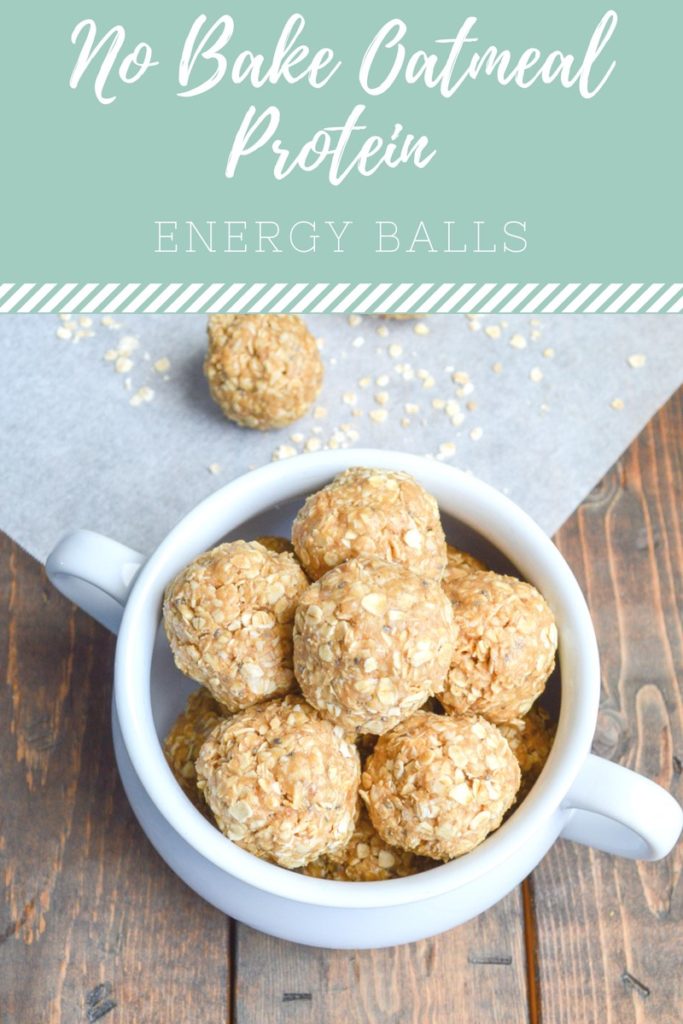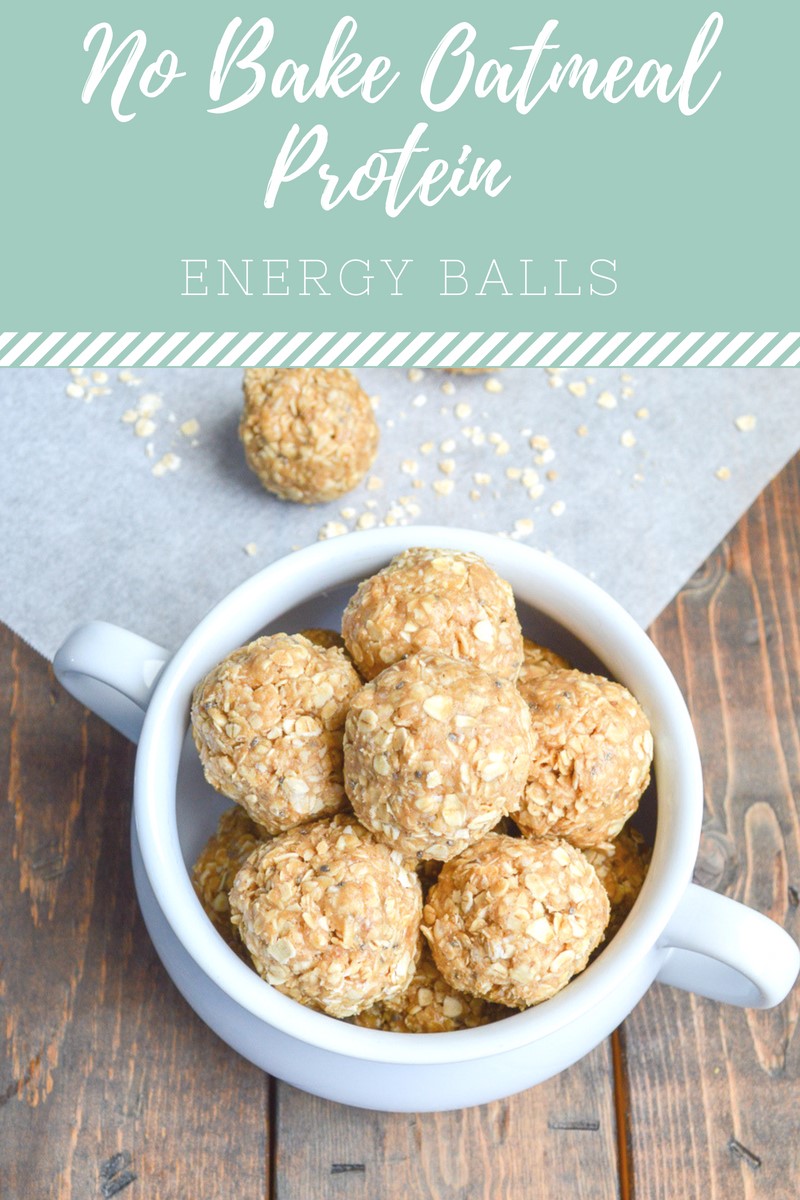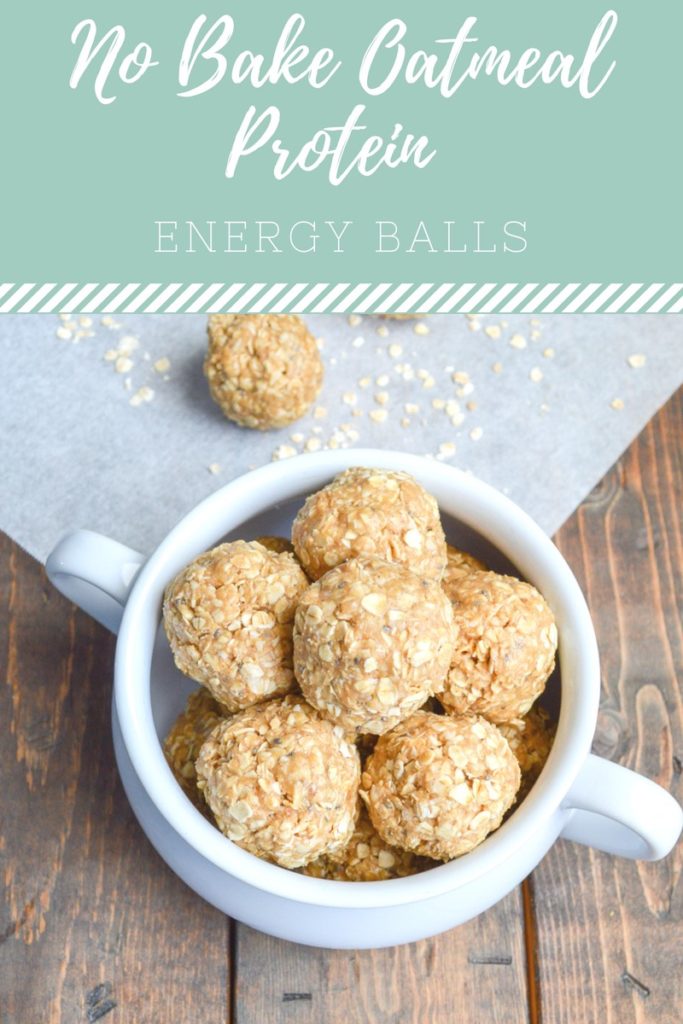 Remember, you can add any filler you would like, once you add any extra's and you feel the ingredients are  too dry, add extra honey and/or peanut butter.   If they get too gooey, add  more oats.
I usually triple this recipe since the kids gobble all of them up and I can stock (maybe hide) them in the freezer, they are the perfect little treat after a work out.