I have a fun and easy way to brighten up your outdoor space by transforming an old outdoor flower pot with a fresh coat of paint.  I am back for this months thrift store challenge so make sure to visit all the ladies at the end of the post and see how they transformed their items.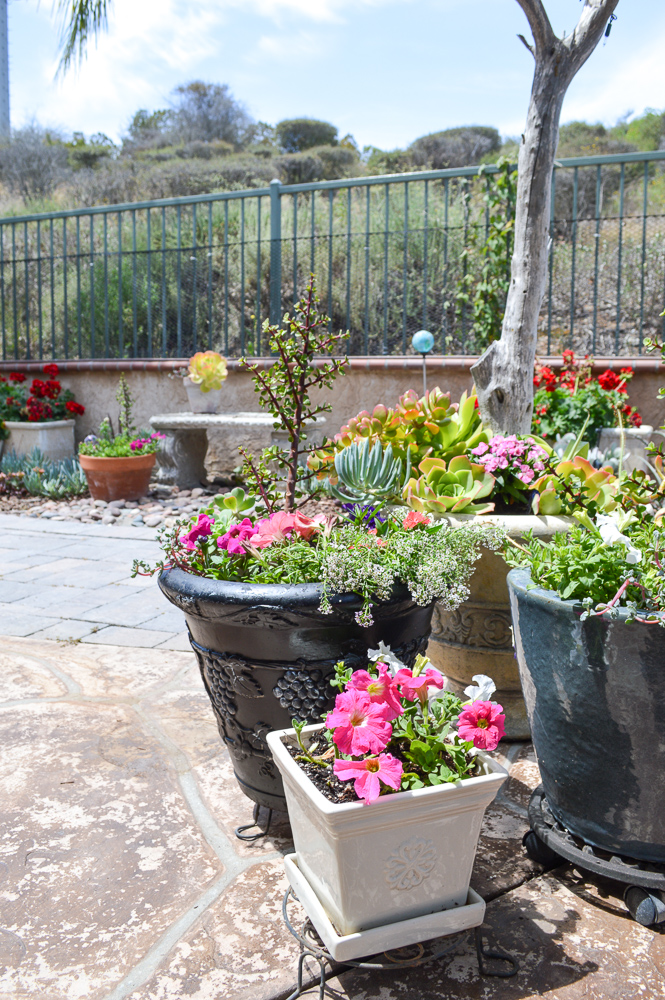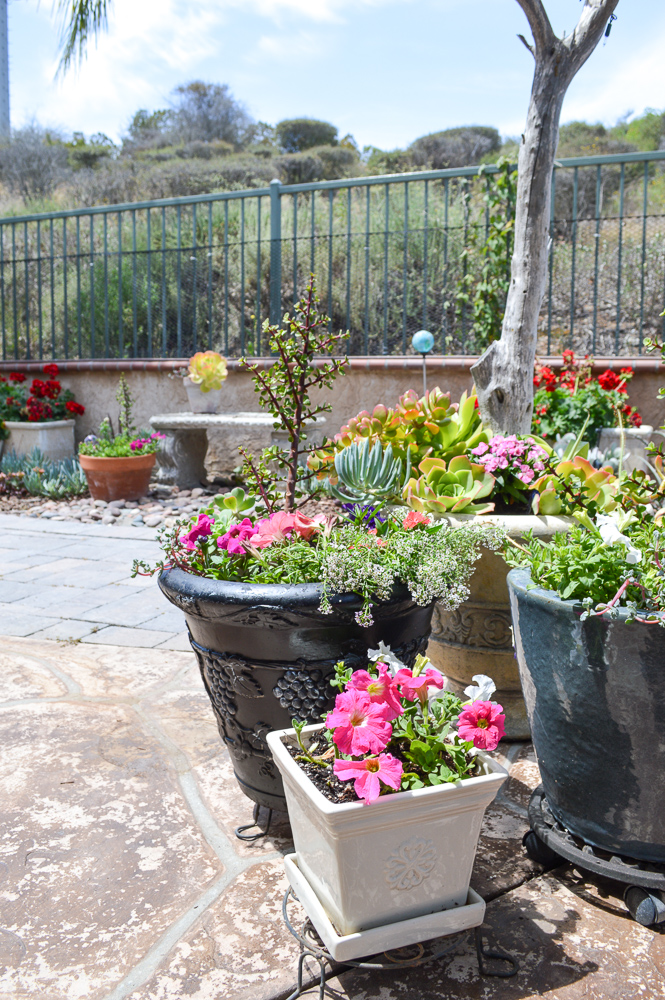 I found two of these pots for 50 cents each, not too shabby considering their size.   A little bit of spray paint gave them a completely different look!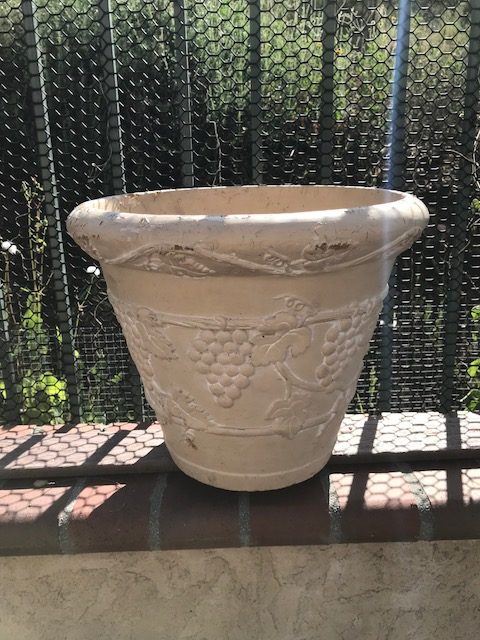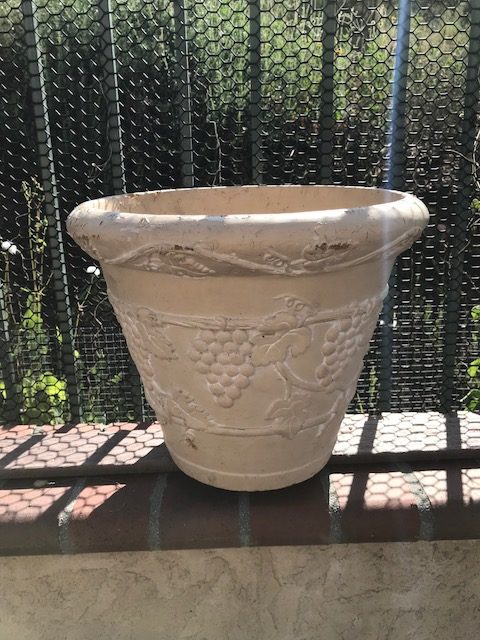 Supplies
Rustoleum Painters Touch 2x (color of your choice)
White Paint
Wax
Paint Brush
Rag
Directions
Clean the pot and make sure it is free from any dirt and debris.
Spray  Rustoleum Painters Touch 2x in black which has a paint and primer in one.  Simply apply a light even coat to prevent the paint from running or pooling.  Apply a second coat if needed.
I wanted the details to show up a little better so I added just a little bit of white paint by dry brushing it on. Use a craft brush and add a little bit of paint on it,  wiping most of the paint off, dab onto the flower pot.   Add a little bit at a time until you have the desired effect.
I added wax using a rag to seal the flower pot for more protection.
Once your pots are dry, you can then fill them with your favorite flowers.
The paint should last a couple of years depending on your climate.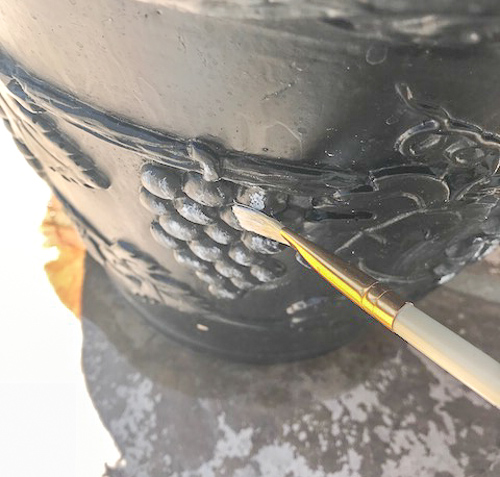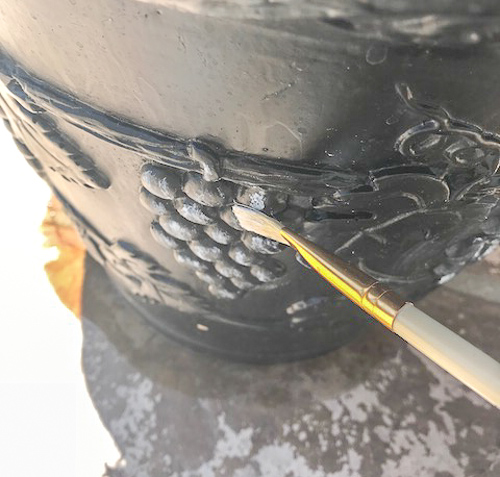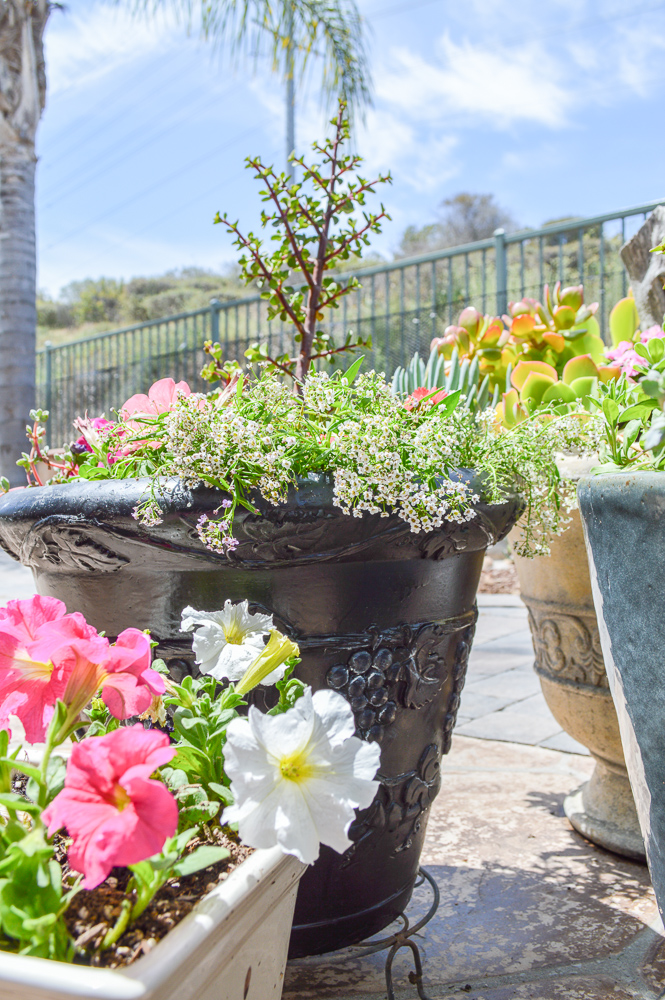 It's fun to see all of our plants bloom adding so much color in our back yard. Our tree's are filled with delicious fruit and my vegetable garden is starting to take off! I'm super excited though to see how many grapes we are getting, every year we get more and more and they get sweeter and sweeter!  We have the cutest nest of baby birds that chirp every morning for their mom, can you tell I love Spring.   We definitely need to give a little TLC to our hardscape but we might put that off for another year, it's a ton of work.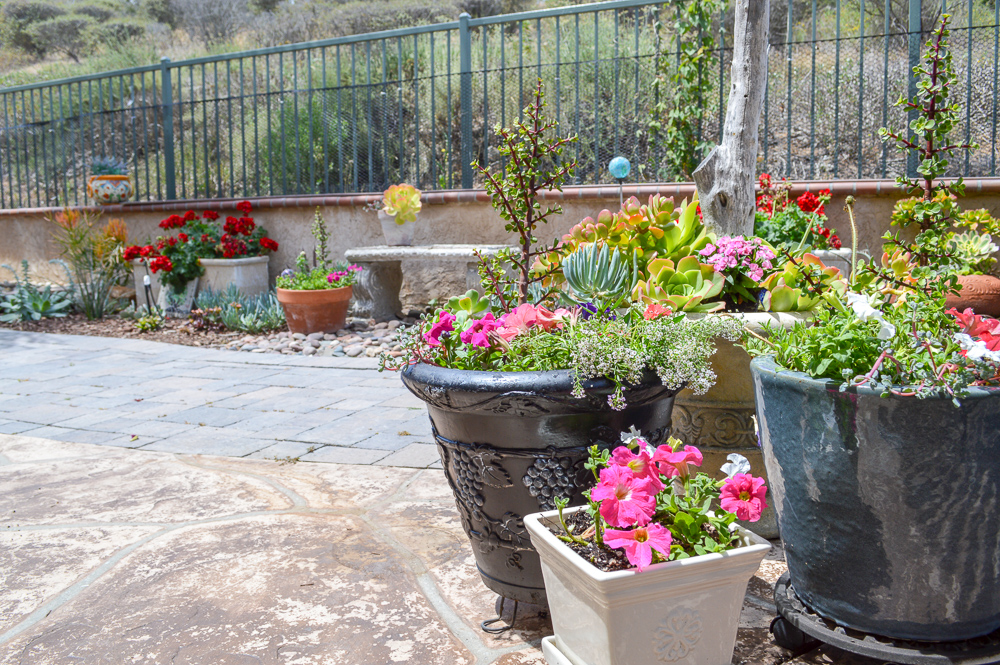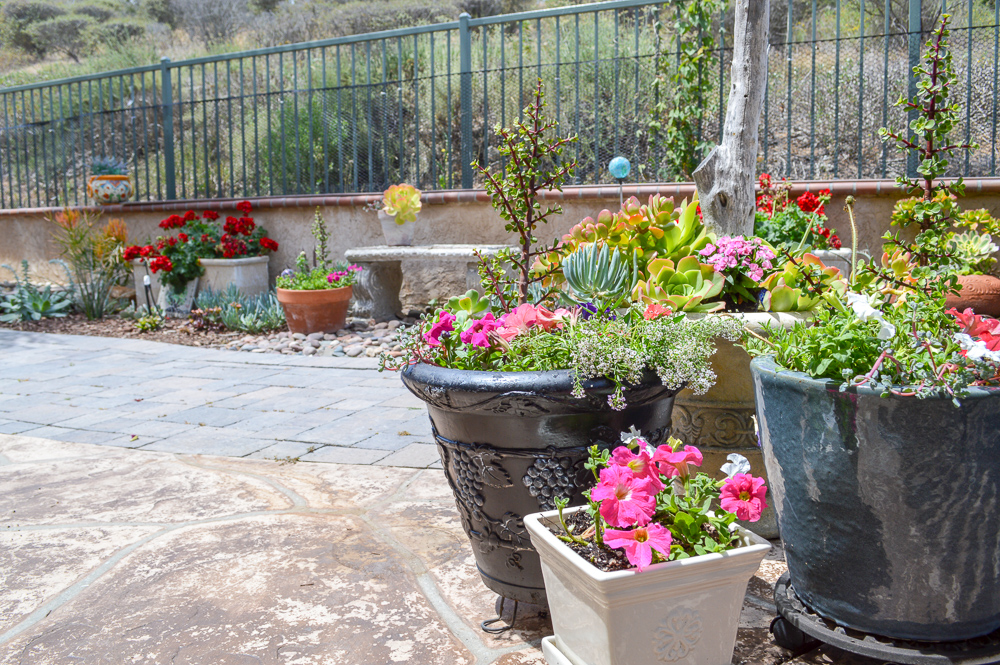 Time to see all the other beautiful transformations!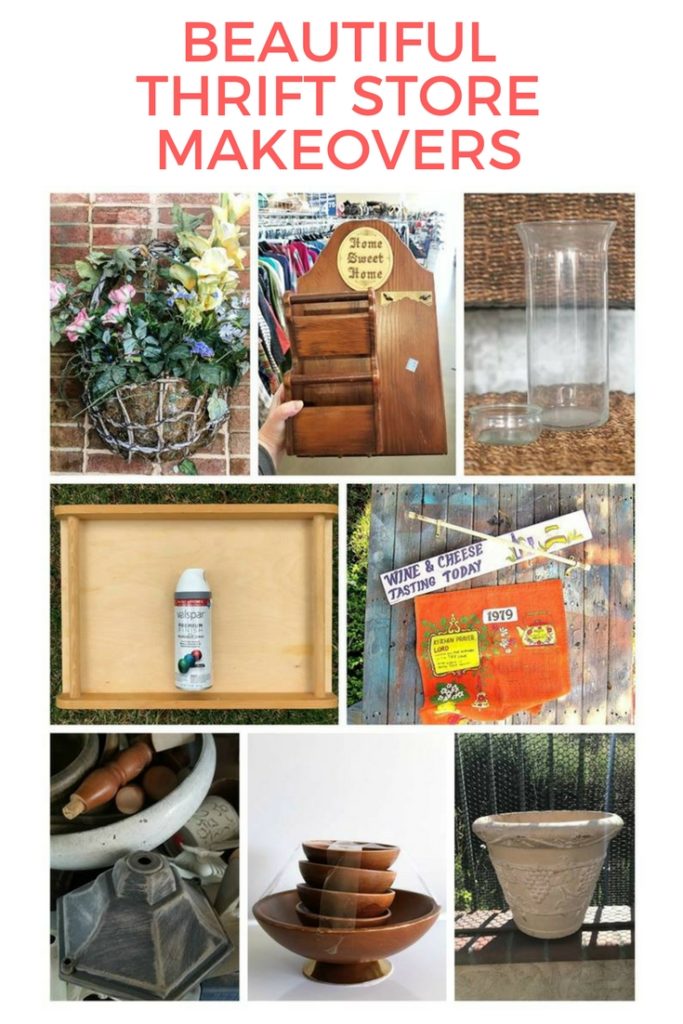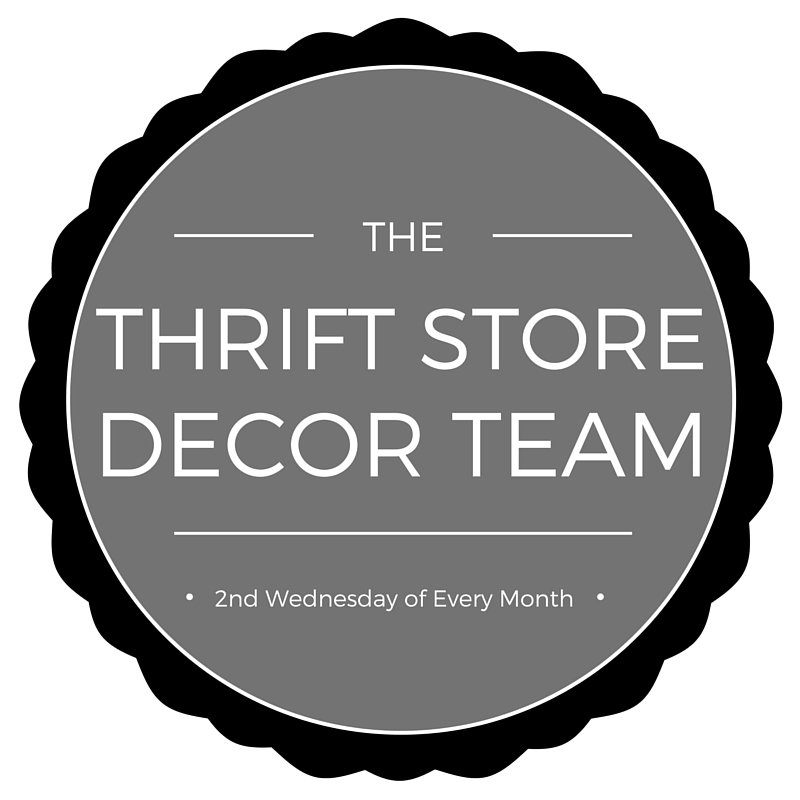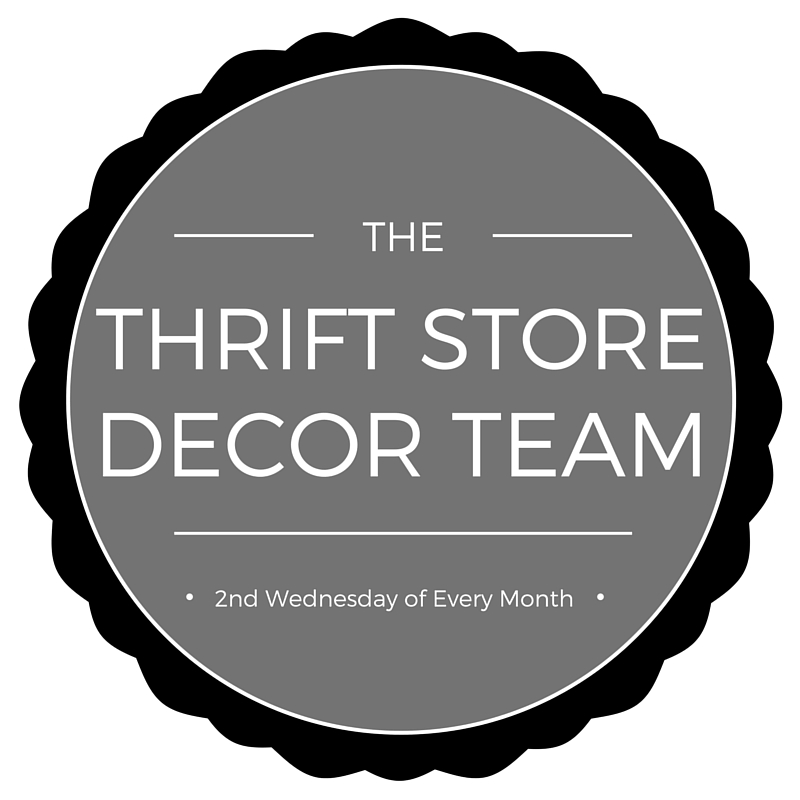 Thanks so much for stopping in today, have a wonderful rest of the week.
You can find more of my past thrift store makeovers below!