New Water Leak From Our Dishwasher
This post is so overdue but life gets busy and family comes first, we had a leak, AGAIN!  It's been 2 months since I walked downstairs in the early morning and the dishwasher had been running the whole night, 8 hours.  8 hours of water rushing under our cabinets, 8 hours!  UGGGGG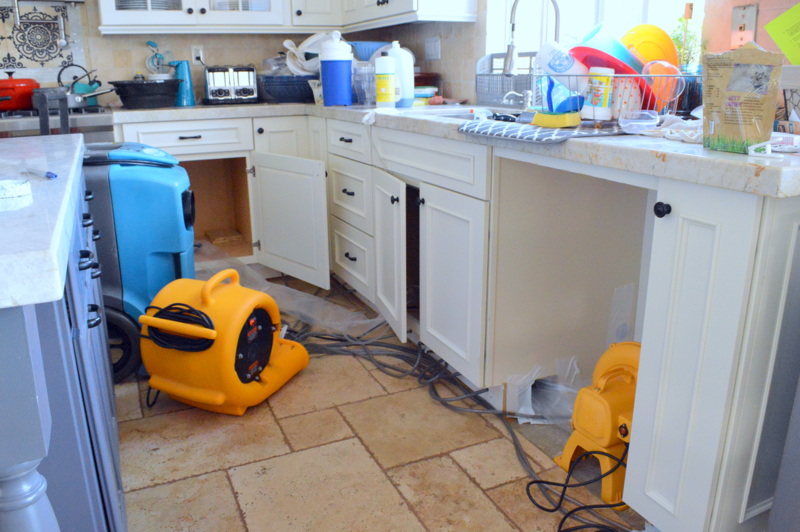 Thankfully when we replaced the old kitchen cabinets after the last leak, they raised the new cabinets so they would not be sitting on the cement ground.  This saved our kitchen and we had minimal damage because of this, thank God!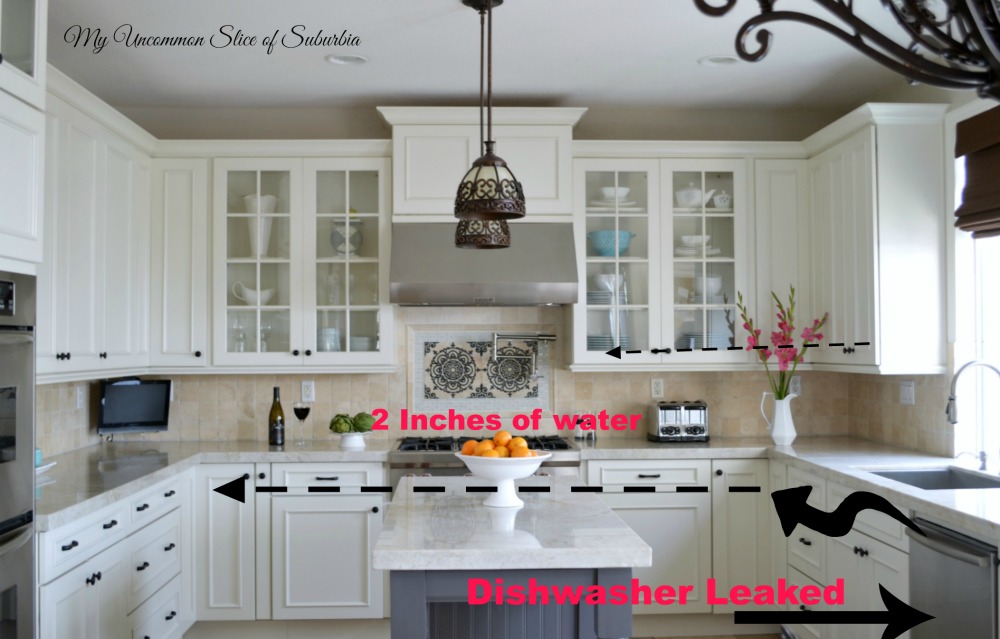 The water was about 2 inches deep and wrapped around 2 corners of the kitchen.  In order for us to confirm the water damage we had to cut holes into our brand new cabinets which was heartbreaking to watch but it was our only option.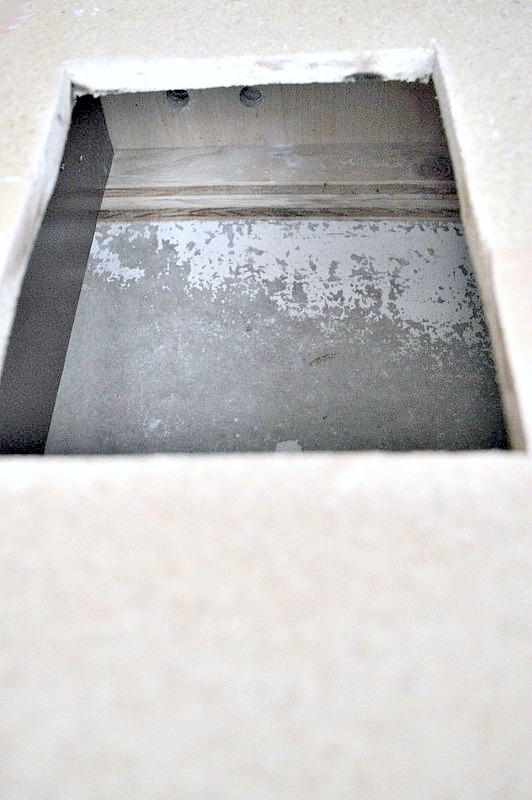 (this was taken after we dried out)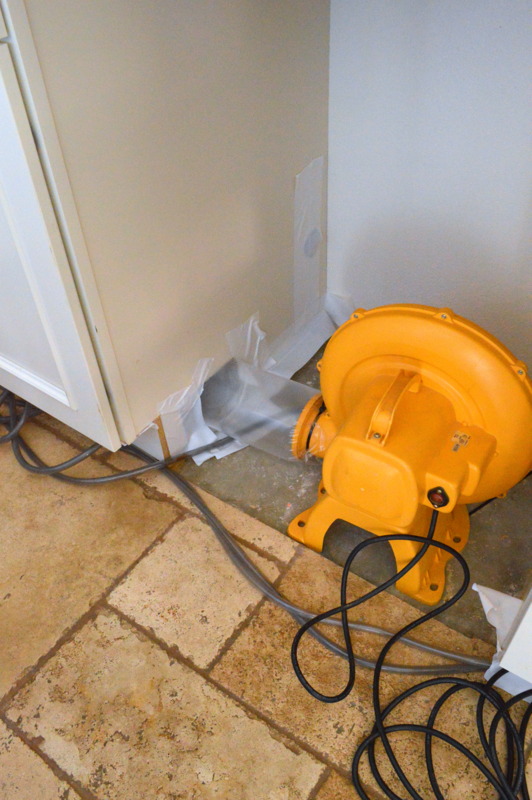 We had the restoration company come in and take over.  Lots of loud fans blowing heat into the holes to dry thing up.  They treated everything since mold had already started to form.
Having to hand wash dishes for the past 6 weeks has given me a new appreciation for our dishwasher!  Before getting the dishwasher fixed, my hubby came up with a genius idea!  Remember all those holes we had to cut?  We turned them into what I call little trap doors.  He basically added hinges to each panel we cut out so we can open the doors at any time and make sure things are dry below.  Smart man I tell ya!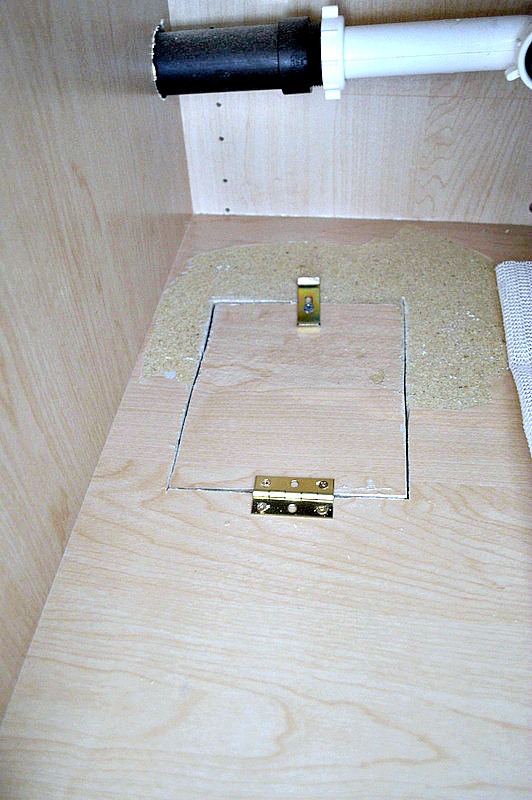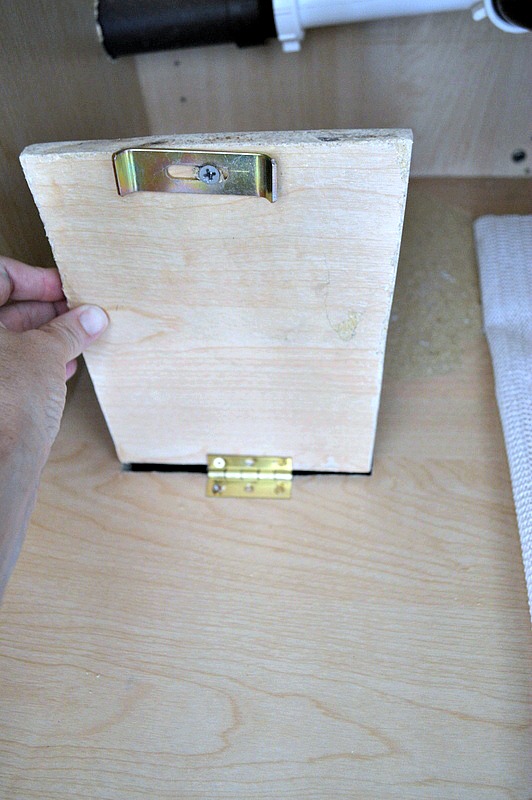 (You can see where it destroyed the wood just in that short amount of time.  Thank goodness you can't see it)
We are still waiting to see if the dishwasher company will pay for the the restoration, I'm hoping they will do the right thing!  It would have been easy to take this and turn it into something huge but you have to realize in comparison to the bigger things in life, this is just a minor upset.   Life happens, and it isn't always easy but the way you handle life's challenges shows they type of person you are.
If you know of a water leak detection alarm that you love, leave it in the comments below. Oh and I may be storing bundles of cash in our new trap doors, shhhh.