Mini American Flags Using Scraps of Fabric
Looking to add a little patriotic flair to your holiday decor? I'm sharing how to make these Mini-American Flags Using Scraps of Fabric. Mix and match leftover fabric scraps to create pretty patriotic flags that can be displayed for the summer holidays. This project is so easy, you don't even need a sewing machine. All you need for this easy project is fabric swatches, wooden dowels, scissors, and a hot glue gun.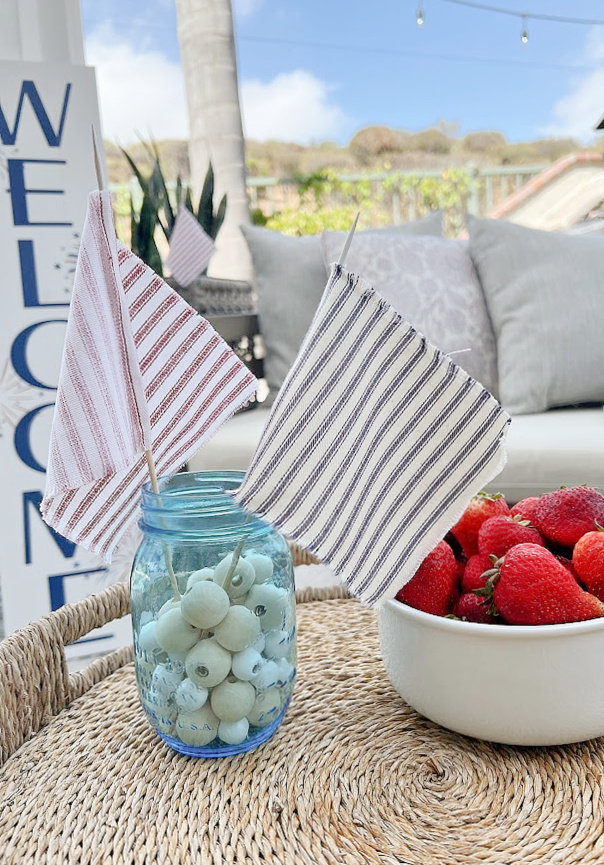 A big thanks to Julie from My Wee Adobe, for the inspiration, she is so incredibly talented and her flags turned out so cute!
Affiliate links are listed below.
Supplies: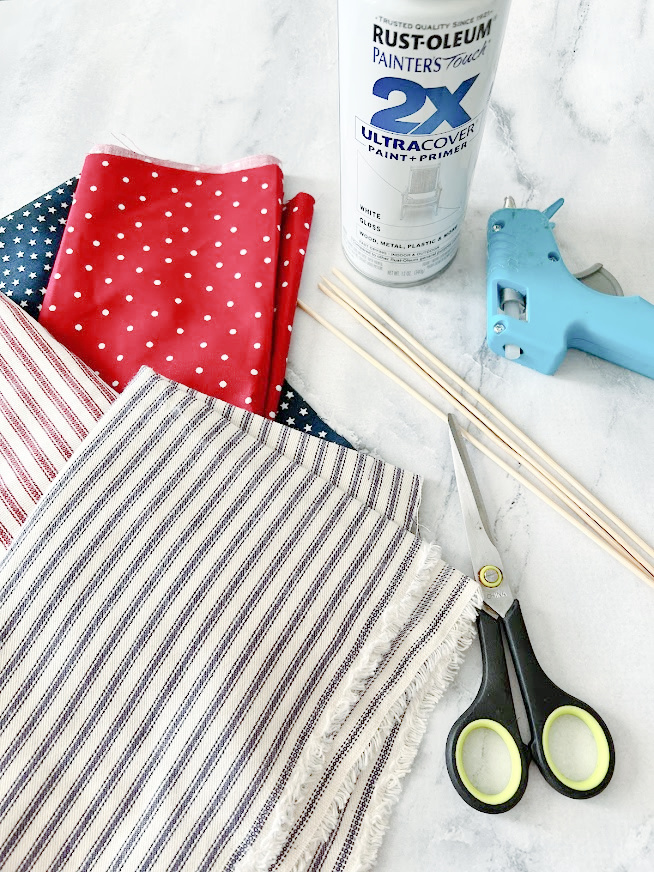 Scraps of fabric or fat quarters in different patterns (cotton fabric works the best, think red fabric with red stripes, and white stars) I love the more muted colors but bright reds and blues are popular as well, so I made a few of both.
Wooden dowels (I used BBQ Bamboo Skewers)
White spray paint is optional or any color of your choice
Directions
First thing, Cut the fabric into the size you would like your flag to be. Mine ended up to be about 5×7. I measured it out, drew my lines, and cut.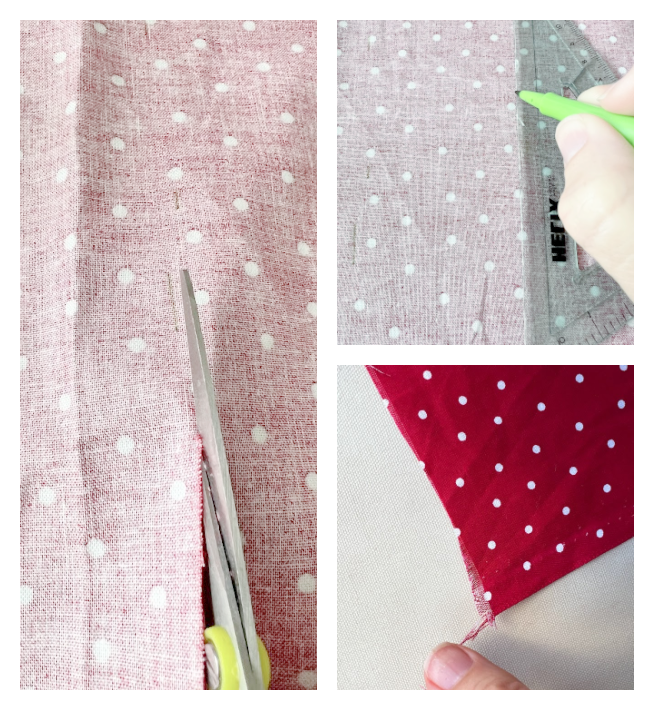 I love the look of frayed edges so I  pulled about 3 threads to create the look.  You could also tear the fabric, simply snip the area where you want the cut to be, then tear the fabric, your torn edge will have a frayed appearance.
Option to spray paint or use craft paint on the tips of the wooden dowels, these will be your finial.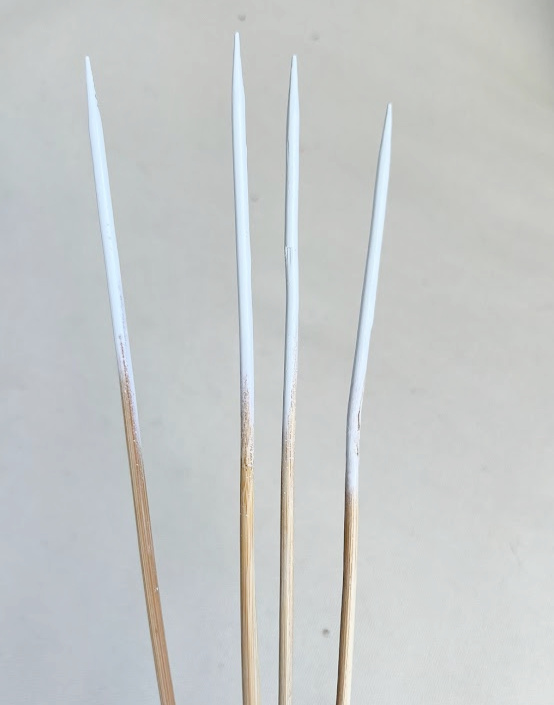 Run a line of hot glue down the side of the fabric.
Lay the dowel along the hot glue line, adhering it to the fabric.
Next, run a line of hot glue next to the dowel and give it 1 roll.
The finished product took maybe 30 minutes from start to finish to complete 8 flags.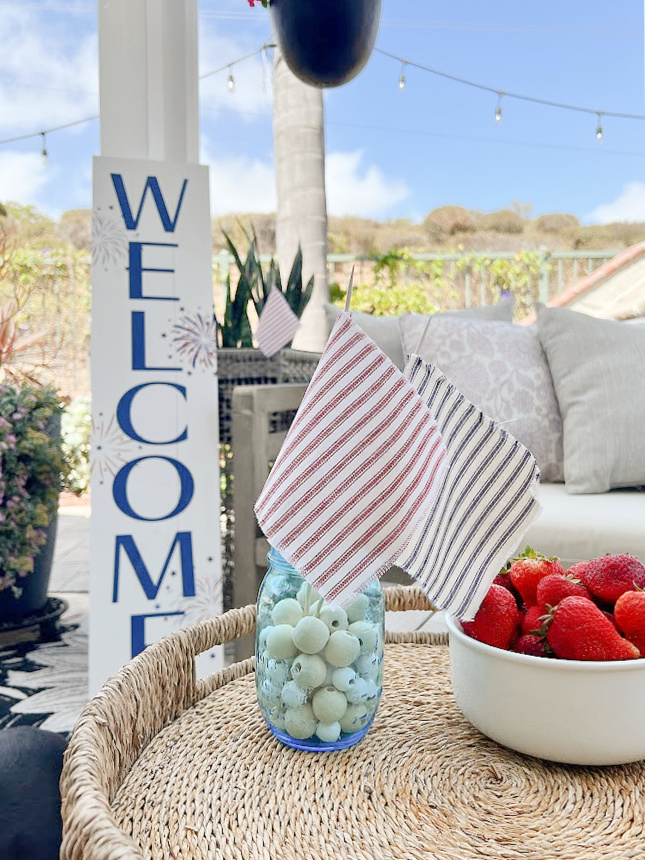 You can use them to decorate your home for the fourth of July, memorial day, or independence day, they would make a beautiful outdoor display on your front porch or back yard! Sprinkle them around your flower containers or stick them in mason jars around the food.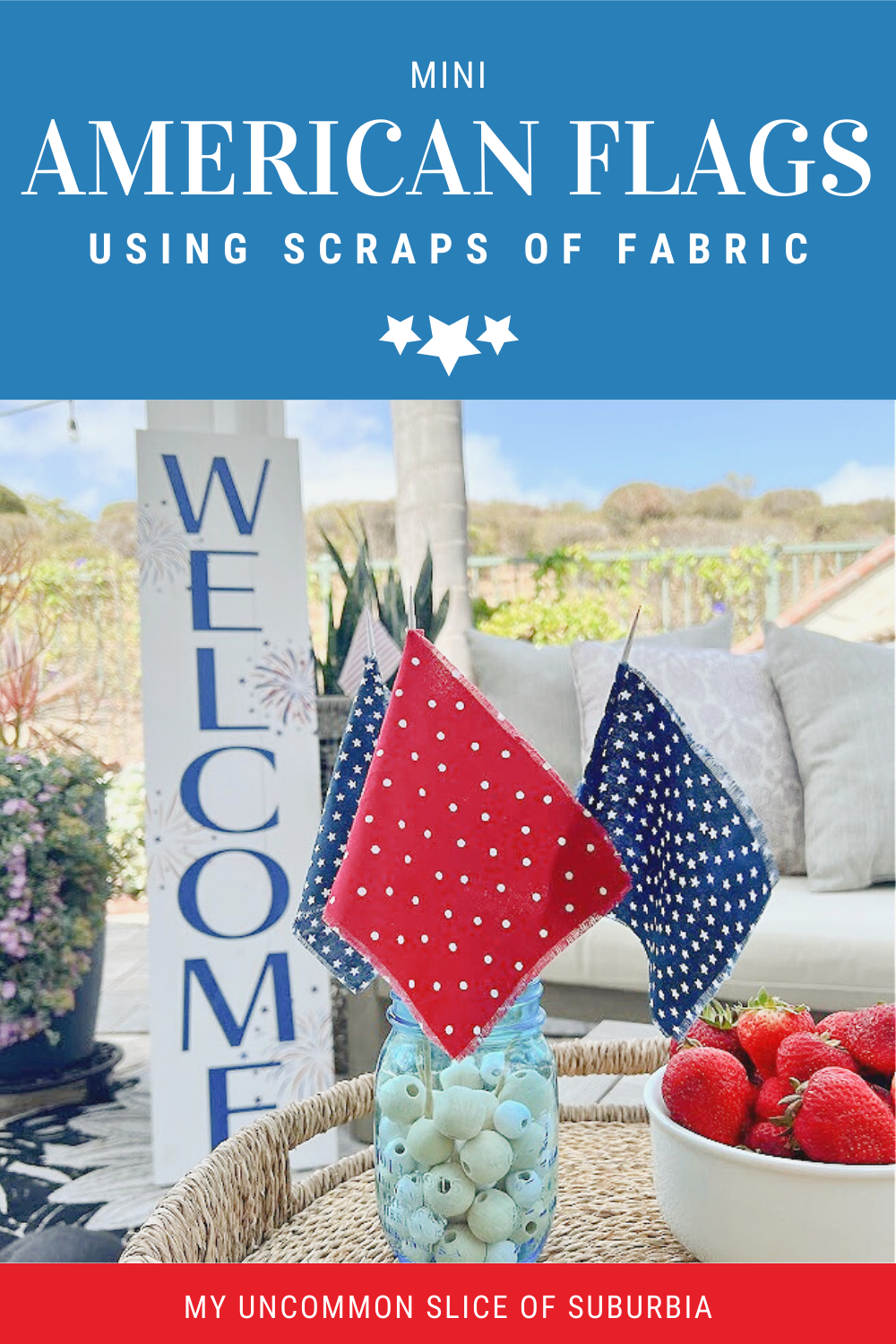 I hope you will give this simple idea a try, send me a picture of your finished product.
Make sure to stop by this Sunday, I will be sharing a huge round-up of patriotic ideas, thank you for stopping in today! Have a beautiful weekend!