DIY Boho Wreath using Pampas Grass And Embroidery Hoop
Creating a Boho wreath using pampas grass and an embroidery hoop is a lovely and trendy way to add a natural and bohemian touch to your home décor. This would look beautiful year around but would especially make for a beautiful fall wreath!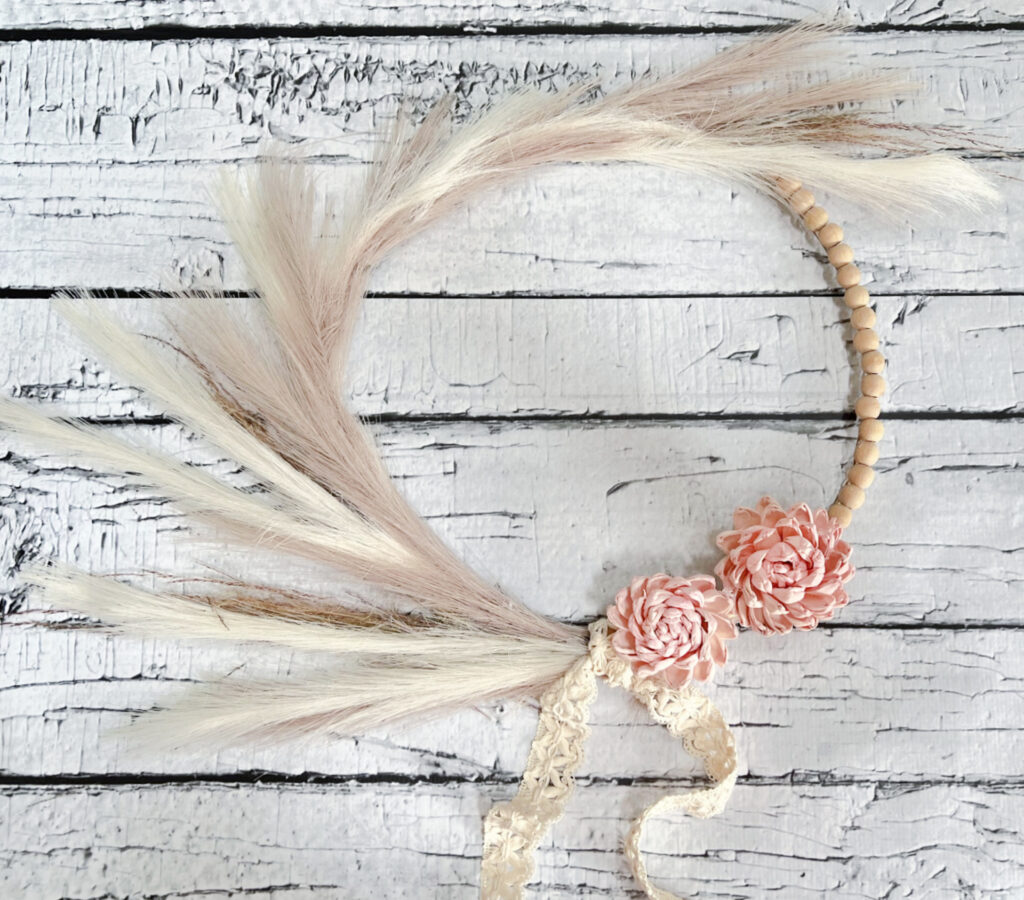 It's funny, I'm even talking about the fall season during June, but after not seeing the sun here for almost 3 months (OK to be fair, it pops out here and there) and with the rain we got last week, I'm ready for summer!  This weekend we are supposed to see sunshine for 2 full days, I can't wait and our calendar is booked with all things outdoors!
It's Thrift store decor day, make sure you see what everyone made over this month at the end of this post!
I found a bunch of embroidery hoops a few months back and stocked up for future crafts, glad I did as they can be pricey brand new!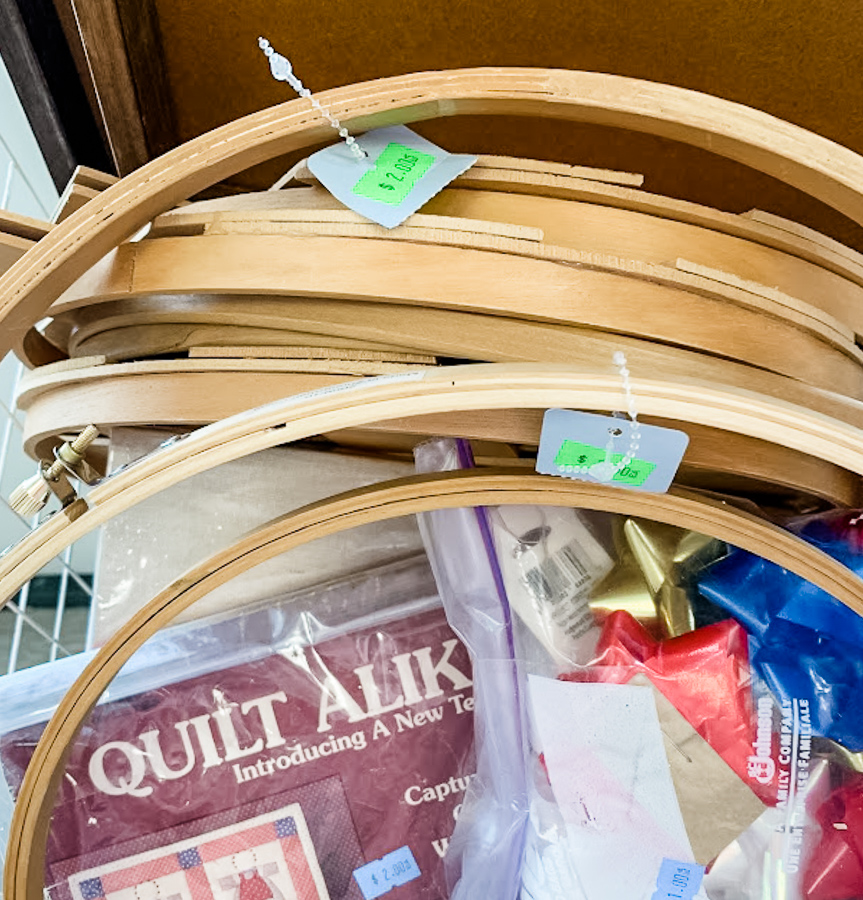 Affiliate links are listed below
Materials you'll need:

Pampas grass stems (real or faux) you might be lucky and find them on the side of the road
Embroidery hoop to be used as your wreath frame(choose the size you prefer)
Floral wire or thin floral tape
Scissors
Wire Cutters if needed
Ribbon or twine (optional)
Hot glue gun and glue (optional)
Embellishments pink Flowers (optional)
Wooden Beads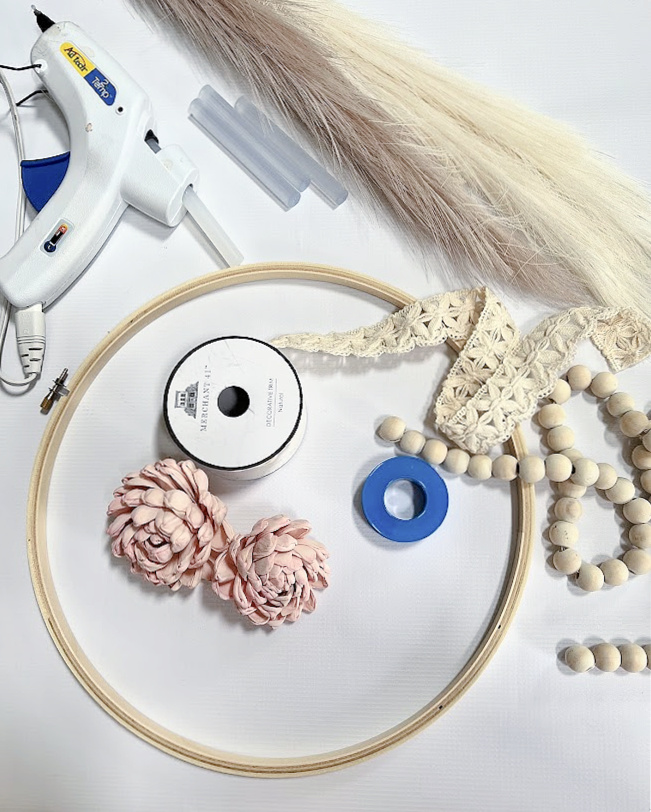 Step-by-Step Directions
Step 1:  First thing, apply the wooden beads using hot glue around 1/2 of your hoop.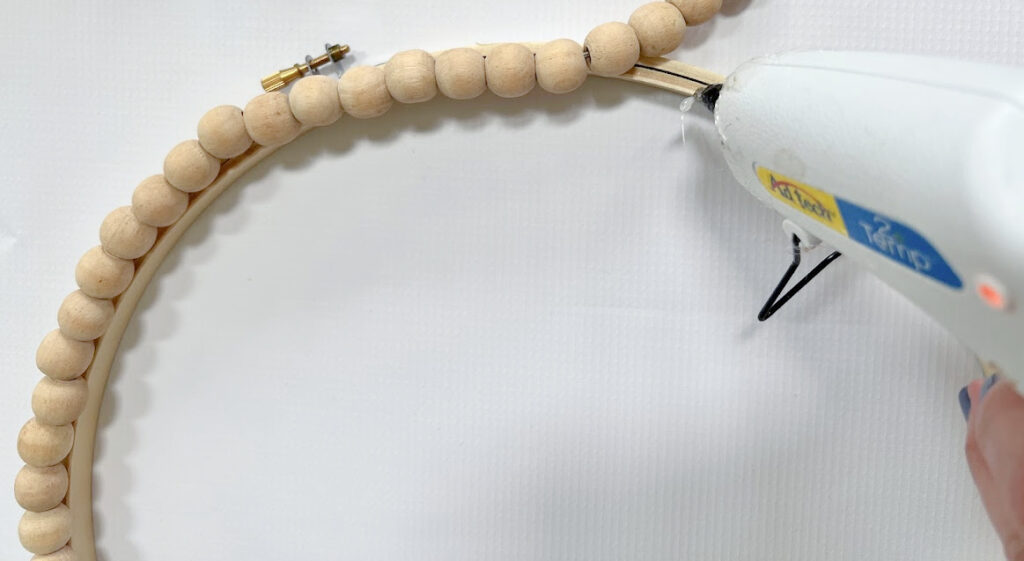 Step 2: If your using faux grass the steps with be pretty simple. I simply took apart the grass so 1 large stem turned into 5 smaller stems.  You will most likely need clippers for this. If you're using real grass, prepare the pampas grass, start by trimming the pampas grass stems to your desired length. You can create a layered effect by cutting some stems shorter than others. Remove any excess leaves or fronds from the stems, leaving only the fluffy plumes. I like to preserve them using hairspray.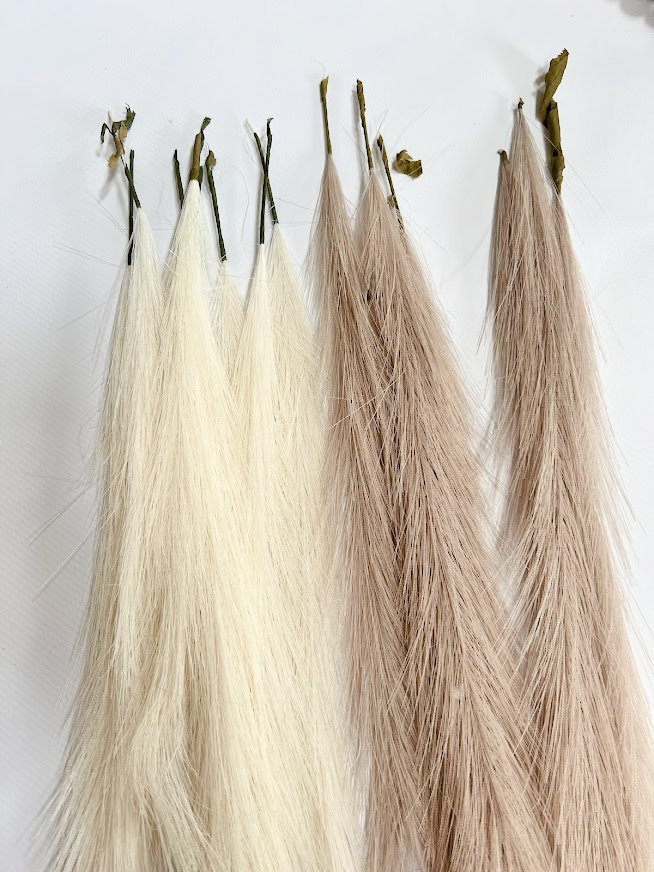 Step 3: Next step, attach pampas grass to the hoop.
Take one pampa grass stem and position it on the embroidery hoop where you'd like it to be placed. Use floral wire or thin floral tape to secure the stem to the hoop. Wrap the wire or tape tightly around the stem and hoop, making sure it is securely attached. Repeat this process with the remaining pampas grass stems, spacing them evenly around the hoop. You can arrange them in a uniform pattern or create a more organic, asymmetrical design.  I used hot glue in some areas as well.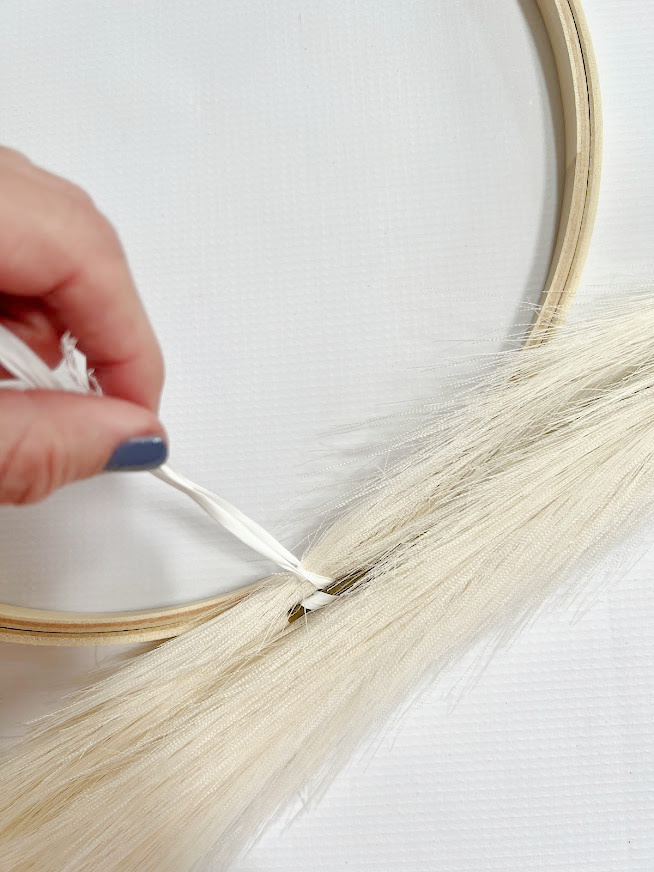 Step 4: Adjust and secure the pampas grass
Once all the pampas grass stems are attached to the hoop, you can adjust their position to achieve your desired look. Gently move the stems around, fluffing up the plumes and arranging them to create a balanced and full wreath. If needed, secure any loose stems or plumes with additional floral wire or tape.
Step 5: Add embellishments (optional)
If you'd like to add extra elements to your wreath, now is the time to do so. You can attach dried flowers, feathers, or other boho-inspired decorations using floral wire or hot glue. Be creative and personalize your wreath to match your style! I added a few faux flowers and ribbons to tie it all together.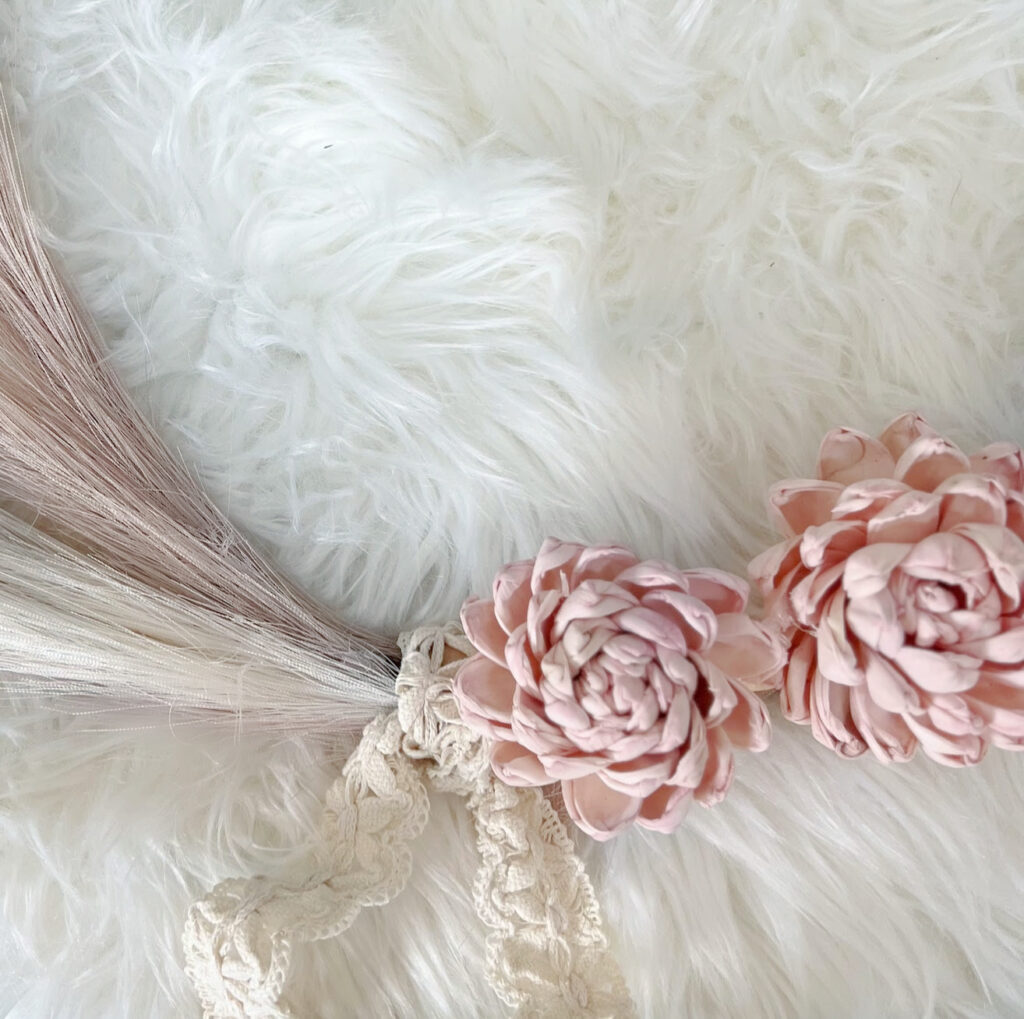 Step 6: Finishing touches
Trim any excess wire or tape from the back of the wreath using scissors. If desired, you can attach a ribbon or twine to the top of the hoop to hang your wreath. Simply tie it securely to the hoop, and make sure it is centered for balanced hanging.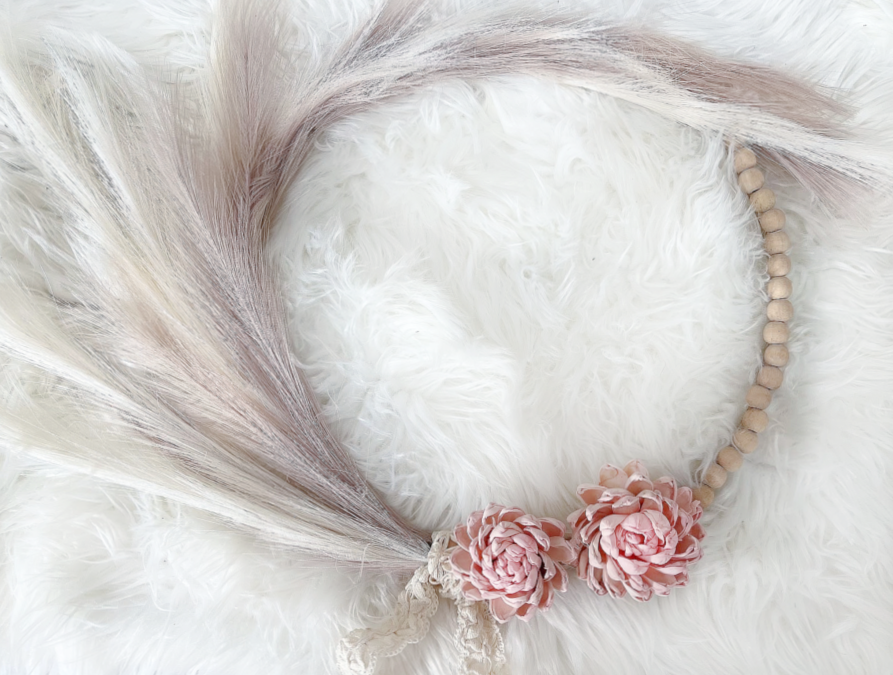 I have a quick video tutorial for you here.  You will notice I used a metal hoop with this one, yes I made 2!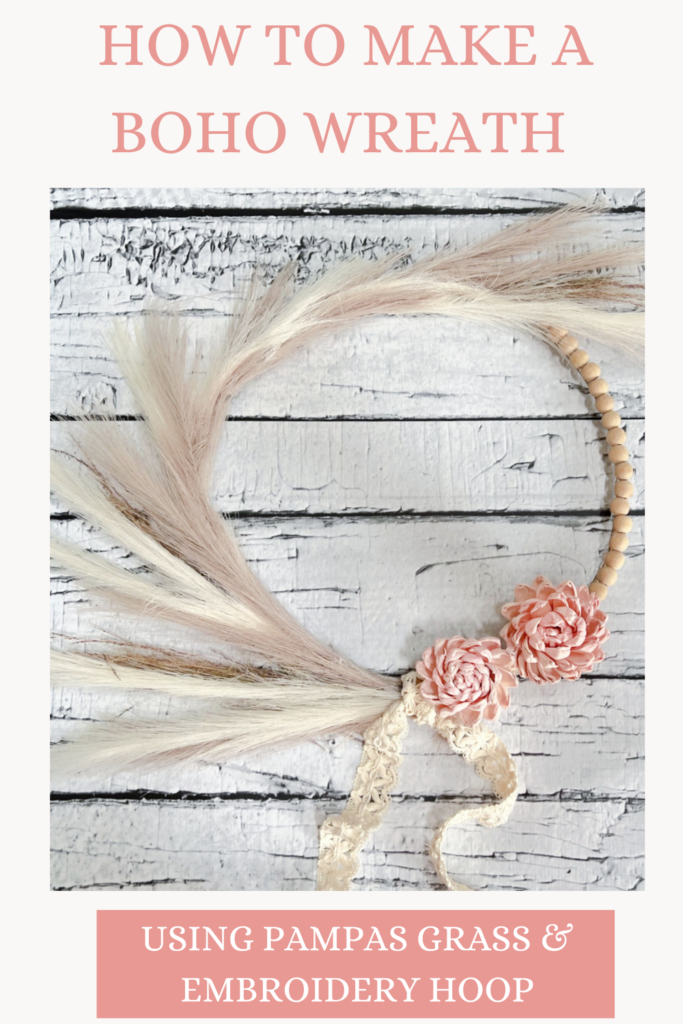 Your Boho wreath using pampas grass and an embroidery hoop is now ready to be displayed! Use it as wall decor, a front door wreath, or use it as a centerpiece for a bohemian-inspired tablescape. Enjoy the natural beauty and texture it brings to your space. It's such an easy way to bring some fall decor into your home!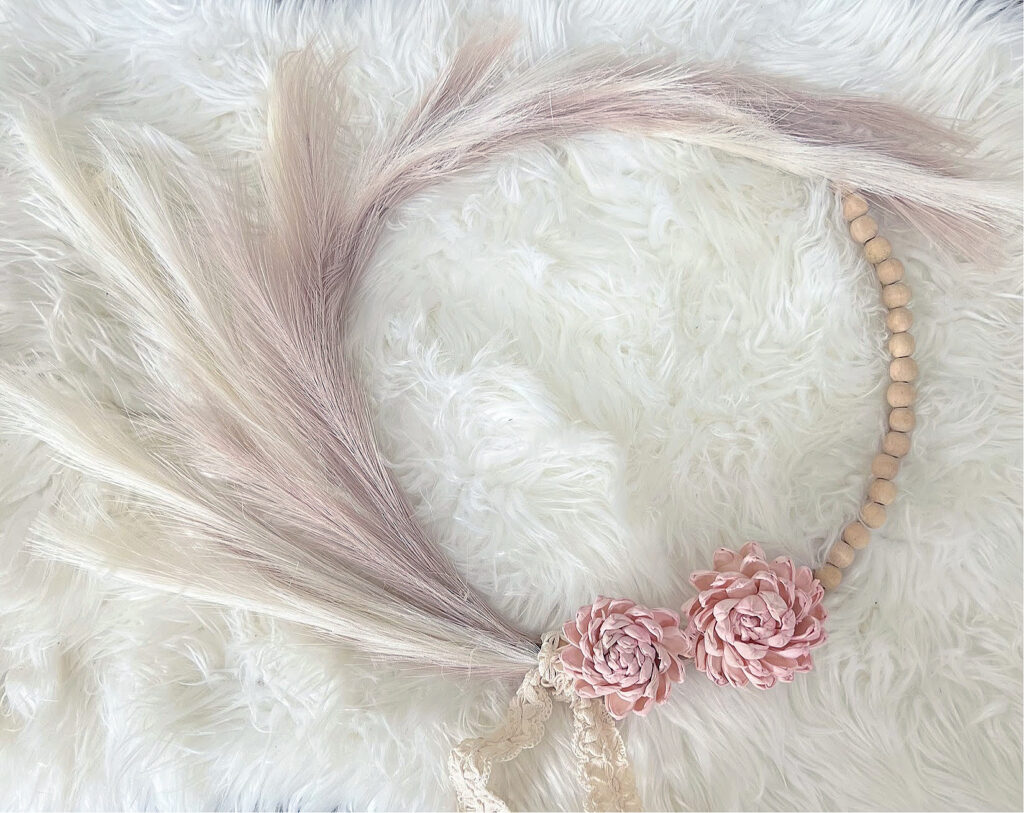 Send me a picture of your diy pampas grass wreath if you decide to make one, I would love to see it!
It's thrift store decor day come see what all of the talented ladies came up with for this month's challenge.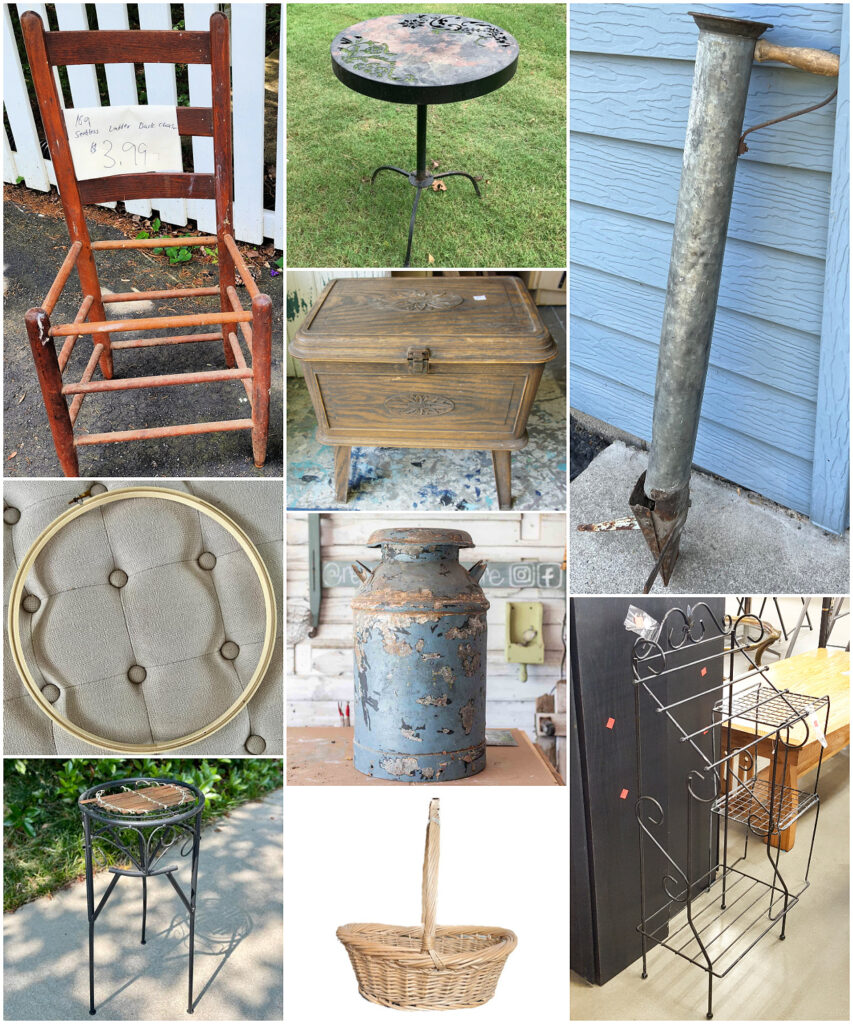 Planter Shelf | Garden Chair  My Repurposed Life
Updated Metal Garden Decor Table Shop At Blu
Vintage Potato Planter Flower Pot Organized Clutter
Paint Plastic Furniture With Krylon White Wash Petticoat Junktion
Boho Wreath using An Embroidery Hoop  My Uncommon Slice of Suburbia
DIY Repurposed Old Milk Can  Reinvented Deleware
Turn a Thrift Store Plant Stand into a Drink Table Our Southern Home
DIY Coastal Starfish Basket Domestically Speaking
Closet Organizer for Accessories Sadie Seasongoods