I thought it would be fun to add a little Easter cheer around here with some flowers and eggs.  This would make a beautiful centerpiece for on Easter day and can quickly be made in about 10 minutes.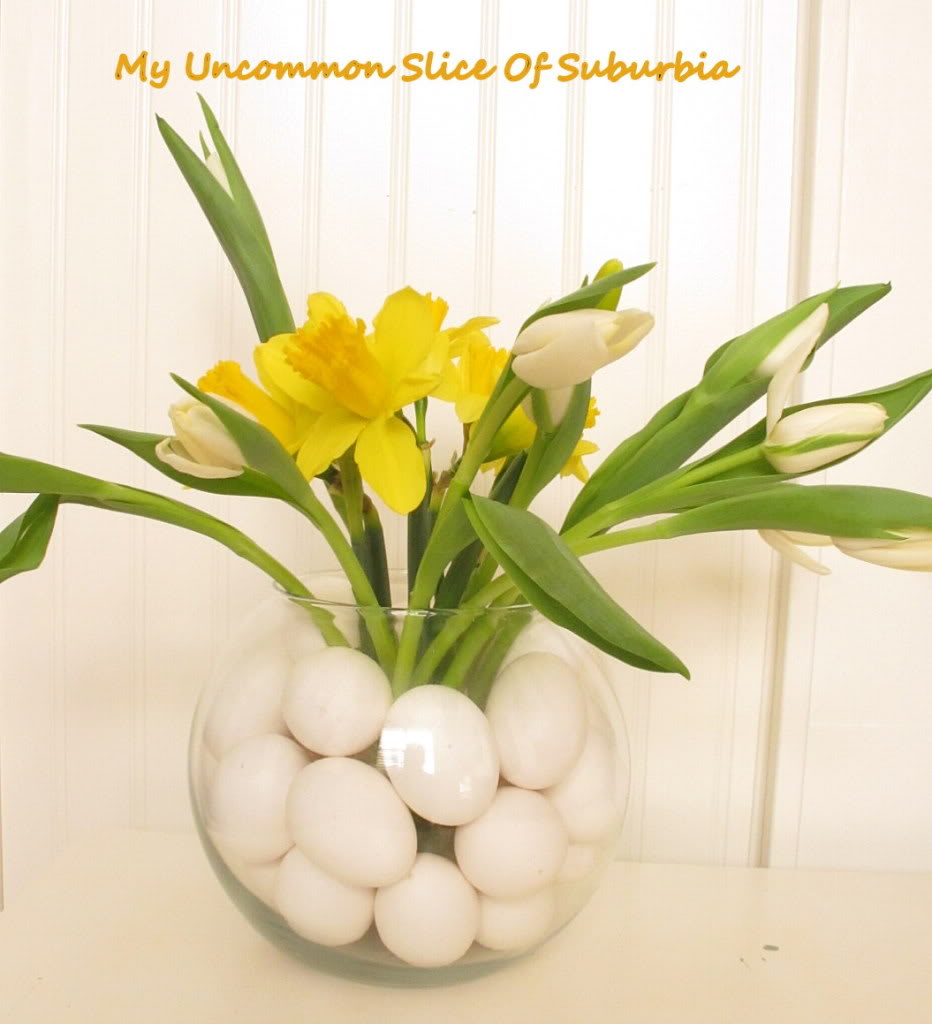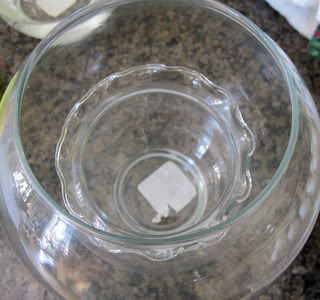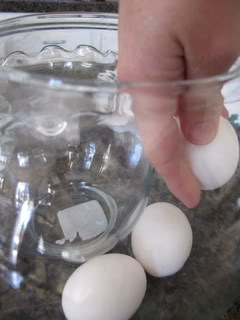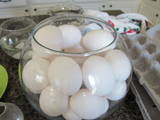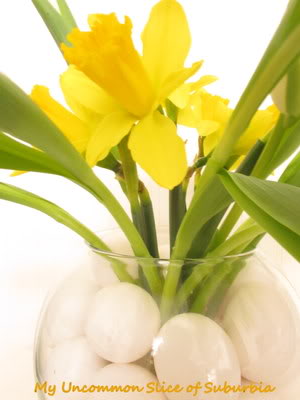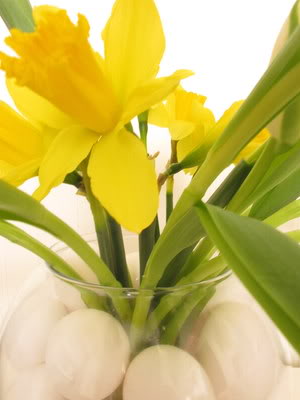 The kids picked a bunch of oranges off the tree so I cut them up and added them into another vase for the kitchen.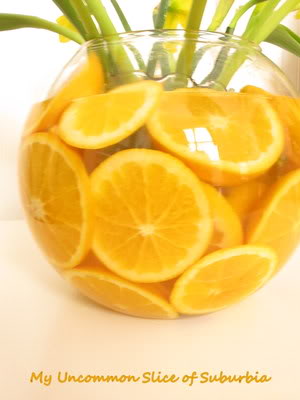 How about you, are you starting to get ready for Easter?