Displaying Flowers In Glass Bottles
I have a fun and simple idea to bring a little bit of Spring into your home with flowers displayed in glass bottles.  Speaking of Spring, I had a downhill spring in my step when tripping over a child's shoe who we will remain nameless over the weekend.  Normally not a big deal,  but I landed just right which lead to a BAD sprained ankle and a lower back that is OUT.  I'm making the best of it and getting caught up on a ton of work, sometimes it's theses little signs in life that tell you to SLOW DOWN!  The upside, I have this beautiful arrangement to look at while propped up in bed and it smells so good!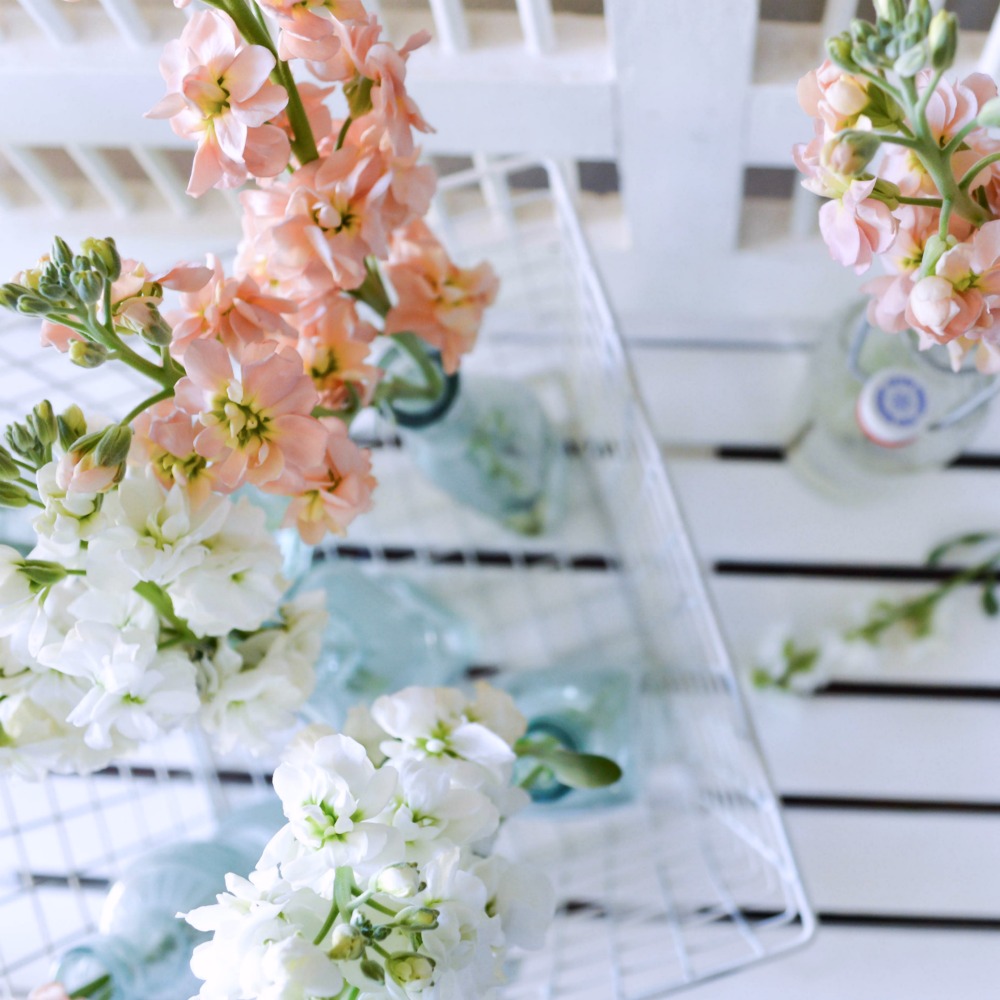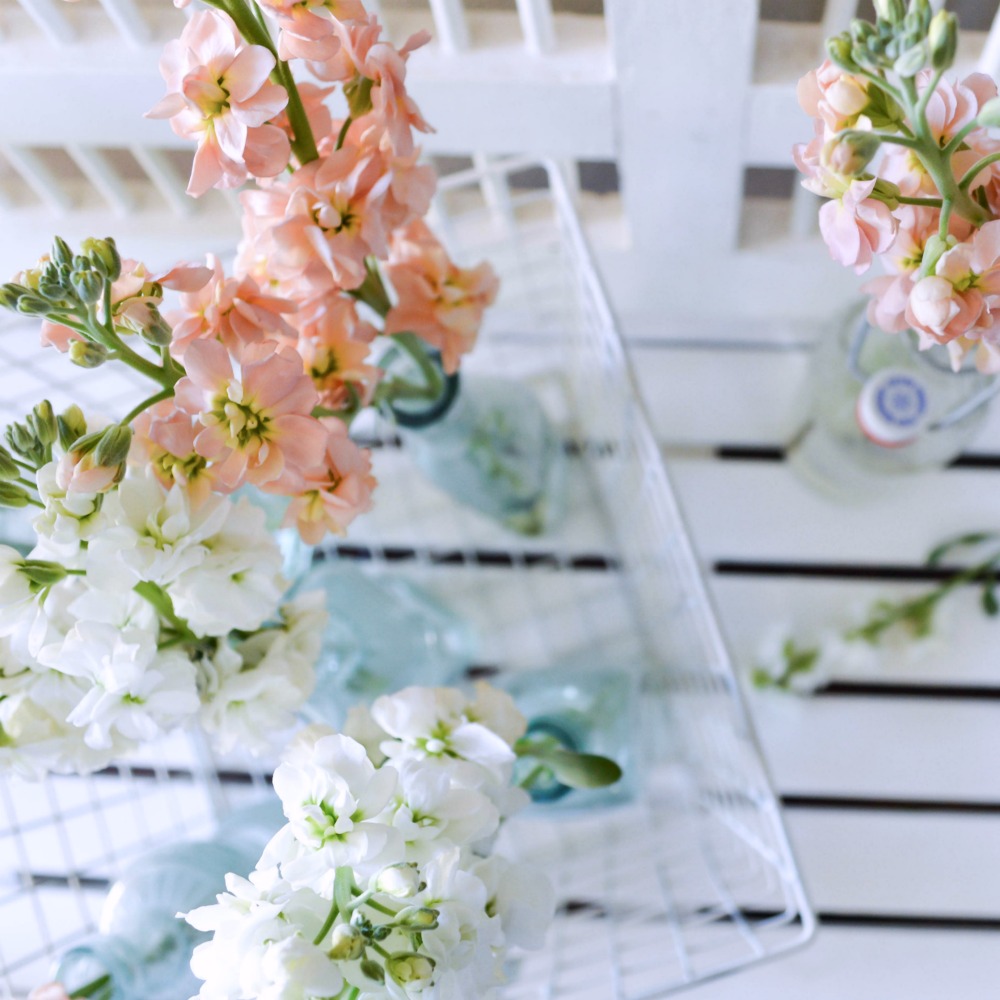 I love to collect glass bottles, especially ones with color that remind me of the beach. They are fun to mix with soda bottles, mason jars and regular vases and can be used in different compositions playing with the heights and shapes of the bottles.  One of my favorite things to do with glass bottles is add fresh cut flowers!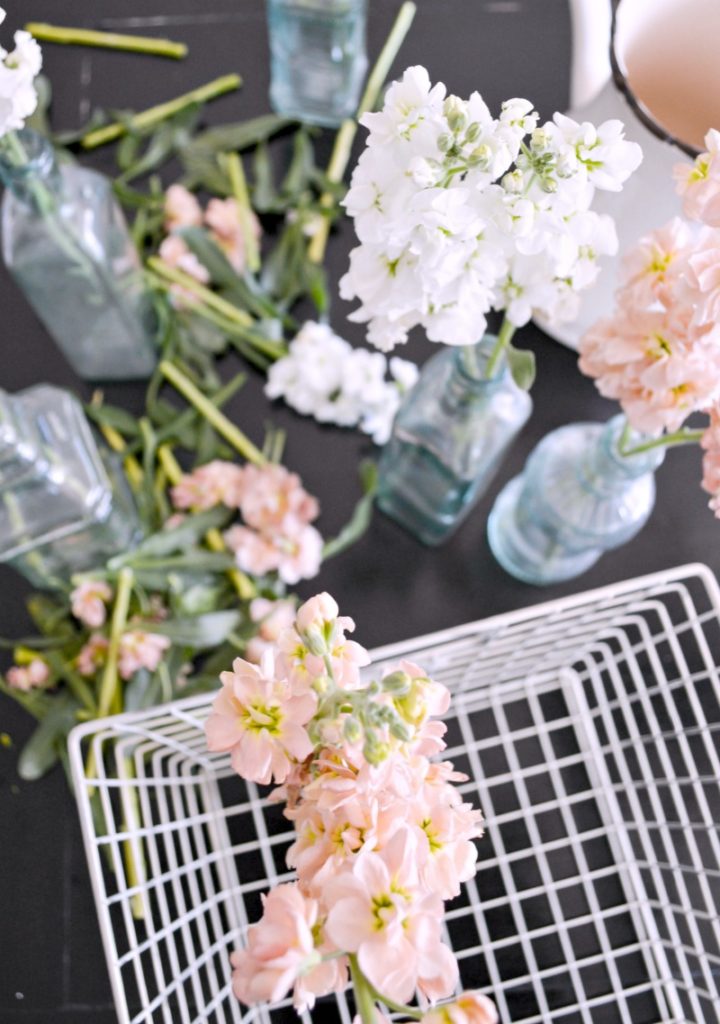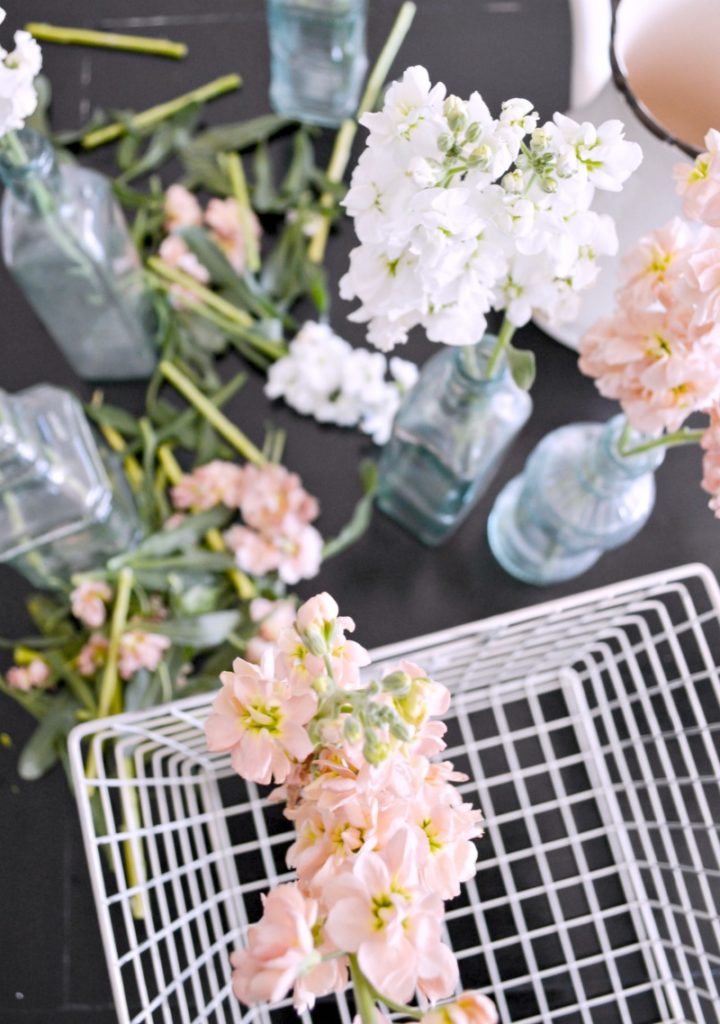 Directions
Making a display is super quick and easy and can be done in under 10 minutes if your dealing with 1 or 2 types of similar cut flowers.
Cut the height of the flower for the bottle, it needs to be around one third of the bottle/ jar height above the opening.
Add water
Insert the flowers.  Try not to overcrowd the glass jar, flowers look best when they have some room to move. I'm a firm believer in less is more when decorating.
I love to add my bottles into small groupings inside of a wire basket however,  these would also be beautiful displayed across a dinning room table, either way you can't go wrong!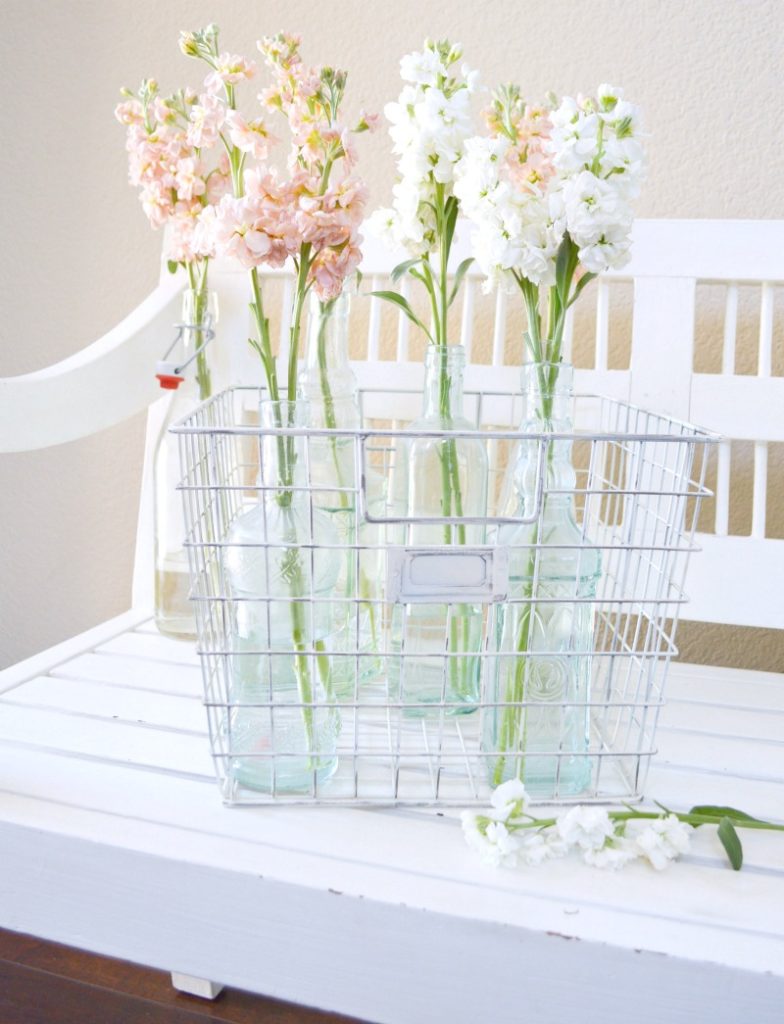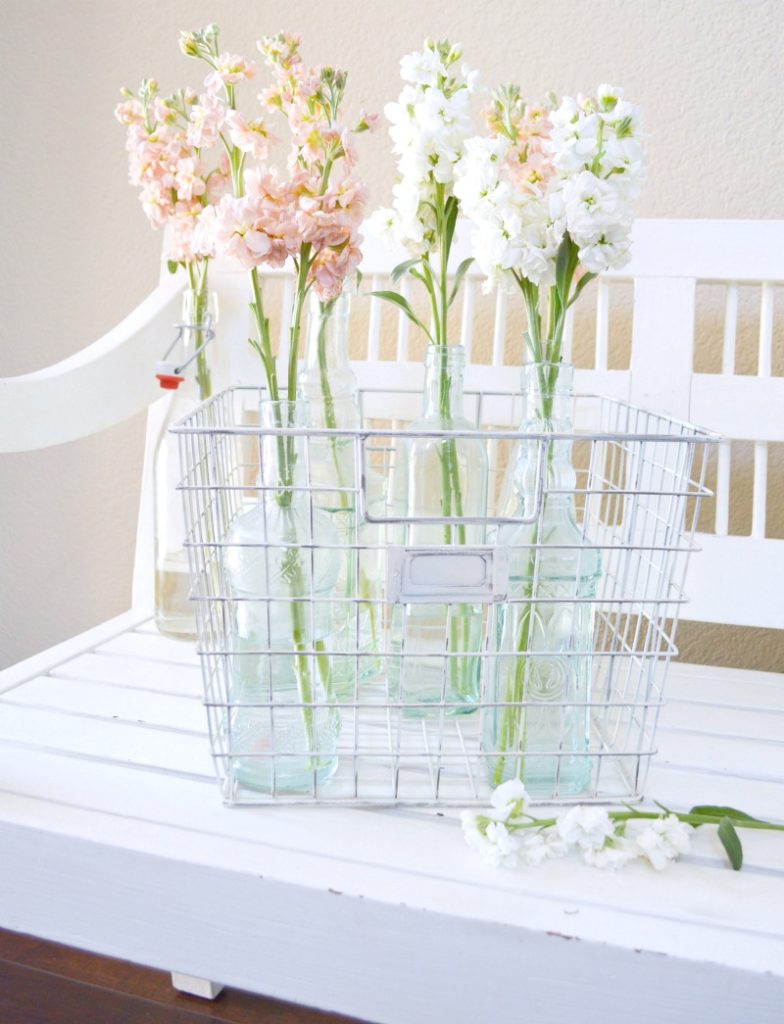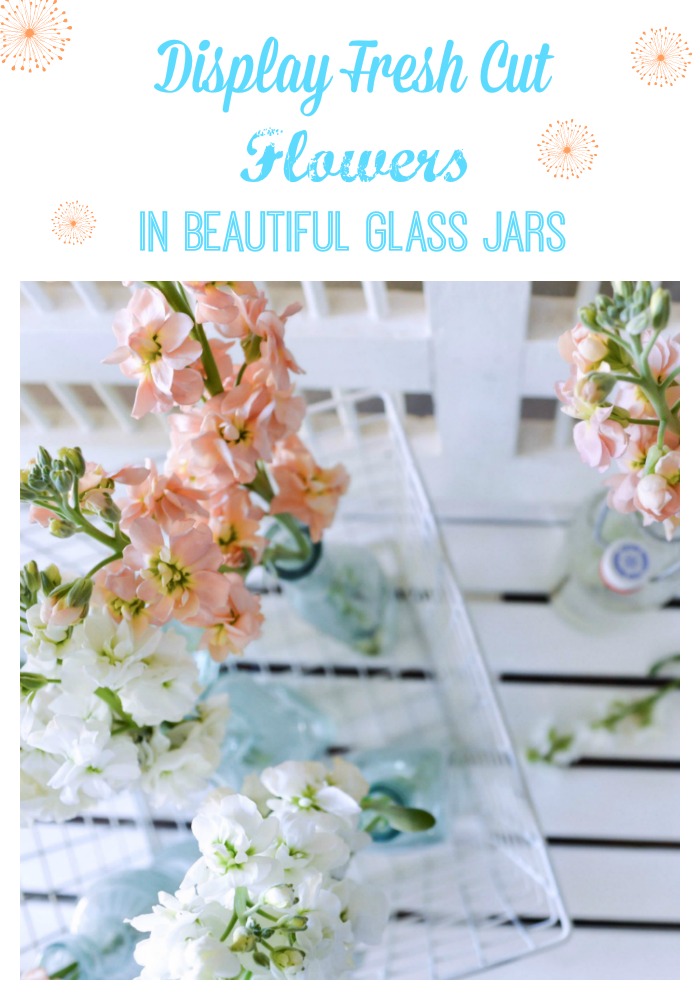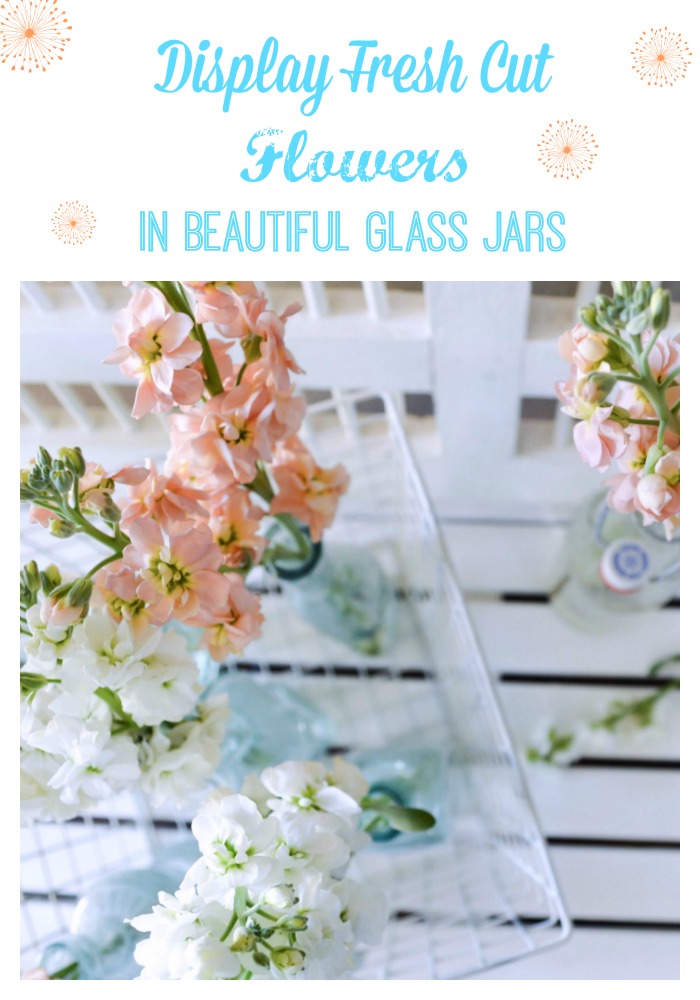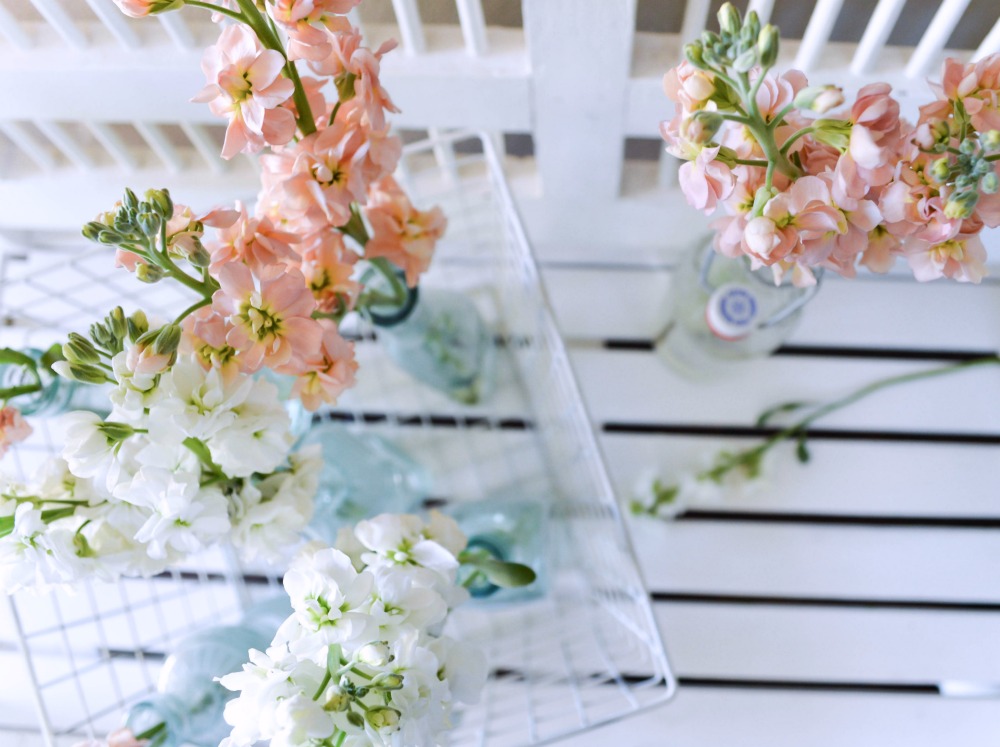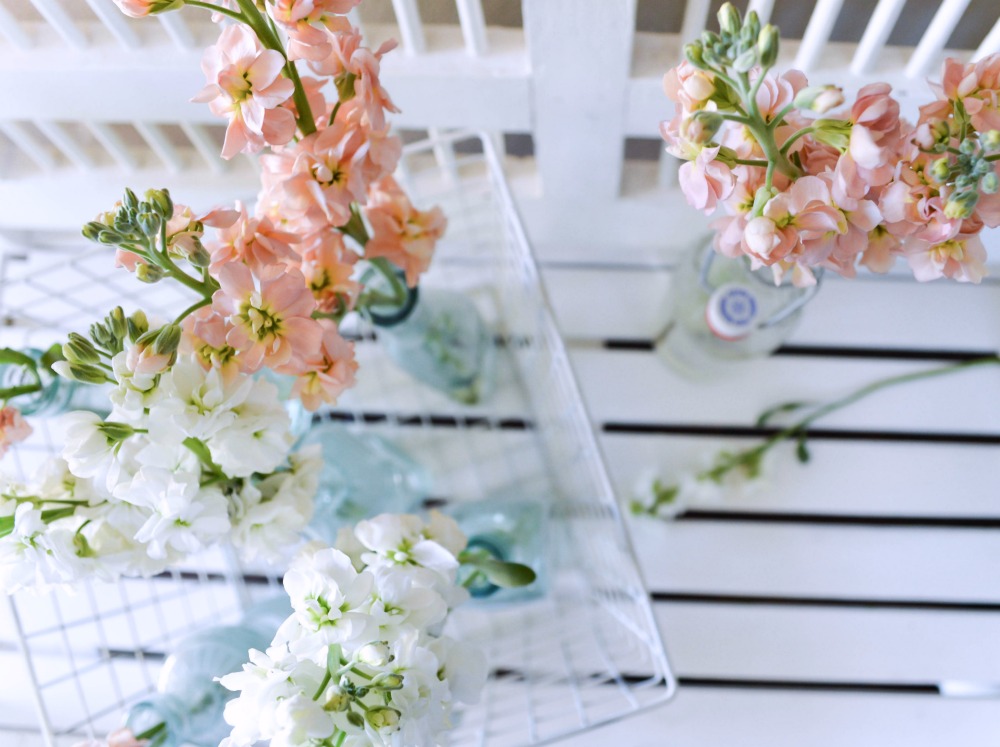 Don't ever feel the need to run out and buy jars, think of old jam jars, soda bottles and pasta sauce bottles, you can dye them yourself permanently or just add a little food coloring to the water, no one will ever know!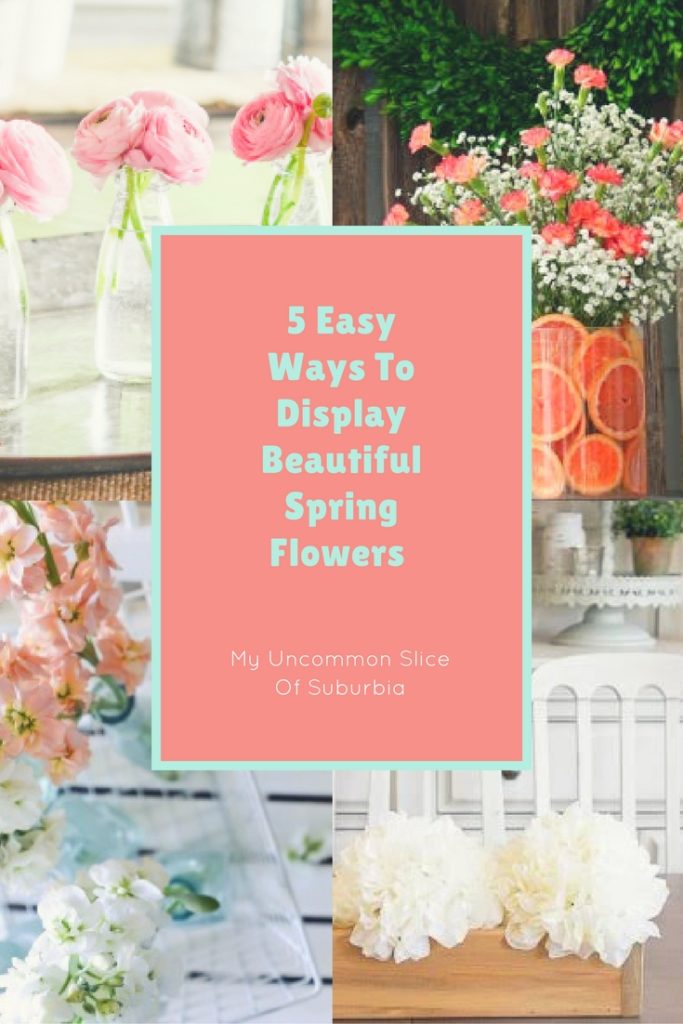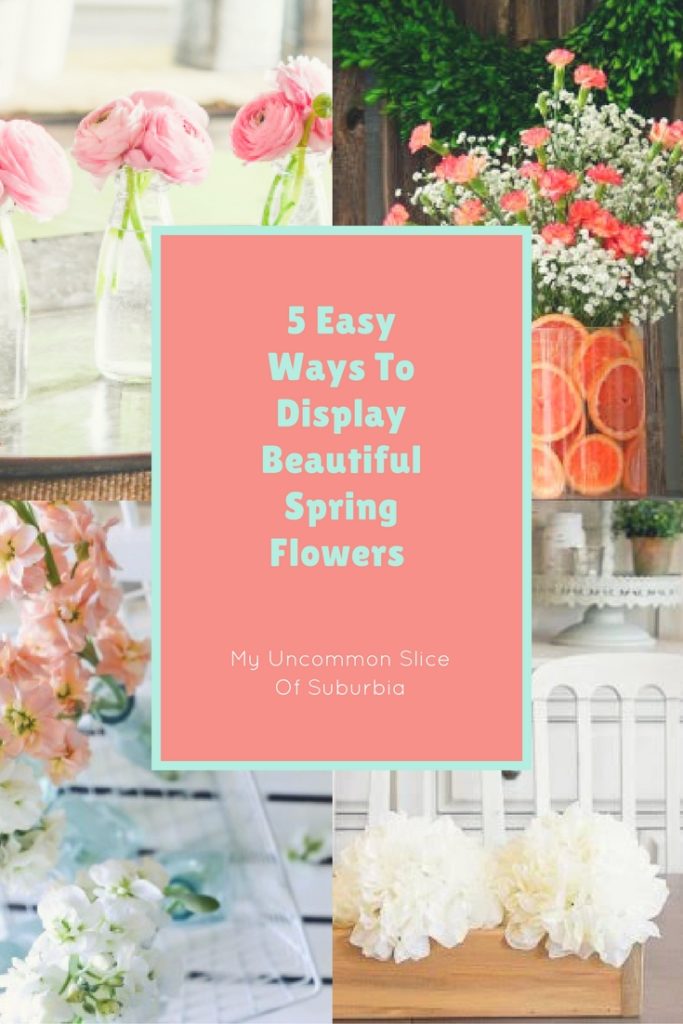 It's that time where we are sharing our 10 minute decorating ideas and this month is all about flowers!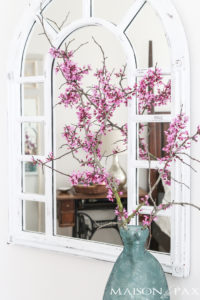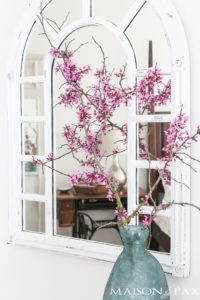 Displaying Flowers In Glass Bottles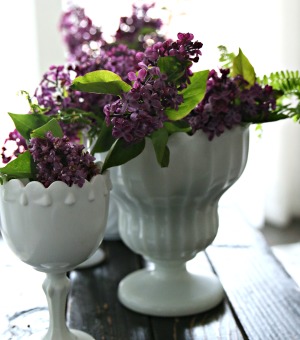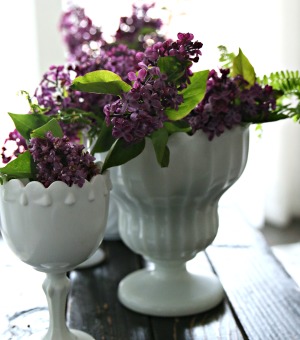 Thanks so much for stopping in today, don't forget to enter my Mother's Day Giveaway for Prize worth $400!