Decorating Lanterns For Fall
Decorating for Fall does not have to be difficult and using what you have is always a bonus! That's why I love using lanterns, they offer so many great ways to brighten up any home decor both inside and out!  I'm back for this month's 10 minute decorating ideas and we are all talking about FALL!  I kept it very simple this year, only bringing 1 box down from the attic and decorating with what nature has to offer us!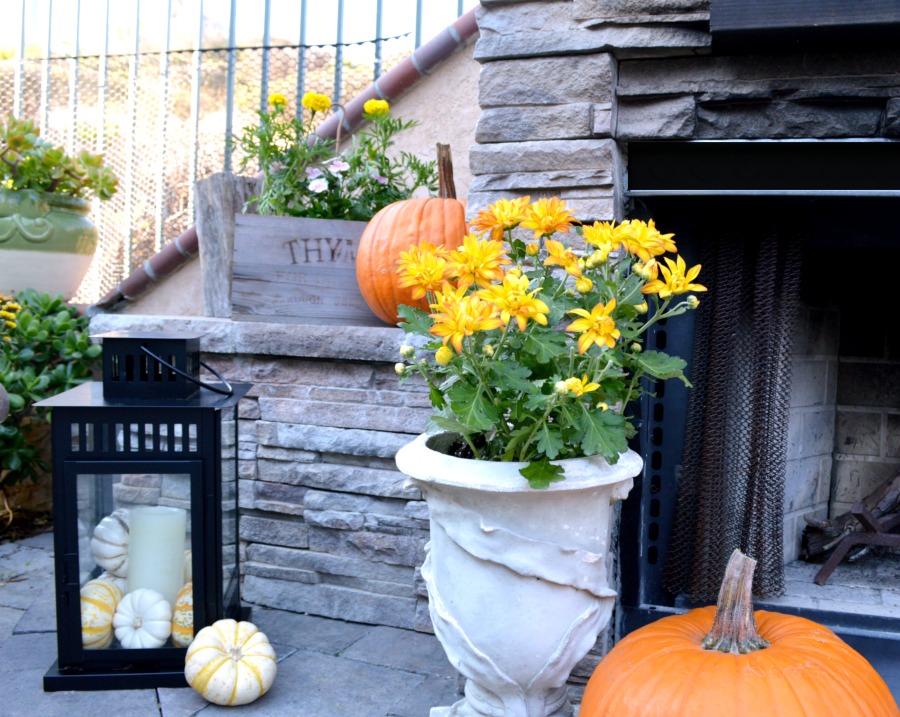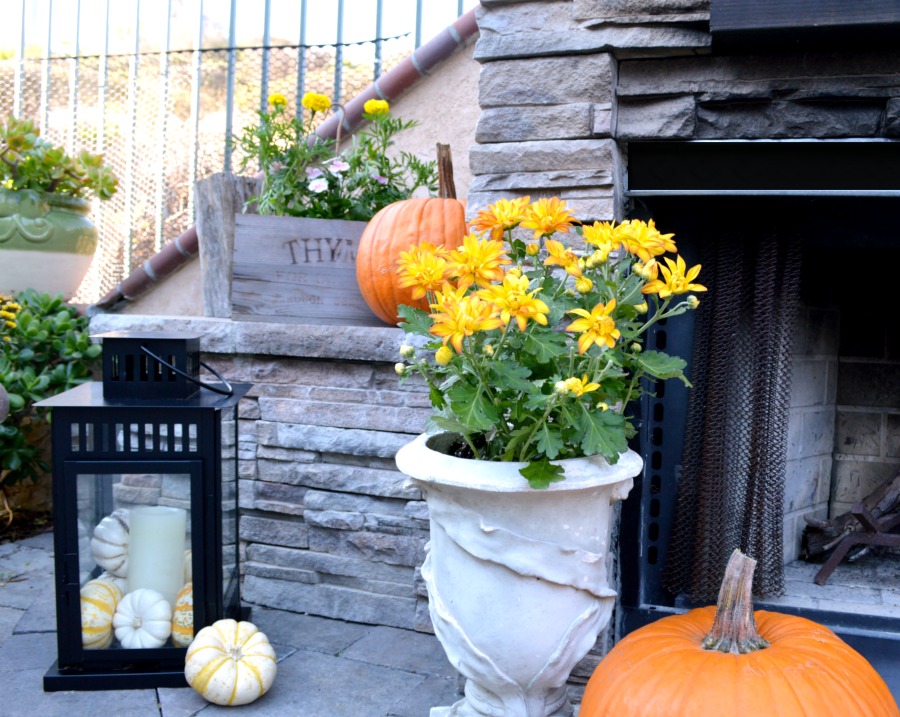 In our backyard, I decorated the fireplace with pumpkins, mums, lanterns and flowers.  I simply added as many miniature pumpkins that I could fit around the candle into the glass lantern. I then placed 1 miniature white pumpkin to balance everything out.
For the front of the house I added another lantern filled with candles and pulled out a few fall leaves from that box from the attic for a very simple touch of fall.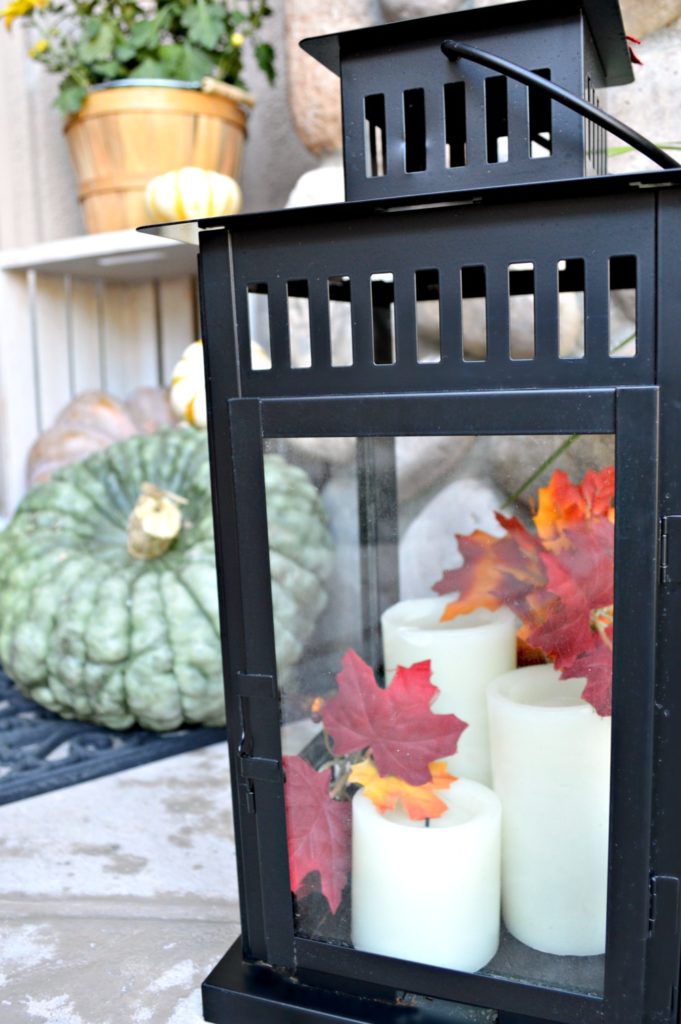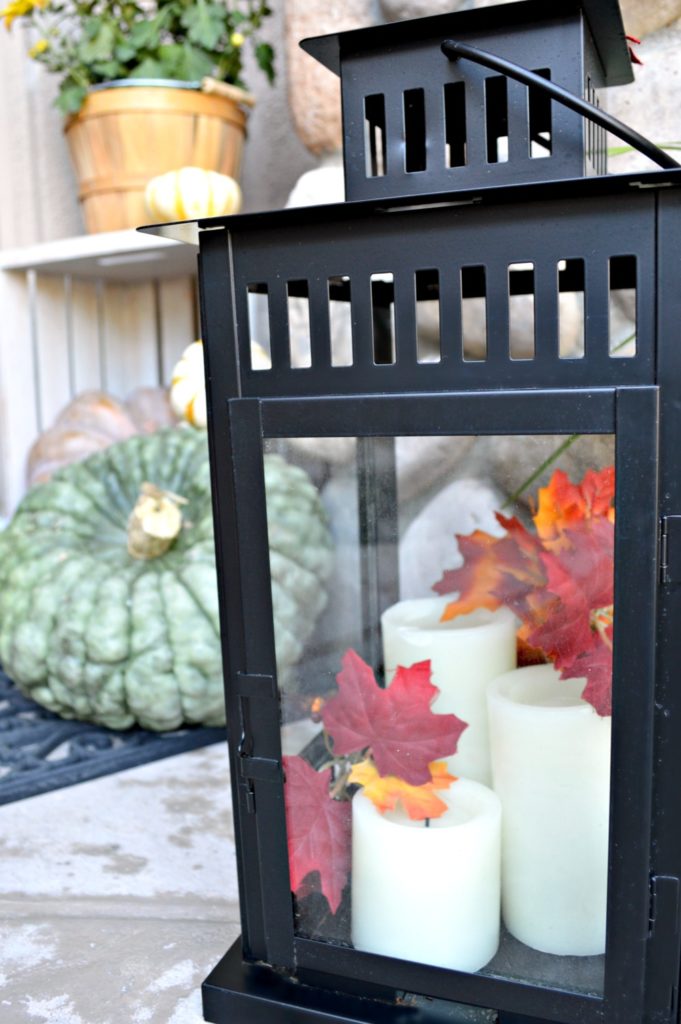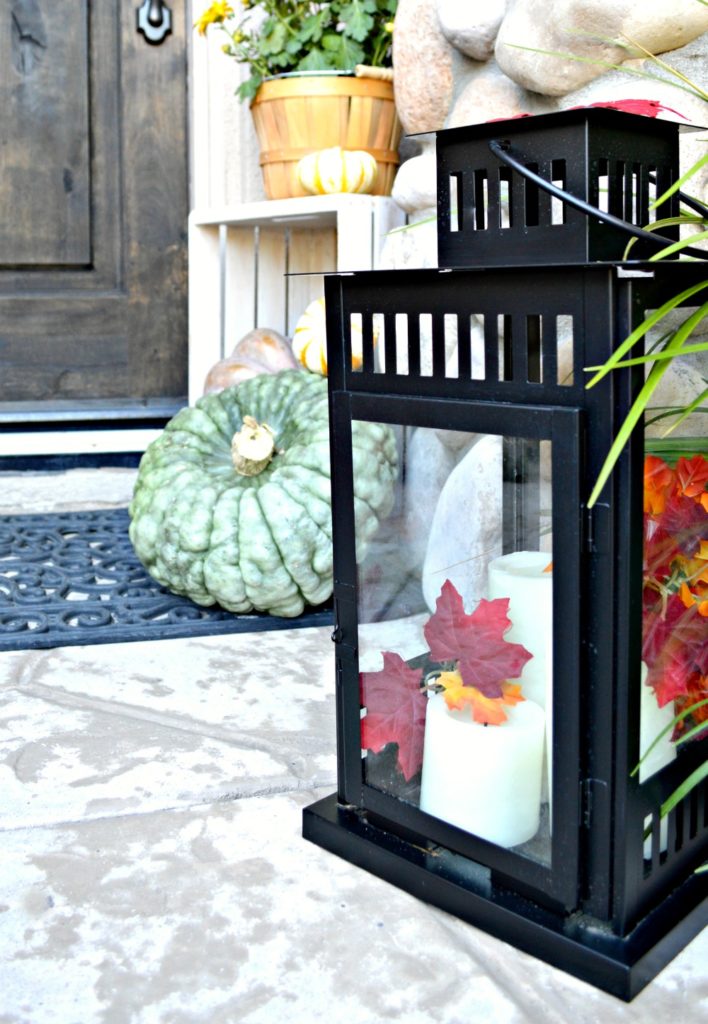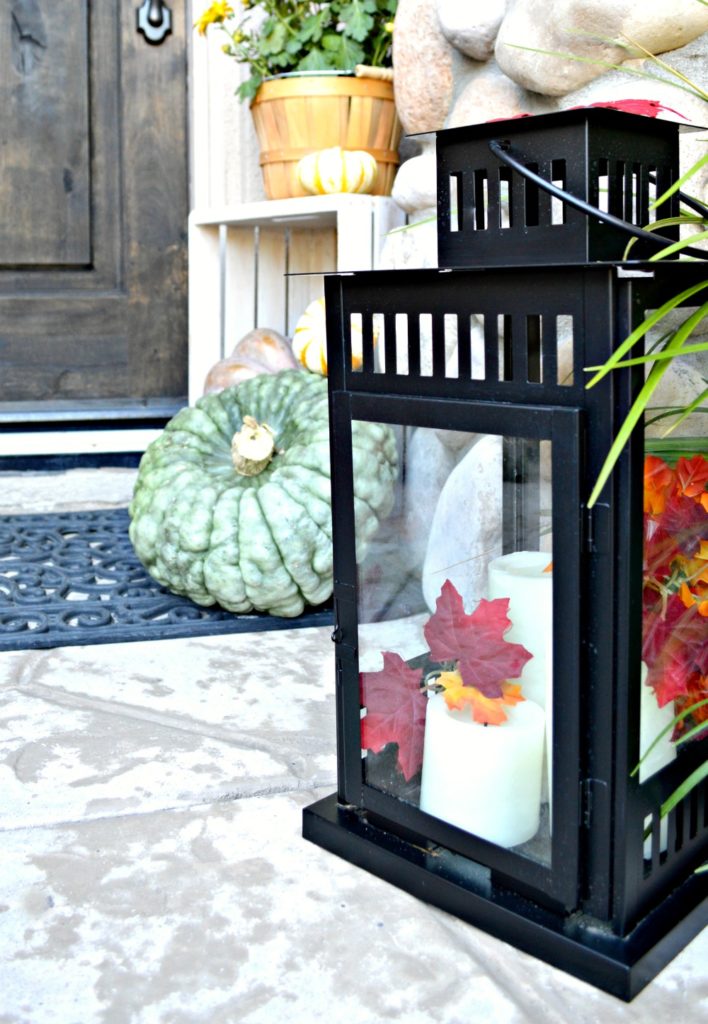 So grab those lanterns laying around or any other containers you might have, add some candles and gourds and you are set!   Getting creative and using what I had on hand really paid off this time, plus it's quick, easy and inexpensive!
Take a look at all of the easy 10 minute fall decorating ideas!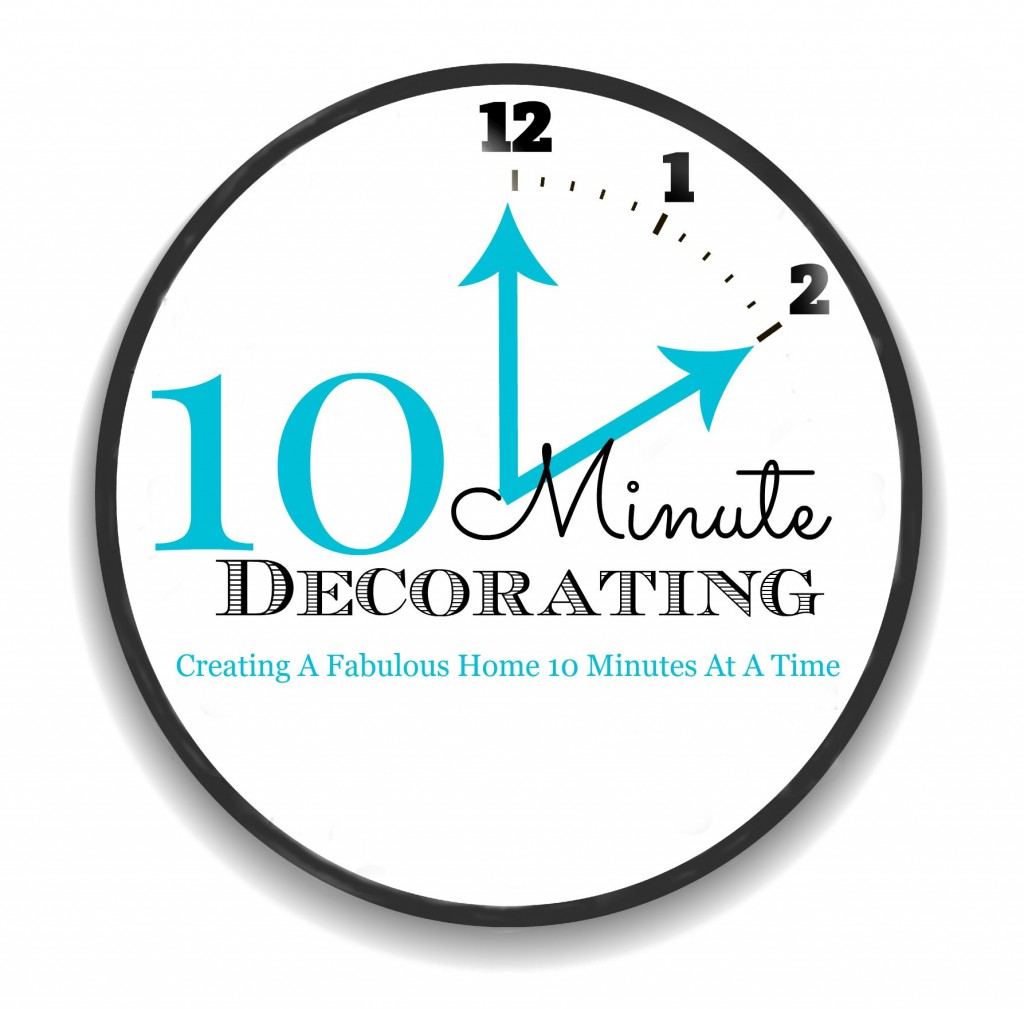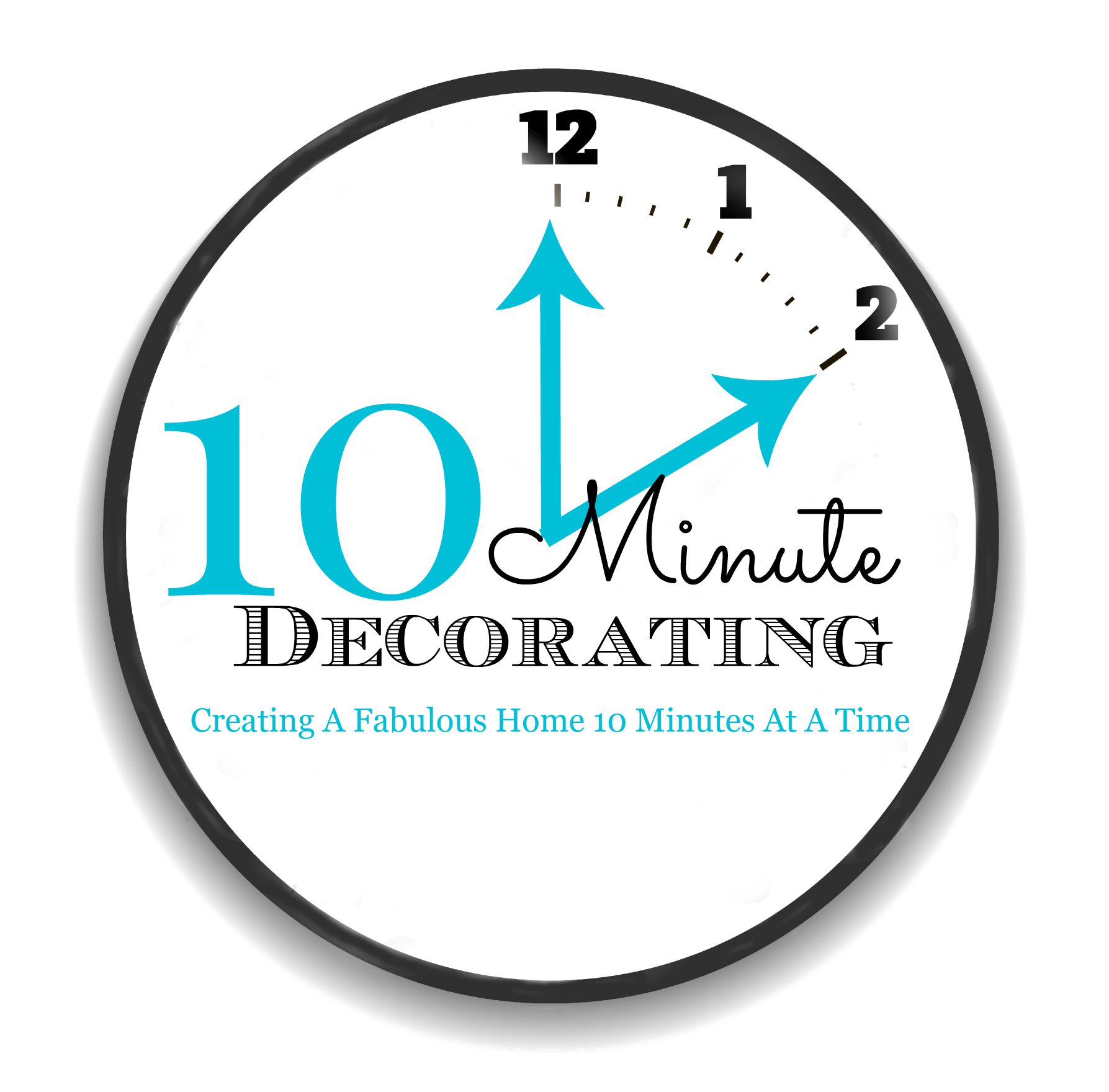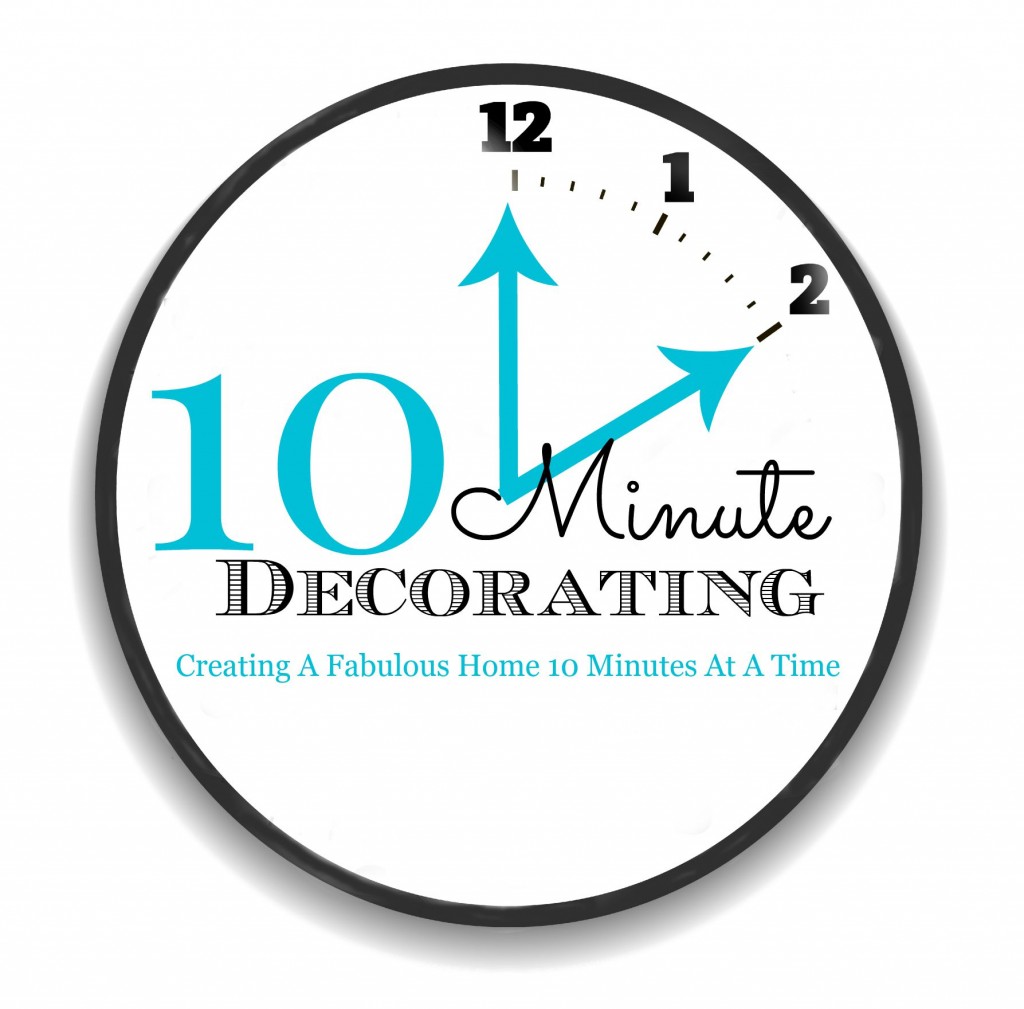 Three Simple Ways to Cozy up Any Space for Fall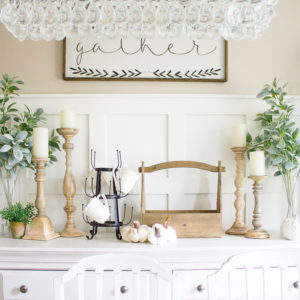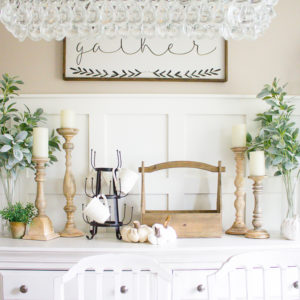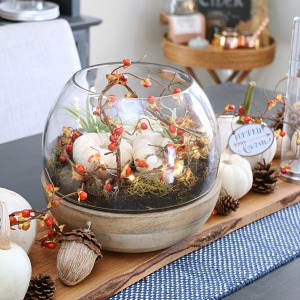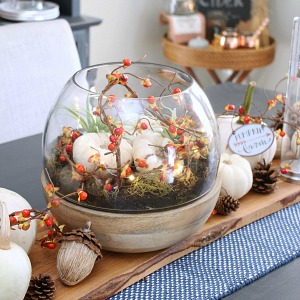 Thank you so much for stopping by today, I would love for you to stop by and see this years fall home tour!