DIY tea towel using a doily stencil
~Hi Friends~
Today I am sharing a quick craft, perfect for Mother's Day, stamped tea towels using a doily stencil.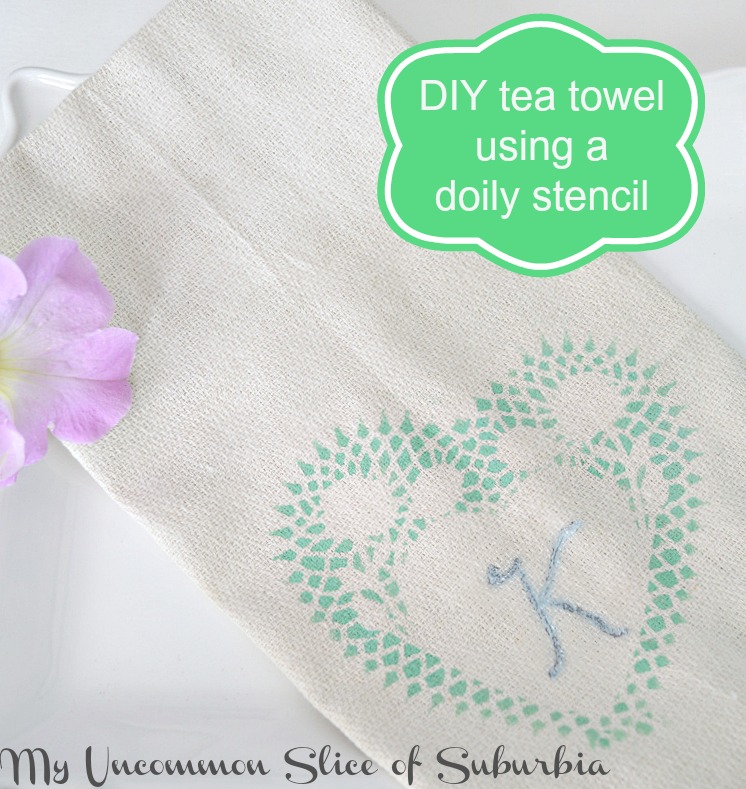 Materials
Paper doilies
Fabric paint
Small brush
Towel
Sharpie
Position the doily on the towel and secure it with tape.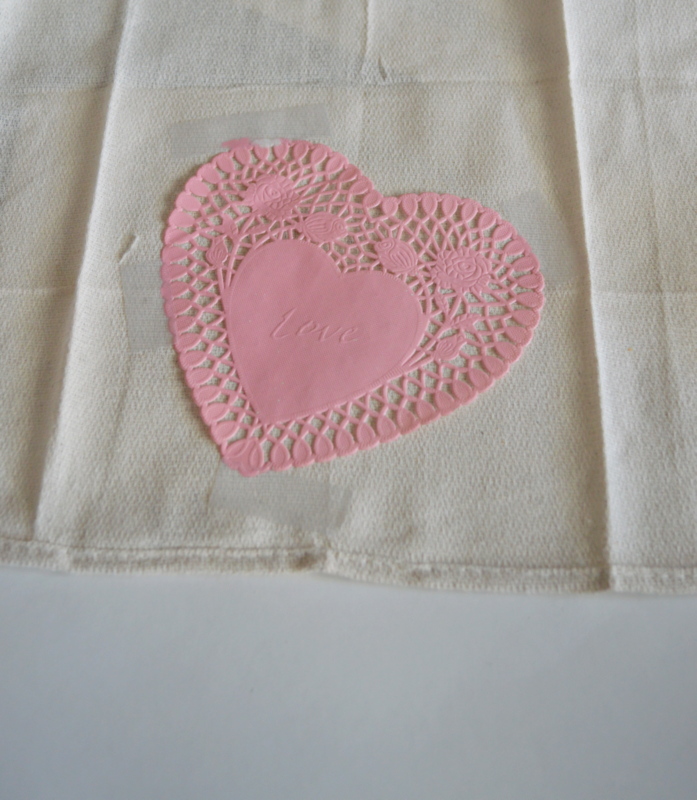 Simply dab your paint on the cutout parts, and remove.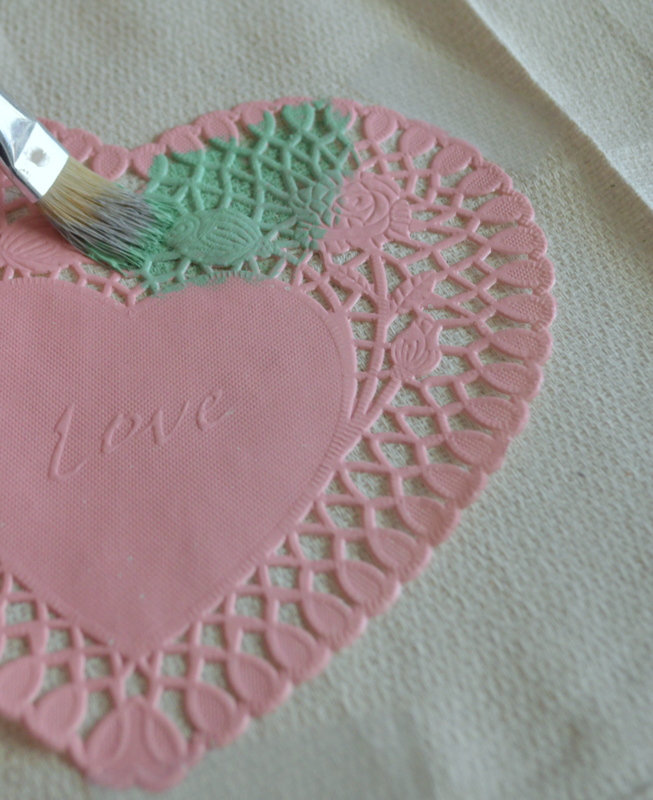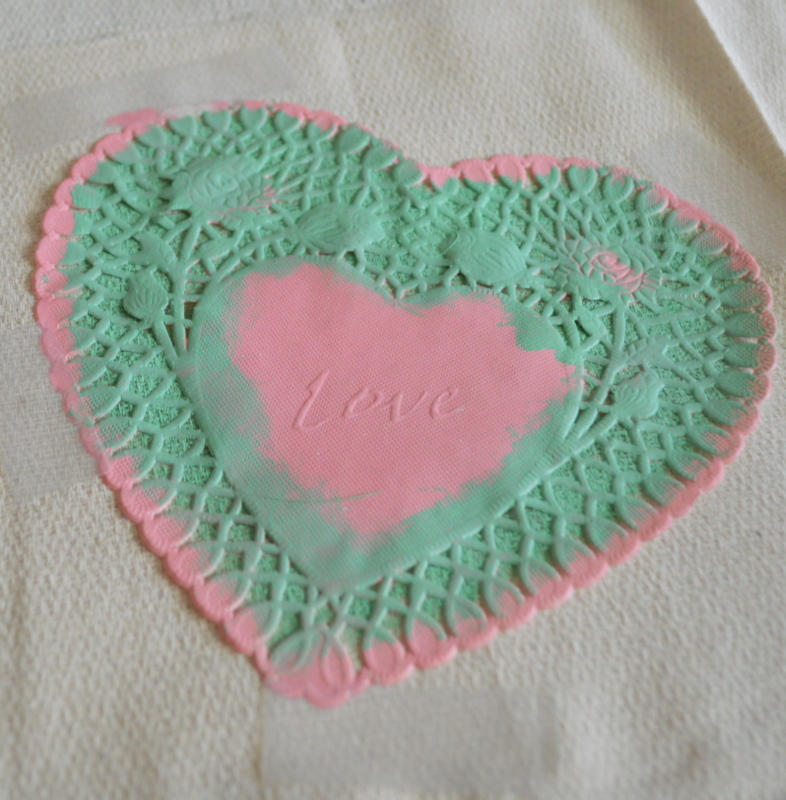 In the center of the doily pattern, stencil a letter using a sharpie or fabric pen.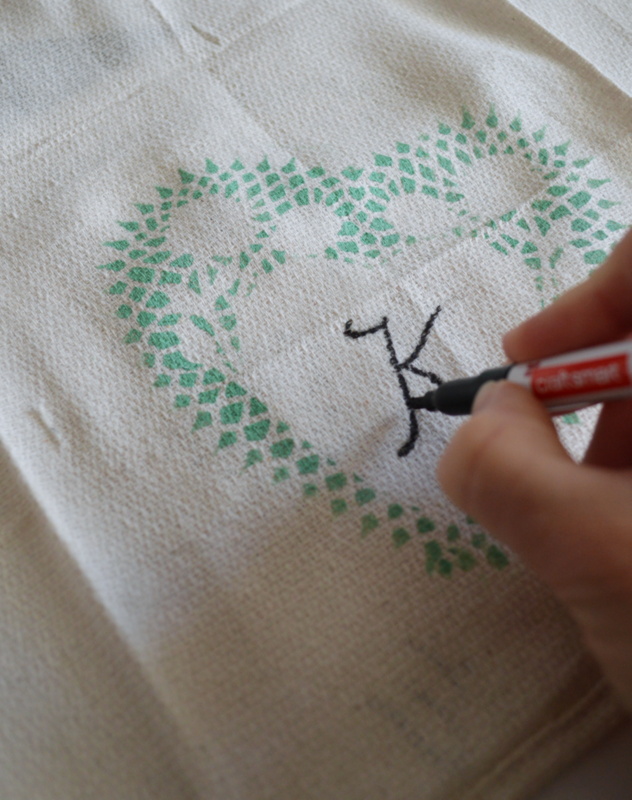 I thought the black was a little harsh so I went over it with a soft blue paint simply by dipping a pencil into the paint and tracing over the letter.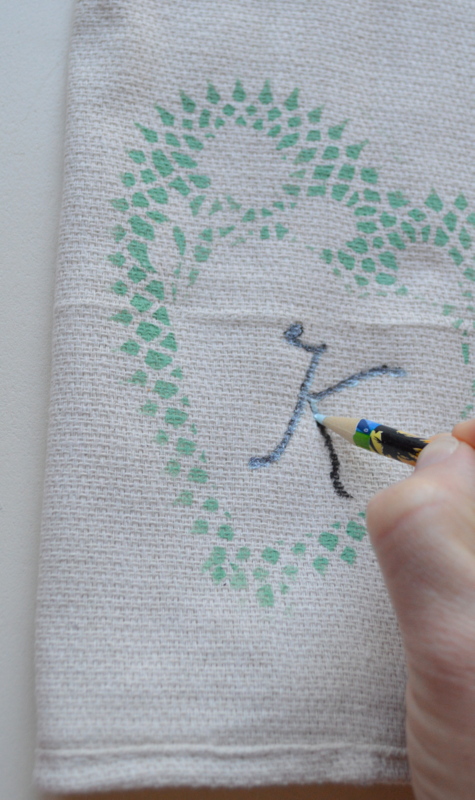 Voila, one of the easiest ways to create something very sweet that everyone will love.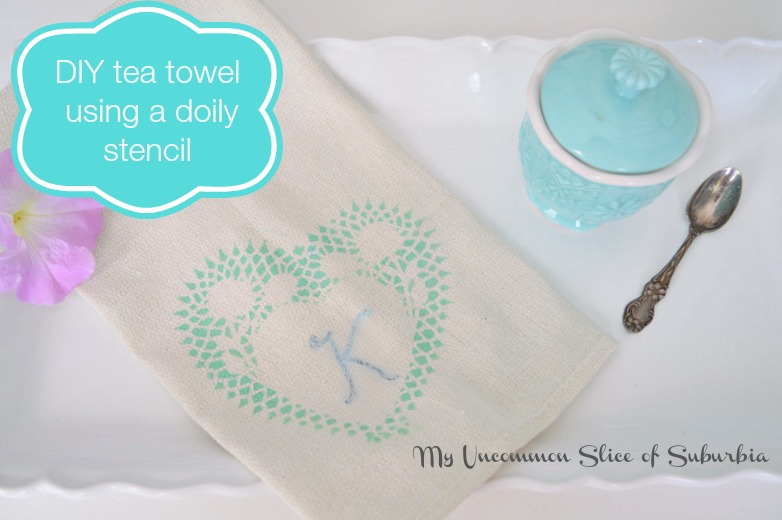 Hope everyone is staying safe from all the tornado's.  We have had the opposite with temperatures in the high 90's combined with high winds which equals high risk for fire. Praying everyone, everywhere stays safe!
~Thanks so much for stopping in today~