DIY rose arrangement made from soap petals
~Hi Friends~
Hope everyone is having a great weekend!  We were hit with a cold rainstorm overnight which should make all the flowers I just planted very happy!  I was at Michael's a few weeks back and ran across some soap rose petals in the dollar bin that I couldn't pass up.  I figured if I don't use them for a craft I can take them out when guests are over.
I decided to make a fun contemporary rose arrangement packed tightly into a square shape.
Supplies Needed:
Kraft Paper
Square container (I used a throw away garden container)
Soap Rose Petals (Waverly found at Michaels in the dollar bin)
Hot Glue
Ribbon or Twine
Not necessary but I used Moss in certain areas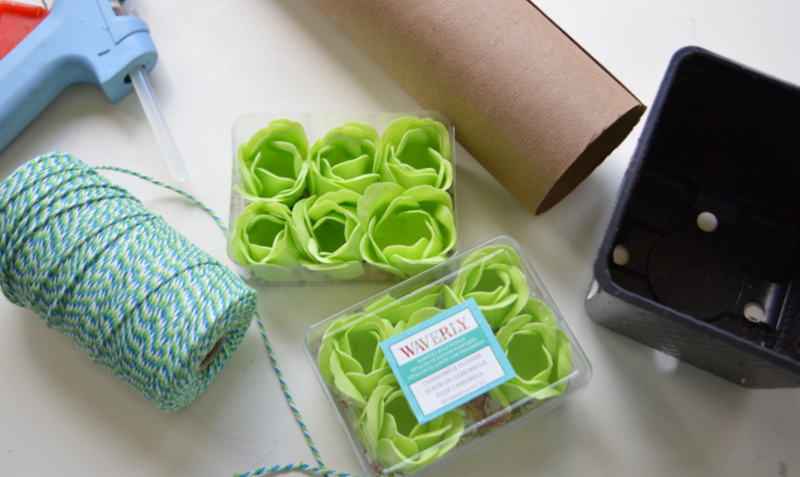 Fill your container with paper or in this case bags
Glue a piece of kraft paper ontop of the filler
Add the moss around the edges
Wrap the container with the craft paper using hot glue where necessary
Add a dab of hot glue on the bottem of the rose petals and place ontop of the kraft paper
Continue glueing the roses making sure to pack them very close together.
Adding glue on the side of the roses will help keep them in place
Tie a bow around the container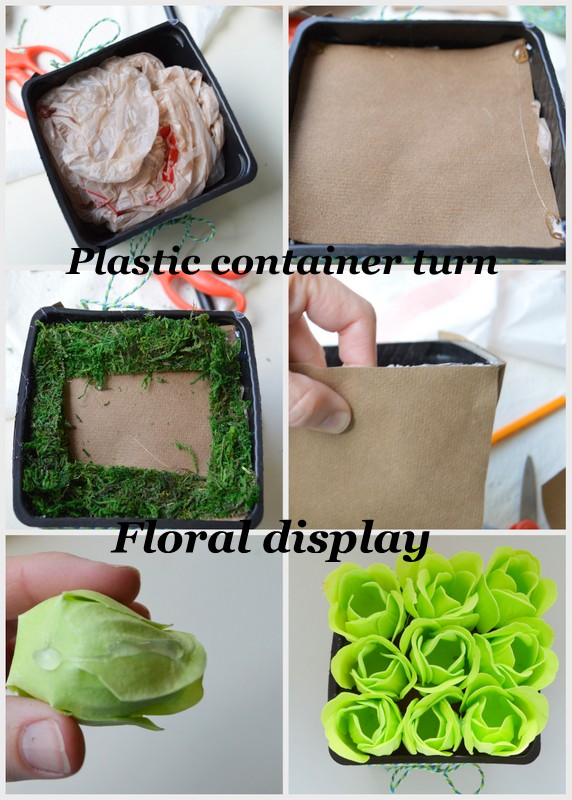 Voila, you have a beautiful display of roses that smell absolutely wonderful and require zero maintenance, got to love that!
Thanks for stopping in today, wishing you a wonderful weekend!