DIY Painted Farmhouse Basket
Baskets in our house are a must,  they provide easy organization solutions, perfect for storage  and they're stylish, win win!  I recently scored this giant basket and knew it would be perfect for our monthly thrift store series!  This basket is HUGE and is the perfect solution for storing blankets and all my pillows (which I might vary well have an obsession with) .  It would also be the perfect hiding spot for hide and go seek!  I had fun turning it into a farmhouse basket with some paint and wax.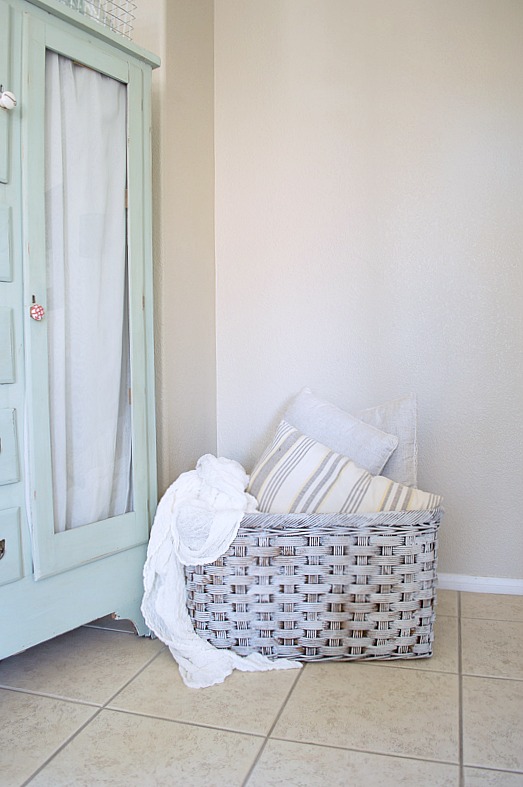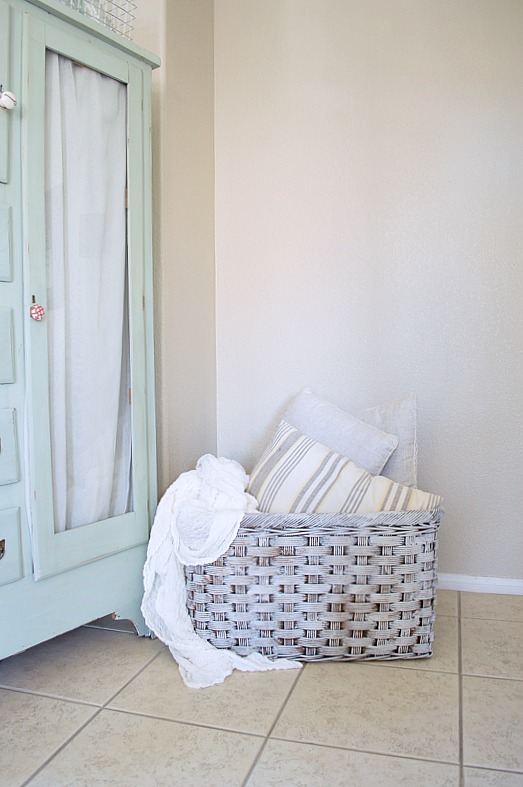 Here it is before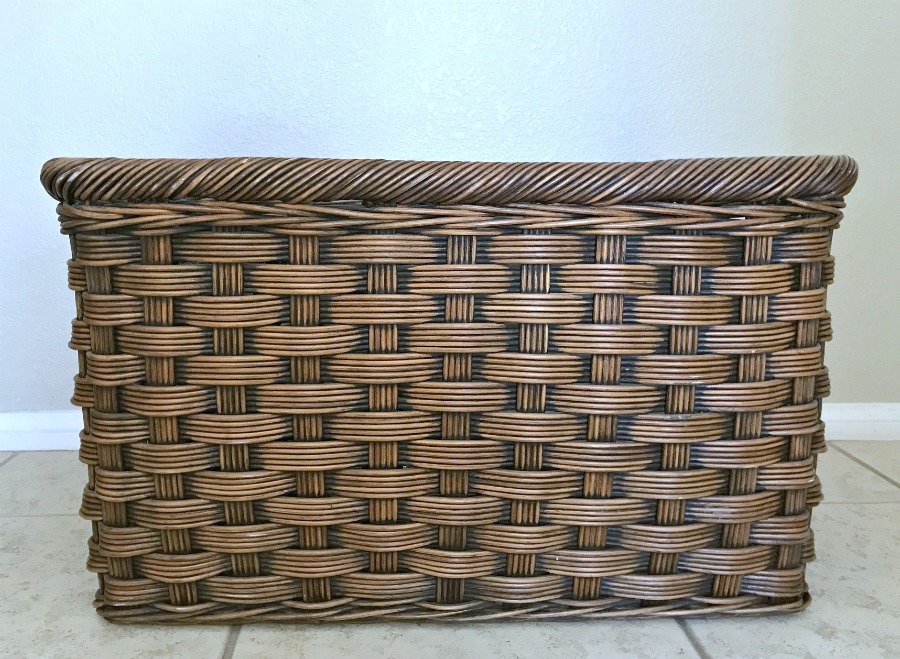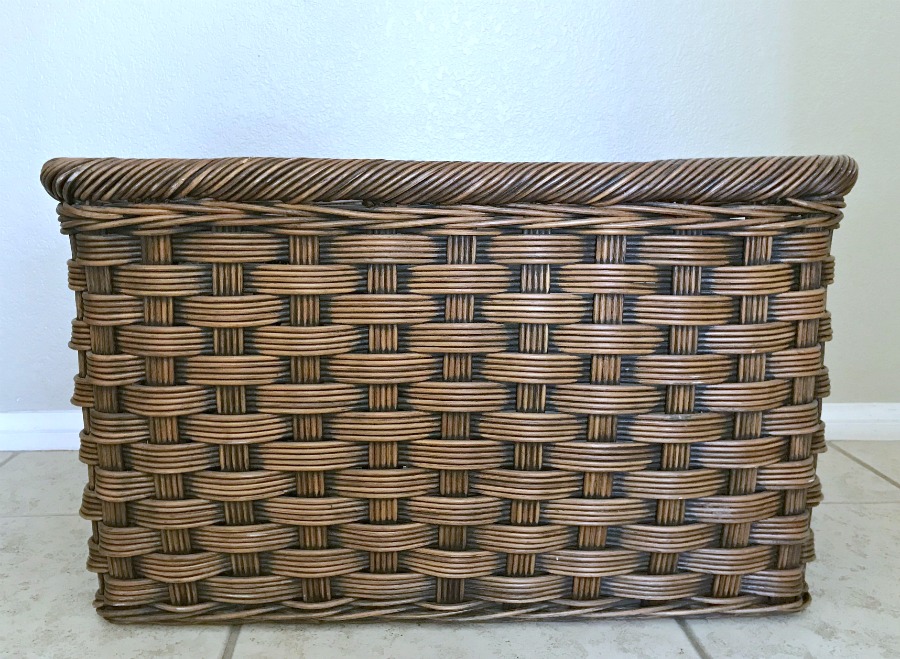 The Farmhouse look is in right now which means items can get a little pricey which pushes me to do it myself on the CHEAP!  I looked up the price of these baskets and they STARTED at $200,
no thank you!
SUPPLIES:
(Affiliate links for your convenience)
Angle Paintbrush, 1-Inch
Grey paint (I used what we already had; Revere pewter by Benjamin Moore)
Rag
Americana Decor Creme Wax, Deep Brown
 DIRECTIONS
First I gave it a good cleaning. I vacuumed the inside followed by a damp soapy cloth to give it a good wipe down, inside and out.
You can use any grey paint you already have on hand.  If you feel it might be too dark, add a little bit of white paint and mix the two colors together.  Grab a dry paint brush and dip the bottom part of the bristles into the paint. Using the brush, get into all the crevices of the basket, inside and out. You don't need to have every inch of the basket covered.
After you have finished, allow the first coat to dry, it shouldn't take long.  If you feel it needs more coverage give it a second coat, otherwise just leave it onlone . I only applied 2 layers but you can apply as many or as few layers as you want until you have achieved the look you are after.
Next I  sealed the basket using the American Decor Creme Wax.  I simply dipped a rag into the wax and wiped the wax onto the basket and then wiped it off, creating that aged affect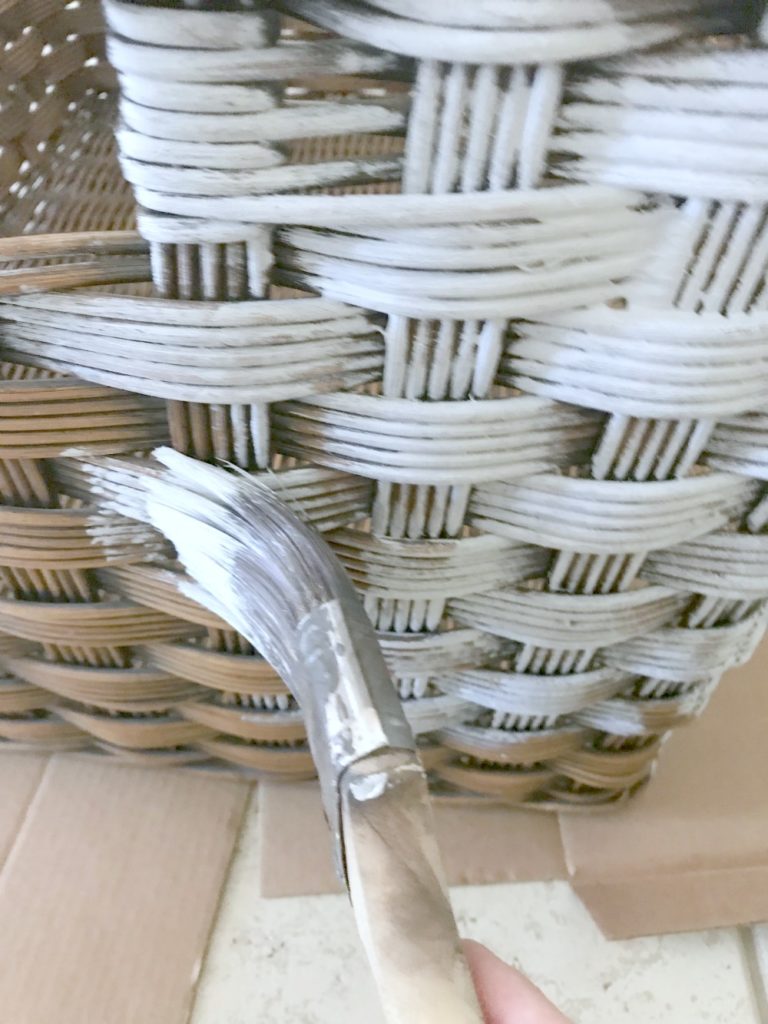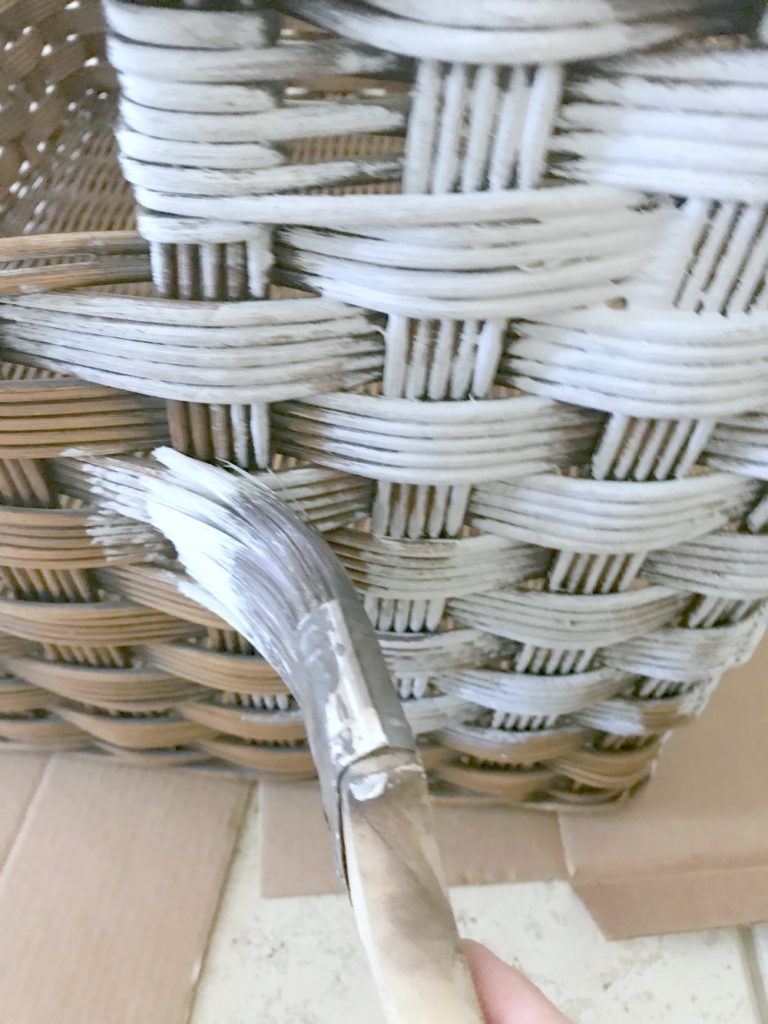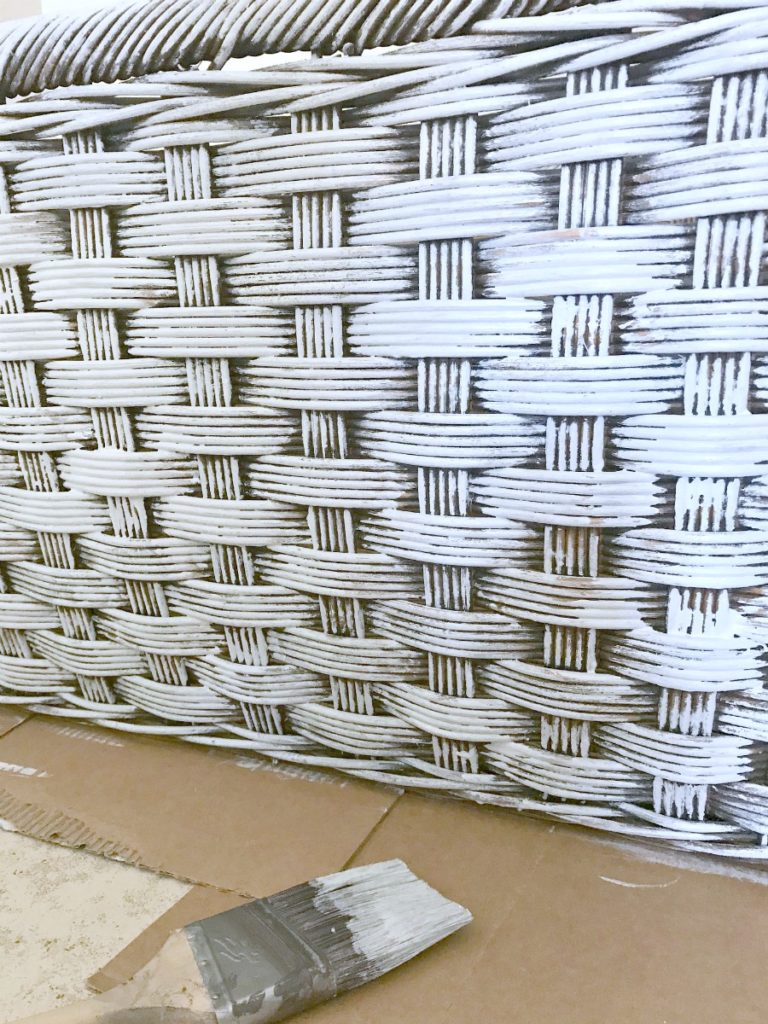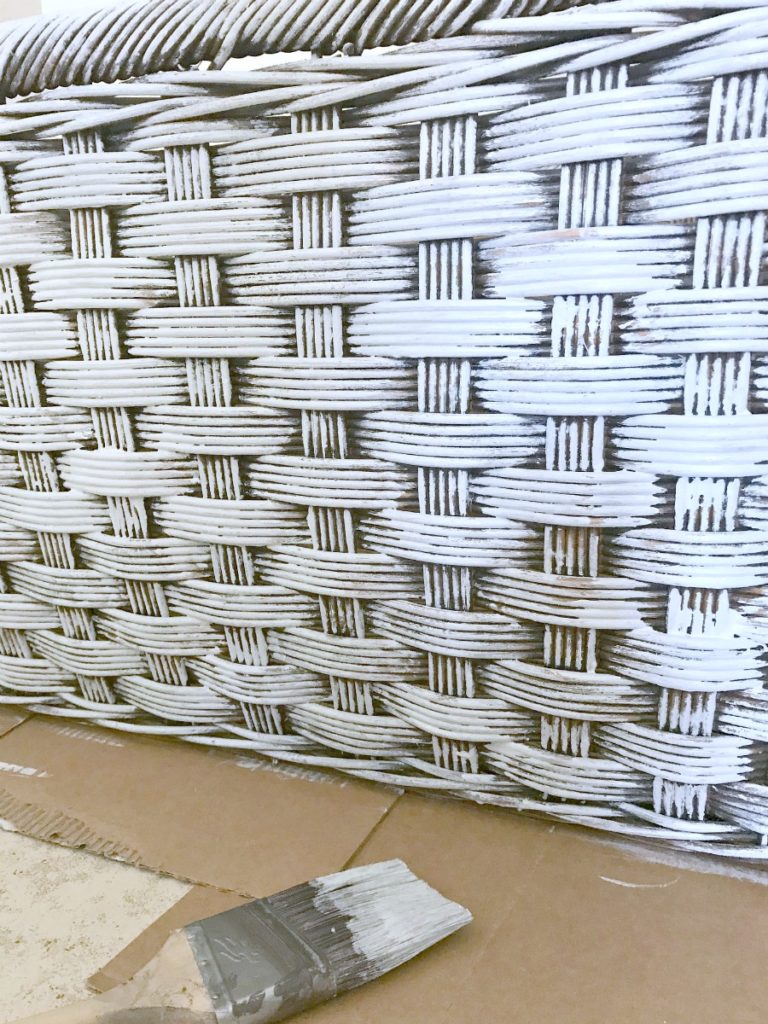 I'll never pass buckets, baskets and bins at thrift stores, they are so easy to transform and give them a farmhouse feel!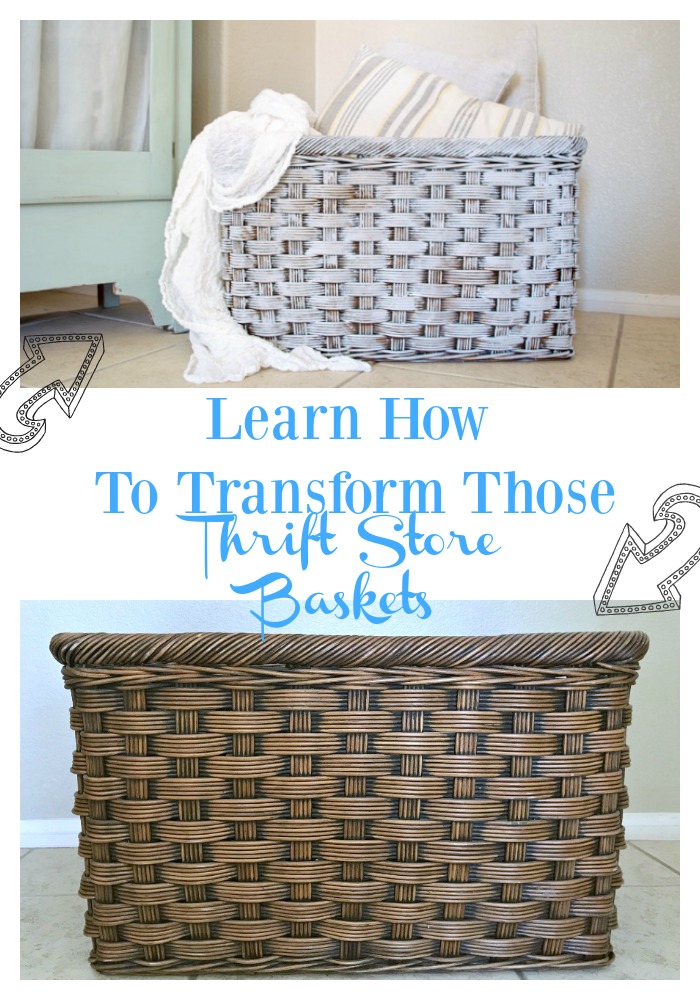 I have redone a lot of baskets over the years, I don't believe I have ever used the same technique twice, it's fun to play around.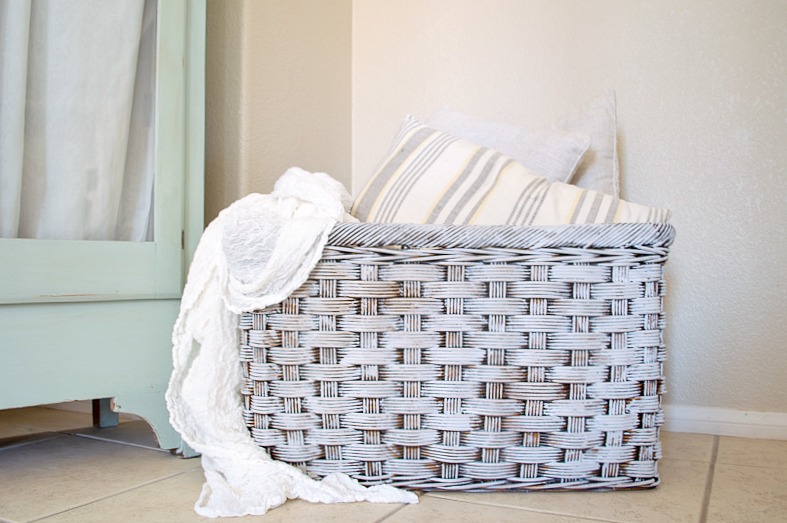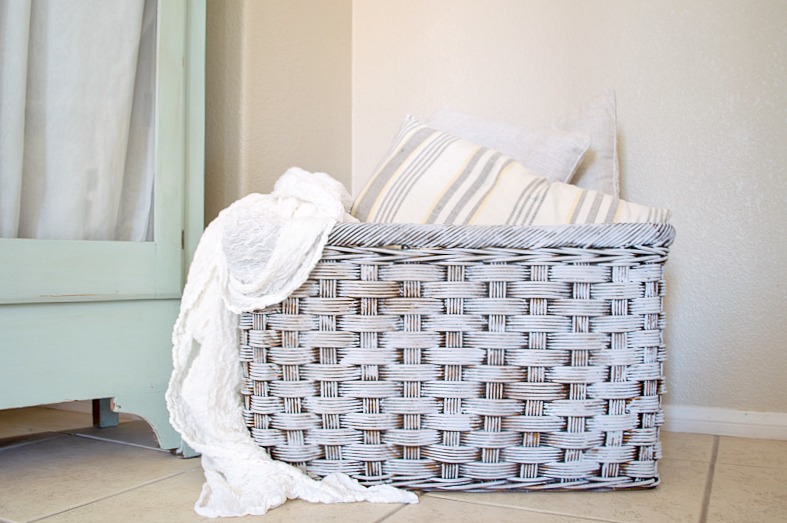 Time to check out all the awesome thrift store makeovers!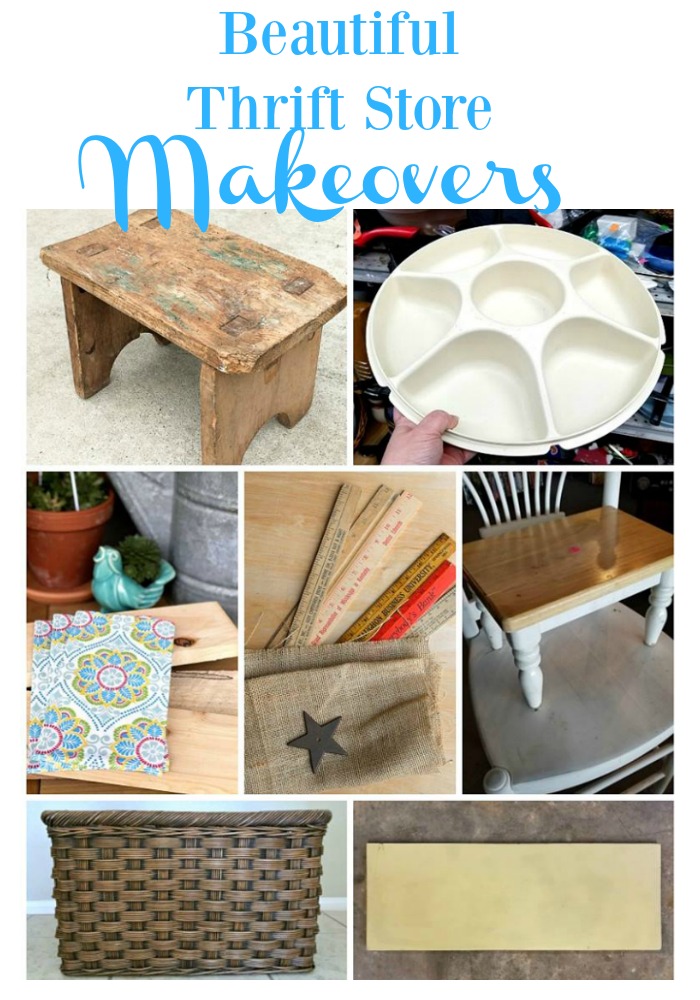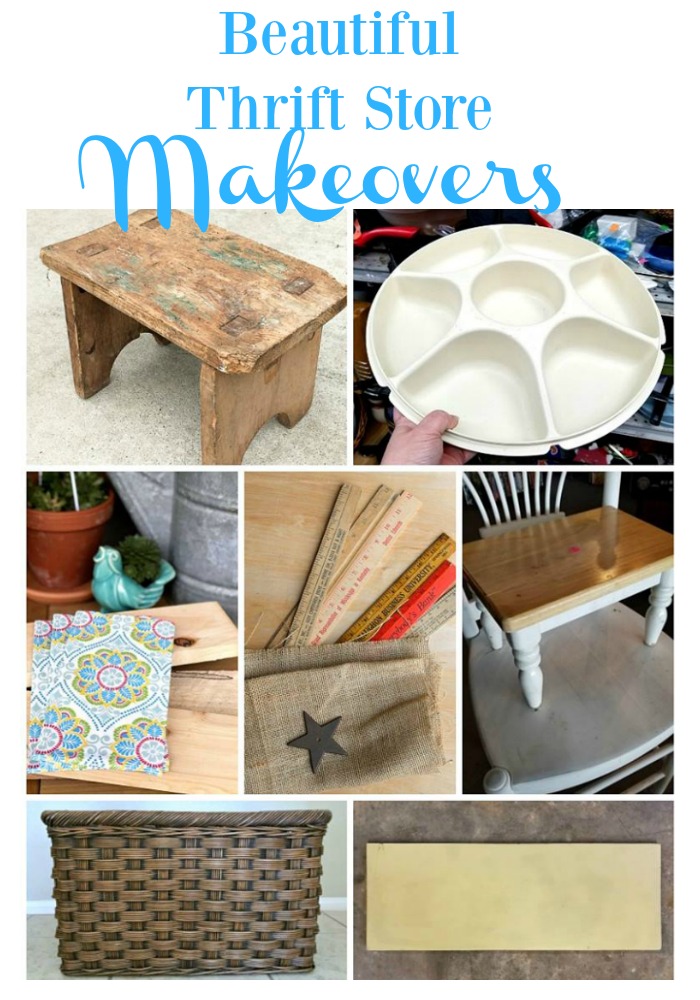 Striped Stool Makeover
DIY Go Jump In A Lake Sign
Farmhouse Basket Makeover
Vintage Industrial Style Rotating Hardware Bin
DIY Wall Mounted Coat Rack: Boho Style
Small Stool Makeover
Wooden Ruler Flag
 Wishing everyone a wonderful start to Summer and a fabulous father's day weekend! You can find more of our thrift store makeovers below.