Transform your wood dog house with a fresh coat of paint! Follow these simple steps to update your furry friend's shelter and give it a vibrant new look. Enhance both aesthetics and durability with our guide on how to paint a wood dog house.
Yesterday I came back recharged from a mini vacation and gave this dog house a much-needed makeover!  We have three dogs, all with very different personalities, Abby I have to say is one incredible dog and we are lucky to have her!  Ray surprised me one day shortly after our Jack Russell passed away years ago.  I'll admit, I was NOT happy with him, I wasn't ready for another dog and this dog looked to be about a 100 years old male dog. Oh boy, was I WRONG!
Side Note:  Our dogs are super spoiled, part of our family, with the freedom to be indoors or outdoors and sleep with us at night.  Didn't want anyone to think I leave them out in the hot/cold 24 hours a day 🙂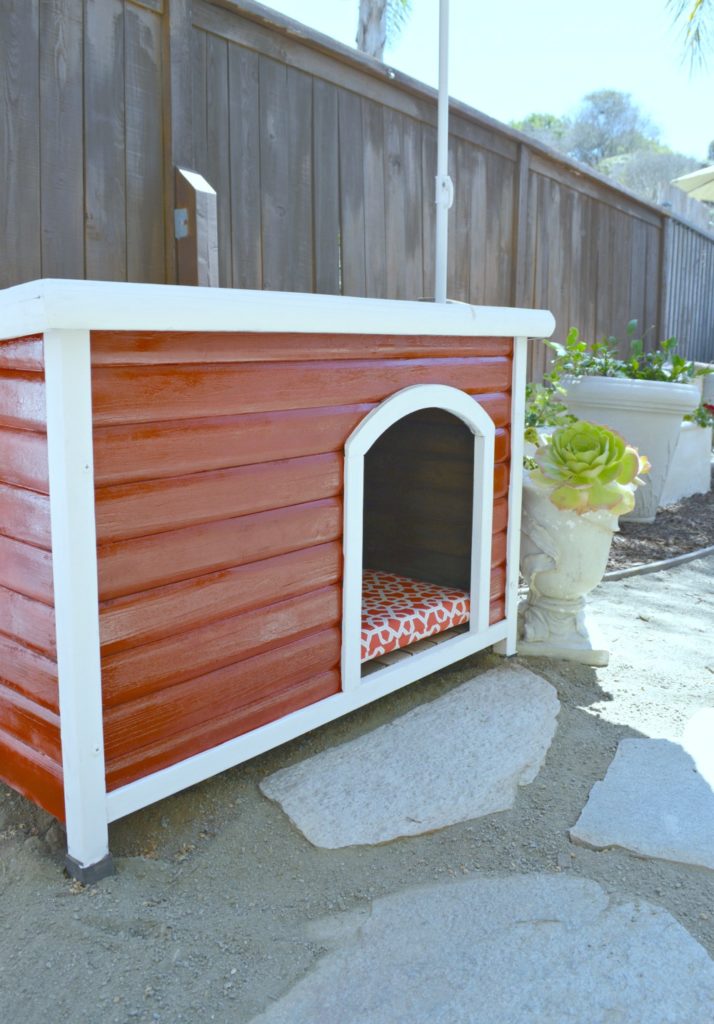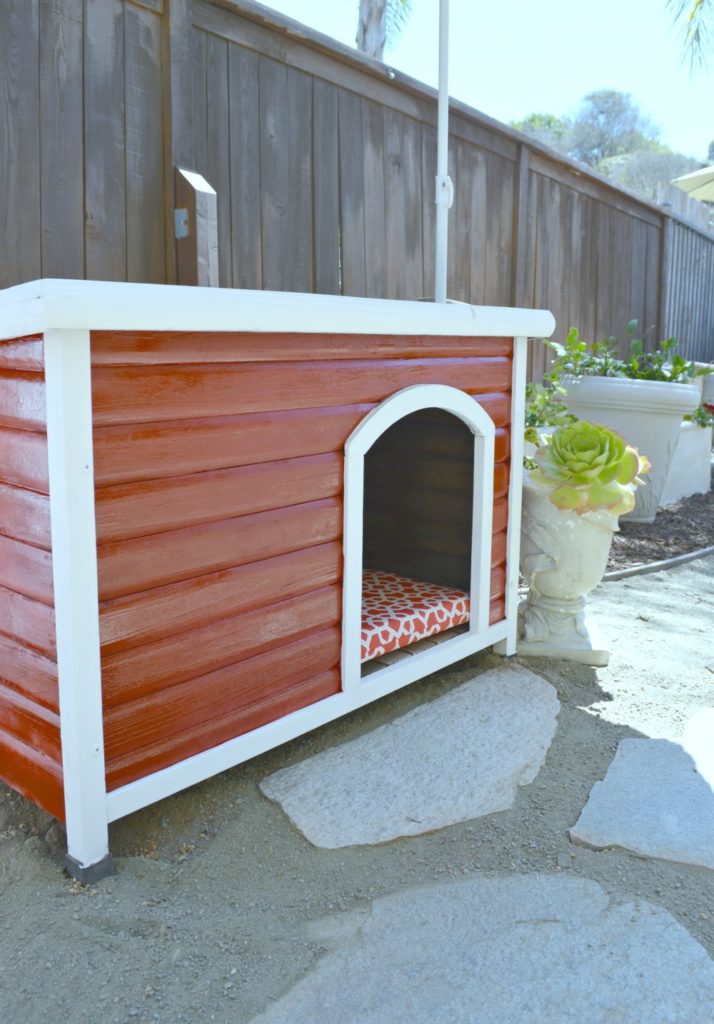 Come to find out she was about 1 year old, she was found on the streets of Tijuana and her name was Vivian.  She was one of the most loving, loyal dogs I have ever met and Vivian is my mom's name, it was meant to be.  (I did make Ray sweat it out for about a week though)  We changed her name to Abby and she instantly became part of our family.
Here is what the Dog House looked like when we got it, great structure, just needs a little TLC!
(affiliate links listed below)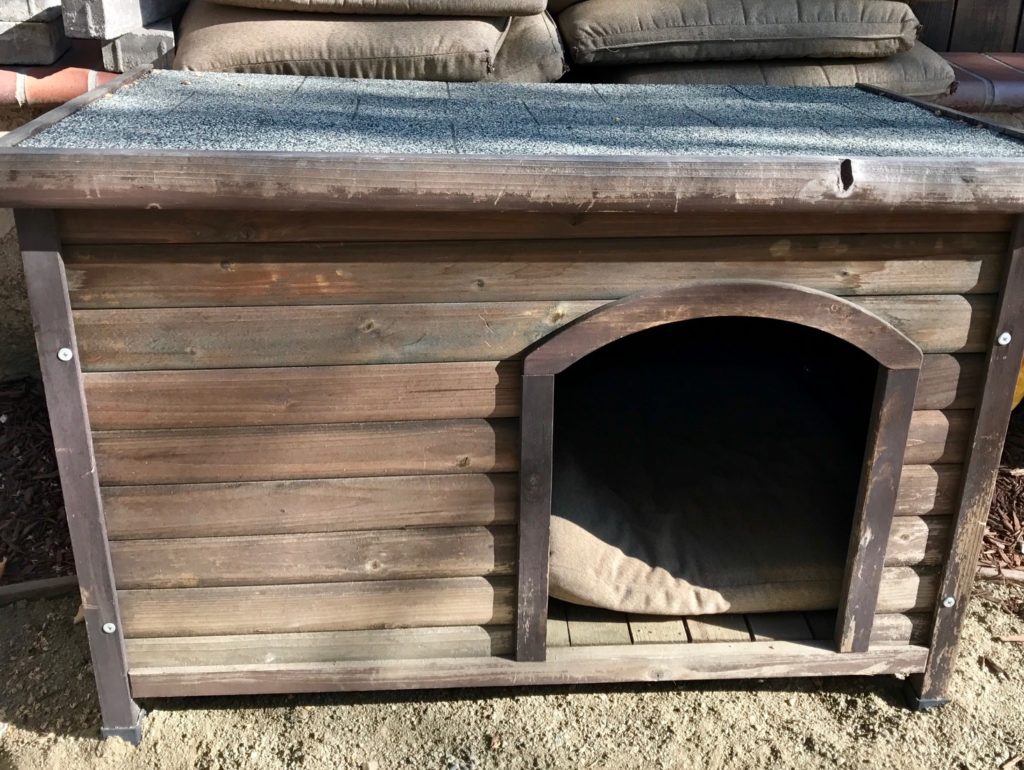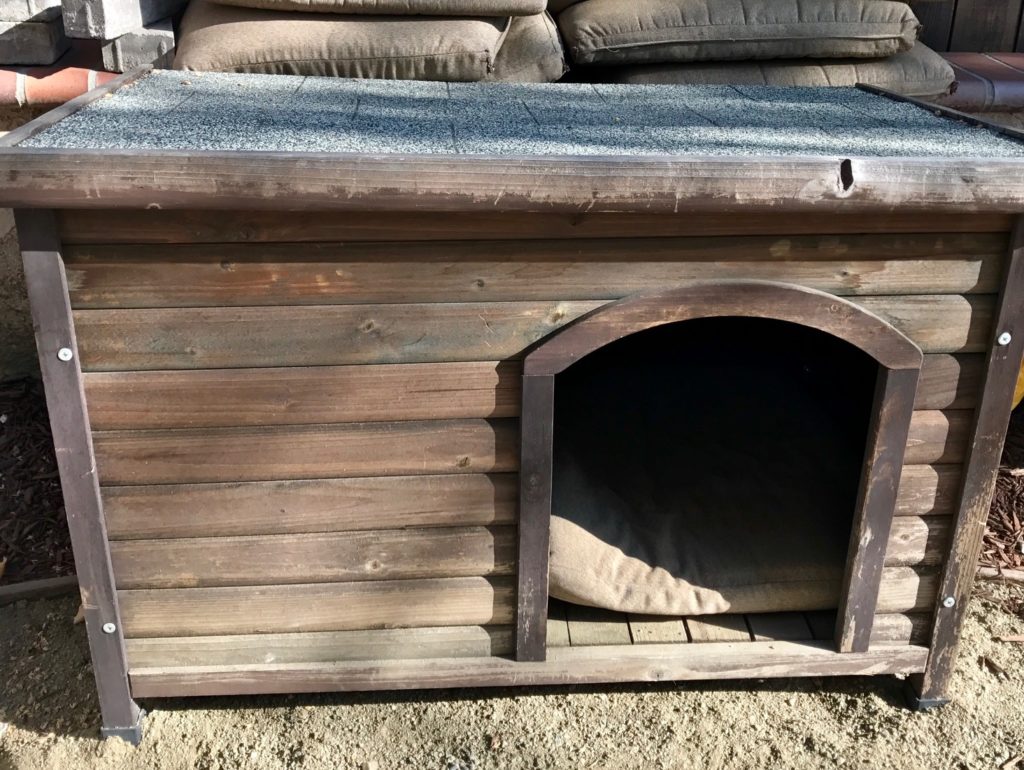 Supplies
Primer
Rust-Oleum Enamel Spray -Color- Sunrise Red

White latex paint
Assorted Sandpaper

3M Sanding Sponge

Painters Masking Tape

All Purpose Tack Cloth

Angle Trim Brush

Electric Sander
Directions
Sand the whole piece using medium grit sandpaper and an electric sander
 Next, take the sanding sponge and lightly buff making the surface smooth.
Using a tack cloth, remove all the dust.
Prime the dog house using an angle trim paint brush to get those hard-to-reach places
 Tape off the trim
Spray paint the dog house, it took 2 coats for complete coverage
Take the tape off and  paint the trim white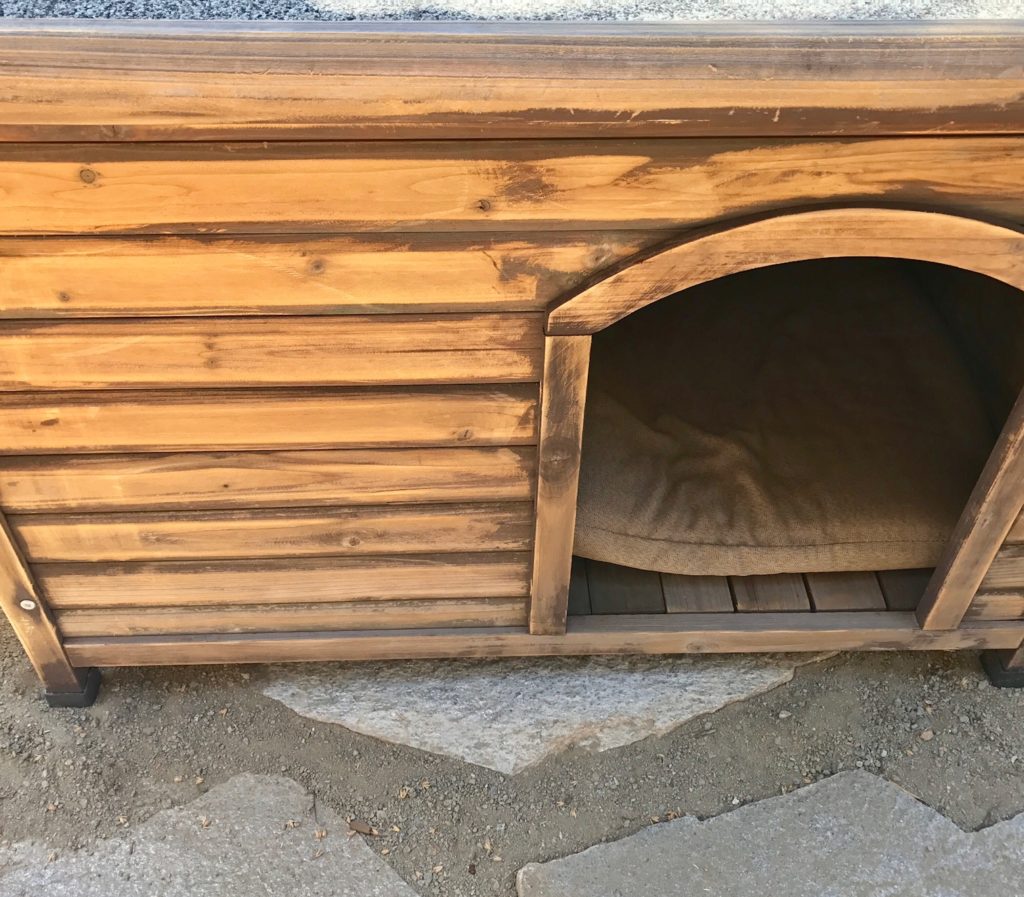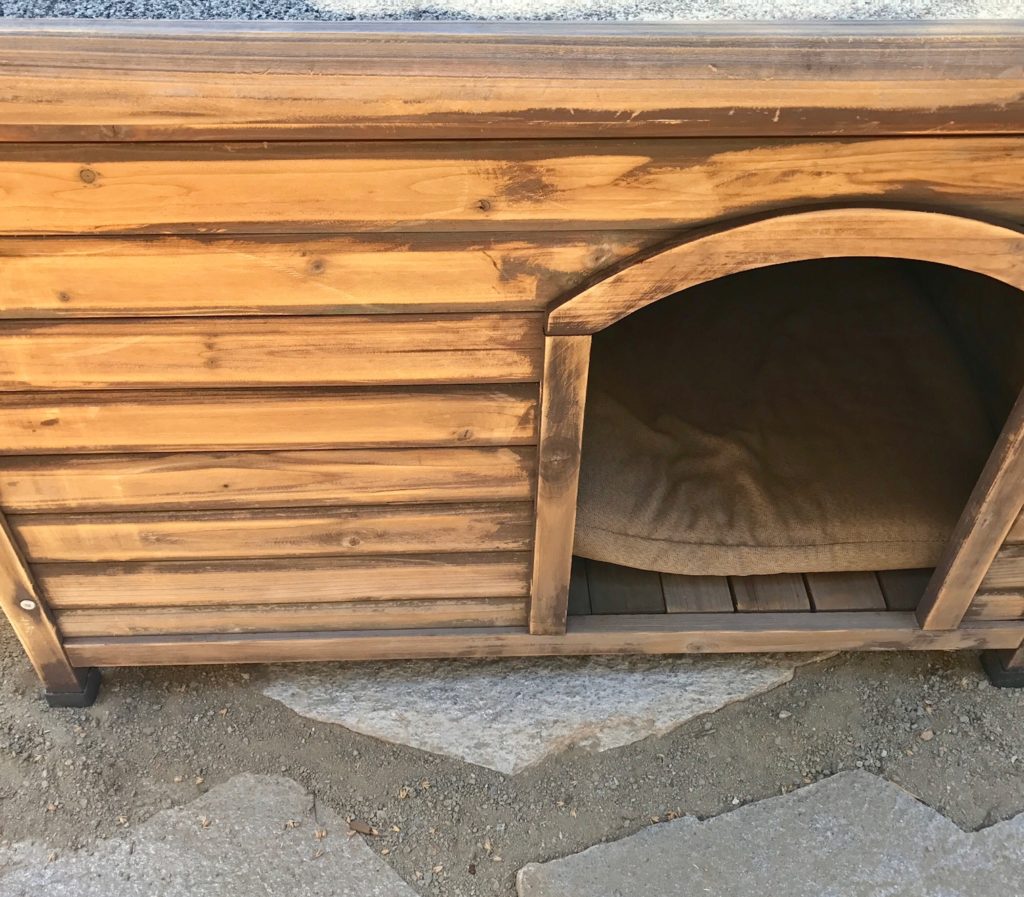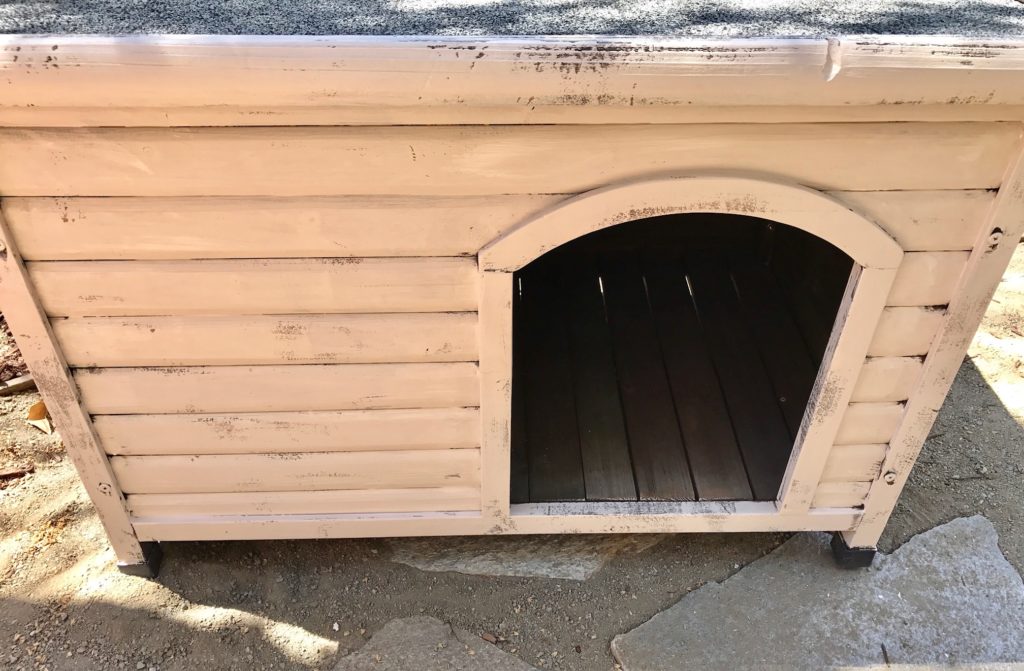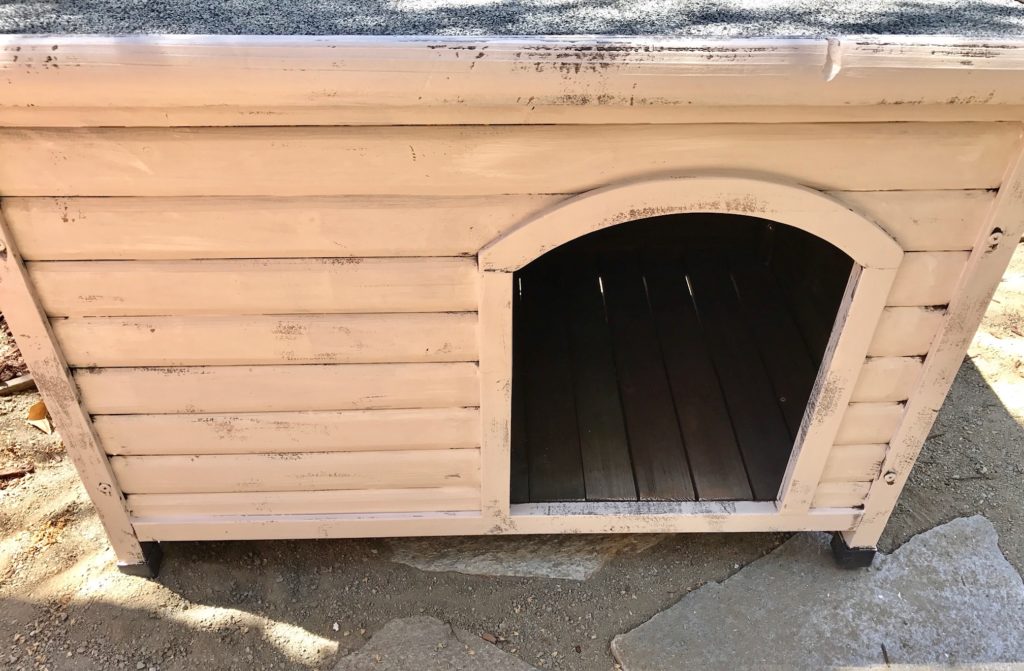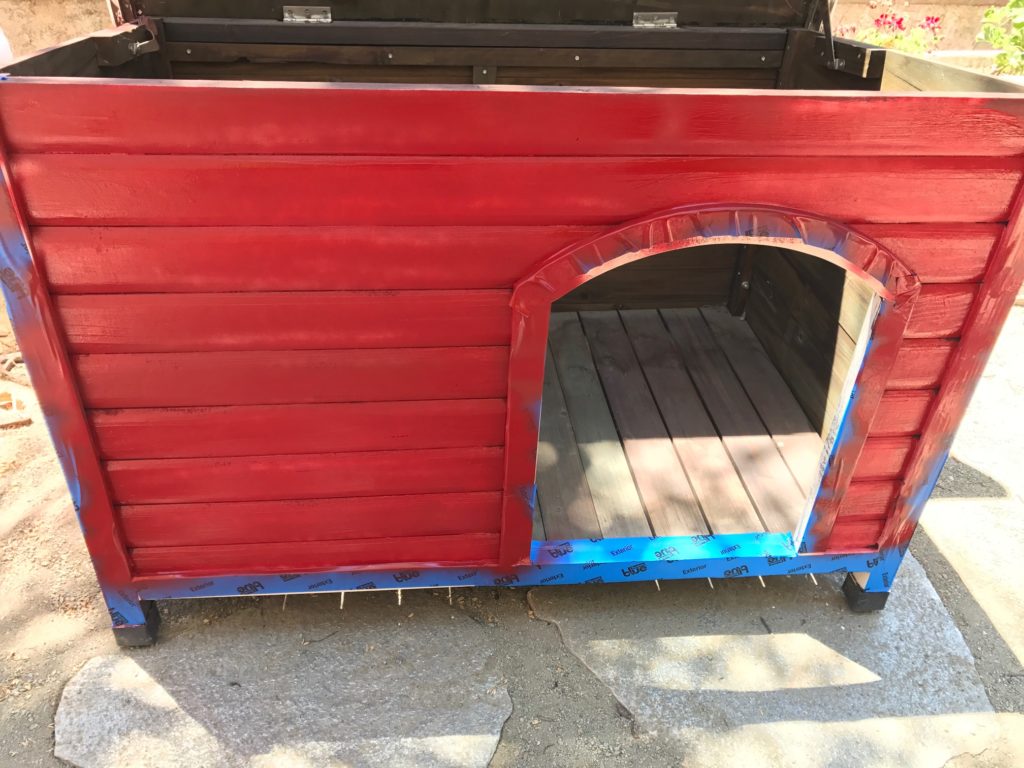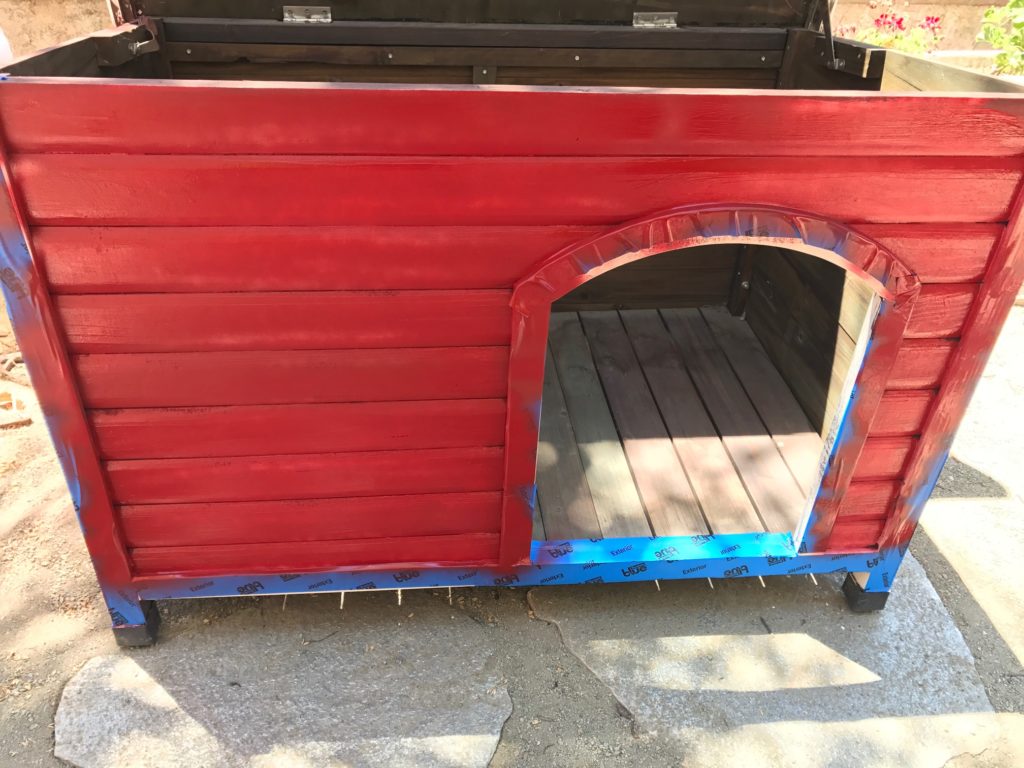 Here is cute Abby super happy and content in her new dog house.
And then we have Winston, jealous of everyone! I had to literally put him inside and shut the door so I could get a picture of Abby, he refused to move.  He too is a rescue, found on the streets of Los Angeles, a firecracker and full of energy!  Not pictured is our sweet Sophia, she is now 100% blind but it's not slowing her down and she still let's these two know who's boss!
It's time to go check out all the thrift store makeovers, I know you are going to love them!
Thanks so much for stopping in today!