DIY Succulent Container Garden
Hi friends, thanks for being here, so happy to be sharing my DIY Succulent Container Garden with you today!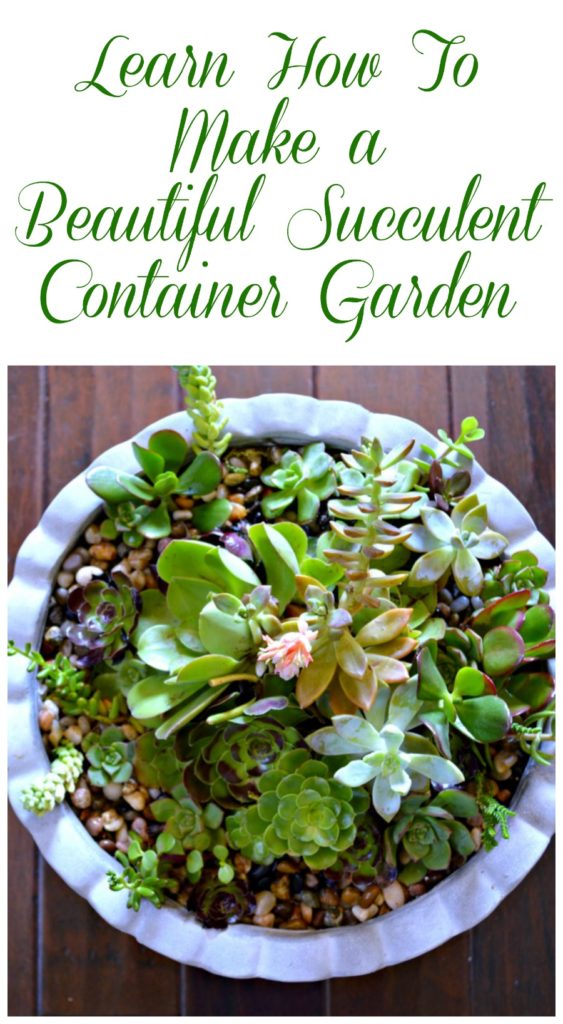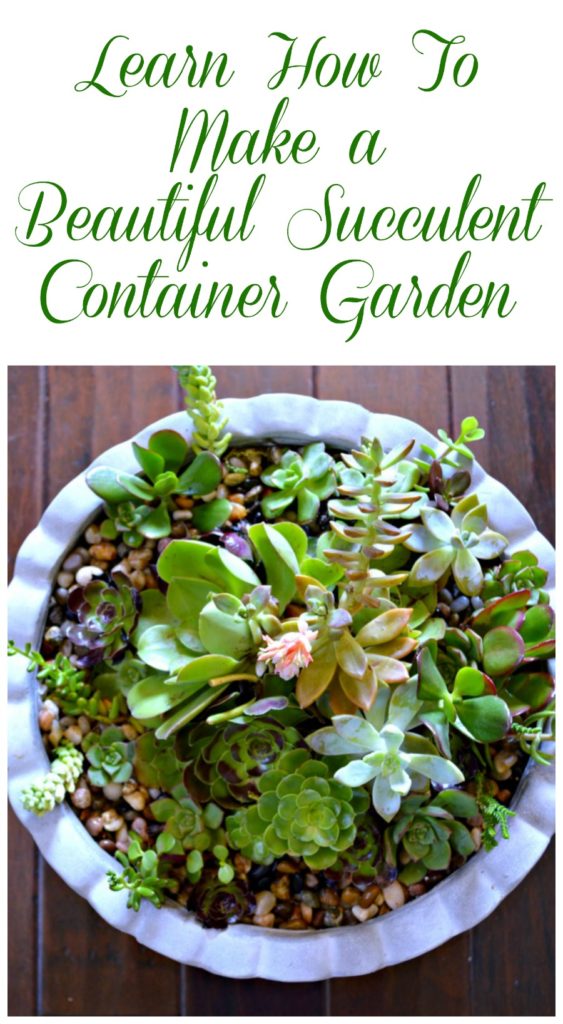 Affiliate links below
I found this beautiful pot years ago, it has been displayed in my office just waiting for some type of project.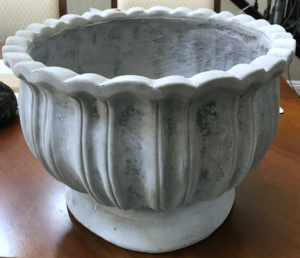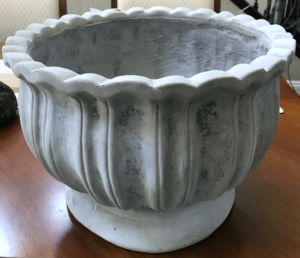 I decided to turn it into a succulent garden that I can display in our dinning room.
Supplies:
Plastic (trash bag works great)
Container
Succulents

Organic Succulent and Cactus Soil

Mini rocks/pebbles
Directions:
1.  Use some type of plastic to line the basin, a trash bag works great for this.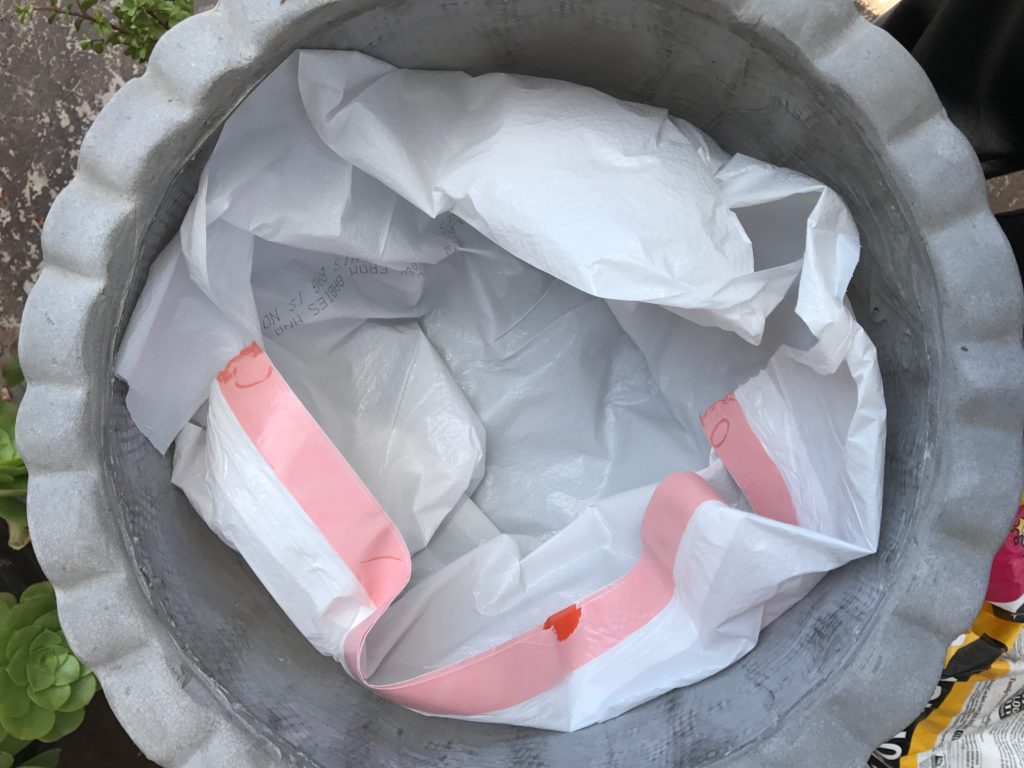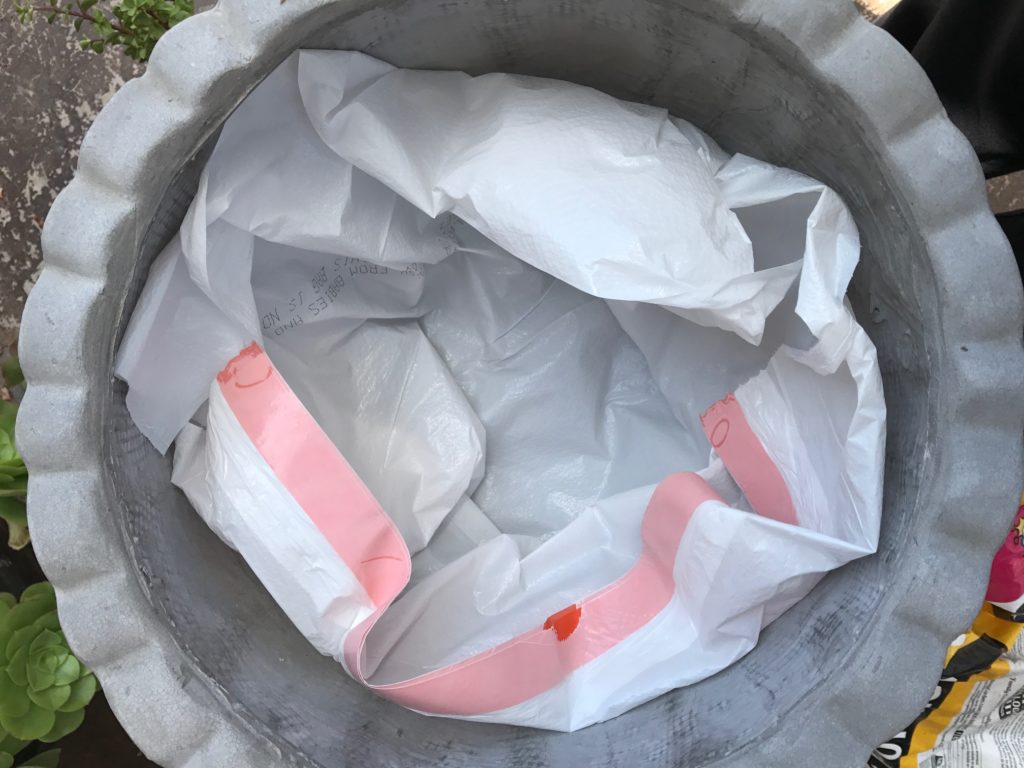 2. Fill with cacti/succulent soil forming a mound  in the middle that is about three inches higher then the rest of the soil.
3. In the center mound, plant the largest succulents that you have.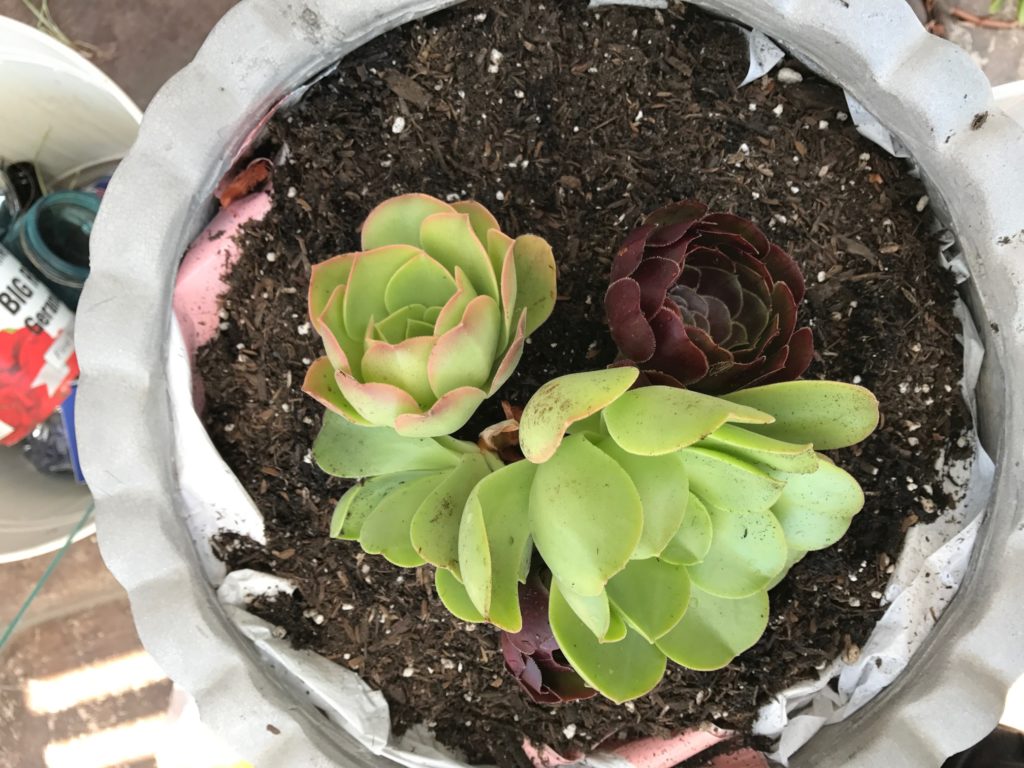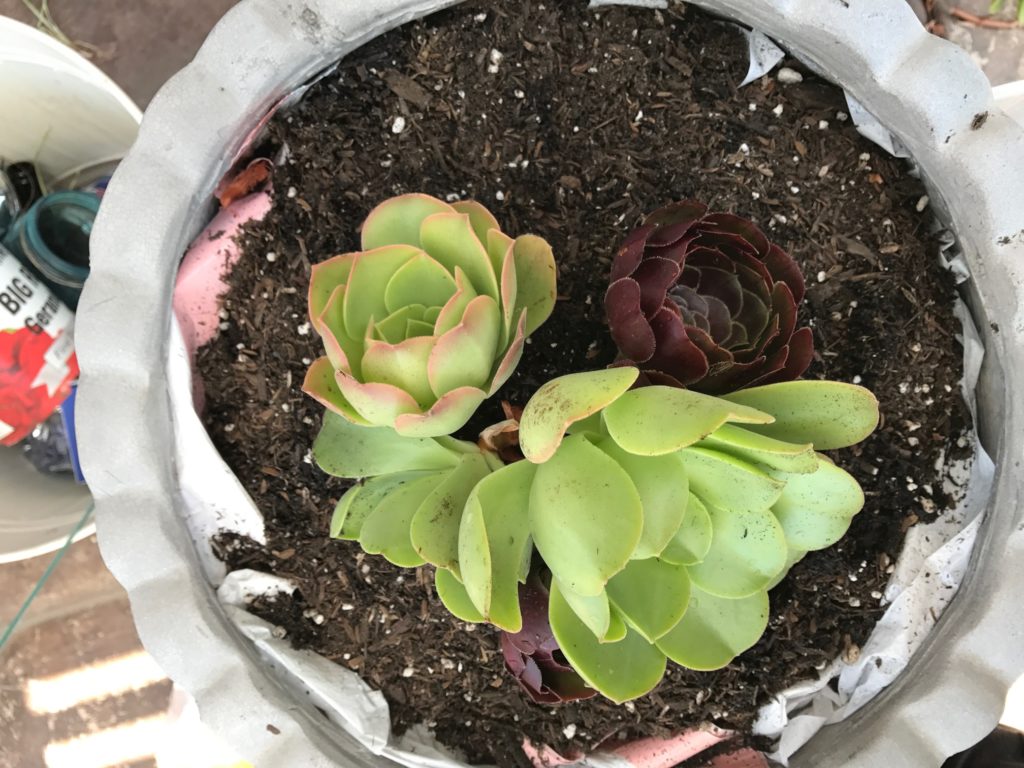 4. Plant smaller succulents around the center at a slight angle.  Start adding succulents around the edges that will flow over the container.  Continue to do this until most of the gaps are full.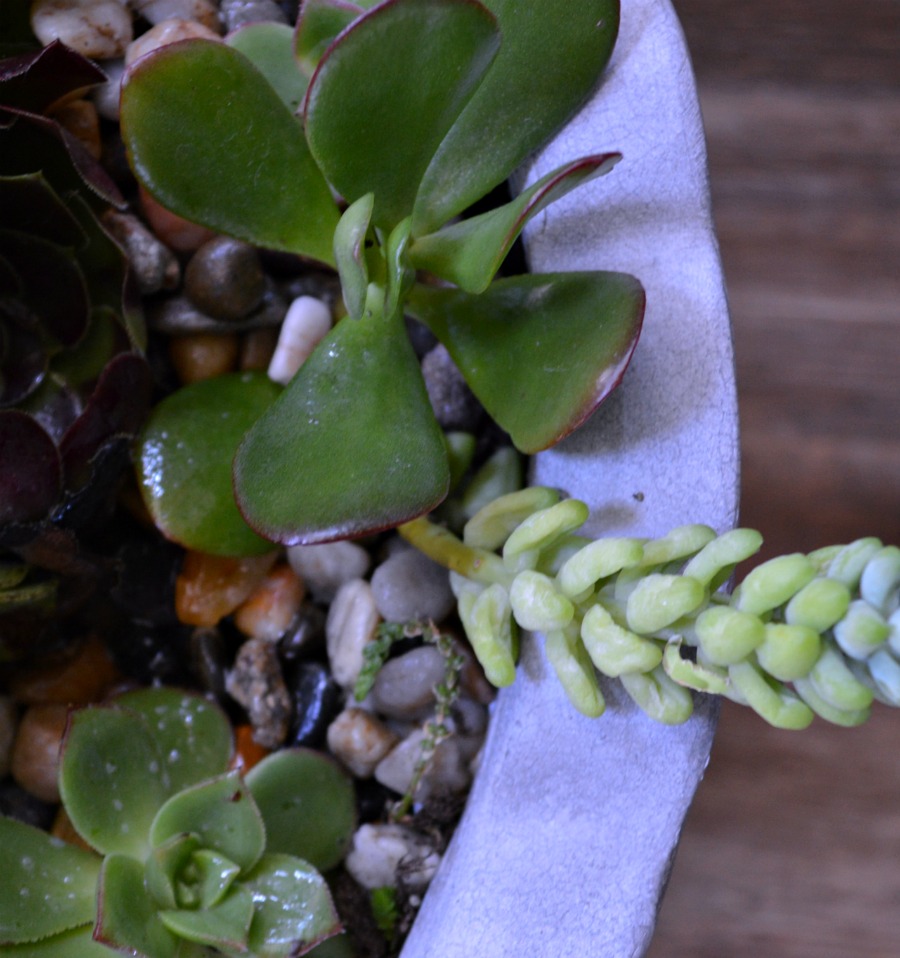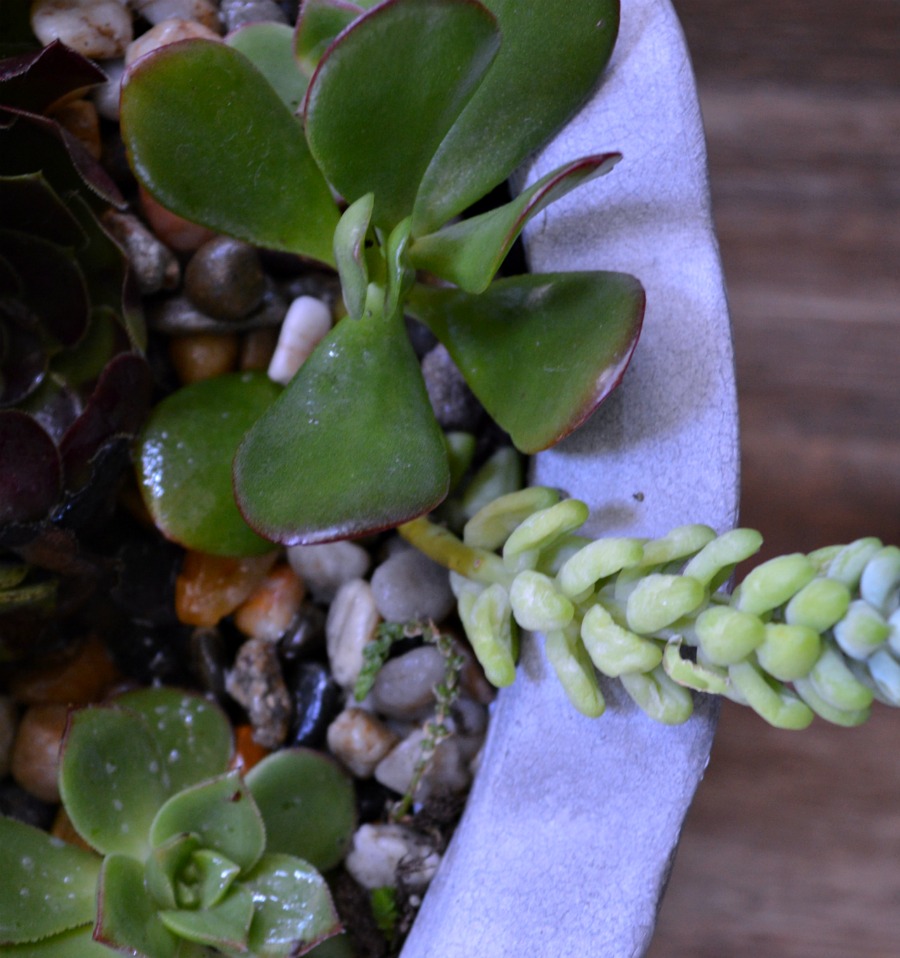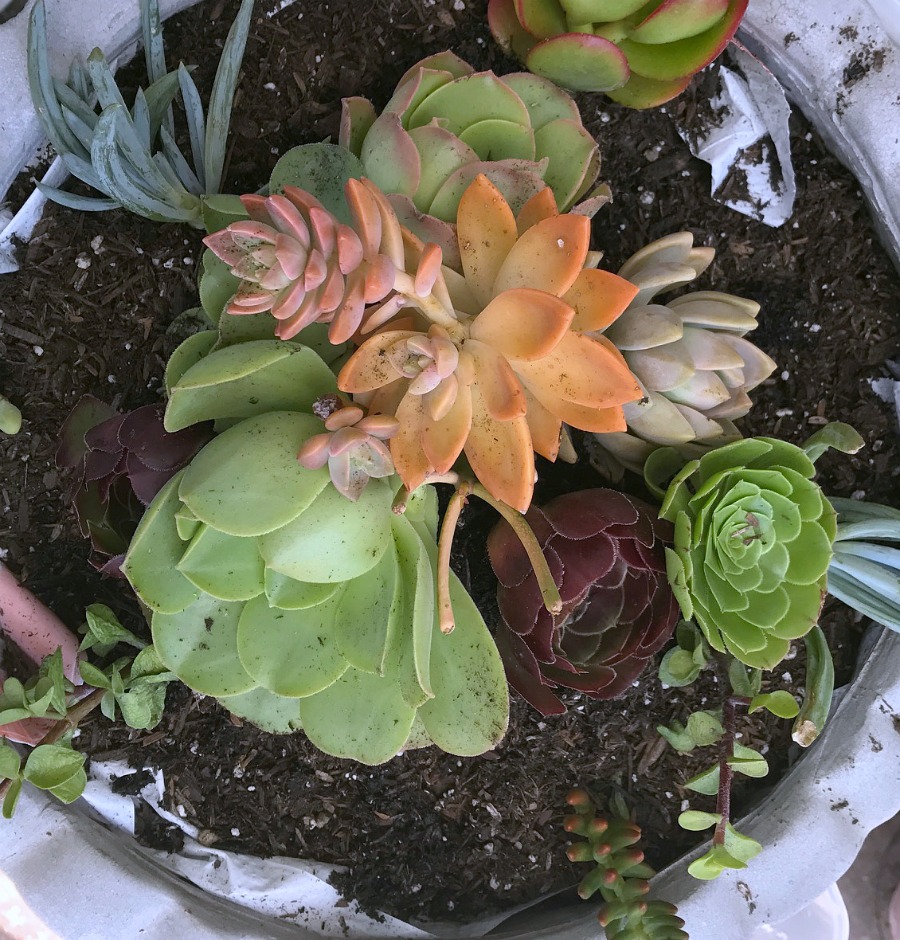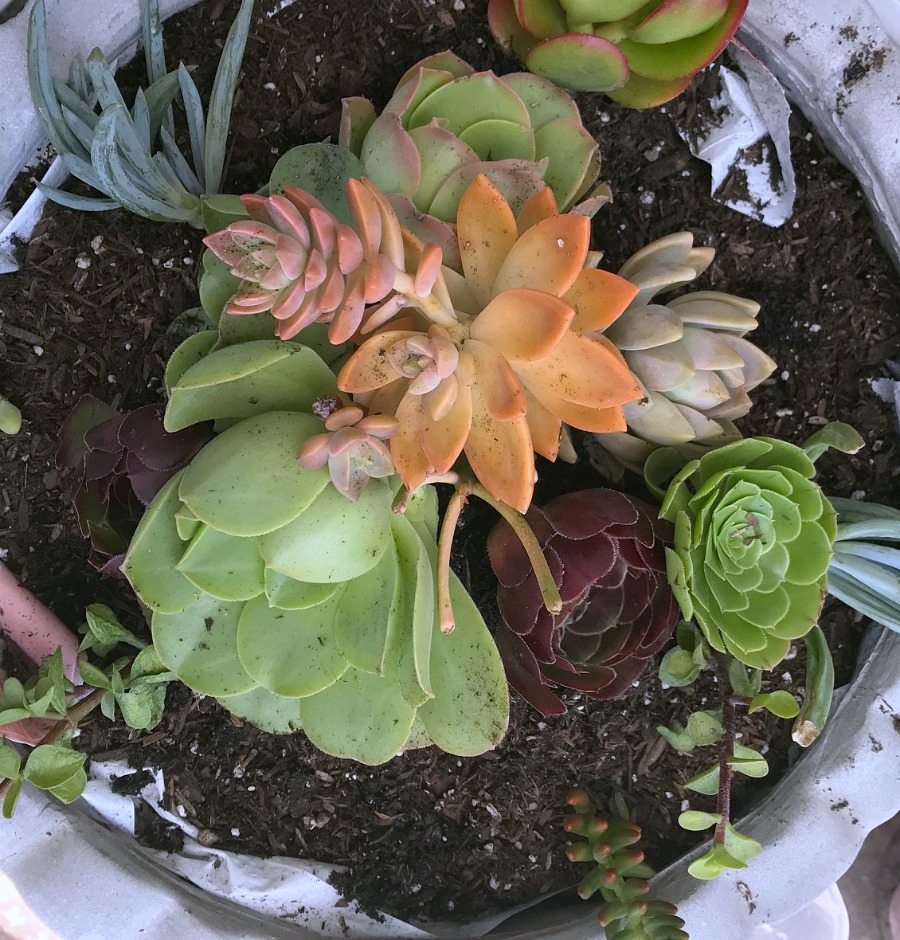 5. If you have large gaps showing add groups of pebbles.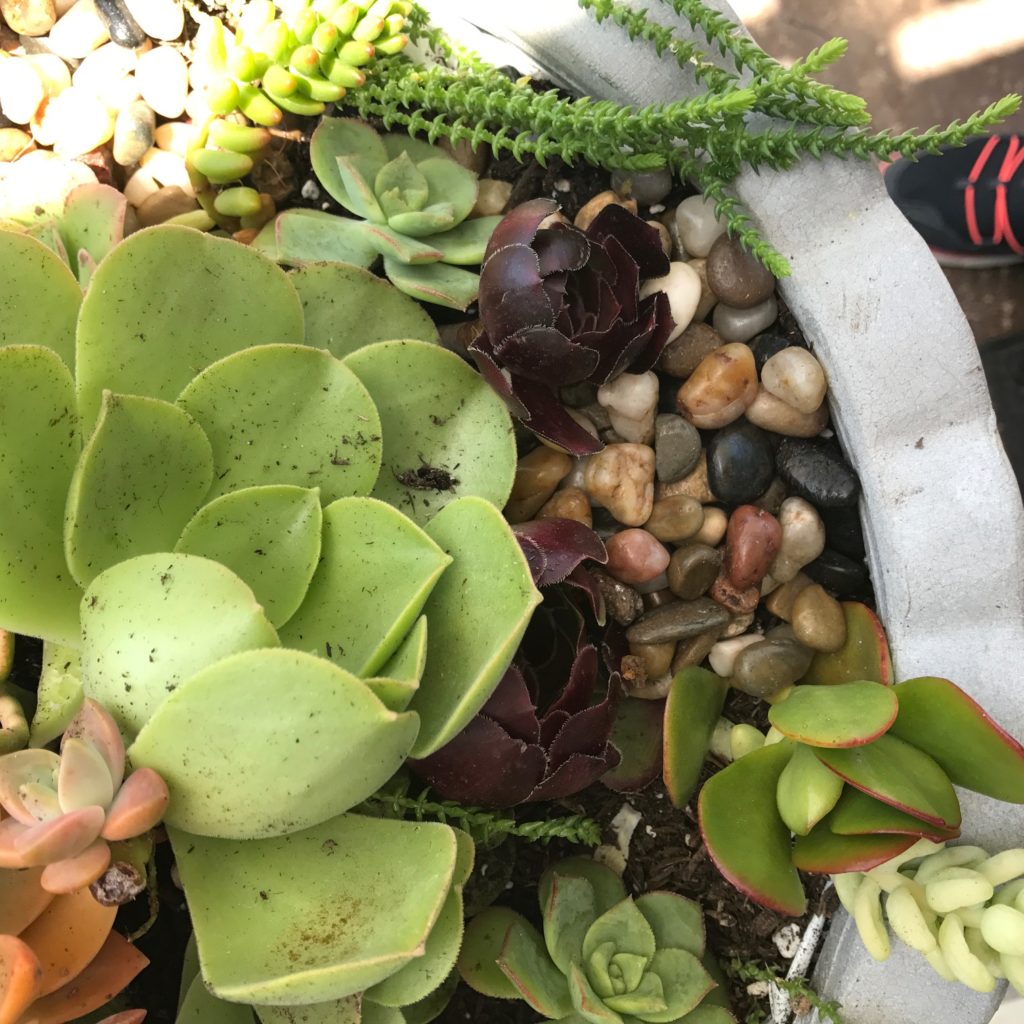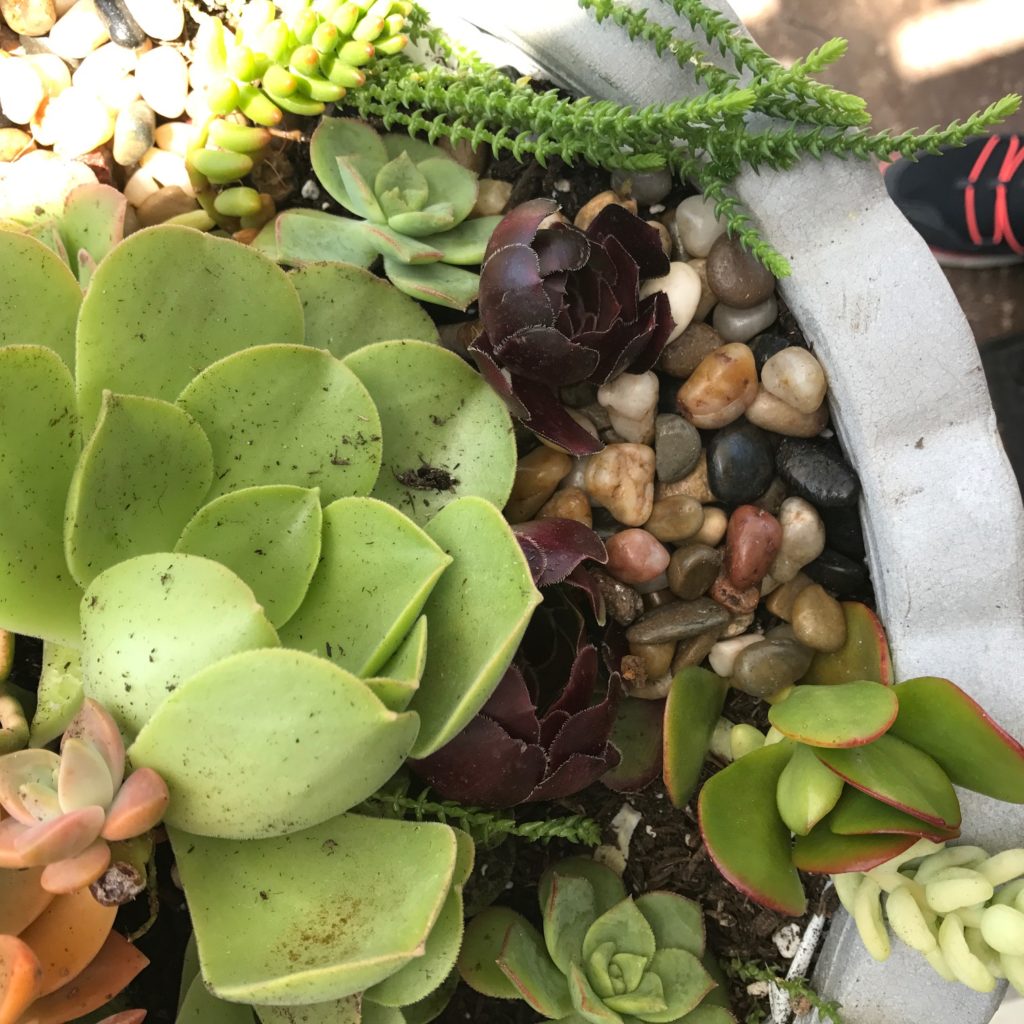 6.   Tuck any part of the plastic that is showing  and use a craft brush to to clean up the succulent leaves that have soil on them.  Give it fresh water so it can begin the rooting process.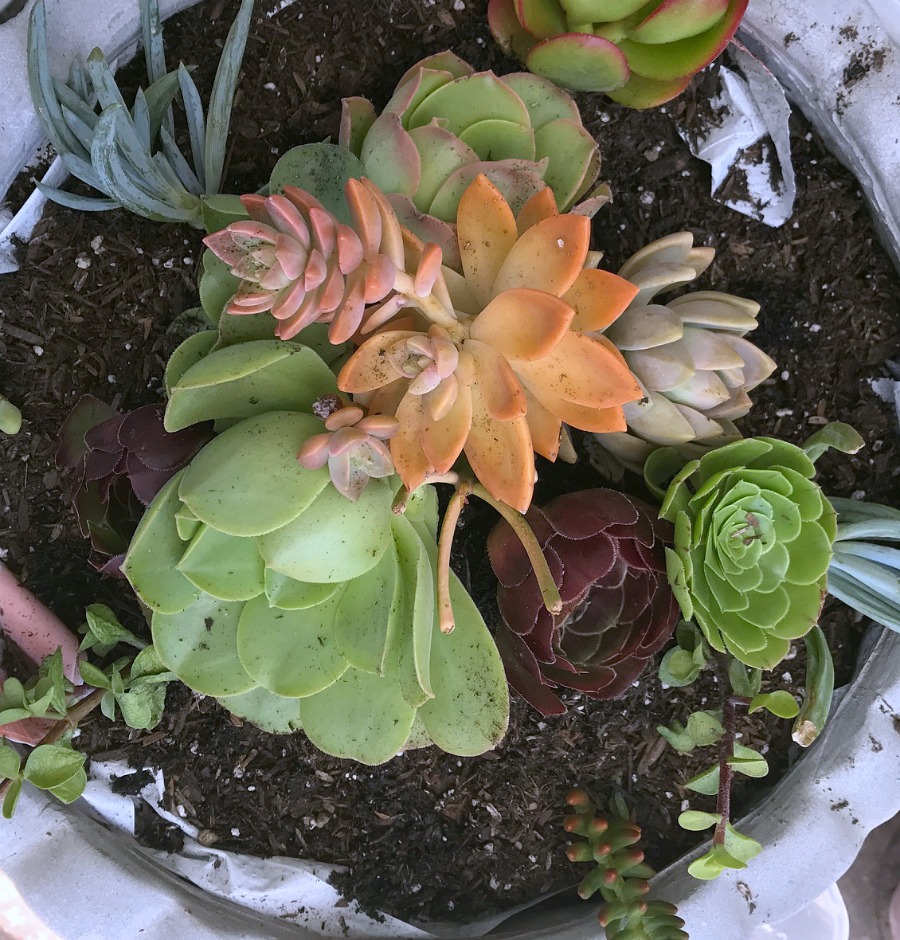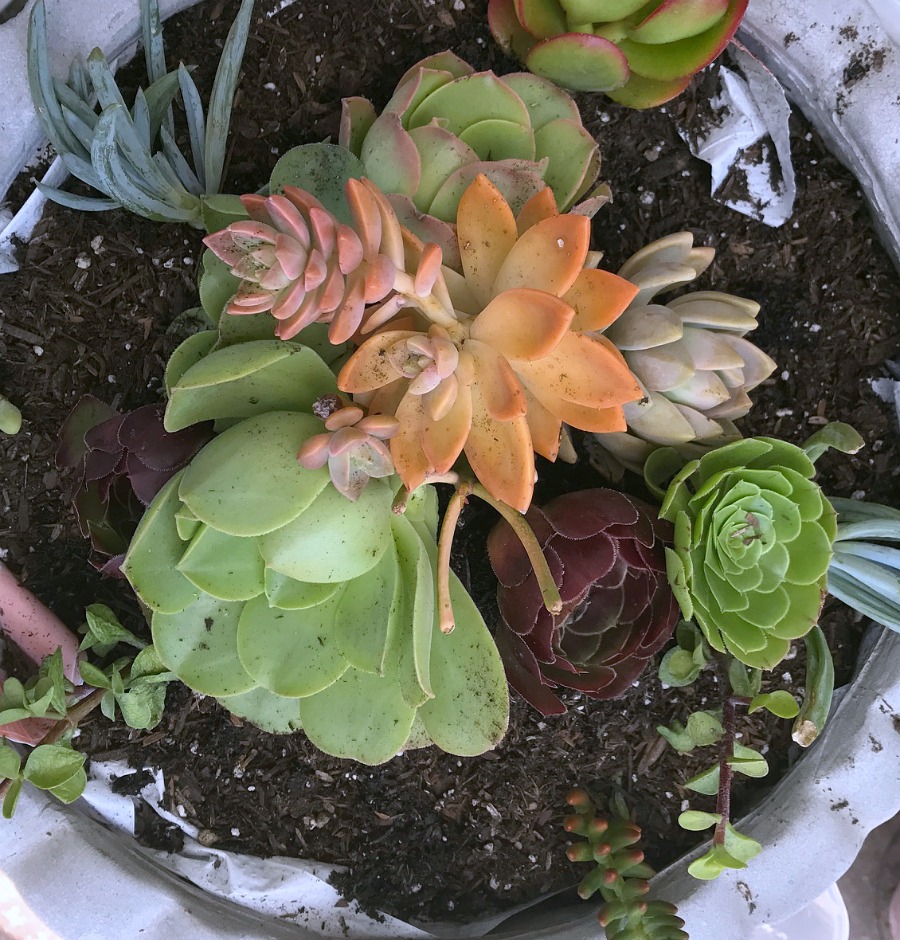 You are done, so simple and so versatile! It defiantly takes some time but the end result is worth it!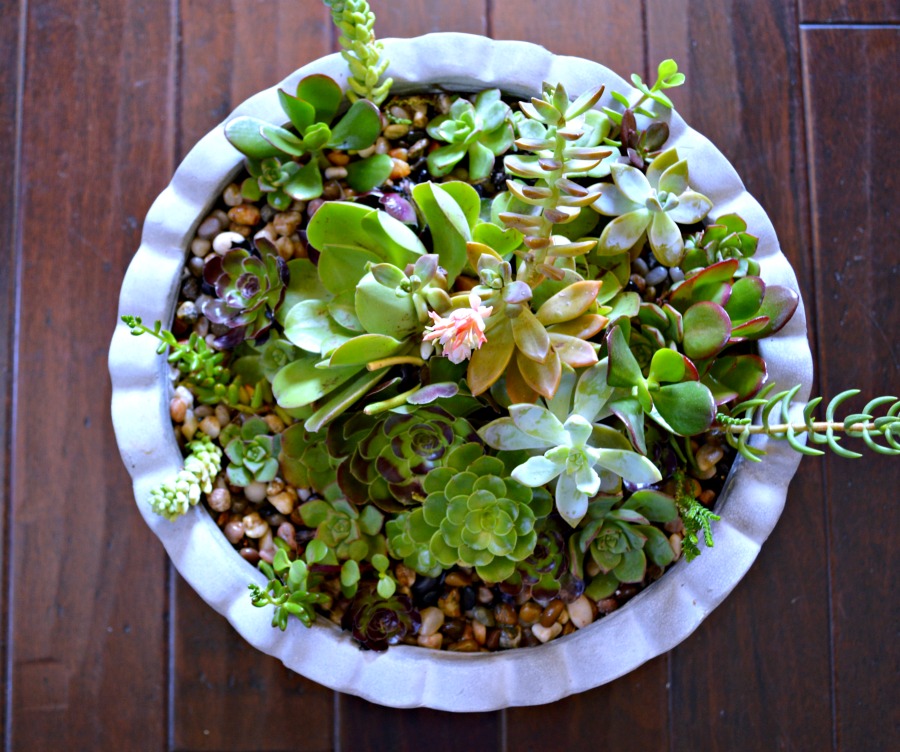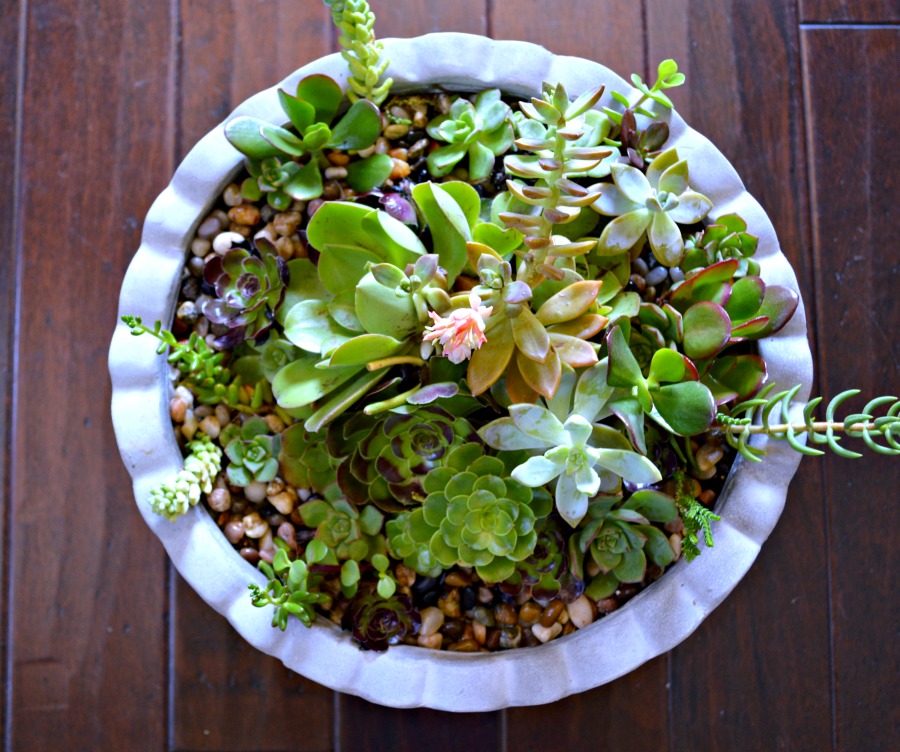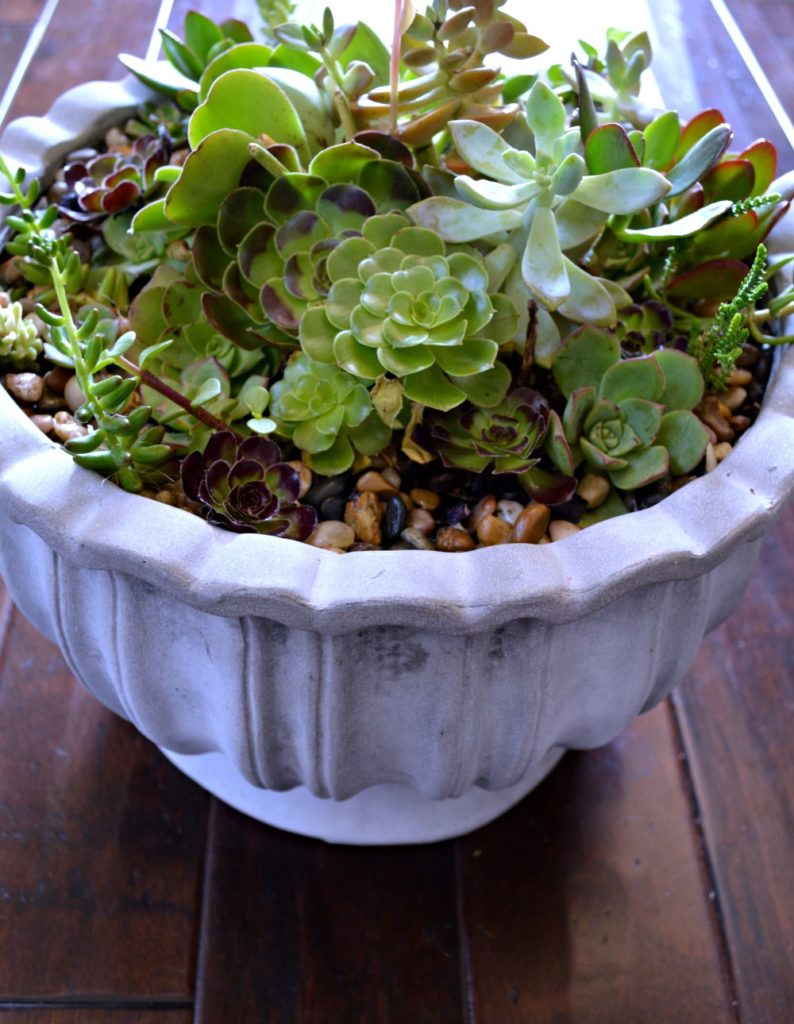 I water our indoor succulents once a week.  They can survive extended periods without being watered, but they do not grow as well, they are a difficult plant to kill, that's why I like them so much!  
You can find more of my succulent and garden ideas by clicking on the links below, thanks for stopping in today!  And if you are in the Seattle area and in need of tree and gardening help, give Seattle tree and gardening services a call, if in Minneapolis, call Minneapolis tree and gardening services.