10 Minute Easy Fall Decor Ideas
I'm back this month with our 10 Minute Easy Fall Decor Ideas!  Everyone knows I'm a sucker for fall; pumpkin spice, apples, cinnamon, blankets, fires, I could go on and on.  Our days are still warm but out nights are definitely cooling down and I'm loving it!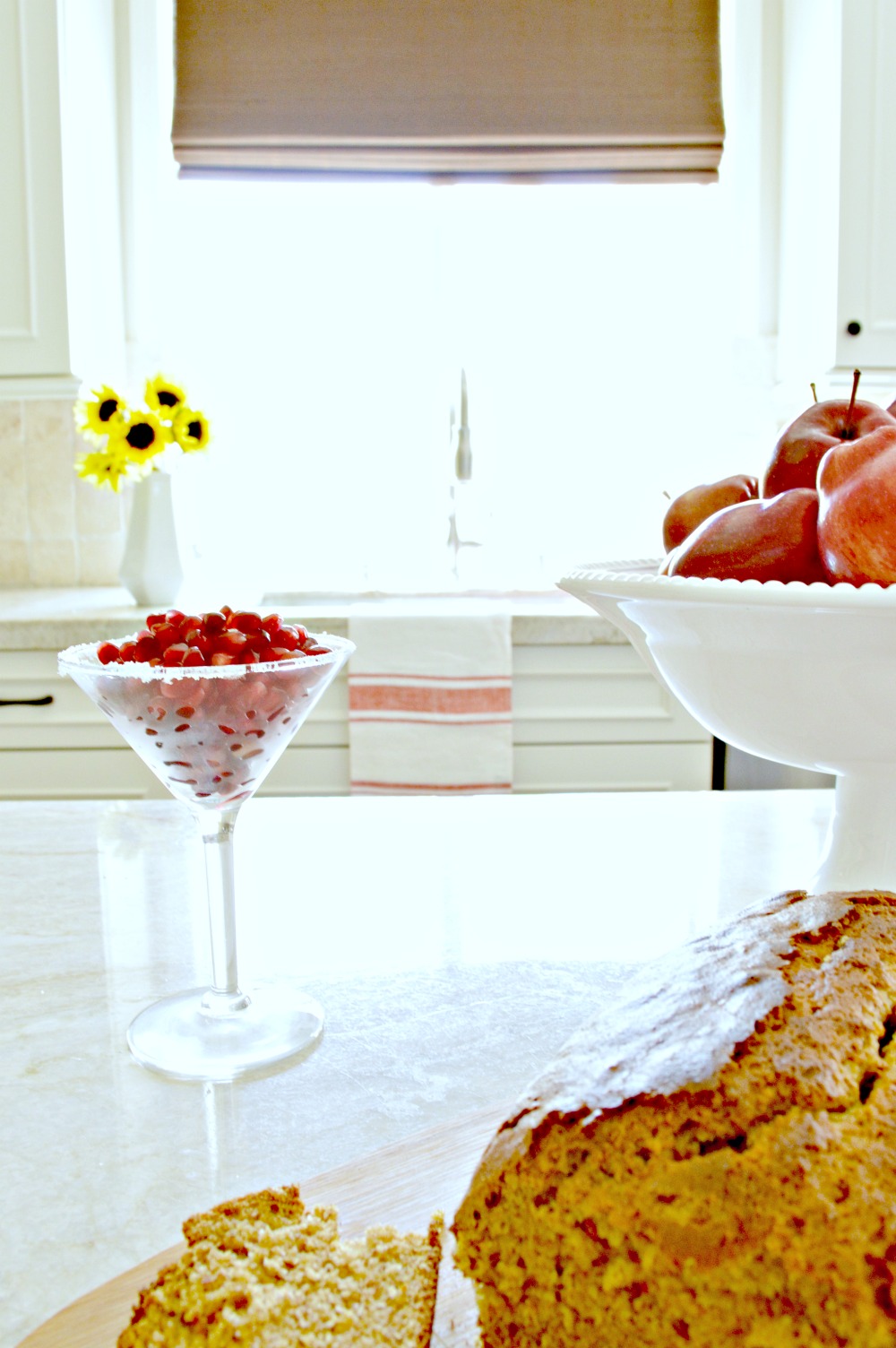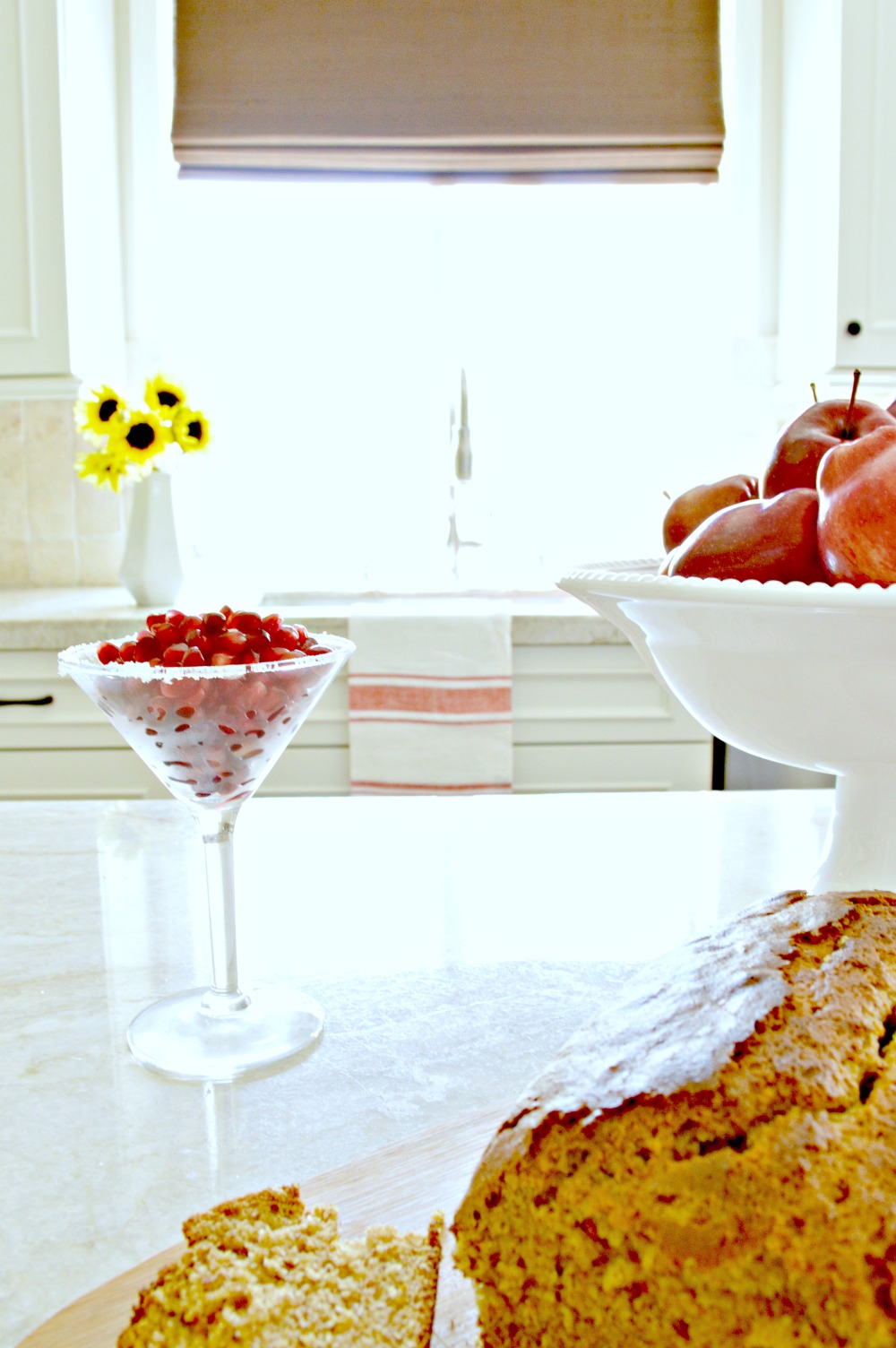 I don't make much of a fuss with Fall décor since I go all out for Christmas.  I like to decorate with what nature brings us, flowers and fruit.  Most Saturdays we go to our favorite farmers market and pick up our fruit, vegetables, flowers and anything else that grabs our attention for the week.  We come home and wash everything up and it becomes instant fall décor.  It doesn't last too long but we just go back the following week and replenish!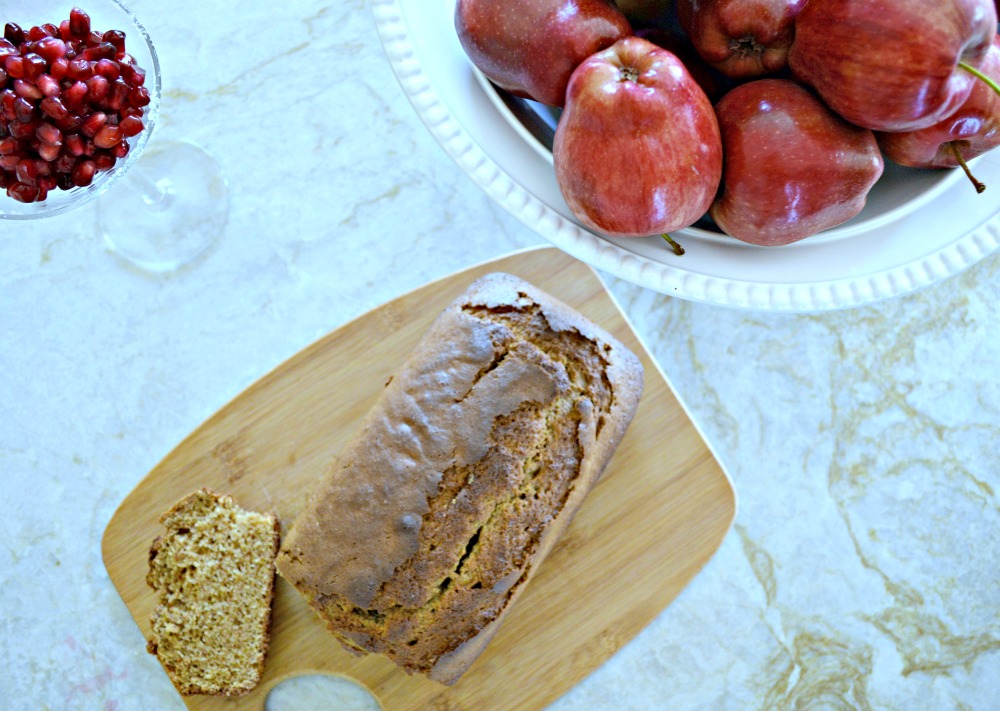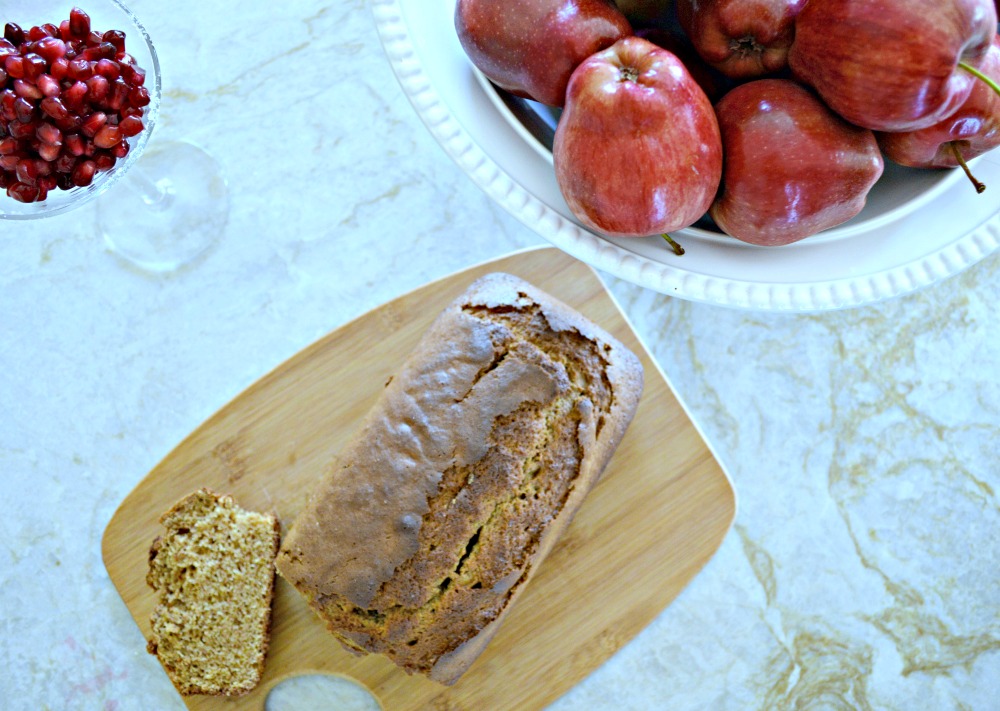 Pomegranate seeds, pumpkin bread and a bowl of apples, it doesn't get much better then that!  So simple and so easy, perfect for decorating the kitchen!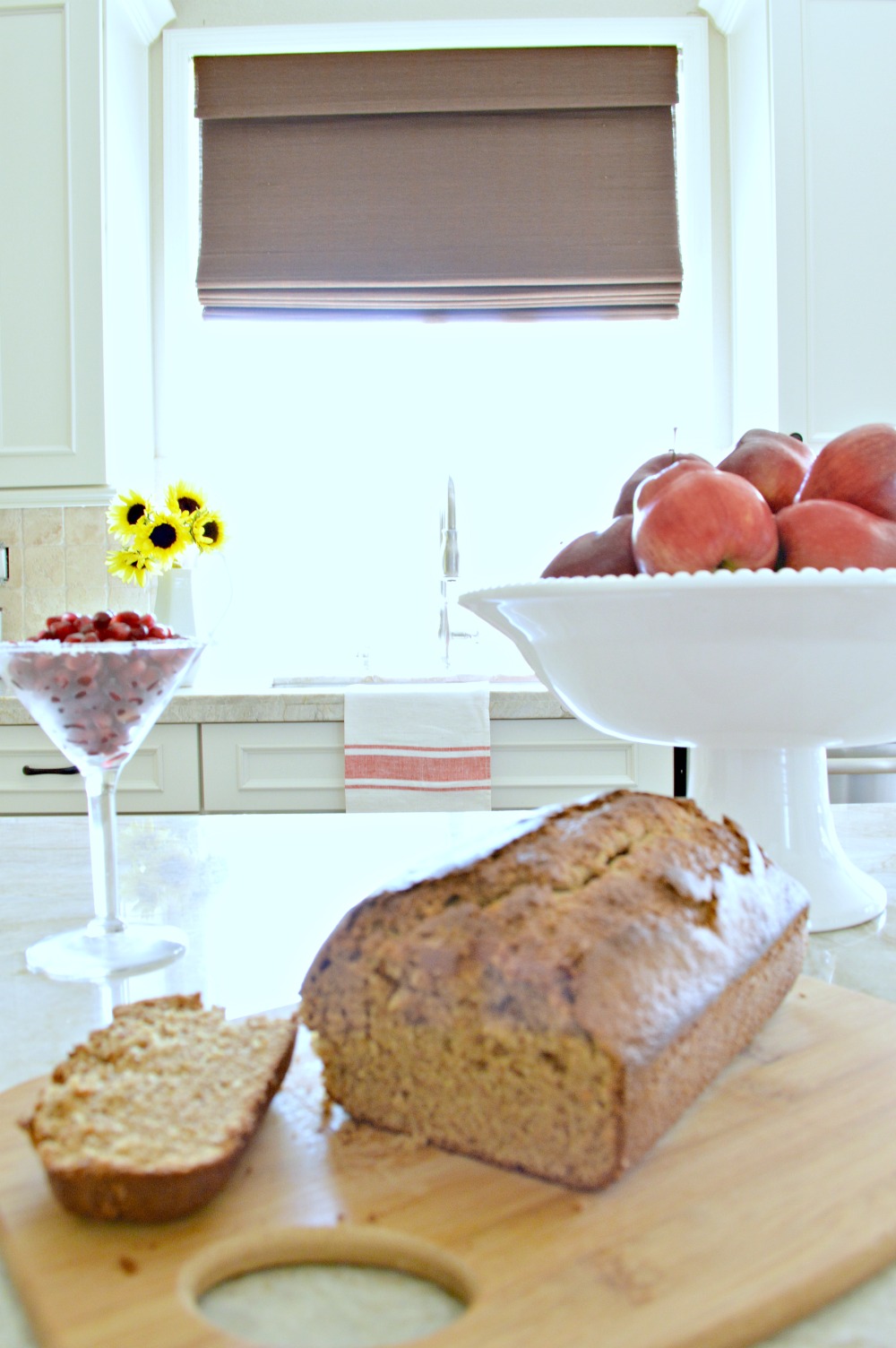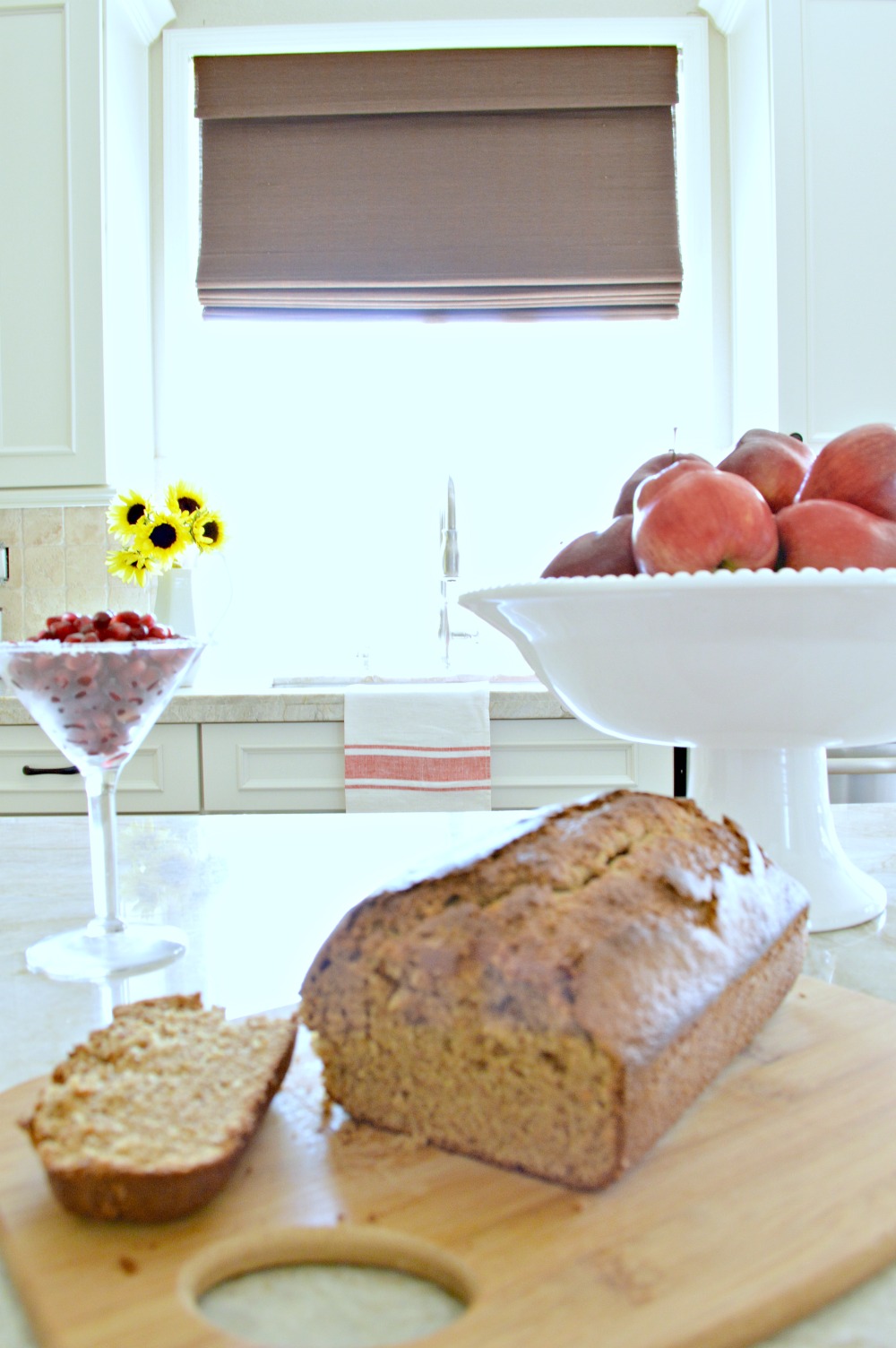 For the dinning room table I simply added twine around a few mason jars, filled them with water and added the sunflowers.  I placed them on top of my handmade blessing sign and we have a simple fall display in just under 10 minutes.  Easy Peasy!
You can find the supplies right below (affiliate link)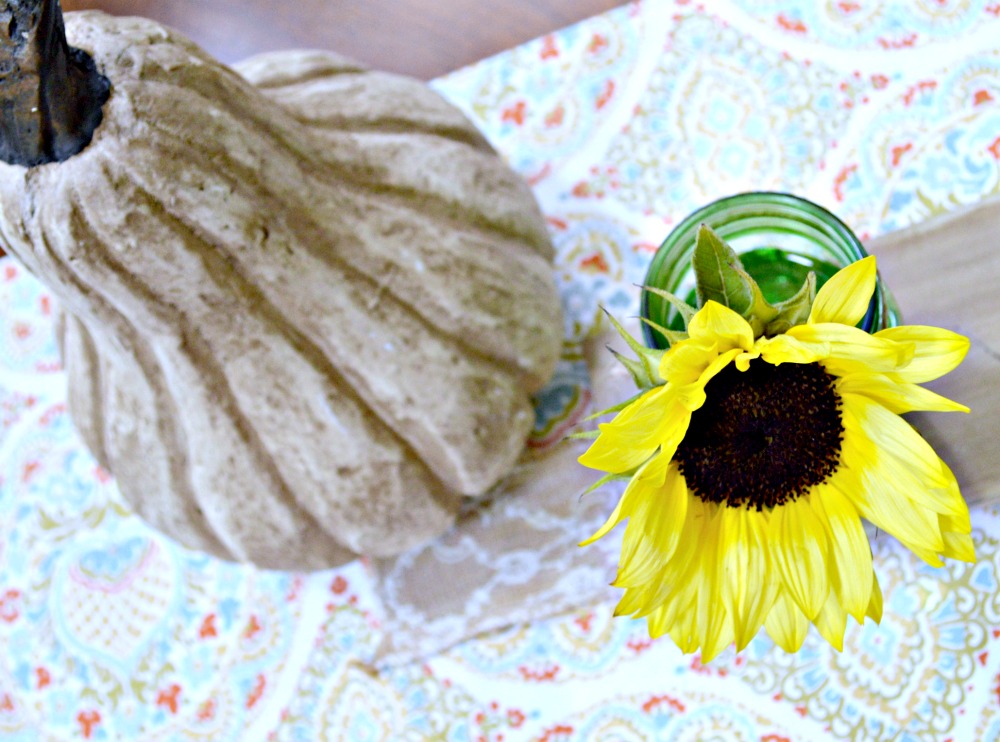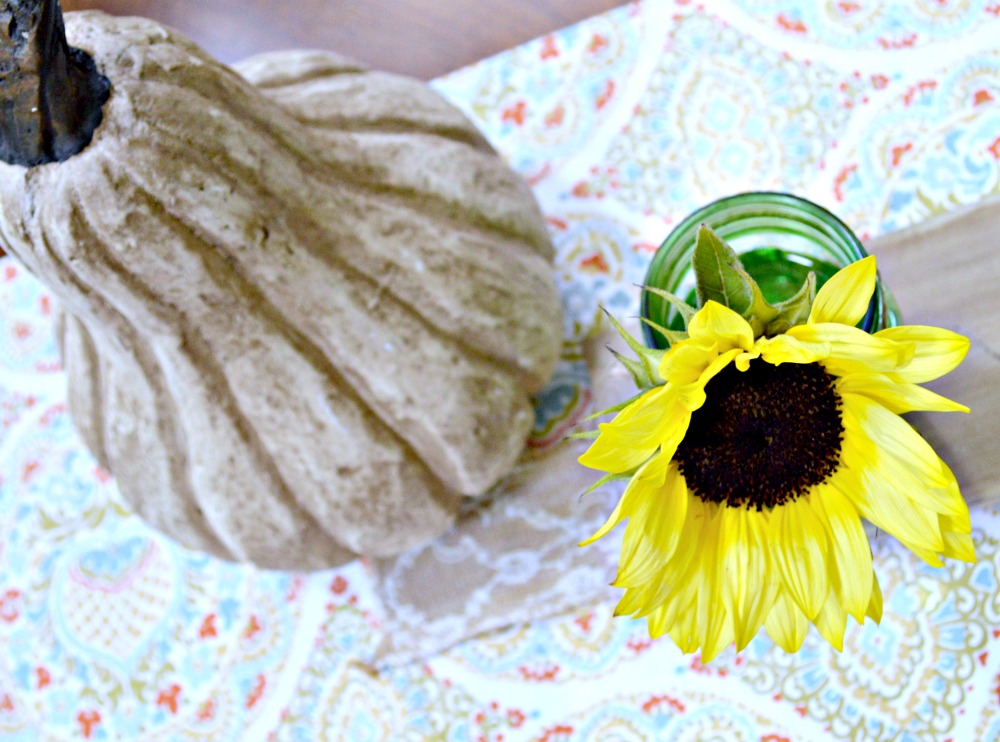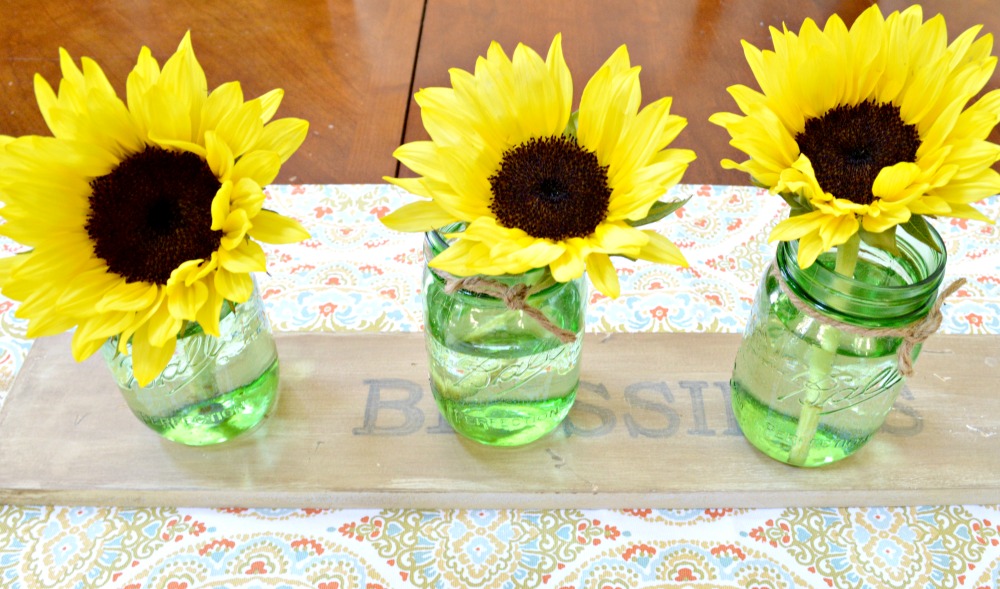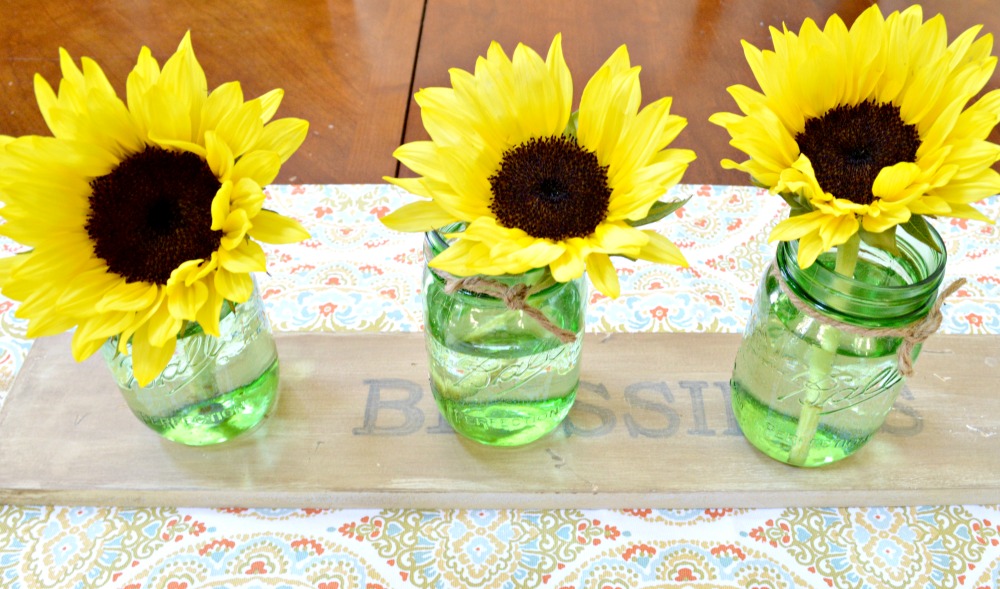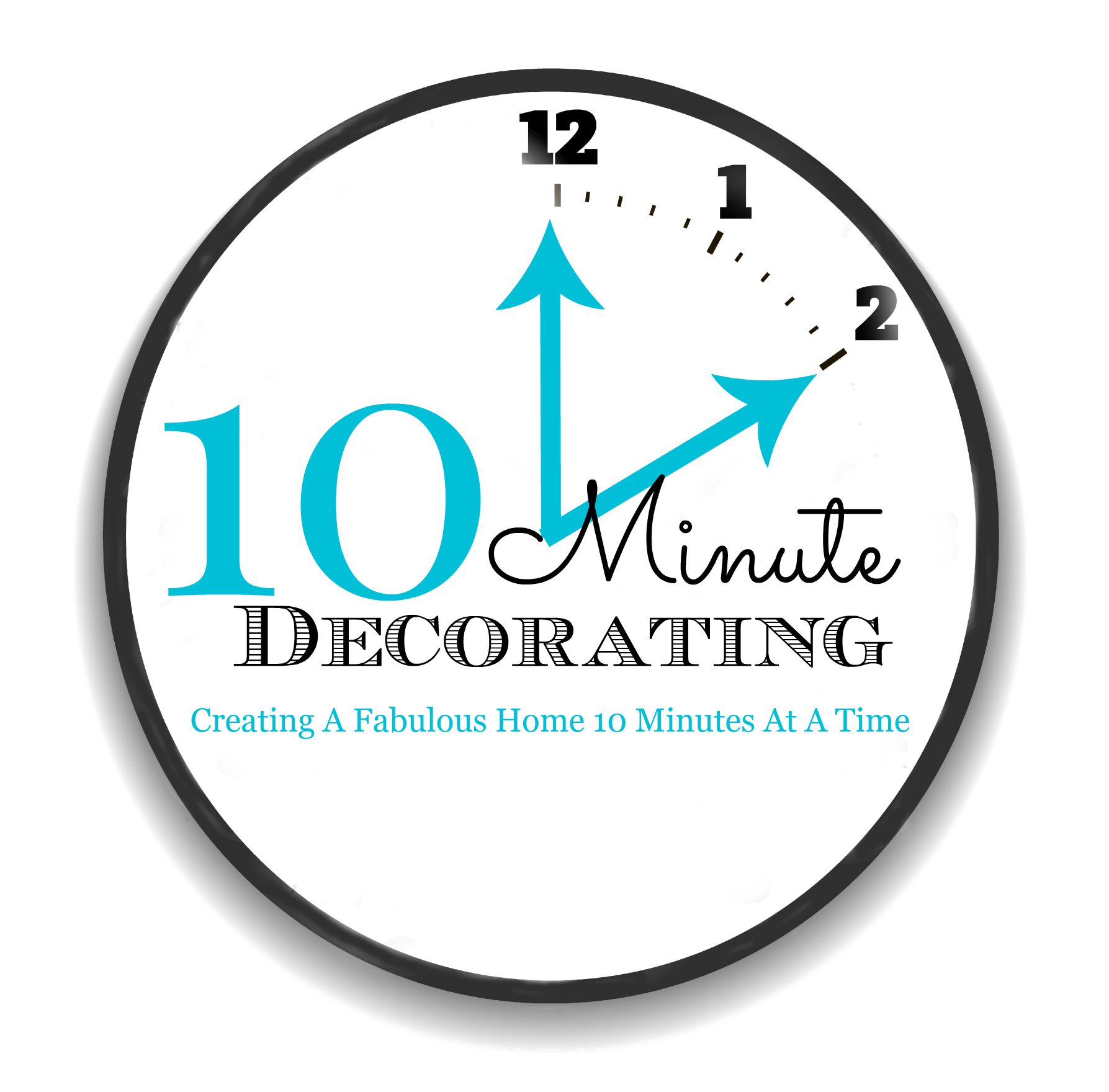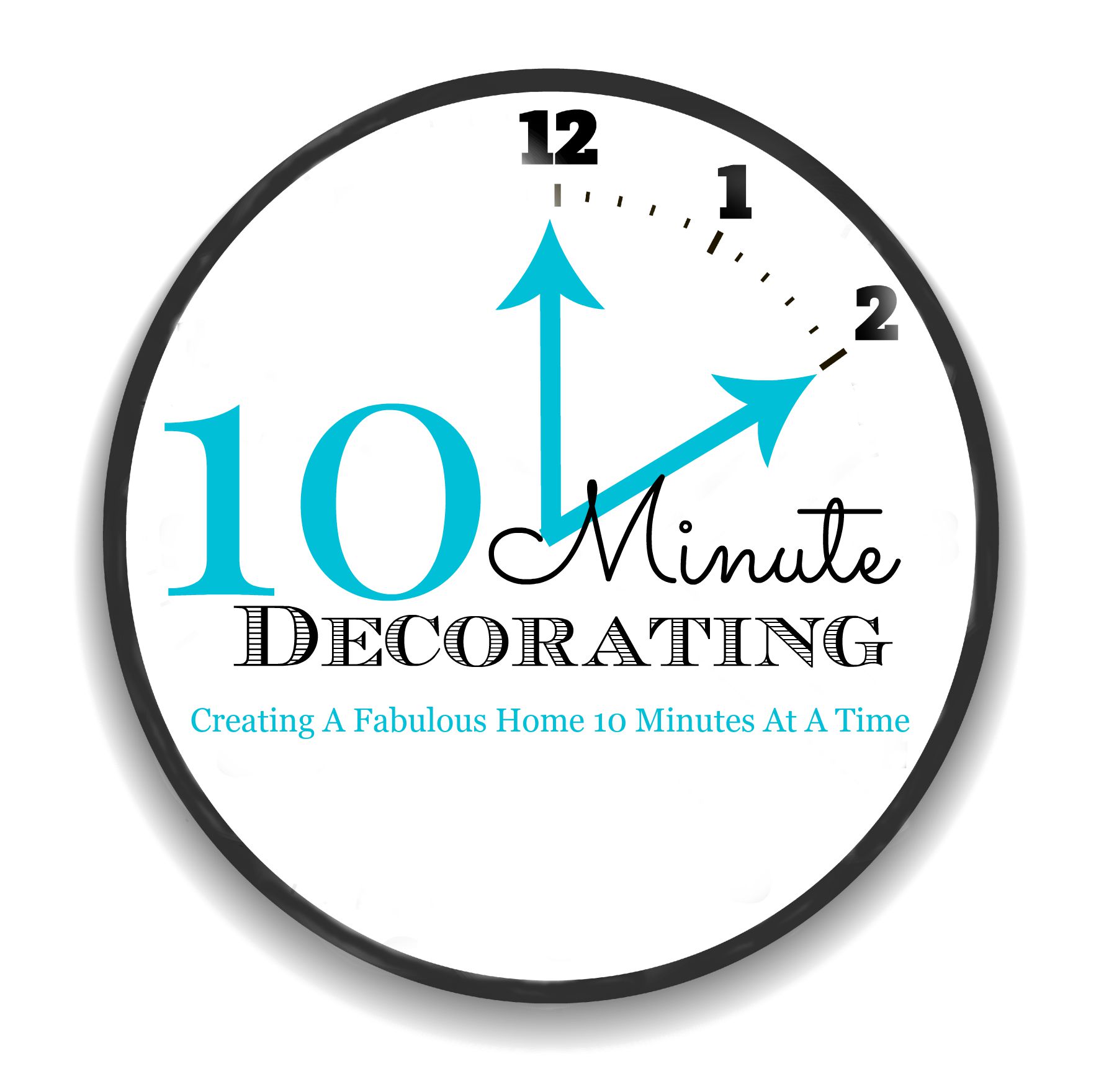 Stop by all my friends for more easy decorating tips for Fall!
Thanks so much for stopping in today, have a wonderful week!